Spotify is a global leader in streaming music online, giving a tough time to other giants like Apple Music, YouTube Music, Tidal, Deezer, and others. Spotify is simple to use, has a user-friendly interface, and provides free as well as premium services that are valued for money.
Both its free version and paid premium subscription come with a lot of useful features. Here is an illustrated guide that introduces you to 10 little-known Spotify app tips and tricks to enhance your experience while making the most of the Spotify features.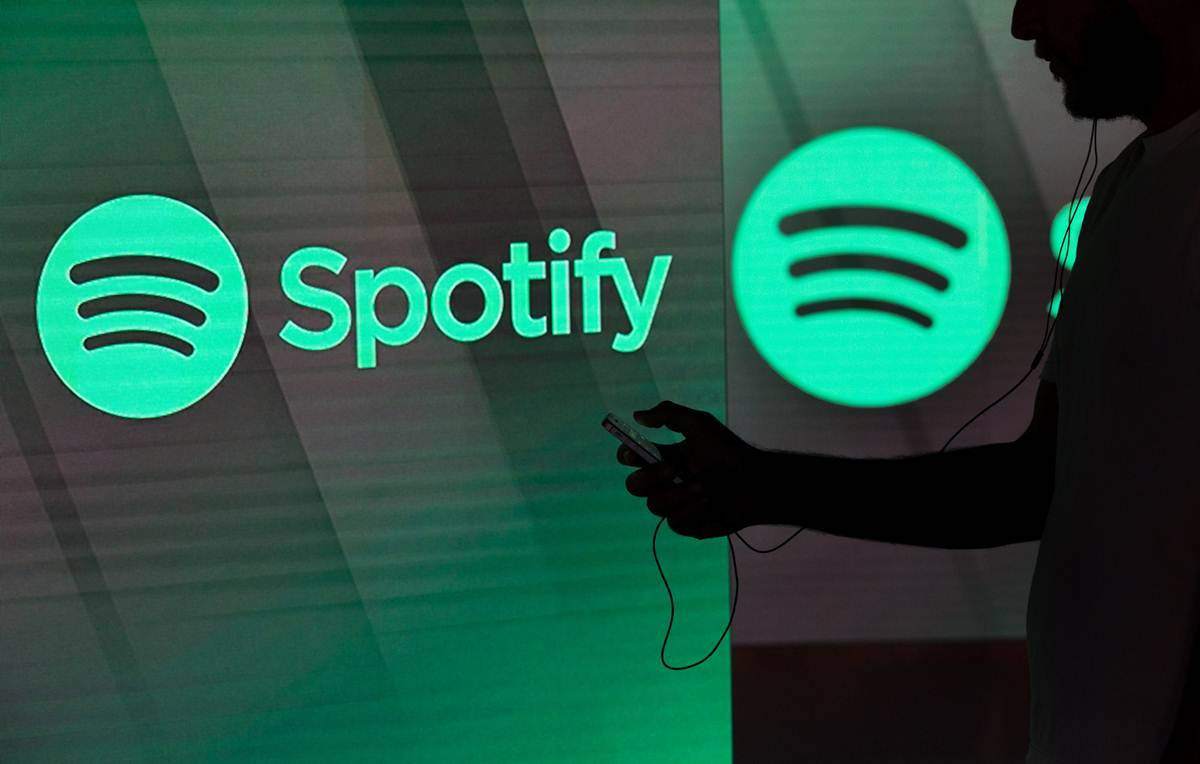 Save Music Offline
Those who travel frequently often end up in areas with a spotty connection. Thankfully, Spotify has made it easier to download songs for those who constantly travel, have long flights, or are amidst poor connection zones.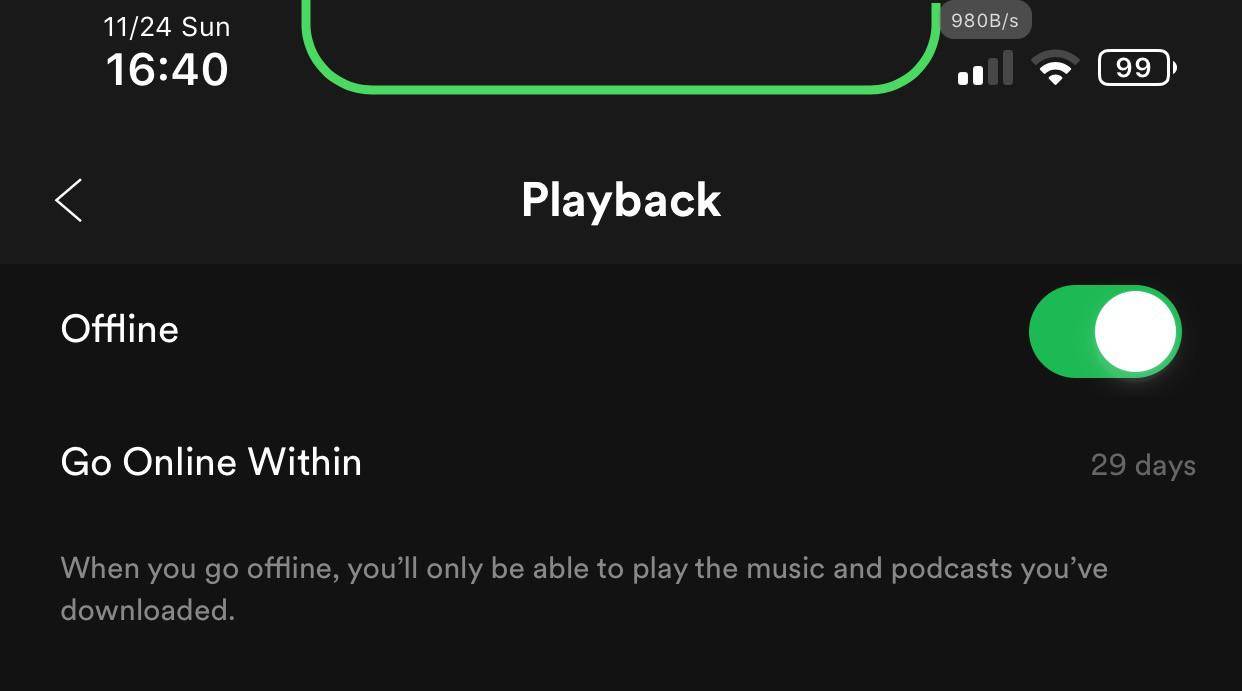 One can download nearly 10,000 songs through a single account on any device. By default, downloading music on Spotify with mobile data is disabled. So, if you are not on WiFi and still wish to download it, read on.
First, tap Home and then go to Settings. Then click on the Music Quality option and toggle-on 'Download Using Cellular'. Then, to download your desired songs, albums, or playlists simply navigate to the album or playlist and click the circle with the down arrow to download.
Adjust the Best Sound Quality
Just like YouTube allows you to adjust video quality, Spotify lets you adjust the sound quality. You can choose music quality from Low (24kbps), Medium (96kbps), High (160kbps), and Very High (320kbps).
To do so, head to the Settings menu which can be found below your account name on the top right of the screen. Although the music quality is set automatically based on your internet connection speed, it can be changed to the above-listed options as per your needs.
Note that the Very High option is currently available only for Spotify Premium users. To enjoy advanced features like streaming high quality music Spotify's premium subscription pack can always be a good option compared to other expensive online music streaming platforms.
Retrieve Your Accidently Deleted Playlists
If by chance you have deleted a playlist of yours and wish to recover it, Spotify has an amazing feature for this action. To recover your accidentally deleted playlist you will need to access Spotify Web. It is currently not available from the Spotify app.
On the Spotify Web, log in with your Spotify account. After successfully logging in, go to Account Settings, and find 'Recover Playlists' on the left sidebar in the menu. There you will find your deleted playlist, click on 'Restore' to stream it again on your device.
You can recover your Spotify's deleted playlist if it has been deleted within 90 days from your account. But, in some cases people even got their six-month-old deleted playlist restored from their Spotify account.
Enhance Private Listening
On the Spotify app, you can follow popular musicians and other people and get a sneak-peak at what they are listening to. This also goes vice-versa which means that your followers can also see your history and the recently played songs you've been vibing to.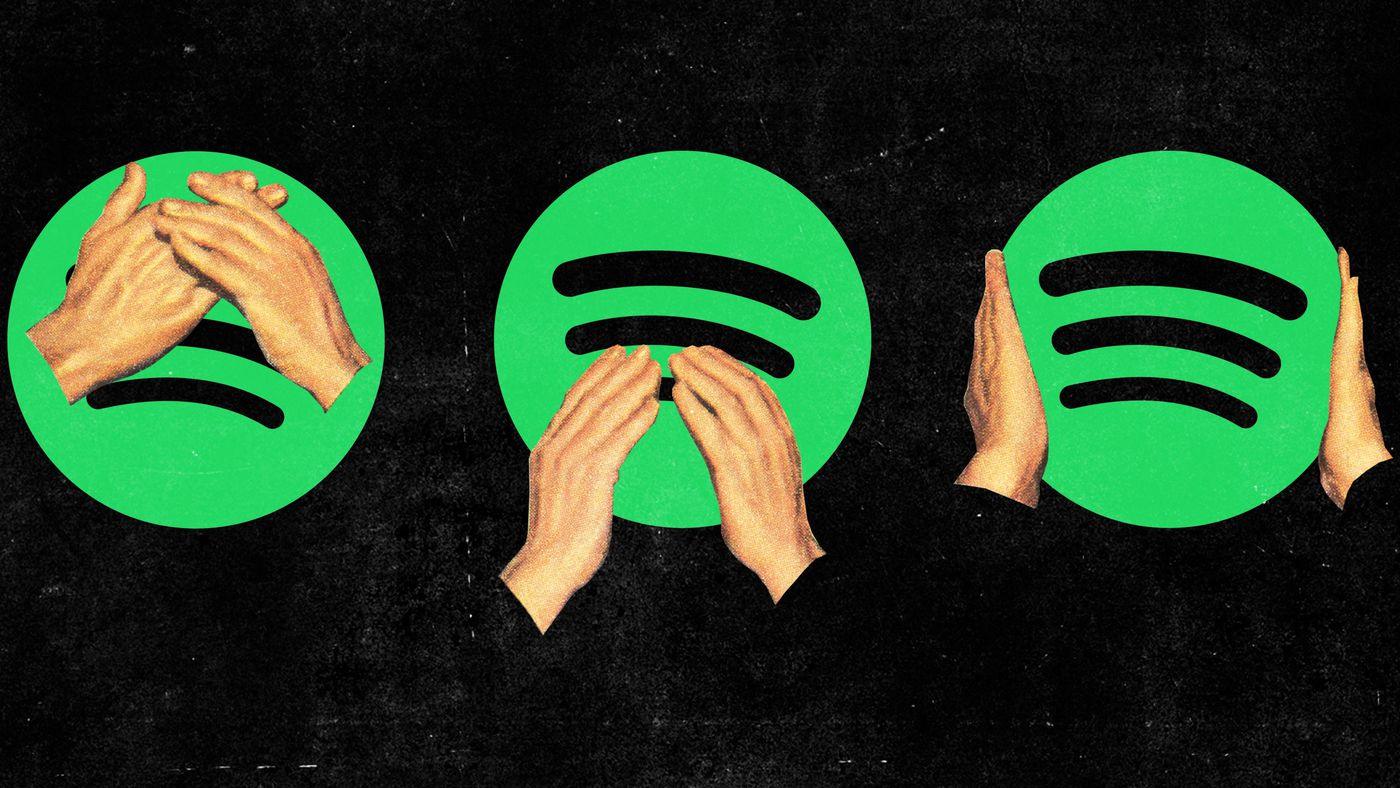 If you'd like to hide your guilty pleasures and keep your listening activity private, open Settings, scroll down to 'Social' in the list, and toggle 'Private Session'. That's not all! You can also hide your playlists on Spotify. All you have to do is go to the playlist and tap the three dots under its name.
Then click on the Make Secret option to hide your playlist from your friends and followers. Only when you have made your playlists a secret, your followers will not be able to know about what songs you are listening to or the playlists you are streaming in the loop.
Add Music to Spotify that Isn't on Spotify
Imagine opening Spotify to listen to your current obsession and finding out that it isn't available on Spotify yet. To avoid this, you can add songs from outside sources that are not on Spotify.
In order to add a song from an outside source, open Spotify and go to Settings. Scrolling through Settings and stop when you find the Local Files option.
You will come across the Show Local Files option and an Add Source option next to it. Click on it and add your non-Spotify music.
Listen to Spotify in Uber
Yes, Uber and Spotify shook hands and came up with a collaboration that is a relief to Uber travelers that use cabs on a daily basis and Spotify users that love to stream music while traveling. Using the Uber driver's sound system, you can play songs on Spotify.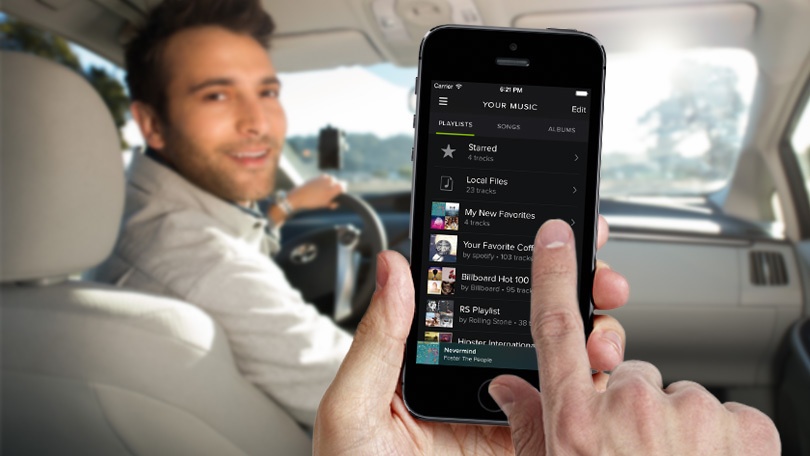 To access this function, go to the Uber app's Settings and click on 'Connect Spotify'. Just log in to your Spotify account and start streaming. The only drawback for this whole process is that not all drivers have this function enabled.
Drivers that are actively supporting Spotify options will get a special icon next to their profile on the Uber app. This feature is only available on Spotify Premium and is restricted only to a few cities like London, Singapore, and Sydney, among others.
Listen to Spotify on Various Devices
Spotify has taken an initiative to make the users' listening experience even more incredible by adding the feature to connect to a variety of speakers, easily streaming your Sunday playlist using Google Chromecast, Amazon Echo, and Echo Dot-like devices.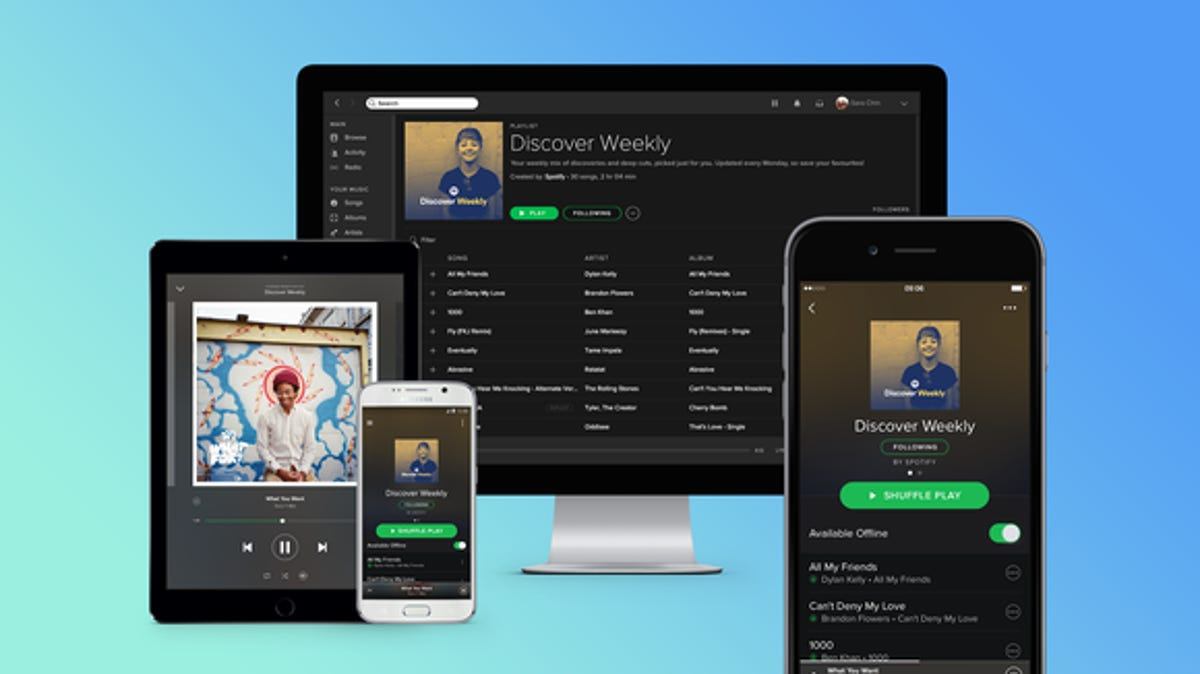 To connect with Amazon Echo and Echo Dot, connect your Spotify account to the Alexa app. Once connected to Spotify, all you have to do is ask Alexa to play your favorite Justin Bieber album while you are cleaning at home.
Premium users can use their phone as a remote control for connecting to devices like Sonos whereas devices like PlayStation 4 stream music with Spotify's free version. To connect with such devices, start playing a song and click on the speaker icon at the bottom to select yours from the list of available speakers.
Spotify Keyboard Shortcuts
Knowing all the Spotify keyboard shortcuts will keep your app's experience handy while playing songs and albums. To use the shortcuts, use Ctrl for Windows and Cmd for iOS.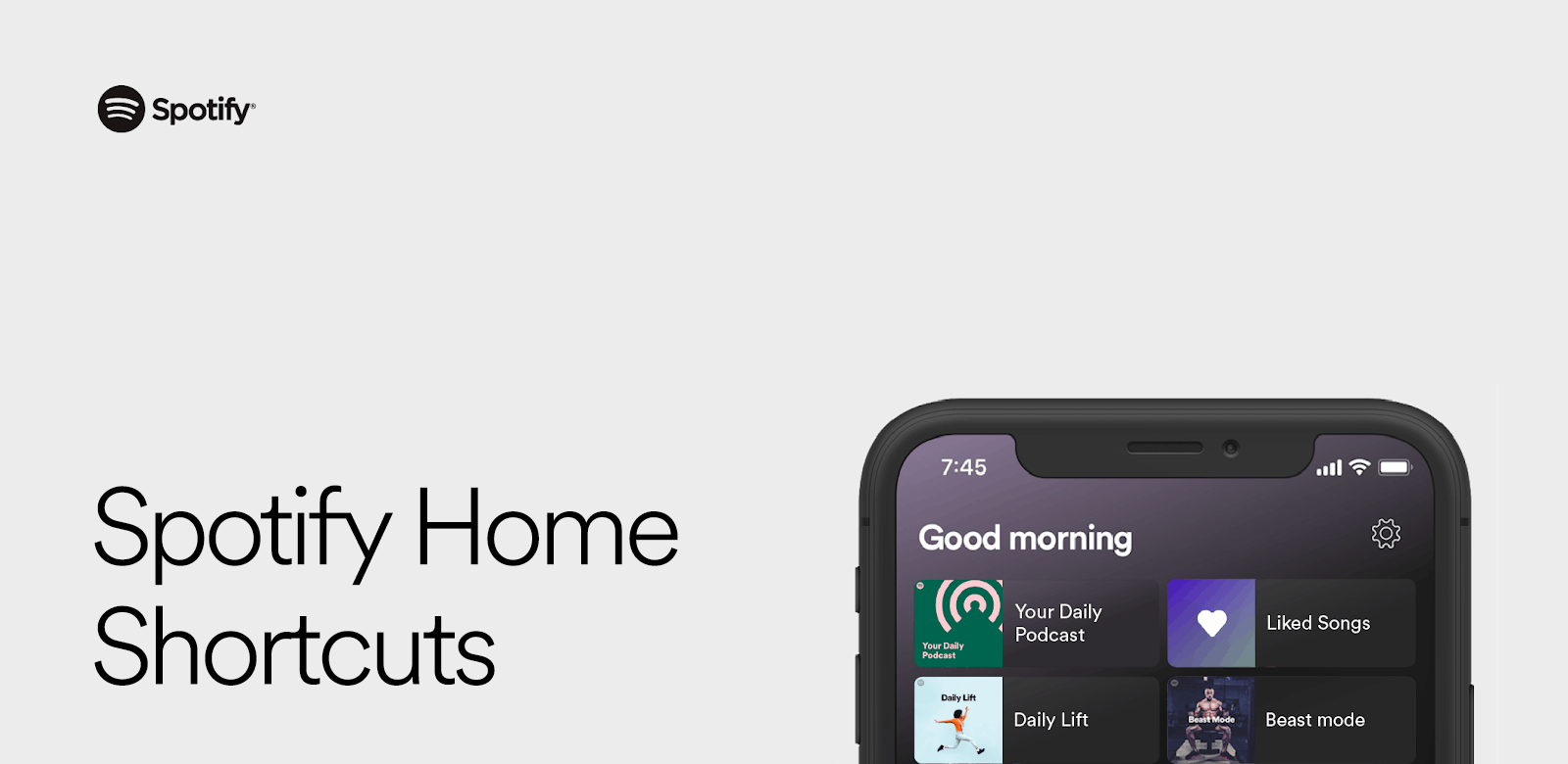 Using Ctrl/Cmd- N will create a new playlist, while you can simply click the space bar to either play or pause the track. To shuffle, click Ctrl/Cmd- S. To play the next track click Ctrl/Ctrl- right arrow, and to play the previous track click Ctrl/Cmd- left arrow.
For increasing the volume while listening to music, click on Ctrl/Cmd- up arrow, for lowering volume down click on Ctrl/Cmd – down arrow, and to mute the currently playing track click on Ctrl/Cmd-Shift – down arrow.
Spotify Advanced Search
There are some shortcuts that help you wade through a massive list by directly entering them into the search bar. For example, if you wish to listen to a song from a specific year like 1950 but don't know any artist or song of that time, try searching the year 1950-1960.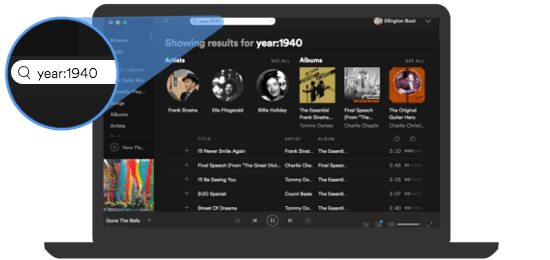 Similarly, other Spotify advanced search features including being able to search for specific genres like Pop or Rock or even by Label to find a specific music label.
Other than that you can search for ISRC – an International Standard Recording Code number – which is used to identify various sound recordings and music recordings. This helps even the oldest unknown albums to be found and can be used as a piece of useful information.
Import Songs Directly From iTunes into Spotify
You can import your own music from iTunes or your computer's hard drive into Spotify. Importing music from other sources allows you to stream music that isn't available on Spotify.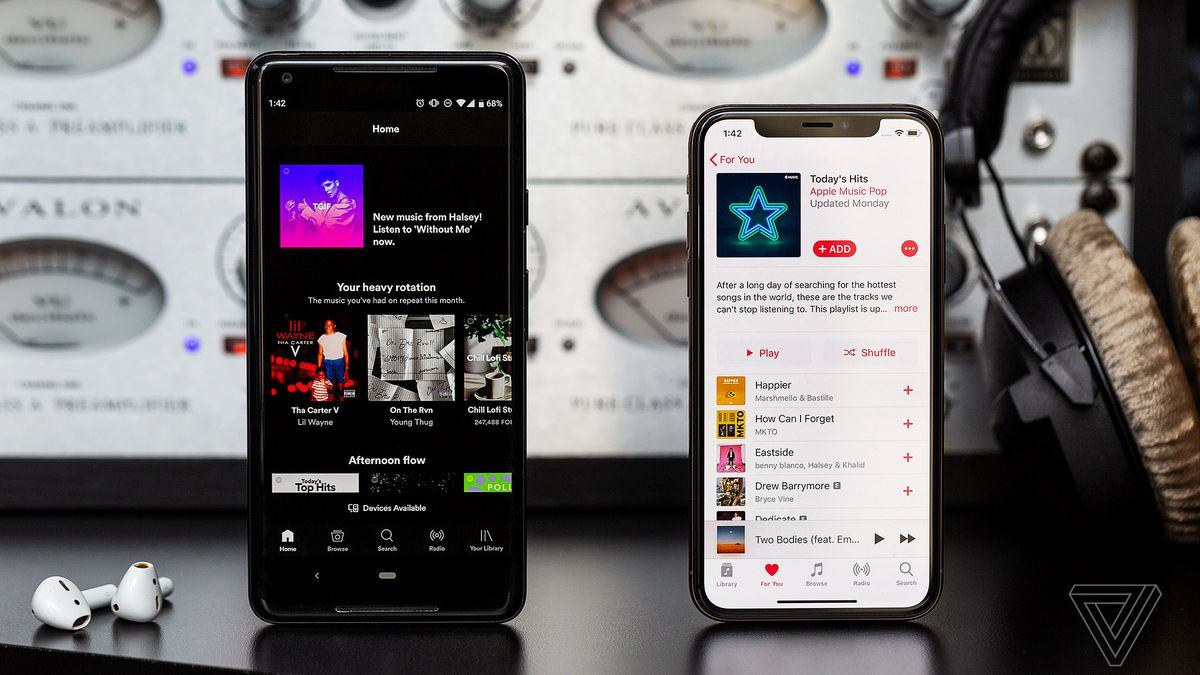 The primary requirement to access this feature is that you must be subscribed to a Premium Spotify subscription. All you have to do is open Spotify's desktop app, open preferences and just keep scrolling until you reach the Local Files.
Now, select the sources like iTunes Store from which you wish to import your music tracks. Once these have been to your Spotify account, you can find these under the "Your Music" tab in the Spotify app.
A Bonus Tip for Spotifians
For those who are obsessed with the awesome mix that radio listening provides, Spotify has that for you as well. To listen to Radio, on the desktop select it from the left-hand pane.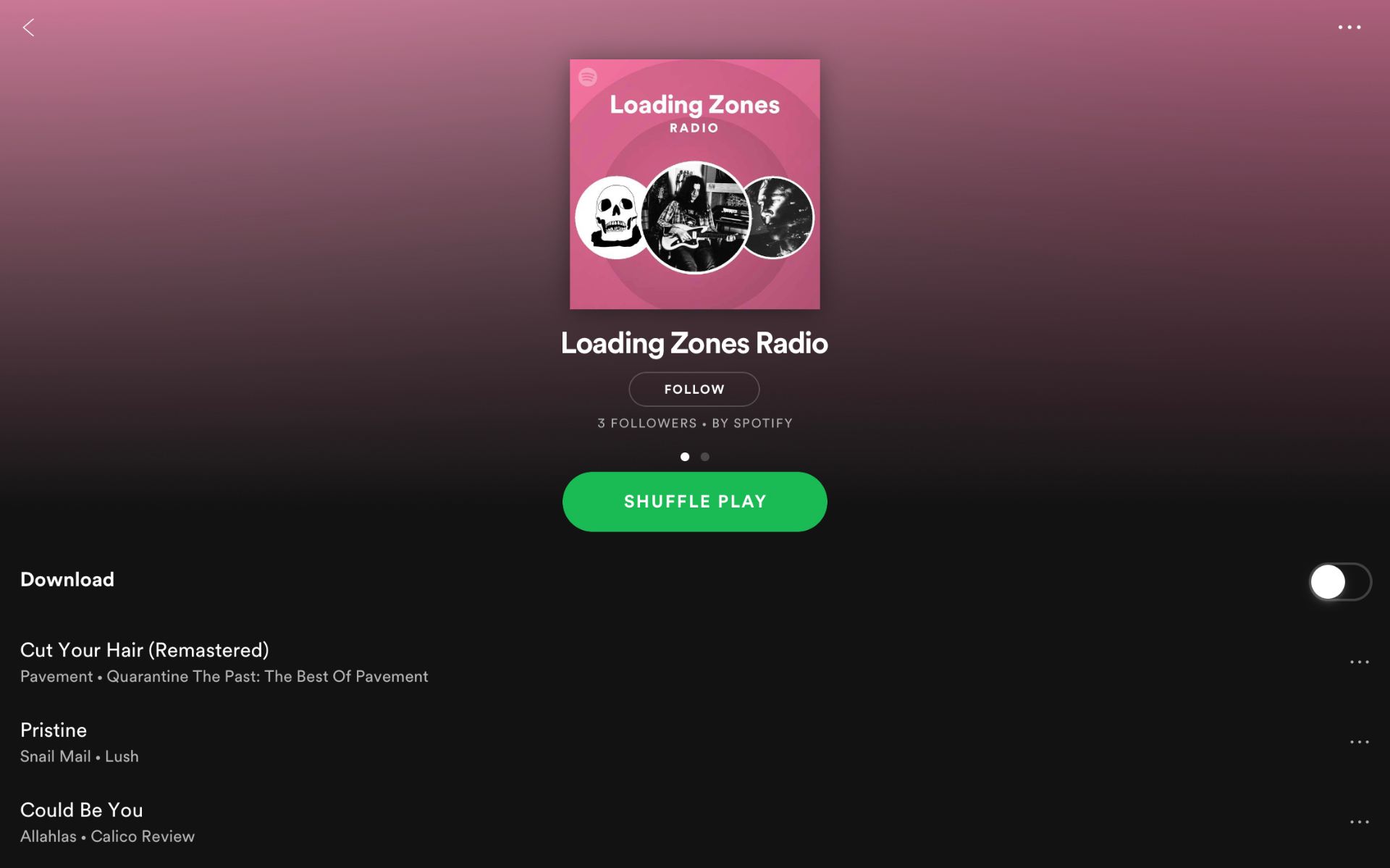 Now click on the "Choose new station", and pick the artist, album, and playlist you want to listen to. The radio will provide you with a selection of artists and songs similar to what you chose. Finally, click on 'Play' to start listening.
To listen to the radio on the Spotify app, hit the three dots on the top right of the screen when an artist, album, or song appears. Amongst them, click on "Go to Radio" to tune into a radio station based on this song's style of music.
The Bottom Line
Listening to music is the best therapy that all of us enjoy. For this, Spotify is a highly recommended app for music streaming and listening to music both online and offline. The above-mentioned tips will guide you to use Spotify better and will improve your overall user experience.