Many cultures around the world recognize that parents are some of the most valuable members of society. This is because parents are the only people who sacrifice their happiness for the comfort of their children.
From changing diapers to paying college tuition fees, parents work hard to give their children the best life. Parenthood comes with a lot of challenges that are not easy to overcome. Especially in the 21st century, when both parents are working in most modern families.
Parents are much busier today than they were fifty years ago. As a result, bringing up children is much more difficult. But there is no need to worry. Here are eleven fantastic lifestyle hacks for busy parents that will help you take care of your little ones without any trouble.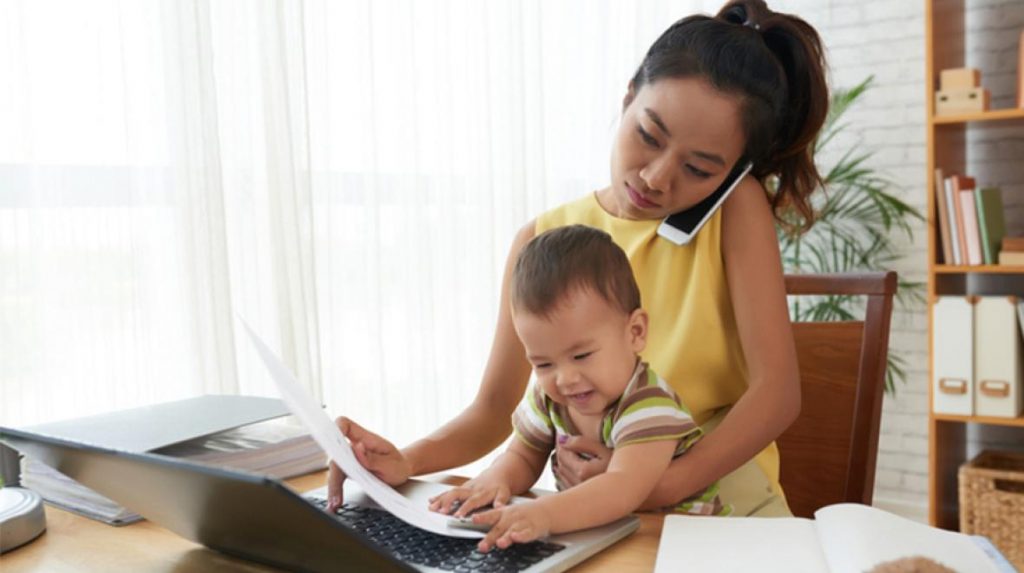 Image Source: Parent Map
Install Nanny Cams At Home
Nanny cams are cameras you can set in various places within your home. The live footage can be accessed through a chosen device and even from your workplace.
Surveillance cameras work best when you are a new parent and have a baby at home. But installing nanny cams is also a great way to keep an eye on your toddlers and older kids.
Setting cameras up in the living rooms and doorways helps you ensure your child is safe even when you are not with them or are busy working. It also lets you lay off the paranoia of  evil nannies and scheming house-help.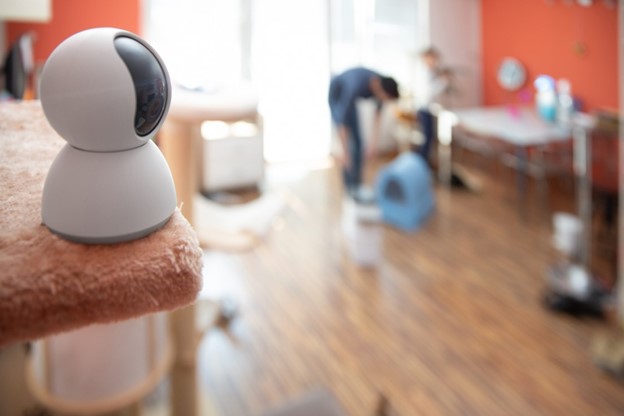 Some of the best nanny cams you can use for your child's safety are Nanny Cam, Annie Baby Monitor, and Baby Monitor 3G.
Involve Your Toddlers In Hobbies And Recreational Activities
You don't want your child to miss you, but distractions like television and video games are far too harmful.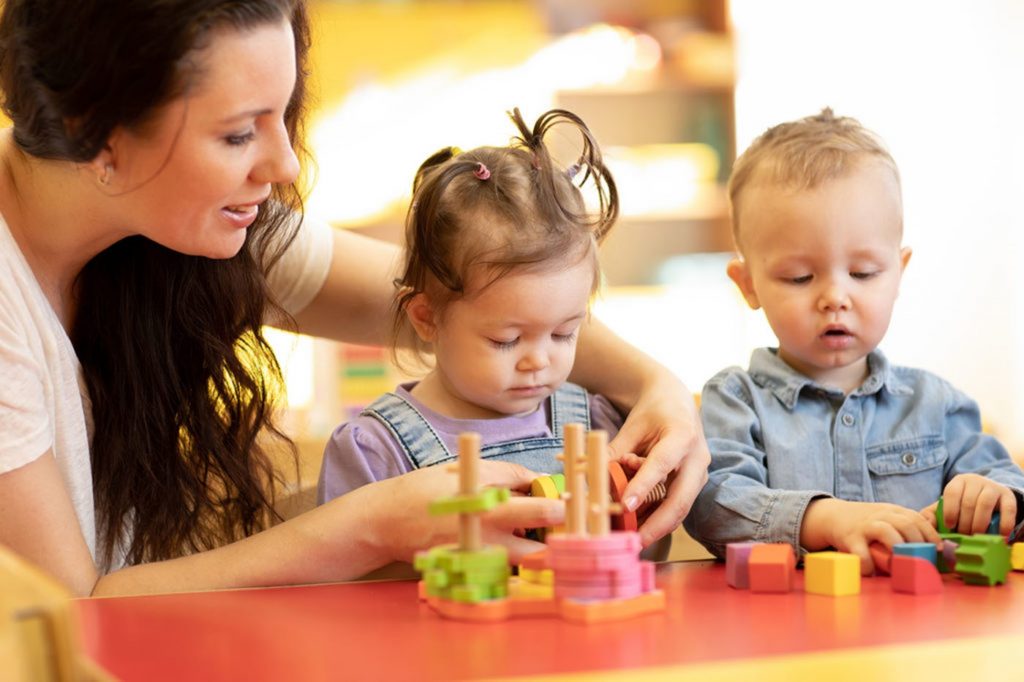 Image Source: AsheBridge Children's Academy
The best way to solve this problem is to enroll your kids in hobbies and recreational learning programs. Not only will these programs give your kids something to do, but they will teach your child new skills. What your children will learn now will stay with them forever.
Identify your kid's talent or something they like to do and find them a class. It could be both offline and online, just as long as your child learns something new.
If you allow them to have some gadget time, you can look for apps that inspire creativity like Moji Moji, which combines education and crafts, and Sago Mini Big City, allowing kids to explore sights and sounds in cities.
Maintain A Digital Family Calendar
You don't want to forget your child's birthday, or Christmas, or the premiere of the latest princess movie.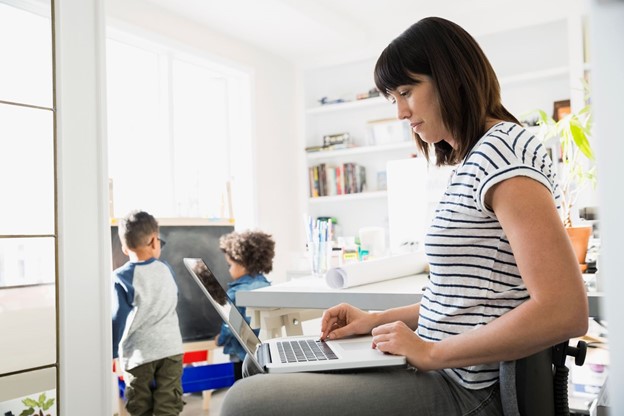 Image Source: The Balance Careers
Festivals and celebrations are critical to children, and almost all of them have to be planned well in advance. But if you are a busy parent, it becomes impossible to keep track of so many special days.
To tackle this problem, you can maintain a digital family calendar and enter all the important upcoming dates. Most calendars even let you set reminders for specific dates so you can stay ahead of your schedule.
You can download Google Calendar for quick access to your reminders, Evernote for more detailed planning, and BusyKid, which helps you guide your children to manage their own tasks too.
Get Help!
This includes everything from paid caregivers to family. If you have your parents or siblings in town, ask them if you can drop your children off at their place.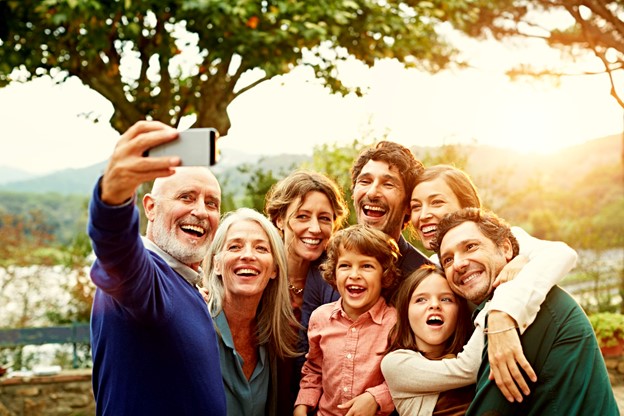 Image Source: Verywell Mind
If you can afford house help, get it. You will realize how easy things can get if you have another set of capable hands assisting you.
Even getting a weekly or monthly house-cleaning service can decrease your workload immensely. Subscribing to daily lunchbox meals is also a great way to reduce your stress of planning out and cooking meals.
Whether you are an Android or iOS user, you'll find these types of help from apps like ChoreRelief, Housecall Pro, and MaidsApp.
Take Care Of Your Health
This is perhaps the most vital life hack you will ever learn. As a parent, you might tend to put aside your physical and mental problems for your child's needs.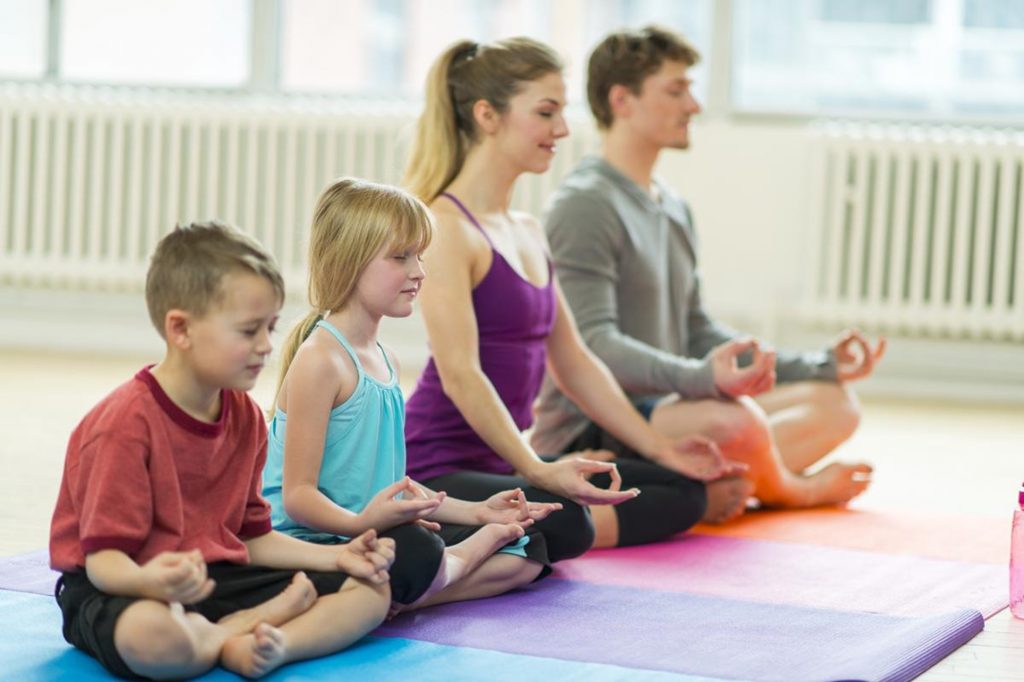 Image Source: Aelia Wellness Retreat
But this approach is short-sighted and dangerous. Neglecting or suppressing health concerns can result in chronic illnesses that can disrupt your life for a long time. Therefore, it is crucial to look after your emotional and physical well-being.
So, even if it seems impossible, eat at least three meals every day and drink as much water as you can. And, make sure that you are seeing a doctor when necessary.
If you want to track your health, install MyFitnessPal for your calorie counter, Headspace for your meditation needs, and Fooducate for healthy food recommendations.
Prepare Activities For Car Rides
Car rides are fun, but they can be painful when kids get bored watching sceneries outside the vehicle. Prepare activities that can keep your children busy, such as reading and snacking.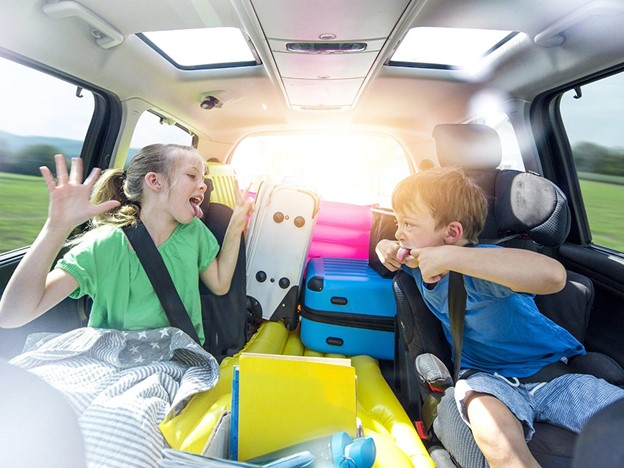 Image Source: Baton Rouge Parents Magazine
Ensure that your children have access to audiobooks that they can listen to while looking out the car windows. You can download StoryNory for free audio downloads of fairy tales. Other awesome audiobook collections are on Lit2Go, Project Gutenberg, and International Children's Digital Library.
You must have "grab-and-go" snacks near your door, so when you have to go somewhere with the kids, you can pick them up and start the engine.
You can prepare biscuits, cookies, and jelly beans.  If you have extra time left, you can bake some berry muffins and make yogurt sticks the night before your trip.
Always Carry Papers And Crayons With You
If you're going to a restaurant, store, or clinic and you can't leave your child at home, you may worry that bringing them with you could disturb other people and prevent you from doing what you need to do. The solution lies on a piece of paper and a box of crayons.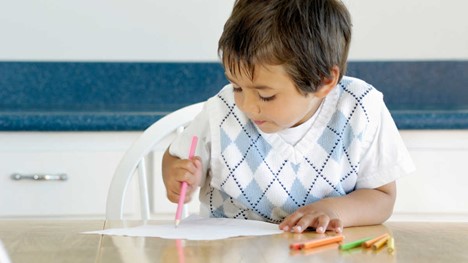 Image Source: Mom
Crayons and papers will keep your child's hands occupied while you're doing something else. You can ask your child to draw the room, every person who walks in the room, or his or her favorite thing in the room.
You have to keep stimulating your child, so his or her attention stays focused on something that will not distract you from what you are doing. If the crayons and paper can take up space in your bag, install Kids Doodle or Drawing for Kids on your tablet or phone.
Have A Morning Playlist
Mornings could be a little chaotic because you have to prepare your kids for their activities on top of preparing for work and errands. Not everyone is a morning person. Maybe some music could help change the mood.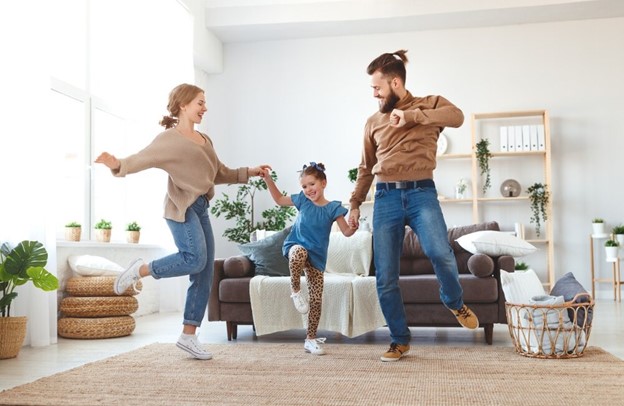 Image Source: Quick Quick Slow Ballroom Dance Studio
Play upbeat dance songs that are child-friendly, like Pharell Williams' Happy, Taylor Swift's Shake It Off, and Imagine Dragon's On Top of the World. Music can add rhythm to your routine and light up the household.
So, download Spotify and get ready to dance with your partner and kids. Get out of the house tired but still smiling.
Get Groceries Delivered To Your House
It's not good for your sanity to pretend that you can do everything at the same time. If you could install and use grocery delivery applications, that would save you a lot of time and energy.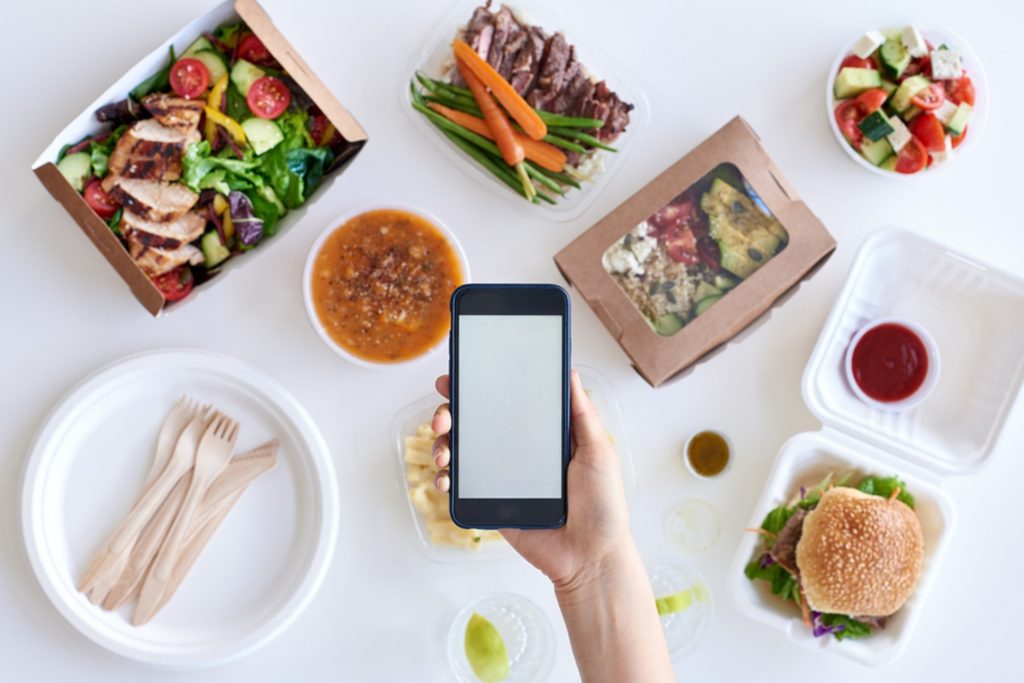 Image Source: Zenbird
Whether you are at home or in the office, you could sit comfortably while browsing the grocery store's website and selecting the items you need. If you're too busy to cook after a long day at home or you can't leave your baby for a long time, you can have ready-made food delivered to your doorstep.
Download Walmart Grocery Delivery,  Instacart, and Fresh Direct. Need a new dress for your children, new books, and new toys? You can buy them online from the comfort of your home.
Help Your Children Create And Follow A Routine
Sometimes, you may not notice that your children are growing up and becoming more capable of doing things on their own. You may want to reflect on the small tasks in your routine that you can delegate to them.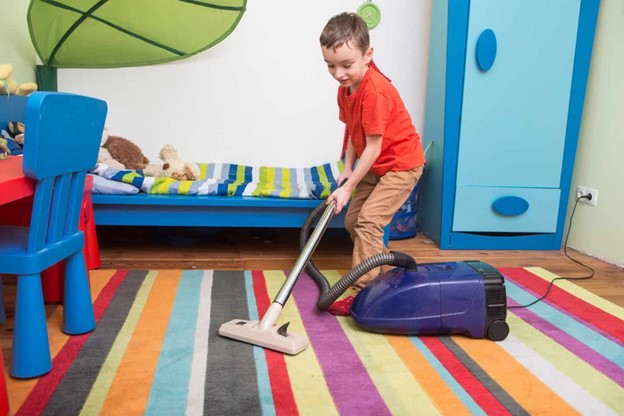 Image Source: Simply Maid
Examples of those tasks are making their beds, transferring their bags from their rooms to the living room, putting their used shirts in the laundry basket, or feeding your dog. You can also ask them to help set the table, sort the recycling, arrange their toys on the shelf, water the plants, and pick up dead branches.
You can create a routine or schedule that covers all those small tasks, so they know what to do when you are busy with something else. Get the To Do List or Listing It app so you can track your children's tasks. With this, you will be able to free up more time and teach your children to be responsible and disciplined at the same time.
Learn To Say "No"
When you were single, it was easy to say "yes" to everything, from planning someone else's birthday party to attending a reunion. As a parent, your priority is your children, and anything else is negotiable.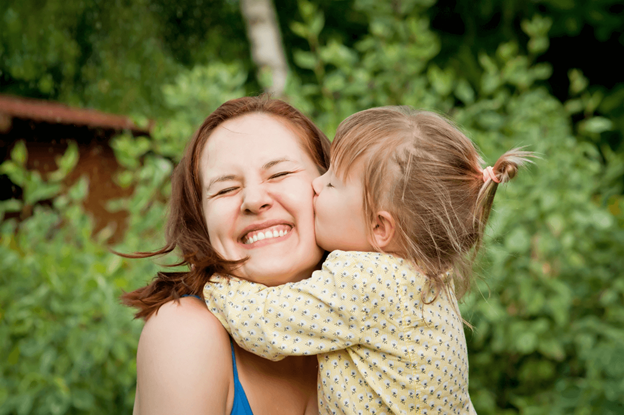 Image Source: Bamn Food
You cannot fulfill all commitments outside of your household, so you have to make choices. You may offend people along the way, but you do not want to end up suffering mentally and physically due to fatigue. Politely turn down invitations and requests and explain to them where you are in your life right now.
After all, your children are only children once. Whether the day has been challenging or good, you won't be able to bring back those times you spend with your children. Saying no means saying yes to things that matter most to you.
Takeaway
Parenting is hard, but it's not rocket science. After all, billions of humans have pulled it off in the past and keep doing it today. So don't worry if you are a busy parent with thousands of time constraints. Follow these simple life-saving tips, and you will be able to lead a carefree life with your little bundles of joy.