A lot of people enjoy watching sports, and many die-hard fans often want to be updated with all the news regarding their favorite teams. If you are part of such a community, you will be glad to know that there is an app that has everything that you need. Everything a sports enthusiast wants can easily be found within one app called 365Scores.
365Scores is a mobile app where you can follow your favorite team and your favorite league from across the world and receive alerts and updates from them. From the team's schedule down to the changes in their lineup, you'll receive every tidbit of information you could ever want.
If you want to learn more about how to use the 365Scores app and how to download it, check out the guide below.
365Scores Brings Everything That Every Sports Fan Needs
Never Miss a Beat With All the Updated Information Readily Available
Check Out All the Games with the Sports Calendar
Discover a Premium Feature Called Expert Predictions
Find Out How to Use the App's User-Friendly Features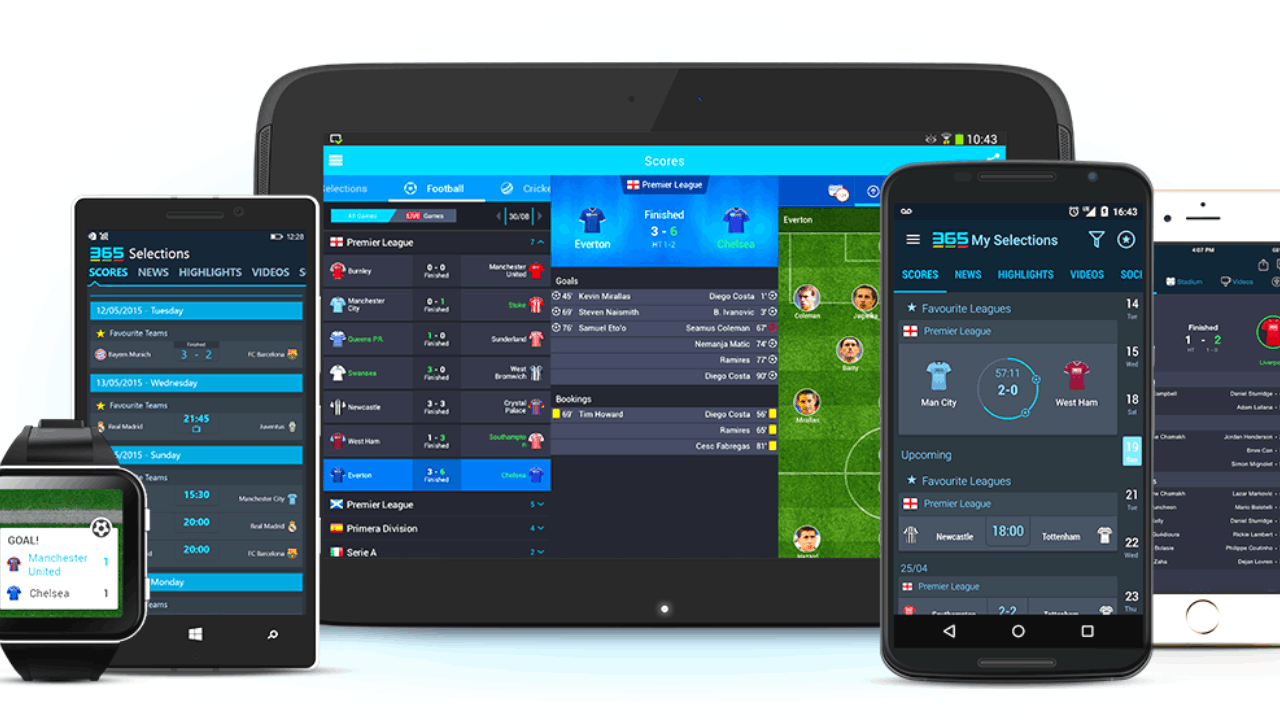 365Scores Brings Everything That Every Sports Fan Needs
Every die-hard sports fan knows that having complete coverage, including up-to-date scores and stats is a necessary feature for any app. This is why the 365Scores app is one of the best apps in the market.
365Scores offers the complete experience with its 24/7 coverage of more than 10 sports and thousands of competitions from across the globe.
You get live updates ranging from scores, in-game stats, schedules, video on demand, and even the latest sports news.
The app boasts over 50 million sports fans that have downloaded 365Scores and continue to use it for live updates on their favorite sport. Follow your team and get everything that you need from them with 365Scores.
Get Your Scoreboard and Pick Your Games
One of the best features of 365Scores is the ability to let you choose the teams and leagues you want to follow. With thousands of teams from different sports, you can choose which ones you want to follow and receive all the breaking news and updates.
You have the scoreboard that lets you see your team's current standings or if they are currently playing on the field. You get to pick their games and watch them live on the app.
When you choose a team's scoreboard, you are also given information on their schedules and upcoming games, as well as their starting lineup. Everything there is to know about your chosen team is given to you via the scoreboard.
Never Miss a Beat With All the Updated Information Readily Available
As you already know, 365Scores gives you all the updates, but there's even more to the app than that. Be the first to know about any lineup changes, suspensions, injuries, and even offenses.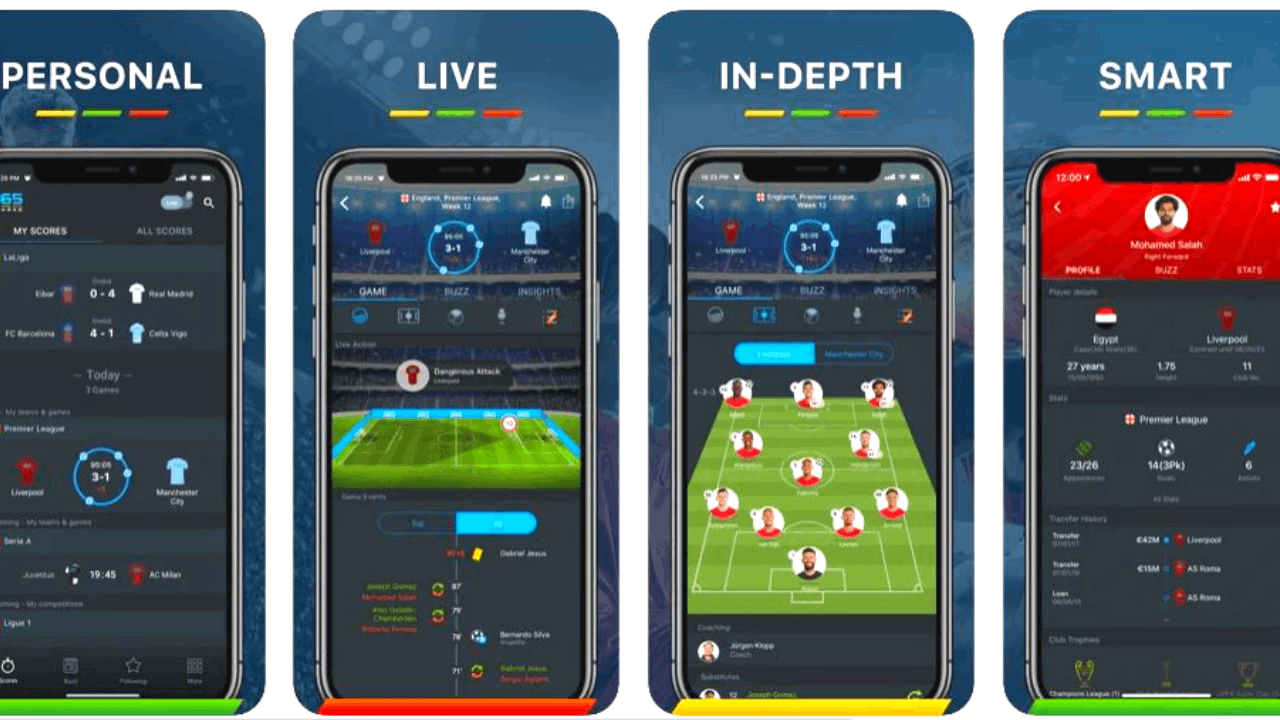 All of this information can be very overwhelming if it is come in all at the same time. Many users often get confused with the constant flow of information from the field to the app. This can be quite problematic for a lot of people.
It is good to know that 365Scores has addressed this issue with its simple interface. The app uses its easy-to-understand user interface so that you will never miss a beat with all the updated information.
Everything is presented in a simple manner and readily available for you to digest.
Get More Updates With the Live Game Tracker
Apart from receiving score updates and other information, 365Scores also notifies you when your team goes live. It is one of the most underrated features of the app, where you can immediately watch live coverage of the team and the sports that you have followed.
The app even boasts that it notifies you faster than any live stream, so you always get the most updated score and news. Check out the Live Game Tracker feature, and you can see the match even without watching the entire event.
All information is updated live, so you will never miss a beat.
Check Out All the Games With the Sports Calendar
If you follow many teams, chances are, you will need proper management on all of your teams so you won't miss out on the action. 365Scores has you covered with its Sports Calendar.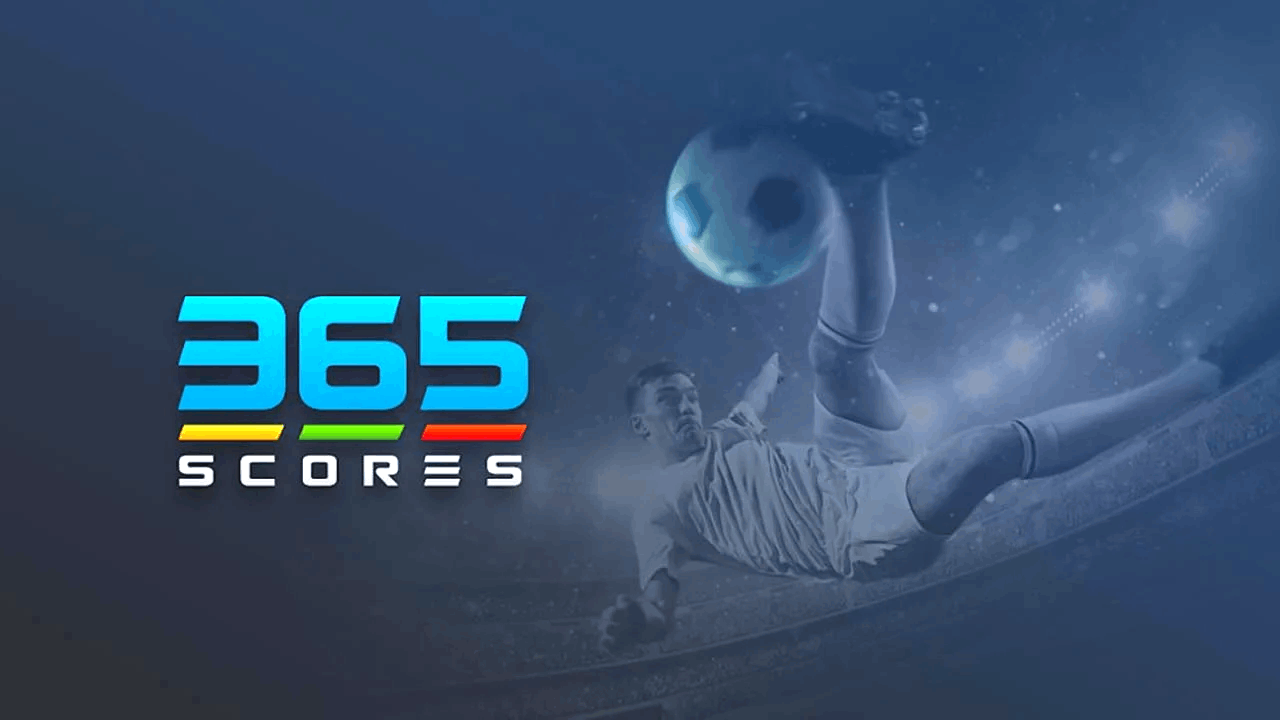 The Sports Calendar is another great feature of the app that gives you all the schedules from the teams and sports that you follow. It is one of the most updated multi-sport calendars that you can find.
You can catch your favorite team's next match when they go live. If you want to check out more information, such as previous matches and scores, the Sports Calendar also lets you go back to their previous matches and find all the information that you need.
If you're a die-hard sports fan, the 365Scores app should be on your phone today.
Video Highlights Whenever They Are Available
While the 365Scores app doesn't have a live streaming feature yet, you won't be missing out on the action. You still get all the updated information from the app, but if you're one of those that truly want to see their teams in action, 365Scores features video highlights that you can watch.
These video highlights feature all the action from the most recent matches of your chosen team. We all know these highlights are what you came for, and as a sports fan, these are the heightened moments that make the team and sport so entertaining to watch.
Now, you can finally see the hype behind each match and let those adrenaline-pumping moments shine on your mobile screen.
Discover a Premium Feature Called Expert Predictions
The 365Scores already offers a lot of features on its basic version that covers all the needs of every sports fan all over the world. If you truly want to get the ultimate experience, you might want to unlock the premium feature on the app called Expert Predictions.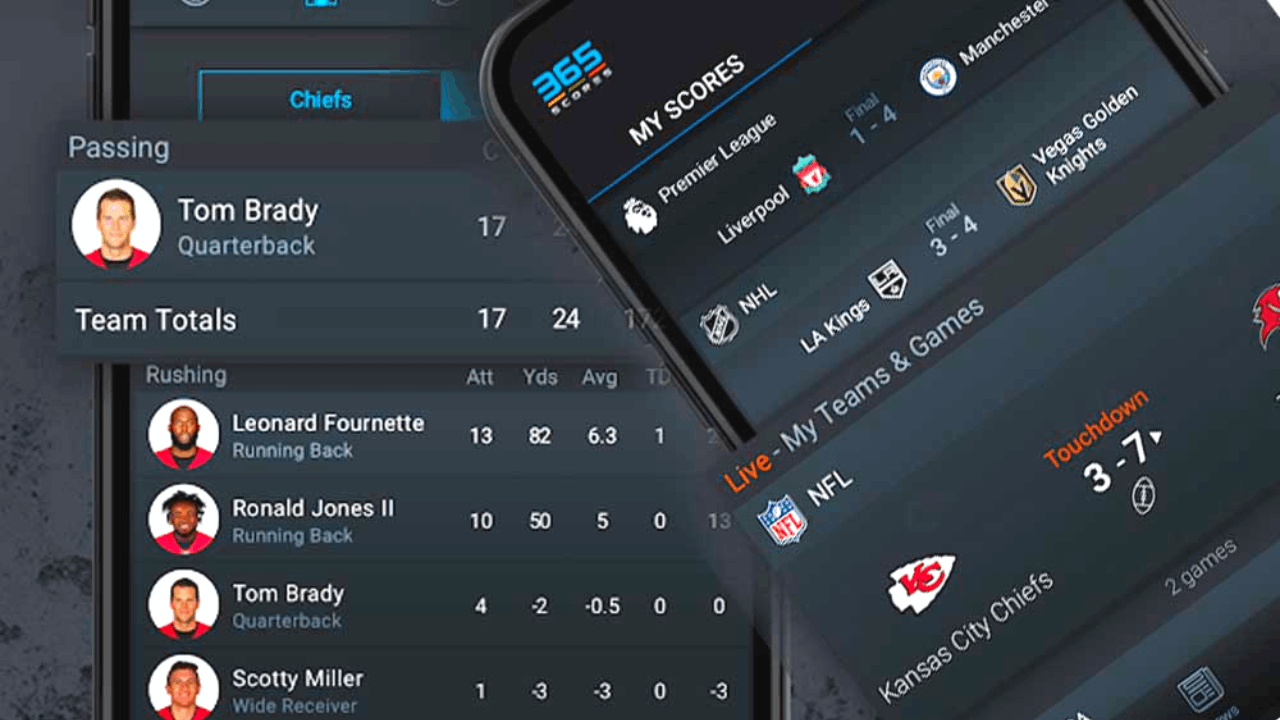 Expert Predictions is where sports analysts and experts in the field offer their advice to you. This is the contact you need if you are a true die-hard sports fan.
You get insights from the top-caliber analysts of the sport that you have chosen. You even receive insider information on the teams that you follow. These tidbits are highly useful if you want to get ahead of the game.
This feature alone offers premium content service from experts to the users.
Here's How You Can Subscribe to Such Premium Features
Those who want to subscribe to the premium feature can do so by linking their preferred payment method beforehand. You will be charged $9.99 per single tip purchase, while the weekly content service costs $39.99.
Those who want to subscribe to the monthly service will have to pay $119.99 and receive a minimum of 30 tips. The monthly subscription will help you save up to 25 percent and give you more tips than the weekly subscription plan.
Take note that the tips will vary depending on the country you are in. The subscription will automatically renew, so if you want to discontinue the service, make sure to cancel your subscription 24 hours before it is renewed.
Find Out How to Use the App's User-Friendly Features
Here's how you can use the 365Scores app after you have downloaded it. Launch the app and select the team you want to choose by tapping their name and logo.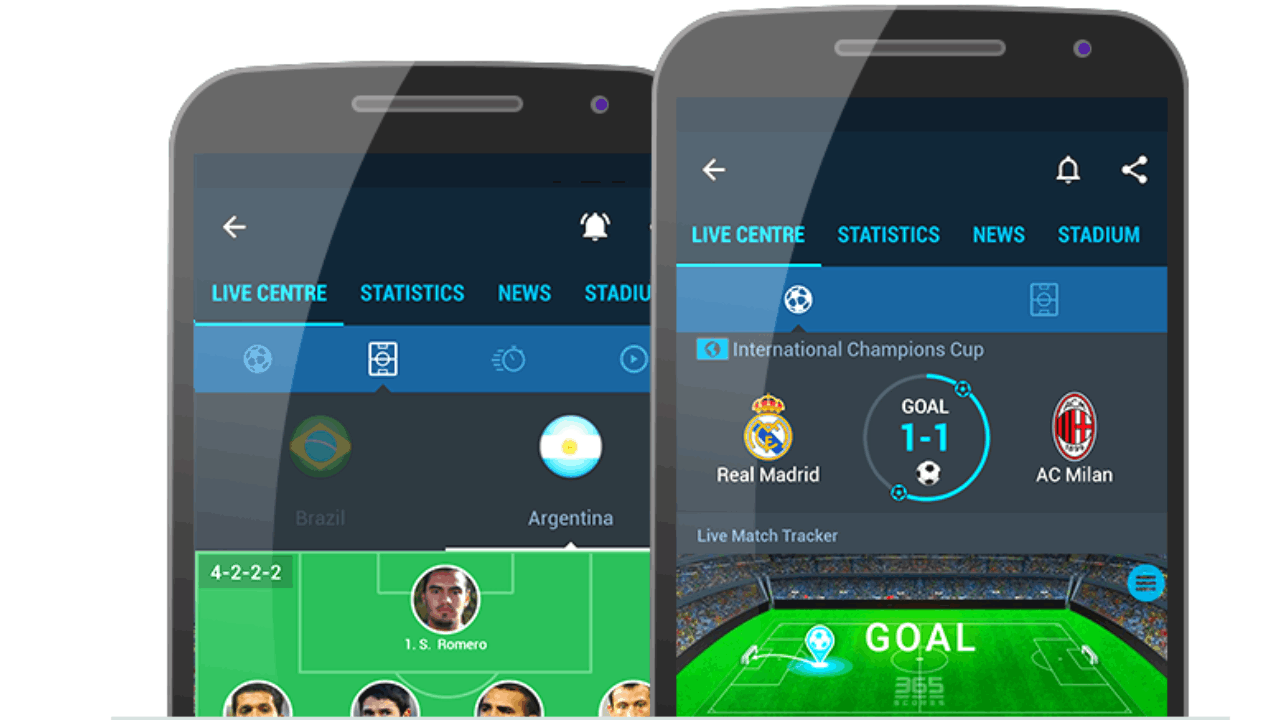 Once you have selected your favorite team, they will be listed as part of your Favorites, and you will start receiving updates from them. You can also start to view different alerts and video highlights, scores, and more from the moment you place them on the list.
You can also check out additional details of the team. Users can also choose from a wide selection of competitions or leagues to follow.
At the top, you can switch from your Teams to your Leagues to check the most recent happenings of your chosen League.
Where You Can Download the 365Scores App
The 365Scores app is now available to download from the Google Play Store and the Apple App Store for all mobile devices, including tablets and iPads. To download, launch your chosen platform and make sure that you only download the app on these legitimate sites.
Use the search bar and type the app's name to find it. Tap Install to start downloading the app. Wait until the app is fully installed on your mobile device, then tap Open to launch it.
If you plan on subscribing to the premium feature, make sure you have already linked and chosen your preferred payment option so you can immediately use it to subscribe.
Conclusion
Every sports fan needs to be updated with all the information from their favorite team. Even though this is not a sports streaming app, you can enjoy full coverage of your favorite sport and teams. Now, you don't have to wait until the next day just to know what happened to your team's matches and get updated news from them with the 365Scores app.