Signing up for Adobe Creative Cloud is a must-do for creative professionals and other people who regularly use the program and its apps. Also, a subscription to the suite ensures that users will immediately take advantage of all the major updates from Adobe.
In addition, users can significantly save money when applying for a monthly plan. These are only some of the great features of Adobe Creative Cloud.
Read on to find out everything you need to know about this great software.
About Adobe Creative Cloud
Subscription Plans For Students And Teachers
How To Download Adobe Creative Cloud
Editing Videos And Images
Making Artwork And Enhancing Photos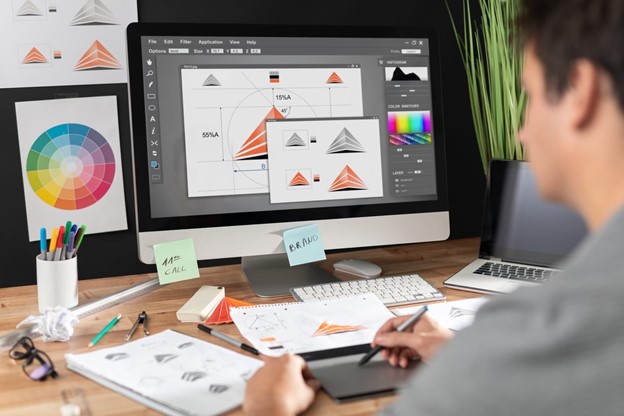 Image Source: Procore
About Adobe Creative Cloud
Adobe Creative Cloud is a set of desktop and mobile applications and solutions for photographers, artists, designers, video creators, web developers, and other agents in the creative field.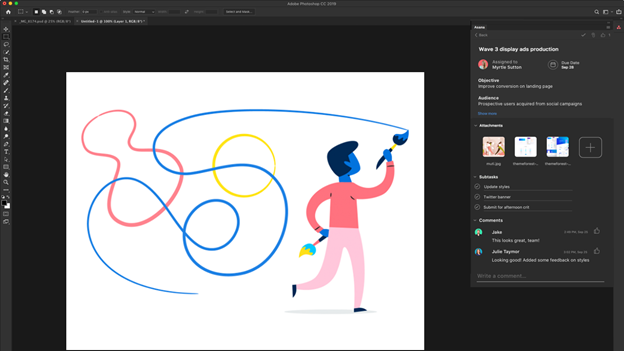 Image Source: Adobe
Creative Cloud connects all the programs and allows users to access them and take advantage of the suite's efficiency. Hence, the collection is all about creativity and collaboration. What's unique about Adobe Creative Cloud is it also offers cloud storage.
Launched in October 2011, Adobe Creative Cloud comes with online updates and multiple languages. You can get its products individually or as a package. Its monthly subscription model depends on the type of user and the type of services you need.
Features Of Adobe Creative Cloud
Adobe Creative Cloud is packed with over 20 apps that can enhance and expand one's creativity. As a user, you can access libraries inside your Creative Cloud apps. Users can also share, comment, and review their work.
Adobe Creative Cloud provides all types of creative tools at your fingertips, from thousands of fonts to high-quality stock assets.
Subscription Plans For Students And Teachers
Before you download the Creative Cloud, find out the type of subscription plan that suits your needs. Adobe Creative Cloud offers Individual, Businesses, Students, and Teachers, and Schools and Universities plans.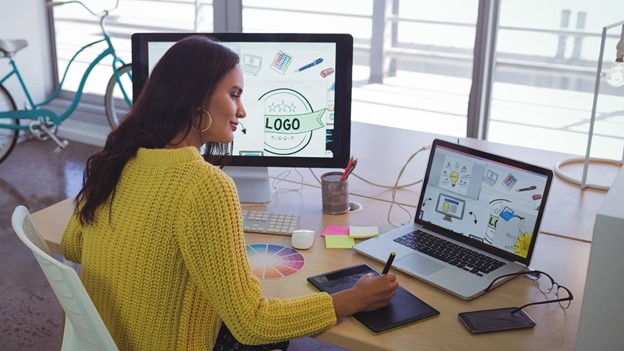 Image Source: Career Girls
The plan for students and teachers comes with a significant discount on the entire suite. You can enjoy the first year of use for only $19.99 per month, and after the first year, the fee will begin at $29.99 per month, which is much less than the standard price of $52.99.
To enjoy this plan, students must be enrolled in a university or college, secondary or primary school, or homeschool, and teachers must hold proof of eligibility requirements.
Schools and universities can pay $330 annually for a per shared device plan that offers all apps, while a student plan costs $189 a year. There are also institutional plans for students and staff, but they will be offered on a customized basis.
For Hobbyists And Business Owners
If you are a hobbyist, a freelancer, or someone who needs the Adobe software for simple uses like uploading content to social media, get the Individual Plan. Access to all Adobe apps on an Individual Plan costs $52.99 per month.
Meanwhile, you can use Photography Package, which includes Photoshop, and Lightroom, for $9.99 a month. The Businesses Plan allows you to be more flexible, especially when you need to reassign licenses to new users, use collaborative functions, and keep devices connected.
It costs $79.99 per month for your access to all apps and $33.99 per month per app per license. If you plan to subscribe to a single service only, the individual products vary in price. Illustrator, Photoshop, Premiere Pro, and InDesign each cost $20.99 per month. Photography and Premiere Rush are $9.99 each per month.
How To Download Adobe Creative Cloud
If you know the subscription plan that matches your needs, then you are ready to install the suite on your PC or mobile phone.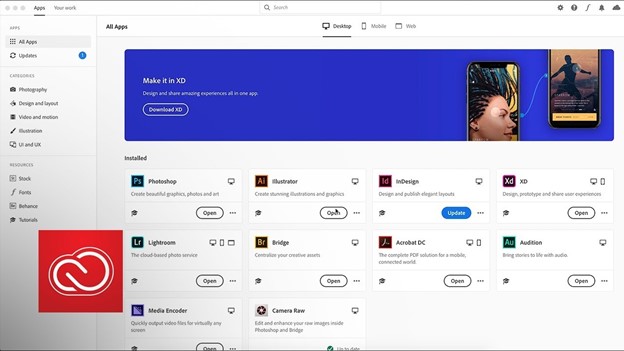 Image Source: Adobe Creative Cloud | YouTube
For desktop users, the first step is to sign in to Creative Cloud's website. Then, choose either Download or Install for the app you want to use. Double-click the downloaded file so the installer will start. Follow the on-screen procedures to complete the installation.
The Creative Cloud desktop app will launch together with your Creative Cloud app. To get more apps, select to install the relevant app on the Creative Cloud desktop suite.
Adobe Creative Cloud For Android And iOS
If you are an Android user, go to the Google Play Store and look for "Adobe Creative Cloud." Click "Install" once you spot the colorful logo of the app.
On the other hand, iOS users can download the app from the App Store. Search for "Adobe Creative Cloud," and when you the app, tap "Get."
With Adobe Creative Cloud on your mobile phone, you can access your work, install fonts, and watch tutorials and live streams. You may also encounter in-app purchases.
Editing Videos And Images
Now, let's look at the software programs that students, teachers, artists, and other professionals can use based on their needs and projects.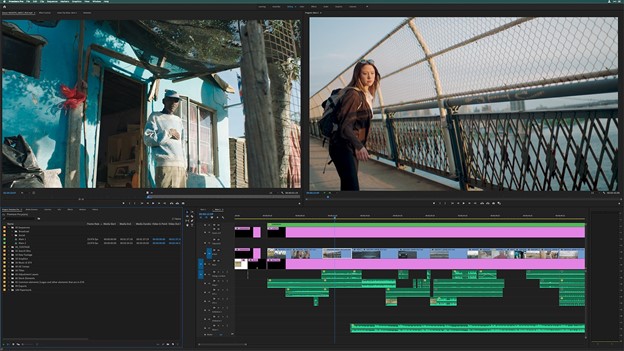 Image Source: Creative Bloq
Install Microsoft Photoshop on your device if you need a tool to edit, manipulate, and retouch your photos. It is a graphics editor that you can use for graphic design projects, web pages, and even app prototyping. It is compatible with Windows, Mac, and iPad.
For illustrators, artists, and graphic designers who prefer a more specialized software, Adobe Illustrator is perfect for you. It is a drawing tool based on vector graphics that allows you to create icons, logos, infographics, and complex designs.
Creatives working in the publishing industry may be familiar with Adobe InDesign. It is a page layout tool that is used for both print and digital publishing projects. These projects include publications, flyers, presentations, newspapers, books, and ebooks.
Video Editing
If you are an aspiring YouTuber or vlogger, you can rely on Adobe Premiere Pro to help you launch your stardom. This comprehensive video editing tool can edit everything from commercials and music videos to TV shows and films. The latest features include Auto Reframe and the capability to transform graphic elements into guides.
However, if you only need simple animations for your platforms, After Effects can help you with visual effects, compositing, and motion graphics. With this program, you can create an explainer video or a credit sequence. It is also used in the post-production process of films and TV shows, particularly in tracking, keying, and special effects, such as lightning and explosions.
Adobe Rush, the ideal video editor for social media content creators, it allows users to crop, resize, and rotate videos. You can correct the colors, edit sounds, and set up sequences and then save your content in the cloud. You'll find it efficient because of its auto-sync feature and ability to upload content directly to social media platforms.
Making Artwork And Enhancing Photos
Adobe Creative Cloud offers Lightroom, Fresco, and Dimension for your photography and artistic works.
Image Source: Will Paterson | YouTube
If you are handling large images, Adobe Lightroom can help you enhance and organize them. What's great about this program is it can keep your original photos and the edited ones separately in storage. It may not have all the features that Photoshop has, but its smooth and clean interface can make beginners feel like professionals.
The digital art app Adobe Fresco is ideal for hobby artists. It is easy to use and features a great selection of pixel brushes. Its Live Brush function even allows you to paint with oils and watercolors. Use Fresco for smearing, blending, blossoming, and smudging effects.
For rendering photorealistic 3D images, Mac and Windows users can install, use, and play with Adobe Dimension. This is perfect for 2D and 3D models and pictures and textures imported from elsewhere. Artists use Dimension for designing product mockups, brand visualizations, and packaging.
Developing Content For The Web
Whether your profession is in web development or the film industry, you may find Adobe XD helpful. It is a vector-based UX tool that can help you with prototyping web and mobile apps. It doesn't create the app, but it visualizes the interface and its different parts before coding.
Adobe Spark is a collection of apps for designing web pages, graphics, and short videos for social media. If you are a marketing or social media professional, this is the program you have to install if you do not want the complexity of Photoshop and Illustrator. You can use this on Mac, iOS, Windows, and Android.
If coding looks overwhelming to you, use Adobe Dreamweaver to build your dream website and its components, such as HTML emails, about pages, e-commerce pages, portfolios, and newsletters. With this program, you can quickly learn and edit CSS, HTML, and other coding basics. Dreamweaver is also connected to your Libraries and Adobe Stock, so it is efficient to use.
Summary
In short, Adobe Creative Cloud is an excellent suite of applications for creative workers. The apps are inter-connected, and users can quickly move their projects between them. Users can also share their work so that others can add their creations.
With dozens of high-quality programs, the Creative Cloud is a necessary asset for creative professionals. The standard plan for Adobe Creative Cloud is not as costly for those professionals who need it for their projects, but the most affordable plan is for students and teachers, and it costs 50% less.