There are times when we urgently need an electronic copy of a document but access to a scanner may be next to impossible. This usually happens to me when I'm on field duty, doing out of office tasks, or during business trips.
My tendency is to look for a copy business or a computer services shop in the area. This can be frustrating to do, especially when I'm in an unfamiliar place. I also worry about security as some of the files I send are confidential to the company.
Luckily, I found a simple solution in the mobile app Adobe Scan. It allows me to use my smartphone camera to scan documents and create a digital file out of the images. In this article, I will talk about the Adobe Scan app, its features, and how to download it.
How Document Scanning Works
Examining the Adobe Scan App
Notable Features of the Adobe Scan App
How to Download and Install Adobe Scan
How to Scan a Document Using the Adobe Scan App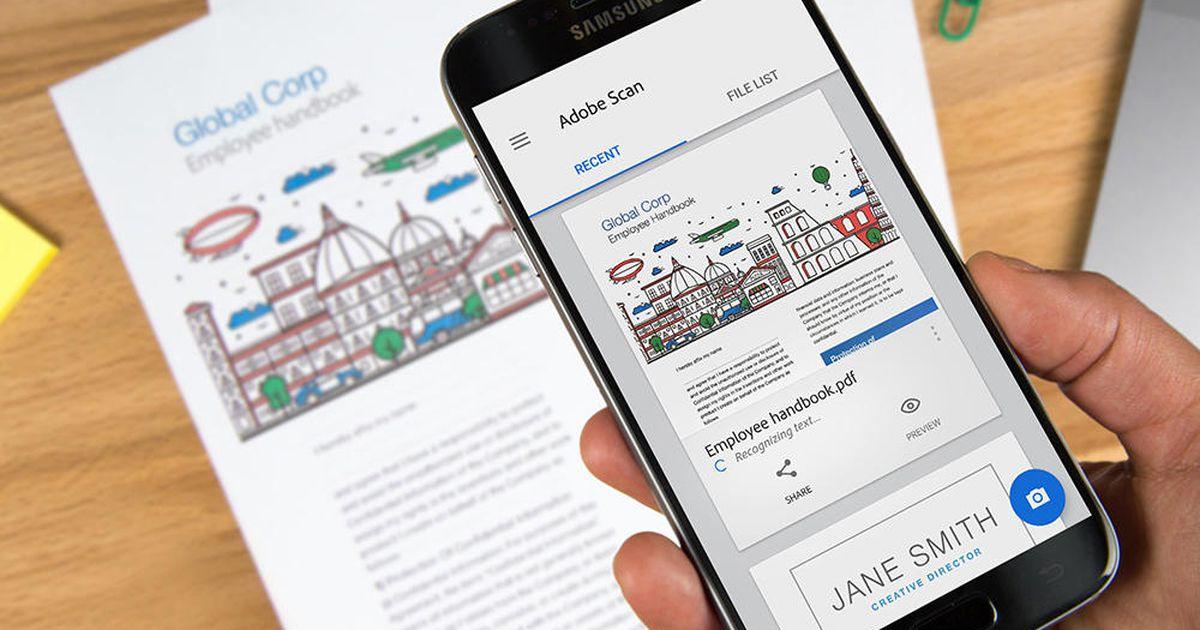 How Document Scanning Works
Before we go into detail about the Adobe Scan app, I'd like to discuss what document scanning is and what it's for. Also called document conversion or document imaging, document scanning refers to the process of capturing and converting paper documents into a digital format.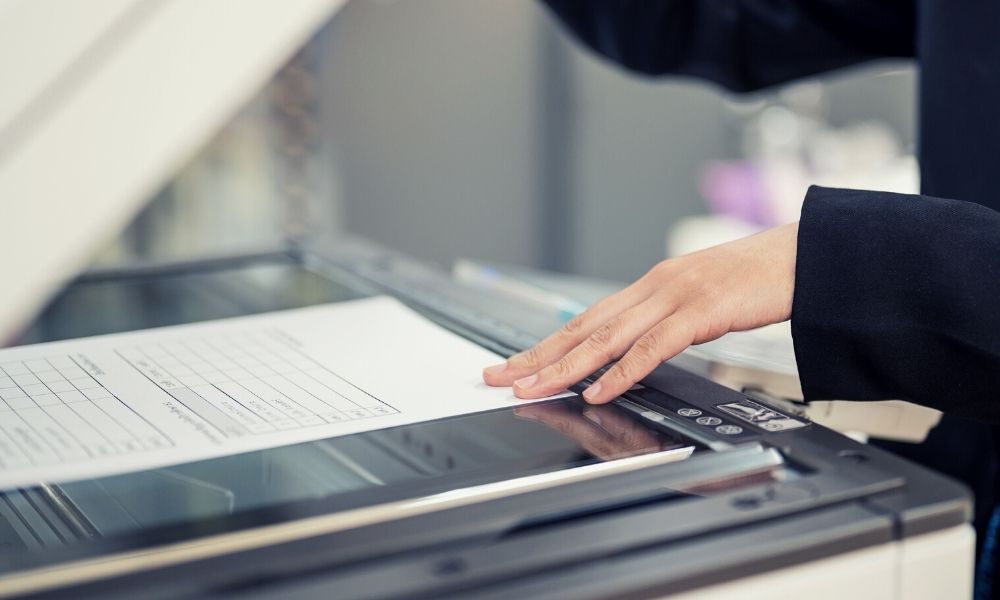 Often times, document scanning is done by placing paper documents into a scanning device which converts them into images. These images are then filed and information about the images are entered.
These electronic documents are considered more useful and accessible than their paper counterparts.
Through the use of optical character recognition (OCR) and intelligent character recognition (ICR) technologies, these images can be read, manipulated, or interpreted. Images can be transformed into text and data which can be shared or retrieved for other uses.
Why You Should Scan Documents
Scanning documents have a variety of benefits, particularly in the context of businesses and organizations. The first advantage of document scanning is that image files are easier to share and more efficient than photocopying and handing them out physically among employees.
The second benefit is cost savings because storing and maintaining paper documents costs money in the form of cabinets and storage space. Costs associated with printing, mailing, copying, and distribution are also reduced through the use of data scanning. In relation to this,
Document scanning can also increase data security as electronic files can be secured by passwords and can be backed up. It is also more environment-friendly as paper and ink usage can be lessened, along with the mailing process, ultimately reducing your carbon footprint.
Examining the Adobe Scan App
The Adobe Scan app from Adobe Inc. turns your smartphone or tablet into a portable document scanner that is capable of OCR and allows saving to multiple file formats.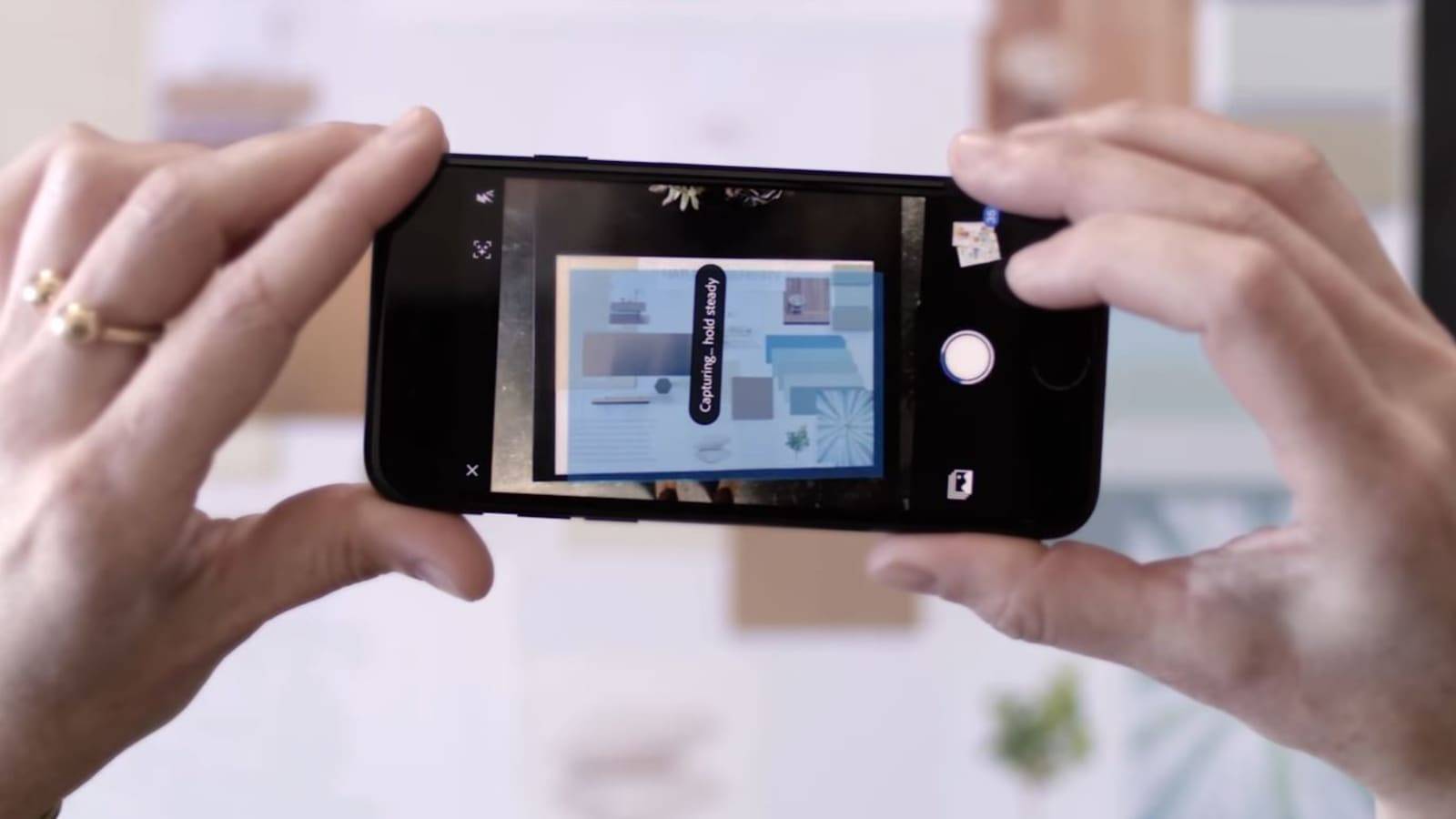 Using the Adobe Scan app, you can scan anything, from notes, receipts, and documents to photographs, business cards, and even white boards.
Aside from OCR, the app's advanced image technology is capable of automatically detecting borders and sharpening the image of the scanned content.
What most impressed me when using the app was that I did not need to press any button for it to start scanning. I just had to place the document to be scanned in front of the camera and if the Adobe Scan app is running, it automatically scans it.
About the Developer
The Adobe Scan app was developed and published by Adobe Inc. Formerly known as Adobe Systems Incorporated, the multinational software company based in San Jose, California specializes in software for creating and publishing content including photography, graphics, illustration, and print.
Adobe's flagship products include the image editing software Photoshop, the vector-based illustration software Adobe Illustrator, the Portable Document Format (PDF), and the Adobe Acrobat Reader. It is also known for its Adobe Flash animation technology.
The company was founded in 1982 by former Xerox PARC employees John Warnock and Charles Geschke. As of 2019, the software giant has over 21,000 employees globally, 40% of whom are in San Jose.
Notable Features of the Adobe Scan App
Aside from its ability to scan virtually anything, the Adobe Scan app is also capable of editing and enhancing the scanned documents and photos from your device's camera roll. Using the app, you can preview, crop, rotate, reorder, and even adjust the color of the images.
Since most of the scanning that we do is for work or business purposes, it's ideal that our scans are free from distracting elements and imperfections. You can easily remove and edit imperfections like stains, marks, creases, and even handwriting.
I mentioned earlier that even receipts can be scanned using the app. The Adobe Scan app does more than that by working as a tax receipt scanner to highlight expenses more easily.
Using Adobe Acrobat, you can open a scanned PDF to highlight, add comments, and place your signature on documents.
Additional Functions via In-App Purchases
While the app is free to download and use, there are several in-app purchases offered by the developer for the Adobe Scan app. You can purchase a subscription to improve your scanning capabilities and this subscription will also cover the Reader mobile apps and Acrobat on web.
Another in-app purchase will enable you to consolidate scans into a single file, enabling you to take multiple scanning sessions and save them into one document. One add-on feature will allow you to export the PDF files to Microsoft Word, Excel, or PowerPoint formats, making it easier to repurpose them.
Lastly, there's an in-app purchase that increases the OCR capacity from 25 to 100. This will enable you to find text in multiple scans faster. In-app purchases may range from $9.99 to $89.99.
How to Download and Install Adobe Scan
After learning about the Adobe Scan app and its powerful features, you may be wondering if you can download and install this mobile app on your smartphone or tablet. The good news is that the app is available to both Android and iOS device users.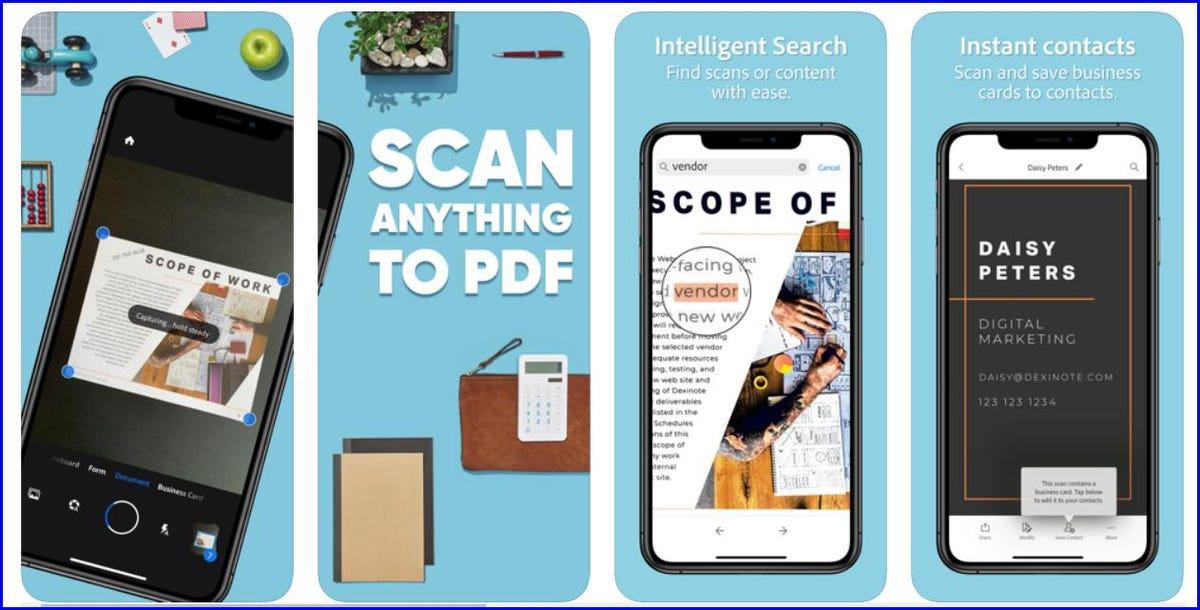 For Android users, you can search for the app on the Google Play Store. You will find it in the Business category under the name "Adobe Scan: PDF Scanner with OCR, PDF Creator". It currently has a rating of 4.7 out of 5 stars based on almost 1.7 million user reviews.
The file size, app version, and required Android version varies with each device. The app was last updated on June 29, 2021.
To download, simply tap on the Install button and wait for it to finish. Once it's done downloading the files, it will automatically install on your device.
Adobe Scan App for iOS
Meanwhile, iOS users may find the app on the Apple App Store also in the Business category under the name "Adobe Scan: Mobile PDF Scanner". It is currently rated 4.9 out of 5 stars based on more than 740,000 user reviews.
The app has a file size of 151.5 MB, has an age rating of 4+, and is available in various languages, including English, Dutch, Japanese, Portuguese, Russian, Spanish, and Traditional Chinese. The app requires iOS 13.0 or later for the iPhone and iPod touch and iPadOS 13.0 or later for iPads.
To initiate download and installation, tap on the Get button and it will automatically begin downloading. Installation will follow once all files have been downloaded.
How to Scan a Document Using the Adobe Scan App
Upon opening the app, you will be greeted by a three-page welcome slideshow followed by a sign-in page where you have to provide the details of your Adobe account. If you don't have an Adobe account yet, you can create one using your Facebook details.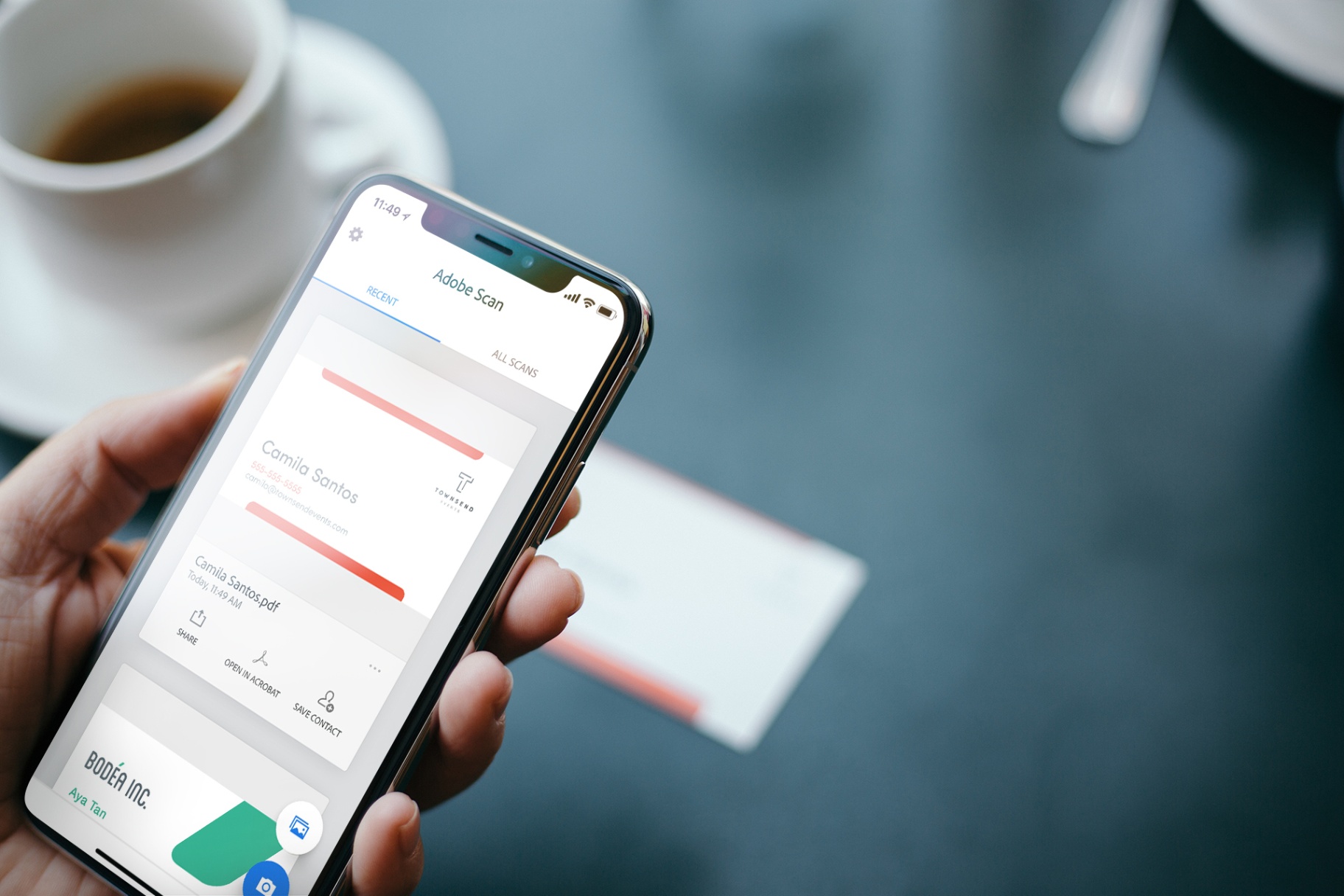 Once on the home screen, the app will show you a camera view with a prompt asking you to point the camera at a document. It will begin "looking for a document" if you do this. If the app recognizes the printed text, blue-tinted rectangles will appear on the screen.
It will automatically snap a picture of the document once it reaches 100% recognition of the text and then saves it.
After saving, the image will appear as a thumbnail in the lower right portion of the screen and will have a counter number on it.
Saving to Adobe Document Cloud and Using Adobe Reader
Tap on this thumbnail to be able to save it as a PDF to the Adobe Document Cloud. But before doing that, it will first make the image upright and clears up the muddy backgrounds of the image. Because of the OCR technology, Adobe Scan documents can be edited.
You can view the images on Adobe Reader using the scan view where a share icon and a link to open it in Reader.
There, you can use the search function to look for specific texts or place highlights and comments on the document.
Conclusion
The ability to scan anything anywhere by using your mobile device is a very convenient tool for both the working world and personal needs.
I did not have a hard time using the app and its various features and functionalities came handy in a lot of situations. I particularly liked the ability to search for text within the images, which makes it faster compared with browsing through paper files.