As an Android user since 2010, I know for a fact that my phone has collected so much junk over the years. With Android's intricate design and technology, know-how is required to clean up junk files, caches, and residual files without deleting important files.
Fortunately, apps such as the Ancleaner app can help the standard Android user clean up junk. It is a smart cleaning app for Android which offers many exciting features that keep my Android phone fast, clean, and efficient.
In this article, I'll share my experience using the Ancleaner application as a phone optimizer and booster. Read on and learn more about this app to see if it is the right fit for you and your phone!
Benefits of Using Android Phone Cleaners
Ancleaner – The Ultimate Android Cleaner
Optimizing Your Phone with Ancleaner
The Basic Explorer – Deleting Files Made Easier
The Battery Info – Monitoring Power
Optimizers and the Placebo Effect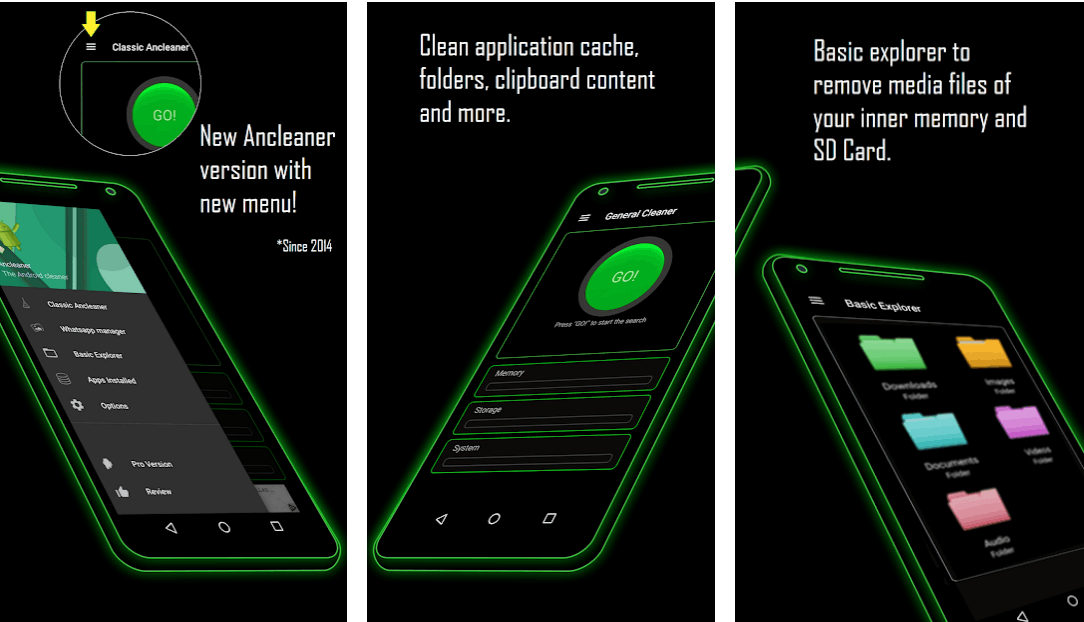 Benefits of Using Android Phone Cleaners
It is no surprise that Android smartphones tend to slow down over an extended period of time. This is due to the accumulation of applications, software updates, and other files that take up memory and space.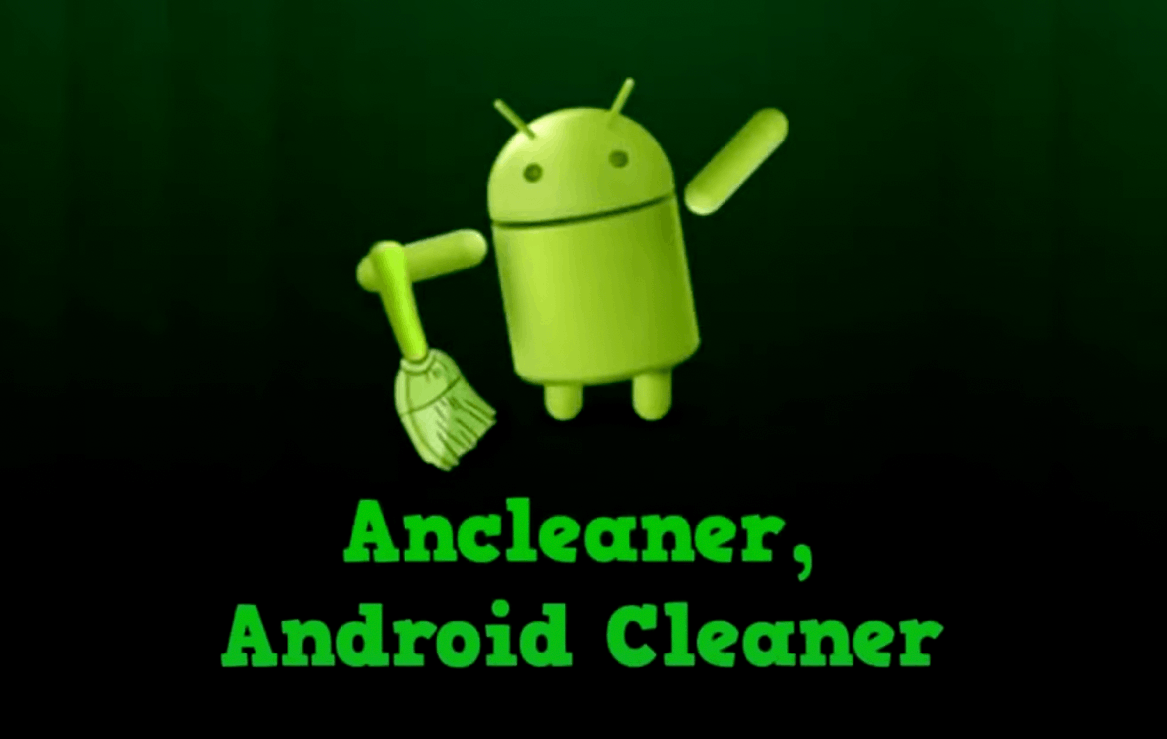 No matter how organized I keep my phone, it can be pretty hard to manually remove files for clean-up and delete them one by one. This is where phone optimizers such as Ancleaner come in handy.
Phone optimizers remove redundant files and cache files that slow down my phone.
Battery life also improves with phone optimizers because large apps and files that use up a lot of battery are also deleted.
Smoother Phone Usage Experience
The primary benefit I experienced while using Ancleaner was a faster and more responsive phone after clean-ups.
It also uninstalled unused applications and freed up the phone's RAM. My phone has become more stable and more efficient ever since I started using phone optimizers.
Although the change can be marginal, I can say that my phone usage experience is smoother after using the app.
Ancleaner – The Ultimate Android Cleaner
I recently came across Ancleaner as I was scouring the internet for a phone optimizer because my phone of four years was slowing down.
Ancleaner guaranteed that my phone's performance would feel faster and the battery would last longer if I used it.
Because I am not one of those who want to get the latest phone year after year, I am always on the lookout for apps that will help keep my aging phone in top condition.
This was the main reason why I immediately downloaded Ancleaner.
Features of Ancleaner
The app is an all-in-one cleaner with four main features. The first is a smartphone cleaner that can distinguish files that you need from unnecessary files. The second is an app manager that uninstalls apps with just a single click.
The third is a basic file explorer which categorizes files, and the fourth is a RAM cleaner to speed up and boost your phone.
Using its unparalleled technology to optimize and clean my phone, Ancleaner also has a battery-saving mechanism that will kill unnecessary background apps and stop my phone from overheating.
Downloading the Ancleaner App
Ancleaner is available to download for free on the Google Play Store. It has over 5 million downloads and an impressive 4.4-star rating on the platform.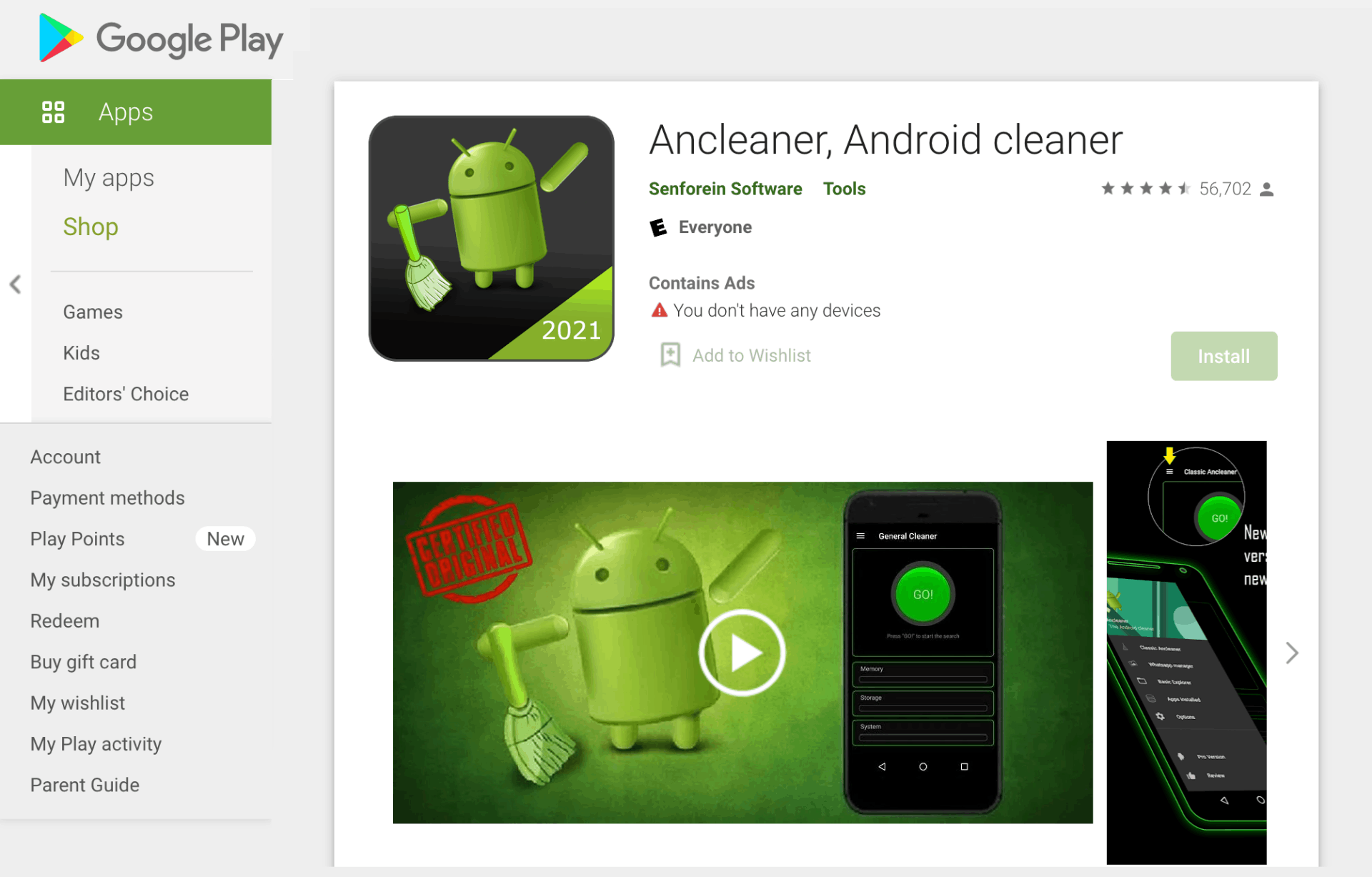 To download, search "Ancleaner, Android cleaner" in the search bar of the app store. Then click on the Install button to start the download.
Once it's completed, you can launch the app from the app store by clicking on the Open button. Otherwise, you can launch it from your device's app tray.
Premium Membership on Ancleaner
For only $1.49, I can have access to the app's premium version and have an ad-free experience.
I subscribed to the premium version because the ads were annoying and disruptive, appearing after almost every click.
If you can tolerate ads, you can stick with the free version because every other feature and function is the same.
Optimizing Your Phone with Ancleaner
The app's interface is straightforward to use. The app shows a large green button with the word "CLEAN" inside it. After pressing the button, the term "DONE" will appear inside the green button.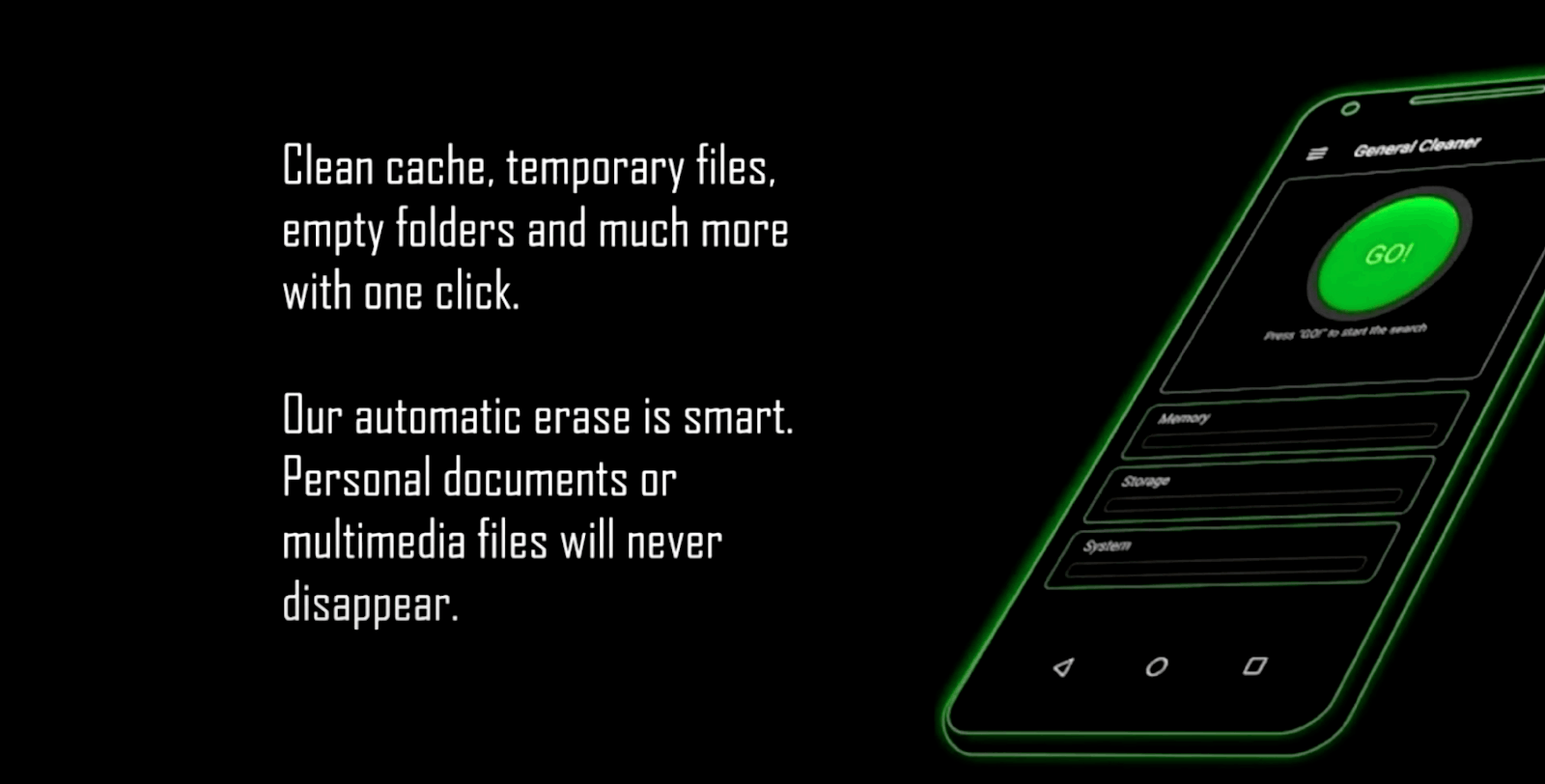 Ancleaner also shows me options on what I want to delete. Options include the RAM, temporary files, and cache.
I particularly like how the amount of memory to be freed up also appears beside the options presented.
After optimizing the phone, I am told to press "Quit." Then, the app immediately closes, and I am brought back to my home screen. If I want to do something else, I can reopen the app.
Bonus Feature – WhatsApp Manager
As an avid Whatsapp user, I love Ancleaner because it incorporates WhatsApp. I can access my images, videos, documents, and audio files on WhatsApp and manage them straight from the Ancleaner app.
The app also shows me whether some of my files have been duplicated on WhatsApp, which is a feature that WhatsApp currently lacks.
I can easily click on the file to delete it and save some space!
The Basic Explorer – Deleting Files Made Easier
With the Basic Explorer tab, my files are categorized under five main folders – Downloads, Images, Documents, Videos, and Audio.

I am glad that this feature exists since using the native Android file manager can be quite a nightmare.
I find it so hard to keep up with so many folders and directories. With Ancleaner, I can easily navigate through my files and check which files need to be deleted.
When I first tried using the Ancleaner explorer, I was relieved to see that I could delete a lot of unnecessary photos and documents.
Uninstalling Apps
I was shocked when I reviewed the apps that were installed on my phone. I had no idea that there were almost 250 applications installed. I found a lot of applications that I did not even remember installing.
Some apps do not appear in my app drawer but take up space on my phone.
With Ancleaner, I quickly identified them and deleted them with a single tap. I am glad that I can uninstall apps instantly and without a hassle!
The Battery Info – Monitoring Power
I rarely visit the Battery Info tab, but it's a great addition to the already fantastic features of Ancleaner.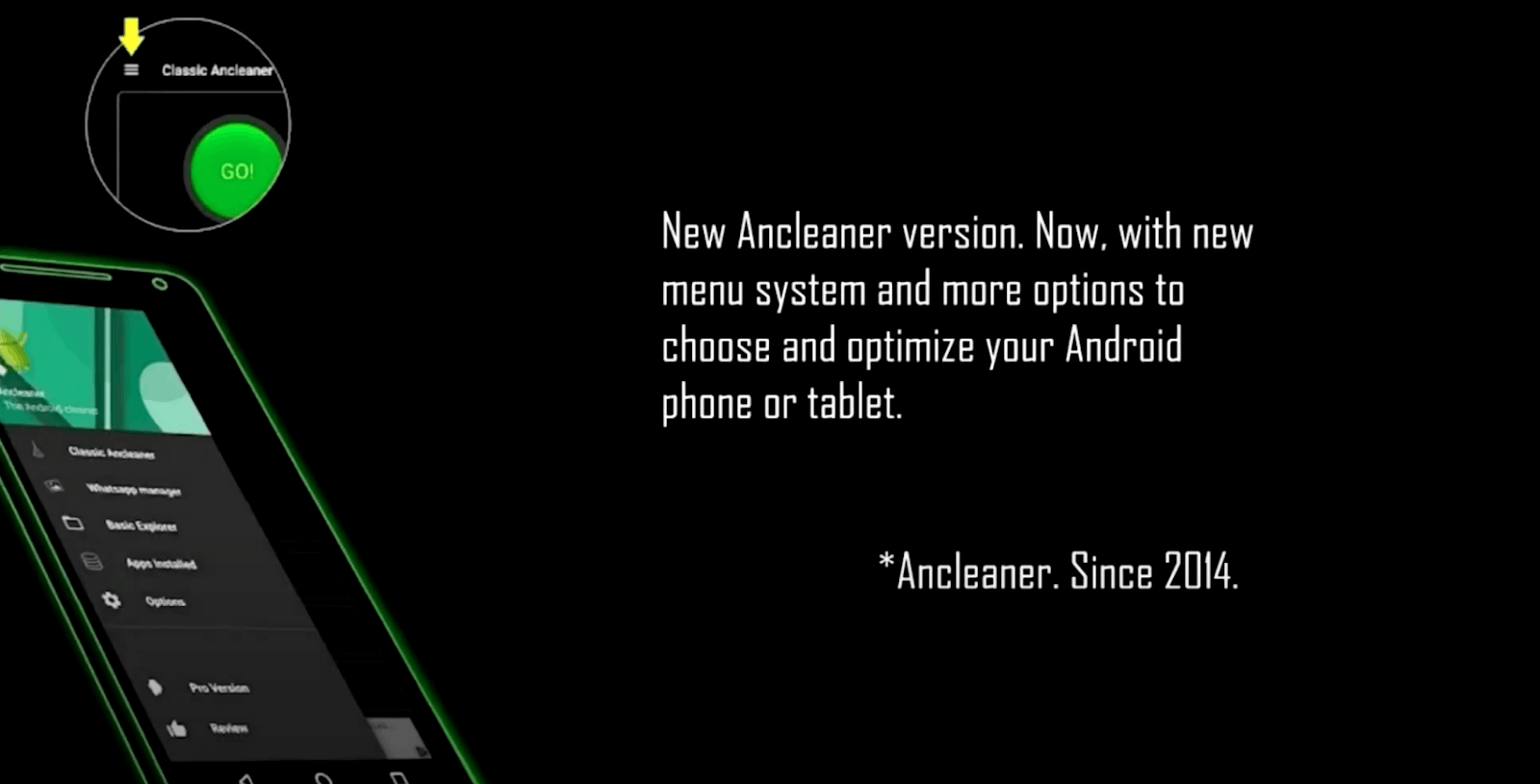 Here, the temperature, battery status, voltage, and fast charging support are detailed, in addition to the battery percentage/level.
There's really not much to see in the Battery Info tab. However, it is great to have this information readily available because battery usage can be a great way to monitor my phone's health and internal processes.
The developers of Ancleaner have another app called Anbattery that is solely dedicated to battery care and usage monitoring. This is available on the Google Play Store as well.
The Options Tab
The Options tab is where I can see most information about my phone, such as RAM, internal memory, notifications, and sharing options.
Like the Battery Info tab, there's nothing much to see here since most of the action happens in the Optimizer tab, WhatsApp Manager, Basic Explorer, and Apps Uninstaller.
However, if you are concerned about your phone's RAM usage, you can always check out that information under this tab.
Optimizers and the Placebo Effect
Some people claim that users do not need phone optimizers due to Android optimizers that are already in place to manage our phone's RAM.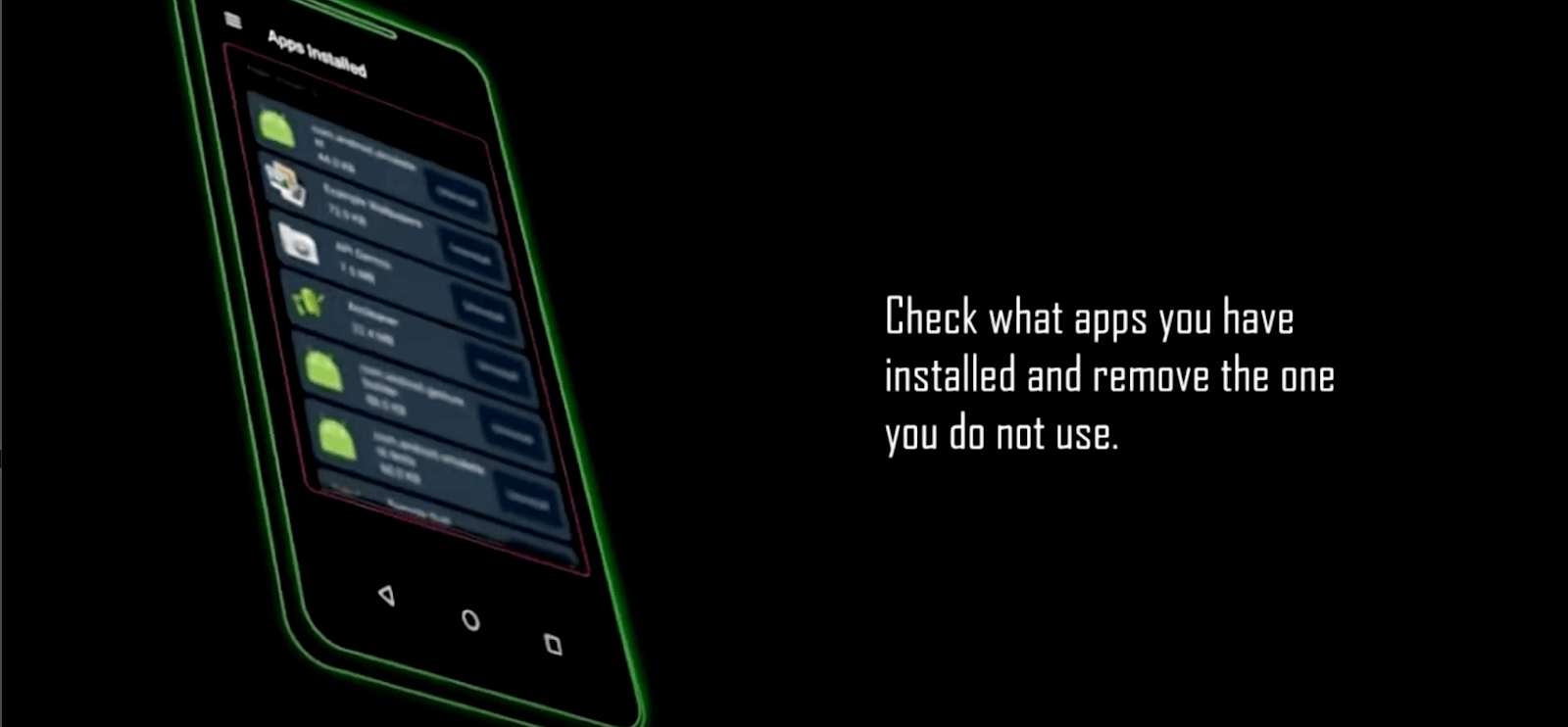 According to some technology sources, phone optimizers are obsolete technologies because these apps assume that phones' RAMs operate like RAMs in computers – which is not the case.
The most recent Android versions do not thrive on task killers and phone optimizers because they use more resources to make apps like Ancleaner work.
As phone optimizers try to free up RAM by killing background tasks, phones use much more memory to help phone optimizers function. The Android operating system then restarts those tasks, making the phone optimizer use up the phone's resources to kill tasks again.
The User's Verdict
I think the user will be the judge as to whether phone optimization apps and memory boosters benefit them or not.
I have been using Ancleaner for a year, and I can say that my phone does feel faster, and memory is indeed freed up for my phone.
Conclusion
Technologies like Ancleaner are a big help as they allow me to take control of my phone and customize it. As long as there is no harm done and my phone is not being slowed down or damaged in the process, I will continue using this application for my Android phone.