Using multiple devices from different brands can be a struggle because of compatibility. Fortunately, the ANT+ Plugins Service app allows me to mix and match products and products while ensuring that they will still work together.
The ANT+ app is already a popular wireless protocol app, which focuses on sport and fitness wireless connectivity. For people who may not know, ANT+ acts the same as Bluetooth to connect two devices that are not supposedly meant to be compatible.
Learn more about the ANT+ Plugins Service app and its features below. Discover how I use the ANT+ app to connect to my various sports devices.
Introducing ANT+
Learning How ANT+ Service Works
Using the ANT+ Plugin App
Checking the Devices to Monitor with ANT+ Enabled Apps
Exploring the ANT+'s Compatible Devices Directory
Learning the ANT+ App's Security Features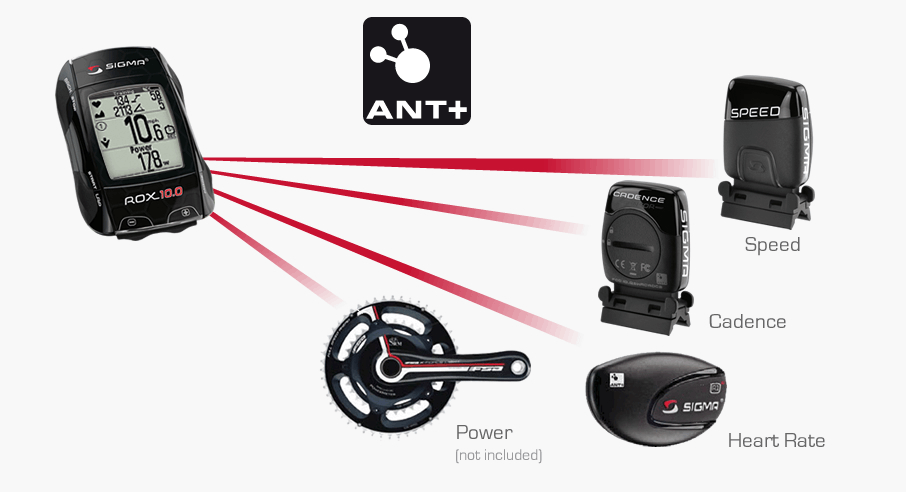 Introducing ANT+
Some sports devices are exclusively compatible with other specific devices. I struggle with this because I want to use my current phone to access and monitor these devices. Making my current device compatible with various sports-monitoring equipment is made possible by the ANT+ app.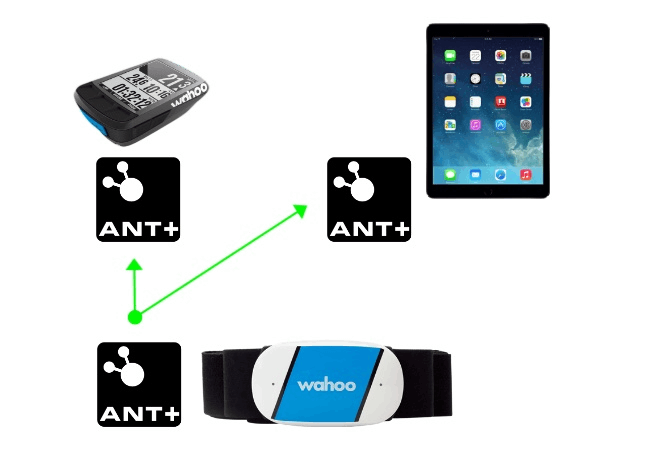 I can use my mobile device for all ANT+-enabled devices through the app. Through the ANT+ app, information from the connected devices can be transferred successfully even in different apps on the mobile device.
ANT Wireless is a division of Garmin Canada Inc., which developed the service in the early 2000s. It was initially introduced as one of the first ultra low power wireless standards with an interoperability function across multiple or non-compatible devices.
This service eventually became available as a mobile app, allowing me to connect to devices that monitor the following: heart rate, bike speed, bike power, distance, and more.
Installing the ANT+ App
In May 2013, the team launched the mobile app. The ANT+ app, sometimes called ANT+ Plugins Service, is only available to download on the Google Play Store.
The app is designed exclusively for Android devices, and is available for free. It is already a popular app among active individuals and fitness enthusiasts because it focuses on sports equipment. As proof of its popularity, ANT+ records over 1 billion downloads.
ANT+ is a well-trusted app because of the excellent user reviews it receives and the consistently high ratings. It does not have any specific requirement regarding the Android operating system as it generally works among them.
Learning How ANT+ Service Work
When I first learned about ANT+, it was not easy to understand because I thought it would be the same as Bluetooth that I can turn on/off at will. Although, ANT+ serves the same function as Bluetooth, a wireless connectivity service.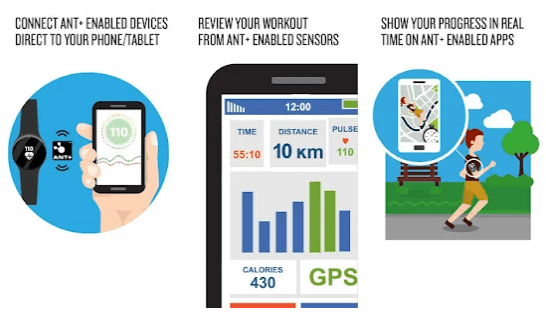 At a glance, ANT+ allows me to connect or mix and match brands and products to work together. This is useful as most sports devices require specific other products or devices to enjoy their features and services.
ANT+ acts like the bridge between two non-compatible devices, wherein, in my case, it is usually my mobile device and sports devices. Moreover, the ANT+ service is not the same as Bluetooth, which is limited by distance.
To maintain a Bluetooth connection, the two devices must be close. However, ANT+-enabled devices can work even miles apart. Aside from mobile devices, ANT+ can also be used to enable other devices like smartwatches, tablets, or even computers.
Learning About ANT+'s Open Interoperability
To explain how ANT+ works more technically, the service is called "open interoperability." It means that ANT+ serves a set of mutually agreed-upon definitions of the information sent over ANT-enabled devices.
The developers call these definitions "device profiles" with a specific use case. For example, a heart monitor is needed to monitor a person's heart rate. Thus, a heart rate monitor can send the collected and real-time data to the ANT+ device profile.
With ANT+ service, any enabled device can work as a heart rate monitor or heart rate monitor receiver that can operate interchangeably, making the service interoperable.
Using the ANT+ Plugin App
Working as a typical plugin application, ANT+ does not have anything to show whenever I want to launch it as an app. Installing ANT+ already entails that my mobile device has enabled its ANT+ wireless connectivity.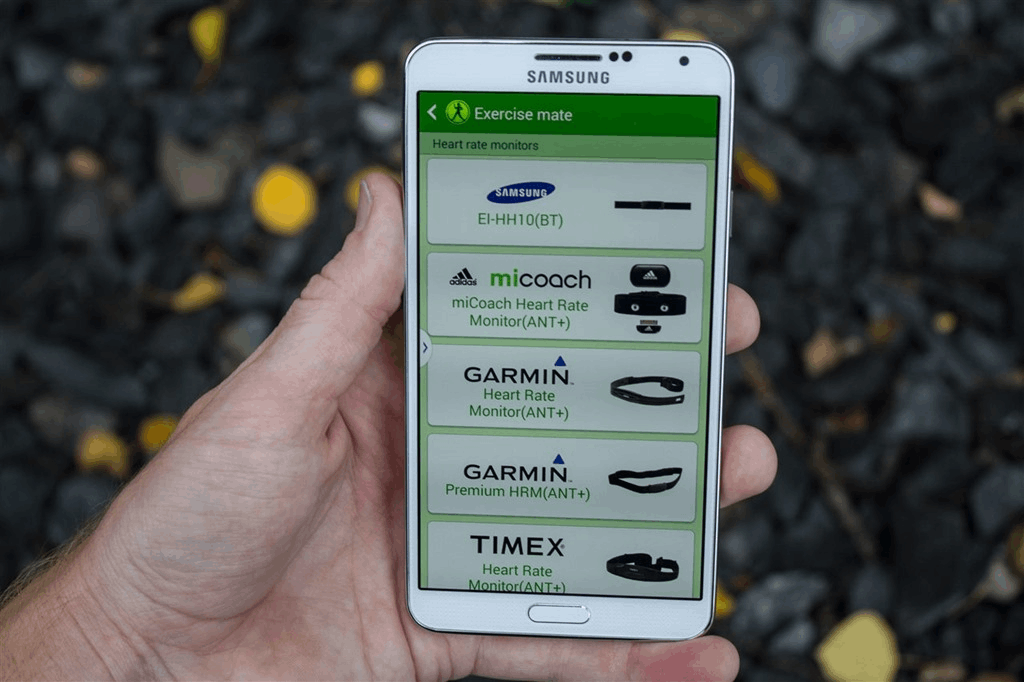 There is no way that I can further customize the experience because it has only one job—to be the bridge to connect two seemingly non-compatible devices. Once I installed the ANT+ app, my mobile device was officially called an ANT+-enabled device.
Thus, I can now install applications for my sports devices or fitness equipment because of the ANT+ plugin service. Aside from installing ANT+-enabled apps, I can now connect directly to other ANT+-enabled devices like a smartwatch, pedometer, etc.
To check if the ANT+ app was successfully installed, I searched for the ANT+-enabled apps on Google Play Store and saw if I could now install them.
Checking the Permission Requests of the App
Another interesting feature of the ANT+ app is that it does not ask me any permission requests to access different features and functions of my phone. Unlike any other app, ANT+ works immediately upon downloading without permission requests.
The app does not necessarily use any other apps, features, or functions of my phone to work because it is immediately enabled once installed.
Checking the Devices to Monitor with ANT+ Enabled Apps
Upon installing the plugin service app on my phone, I can now utilize all the ANT-enabled apps to monitor the following: heart rate, bike speed and cadence, bike power, stride-based speed, distance monitor, and other fitness equipment.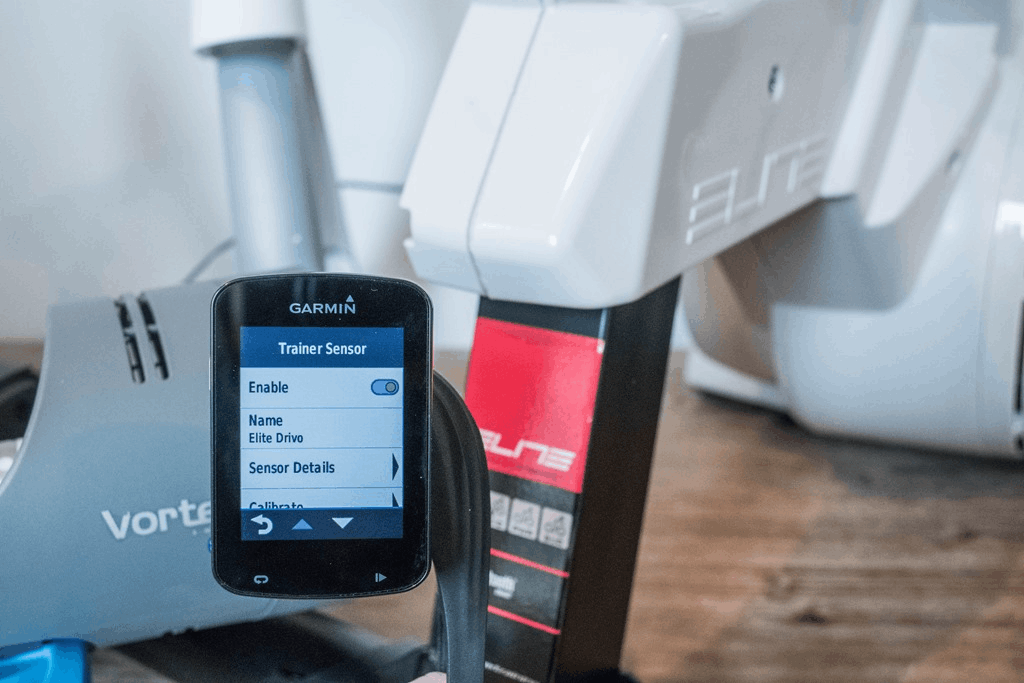 First, I can get live heart rate data from any heart rate straps or any wearables produced by popular manufacturers that I have that are usually ANT+ capable. I can also check my bike speed, distance, and cadence data through the apps.
In addition, it is also possible to capture data from ANT+ cycling power meters to see my bike power. One common cycling power meter is the Garmin Vector, which I commonly use. It is also supported to capture speed and distance data from running foot pods or pedometers.
There are other compatible apps and devices that I can utilize because of the ANT+ service as there is a lot of ANT+ enabled fitness equipment and bicycle trainers in the market. Lastly, I can utilize popular training and workout apps.
Discovering ANT+'s Device Compatibility
I also learned that Android devices natively support ANT+, which allows the service to run in the background. The team offers a list of devices that natively support the service found on its official website.
If the Android model or device does not natively support ANT+, it is advisable to use the ANT+ Android Emulator Bridge tool to allow users to run ANT+ capable apps. Windows PCs use an ANT+ USB Stick that is also possible to be used on mobile devices if supported.
In addition, the ANT+ service on Android supports private network keys wherein the Android API ANTSetNeworkKey command is supported in the Android ANT SDK. However, a 128-bit network key is needed to use this service.
Exploring the ANT+'s Compatible Devices Directory
I was amazed that the ANT+ team listed all the ANT+ capable devices on its official website. This directory can help me decide on buying sports equipment that I can instantly use because of its ANT+ capability.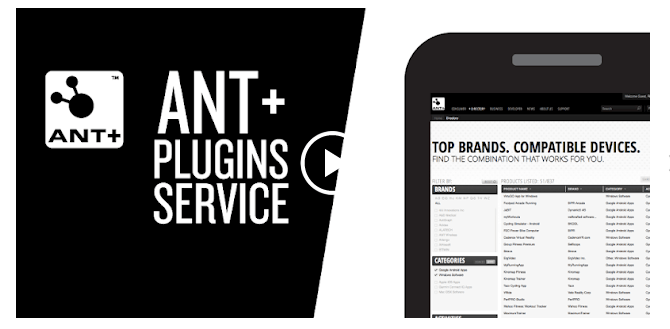 The directory has over 900 specific devices with complete details such as their model name, brand, category, etc. Thus, it has become easier for me to choose a product to buy because the team itself has provided the list.
Aside from the brand name, product name, and category, the directory also provides images of the products so I can see how they look, making them easier to look for when I decide to buy eventually.
The ANT+ website for directory allows me to search for specific products if I already have something in mind through the search feature. The directory will confirm if the product that I have my eyes on is ANT+ capable.
Knowing More About the Directory
As I mentioned, I can find the product name, brand, category, and activities in the directory. For example, the Descent G1 by Garmin is a watch or wrist display that can be used for cycling, gym or indoor fitness, and health monitoring.
It is possible to sort the directory according to category and activities. Recently, I wanted to look for heart rate sensors, so I just filtered the category option in the director to check all the heart rate sensors that are ANT+ capable.
In addition, the directory can be sorted alphabetically if I just want to explore generally on the list and if I do not have anything specific in mind.
Learning the ANT+ App's Security Features
Given that the app's services are not common, it is expected that users will have questions and clarifications, especially regarding security and safety. The app wants to clarify that it is not spyware or something illegal from the get-go.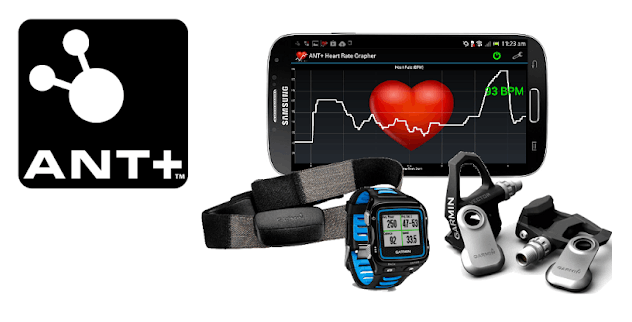 The team often asks whether the app is legit and not spyware, wherein they clarified that the service is standard software. It is even included or supported by the manufacturer of Android devices.
It promised that it would not cause any system malfunctions or pop-up ads to appear to ensure the safety and performance of the mobile device. In addition, the app wants to be clear that it is not bloatware as it does not consume large space in the file storage.
Getting Answers on FAQs About ANT+
There are many things to know more about the ANT+ app and its services. Check the app's official website, where you can find the list of Frequently Asked Questions.
The team provided categories about the ANT+ FAQs like basic troubleshooting, network keys, USB drivers, etc.
Conclusion
The ANT+ app is a plugin service that makes my mobile device be ANT+ enabled. By making my mobile device ANT+ enabled, I can now access my sports equipment that was not originally compatible with my phone.
This app is extremely useful when I cannot access my sport device's official app as well.