I've found a way to get a lot of my favorite TV series and movies all in one app. The Apple TV app allows me to watch excellent Apple Original series and films. I can also buy or rent new and popular movies via the same app.
I can really recommend this app to everyone. Since I've subscribed I'm enjoying award-winning series, compelling dramas, groundbreaking documentaries, and more.
Read on and I'll share some of my new TV experiences with Apple TV.
About Apple TV
Easy to Navigate
Downloading the App for Supported Devices
Using the Watch Now Screen
Originals, Library, and Search Tabs
Cost and Payment for Apple TV App and Channels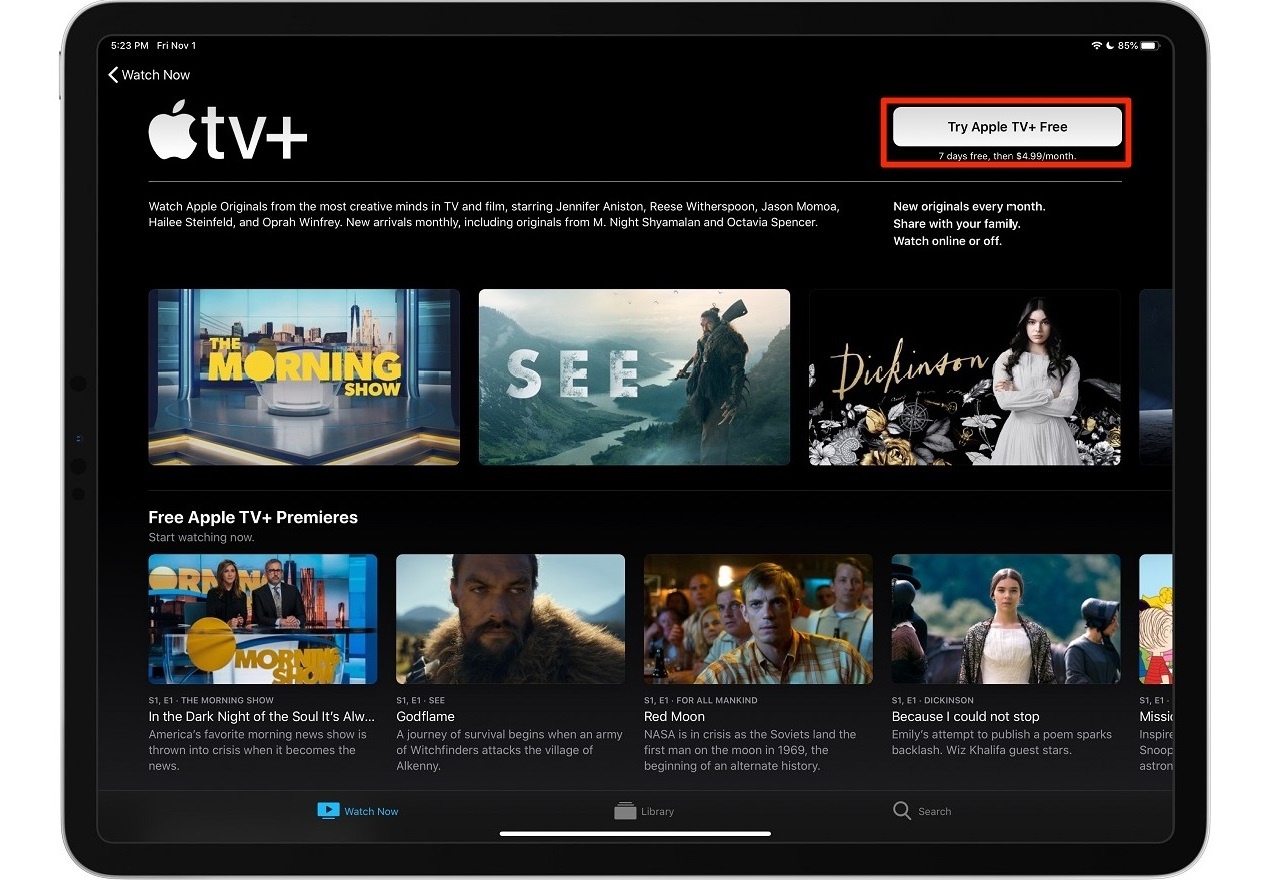 About Apple TV
I thought that the Apple TV app was only a way to access the Apple TV+ streaming service, but I've experienced that it offers much more.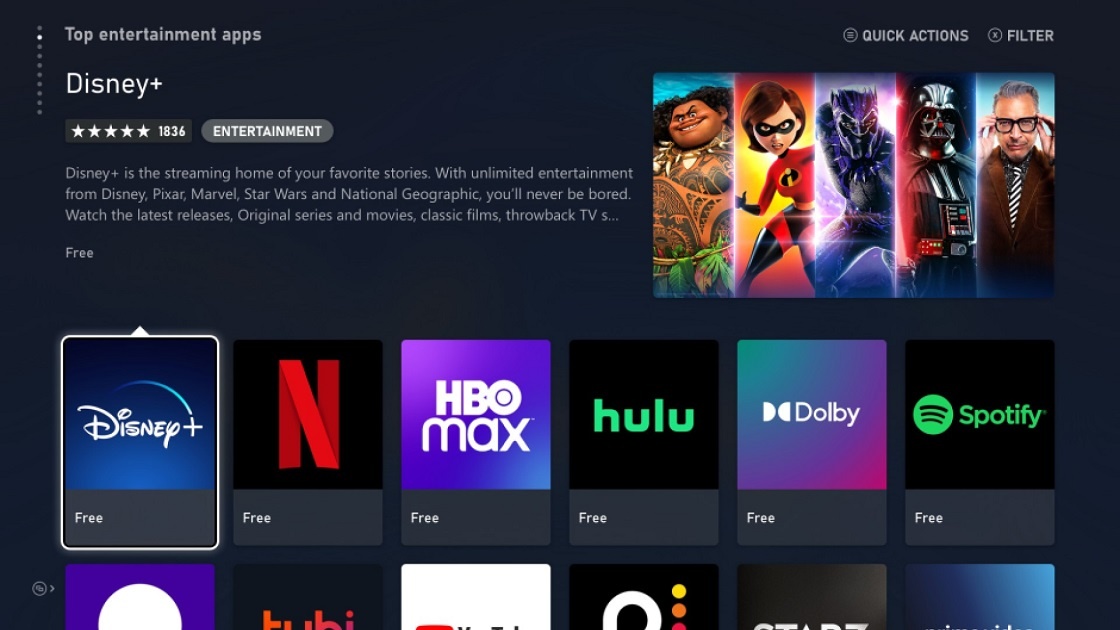 It is designed to be used as my central hub for movie and TV show content.
With this app, I'm able to see show content from iTunes, my library in the app, streaming services I'm connected to, subscription channels, and Apple TV+.
I find it very convenient to use only one app and have access to other supporting services as well.
Basics Available on the Apple TV App
Currently, I watch new, exclusive Apple Originals every month. These include shows like Greyhound, Ted Lasso, The Morning Show, Defending Jacob, Central Park, For All Mankind, Ghostwriter, and many more.
When I want to buy or rent newly released movies, I can explore the Apple catalog with more than 100,000 movies and shows. The catalog offers me a large selection of 4K HDR titles.
Via the Apple TV app, I have access to channels that include Paramount+, Showtime, Starz, Epix, and more. Our family has listed our favorite programs and the channels they are on and we are subscribed to the ones we frequently view.
Easy to Navigate
The Apple TV app makes it possible for me to subscribe only to the channels I want to. This makes the Apple TV app option a financially viable option for me. What I appreciate about Apple is that all the channels play on the Apple TV app ad-free.
I can view online and offline and don't need any additional apps, accounts, or passwords. A feature of the app is that the "Watch Now" option includes "Up Next," which is created from my personal watch list.
I've included my family's favorites in this list. This makes it easy and quick to find and watch our favorites.
Its syncing capabilities are excellent too. If I have to leave my program while I'm watching it, it will resume where I've left off, across all my devices.
Services Supported on the Apple TV App
In the U.S. the Apple TV app service works with Hulu, CBS All Access, Showtime, HBO Now, plus some smaller services.
In the UK the service is supported by BBC iPlayer, ITV Hub, Channel 4, My5, Amazon Prime Video, Disney+, Hopster, MUBI, Curiositystream, Classix, Shudder, and Sundance.
Downloading the App for Supported Devices
You can find and download Apple TV from the Apple App Store. The latest version of iOS is required to run the app, though this does vary depending on the type of device you wish to use the app on.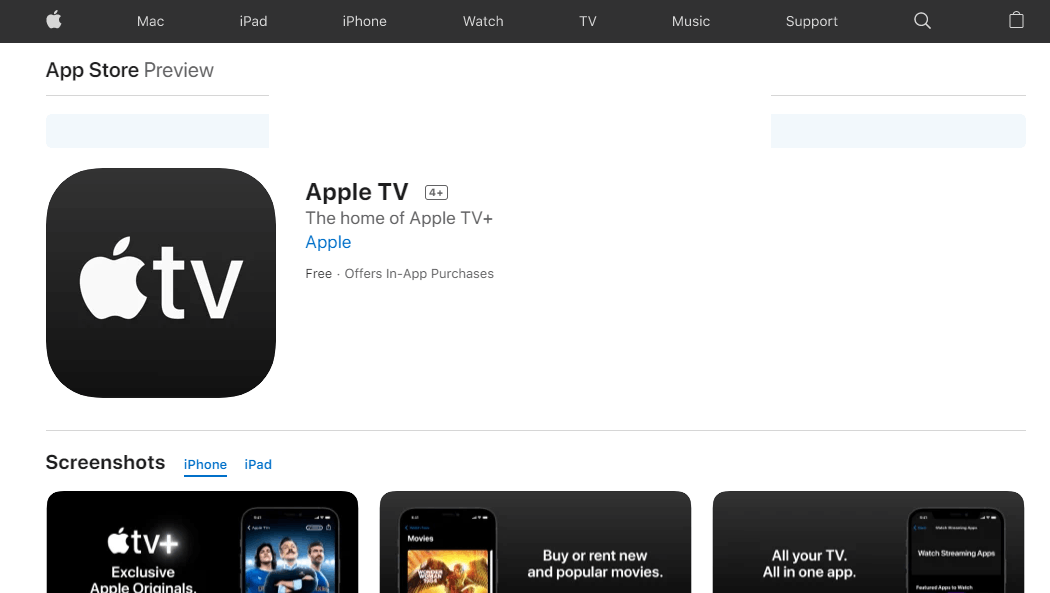 There are quite a few devices to consider. The Apple TV app has come on the Mac with macOS Catalina and an updated Mac computer has the Apple TV app. Apple TV's 4th generation or newer models also accommodates the app.
Roku devices also support the app. Amazon offers the app on their Fire TV devices. Late-model Samsung and LG TVs offer the Apple TV app. It is also accommodated by Google TV.
Using the App on Multiple Devices
With the Apple TV app appearing on a range of devices, there are some differences in how the app works on every device. But I experience the way it works on my iOS device as quite easy. The app offers what Apple calls their "Single sign-on" procedure.
When I've launched the app for the first time I'm asked to sign in to my streaming app provider, and then, due to the single sign-up, I can access all supported apps. When I do this, my viewing data is shared with Apple.
I can scroll down on the app's home screen and then find tabs for the following screens: "Watch Now," "Movies," "TV Shows," "Sports" (in the U.S. only), "Kids," "Originals," "Library," and "Search."
Using the Watch Now Screen
The "Watch Now" screen lets me access all the TV shows and movies I'm currently watching on the app.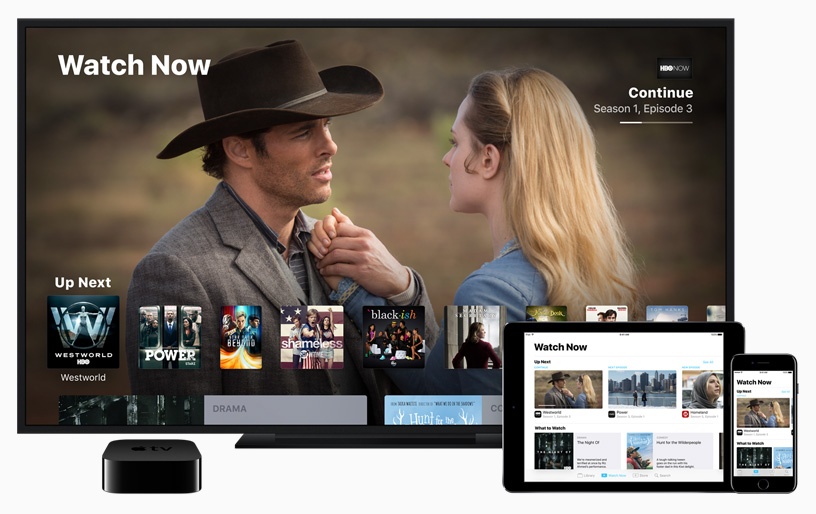 This allows me to pick up where I've left off. When I've finished an episode, the next available one appears on the "Watch Now" screen.
The "Watch Now" feature also suggests different things to watch.
When I browse through different categories the recommendations are a mix of the type of shows I've viewed already.
Using the Movies, TV Shows, Sports, and Kids Tabs
The Apple TV app breaks the categories down and this makes it easy for me to find the movie, TV show, or sports activity I want to view. It is very convenient and easy to search within these categories.
The kids' section highlights child-friendly content on all the services I have available. Unfortunately, this is one of the weaker points of the app, as it doesn't lock a device into the kids' section.
Originals, Library, and Search Tabs
With the "Originals" tab of the app, I find the Apple TV+ service and all the shows and movies offered on it. It shows me the latest releases and allows me to see drama series, non-fiction series, comedy series, family funnies, and feature films.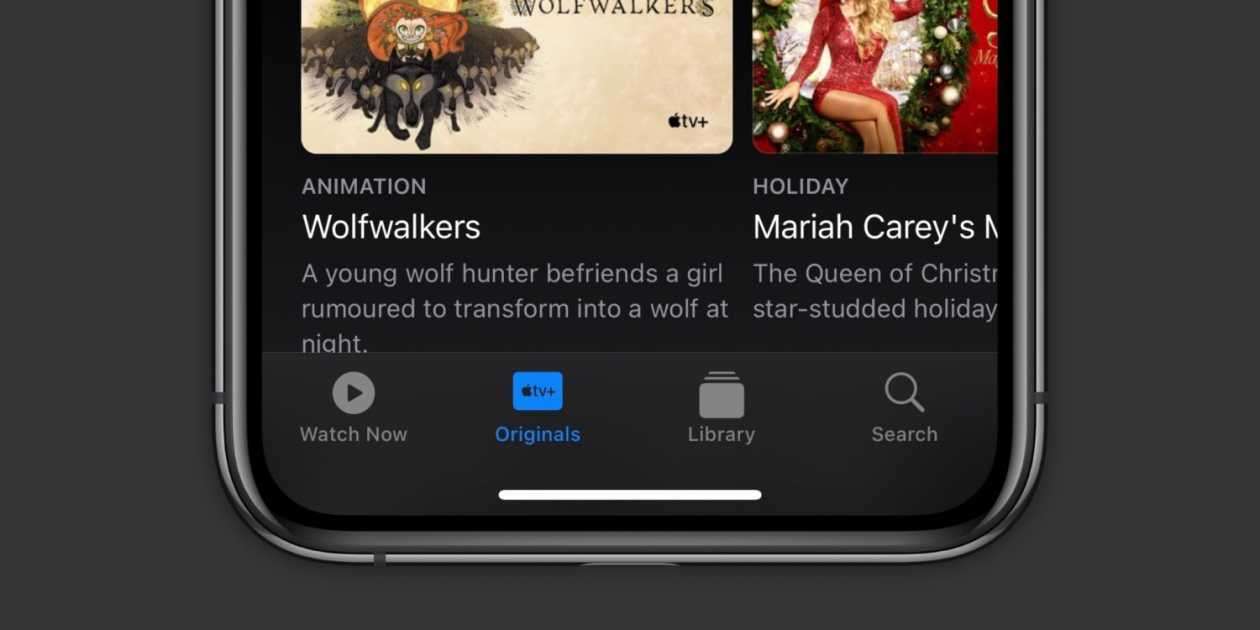 On the Apple TV app's screen, I find a tab called "Library." When I tap the tab I get a screen where I can search and find all the movies and TV shows I've purchased or rented.
I can browse movies or TV shows, by recently purchased, or by genre. When I'm ready to watch something, I tap on "Library" and select the "Play" button. I can also download a TV show or movie for offline viewing.
When I'm looking for a TV- show or movie but don't know where it is available, I type the name into "Search" and the app will find it for me.
Layout Across Devices
When I've inquired how the app can work on TVs and other devices, I've been told that the app has been designed to work in a virtually identical way to how the TV app works on an Apple device.
The functionality and layout are the same with the only big difference being how the app handles content from other parties outside of Apple. This means that only content that is available from Apple or the Apple Channels is available in the app.
Cost and Payment for Apple TV App and Channels
At $4.99 a month, with a seven-day free trial for the basic service, Apple TV Plus is the lowest-priced premium, ad-free streaming service I could find. I've opted for the annual subscription of $49.99.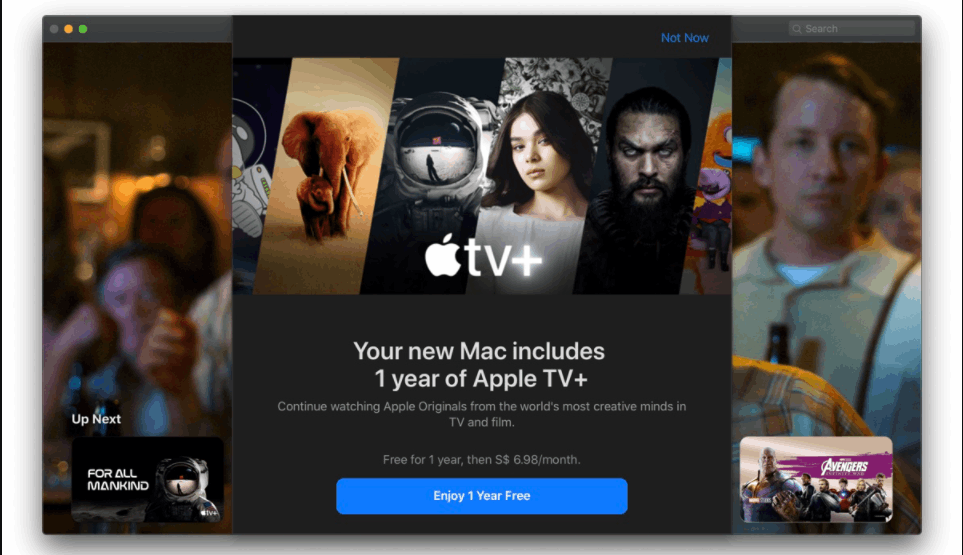 The payment for the Apple TV channels I've subscribed to is charged to my Apple ID account at purchase. My subscription renews automatically and it will always be renewed until I end it at least 24 hours before the end of a billing period.
You can also have simultaneous streams but these are limited on a per subscription basis.
I manage my subscriptions in the account settings in the Apple TV app.
Covid-19 Pandemic Effects
In March 2020, Apple suspended all active filming on Apple TV+ shows due to pandemic restrictions. All production on the series was postponed for an undetermined time.
I appreciate it that to compensate for the absence of new shows, Apple decided mid-2020 to license large swaths of existing, older content for the Apple TV+ service. These older shows are keeping me engaged and I am viewing content I've missed in the past.
In addition, the service acquired feature films like Greyhound starring Tom Hanks, and Emancipation, a slavery-based action-thriller starring Will Smith.
Conclusion
I find the Apple TV app very good and easy to work with. The convenience it offers in managing all my TV viewing in one place is one of the reasons I've subscribed to it. The annual basic fee is very affordable and I only pay extra for channels and options I choose.
I can recommend this app to everyone who wants to easily and conveniently manage their TV viewing, content rentals, and discover new movies and shows!