Images can be turned into sketches in a variety of ways. Automated programs and software in mobile apps can trace lines and digitize colors in your pictures. Meanwhile, others use artificial intelligence to improve the quality of your images while turning them into sketches.
Moreover, photo editing apps allow you to choose the best art style for your photo. Check out some of the best apps to turn your photos into drawings or sketches.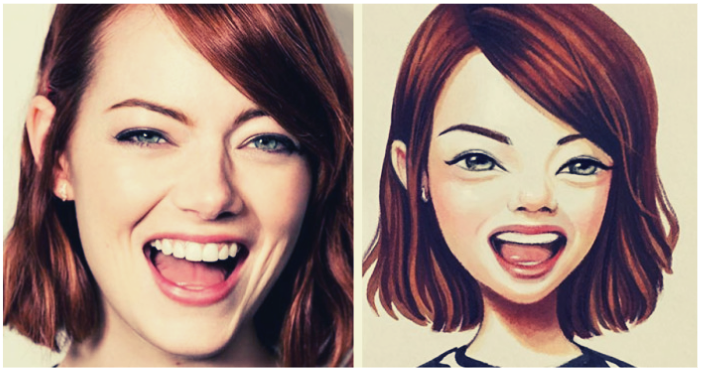 Artomaton
Artomaton describes itself as an AI artist. Its AI paints and draws artwork using various painting materials based on photos and videos. Additionally, you can see the oil paint and paper's distinct textures.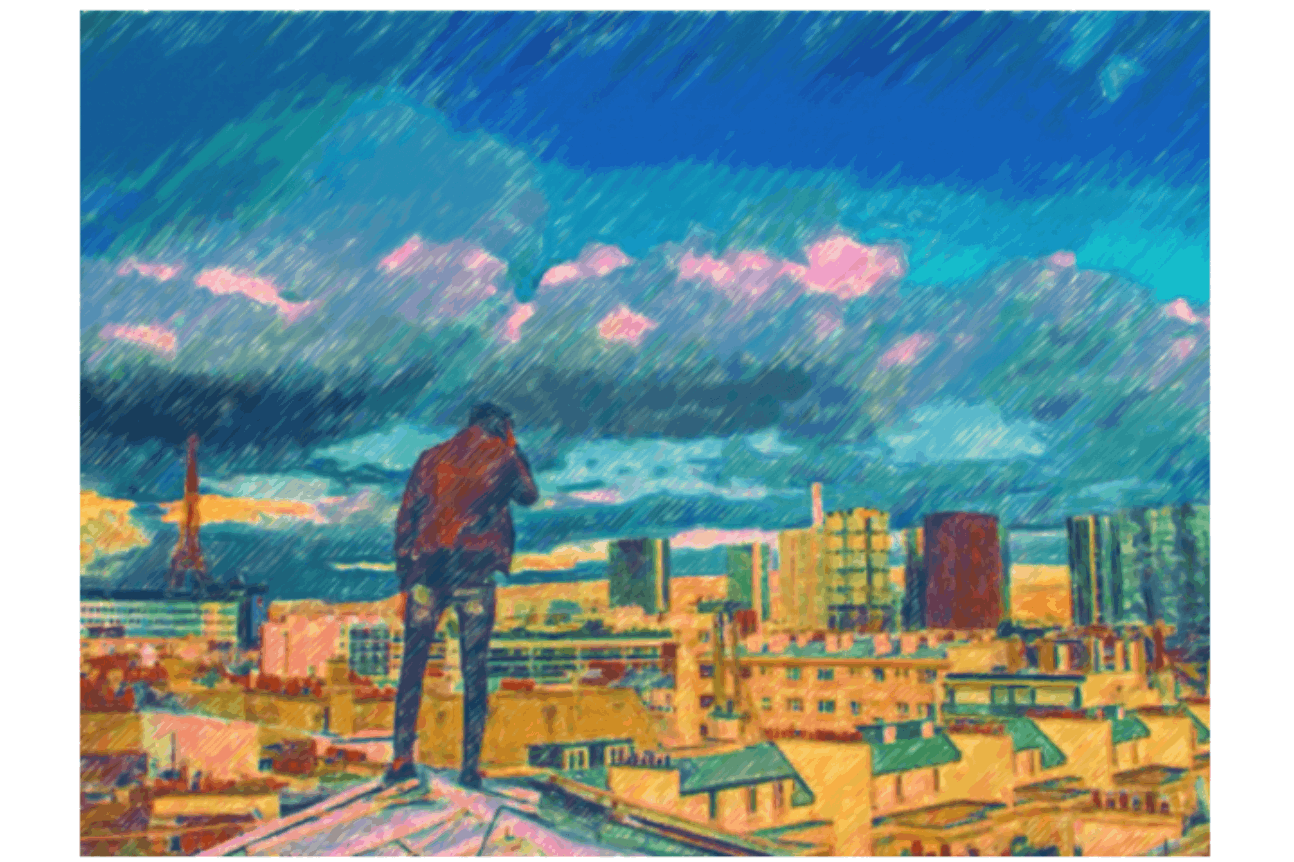 There is a maximum of 4096 pixels when it comes to picture size in Artomaton's drawing resolution options. It's ideal for printing and social media sharing, maintaining a high-quality resolution. After applying the filter, you can adjust your image by density, line thickness, and stroke. As a bonus, it can also be used to create photo vignettes.
The Artomaton app is exclusive on the Apple App Store. Although the app is free to download, Artomaton offers several in-app purchase items.
Brushstroke
Using a single touch, you can transform your photos and snapshots into beautiful paintings on the Brushstroke app. You can edit, sign, and share your work on Instagram, Twitter, and Facebook.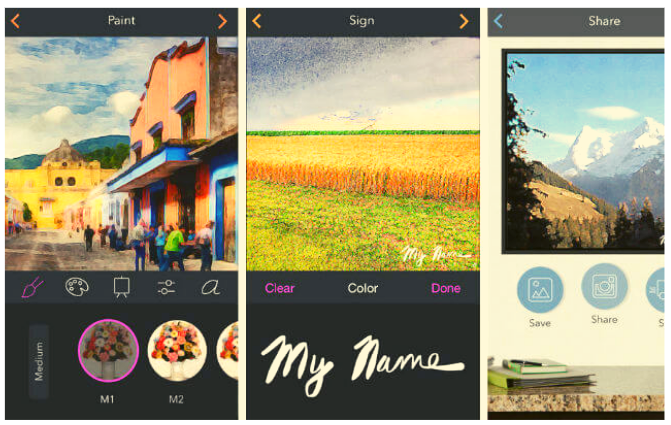 With the help of CanvasPop, the Brushstroke app offers the highest-quality canvas prints on the market. Pick a frame and a size, and your artwork will be delivered and hung on your wall in no time.
The Brushstroke app encourages users to experiment with different color palettes to get the right look by choosing from various canvases and surfaces. It is also possible to sign your painting on Brushstroke to personalize it. The Brushstroke app is only available on the Apple App Store.
Also read: Bazaart App – Learn How to Edit & Design Photos
Clip2Comic
Clip2Comic is a high-resolution picture editing app that turns photos into funny cartoons, caricatures, and sketches on your iPhone or iPad. It is possible to transform as many pictures and videos into cartoons, posters, and sketch art as you want. Then, export them to a high-quality photo and video (up to 1080 pixels).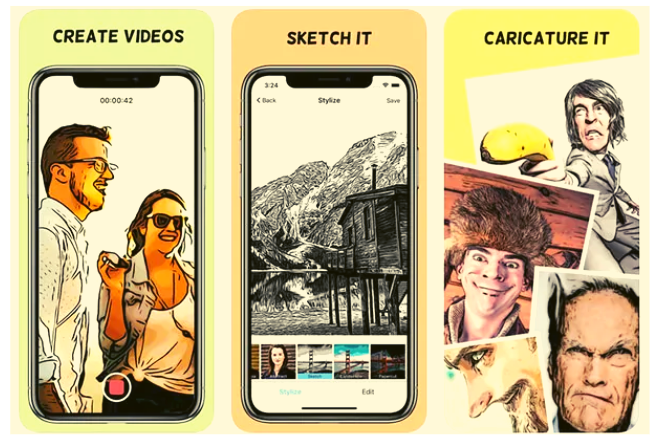 The Clip2Comic app premium perks give you new editing tools. With a finger or Apple Pencil, you can make strokes smaller or thicker, remove unwanted outlines, or remove original colors from the "cartoonized" photos. This lets you retouch portraits or create coloring pages. Make your photos stand out by adding color filters or poster styles with the app.
You only need to elect a photo or video from your gallery or catch a special moment directly as a cartoon by using the cartoon camera with a live preview. The Clip2Comic app is exclusive to iOS devices, so it is only available on the Apple App Store. You may get premium subscription plans of Clip2Comic for $1.99 monthly, 14.49 annually, or $40.99 for a lifetime.
iColorama S
If you want to turn your images into stunning works of art, iColorama S is a great mobile app. More than 300 effects are available, so listing them all would take a long time. Various effects can be achieved, from simple image modifications to complex transformations on the app.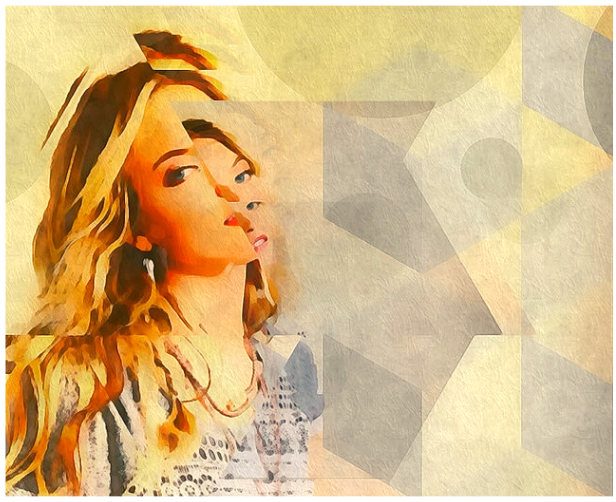 There are a variety of brushes to choose from, and you can even import and use your own Photoshop brushes. With the iColorama S, you do not have to reduce the resolution of your images.
The iColorama S app is available only on the Apple App Store for a one-time purchase of $2.99.
Painnt
Painnt promises to transform your photos into works of art. A wide variety of HD filters and AI-powered art enhancements can be applied to your photos. Make your photos look like real paintings, with various beautiful color palettes and sharp brush strokes, using the Painnt app.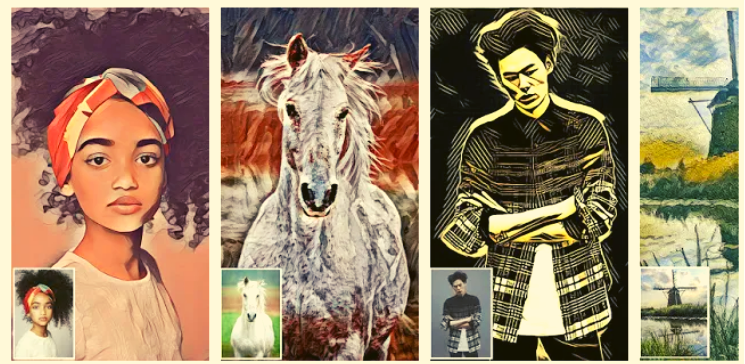 There are 1,000+ filters, ranging from classic comic books to abstract images, on Painnt. This picture-editing app offers filters so that you can create stunning landscapes and portraits, wherein the pencil drawing look is the most popular, with over 90 sketch styles.
Render high-resolution realistic paintings and preview and fine-tune settings for unique results. Save or share your image with friends and family via email or social networks when you're ready to reveal your masterpiece to the world. The Painnt app is free on the Google Play Store and Apple App Store.
Also read: Instasize App – A Great Photo Editor
Photolab
Take your images to the next level with over 640 gorgeous frames, effects, filters, and montages. Photo Lab is a simple, fast, and enjoyable photo editor. Just choose a filter, frame, or montage, select the image you want to process, and you're done.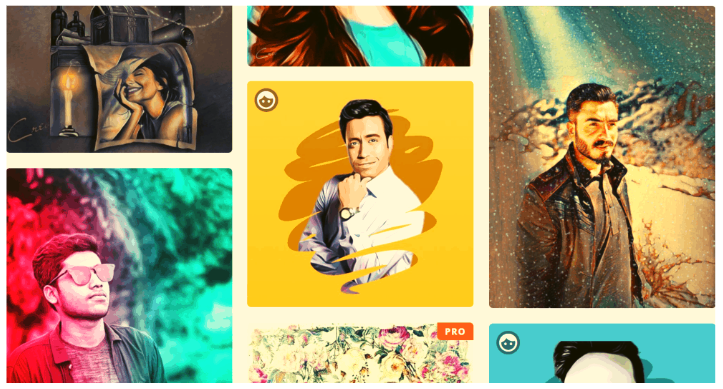 The Photolab app is available on the Google Play Store and the Apple App Store. You can enjoy the premium perks for $4.99 per month. The Photolab premium version offers the following tools for post-processing your photos.
Styled photo effects to give your photos the appearance of old greeting cards or retro film
Artistic filters to convert your images into beautiful sketches or paintings
Ability to have a lion, cat, or koala's face placed on a portrait to make your shot look like it's in a magical setting
Photoleap
Editing layers in photos has never been easier than with Photoleap by Lightricks (formerly Photofox). There are so many creative options in this app that even if you're not an artist, you'll be amazed at how much you can do with it.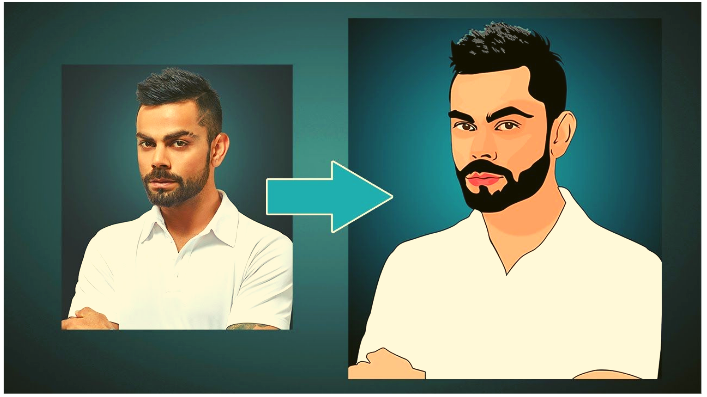 In addition to photo filters and effects, you can use Photoleap's photo editor to add layers, blending modes, brushes, fonts, and tonal adjustments. It has powerful features, such as merging images of different light and shadows into one. Thanks to blemishing removal, your selfies will look better, and your skin will feel and look softer.
The Photoleap app is available on the Google Play Store and the Apple App Store. For unlimited access to Photoleap's features, you can pay $6.99.
PhotoMania
PhotoMania is an easy-to-use, powerful, and entertaining photo-editing tool with over 400 great photo filters and effects. This app automates the enhancement of portrait photos by quickly turning them into beautiful paintings, funny cartoons, and art frames in the form of artistic sketches.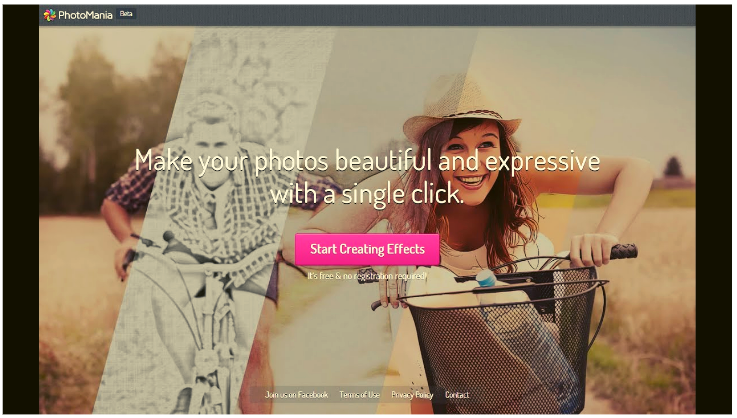 Transform your photos into works of art using textures and vignette filters available in the PhotoMania app. You can even use the app to adjust your exposure settings in your camera for better-quality photos.
Interestingly, PhotoMania has an online card maker where you can send beautiful holiday or birthday e-cards to your loved ones. The PhotoMania app is available on the Google Play Store and the Apple App Store. You may also enjoy the premium features of PhotoMania for $1.99 per month.
Also read: B612 – See How To Download This Photo App
Prisma
Prisma is a photo editing app that allows you to apply artistic effects to your photos. Make your photo look like it was painted by Picasso, Munch, or even Salvador Dali, using Prisma's art filters. Prisma's art filter library contains more than 500 filters and effects for images.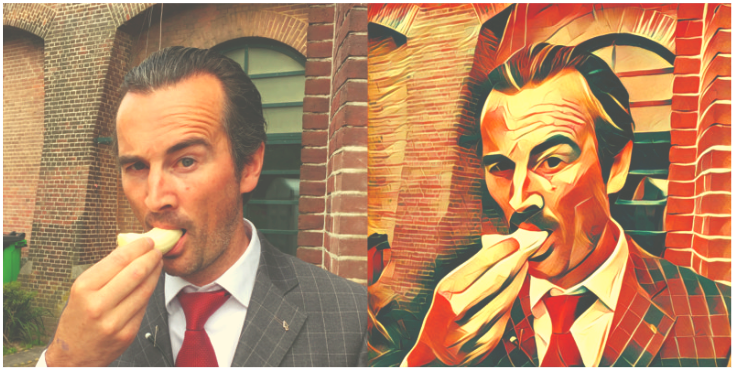 This photo editing app has various artistic styles, including blurs and embroidery. Use the other tools to improve the photos after applying art filters, such as exposure, sharpness, contrast, brightness, etc.
Prisma is best for retouching, blurring, and applying skin-editing filters to your photos. Prisma is free on the Google Play Store and the Apple App Store. However, the Prisma app's premium subscription costs $7.99 per month.
Toonme
ToonMe uses artificial intelligence to redraw your portrait in a cartoon or vector style automatically. It used to take days to create something that could only be ordered from a professional artist, but now you can do it yourself with a single tap.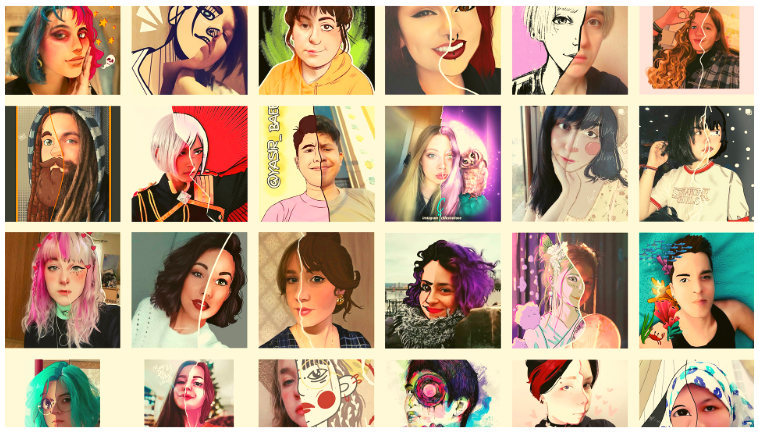 You can select from a wide range of styles and adjust them to get different effects on the Toonme app, wherein a hand-drawn design style is available. Moreover, the app allows you to create your perfect profile picture on social media. It is also possible to create Instagram stories on the Toonme app.
Sharing your work with other Toonme users is possible through the #toonme challenge. The Toonme app can be downloaded for free on the Google Play Store and the Apple App Store. You can also pay $4.99 a month for Toonme Pro to enjoy additional features and perks.
Also read: Keepsafe Photo Vault – See How To Download
Watercolor Effect
It's easy to turn any picture into a stunning piece of art! Transform a photograph into a work of art reminiscent of watercolor, oil, or digital art with the Watercolor Effect app. There is no artistic style that the Watercolor Effect app cannot use to create beautiful images.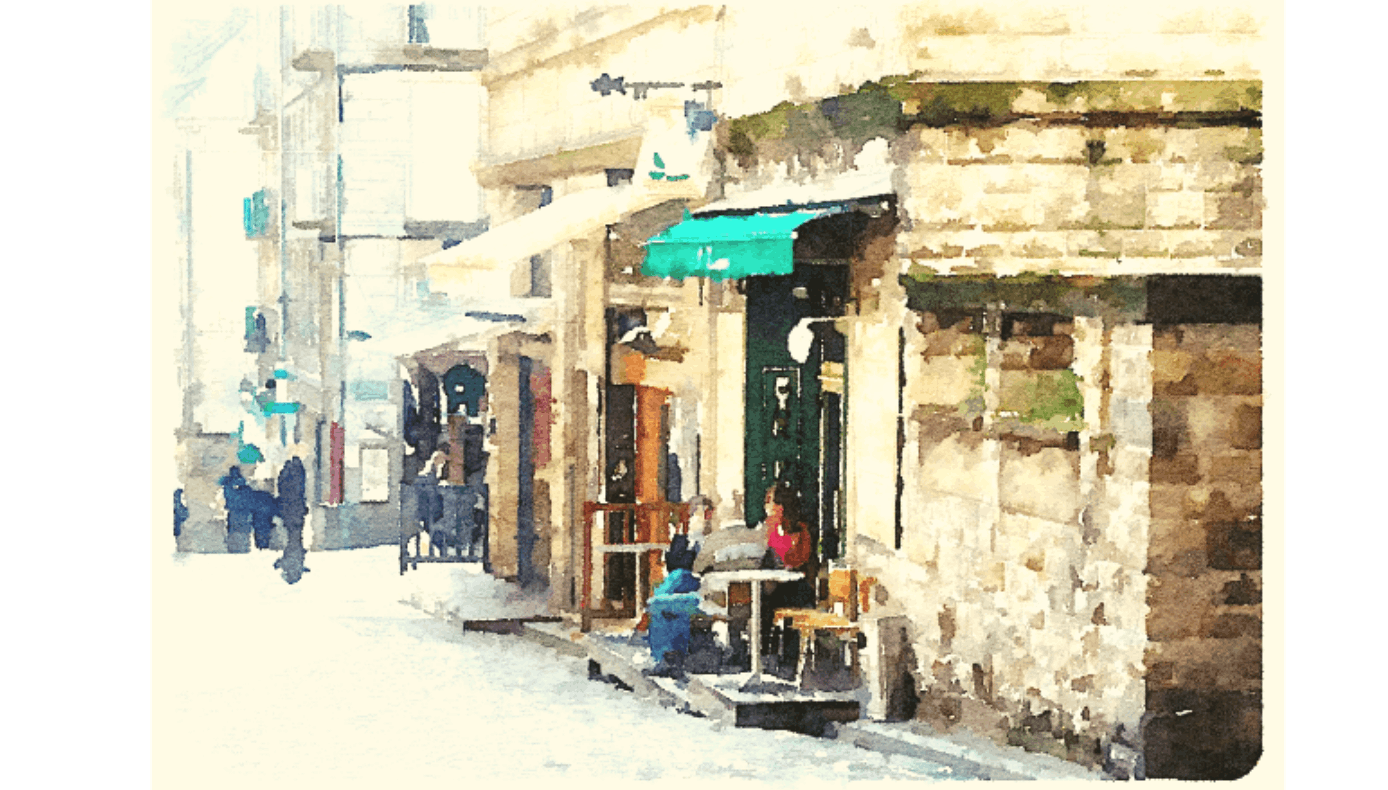 You do not have to be a master of the watercolor medium to create stunning images using Watercolor Effect. Watercolor Effect transforms your photos into works of art in just a few seconds. Just add or take a photo, choose a photo filter, and watch as Watercolor Effect transforms your picture into a work of art right in front of your eyes.
The Watercolor Effect app offers watercolor, oil painting, and modern and contemporary art style filters. You may customize your photo further by adding text and stickers. The Watercolor Effect is available on the Apple App Store. There is a weekly subscription plan on Watercolor Effect for $3.99.
Waterlogue
Using Waterlogue, you can transform your photos into amazing works of art. For the best possible results, Waterlogue uses a state-of-the-art image processing system. Choosing an artistic style is the first step in creating photo editing on Waterlogue.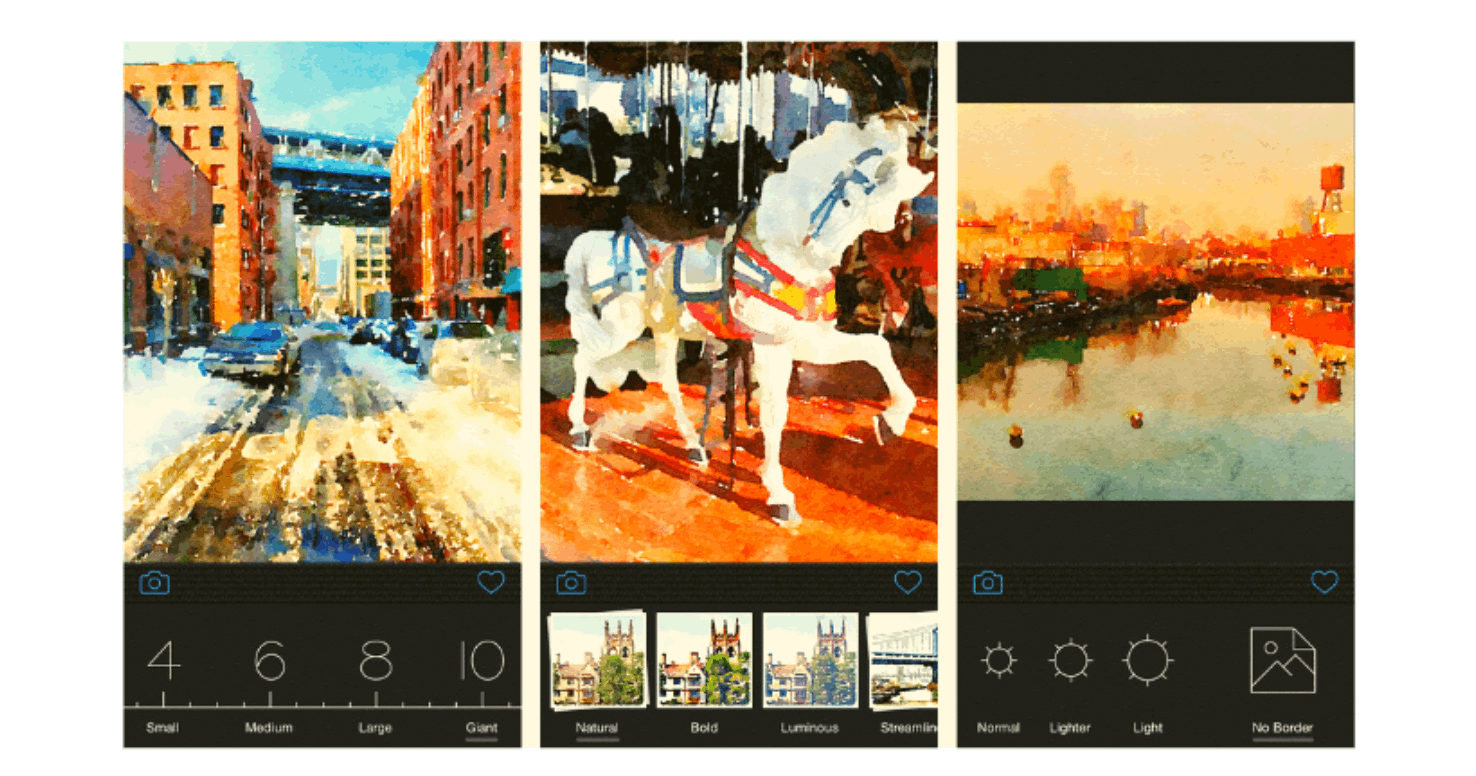 Select one of the 12 pre-set styles for your image from the drop-down menu to find the best filter for your portrait. The app also allows you to customize your image's wetness, outline, and color options. To determine which style would work best with your image, you can refer to the sample images provided by the app.
After rendering, you can save or export high-resolution images and share them with your friends and family on Instagram, Twitter, or other social media platforms. The Waterlogue app costs $3.99 and is only available on the Apple App Store.
Conclusion
Are you amazed at these photo editing apps that can turn your simple photos into sketches and works of art? Many of these apps offer various art styles to suit your preferences. Try them out today to see what you can create!