We all know that music can influence our minds, and can either relax or energize us. We also need at least seven or eight hours of sleep each night to live a healthy life, both physically and mentally. 
Scientists have proved that ambient sounds, like the sound of the rain, a flowing river, the wind blowing through trees, and so on, are relaxing. They help people tackle insomnia and sleep better. Thanks to technological advancements, we can take advantage of apps with relaxing songs for deep sleep.
Soothing songs exist, and they can help us sleep better, too. Meditation is also a great help. In this article, we'll show you the best apps with relaxing songs for deep sleep, so check them out below. 
Relax Melodies

Pzizz Sleep

Nature Sounds Relax and Sleep

aSleep

Sleep Sounds – Relax & Sleep, Relaxing Sounds

Sleepa: Relaxing sounds, Sleep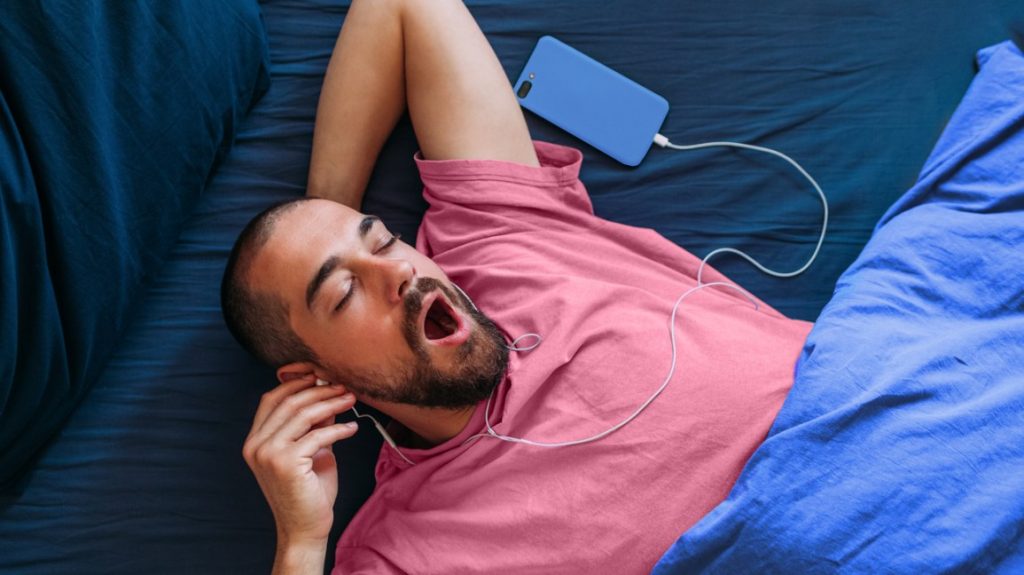 Relax Melodies
The Relax Melodies app comes with 64 high-quality ambient melodies. It also features binaural beats, an alarm system, and a timer. It boasts a vast pool of different sounds to help you fall asleep quickly and wake up refreshed.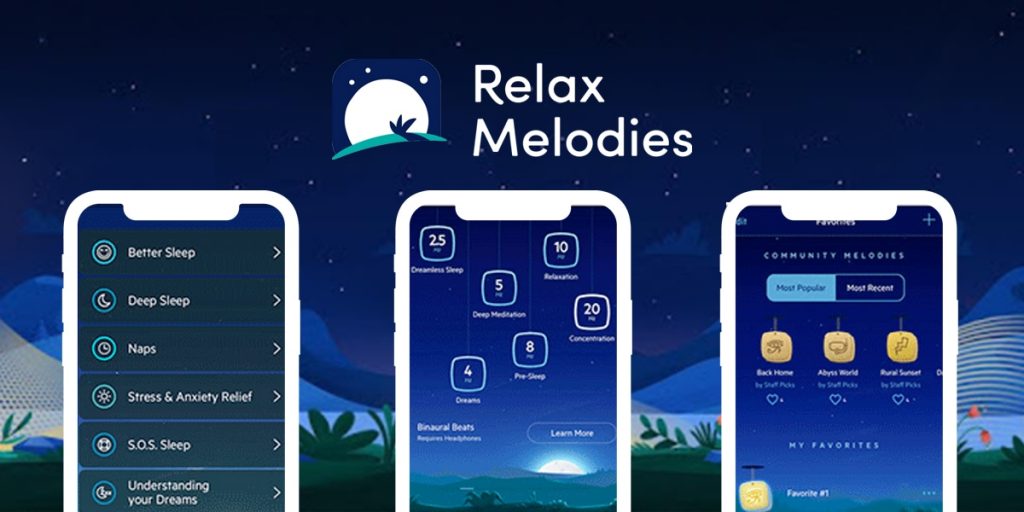 The variety of sounds and music in the app includes nature sounds, white noise, guided meditation, bedtime stories, brainwaves, body-mind exercises, and breathing techniques. You can combine the sounds based on your preferences to have the best sleep experience.
Relax Melodies assures its users that the content of the app is of high quality. The company partners with sleep experts to improve the contents' quality and help you overcome night-time anxiety, insomnia, and others. 
This app is one of the best ones that features relaxing songs for deep sleep. With a reliable database of sounds, songs, and so on, Relax Melodies is there to help you deal with insomnia and get a better night's sleep.
How to Download Relax Melodies
This app is available on the Google Play Store and the iOS App Store for free. Search for "Relax Melodies: Stress less, Sleep better" and click the Install button. In-app purchases are also available for extra content.
The app's ambient sounds can help regulate your sleep and deal with insomnia. Just give it a try and see if it will help you sleep better.
Pzizz Sleep
This is one of the best apps with relaxing songs for deep sleep. If you want to regulate your sleep, this application should be your first choice. It offers a lot of additional features to improve your sleep experience and get some much-needed rest.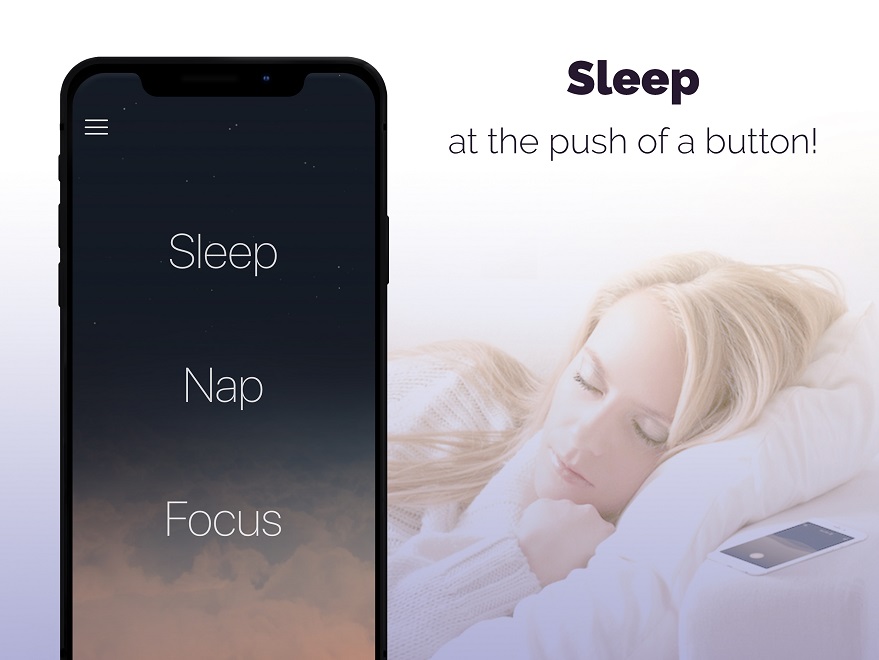 It features NLP (neuro-linguistic programming) techniques, sound effects, and binaural beats to tackle insomnia. This is what makes it one of the best so far to help you get better sleep at night. 
Pzizz has its "Sleep Module" feature focusing on beating your insomnia by falling asleep quickly, staying asleep, and waking up feeling refreshed. The app is user-friendly as you only need to press one button to start the session.
The app creates sessions for you that will never repeat. This will help with your sleep as it ensures that the brain will not get fatigued from hearing the same sound over time. 
How to Download Pzizz
The app is available on both Google Play Store and iOS App Store for free. However, in-app purchases are ranging from $4.99 to $10.99. 
A Pzizz Lite version is also available on iPhone and iPad devices. 
The application is among the top-rated ones, totaling 3.8 stars out of 5 on the Google Play Store.
Nature Sounds Relax and Sleep
Many experts scientifically proved that ambient sounds could heal insomnia. The sounds of a flowing river or birds' chirping are ideal solutions for deep sleep. Accordingly, it's not a surprise that relaxing songs for deep sleep adopted those elements.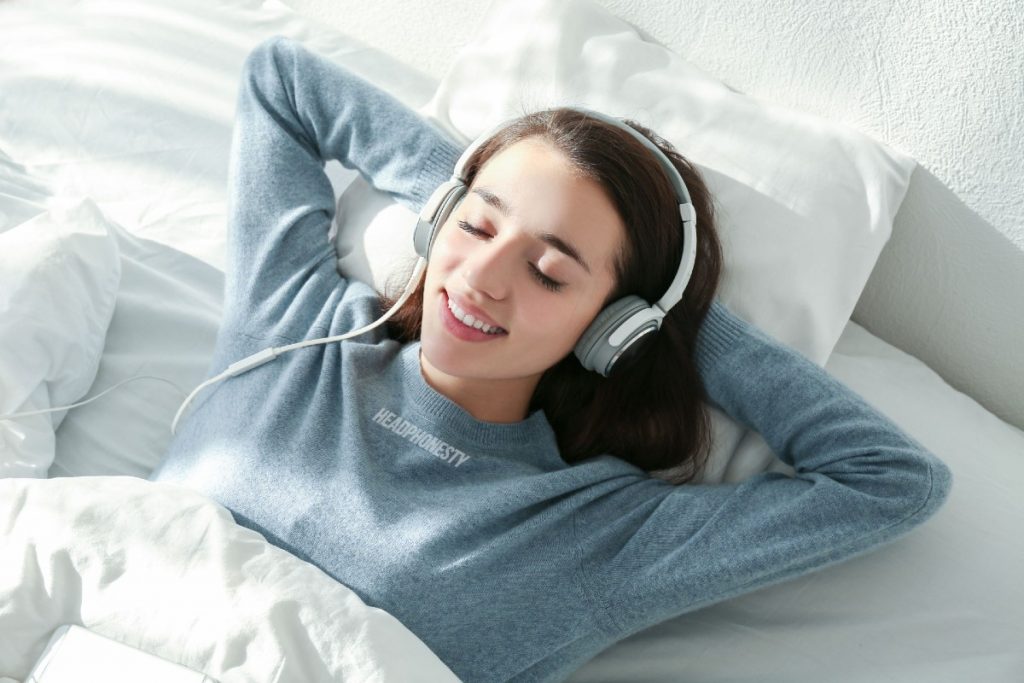 Nature Sounds Relax and Sleep comes with many sounds of nature. The app recommends each nature sound to a specific condition or feelings of its users. For example, to manage anger, it is advised to listen to the surf's roar, seawater flow, waves on a beach sounds, ocean, and rain sounds.
Another one is for stress management which you will achieve through sounds of the storm, lightning, thunder, rain sounds, and white noise lite. 
The other conditions are cardiac health, depression therapy, general well-being, headache therapy, high blood pressure, immune system support, insomnia therapy, and pain management.
How to Download Nature Sounds Relax and Sleep
The application is entirely free to download and use. However, it's only available for Android devices through Google Play Store. 
Nature Sounds Relax and Sleep comes with a very high rating on the Google Play Store.
There are also in-app purchases if you want more items to help you get that best sleep.
aSleep
The aSleep app comes up with a variety of sounds to help you sleep better. It has 65 high-quality stereo sounds, of which you can adjust the speed and volume depending on your needs.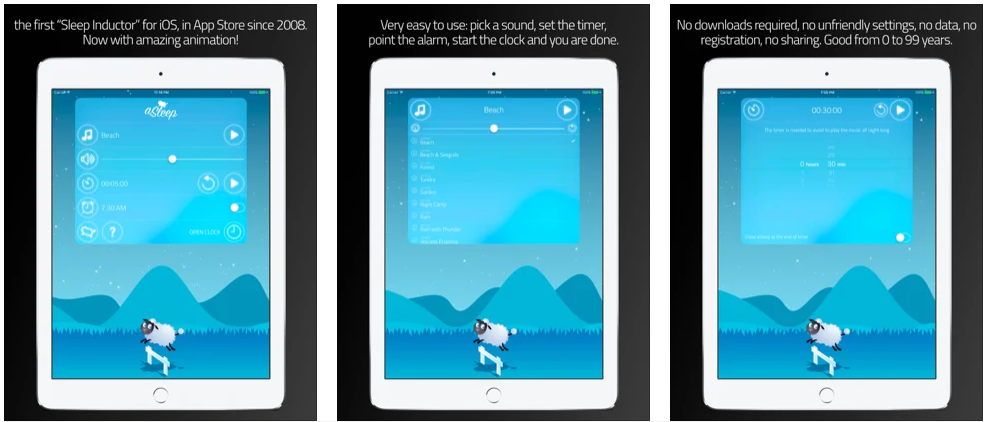 The app features a unique sound library that contains nature sounds, lullabies, instruments, and more. The usual nature sounds are included in this category, like a beach with seagulls, tundra, forest, garden, night camp, rain, rain with thunder, waterdrops, waterfall, and wind.
One of the exciting categories of the sounds in aSleep is called "Noise." It includes aliens, computers, synth fireflies, electro tune out, sharpens sounds, sine wave, white noise, keyboard typing, vinyl, and hypnosis.
Also, it comes with a particular category called "Life." This lets you play specific sounds like helicopters, showers, heartbeat, airplane cabin, bubbles, ferry fog horn, scuba breathing, and tennis.
How to Download aSleep
To get the app and its content, you must pay $0.99, but it also features in-app purchases for more items and contents. 
Users claim that the app is worth the money as it is effective and has unique content.
Sleep Sounds – Relax & Sleep, Relaxing Sounds
Sleep Sounds was only released at the end of 2020, but after a few months, it has garnered millions of downloads. Sleep Sounds – Relax & Sleep, Relaxing Sounds made waves as it is found to be very effective by people with trouble sleeping or insomniacs.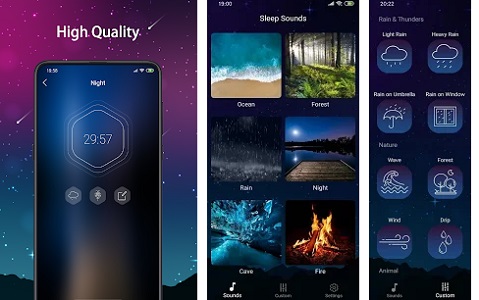 You can have deep sleep with its sleeping sounds, nature sounds, rain sounds, meditation sounds, and white noise, and many more. 
The sleeping sounds alone have 19 varieties which are the ocean, cafe, harmony, forest, rain, night, lake, cave, farm, fire, waterfall, underwater, desert, train journey, air travel, hope for better, and look within.
The app allows you to create your own mix of sounds that will match your preferences. You can also adjust the volume in the mix. Lastly, it has a sleep timer so it will automatically stop the sound which you can set when you are asleep. 
How to Download Sleep Sounds – Relax & Sleep, Relaxing Sounds
Sleep Sounds – Relax & Sleep, Relaxing Sounds is only available on the Google Play Store. Simply search for the name of the app and click 'Install'. 
There are in-app purchases for more content, and you can subscribe to a premium account to remove all the ads.
Sleepa: Relaxing Sounds, Sleep
The sleek and vibrant user interface of Sleepa adds appeal for users aside from its main function. This app is another great tool to help you fight insomnia and get the deep sleep necessary for feeling energized upon waking up.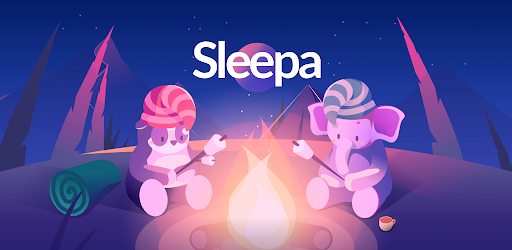 Its main feature includes a mix and match of high-quality sounds to create relaxing ambiances that surely fit your liking. You can choose from four main categories of sounds in the app: Rain & Water, Nature & Forest, City & Household, and Relax & Meditation.
Interestingly, there are variations of the rain sounds in Sleepa such as rain light, rain medium, rain thunder, rain under an umbrella, rain on the roof, rain on the window, rain on leaves, and others. If you are looking for a specific sound that you like, then it is likely this app has what you seek.
For example, you like the sound of the daily hustle on the road. Then, the City & Household sounds will surely fit your ears as it has the sounds of city cars, city traffic, city rails, city subway, city fan, city restaurant, and more.
How to Download Sleepa
The application is free to download on Google Play Store, which you can install just by searching the name "Sleepa: Relaxing sounds, Sleep."
It also offers in-app purchases and premium accounts. The subscription costs around $3-4 when billed monthly, and $25 when billed annually.
Conclusion
Working out, relaxing with a chamomile tea before going to bed, or having a light, vegetable-based dinner, are other methods you can use to help yourself sleep better. 
Beyond these, everyday habits are applications designed to help you reach deep sleep with relaxing sounds and easy-to-use interfaces that make it easy to turn on and fall asleep. Try these apps to see which can help you!