Learning a new language is a daunting task, especially for someone busy with work or studies. But with the current global health crisis having me working from home the past several months, I decided to take on the challenge of learning a foreign language.
The prospect of learning something new always excites me but with language classes taking up at least an hour per session, I feel like I won't be able to stay motivated. Spending another hour in front of the computer after a day's work seems too tiring for me.
Fortunately, I learned about Beelinguapp, a language learning mobile app that focuses on reading and listening. This is a perfect fit for me since I will mostly use this for watching foreign films and TV series, as well as reading online materials. If you want to know more about Beelinguapp, continue reading below.
About the Beelinguapp Mobile App
How to Download the Beelinguapp Language Learning App
How to Use the Beelinguapp Language Learning App
Side by Side Reading with Beelinguapp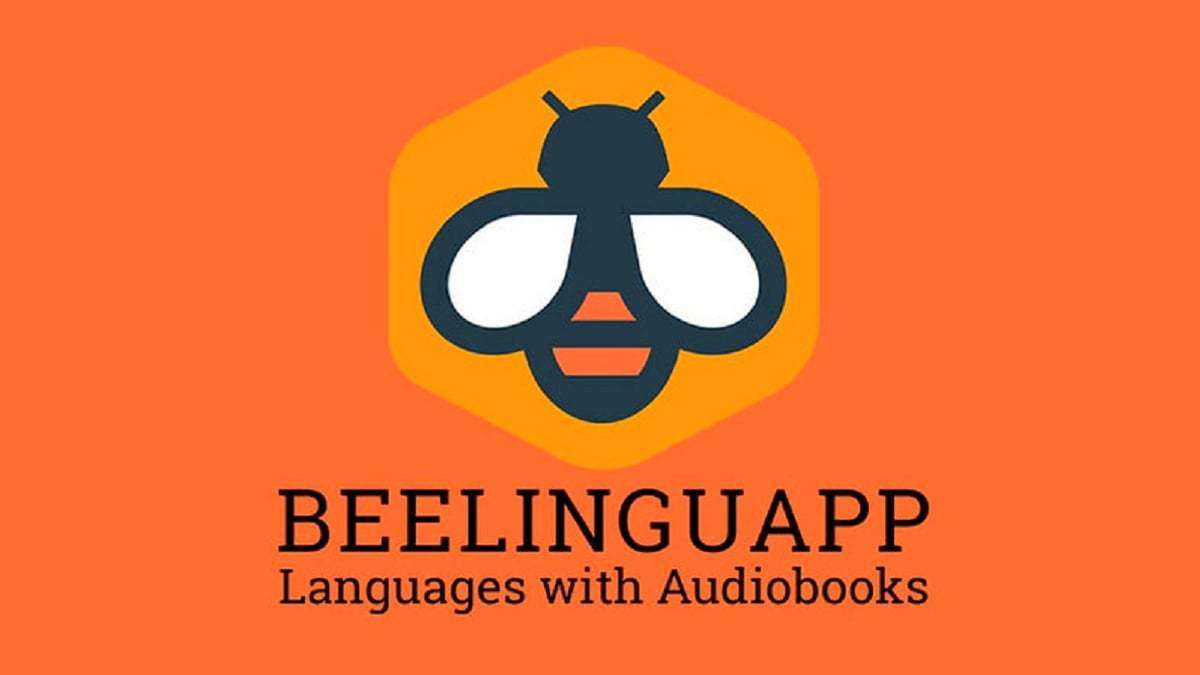 About the Beelinguapp Mobile App
As a language learning mobile application, Beelinguapp works via two methods: Side by Side Reading and Karaoke Reading.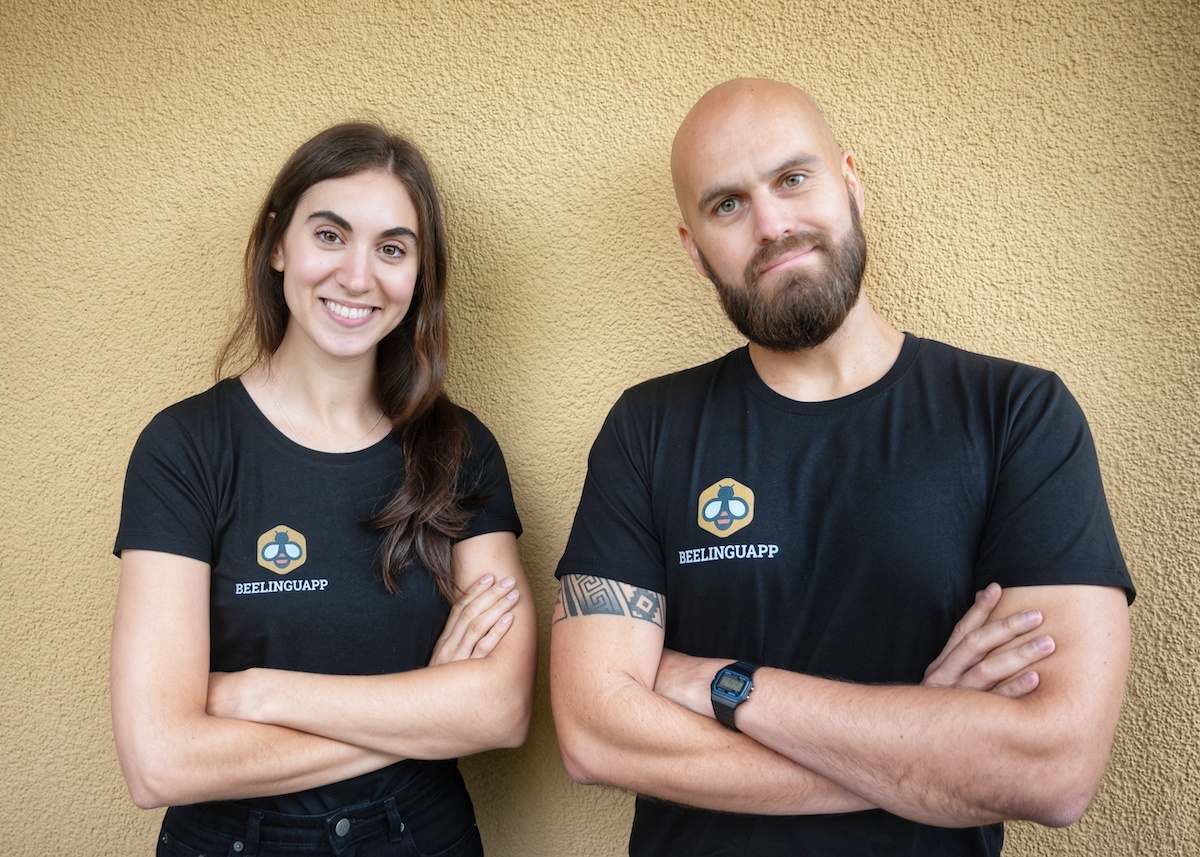 Side by Side Reading refers to the method of displaying a text to the user in two different languages at the same time, one in foreign and one in the native language. This way, the user can read the text in the foreign language and can use their native language as a reference.
On the other hand, Karaoke Reading works similarly to an audiobook where the user listens to a voice recording while reading along. A karaoke-style animation is used and it moves through the text in both the learning language and the reference language.
Beelinguapp currently offers materials for 14 different languages, namely French, German, Italian, Russian, Chinese, Turkish, Portuguese, Spanish, English, Hindi, Japanese, Arabic, Swedish, and Korean.
Brief History of Beelinguapp
David Montiel, who was born in Mexico but was living in Berlin, Germany at the time, was having a difficult time reading texts and listening to audiobooks in German. This inspired him to come up with the idea of presenting the text in two languages simultaneously.
Beelinguapp came into fruition a year after Montiel conceptualized it. It launched in September 2016 and a Kickstarter campaign was opened in December 2016 to fund the development of the app's iOS version and to translate more stories. The funding effort was a success and iOS development began in January 2017.
Beelinguapp's Kickstarter campaign was featured in the Huffington Post's Best 10 Kickstarter projects of 2016 and the app eventually received Google Play's Editor's Choice categorization. British academic Mike Sharples and the Educational App Store also certified the app in May 2017 and it was added into the catalog.
How to Download the Beelinguapp Language Learning App
Beelinguapp is free to download and use. It is available to both Android users and iOS device owners. Currently, it can only be used with mobile devices because there are no desktop apps or browser versions of the service.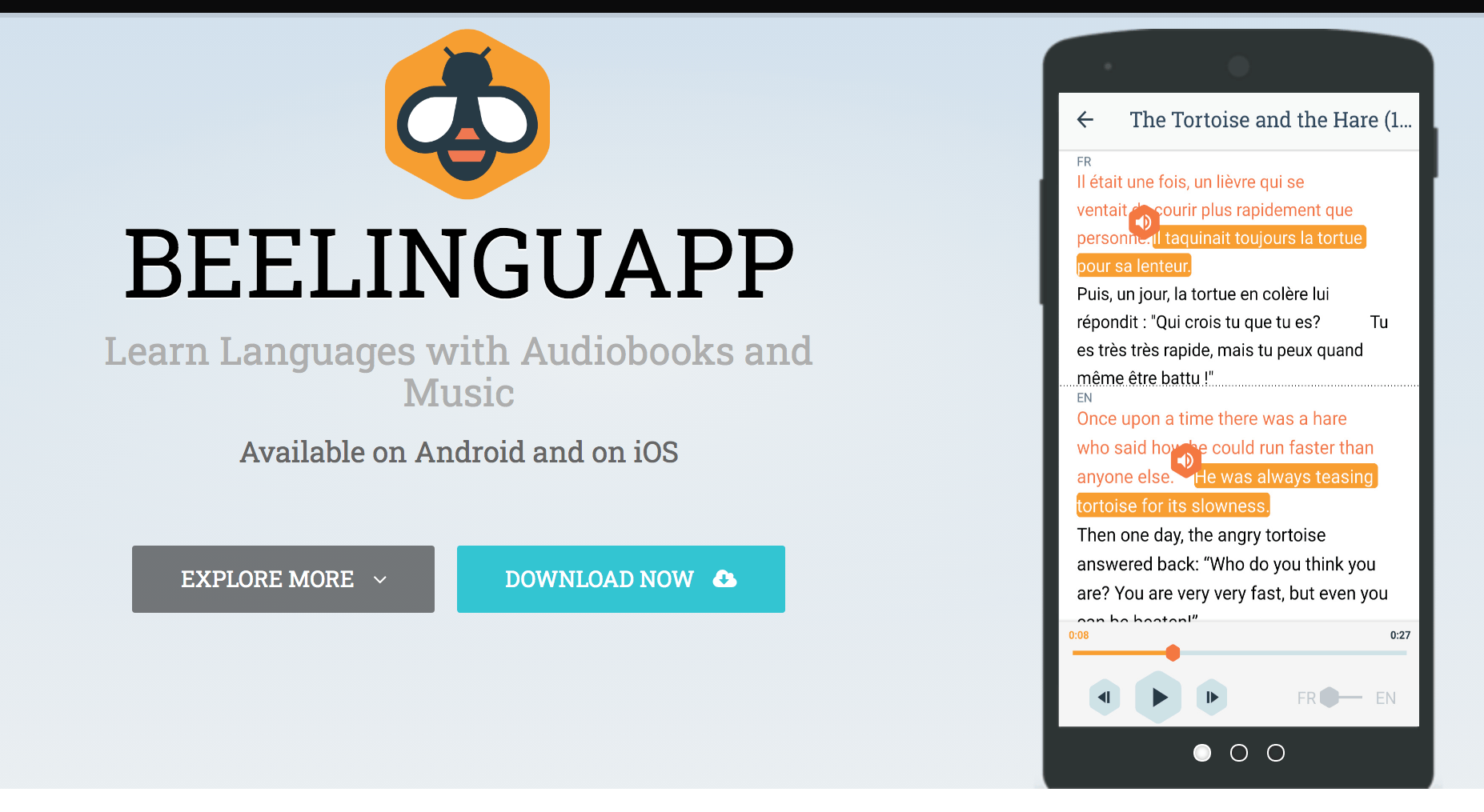 For Android users, you will find the app on the Google Play Store under the name "Beelinguapp: Learn Spanish, English, French & More" in the Education category. The app is currently at 4.7 stars from over 60,000 reviews. Click on the 'Install' button to start downloading the app and save it on your phone.
Meanwhile, iOS device owners will find it on the Apple App Store under the name "Beelinguapp – Learn Languages," which is currently rated at 4.6 stars from more than 1,700 ratings. Once you find the app, you may simply tap on the 'Get' button and it will start downloading and installing the app.
Subscription Plans and Costs
Beelinguapp follows the freemium model of generating income, which means that the app is free to use but it also offers several subscription plans. In the free version, some of the texts are locked and cannot be accessed until a subscription is made. Users also see ads when using the app for free.
At about $1, you can buy those locked texts but I recommend that instead of paying separately every time you want to read a locked text, just pay for the monthly subscription of $3.99 or get the annual Premium for only $17.99.
I think that going Premium is worth it in the long run if you want to take learning a new language seriously. Unlimited access to the texts and audio recordings could potentially speed up your learning if you dedicate more time and attention to it.
How to Use the Beelinguapp Language Learning App
After downloading and installing the app, I was asked to create an account by logging into either my Facebook or Google account.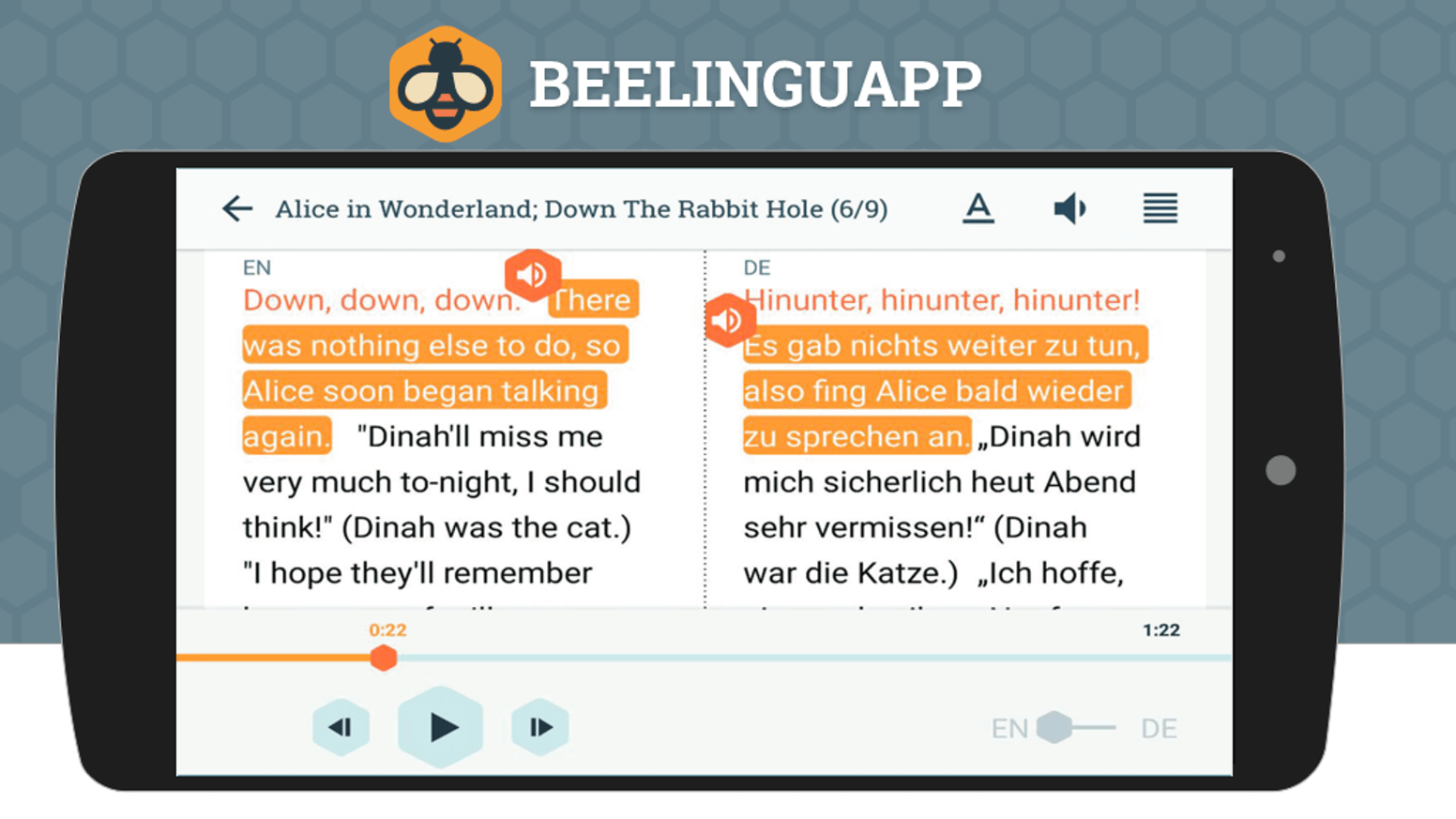 After that, the next thing I needed to do was select the language I want to learn and the language I would use for reference and translations. I personally wanted to learn French so I chose that and placed English as my reference language.
I also had to declare the level of competence I am currently at with my choice of language to learn. The choices were beginner, intermediate, and advanced, and I'm certainly a beginner in the French language. I also get to choose what kind of media I want to learn with, such as children's stories, culture, or novels.
At the Library page, I scrolled through suggested content that I can start with. However, I wanted to find materials that go along with my interests because I believe they would keep me motivated to learn. To do this, I used the filters situated at the top of the screen.
Downloading and Using the Learning Materials
Once I'm finished choosing the materials I want to read using the Side by Side Reading and Karaoke Reading methods, I had to download them onto my device. These downloaded texts can be found in the My Stories section of the app.
When opening these texts, I was given the option of viewing only the language I'm currently studying or having a split-screen with both this language and my reference language on display. I was also able to play audio recordings either line by line or continuously.
After several days of reading, I noticed that when I open the My Stories section, it displays a progress bar depicting how much of the text I've finished reading. Overall the interface is quite simple, as well as easy to understand and use.
Side by Side Reading with Beelinguapp
After reading my first story using Beelinguapp, what I immediately thought was how well-designed the app is and how useful it was, especially for beginners like me.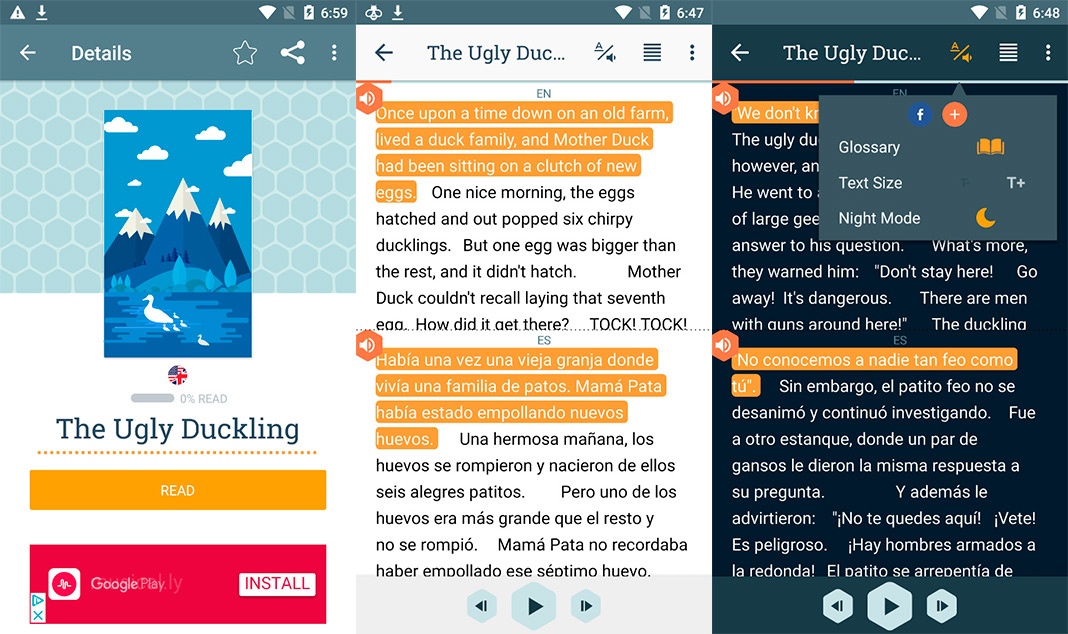 The option to either hide or show the split screen made it possible for me to not get tempted to glance at the reference language (English in my case) each and every time.
I feel like the Side by Side Reading method used by Beelinguapp is very useful especially for beginners who are just learning to read using the language that they're studying.
This is also very handy to me personally because I am able to use this feature even when I need to kill time like I'm just waiting in line or riding the train. I can open it up and jump back in whenever I have a bit of time to spare.
Karaoke Reading with Beelinguapp
Not only do I think that the karaoke animation was super cool and fun, but I also feel that the Karaoke Reading method was very effective for me. I had the choice of playing the audio recording of the text line by line or continuously. Text size and reading speed can also be adjusted.
As a beginner, I was using the Karaoke Reading more than the Side by Side Reading method. Hearing how words are spoken correctly made me pick up not only vocabulary but I was also able to acquire better pronunciation and diction.
I don't know if it's something related but maybe my love for karaoke singing had a positive effect on my learning of French using Karaoke Reading with Beelinguapp.
The Bottom Line
In my opinion, Beelinguapp is a very useful tool for learning a new language, especially in terms of reading and listening skills. The sheer amount of reading materials that the app offers even with just a free membership could last me a couple of months to go through. The Karaoke Reading was super effective for me.
However, I feel like the app can only train me how to read and understand texts effectively. I think it would be a great companion app to another language learning app that focuses on speaking the language you want to learn. Beelinguapp hits two birds with one stone for me: my passion for reading and my desire to learn a new language.