I found an exciting social media platform where rather than chatting or sending messages as the main feature, it focuses on live video chatting for more meaningful encounters with friends.
BuzzCast is a popular live video community where users can do live broadcasts and meet strangers through video chats. I can also upload short clips that people from other parts of the world can watch.
Learn more about the BuzzCast app below and discover how to meet new friends and find dates through the app below.
Get to Know BuzzCast
Creating an Account on BuzzCast
Watching Live Broadcasts on BuzzCasts
Watching Videos on BuzzCasts
Creating and Editing Videos on BuzzCast
Sending Messages On BuzzCast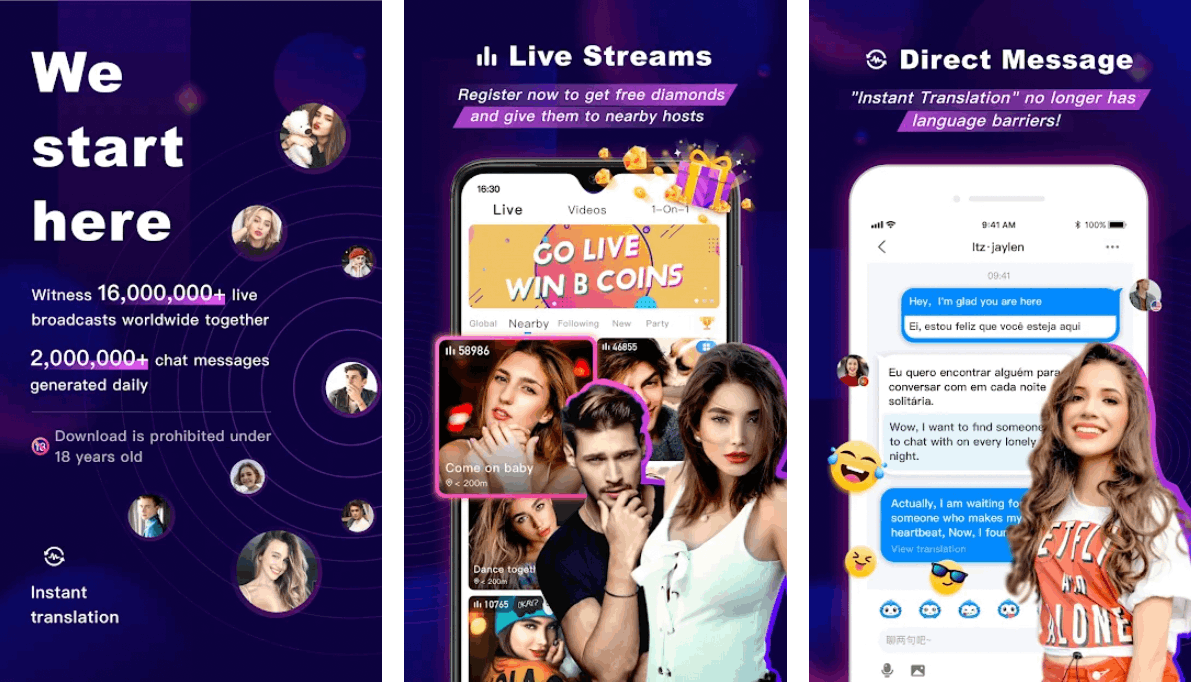 Get to Know BuzzCast
When I discovered BuzzCast, many of my friends were already immersed in BuzzCast's global live video community. The app is available across more than 150 countries globally with over 10 supported languages.
VPB Live Video Streaming released the BuzzCast app in May 2018, and it quickly gained over 5 million downloads.
I liked that the app wants to invest in the "new video social era" where people interact directly by seeing each other in real-time through the video chat feature.
This social community is meant for young and active people who want to meet new friends, find romantic relationships, and connect to people from different parts of the world.
Downloading the BuzzCast App
BuzzCast, formerly known as FaceCast, allows its users to do live broadcasts and randomly matches users for video chats. The BuzzCast app is currently only available on Android devices. As such, BuzzCast can be installed from the Google Play Store.
BuzzCast requires Android devices to be running on Android version 5.0 and up. Upon installing the app, users automatically give BuzzCast permission to access the phone to read phone status and identity and the microphone to record audio.
The app also wants to have access to photos and media files to read its content and draw over other apps. If necessary, it can also modify contact and device and app history to retrieve running apps, location, Wi-Fi connections, device ID & call information, camera, audio settings, etc.
Creating an Account on BuzzCast
When I successfully downloaded the app, it asked me to create an account. There are several ways to log in and sign up on BuzzCast by linking a social media account such as Facebook, Instagram, Twitter, or Line.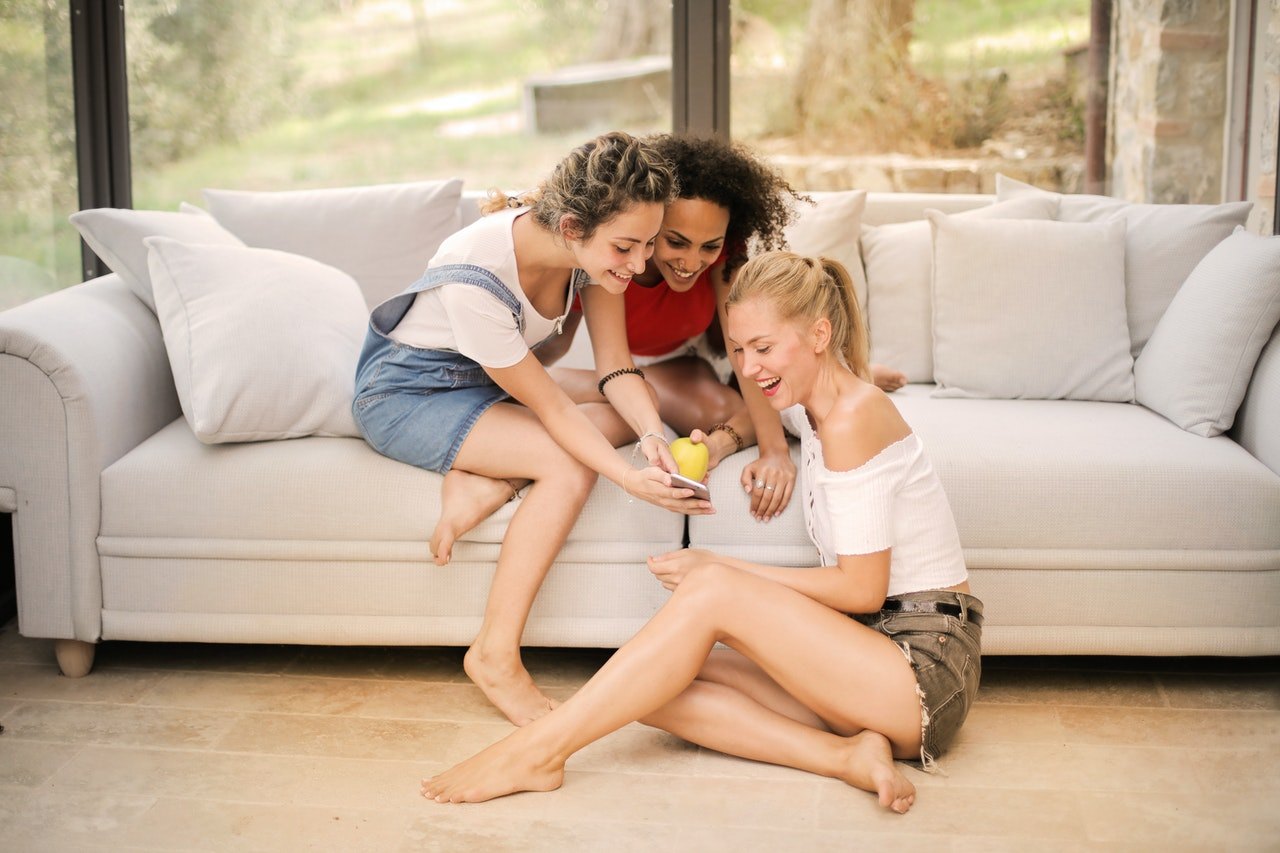 Users may also opt to use their Google account, email address, or phone number. BuzzCast will send a verification code to the registered account, and users have 60 seconds to use the code before it expires.
Once I get the verification code, I have to set a password. Then, BuzzCast asks me to provide my personal information for my profile. I must create a nickname or username, identify my gender, set my birthday, and uploaded a profile photo.
Interestingly, BuzzCast let me choose my preference of the type of people I meet through the app. First, I was asked to select if I wanted to meet people below or above my age and people nearby or in a foreign country. Lastly, I indicated whether I would look for a soulmate or a hot chat on the app.
Exploring the App's Tabs
BuzzCast welcomed me with gifts such as avatar frame, "New" logo, sign-in acceleration voucher, and much more. The app's home page has five main tabs, which can be found at the bottom of the screen.
I can find and discover the popular users on BuzzCast who are currently doing a live broadcast on the first tab. The second tab is for searching through hashtags, topics, and others. Meanwhile, the third tab is where I can start doing a broadcast or video chat, or I can even upload "Moments."
It is also possible to check all the chats, messages, follow requests, and other notifications on the fourth tab. The last tab lets me access my profile and the available settings for a personalized and customized experience.
Watching Live Broadcasts on BuzzCasts
BuzzCast allows users to do live broadcasting or streaming as a global live video community. Users can interact with their followers and have meaningful interactions such as sharing experiences or stories, accomplishing challenges, and following content trends.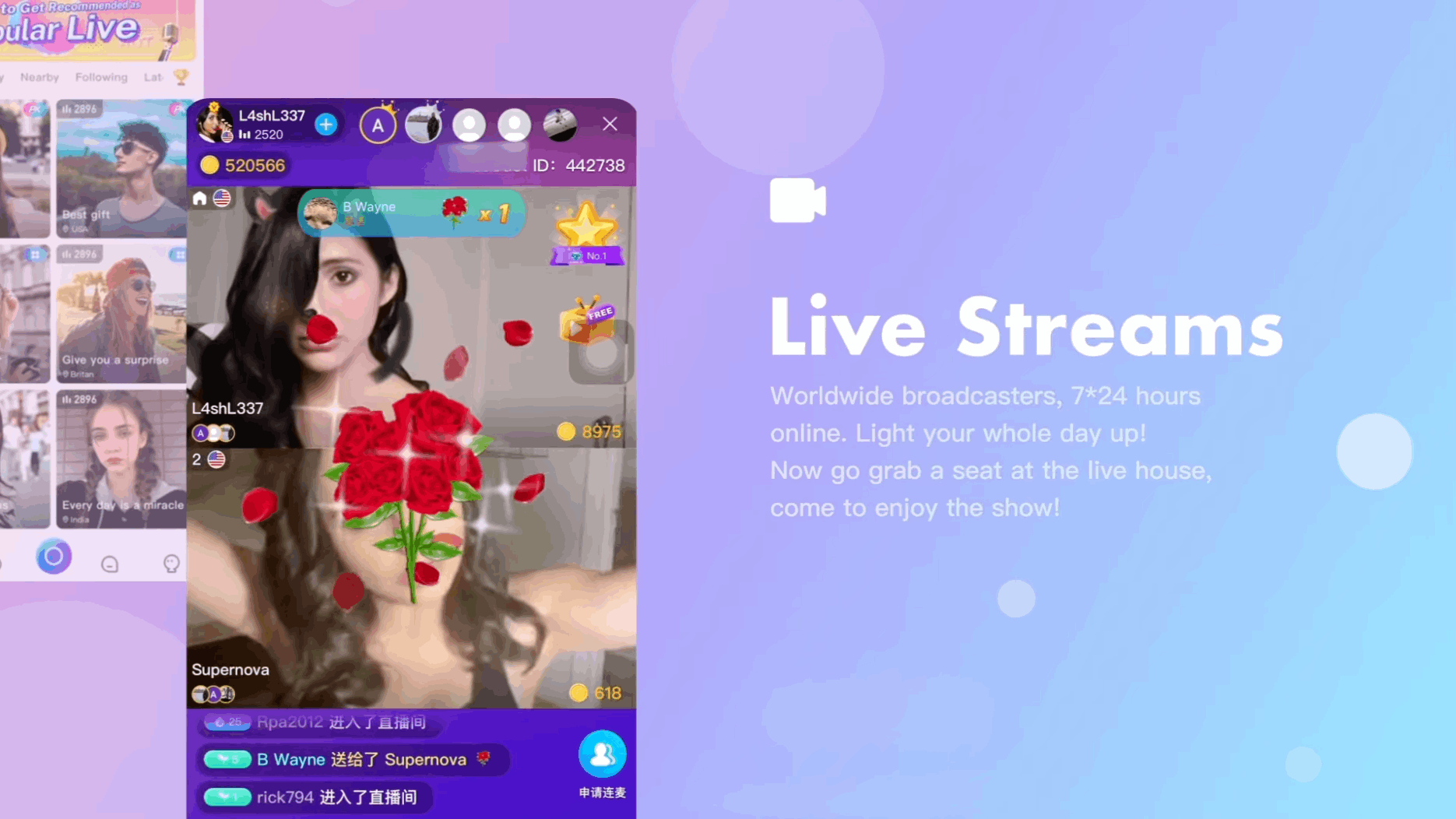 I do not personally like doing live broadcasts, so I prefer watching them instead. As mentioned, I can find the users currently doing live broadcasts on the first tab. They are listed according to popularity and location.
It is also possible for me to find the party of streamers or users that I can join doing broadcasts. One interesting feature of the app is that I can watch users' broadcasts across different regions of the world. I can select a country, and the app will display all the live broadcasts.
There are five main regions on the BuzzCast app; Asia, America, Europa, Africa, and Oceania. If there is a fire beside the country's name, it means many live broadcasts are happening at the moment.
What to Do While Watching a Live Broadcast
BuzzCast is a great platform for users doing live broadcasts with their followers and fans. I can see how many other users are there watching the broadcast with me during the broadcast. It is also possible for the viewers to leave a comment, and the broadcaster will have access to these comments in real-time. Moreover, some broadcasters even invite some of their fans to broadcast with them.
To show appreciation to the broadcasters, followers can send out heart reactions, of which the total accumulated number of hearts is displayed on the broadcast. Moreover, users may provide gifts to the broadcasters, which require recharging diamonds (in-app currency).
Watching Videos on BuzzCasts
Another main feature of BuzzCast is that it allows users to upload short videos. These short clips are displayed in the "Videos" category on the first tab of the app's home screen. I can sort the videos according to the location: global or domestic.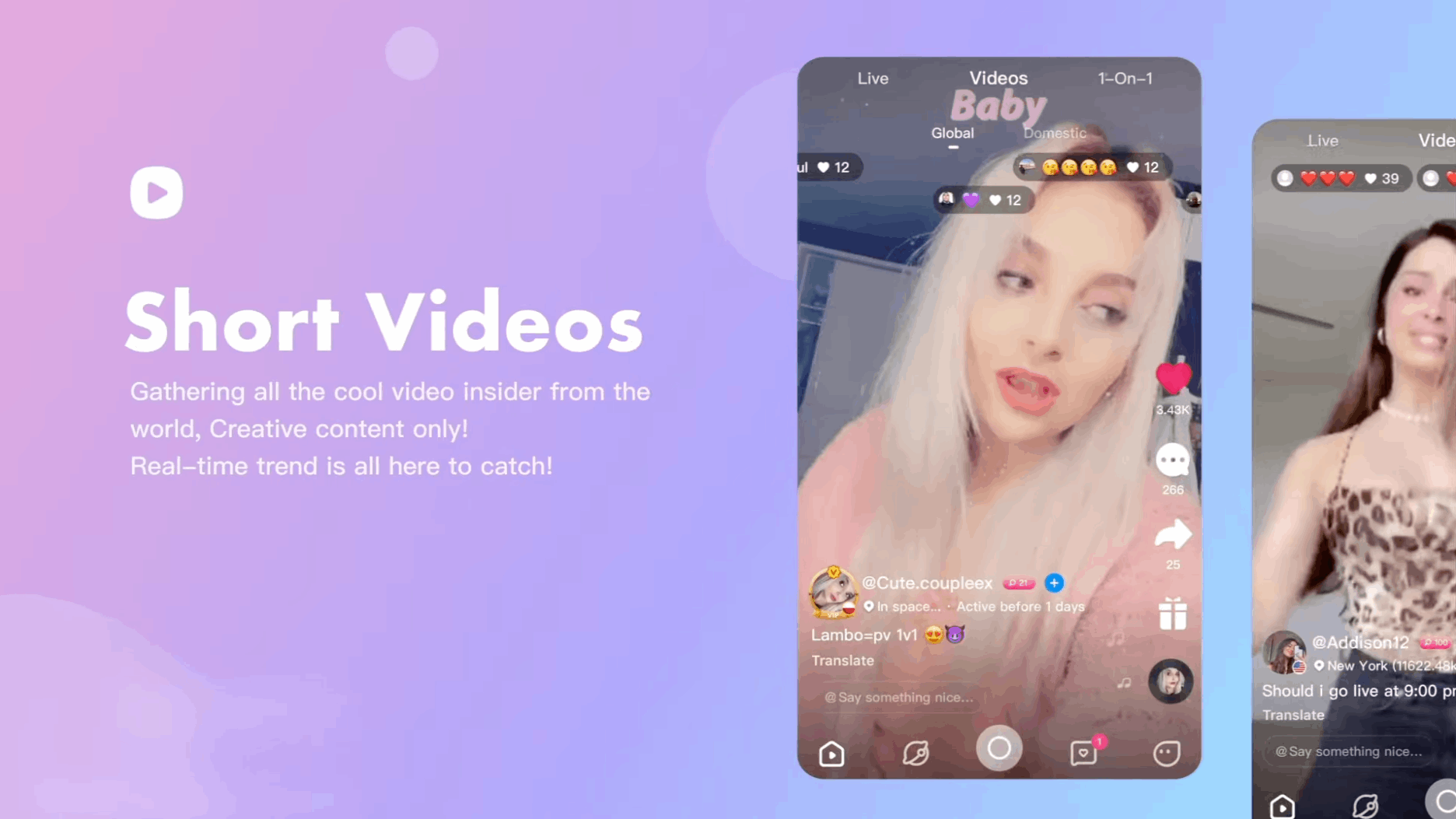 I can give a heart reaction to these short videos, leave a comment, and send gifts to the user. Other users' comments are flashed during the duration of the video to look as if they are left in real-time.
It is also possible to share the videos on other social media platforms like Instagram, Twitter, Snapchat, and Facebook. I can also copy the video link to send it privately on different messaging apps.
Some users also allow viewers to save a copy by downloading the video. BuzzCast provided an option where we can flag and report the video if we deem that it violates the app's community guidelines.
Meeting Strangers on 1-on-1 Video Chat
I found the BuzzCast app interesting because I can randomly meet people and video chat with them. This is possible through the 1-on-1 feature. Here, I can set the filters in terms of age and interest so that the app can find the kind of person I prefer.
Moreover, I can freely use the filters and stickers on the app to play around while doing video chats. Whenever I have time, I use the 1-on1 feature because I am interested in other people, especially those from the other side of the world.
Creating and Editing Videos on BuzzCast
I liked the app because I was allowed to upload and edit videos. The app has built-in video editing tools, which I use to create simple and trendy videos. I do not have to use other video editing apps as everything I need is already on BuzzCast.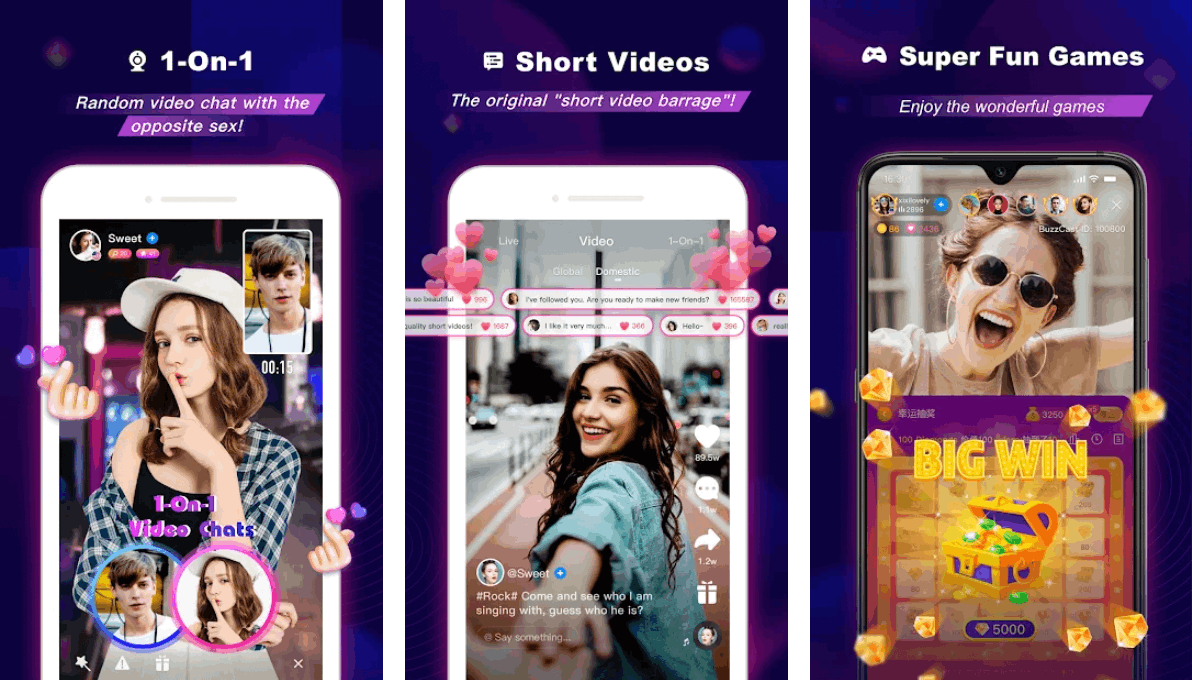 To edit a video, I have to first select a media file. I can choose a video from the gallery or shoot the video live through the app. Then, I can work on the speed of the video if I want it to be slow or fast.
I can also choose audio for the video as the app offers free background audio. I may search for specific sounds or singers. However, BuzzCast categorizes the available audio according to its genre.
One of the most used audio categories is the "Challenge," which lists all audio of the video challenges and trends. However, I can also choose to upload my original audio for the video.
Discovering the Other Editing Tools
There are also effects available that I can use for the entire video. BuzzCast regularly updates these effects so that users will have more options to make their videos more visually appealing. These effects are categorized into cute, mood, festival, and fashion categories.
BuzzCast also has a wide array of beautification features to make me look better. Some of the beauty tools available include whitening, bright eyes, smooth, short face, flush, nose, white teeth, lipstick, wrinkle removal, eye distance, nose position, mouth shape, lips thickness, and many more.
Moreover, BuzzCast also offers 19 filters that I can use and apply to the entire video.
Sending Messages On BuzzCast
Although the app primarily wants its users to use the video chat features, I can still send private messages to other people as well. These chats can be seen on the "Message" tab on the home screen.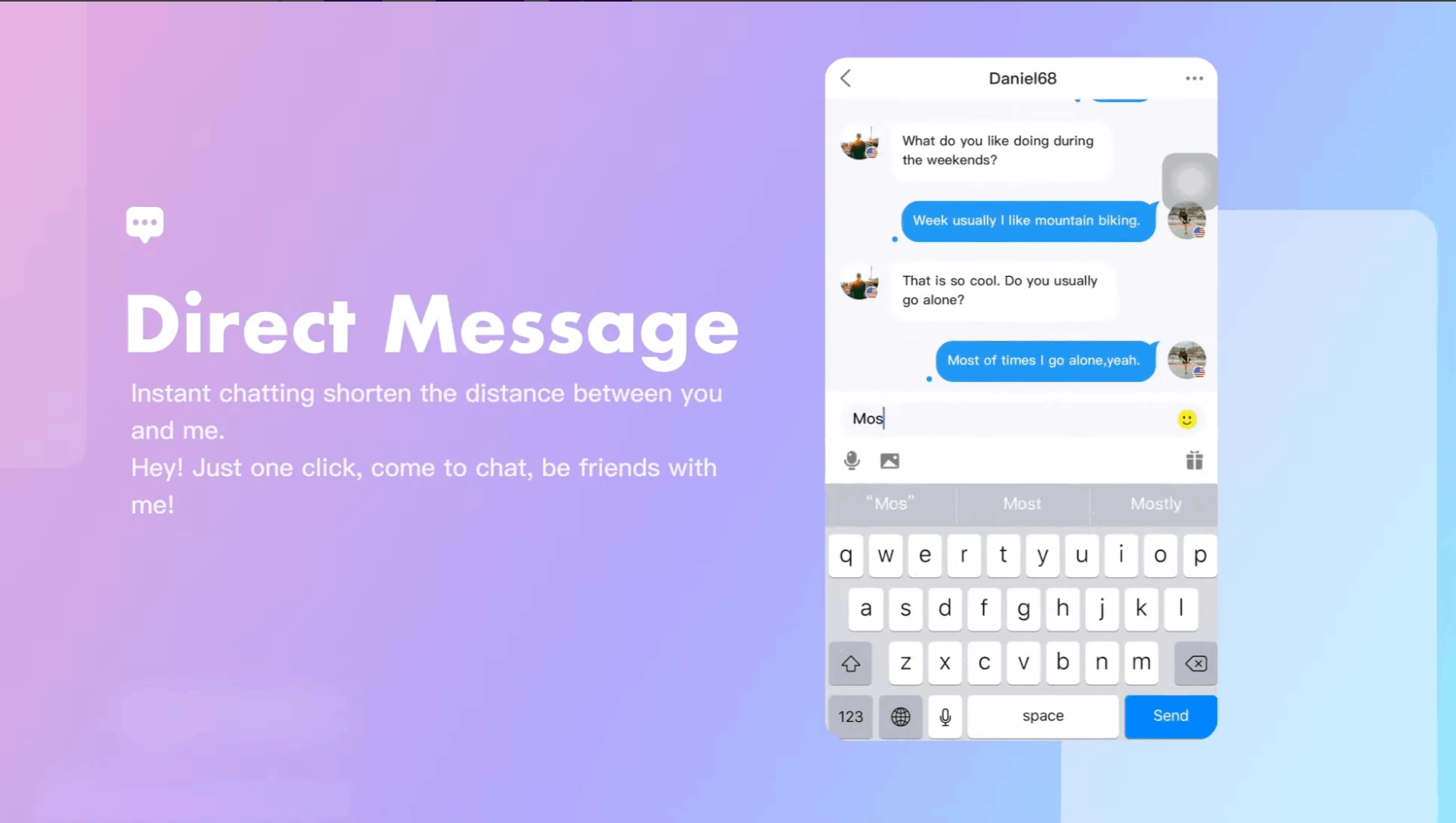 The app collates all the messages from other users I met while using the 1-on-1 feature. BuzzCast has a list of greetings and conversation starter ideas to help get the chat going.
Moreover, I can also check follower requests on this tab. Users can send me a follow request, especially since I put my profile on private.
Recharging Diamonds
As mentioned, I had to buy or recharge diamonds on BuzzCast to send gifts to other users. BuzzCast offers 60 diamonds for $0.99, 600 diamonds for $69.99, 3,000 diamonds for $49.99, 6,000 diamonds for $99.99, and 12,000 diamonds for $199.99.
The app provides free diamond gifts and gift packs during the first recharge. Moreover, users can get extra diamonds depending on the available promos. Sometimes, the prices drop up to 50%.
Conclusion
BuzzCast is one of the most popular online live video communities. Users can do live broadcasts and streaming, upload videos, meet random people through video chats, and send messages.
It is a great place to meet new friends and find potential partners.