Besides offering fun and games, today's applications can provide different services and tons of useful information, from ordering food to reading interesting facts and shopping. There are even apps that can help women track their cycle. 
Yes, a period tracking app does exist, and it functions exceptionally well. But there is a mild issue when it comes to these applications. People do not know which one is the best. Let's have a look at a few!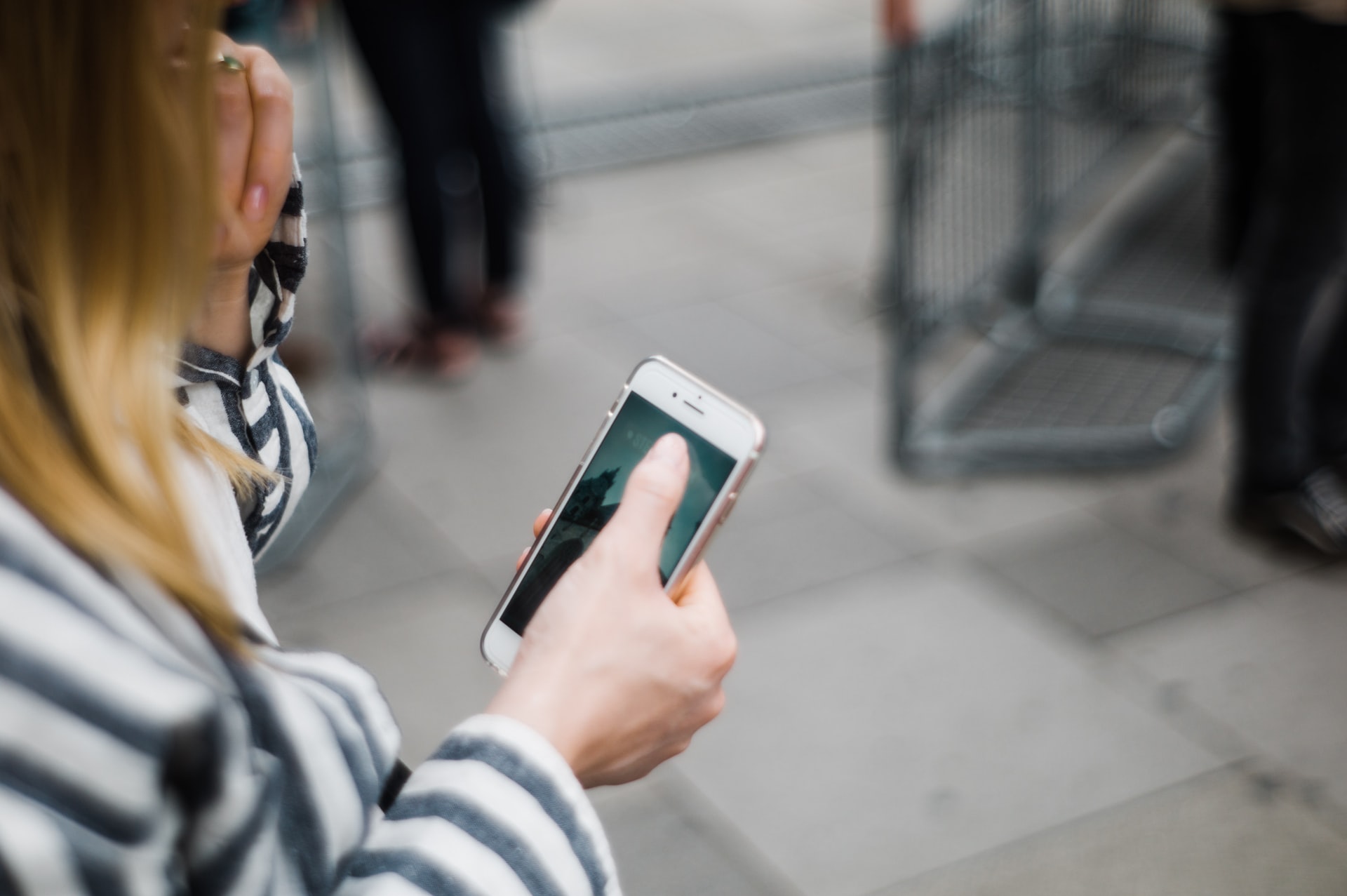 Ovulation and Period Tracking Apps
Regardless if you are trying to get pregnant or want to avoid pregnancy, a period-tracking application is a must.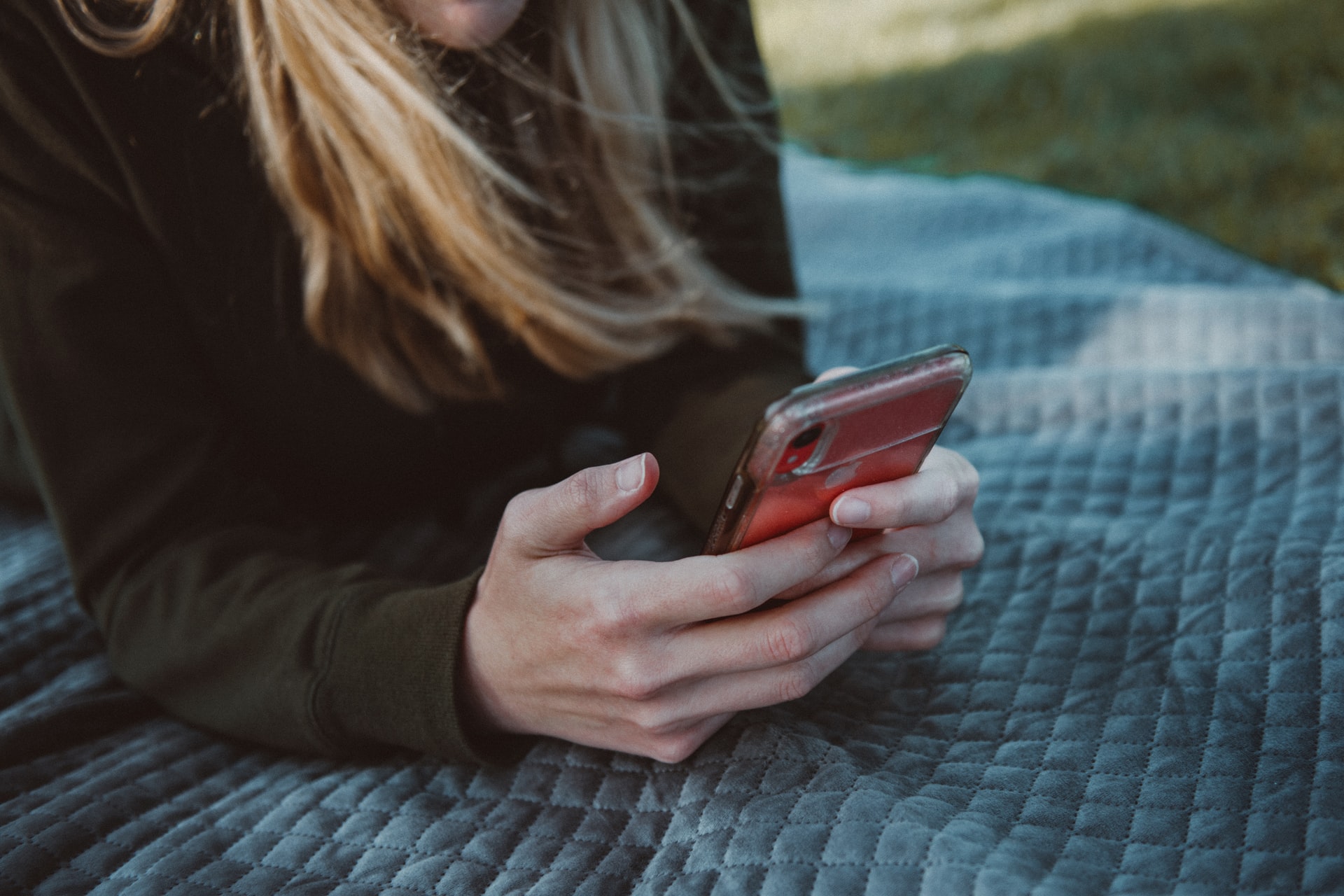 By having an app to help you with this, you will be able to coordinate and narrow down your most fertile period so that your odds of getting pregnant (or not) are better. 
In fact, people using apps like these tend to be successful in getting pregnant three times as much as someone who doesn't.
Those that are really looking to get some insights into their period can use these apps to also be more aware of their body and the timing as well as symptoms.
Application Options
Each of these apps works relatively the same way, but each will have its own user interface as well as features that may work better for one person than another.
Below we will take a quick look at several options for ovulation period tracker apps.
Period Tracker
Besides focusing on periods, this application covers cycles and ovulation. If a woman wants to conceive, the application offers a conceive option as well.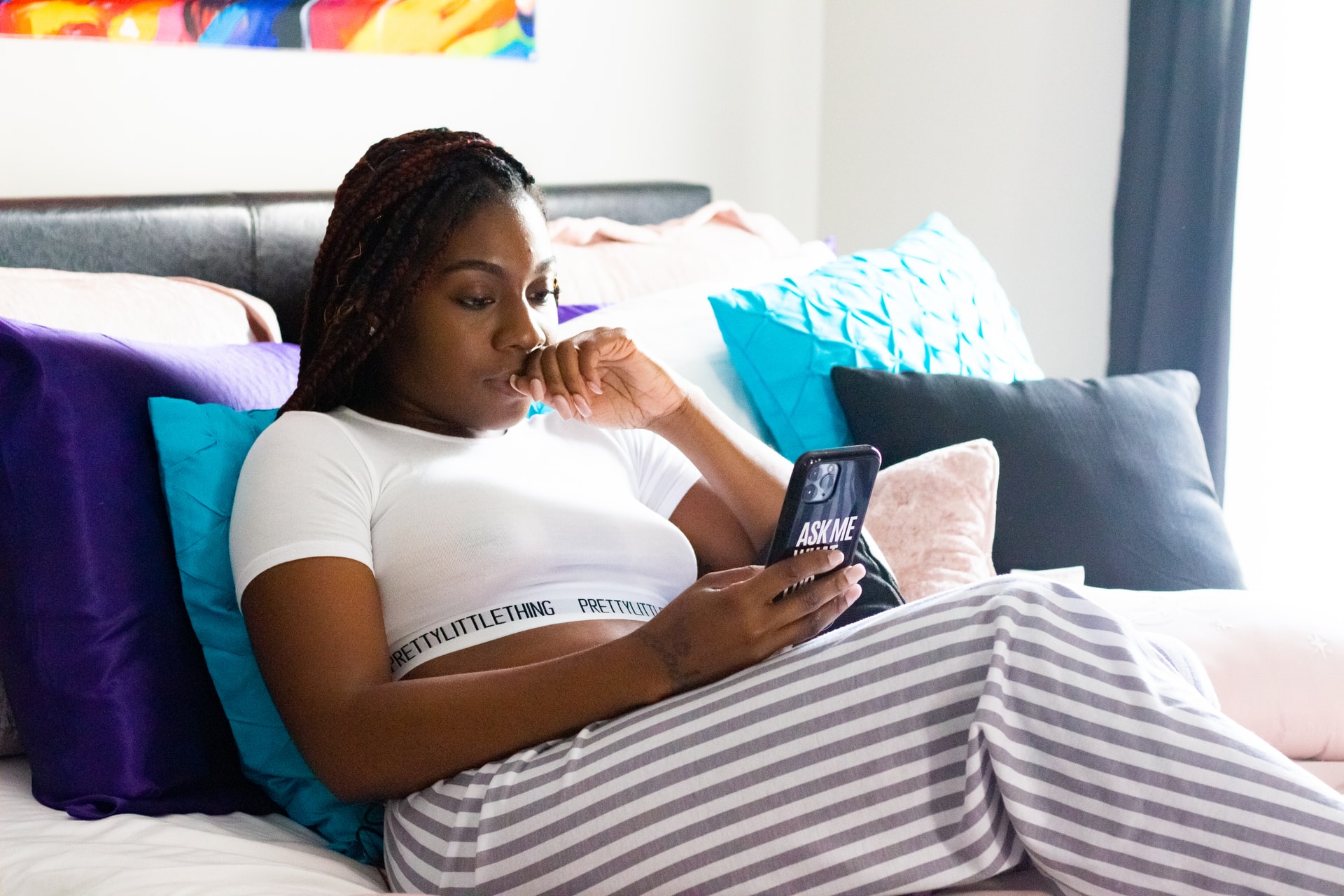 Other than providing help for those who wish to conceive, Period Tracker helps women with birth control. Regardless if your periods are regular or irregular, this application helps. 
Every day the chance of pregnancy is tracked, and you receive daily notifications. There are additional useful options there that should not be neglected.
Women can input their sexual activity, weight, cervical mucus, and BMI. You can also record your moods, temperature, and symptoms. Interestingly, the application can improve other sides of you as well. 
How to Download
If you follow it, you would be able to lose weight, get in shape, and stay healthy.
Notifications can be customized according to your current environment. Period Tracker is free and is available for both Android users and iOS users.
It can be found in the Apple App Store and Google Play Store. Download it, input the correct information, and start tracking.
Ovia Fertility & Cycle Tracker
Not many know, but a Harvard-educated man made this application. His wife had problems conceiving, so he decided to create algorithms that will not only help them but tons of other people around the world.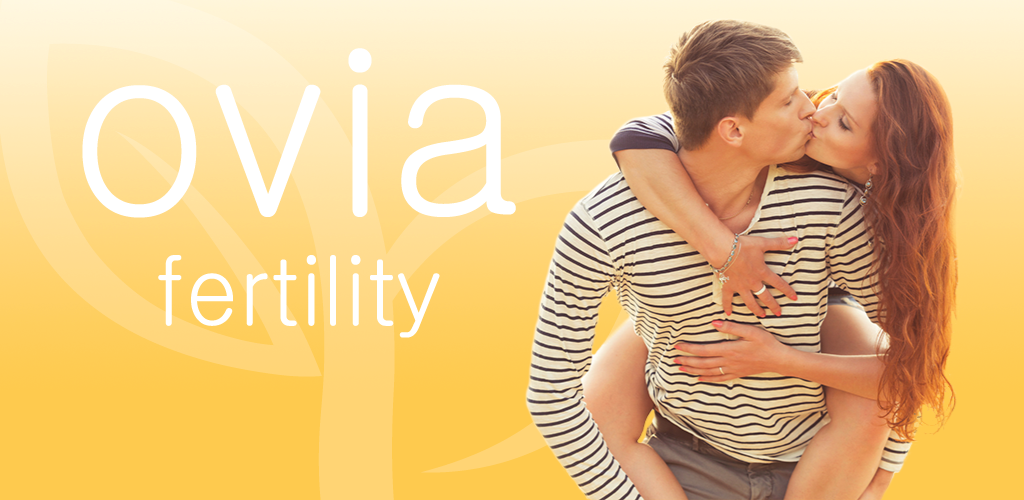 His attempt was successful, and this application indeed helps people all over the world. There are many important health and fertility indicators included in this free application. 
Besides offering permanent solutions for women that try to conceive, the Ovia app offers tracking period options, tracking cycle options, and ovulation predictions as well.
Ovia can help women with both regular and irregular menstrual cycles. Options like implementing moods, symptoms, exercise, sex, and PMS are also available. It reminds me of a menstrual diary a lot.
How to Download
Besides offering conception advice, the creators wanted to keep their users happy and healthy by providing them a chance to take better care and better track their periods and ovulation.
The application is available for free for both Android users and iOS users.
Ovia is present in the Google Play Store and Apple App Store. Install it, customize and start tracking.
Glow
Glow can provide relevant information when it comes to period cycle, ovulation, pregnancy, and more. Everything you need and you are interested in when it comes to this field can be answered here.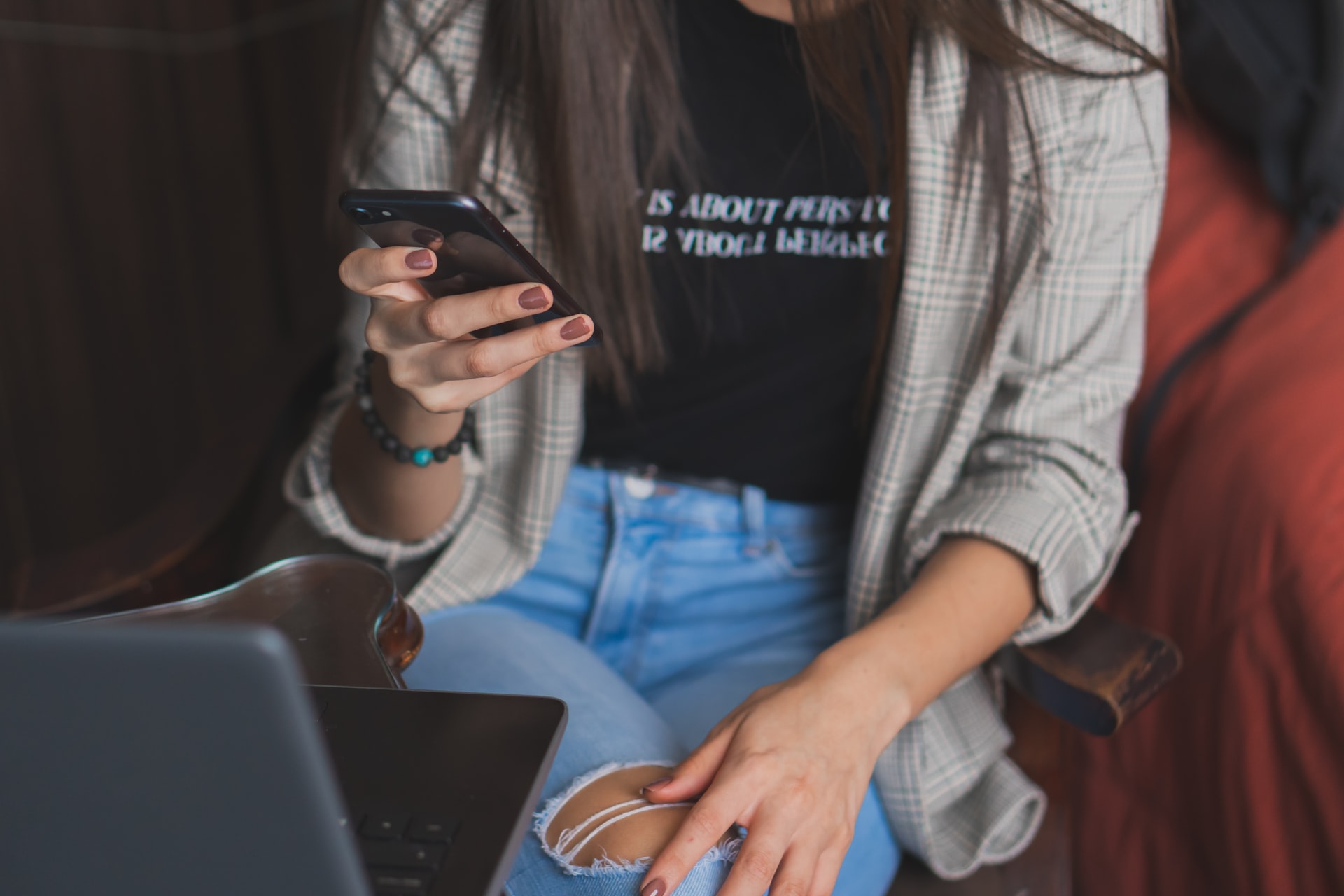 The service you want from this application can be recorded. Every PMS symptom, pregnancy symptoms, and ovulation symptom can be implemented into the ovulation calendar.
Glow helps with fertility as well. It can control it and help you conceive it. In the "Glow Scoops" section, you can find information about egg freezing, menstrual health, and fertility.
That is how you will know how to get better and what to implement to conceive and carry a child successfully. Glow, unlike other applications, is free for a limited amount of time. 
How to Download
The option for signing up is free, but there is a premium option that costs 48 dollars, or the lifetime membership costs 60 dollars.
You have to download it from the Apple App Store or Google Play Store, install it and log in your period. Then this application's calendar will start tracking your cycle and calculate your ovulation. 
Clue Period and Ovulation Tracker
There are many benefits of being able to really say you know your body, especially when you are looking to get pregnant.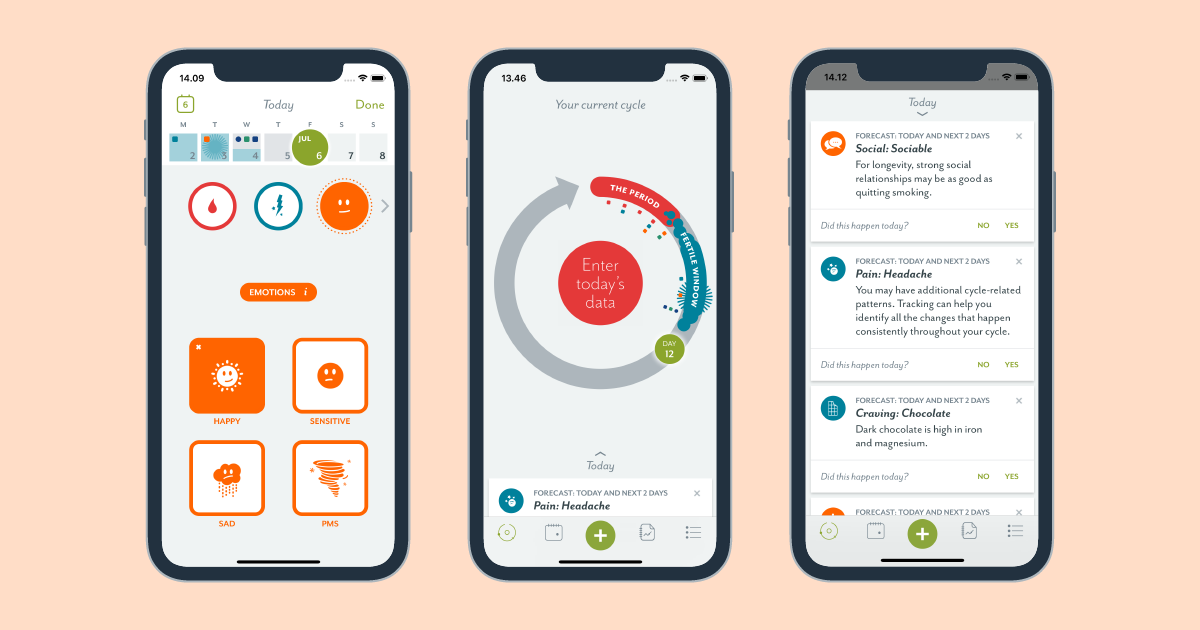 With this app, you will be able to track everything and log symptoms so you can be better able to understand how your body, mind, and cycle all work together.
The app allows you to track your period, the flow, your energy levels, and so much more. When it comes to ovulation, you can monitor your BBT, cervical fluid, and ovulation tests.
Even better, just this year, the app added pregnancy tracking as well for a complete reproductive monitoring system.
How to Download
The app is free to download but does have in-app purchases. One of these is the ability to upgrade to Clue Plus.
This is a subscription service that can range from $0.99 to $39.99. So you can download the app from the Google Play Store and Apple App Store.
Flo Period & Ovulation Tracker
Flo used medical professionals to maintain the functionality and information on the platform. It is crafted to allow you to track and boost your knowledge about any aspect of the reproduction cycle.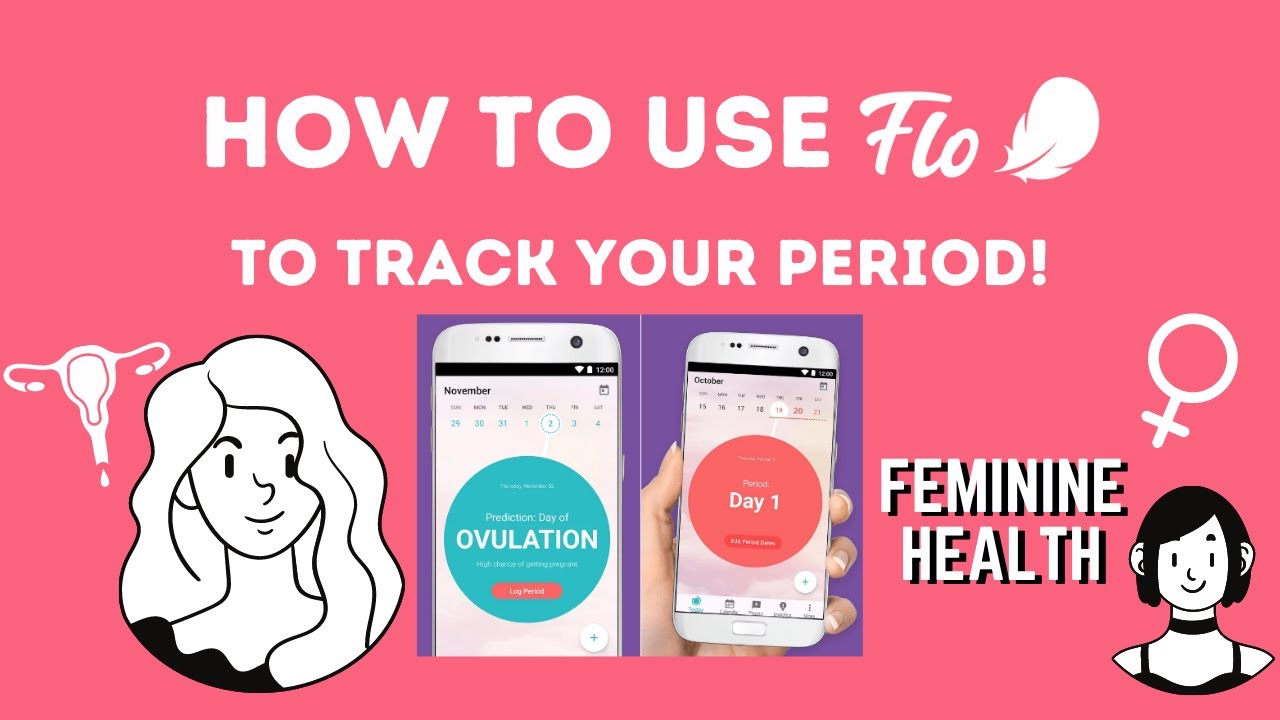 The app tracks your periods and ovulation to create a comprehensive calendar for planning your life and pregnancy.
Along with that, you can track your symptoms, so you know what to expect at any point during your cycle.
You can even schedule reminders, including the approaching period, start and end date, how much water you need to intake, and other fitness metrics that will play a role in your fertility and cycle symptoms.
How to Download
The Flo app is free to download and use but does come with some in-app purchases, including a Flo premium subscription.
The in-app purchases can cost anywhere from $1 – $53, depending on what you are looking to buy.
If you are looking to get started, you can find the app on both the Apple App Store and the Google Play Store. 
Eve Period Tracker
Eve is from the same developers that created Glow and has many of the same features as that app but adds in the additional ability to track sex and health trends.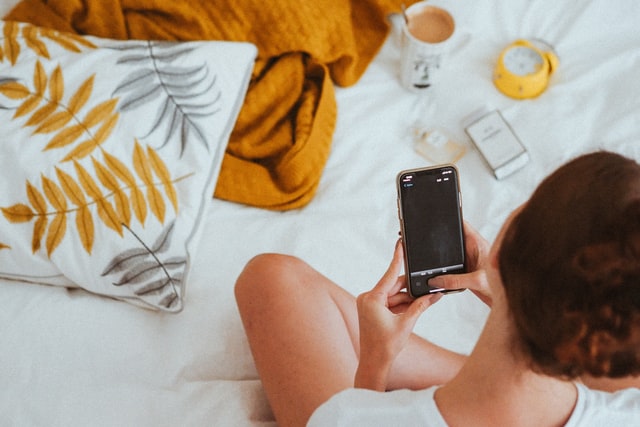 This includes tracking when you have sex, the moods you feel, and any symptoms. This can help calculate your ovulation with your sex drive and urges. 
On top of that, you will be able to track your period and ovulation. Through easy-to-understand graphs and a simple interface, you will be able to monitor your body's cycle.
This will allow you to make decisions to help you in whatever aspect you are using the app.
How to Download
The app is free to download and use. However, if you want a more comprehensive app and the ability to access some extra features, then you may want to consider the subscription.
The cost of this product can be as low as $29.99 for 3 months, all the way to $79.99 for a lifetime subscription. You can download it from both the Google Play Store and the Apple App Store. 
Cycles
The Cycle app is simple to use and even simple to understand; no complicated graphs or views, and you can track your cycle in the one glace cycle view.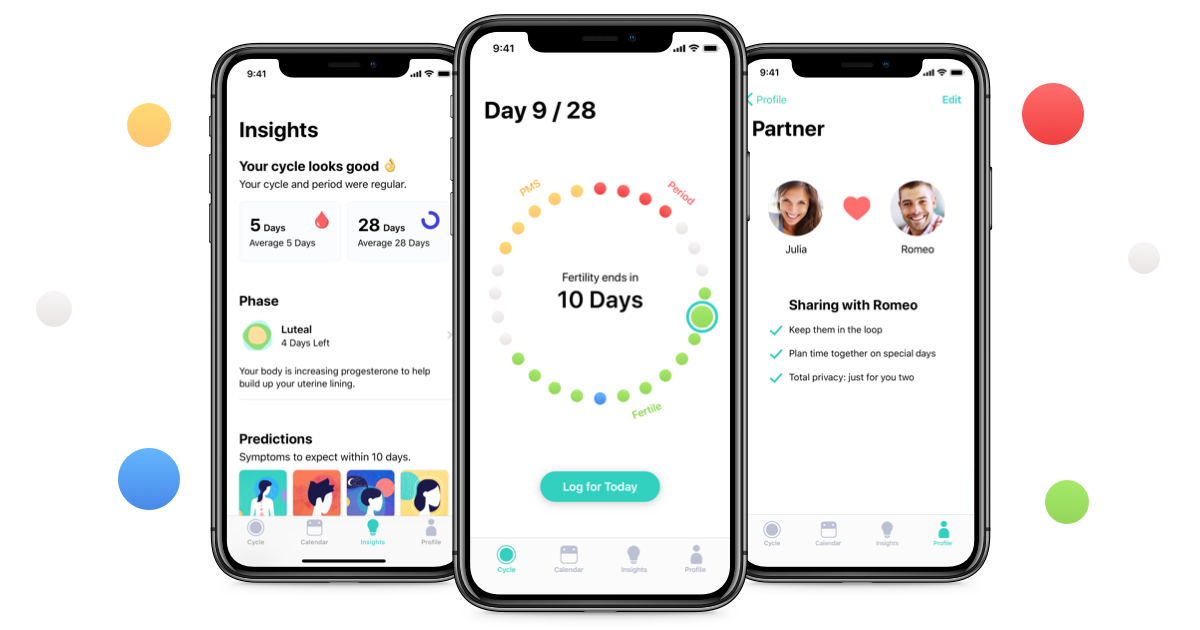 This will take all that work out of trying to calculate your fertile days and when you are looking to be visited by that monthly visitor.
When it comes to privacy, this app uses either the passcode or FaceID, just like the iPhone, which means elevated security for all your information and data.
It also allows you to share your cycle data with your significant other, and you can set up reminders as well as notes. 
How to Download
This app is only available on iOS but is a great choice. It is free to download and use, but you can purchase upgraded subscriptions.
The subscription ranges from $2.99 – $29.99. If you are interested in tracking your cycle and ovulation with this app, you can download it at the Apple App Store. 
Summary
From all of the previously mentioned applications, it is safe to say that the best one so far is Period Tracker. The app can track ovulation, period, and PMS at the same time.
It is also able to keep you on track and make you stay healthy.
Spanish version: Aprende cómo calcular el período de ovulación: usa estas aplicaciones