Have you ever been in a situation where you urgently need to submit an electronic copy of a document, and you are nowhere near a document scanner or any place that offers scanning services? This has happened to me several times, particularly when I'm working out of the office.
I know the feeling of frustration this kind of situation brings to many of us, and thankfully I've discovered the best solution to it. I found this app called CamScanner, which allowed me to use my smartphone's camera as a document scanner and create a PDF file from the scanned image.
This is a handy app, particularly if you handle numerous printed documents that need to be sent electronically. This article will discuss the CamScanner app, its features, how it's used, and any subscriptions linked to it.
About The CamScanner App
Features Of The CamScanner Free Version
Additional Features Enjoyed By Premium Accounts
How To Download The CamScanner App
How To Scan A Document Using The CamScanner App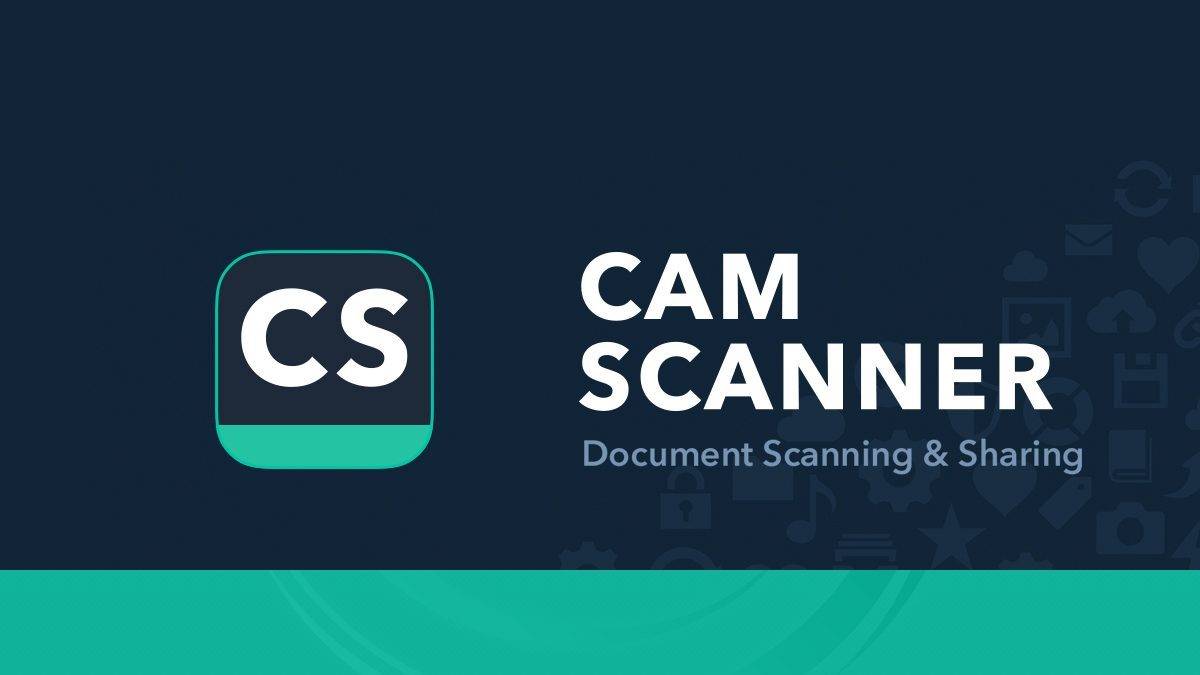 About The CamScanner App
CamScanner is a mobile app developed by Chinese company INTSIG Information Co. Ltd and released in 2011. The app was created to allow mobile devices to function as image scanners by taking a photo using the camera and share it as either a JPEG or PDF file.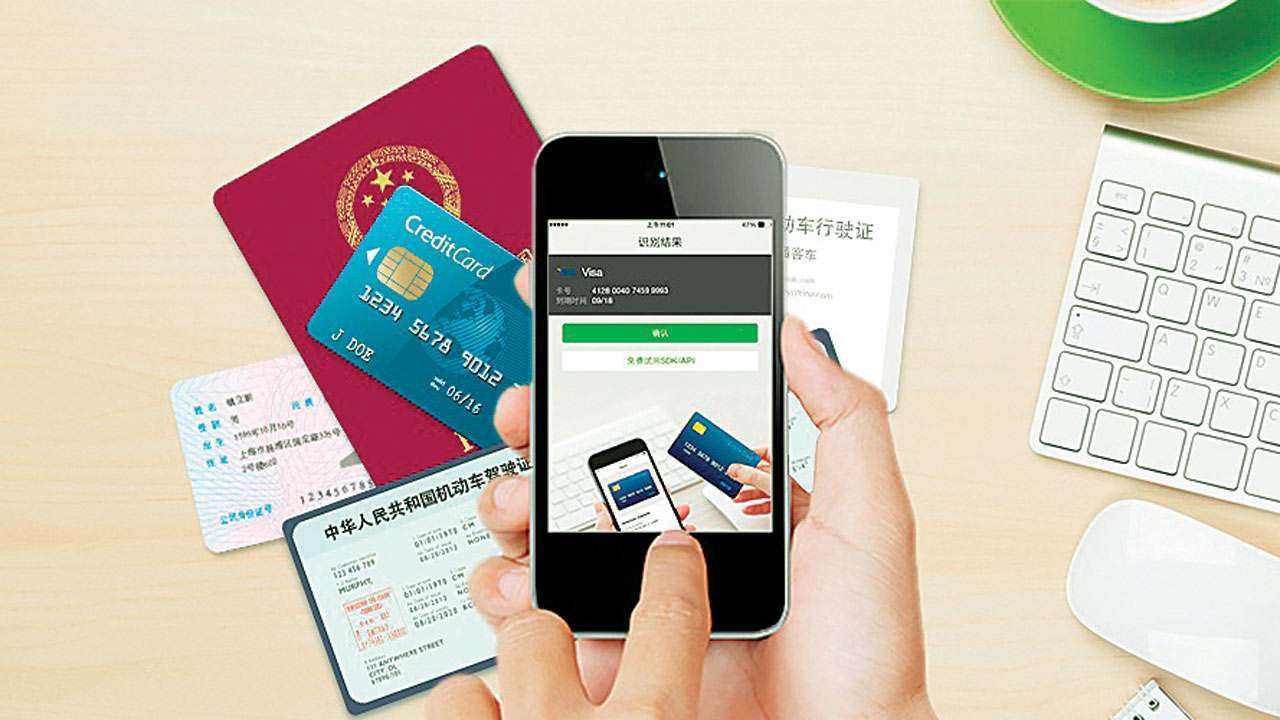 This mobile app is also capable of saving and archiving images anywhere and anytime. Before CamScanner and other scanning apps, digitizing printed documents into PDF files require heavy and complicated copying machines that need to be hooked up to a computer.
The CamScanner app also has features that allow you to enhance the captured images to eliminate things like background noise and color imperfections. It even has a function for converting photos into text files so you can easily edit content.
About The Developer
The app's developer INTSIG Information Co. Ltd was founded in 2006 as a provider of business and productivity applications. The Chinese firm considers itself a global leader in optical character recognition (OCR) technology, handwriting recognition, image processing, and artificial intelligence capabilities.
Its CamCard and CamScanner apps have been named the Apple Store Best Business & Productivity App and Best Paid App of 2011, 2012, 2013, and 2014.
Currently, INTSIG holds more than 100 patents in various technologies, including document recognition, facial recognition, and identity card recognition. Among its biggest technology partners are Microsoft, Intel, Softbank, Verizon Wireless, and Samsung Mobile.
Features Of The CamScanner Free Version
While the CamScanner app is free to download and use, it follows the freemium model and offers a premium subscription for additional features. However, the free version of the app still offers many useful features that you can surely take advantage of.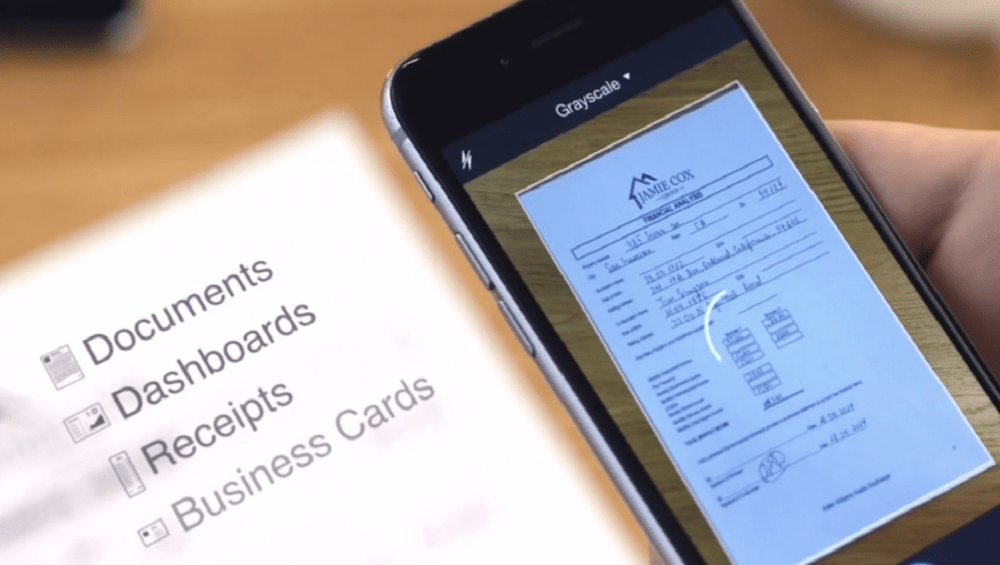 I found that, unlike other free apps, users of CamScanner's free version enjoy unlimited scans. In addition, creating PDF files may also be done by capturing a new photo of the document using the app or just uploading an existing image in your phone's gallery.
People who are conscious of mobile data consumption don't need to worry because the app does not require any Internet connection. This is because the files are directly stored on your device instead of the company's servers.
Image Editors, Shareability, And Other Free Features
I also learned that the free version is capable of scanning multiple documents that can be saved into a single PDF file. And since the app features a file history, it's pretty easy to search for the documents you need, even if you've done hundreds of scans.
When scanning documents, especially outdoors, it's expected that there would be things that would need to be removed or enhanced in the image. Luckily, the free version also has built-in image editing and enhancement capabilities.
If you're in the middle of scanning multiple items and you need to attend to something else, you don't need to worry because the app allows you to resume later. Sharing options are also included in the CamScanner's free version.
Additional Features Enjoyed By Premium Accounts
Since a paid subscription is needed for the CamScanner app's premium version, it's understandable that it has more features than the free one. The most notable additions are the Book Scan feature and the higher quality scans with edit OCR functions.
Speaking of OCR, premium users may also directly translate scanned documents using OCR translation, which features over 60 languages. In addition, scanned documents can also be directly exported as text files using the premium version.
As if conversion from images to text files wasn't impressive enough, I was astounded to learn that users can also convert photos of printed documents into Excel versions. That was impressive indeed.
File Security And Cloud Space
With a premium subscription, users will receive 10 GB of cloud space and will be allowed up to 40 additional collaborators. It will also allow users to create Doc Collages for multiple pages and edit each page and make annotations.
For increased security, you may set a PDF password for confidential files and share documents with others via password-protected links with expiration.
Premium subscribers using the iPhone app also enjoy a special lock option for their created documents.
How To Download The CamScanner App
The CamScanner app is available to both Android and iOS users, which is beneficial because I use both types of devices. The Android version has an average rating of 4.7 stars, while the iOS app has a rating of 4.8 out of 5 stars.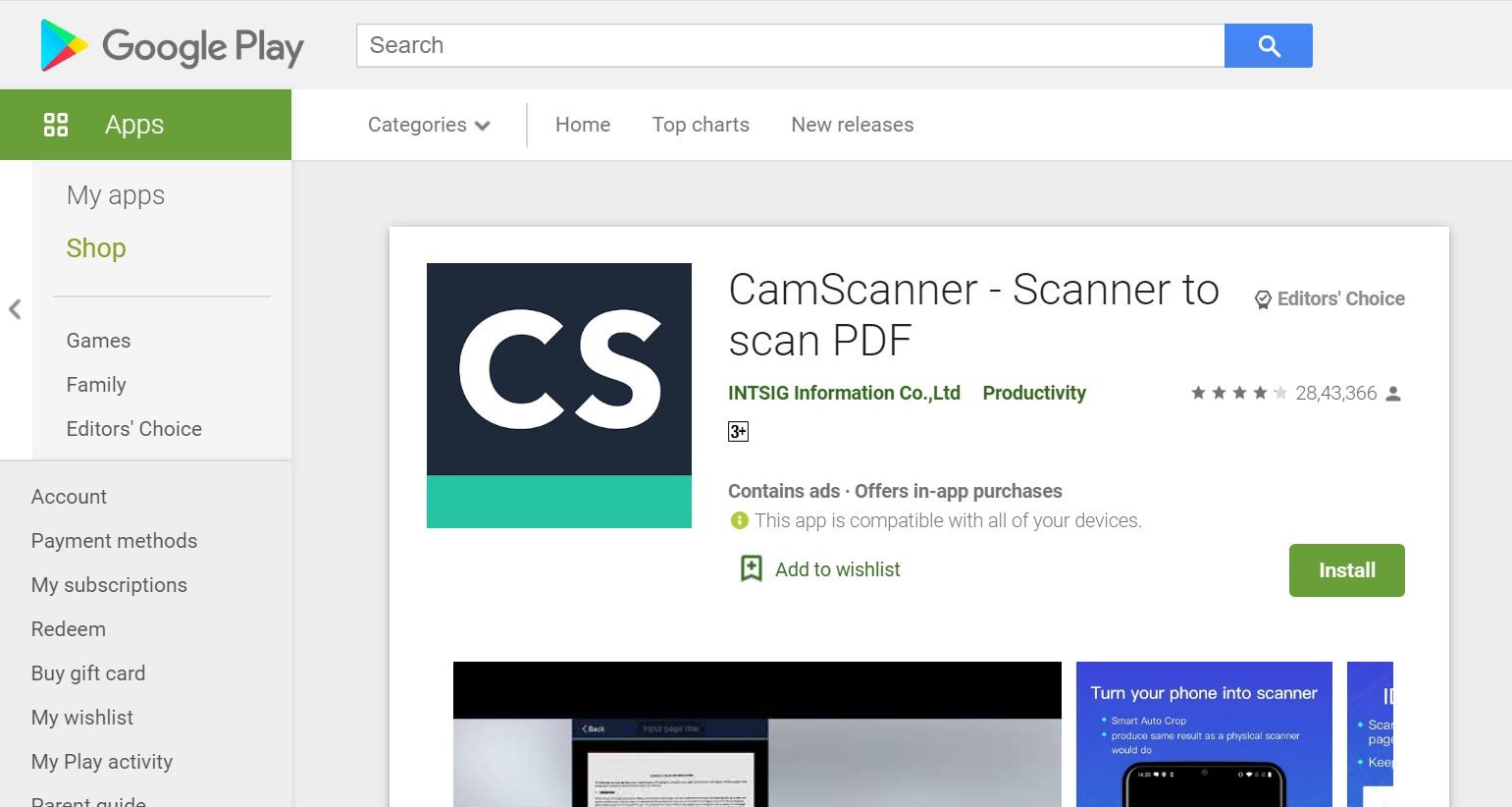 For Android users, you will find the app on the Google Play Store under the name CamScanner – Scanner to scan PDF. Once you find the correct app, tap on the Install button to start the download and installation process.
Meanwhile, iOS users will find it on the Apple App Store under the name CamScanner-PDF Scanner App. Tap on the Get button to download and install the app on your Apple device.
Premium Account Costs
As I mentioned earlier, the app follows the freemium model and offers premium subscriptions in exchange for additional features, which we discussed earlier.
The Premium Account, which caters to individuals, costs $4.99 per month to enjoy the additional features mentioned above.
Meanwhile, there's also a Business Account, which caters to groups and organizations and costs $6.99 per month per user. This account enjoys all of the Premium Account features plus team folder sharing, team member and privilege management, and document access management.
How To Scan A Document Using The CamScanner App
After discussing how to download the app, I also want to briefly go through the process of scanning a document using CamScanner.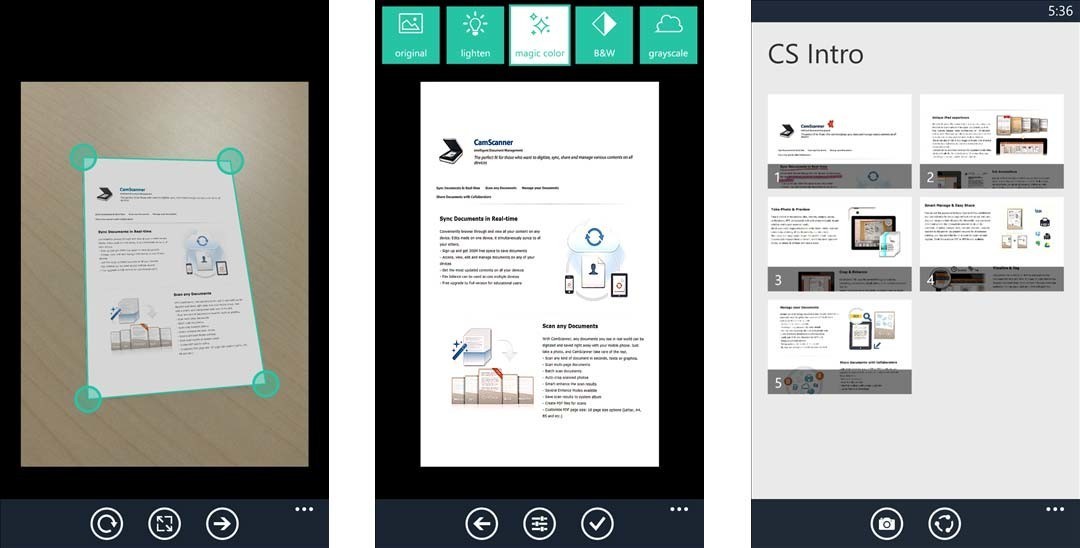 The first thing you'd need to do is to open the app on your device, and on the home screen, you will find a camera icon on the lower-left portion of the screen. Tap on this icon to open the camera and start the scanning process.
Once you get the camera to focus correctly on the document you want to scan, click the camera icon again, which is now at the lower center of the screen. This process is the same as taking any other picture using your phone's camera.
Cropping And Other Adjustments
Once you've taken a picture of the document, it will open a new page where you'll be able to make changes to the document before saving it. To crop the image, you only need to drag any of the white circles connected by lines that run along the perimeter of the image.
If you move one of these circles, a zoomed-in view will appear on top of the page to show you which part of the document it is moving along. Click the next button once you're done, and it will open another page where you can enhance or change its colors.
Tap on the check icon at the lower right corner to save the image, and then tap on the camera icon again if you want to add another image to the file. If you're done with scanning, press the Share button at the upper right corner of the screen, and you can decide whether to save it to the device or send it via email, WhatsApp, etc.
The Bottom Line
Scanning a document wherever you are and whenever the need arises is a great convenience to people like me who are always working out of the office but needs to constantly keep in touch with people there.
The CamScanner app brought about the much-needed flexibility into my workday so that I won't need to hurry back to the office or go around looking for a scanning service. If you're someone like me who's constantly out in the field but always needs to process and submit essential documents for work, maybe the CamScanner app is also for you.
Spanish version: CamScanner – La mejor aplicación de escaneo