If you have kids at home who want to watch educational yet entertaining cartoon shows, you have come to the right place. The Cartoon Network App is the best mobile app that will surely charm your kids into watching some of the best-animated shows on the planet.
As a parent, you always want your kids to watch safe, entertaining, and educational cartoon shows and that is what the Cartoon Network App brings to the table. It also has all the classic cartoon shows that you've watched before. Now, with this app, you can introduce them to a new generation.
Find out more about what the Cartoon Network app is all about, how you can download it, how to watch classics and new cartoons, and discover more features with this article.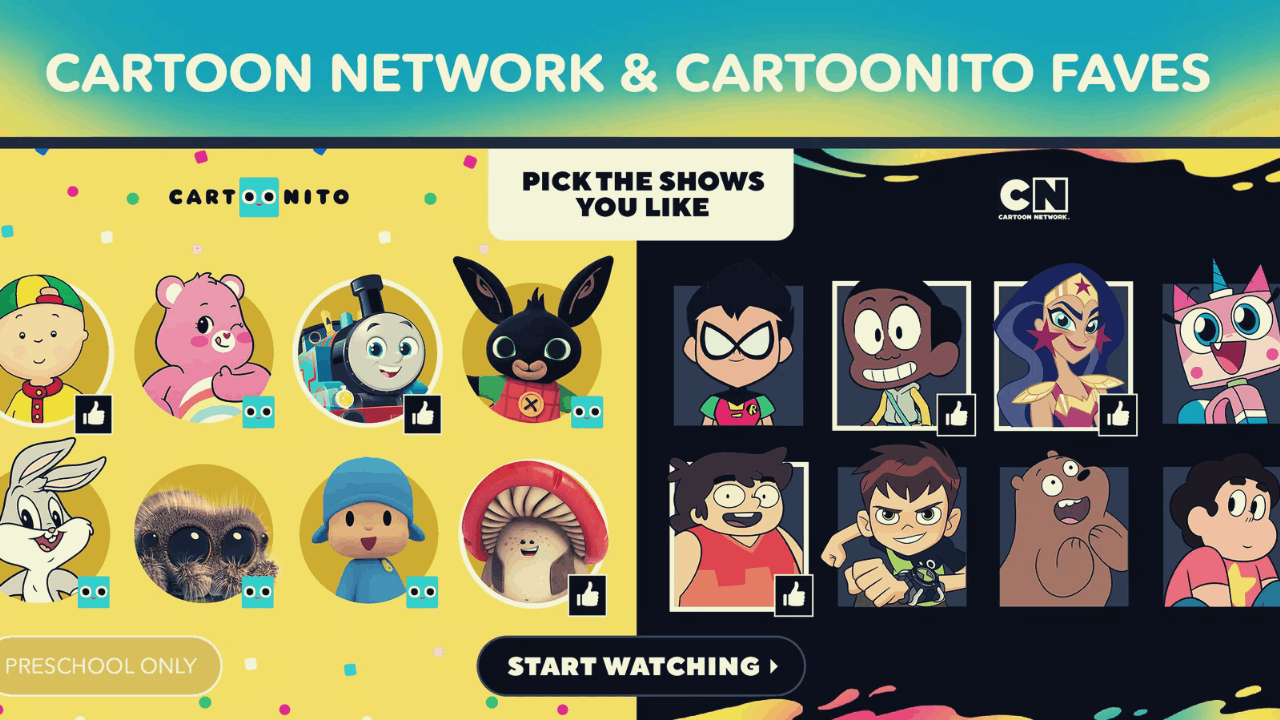 Watch Full Episodes of Your Favorite Cartoon Series
Kids and kids-at-heart can finally watch their favorite cartoon shows using their mobile devices with the Cartoon Network App. The app brings all the best Cartoon Network shows—old and new ones right to your fingertips.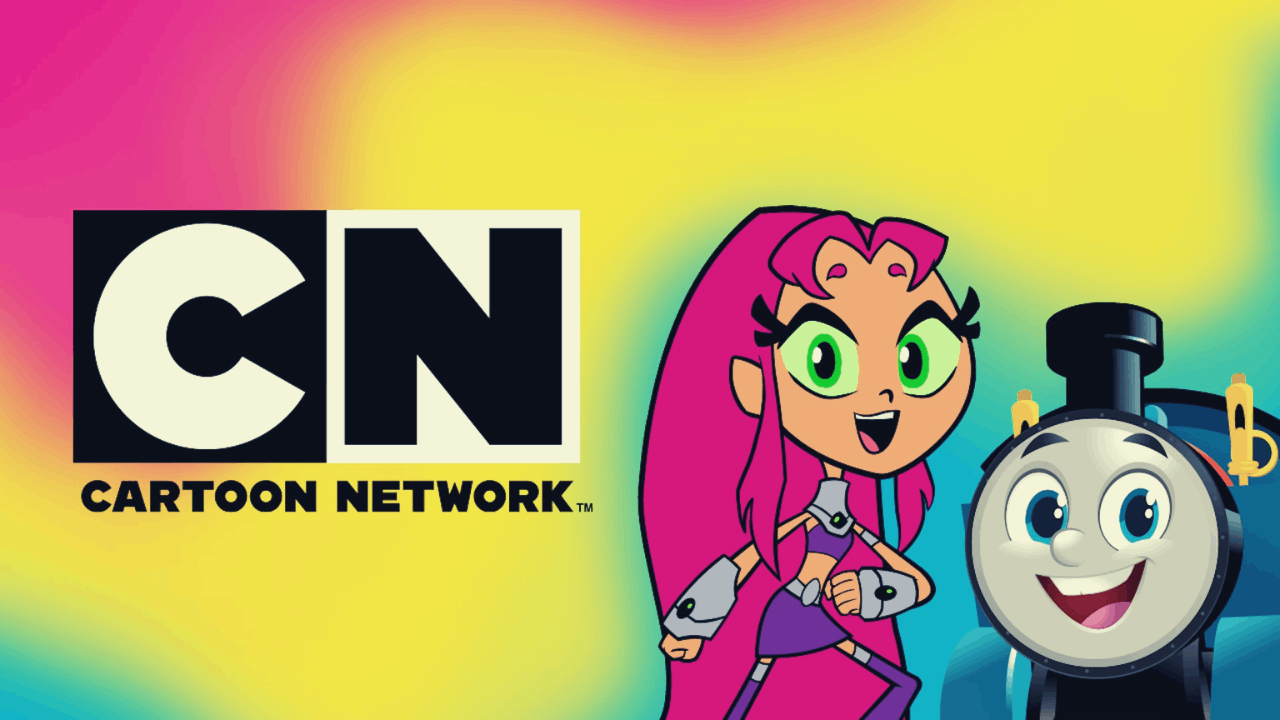 Watch the latest episodes of your favorite shows a day after they air on television. Check out more features as you explore the app even further with mini-episodes and exclusive content from the app.
With so many shows available on the app, you are assured that your kids will have a great time watching the shows that they love.
You can even recommend some of your favorite classic Cartoon Network shows to your kids and have them experience what your childhood was all about.
Where to Download the Cartoon Network App
The Cartoon Network app is available to download from both the Google Play Store for Android phones and the Apple App Store for iOS devices. To download, simply launch the platform depending on your device and search for the name of the app.
Make sure to download the app only through the platforms mentioned above. Tap Install once you've found the app to initiate the download procedure. Wait until the app is fully downloaded and installed on your device.
Cartoon Network app offers a monthly and yearly subscription, so if you want to get one for yourself, make sure that you have already linked your preferred payment option beforehand.
Also read: YouTube Kids – A Safer Online Experience for Kids
Pick the Shows That You Like
Once you've launched the app, you can log in using your credentials and start using it.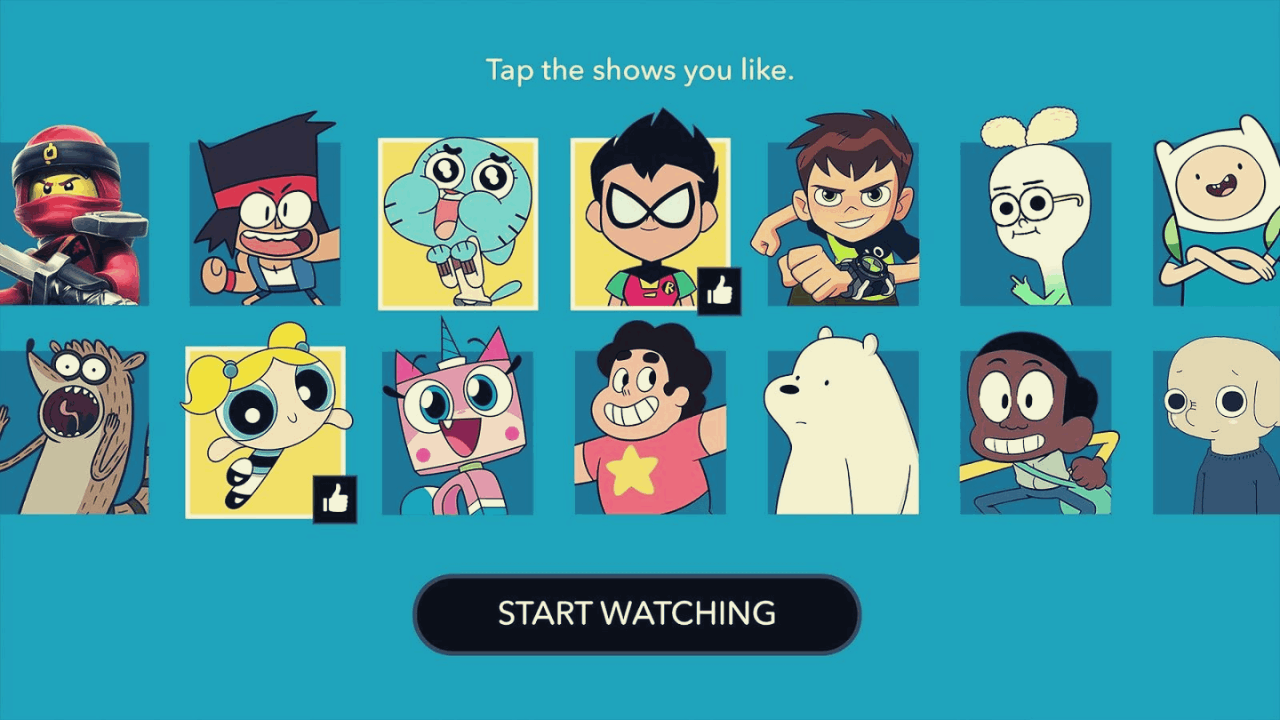 The app will then let you create a list of shows that you like. You can also browse and search for your favorites from a wide selection of shows from the app's library.
The app allows you to search for your shows through the title, the episodes, some clips, and even the songs that are used on the episode. Watch previews of the shows that you might like and see if they are right up your alley.
There are so many options to choose from and once you've created your list, the app will automatically add the latest episode to the list so you don't have to search and scroll through the library again.
Watch Exclusive Shows Made For the App
The Cartoon Network app is full of features, but there is one feature that makes the app even better—Cartoonito shows. Cartoonito shows are exclusive shows made for the app.
These are all-new shows that you can only watch on the app through a subscription. You can watch exclusive titles such as Pocoyo, Lucas the Spider, and more.
This content will only be available through a subscription. It's a great addition to an already stacked app so make sure you get the subscription to get even more content.
Check Out New Episodes Before They Air on TV
There are times when you fully enjoy the show that you're watching and you just want to be ahead of everyone else. Now, you can with the Cartoon Network app.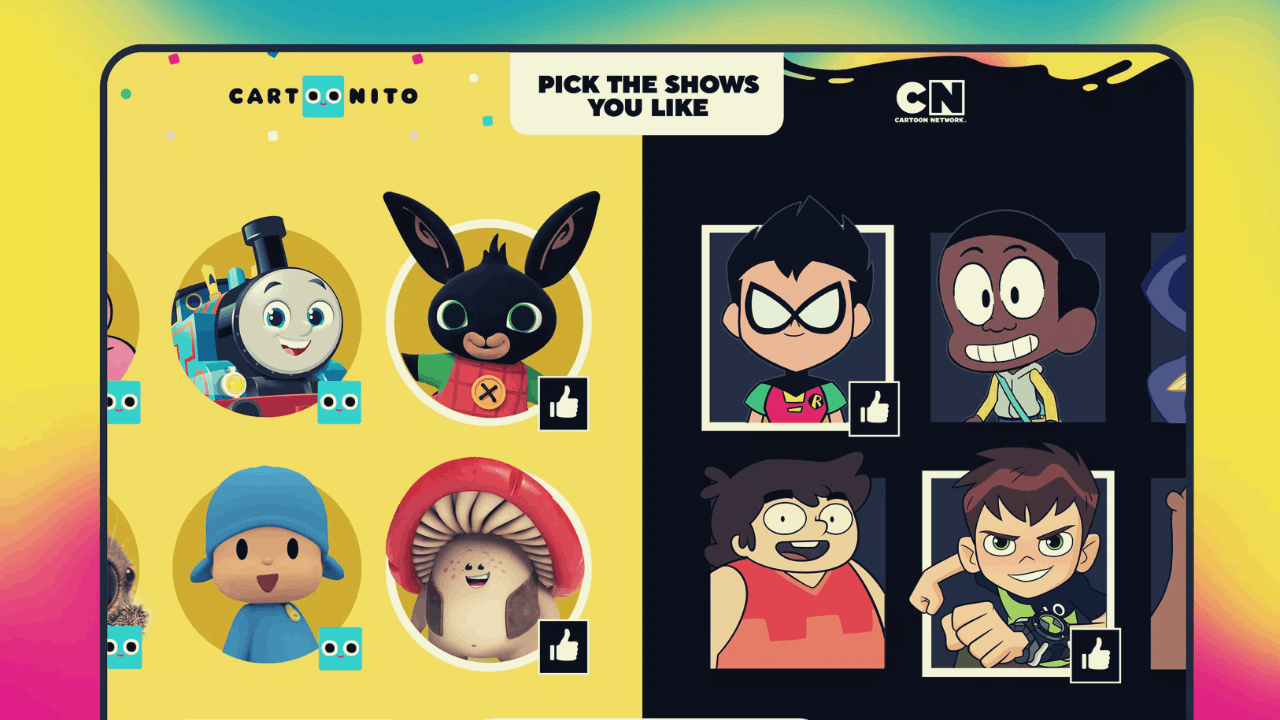 The app has a feature where you can check out the latest episode of your favorite show before it even airs on TV. You can even check out the premiere episode of a new show right before everyone else does.
All you need to do is to subscribe to a monthly subscription and you will be the first one to see the latest episodes.
Unlock More When You Sign Up With Your Cable Provider
The Cartoon Network app is loaded with exciting features. You can watch shows before they premiere, get exclusive content, and even make a playlist of your favorite shows all within the app.
You can even unlock more features when you sign up alongside your cable provider. If you want more content from the shows that you like, contact your cable provider and see how you can log in to the app using their service to get these additional perks.
Participating providers include Xfinity, Verizon, Spectrum, AT&T Universe, and more so if you have one of these providers, simply sign up and you'll get more of the shows you enjoy, without any additional costs.
Also read: Pinky Girl App: How to Dress Up and Make Friends
Clean User Interface Made Especially for Kids
One of the strongest suits of the Cartoon Network app is its clean and simple user interface. Kids nowadays are quite savvy when it comes to mobile technology, but there is still a level of simplicity within the app.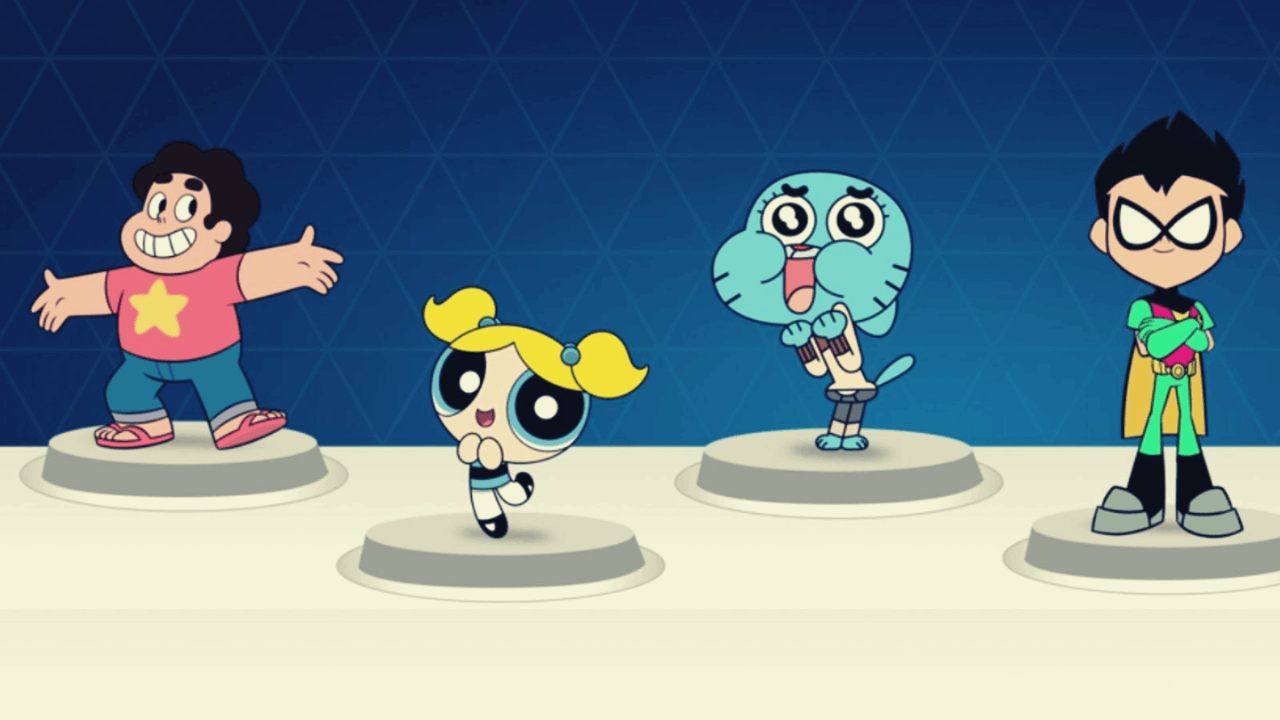 The interface is not cluttered with dazzling graphics that distract you from choosing your favorite shows. Instead, it immediately shows you all the shows that you want to watch.
Whether you want the classic ones or the most updated shows, the app features them right on the home screen. You can also immediately cast the show to your smart TV by tapping on the smart cast option if you want to watch your favorite show on a bigger screen.
Overall, the clean user interface makes navigating the different menus easier for kids. As such, they will not struggle with exploring the app.
Discover More Shows Through Recommendations
There will come a time when you're done watching an entire series and you're left with nothing to watch. You try to look for other shows but they don't pique your interest the way your favorite shows do.
Fortunately, the Cartoon Network app offers a recommendation list based on the shows that you've seen beforehand. These recommended shows offer something new yet at the same time, have some form of familiarity to it.
Most of the time, these recommended shows are either spin-off shows or shows that have the same theme as the ones that you've seen before. Go ahead and discover more shows through recommendations from the app and enjoy discovering some of the best cartoon shows on the app.
Is It Safe for Your Kids to Watch These Shows?
When it comes to mobile apps and the internet, you will always be worried if the app that your child is using is safe to use. There are a lot of terrifying entities waiting to prey on your child, so you want to secure the app as much as possible.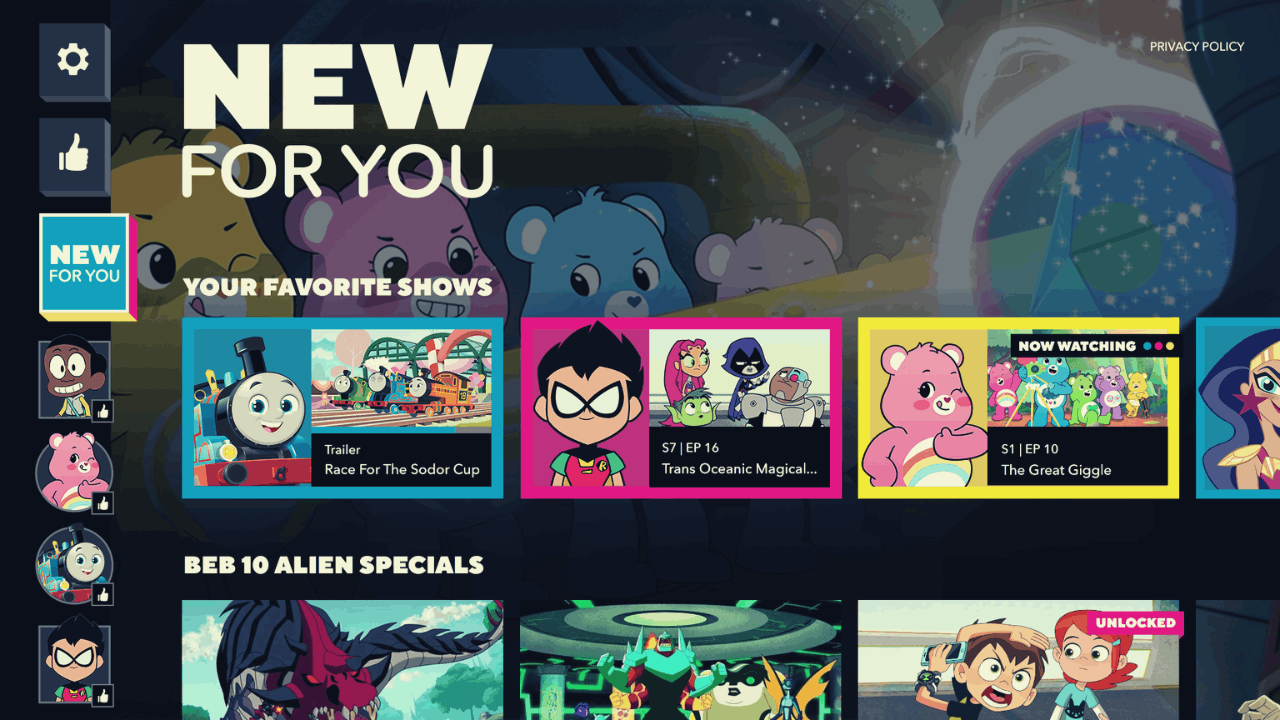 Fortunately, the Cartoon Network app is child-friendly as most of their shows have a safety rating. The app also has a feature where you can check what your child has been watching through the app's history.
While it is still best to let your kids watch cartoon shows on the app with your supervision, rest assured that the app does have all the necessary protection needed. So you can let your kids enjoy watching the shows they love without worrying.
What Are Some of the Best Shows on the App?
The Cartoon Network app boasts one of the largest libraries of animated shows on the planet. Here are just some of the best shows that you and your kids can watch and enjoy. Your kids can check out the action-packed Teen Titans GO or DC Superhero Girls.
If you want to explore some shows with high-quality storytelling and character development, you can enjoy Steven Universe and Adventure Time. Those who want to watch classic cartoons can go for Powerpuff Girls and Ben 10.
There are still so many shows on the app that you can watch as a family like Uncle Grandpa, Clarence, The Amazing World of Gumball, and more.
Also read: Apple Tv App – Find Out How to Use and Download It
Conclusion
Having your kids appreciate the cartoon shows that you've watched as a kid allows them to experience what your childhood was like.
Not only does the Cartoon Network App show them the classic shows, but they are also introduced to a list of amazing content that helps shape them to become a better person. This streaming app will let you enjoy watching these shows with your kids!
Spanish version: Aplicación de Cartoon Network – Aprende cómo ver clásicos y nuevos dibujos animados
German version: Cartoon Network App – Erfahren Sie, Wie Sie Klassiker Und Neue Cartoons Ansehen Können