Over the years, there have been numerous advancements in the consumer electronics sector, and one of these advancements is the development of smart TVs. Most new TV units released nowadays are already smart TVs, which have increased in popularity among consumers.
Some of these TVs even have integrated apps like Netflix and Hulu that let you stream videos with just a push of a button on the remote. And because smart TVs can be connected wirelessly to the internet, mobile devices can now cast their display on them as long as they're connected to the same network.
Several apps have been developed to enable screen mirroring or screencasting to get a bigger display from a mobile device to a smart TV. This article will discuss one of these apps called Cast to TV, its features, how it works, and how to download it. Continue reading below if you want to know more.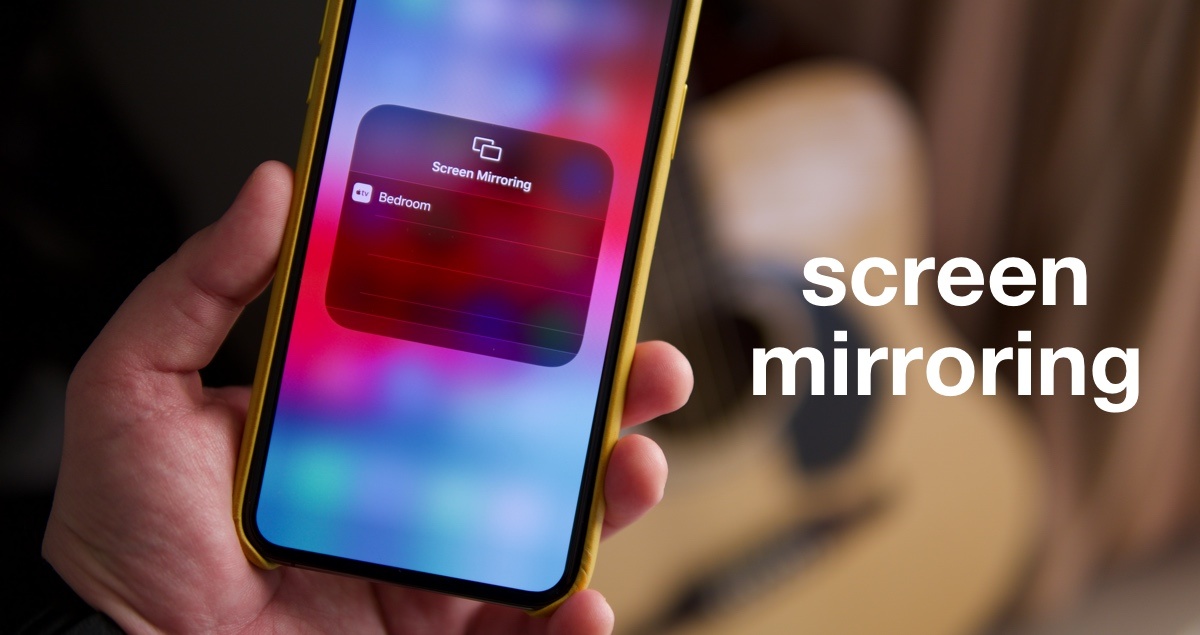 What Is Mirror Cast or Screen Mirroring?
The technology that allows other devices to project their display on a bigger screen, such as a smart TV, is known under various names, including mirror cast, screen mirroring, screencast, and sharing screens. However, the official name of this technology is Miracast.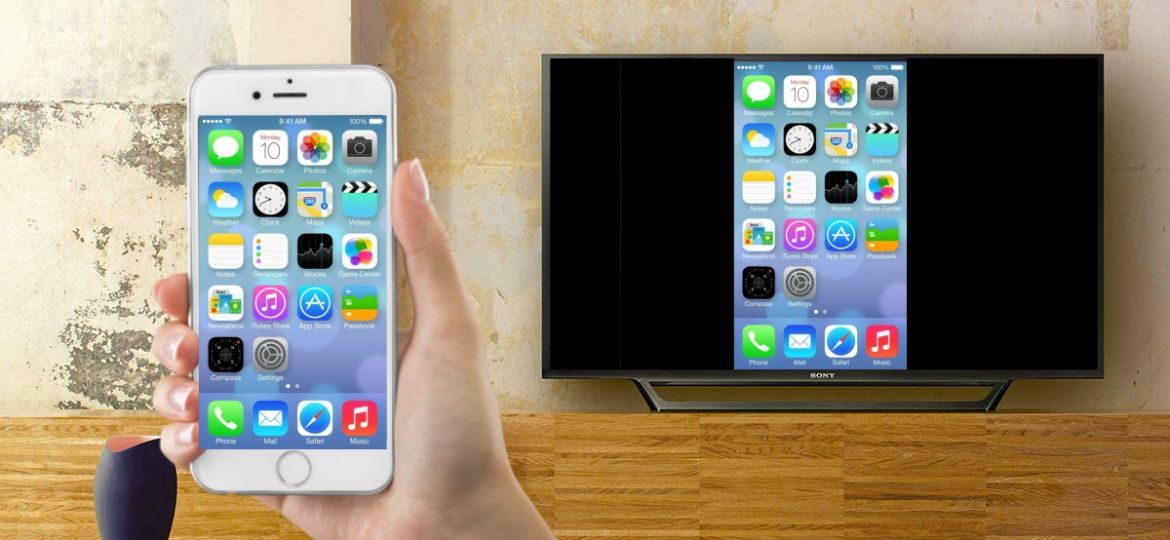 Miracast is a certification program launched by the Wi-Fi Alliance in 2012. Devices that are Miracast-certified are capable of communicating with each other regardless of brand or manufacturer.
It uses peer-to-peer Wi-Fi Direct standards and allows transmission of up to 1080p HD video and 5.1 surround sound. In essence, Miracast works like an HDMI cable but wirelessly, copying everything from one screen and emulating it on another.
Brief History of Miracast
As I mentioned earlier, the Wi-Fi Alliance launched Miracast at the end of 2012, and in 2013, tech firm Nvidia announced support for the technology. Microsoft added Miracast support in Windows 8.1 and Windows 10.
Google first adopted support for the Miracast wireless display standard in Android version 4.2+ but dropped support with Android 6.0 Marshmallow. However, Android users are still able to use Miracast through numerous apps available online.
The latest to adopt the technology was the Ubuntu Touch-Powered Meizu Pro 5 in April 2016. It supported Miracast in OTA-11.
Also read: Chromecast With Android TV And Remote Control – Learn How It Works
Exploring the Cast to TV App
Like I said before, multiple apps have been developed to enable mobile device owners to use Miracast to share what is on their screens to a bigger display such as those of smart TVs. The Cast to TV app is considered one of the best when it comes to screencasting.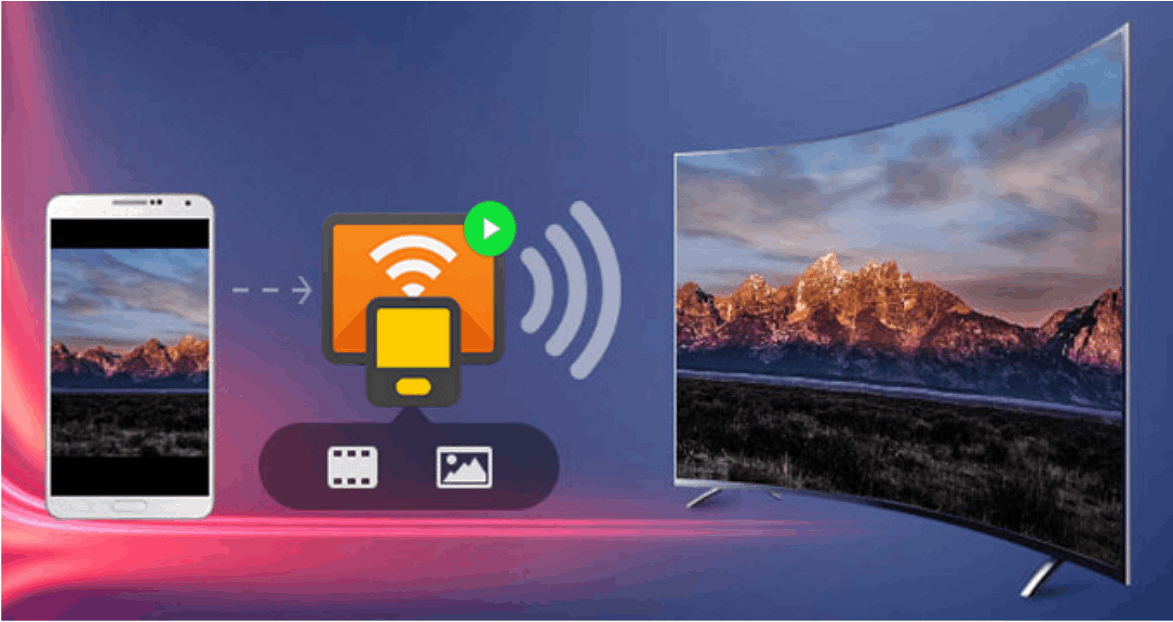 I consider the Cast to TV app an all-in-one app when it comes to mirror casting as you can use it on a variety of devices, including Chromecast, Smart TVs, Amazon Fire TV, and Cast to Fire Stick, Roku devices, and even video game consoles like the Xbox One and Xbox 360.
About the App's Developer
Chinese app developer InShot Inc. developed and published The Cast to TV. The company has been active as a publisher since 2011 and has launched several Android apps.
Aside from Cast to TV, the other apps created by InShot include the YouCut video editing app, MP3 Cutter and Ringtone Maker, Video Player All Format – XPlayer, and Photo Editor Pro.
Notable Features of the Cast to TV App
I use mirror casting to watch movies and sitcoms from my phone on the bigger TV screen, but controlling it may sometimes be a hassle when using the local casting feature of my phone. Luckily, the Cast to TV app has a remote-like feature with pause, volume, forward/rewind, and previous/next buttons.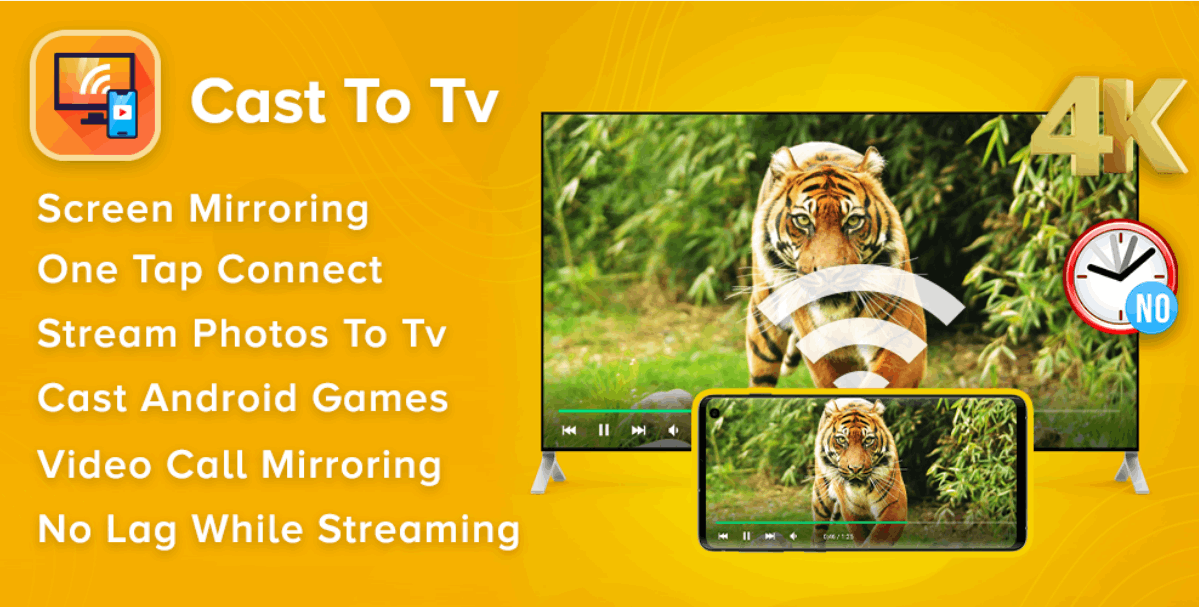 I don't even have to use another app to open videos saved on my device since this app already has a local playback feature.
Speaking of local playback, Cast to TV automatically detects all video, audio, and photo files on my local storage and SD card. I can also make a queue of videos that I want to watch.
Other Features
If I want to play something using cast and streaming devices, the app automatically searches for them. There's also an option to play media in shuffle, loop, and repeat modes so I can play the latest song of my favorite band over and over until I memorize the lyrics.
The app was also designed to accommodate video cast, music cast & photo slideshow cast.
Also read: Apple Tv App – Find Out How to Use and Download It
Download and Installation of the Cast to TV App
While Cast to TV can be used to cast to various devices, this app is only available to Android device owners as it can only be downloaded on the Google Play Store. The app has no iOS version yet, but I hope it will be developed soon as I also use iOS devices.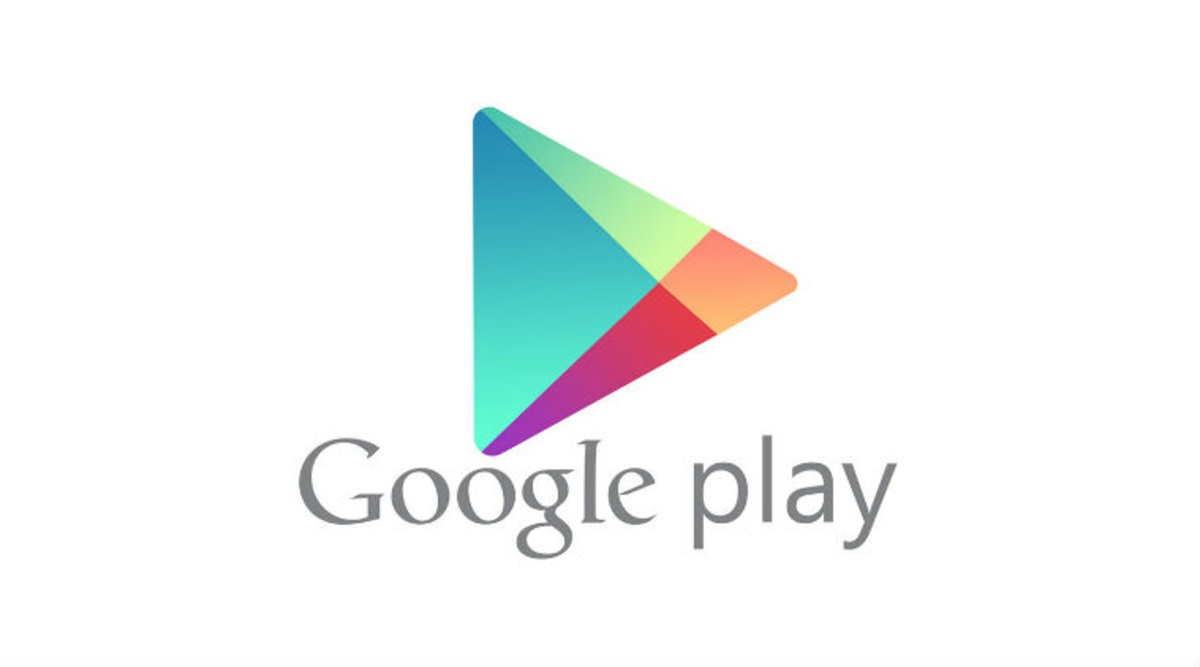 To download the app, go to the Google Play Store on your device, and you search for the app. You will find it under the name Cast to TV – Chromecast, Roku, stream phone to TV. The app is currently rated 4.6 out of 5 stars based on almost 300,000 user reviews.
Since the app is free to download, tap on the Install button, and it will automatically start downloading and installing after all files are downloaded completely.
Additional Information on the App
The Cast to TV app has been downloaded and installed more than 10 million times. Its file size, current version, and required Android version vary with the Android device that you'll be using the app on.
While the app is free to download and use, the developer offers in-app purchases for additional perks and features. Product costs range between $2.99 to $4.99 per item.
Permissions Asked By the App Upon Installation
Just like any other mobile app, the Cast to TV app needs specific permissions to function properly. All versions of the app need access to your device's Wi-Fi connection information.
It also needs access to your USB storage to read, modify, or delete its contents. The app will also need permission to access photos, videos, audio, and other files. This is expected since the app includes a feature for playing local videos and other media files.
Other Permissions Required By the App
Aside from the aforementioned, the app will require additional permissions. It will need permission to receive data from the Internet and allow Wi-Fi Multicast reception. It will also need to be able to connect and disconnect from the Wi-Fi network.
The app will also ask to view network connections and be granted full network access. It will also need to be able to prevent your device from sleeping, which is understandable since you wouldn't like it if your phone suddenly goes into sleep mode in the middle of the movie you're casting.
Also read: WeTV – Watch Dramas and Shows
Understanding the Developer's Privacy Policy
According to InShot Inc.'s Privacy Policy, the company places importance on protecting the privacy of its users and that the policy was made to help them understand how it handles personally identifiable information (PII) that they occasionally provide.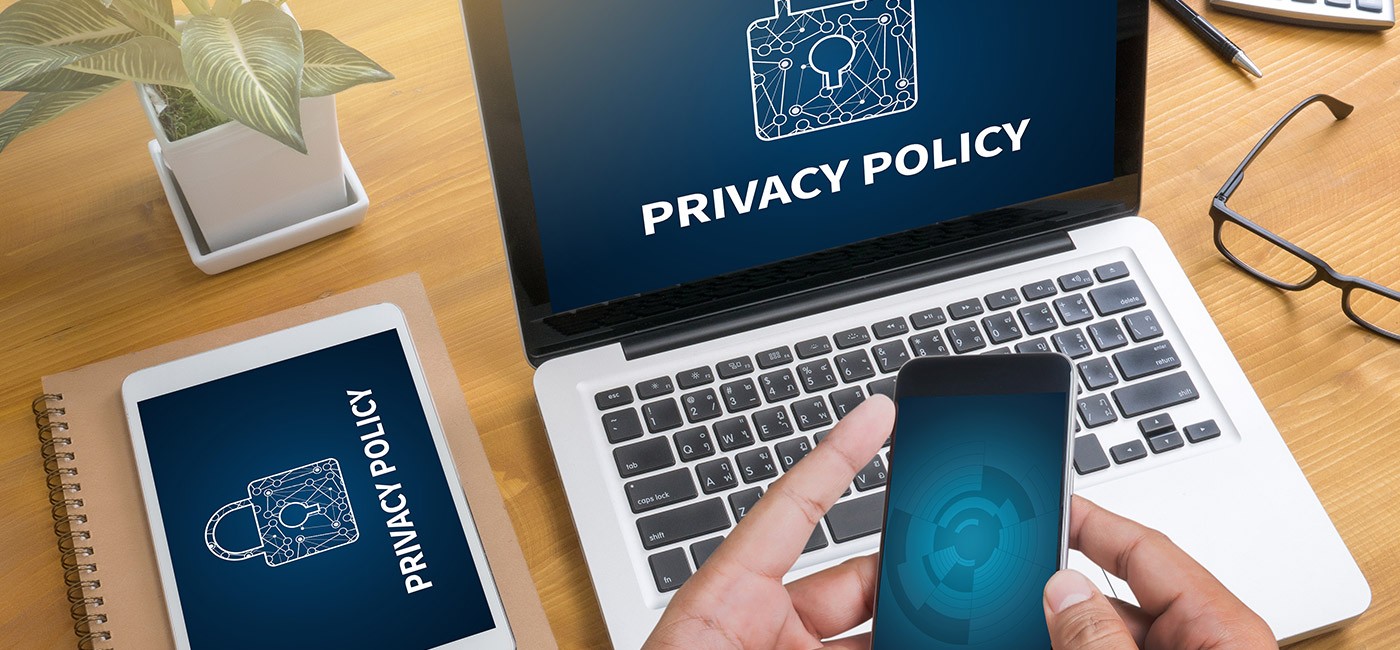 The developer claims that generally, it does not collect PII from downloading its Android apps and specifically does not require the users to register before downloading the apps. The company also emphasized that it does not track user visits to the apps since it does not have a server to store PII.
However, it mentioned that it uses Facebook as its ads provider and that Facebook wants to show ads relevant to users.
Other Privacy Policy Details
According to InShot, it may only access users' PII when they personally email their feedback or provide a bug report. In these cases, the PII that the company collects is strictly limited to name, email address, and survey response only.
The developer guarantees that the collected PII will only be used for contacting the user and improving its services. No information will be used for other purposes, such as further marketing its products or disclosing personal information to a third party for commercial gains.
Conclusion
The Cast to TV app is truly an excellent tool for enjoying movies and TV shows on a bigger screen in cases where they are only available or accessible via my mobile device. My favorite feature of the app is its remote control-like buttons because it makes watching easier for me.
I recommend the Cast to TV app to any Android user who wants to mirror cast their device on a larger screen. Hopefully, this article gave you an idea of whether this app can also be useful to you. If you think it's worth it, don't hesitate and download it from the Google Play Store now.