I love meeting new people and making new friends, so I always try different apps to form new relationships. Nowadays, it's becoming more common for apps to use live video chatting instead of traditional text messaging to meet online.
One of the most popular online video chat apps is Chamet. The app lets users meet random individuals through online video chat and voice chats. Chamet aims to help strangers be friends regardless of their location.
Check out how I meet new friends on the Chamet app even if we do not speak the same language and learn the app's other features below.
Discovering the Chamet App
Granting Permissions and Accepting the Privacy Policy
Completing My Profile on Chamet
Meeting Strangers Through Video Chats on Chamet
Knowing the Things to Do During the Video Chat
Creating a Party Room on Chamet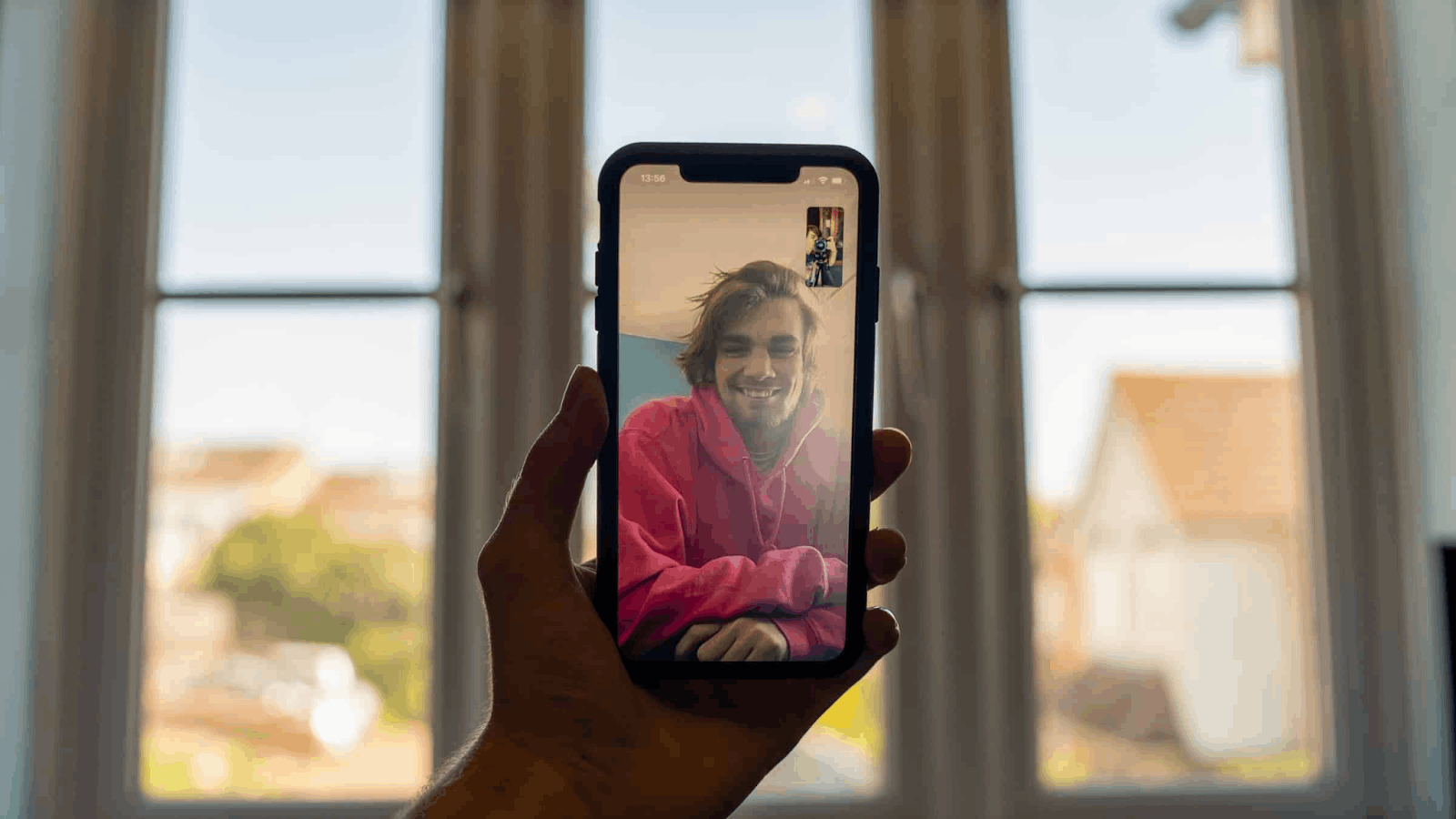 Discovering the Chamet App
I remember clearly how the Chamet app piqued my interest, so I immediately installed it. I discovered that Chamet is a one-on-one and multiplayer online video and voice chat platform for people to meet online.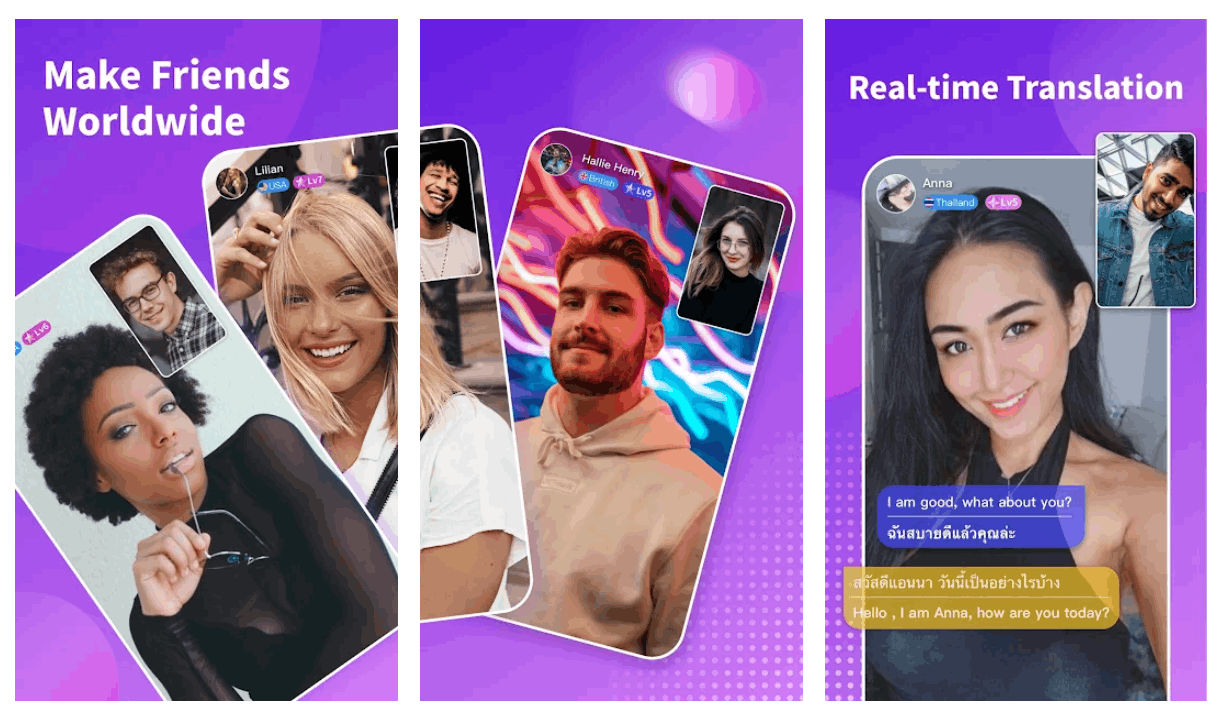 Chamet aims to break location boundaries as the app wants its users to meet and make friends from anywhere in the world. It randomly matches its users with strangers to have meaningful encounters through video chat.
Chamet ensures that people can make friends easily as it promotes genuine interaction through its features. A language barrier between two users is never a problem on Chamet because it provides a real-time translation.
Aside from one-on-one video chat, Chamet supports group video calling with friends of up to five members through its Party Room feature. Users can also be live streamers to interact with anyone in the world. Users can become fans of these streamers.
Installing the Chamet App
I also found out that the Chamet app is also a social media platform with over 10 million downloads since its release in November 2019 to over 150 countries.
After knowing that I could meet anyone from over 150 countries, I downloaded the app. The Chamet app is available on the Google Play Store for free. Chamet also has in-app purchase items available.
Before installing the app, users need to know that it has a "mature" rating because the Chamet team cannot control the content discussed during the video chats. Users should also know that Chamet works smoother when installed on iOS 10.0 or later devices or Android 4.0 or later.
Granting Permissions and Accepting the Privacy Policy
Upon installing the Chamet app, it asked me to grant permission to access different functions and features of my mobile device. For example, Chamet wants to read and modify the content of the file storage, record audio through the microphone, take photos and videos using the camera, etc.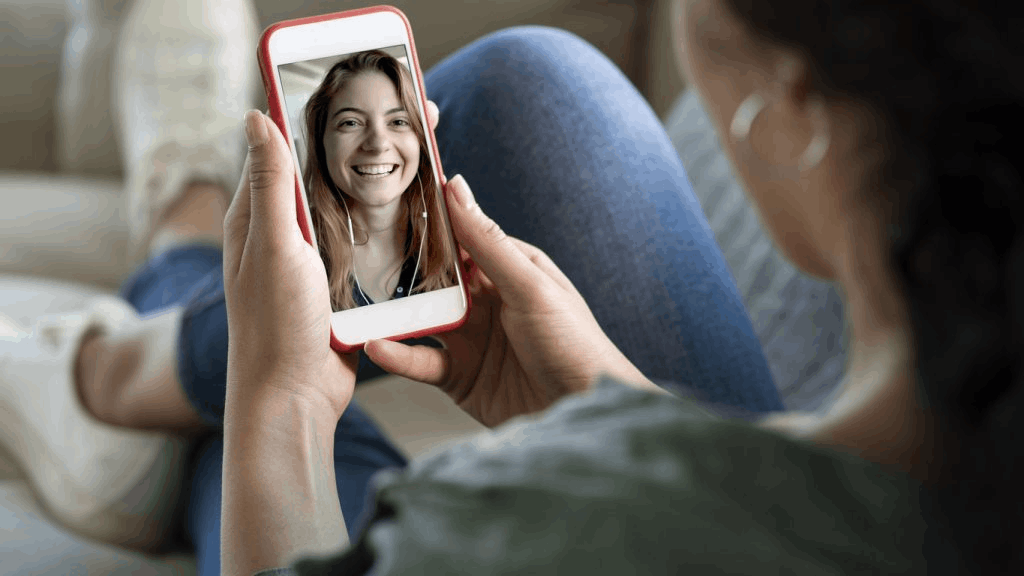 In addition, the app sought permission to know my location, retrieve running apps, view Wi-Fi connections, download files, control flashlight, change audio settings, prevent the device from sleeping, pair with Bluetooth devices, view network connections, draw over other apps, and control vibration.
After granting permissions, the Chamet app let me read and agree to its Privacy Policy. It explained the information it would collect, such as the nickname, avatar, and other personally identifiable information.
Chamet is dedicated to protecting the users' privacy by ensuring that all the collected data will remain confidential. The app also mentions that it will not rent or sell the collected information from users to third parties or even the group of companies of which Chamet is a part.
Creating an Account on Chamet
Once I agreed upon the Privacy Policy, the Chamet app welcomed me with its motto, "make chat borderless." Then, I proceeded to sign up for an account on the app. There are three ways to create an account on Chamet: through Facebook, Google, or a phone number.
The app supports linking any Facebook or Google account to collect the necessary information for the profile, such as the name and profile picture. Linking Facebook or Google accounts can be done in just a few taps.
Chamet does not require verification for all the options, so users are automatically registered after providing the necessary information.
Completing My Profile on Chamet
Even though Chamet knows my name and has a copy of my profile picture, they are not enough for my user profile. Thus, I needed to complete my profile first by providing more information about myself.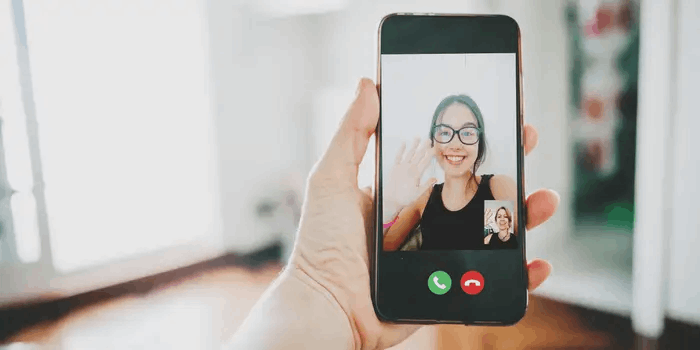 First, I had to identify my gender on the app. Chamet reminded me that I could not change this after confirmation. Then, I indicated my birthdate. Chamet is strict regarding age, as seen in its age restriction and rating on the Google Play Store and the Apple App Store.
I have the chance to change my display name and photo on the app aside from the information Chamet got from my Facebook account. The nickname on Chamet must be unique, so I had to create a new one. Users may skip the process of uploading a new photo.
Exploring the App's Tabs
The Chamet app has five main tabs on the bottom of the screen, making the user interface visually pleasing. The first tab is its main feature, the "random match" maker for users to meet strangers through video chat.
I can find popular users and nearby users on the second tab. All users currently doing their live stream are displayed on the third tab. If I decide to go live, the options are on this tab.
The fourth tab is meant for the "Party" room for groups of friends who want to chill and hang out together virtually. Finally, the last tab lets me check my profile, messages, and settings to customize my user experience.
Meeting Strangers Through Video Chats on Chamet
I am fond of meeting new people, so I was excited to try the Chamet app's main feature. I can make a one-on-one video call with anyone anywhere in the world through the "Random Match" feature.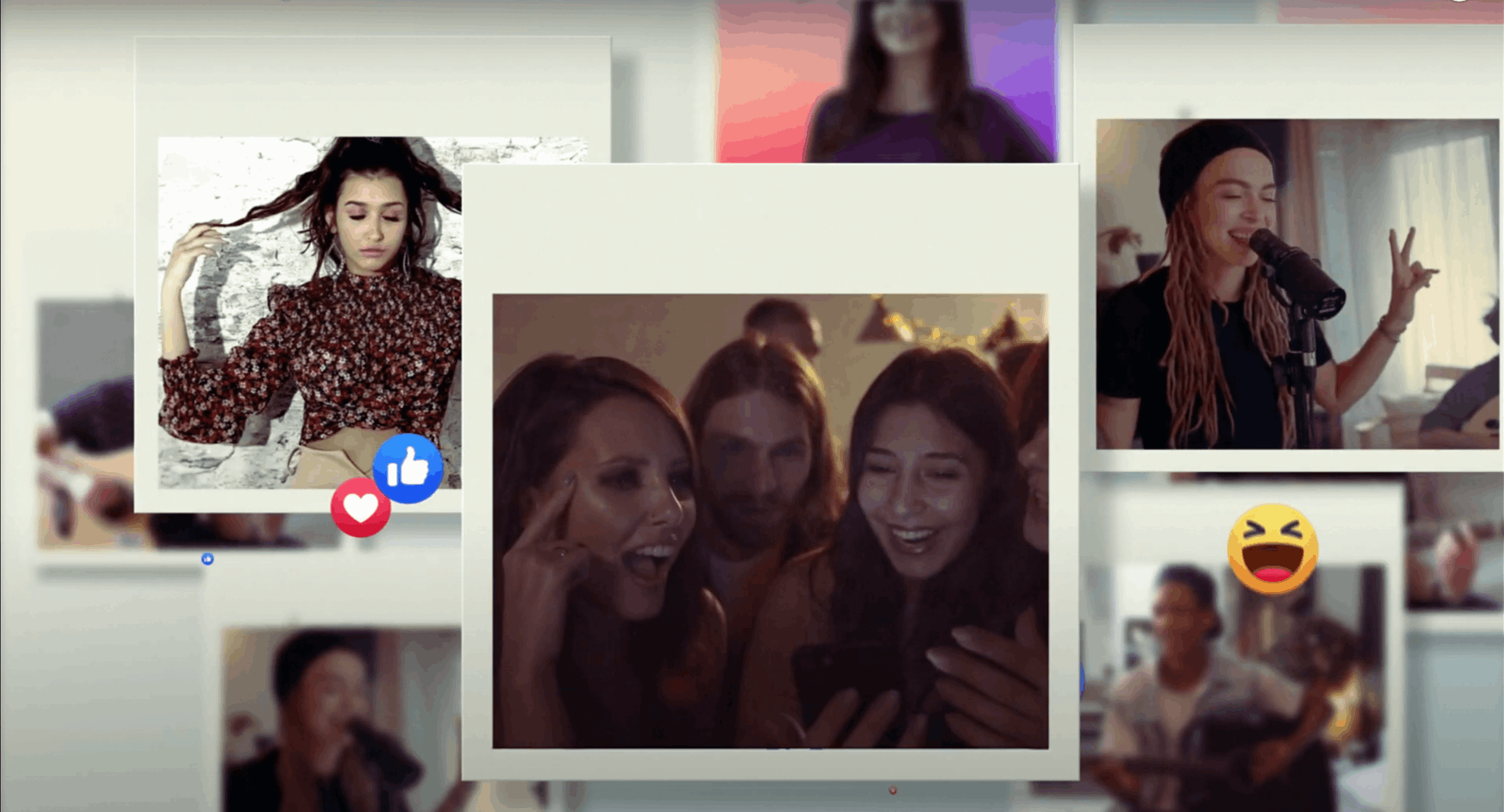 I can see on the app's first tab how many other users are waiting to be randomly matched. I only had to click the "Random Match" button and let the app do its magic by setting me up with another user from any of the 150 countries where it is available.
I liked that the app wants to ensure that users are genuine by minimizing the possibility of fake accounts. Chamet requires users to show their faces on the camera to detect real people. The app asks users to nod their heads and open/close their mouths.
If the app fails to detect the face and action, it will not randomly match the users with other users. Thus, it is important to make a face clearly visible on the camera.
Preparing for the Video Chat
There is a waiting room on the app where users go before being matched with other users. While I wait, I like preparing how I look because I want the other users to have a great impression of me.
I can use the beauty effects and tools available such as smooth, whiten, contrast, saturation, eye, and slim. I can also edit on the app my hairline, nose, nosewing, lips, mouth, chin, eyeball, cheek, wrinkle, tooth, and glasses.
Chamet has filters and stickers that I can use to complete my look before meeting a stranger on the app. Once I am prepared, I just have to click the "Start" button to begin the matching process.
Knowing the Things to Do During the Video Chat
It will only take seconds before the app randomly matches me with another user. Since the app has a strict process of detecting real people, I've never had a problem with fake accounts. I have meaningful interactions with real people on Chamet.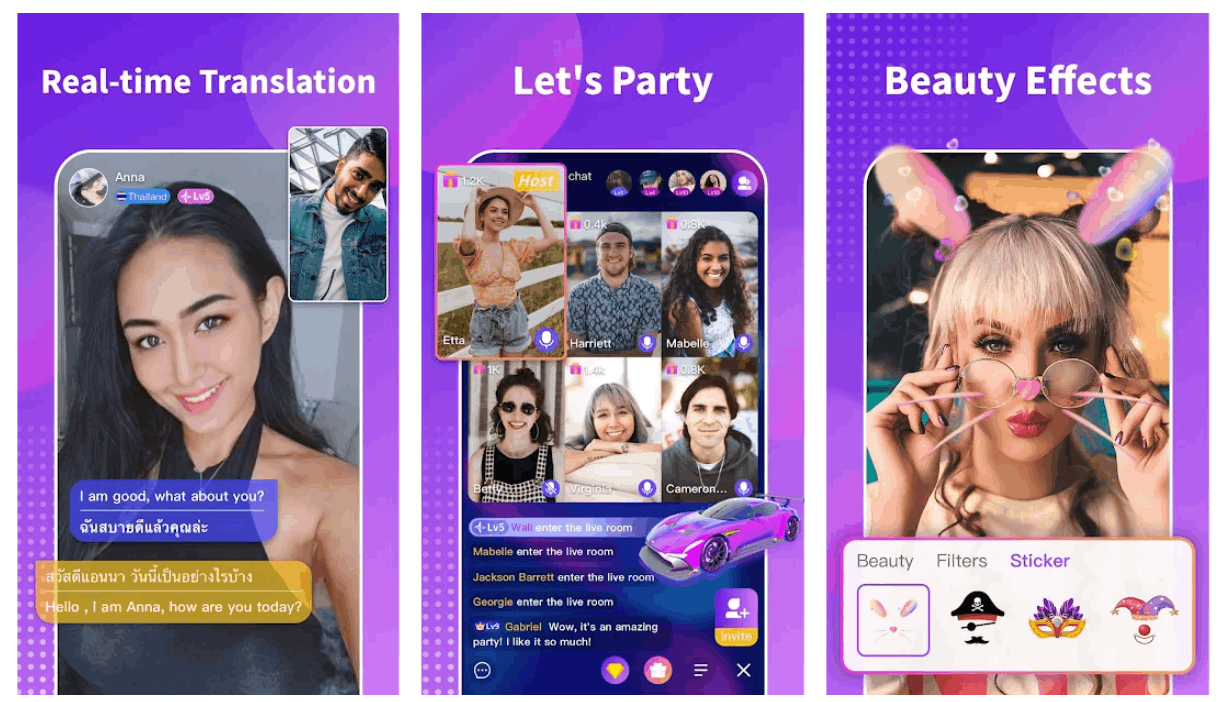 Users cannot turn off their cameras during the video call, but they can switch between front and back cameras. During the call, users can change the stickers, filters, and other beautification settings.
There are times that I need to mute myself because of the noisy background. I can turn on and turn off my microphone anytime I want.
As mentioned, Chamet bridged the possible language barrier through two features: voice-to-text and translation. I turn the voice-to-text feature whenever there is poor audio. The translation can also be set when there is no common language between the two users.
Sending Messages and Gifts to Other Users
Chamet allows us to send text messages to the person we are currently talking to. These chats will be saved on the "Messages" option on the last tab of the app. I often use these when I want to be friends with the person I just met, as we can continue communicating through chat.
It is also possible to send "Gifts" to other users. These gifts are different items in the form of stickers that users can buy through diamonds (Chamet's in-app currency).
There are many diamond packages available. The cheapest diamond package is $0.99 for 4,500 diamonds, while the biggest package costs $39.99 for 170,000 diamonds.
Creating a Party Room on Chamet
I have been on the app for quite some time already, and I have met great friends. Whenever we want to hang out, we can easily use the "Party Room" feature to talk among ourselves. However, the room has a maximum of five people.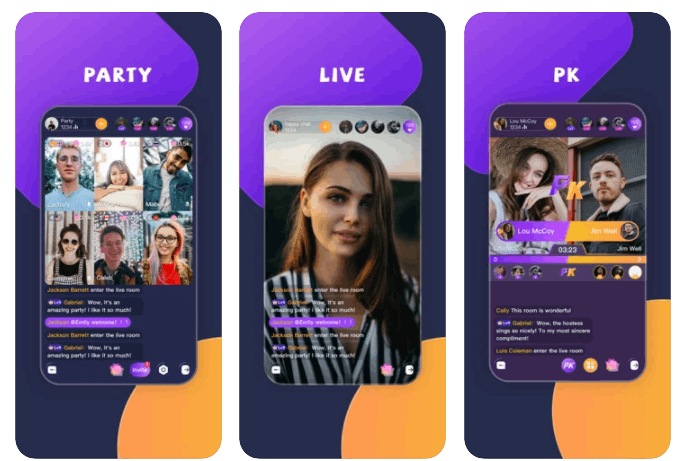 Ideally, any room can be public or private. If we want to interact with other users, we can set the room to be public. Other users can listen, watch, and send messages to us. We can also receive gifts from them.
There is a "Group" option on this feature where I can create or join a group of users. Starting or creating a "Party Room" becomes easy through these groups because all the members will receive a notification if a member starts a room.
Streaming on Chamet
The live streaming feature of Chamet is like the other streaming apps where users can watch other users who are doing a "live". Anyone can start a live stream on Chamet, and anyone can also watch their stream.
I always opt to watch streamers rather than starting my own. I can send gifts to my favorite streamers during the stream and interact with them through live chats.
Conclusion
The Chamet app allows its users to meet and make friends from anywhere in the world. It promotes interesting and fun interactions as users will be randomly matched with strangers. Through this app anyone can meet someone that they never would have met otherwise. Chamet helps people form relationships and create great friendships.