When you plan a vacation or hang out with friends, knowing if it will rain or not will help you decide on your clothes and destination, while it's easy to look outside to see the color of the sky or if the sun is shining, weather apps could give you data-backed predictions.
Some weather apps have additional features, so it is important for you to choose the one that fits your lifestyle. Here are the best weather apps for Android or iPhone if you don't want to get soaked from the rain or sweaty due to excessive heat.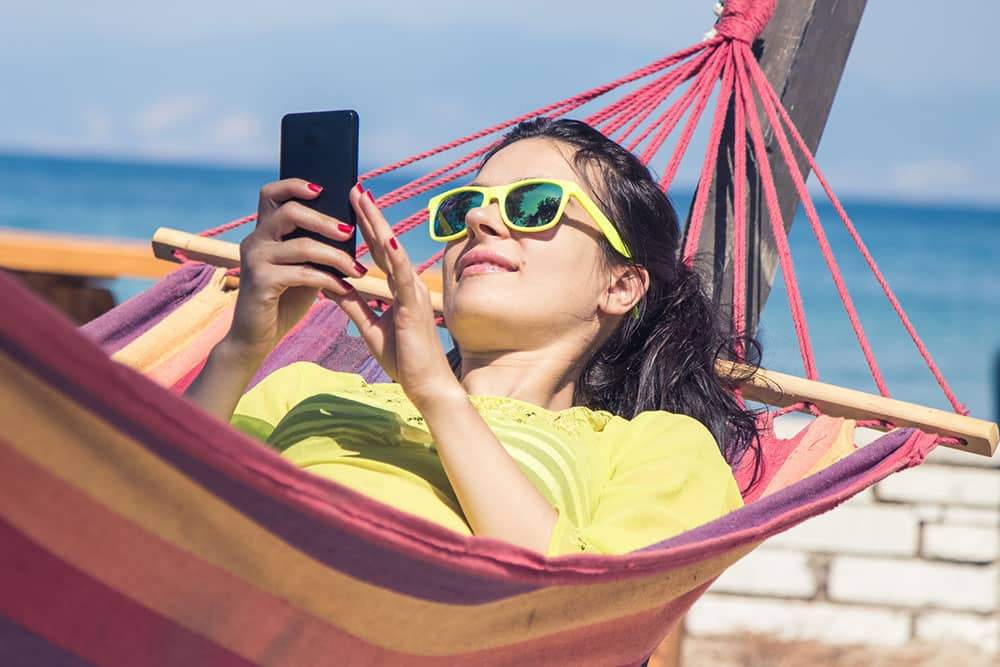 The Weather Channel
The Weather Channel app can present forecasts two weeks in advance. Its weather maps come with a GPS, weather warnings, storm radar alerts, and live radar readings. This app makes sure that you can access all relevant information in one place.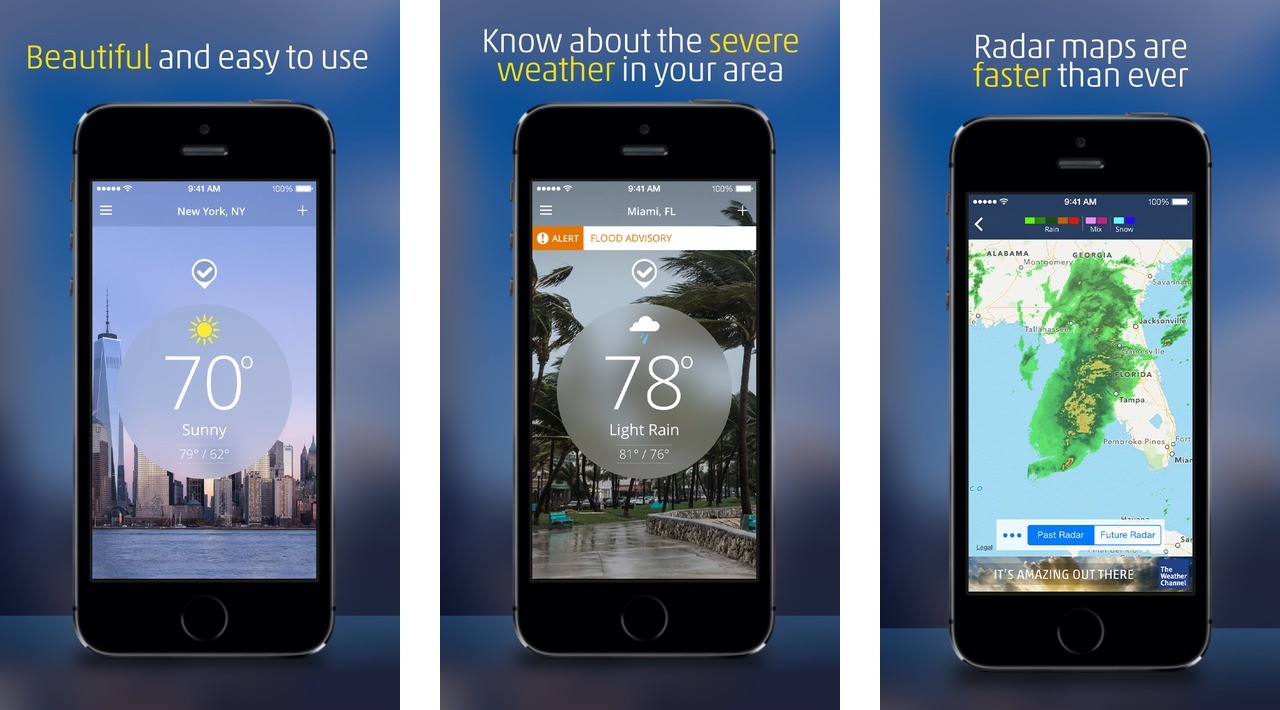 What I like most about the app is its local weather radar, which is what one needs almost every day. Moreover, its "Feels Like" feature can help you pick the right clothes before you go outside. You'll get notified about rain in real-time and be alerted about storms throughout the rainy season.
With The Weather Channel, I have access to meteorological data such as wind, temperature, and visibility on an hourly or daily basis. The app allows sharing of weather predictions and data on different social media platforms. You can download The Weather Channel from the App Store or Google Play Store.
Dark Sky
From minute-to-minute weather forecasts to advanced predictions, Dark Sky offers straight-to-the-point weather information. It also provides UV information and meteorological data. Its weather widget feature will even tell you if it will be "warmer, colder, or wetter" the next day.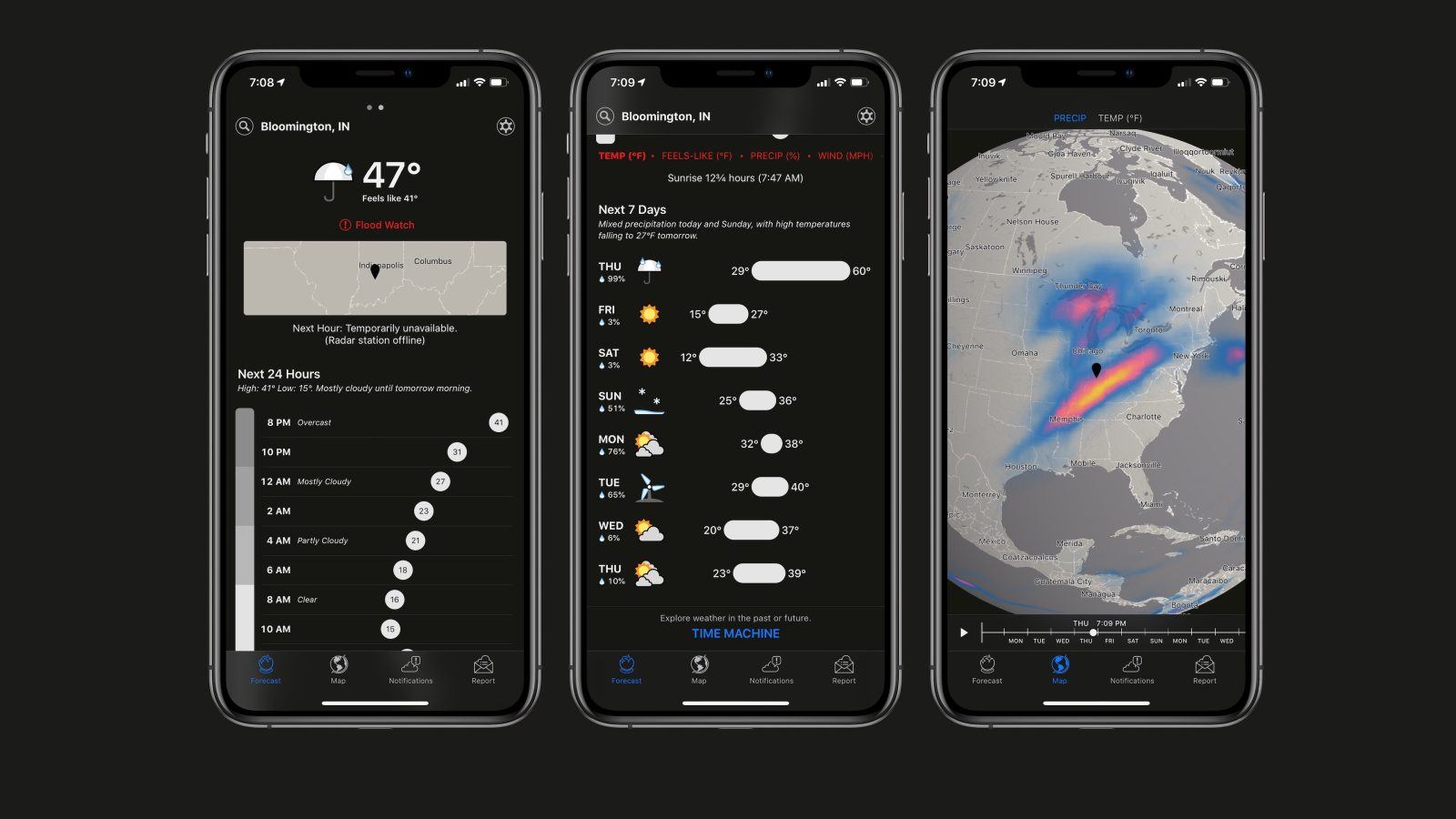 I am impressed by Dark Sky's precipitation map and hourly updates. The app features customizable notifications, severe weather alerts, and lock screen weather digests. You'll encounter smooth radar animations that exhibit the pattern of the storm.
Dark Sky sends users custom notifications about wind, temperature, precipitation, and more. You can also look back on historical weather data or arrive at predictions based on seasonal averages. If you want to see how all of these unfold on your screen, download Dark Sky via the App Store.
Emergency: Alerts
Emergency: Alerts should be one of the apps on your home screen. Released by the American Red Cross, Emergency: Alerts notifies people about disasters like typhoons, floods, and hurricanes.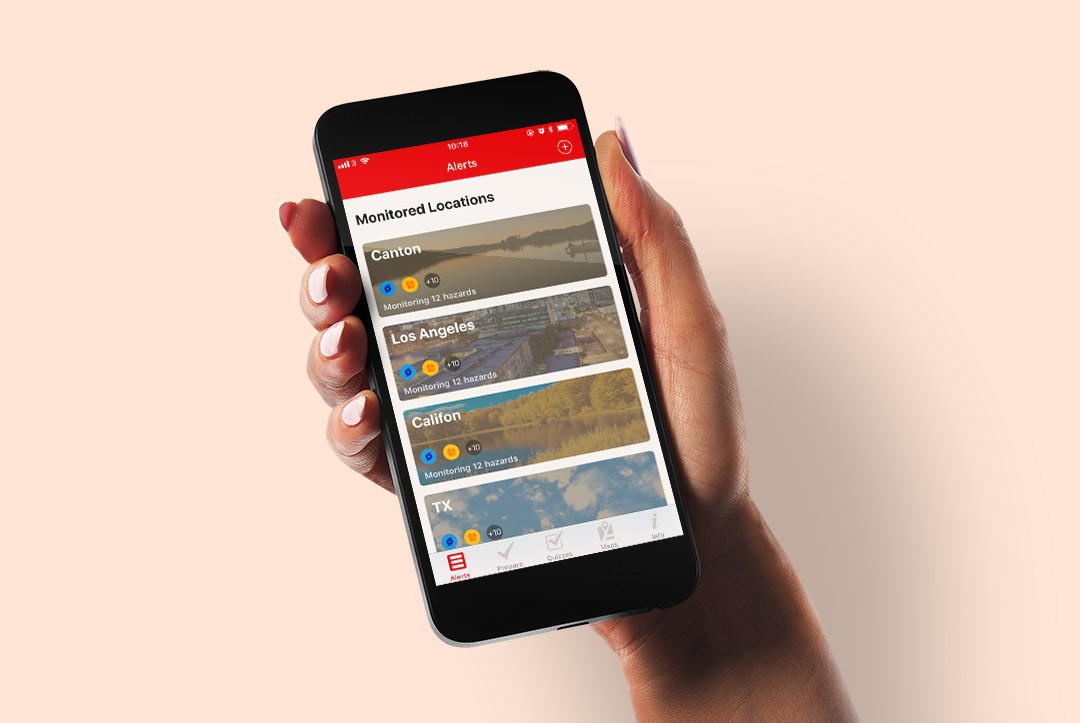 I find Emergency: Alerts helpful because it monitors everything, from winter storms to extreme heat, for you. The app can cover not just the area where you live but also other places. It is always best to be up to date when it comes to emergencies in and around your area.
This app is equipped with customizable alerts and a map with shelter information in the event of an emergency. Install Emergency: Alerts on your iPhone or Android device.
Carrot Weather
If you like something less rigid, Carrot Weather is for you. It presents your day-to-day and hourly weather forecasts with a sense of humor.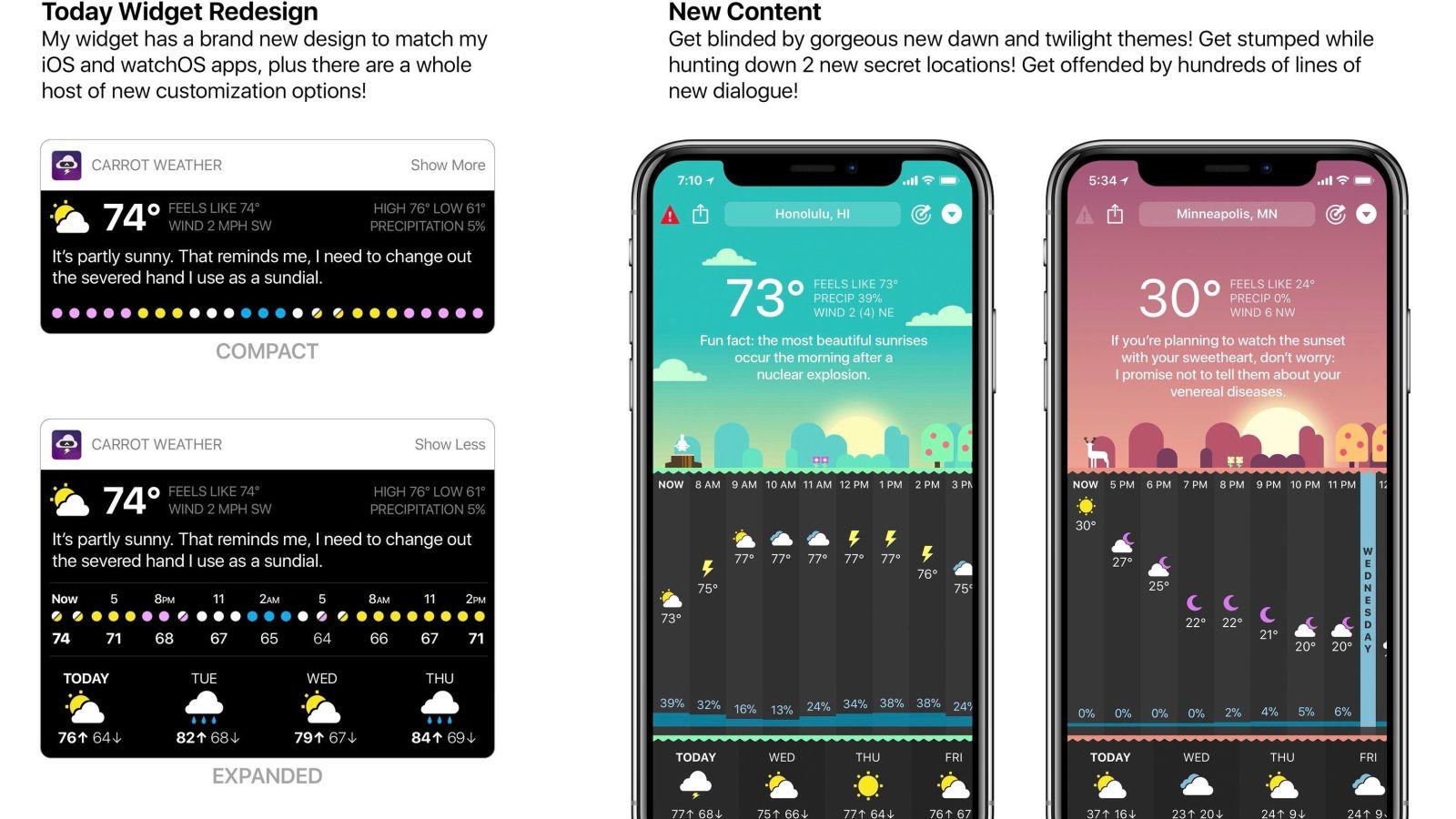 I appreciate Carrot Weather's minimalist interface and customizable widget. The weather time machine is also cool because it can help you determine the weather in any location up to 60 years in the past or ten years in the future.
Carrot Weather is packed with more than 6,000 funny lines and 32 secret locations. If you're interested in this one-of-a-kind weather app, download it from the App Store or Google Play Store.
NOAA Weather Radar Live: Clime
Formerly known as NOAA Radar Pro, NOAA Weather Radar Live: Clime on the iPhone features real-time radar to display shifting weather conditions in your local area.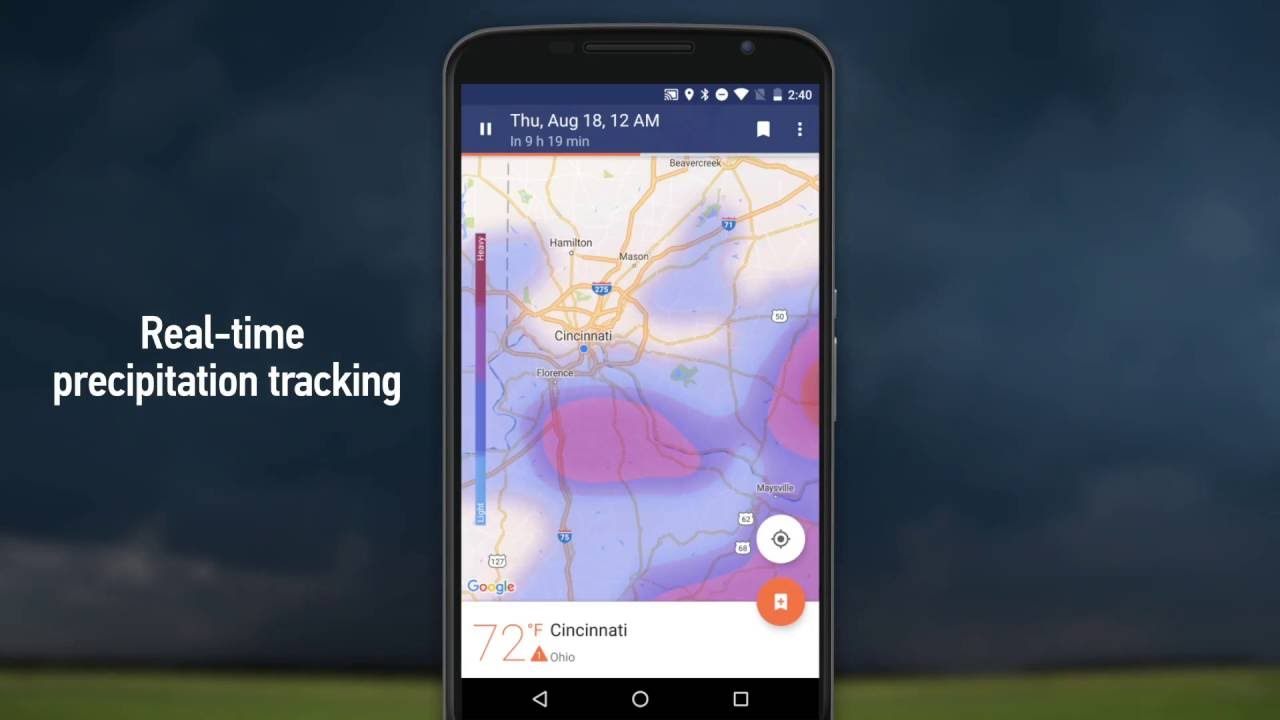 I get not just severe weather alerts but also 24-hour and 7-day forecasts. What I find amazing with this app is the satellite weather imagery that presents a full picture of the temperature, precipitation, and other weather data.
If you get a premium subscription, you'll be able to access severe weather alerts for all saved locations, lightning and wildfires, hurricane trackers, and a temperature map. If you're an iPhone user, download the app from the App Store. Android users can get the app from the Google Play Store.
WeatherBug
Monitor a developing weather situation via WeatherBug. Apart from standard weather forecasting functions, the app sends you lightning alerts, hurricane predictions, heat index, air quality data, and pollen count.
You'll get current, hourly, and 10-day forecasts on WeatherBug. The app also provides information on wind conditions throughout the day, global fire risks, and road forecasts. What amazes me is that WeatherBug features comprehensive animated maps and international weather forecasts for over 120 locations.
WeatherBug recognizes the temperature units Fahrenheit (°F) and Celsius (°C), wind units MPH, KPH, Knots, and MPS, and pressure units in inches and millibars. The app also supports different languages. Install WeatherBug on your iPhone by searching it on the App Store. If you have an Android phone, go to Google Play Store and look for the app's name.
Weather On The Way
Track both the weather and road conditions with Weather on the Way. Its navigation functions and severe weather notifications will guide you as you travel.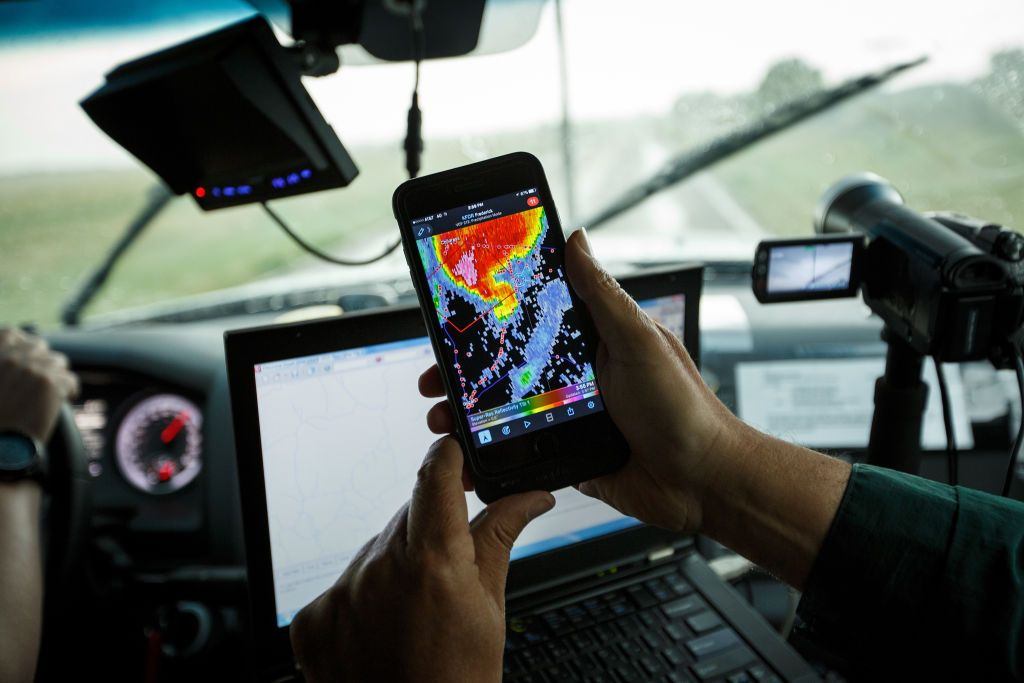 You'll be able to predict if it will rain or if there are any harmful conditions as you drive from one place to another. If you pay 99 cents a month or $9.99 annually for the Pro subscription, you will enjoy more sophisticated functions, such as road visibility, alternate route suggestions, and an all-encompassing view of weather conditions, including precipitation and wind speed.
You'll appreciate the dark mode feature, especially when you are driving at night. If I am a traveler, Weather on the Way is the app I will get for myself and my family. You can get the app via the App Store.
AirVisual Air Quality Forecast
Air quality plays a vital role in the climate system. Get the AirVisual Air Quality Forecast app if you want data about the air you breathe.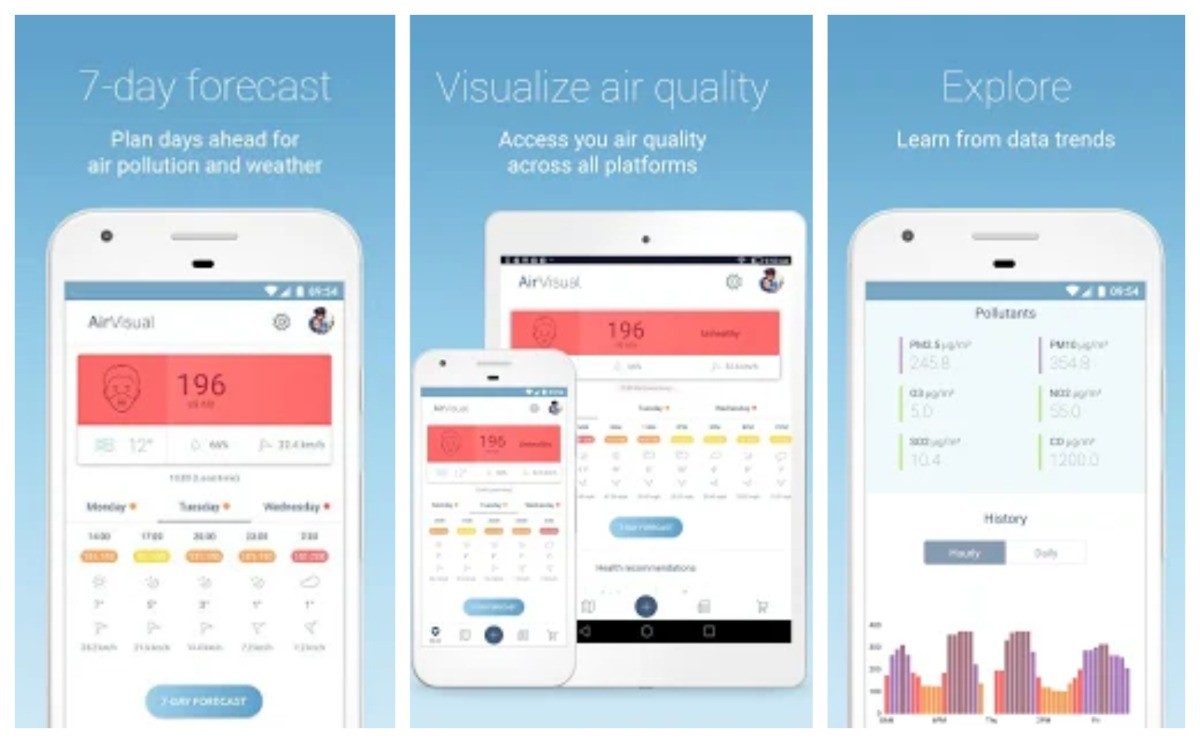 I like the AirVisual Air Quality Forecast app because of its striking visuals and detailed information on air pollutants. The app comes with an air quality index for 10,000-plus locations in over 100 countries. You can even monitor air quality in different modes, such as a color-coded 2D map or a Google Earth 3D kind.
There is also a seven-day forecast so that you can plan ahead and make sure you're traveling in healthy air. You can synch IQAir's air quality monitors with AirVisual Air Quality Forecast so you can monitor your indoor air quality on mobile. AirVisual Air Quality Forecast is available to Android and iPhone users.
Yahoo Weather
Yahoo Weather's stunning design can easily persuade you to download the app via the App Store or Google Play Store. The app's system itself is easy to use for your day-to-day weather tracking. My favorite feature of this app is the display of animated sunrise, sunset, and pressure modules.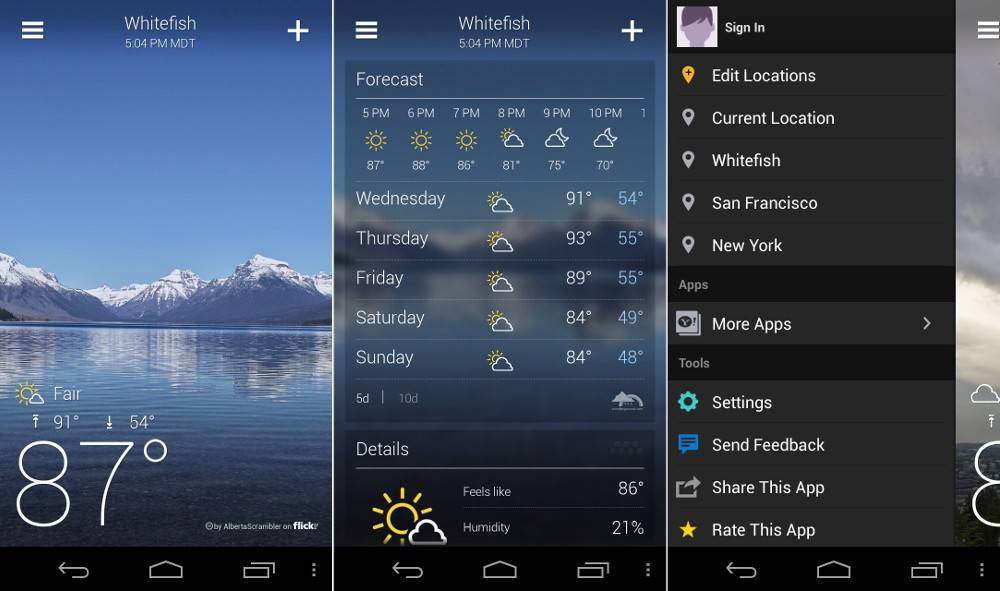 My favorite feature of Yahoo Weather is its ability to show images of my location with its corresponding weather conditions. Users can get comprehensive five-day forecasts, heat and satellite maps, snow predictions, and interactive radar. The app generates data on pressure, wind, and the chance of precipitation.
On the Yahoo Weather interface, you can tap the plus sign to add up to 20 cities which you can track in real-time. You can move between locations by swiping left-to-right. The app also supports Google's TalkBack.
Weather Up
Weather Up is free for iPhone users who prefer a visual representation of potential changes in the weather.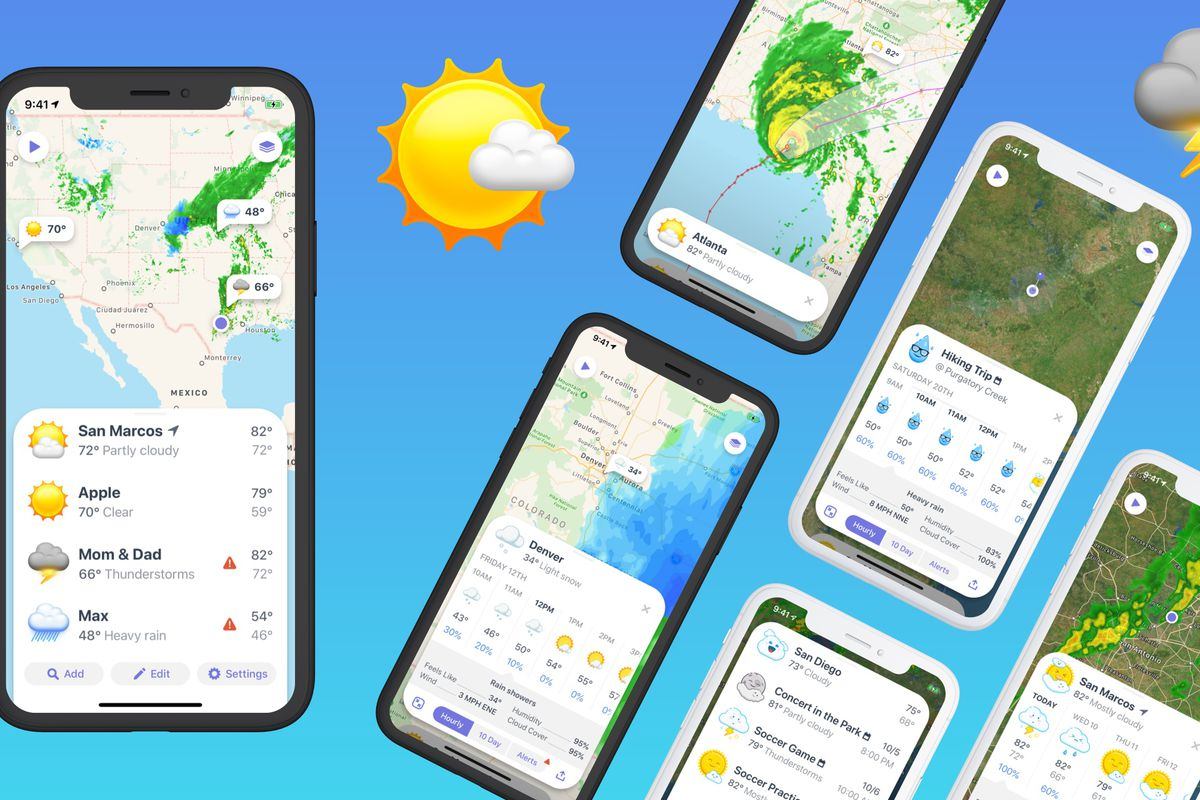 You can enjoy hourly and 10-day forecasts using the icons for all weather conditions on Weather Up. I think the most significant advantage of using the app is its competent radar maps that will let you know what you can expect in upcoming calendar events. The Notification Center widgets allow you to check the weather right away.
The simple and straightforward app can display current conditions in different saved locations at once, switch locations immediately, and share the map and forecasts. I also appreciate the app for not overwhelming its users with information and for allowing them to customize the icons on the interface. If Weather Up seems the right app for you, download it via the App Store.
Conclusion
Weather apps are tools to help you travel every day, plan activities, and prepare for any emergencies. The best weather apps excel in forecast accuracy, clean and navigable interface, and striking aesthetics.
However, it's also important to watch the news, monitor announcements from the government, and consider what scientists and experts have to say. There would be fewer risks and more options when making decisions based on both technology and science.