What a great way to spend time watching videos while earning money, right? I used to spend hours watching random videos on the internet across social platforms. My friend introduced me to a mobile app wherein I can monetize the time I spend watching funny videos.
I was initially hesitant about this because it didn't sound legit. But, the ClipClaps app proved that I was wrong. It has a unique system of providing tokens and rewards to its users by just watching viral videos and playing some in-app games.
The ClipClaps app has so many things to offer to its users, so check out how to earn money just by watching videos and playing games. Learn how the reward system works on the app and how you can download the app below.
Making Money By Watching Videos
Collecting ClapCoins For Real Cash
Enjoying The Ad-Free Experience
Playing And Inviting Brings More Money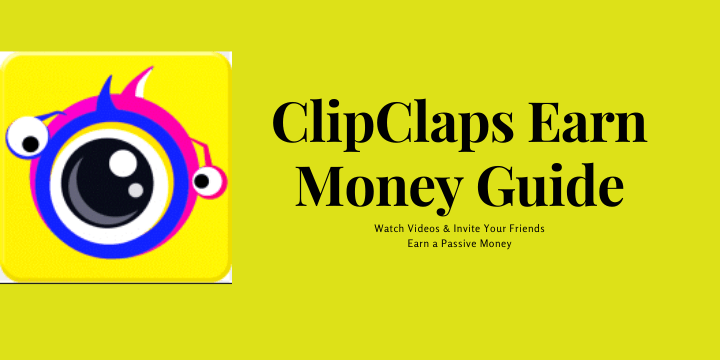 Making Money By Watching Videos
I am fond of watching random videos online, especially the funny ones, because it gives me the positive energy I need to start and end the day. I can spend hours watching them while on my way to work or in bed preparing to sleep.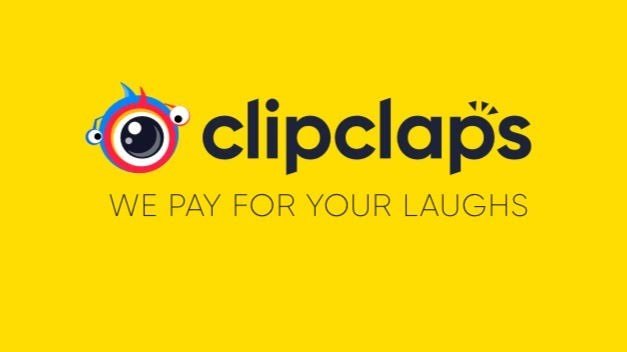 Not long ago, my friend told me that mobile apps reward their users by merely watching videos. He referred me to the ClipClaps app, which he has been using for some time already. I gave it a try because what harm can it do to try, and the idea of earning something felt like it is a win-win situation.
As someone who does background checks first, I wanted to learn more about the app before installing it on my phone. I read positive reviews on the app even though it is relatively new as it was only launched in early 2020. Grand Channel Entertainment Limited offered the app.
True to its mission in allowing its users to earn money while playing videos, the app gained the interest and trust of people worldwide with a record of over 10 million downloads. It shows how the app has exciting features that make me interested, so I installed it immediately.
Starting With The App To Make Money
It is fascinating to know that the app is entirely free to use and provides rewards to its users. The ClipClaps app is available to download on both Google Play Store and iOS App Store.
Upon installing the app, it required me to sign up using either an email account or link it to my Facebook account. But before signing up, I highly recommend reading the app's Terms and Conditions and Privacy Policy. It is because there will be personal information that the app needs me to provide.
The next step is to complete the profile on the app by providing my gender and nickname. I find it a little skeptical that the app requires me to upload a profile picture before proceeding. Then, I need to choose content I am interested in from the pool of categories like food, anime, funny, music, gaming, lifestyle, sports, movies, art, and many more.
Collecting ClapCoins For Real Cash
Before using the app, I made sure that I completely know how the rewards system of the ClipClaps app work because I do not want to spend time exploring and then learning through experience. I want to be prepared, so I know what to expect in the app.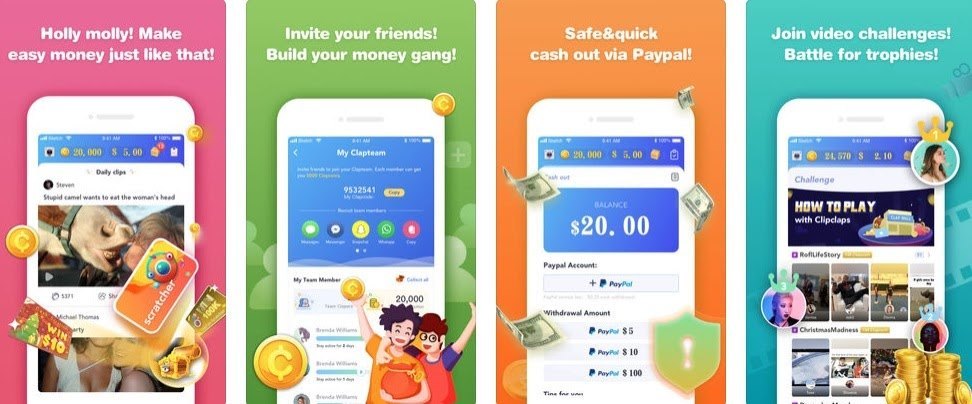 The app uses an in-app currency called ClapCoins, which I get from watching videos. It can be earned through treasure chests that I can earn from finishing any video. I can claim one by completing the countdown timer with an orange line at the bottom of the video because the chest is usually found at the end of the line or once the timer is done.
There are instances that I can claim more than one treasure chest from a video. Since it is random, it depends on luck, so the longer I play, the more treasure chest I can collect. Moreover, it is important to understand what treasure chest holds.
In the app, there are four different treasure chests: Copper, Silver, Gold, and Diamond. Copper chests give ClapCoins, while Silver and Gold chests can give ClapCoins and raffle tickets. I always wish to get the Diamond chest that offers cash and other prizes.
Raffle Tickets For More Chances Of Winning
I like how the app makes sure that there will be different ways for me to collect ClapCoins and earn cash. The ClapCoins can be converted to cash with a set conversion amount, which differs from country to country. So, to make more money, I need to have more ClapCoins.
As mentioned, the Silver and Gold chests provide raffle tickets that allow me to earn more ClapCoins or cash. To enter a raffle, it must have the required amount of raffle tickets, like 20 tickets for a $1 raffle and 150 raffle tickets for a $10 raffle.
Another thing that I like about the raffle is that it provides the odds or chance for me to get the maximum reward. To get that $1, I need to believe in my luck because it is only 8% and much stronger luck for 4% chances for a $10 card. There is suspense in knowing the reward for the raffle because I have to scratch the card slowly.
Enjoying The Ad-Free Experience
I am used to mobile apps with intrusive ads, especially those that are entirely free. I understand that they generate income for maintenance fees and sustenance of the app through those ads. But, I am so intrigued at how the ClipClaps app is entirely advertisement-free.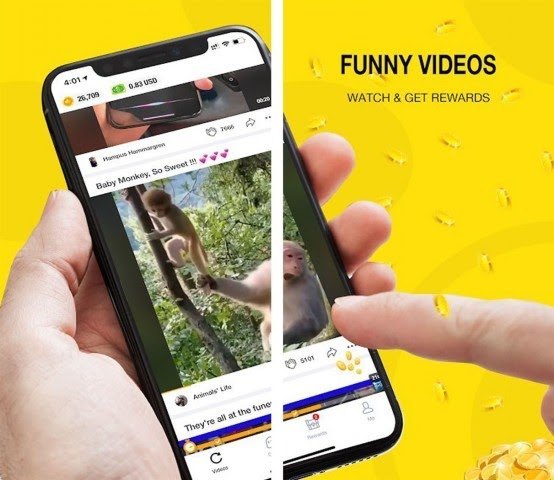 Yes, there are no intrusive ads that will affect my watching experience on the app. Since I am curious about this, I looked into how the ClipClaps app runs without any advertisement. The answer is actually on the Terms and Conditions upon signing up on the app.
The app generates money from the original videos that the users upload. Upon registering on the app, it means that I grant permission to the app to have an extensive license to do whatever they want with my video, like uploading and resharing it on other social media platforms. This is where they earn money from, so they can run without advertisements.
I still have the video's copyright that I uploaded on the app in the Terms and Conditions. However, this is why I mentioned reading the Terms and Conditions before signing up. Some users find it unfair because they can freely use the original content uploaded on ClipClaps with an extended license.
Content Creation Rewards
Though some may be uncomfortable with the provision of Terms and Conditions, some users still find it alright. We can earn ClapCoins by uploading videos; the higher the videos rank and the reaction of the video, the more ClapCoins reward we can get from them.
It may seem like both parties are benefiting from the content creation. The users can earn ClapCoins that they can redeem for real cash, and the app can use the content in other platforms to make money so that they have the funding to sustain the app's operation.
Playing And Inviting Brings More Money
As mentioned, there are in-app games available on the ClipClaps app, which are Aquarium, Texas Holdem, Brainaire, and Scratchers. Through these games, I can earn some more ClapCoins and cash while enjoying the experience on the app.
My favorite game is the Aquarium because I will tend to my fish in my aquarium by feeding them. The more I feed them, the more they will grow, which increases their value until I decide to sell them off for real cash. It is like nurturing my fish to make them more marketable and valuable as I can sell them and convert them to real money.
One of the easiest ways of collecting ClapCoins on the app is by inviting friends to install the app. It is why it will be great if you connect your Facebook account for an easier invitation.
I love this feature because I can earn a diamond chest once my invited friend installed the app and gain more diamond chests every week my friends use the app. Aside from a Facebook invitation, I can send out a working QR code to my friends.
Redeeming The Cash From The App
The payout transaction of the app requires time because of waiting for the process to be completed. It is only possible to redeem the collected cash rewards on the app through Paypal, so it is recommended to connect a Paypal account to your profile.
Based on experience, it took seven days on average to process my payout, which is pretty long. Some users have also expressed their concern on this matter in the hope that the team will resolve them immediately.
There are changes in the minimum amount of payout on the app. When I started, the minimum amount is $10, but it is now $15. Remember, you can earn as much as this as long as you spend more time on the app watching videos and playing games.
Conclusion
I enjoyed my experience on the ClipClaps app because I can earn extra money by just watching videos and playing games. It is one of the most downloaded apps with great reviews. The app offers many ways for users to collect ClapCoins and redeem it for real money.
Spanish version: App ClipClaps: El mejor reproductor de videos del mundo