When we use our smartphones, we tend to scroll through different types of content. That could be overwhelming at times. One of the apps that stop me from mindless scrolling is Colorfy.
It's an art-focused app with an array of tools for drawing and coloring. From super easy to complex designs, the app is ideal for art enthusiasts, hobbyists, and people who need a pick-me-up that is easily accessible.
The Colorfy app is easy to use and more affordable than art materials. If you want to unlock your creative side or need a break from the Internet overload, here's why you should install Colorfy on your device.
About Colorfy
How To Download Colorfy
Creating Your Own Artwork
Navigating The Get Inspired Section
Publishing Your Artwork
Painting Modes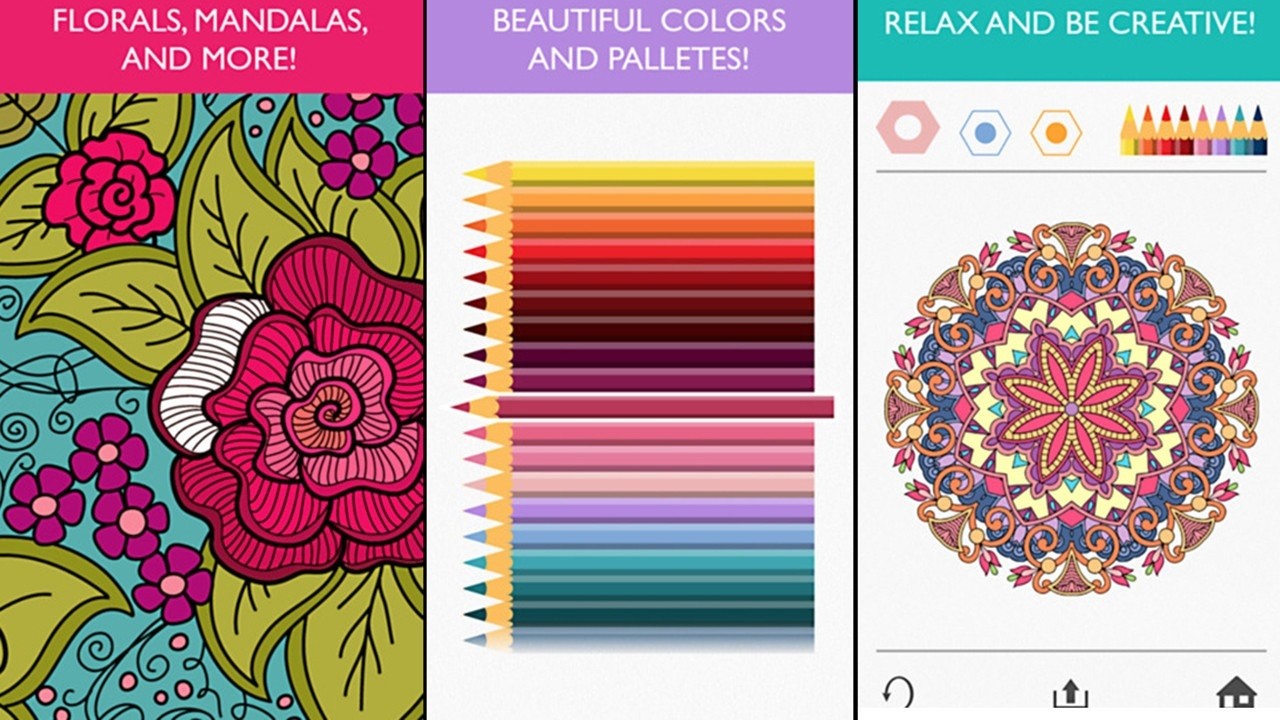 About Colorfy
Colorfy is not just a creativity-boosting app. It is also a game in the form of a painting book with different designs. Some of those designs are mandalas, patterns, animals, and florals.
I love the clean format of the Colorfy app. Its layout is simple yet modern. Its color palette is not too striking, so your artwork can stand out.
I can create my own drawing through the app. I need a piece of paper and then capture it with the in-app camera. Once it's done, I'll be able to apply colors to my drawing.
I use the filters feature of Colorfy when I want my artwork to exhibit a different vibe. The texture filters include brick, jeans, leather, wool, and paper.
Behind The Colorfy App
The Colorfy app is developed and released by Wildlife Studios, a mobile gaming technology company. It is the developer responsible for War Machines, Zooba, and Tennis Clash.
The number of downloaded applications is close to two billion users in 115 countries.
How To Download Colorfy
iPhone and Android phone users can enjoy and install the Colorfy app on their devices.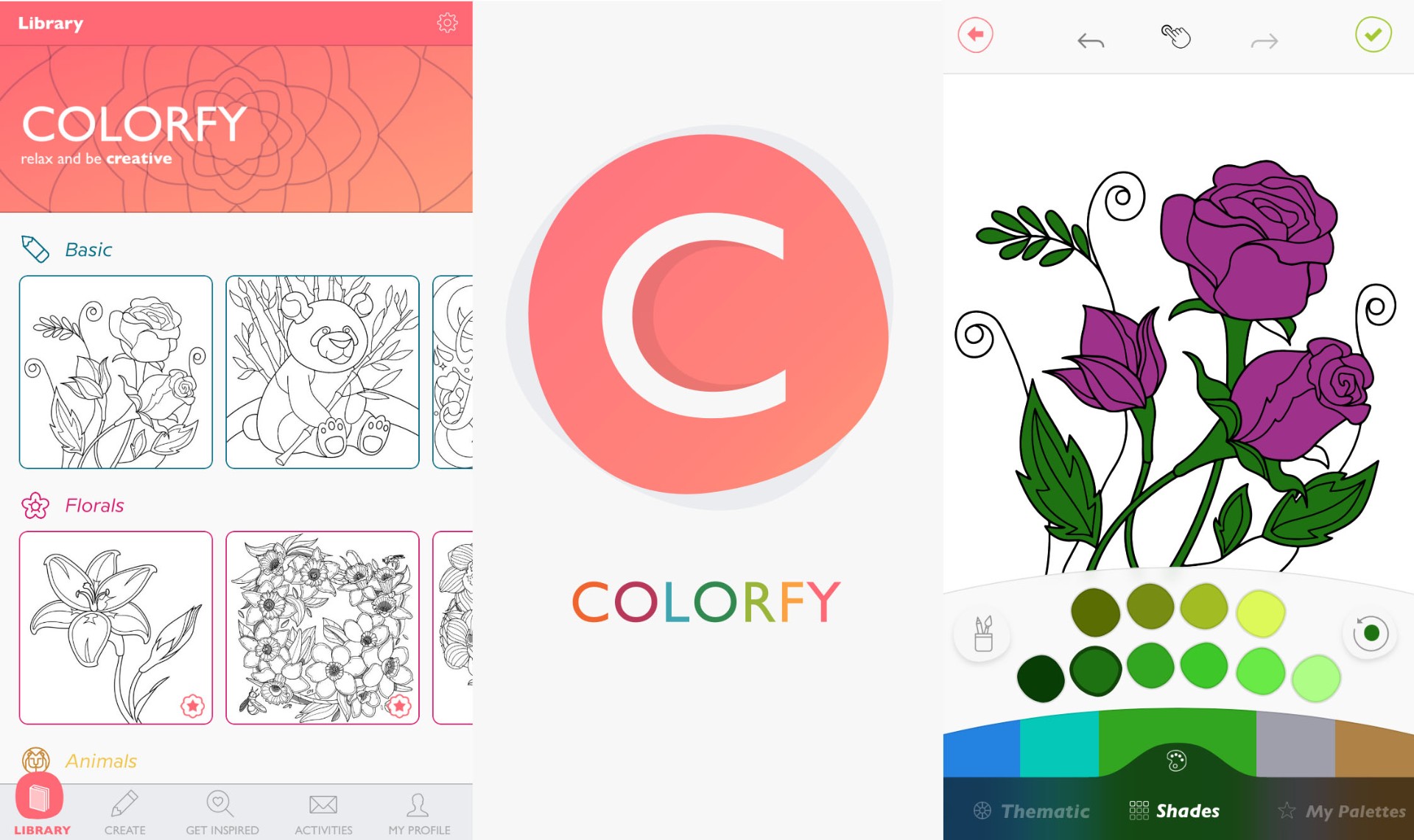 Head to the Google Play Store if you are using an Android phone. Type "Colorfy: Free Coloring Games – Paint Color Book" in the search bar. Once it appears, open it and then tap "Install."
For iPhone users, open your App Store. Look for "Colorfy: Art Coloring Game." When you see the app's name, click on the "Get" button.
Downloading the Colorfy app is free. However, if you'd like to maximize your usage, switch to Colorfy Plus.
Colorfy Plus
With Colorfy Plus, you'll have access to more colorful palettes and designs. The app will send you a special Weekly Volume every Friday.
You can choose from weekly, monthly, and yearly subscriptions. Subscriptions cost $2.99 weekly, $7.99 monthly, and $39.99 annually. Each subscription has its own unique advantages.
The app stores automatically renew those subscriptions. Note that removing the app from our device will not stop your subscription. Payment will reflect on your iTunes Account or Google Account.
Creating Your Own Artwork
Producing my own artwork through the Colorfy app is so exciting. With this functionality, I can import original images, create my own mandalas, or develop an image from scratch.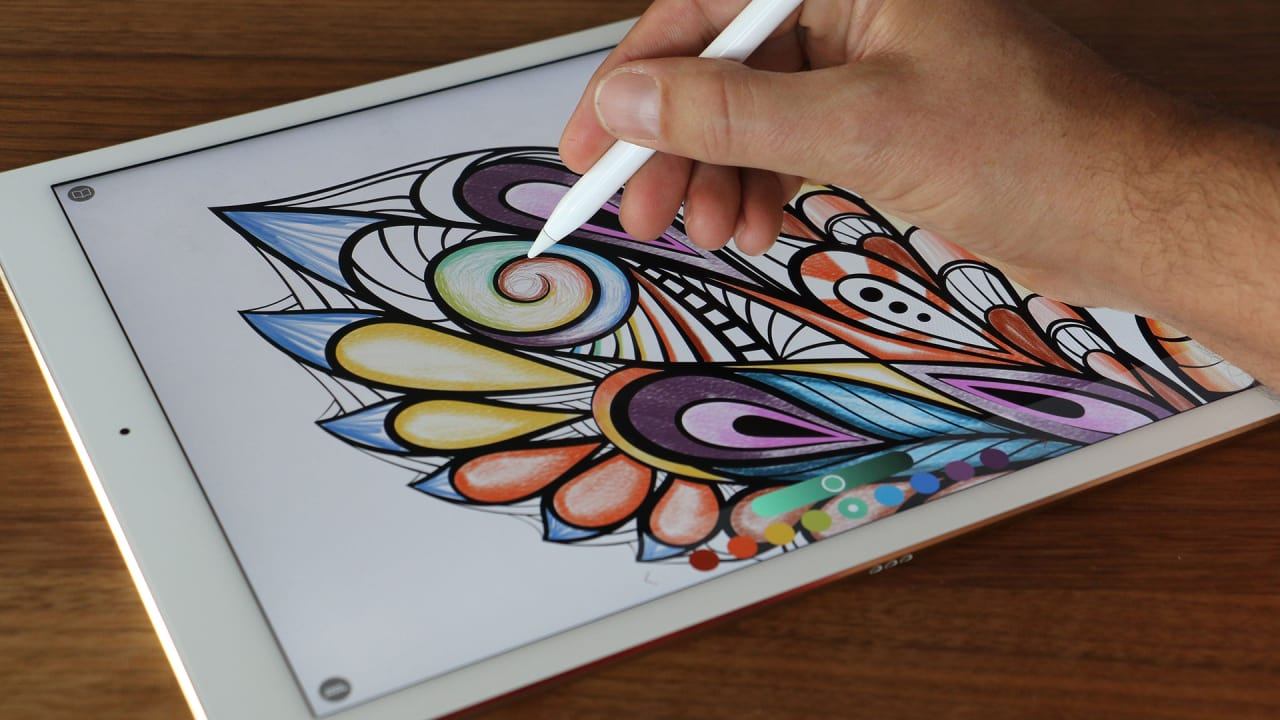 To do that, tap on the tab "Create." You can create your perfect image by using Colorfy's stickers, images, and fonts or using a photo from your device. You can also take a picture using the app's camera.
The Colorfy app is packed with beautiful templates. You'll find them in the Create Gallery. There, you can also design your own images and publish them for other users to see.
When you use the "Draw Mandala" feature of the app, you have the freedom to create and paint your Mandala shapes. Begin by drawing a free shape with your fingers. After that, you can add stickers and start coloring them.
Creating Your Own Palettes Or Colors
What I like most about the Colorfy app is it allows me to venture outside the box. It allows me to create my own colors and palettes in the app.
When coloring an image, tap the palette icon on the bottom of the screen, then choose "My Palettes." Slide right or left until you spot a New Palette. Tap the empty color slots to create colors for each slot.
Then, save your palette. The next time you open the "My Palettes" option, you'll be able to use your new colors whenever you want.
Navigating The Get Inspired Section
Using the Colorfy app doesn't have to be lonely. Its "Get Inspired" section allows users to share their artworks and discover new designs from other artists.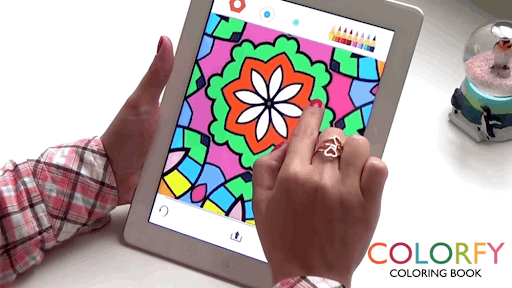 When you're in the "Get Inspired" section, you'll come across three areas. The "Discovery" section displays images shared by users. If I want to filter my images, I tap the filter icon on the upper left.
In the "Following" section, I can see the images recently shared by the artists I follow in the app. Meanwhile, the "Most Loved" section shows the images that have garnered the higher number of Loves from the Colorfy Community.
Virtual Gallery
If you'd like to showcase your artworks, make sure that they are in the "Virtual Gallery." With this feature, you can take pictures of your image and showcase them virtually. It's like presenting your artwork in a museum.
Publishing Your Artwork
Sharing my artwork in the Colorfy app with others gives me a different kind of fulfillment because I can express myself. If you'd like to feel the same, publish your artwork through the "Get Inspired" tab so others can appreciate your talent.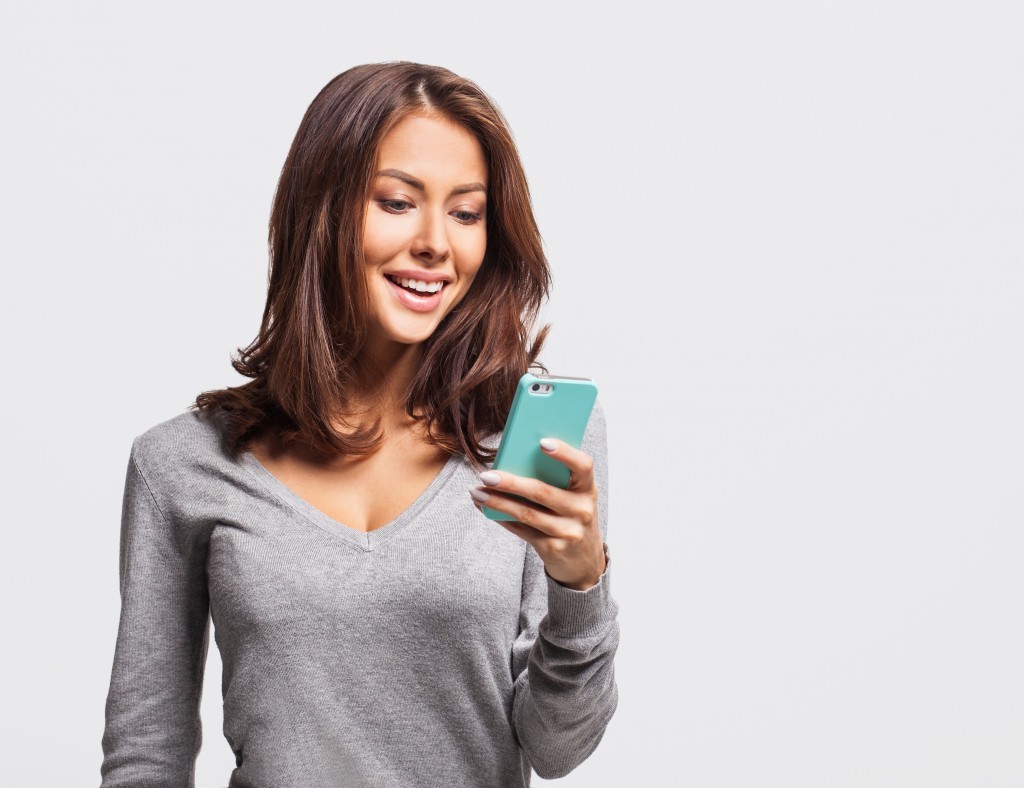 When you publish your artwork, you get the chance to be on the "Most Loved" tab if more users see and recognize it. To publish your artwork, head to "My Profile." Tap the artwork you want to publish and then select "Share."
However, if you realize that you can still improve the artwork you shared, you can unpublish it. When you unpublish it, note that it will no longer receive "Loves" and comments from other users. To unpublish your artwork, go to "My Profile."
However, you can only unpublish your artwork if you are logged in through Facebook. Select the tab "Published" and look for the artwork you want to unpublish. Choose the three dots under the artwork and then tap "Unpublish."
Image Boost
If you feel confident and want to see your shared artworks on the top of the "Get Inspired Feed," use the "Image Boost" feature. If you use this, other artists will easily see your work.
When you are done with your artwork, you'll be directed to the Share screen, where you can share your image with the Colorfy Community. Tap "Share on Colorfy with Boost" to publish your picture on the top of the feed.
To use the boost option for work you have already shared, click on the published image inside your gallery. Click on the three dots under the picture and choose "Boost Image." You'll receive a badge on the left bottom of the image once your image is boosted.
Painting Modes
There are different ways I can color my images in the Colorfy app. When coloring an image, there is a small hand icon on the top of the screen. Tap that the icon to change your painting mode.
There are three painting modes you can choose from. With the "Tap" mode, you can tap each fragment of the image to color it swiftly. The "Swipe" mode enables you to swipe your finger around to touch on the white areas.
Meanwhile, the "Fingerpaint" mode means you have to use your fingers to produce a spray paint effect and color pictures. You can repaint other artists' artworks too.
Select the pencil icon right under the image, and you will see that not all photos bear the pencil icon. This happens when the original artist does not allow the repainting feature.
Composing An Image
I use Colorfy's images from my Library or import a drawing or photo from my device to create my own artworks and messages.
To create an image, start by choosing your background. You can take a photo, import an image from your gallery, or get a picture from Colorfy Library. Then, apply your preferred frame and stickers.
You can also place messages on your images and share them with your friends. Choose the best font and type a message for your image. You can modify the size of the message and the position on the screen.
Conclusion
If you're looking for high-quality templates and a dynamic coloring experience, the Colorfy app should be on your phone. When you also need a stress-busting activity, the app comes in handy.
You'll appreciate the easy-to-navigate interface and interactive functions. You'll also meet a community of like-minded individuals and share your work with them. Colorfy is a world where you can express yourself and use that expression to connect with others.