Nowadays, it isn't surprising to have at least one music streaming app installed or pre-installed to your mobile device. I personally use Spotify and Google Play Music on my Android smartphone to listen to music whenever I want to.
Browsing through digital albums and new releases from our smartphones is a more convenient way to enjoy music than rummaging through CDs or cassette tapes. However, some people, including me, crave high-quality sounds that modern streaming apps fail to deliver.
This is where the Deezer Music Player app comes in. The service positions itself as a provider of high-quality music streams. In this article, I will discuss what Deezer is and what it offers to music lovers.
Enjoying High Quality Music with Deezer
A Closer Look at Deezer and Its Features
How to Download the Deezer Mobile App
The Price of Listening to High-Quality Music
Simplistic Design and Ease of Use
Navigating through the Deezer Mobile App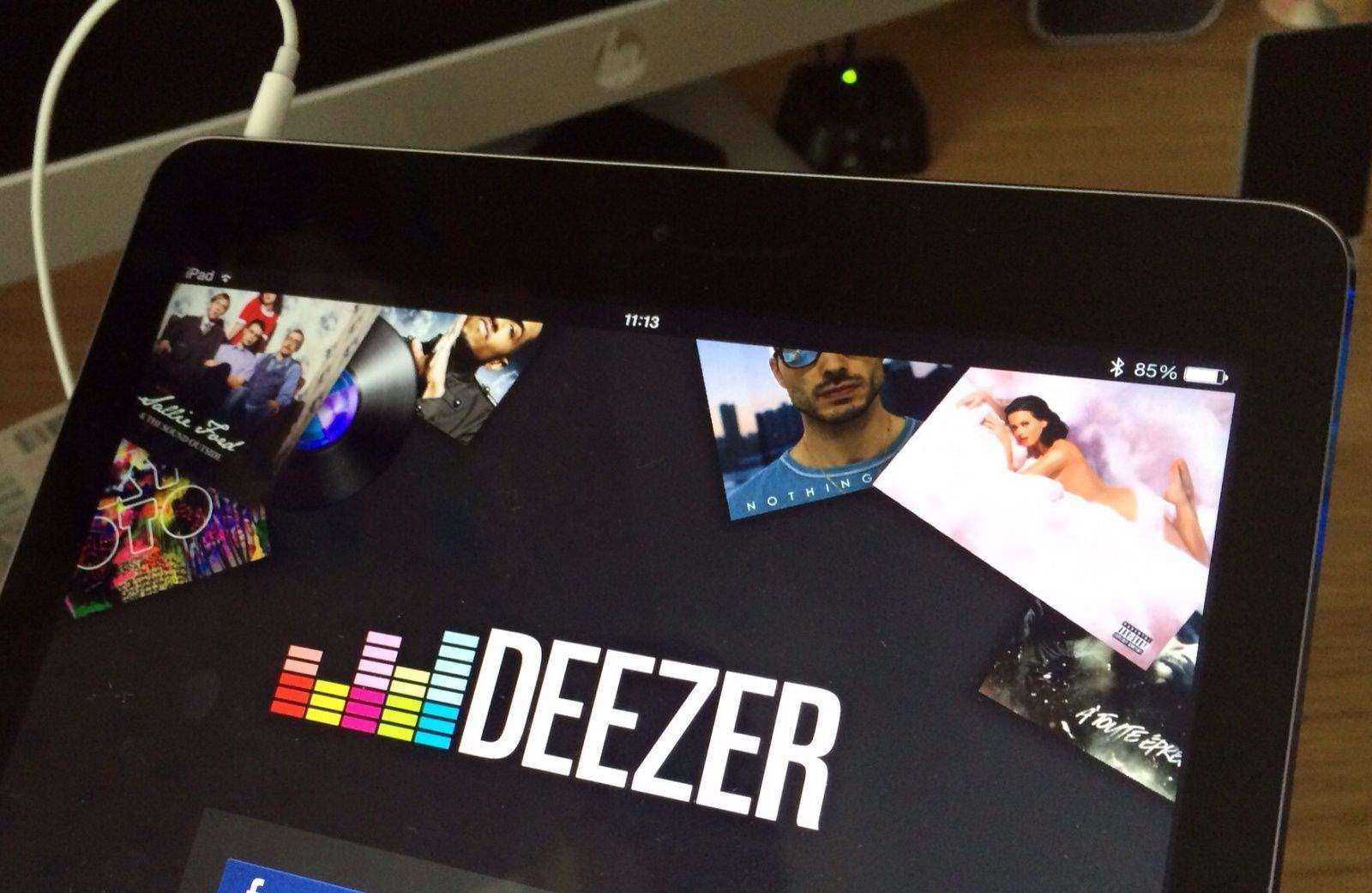 Enjoying High-Quality Music with Deezer
Deezer is an online music streaming service with its headquarters in Paris, France. Just like Spotify, the service provides its users with a mix of traditional streaming music, live radio, podcasts, and even exclusive content.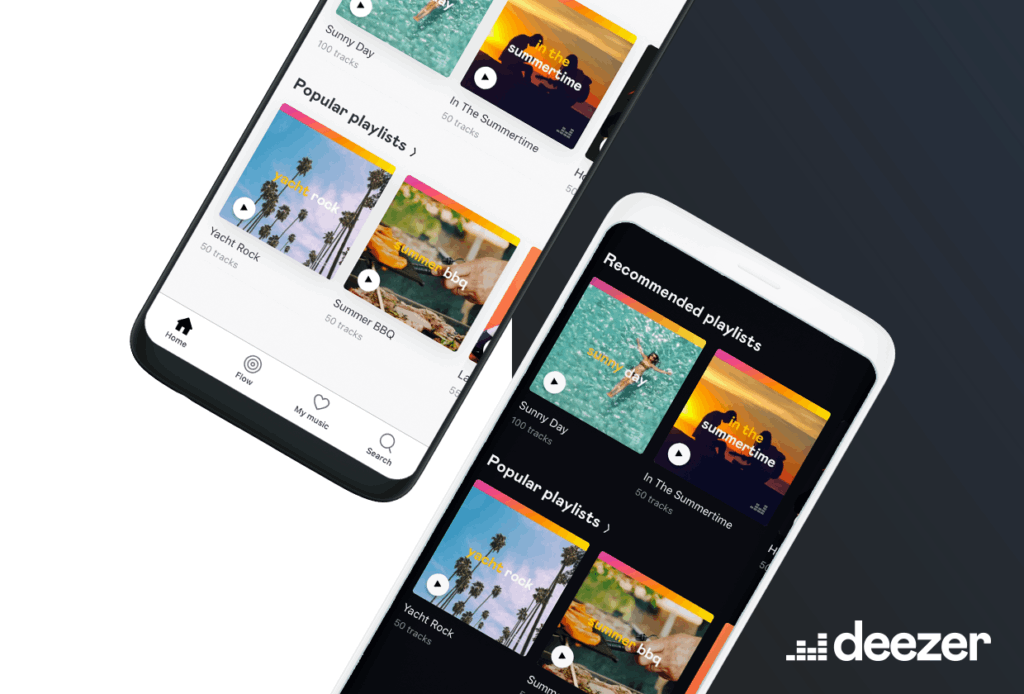 To distinguish itself from similar services, Deezer made high-quality audio its specialty and it even offers a large number of lossless audio files that its users can stream or download to their devices.
The app allows you to select audio quality as well as adjust equalizer settings to suit your listening preference.
While the service may not be as popular as mainstream apps like Spotify, Apple Music, and Google Play Music, Deezer still has over 16 million active users across 180 different countries. It also boasts a music library that contains 56 million songs, 52 million of which are high quality.
How Deezer Began
An initial version of Deezer called Blogmusik was developed by founder Daniel Marhely in Paris, France in 2006. Marhely wanted to give music lovers unlimited access via streaming technology but the website was shut down in April 2007 due to copyright infringement filed by professional association SACEM.
The site was relaunched as Deezer in August of the same year but negotiations with major music labels were only completed after two years. It initially faced financial problems but it was able to secure $8.4 million in funding in 2008.
The Deezer mobile apps for Android, iOS, and BlackBerry were launched in November 2008. The company began its global expansion at the end of 2011.
A Closer Look at Deezer and Its Features
Initially, Deezer positioned itself as a rival to Spotify by hosting as much music it could into its library but began to focus on high-quality tracks in early 2018.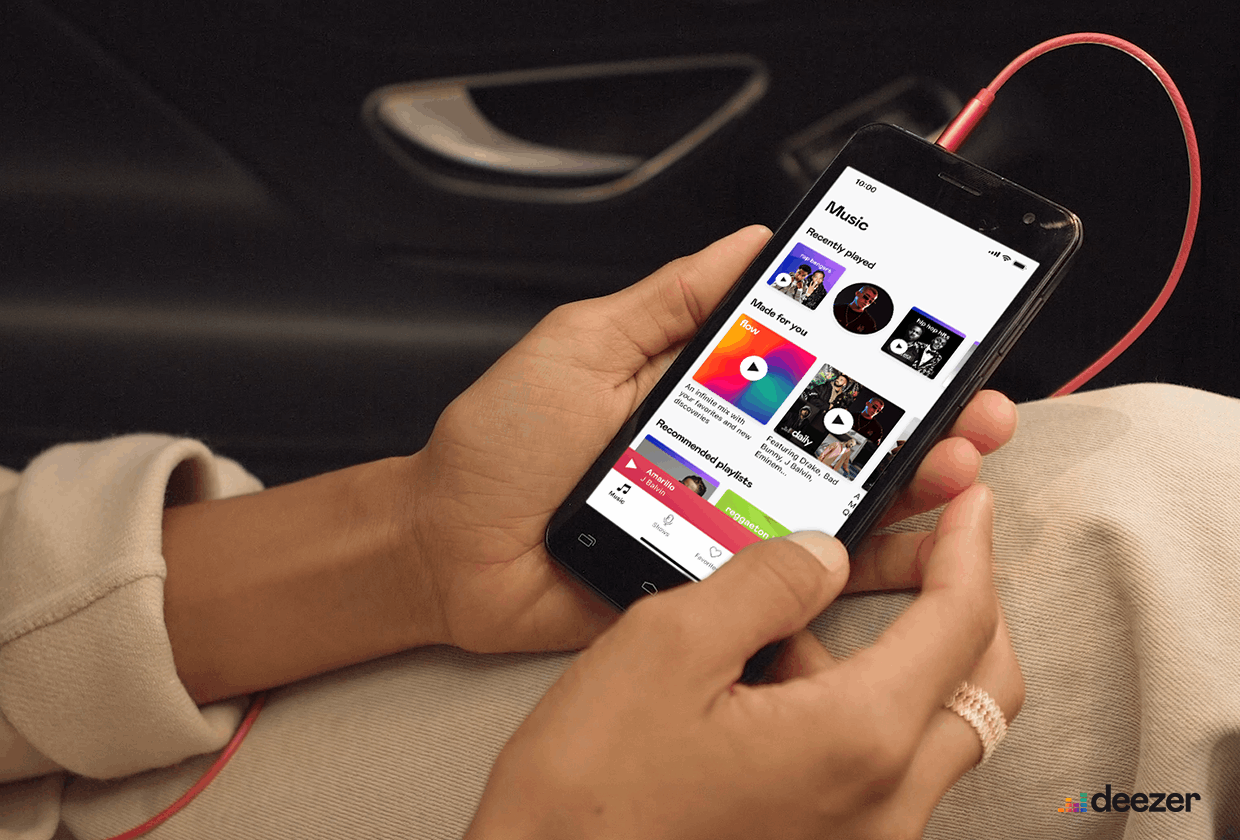 Since 2017, the service has been offering CD-quality songs in the 16-bit/44.1kHz FLAC format. However, the service has yet to offer high-resolution or hi-res audio on its platforms.
In 2020, it formed a partnership with Sony to provide 60 Reality Audio streaming to Hi-Fi subscribers.
I was initially apprehensive about trying out Deezer because I thought it was for geeks and you need to be an audiophile to be able to appreciate it but I was wrong. The service caters to a wide range of users, from simple music lovers to fans of lossless audio.
Deezer for Mobile Devices
Deezer is a multi-platform service so I was able to use it on my computer and mobile devices. But I noticed that streaming music via mobile is quite different than what it is with my PC.
I found out that the mobile apps only stream audio at a rate of 128 kbps but this can be raised to 320 kbps but a Wi-Fi connection is advised.
Another letdown for the mobile version is that I couldn't upload or stream my own MP3 files unlike with the web version and desktop apps.
How to Download the Deezer Mobile App
While Deezer can be accessed via a variety of platforms, including desktops, macs, and smart home devices, I will be focusing on the mobile apps.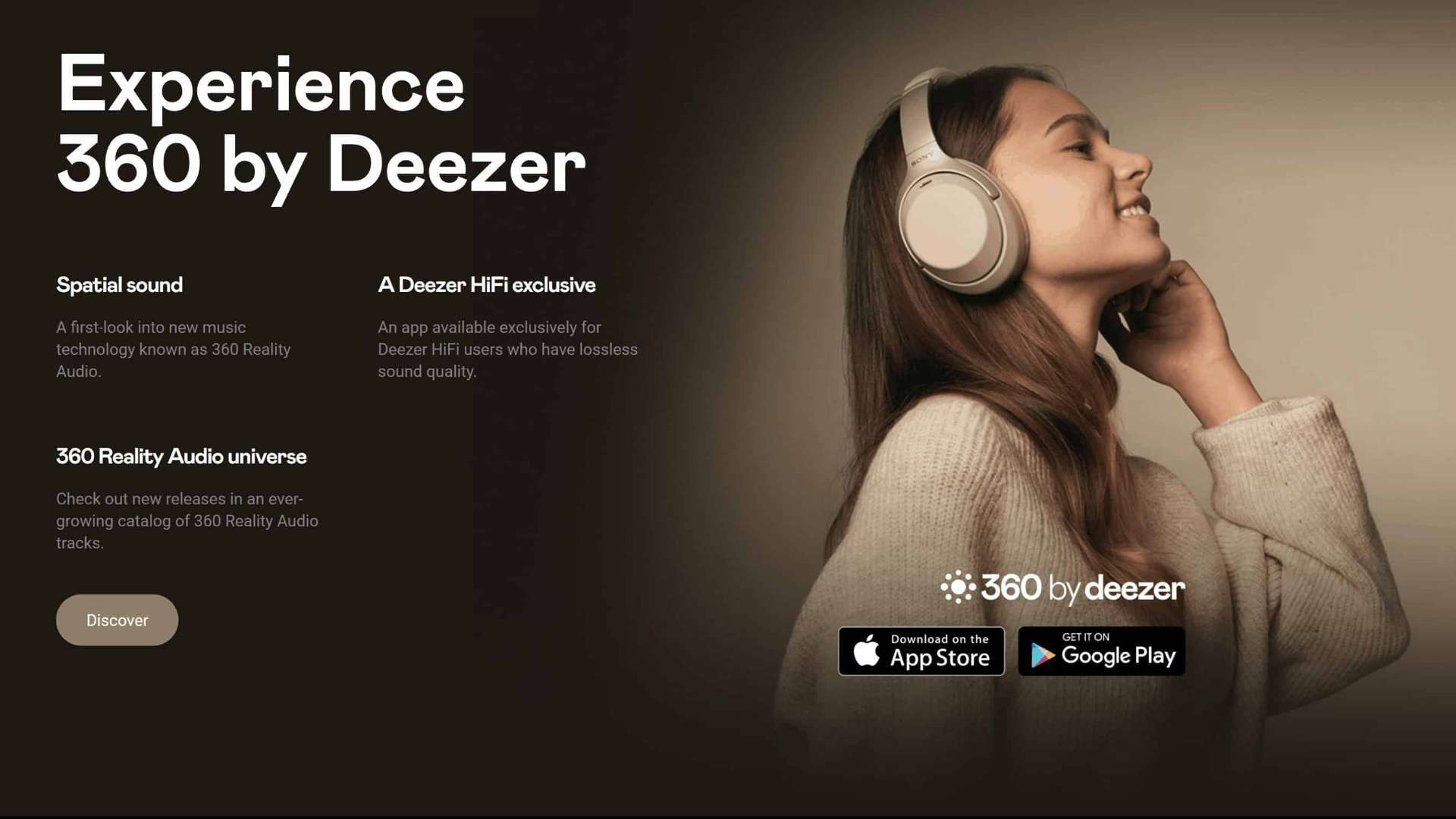 For Android device users, you will find it on the Google Play Store under the name "Deezer Music Player: Songs, Playlists & Podcasts". It currently has a rating of 4.5 out of 5 stars based on 2.5 million reviews on the platform.
The app is free to download and install onto your Android device but it also offers paid subscription for premium services. Simply tap the Install button to initiate download and installation of the app.
Deezer for iOS Devices
Meanwhile, Apple device users could also enjoy high-quality music through Deezer for iOS. You can find it under the name "Deezer: Music & Podcast Player" on the Apple App Store.
The app can be installed into your iPhone, iPad, and even your Apple Watch. Just make sure that your device is running at least iOS 12.0 or at least iPadOS 12.0. Tap on the Get button to start downloading the app.
The Price of Listening to High-Quality Music
As I mentioned previously, Deezer offers tons of high-quality music but a subscription is required to access them. If you get Deezer for free, there are certain limitations to what you can do with the app.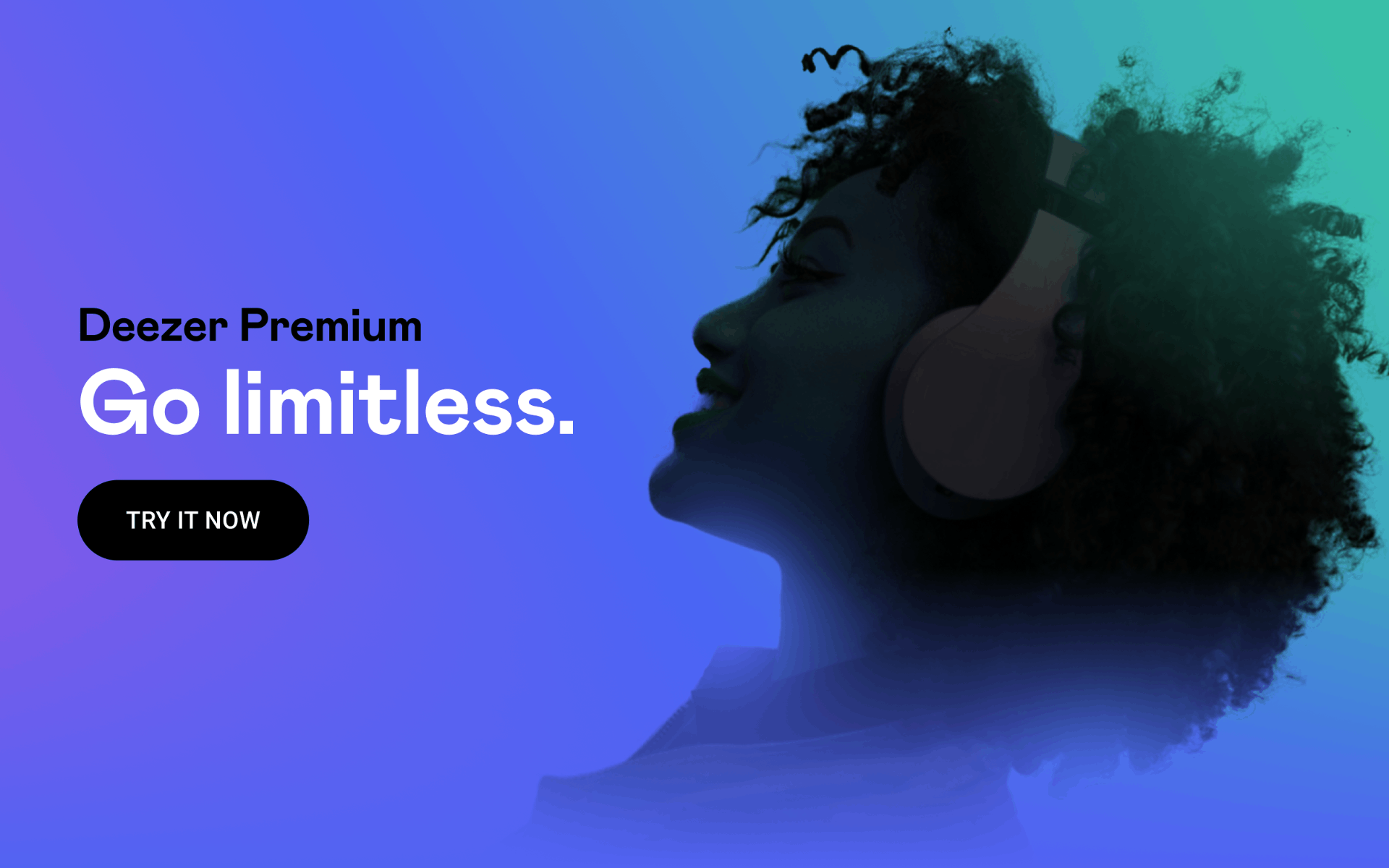 Deezer Free limits the number of skips you can make and offers no access to offline music, meaning you can't play any audio on it if you don't have an internet connection. Audio on the free version is only available at the compressed MP3 version of 128 kbps.
High-quality audio can only be accessed if you are subscribed to any of the tiers, namely Deezer Premium, Deezer Family, and Deezer HiFi.
Subscription Price Points
Users subscribed to Premium enjoy ad-free listening, unlimited streaming, and offline access for $9.99 per month. Its only difference with Deezer HiFi is that sound quality is limited to just 320kbps. The single profile can be used to access all platforms.
Meanwhile, HiFi subscribers can enjoy everything a Premium plan has, in addition to the CD quality audio tracks they can listen to. Deezer HiFi costs $14.99 monthly, lower than the $19.99 price tag it was on previously.
If a number of your household members use Deezer, I recommend subscribing to the Family plan, which grants Premium to up to six profiles for just $14.99 per month. A discounted Deezer Student plan is also being sold at $4.99 monthly.
Simplistic Design and Ease of Use
Compared with traditional music streaming apps, I found the Deezer mobile app's design very simple and clean.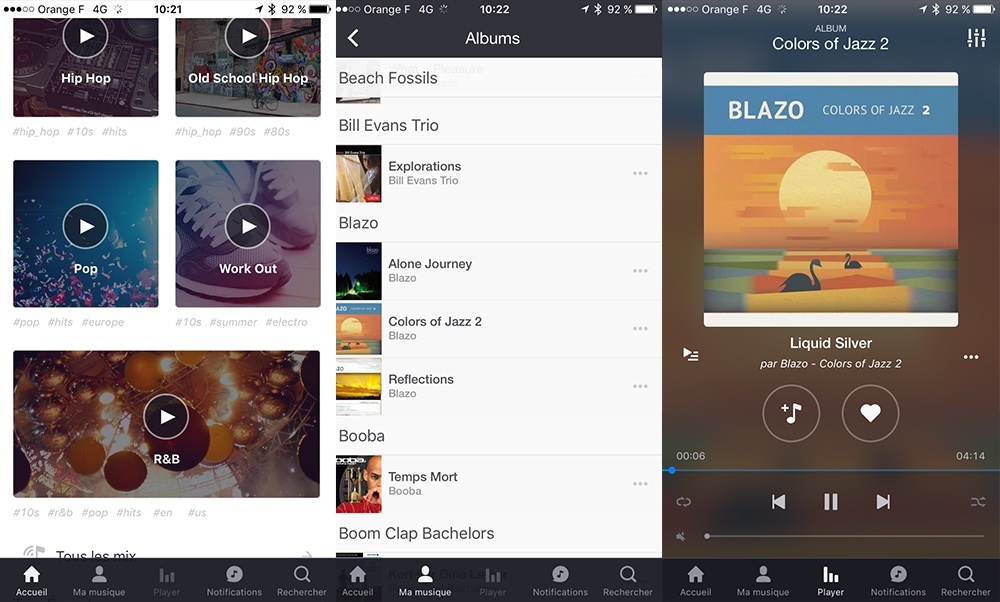 Its interface is very easy to use and minimal, with the album artwork appearing as tiles on a plain white background.
This is ideal for me because a cluttered design in an app makes me want to use it less. Its simplicity also helps users navigate the app more easily.
If you're someone who likes bright and loud colors as well as dynamic interfaces, you might find the app a little bit bland for your taste.
Limited Social Media Support
If you're into sharing music in social networks, you might find Deezer a little bit lacking in this area.
The app allows you to share your listening activities to several social media apps and follow your friend on the platform. However, its social features end there.
Unlike Spotify, Deezer does not provide any method for knowing what your friends are listening to in real time. And because the service is not as popular as the mainstream music streaming services, you might not find all of your friends on the platform.
Navigating through the Deezer Mobile App
Like I said, the app's user interface is quite easy to navigate and use. Once you open Deezer, it will immediately take you to the Music screen, which gives recommended playlists based on what you've been listening to using the app.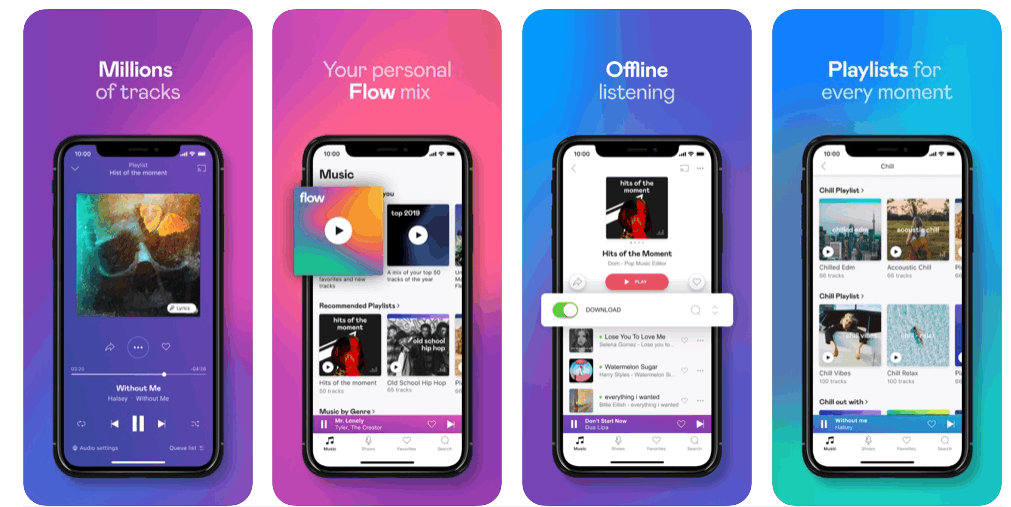 Once you've selected a playlist, an album, or a song, you will be taken to a page where you will be given standard controls for playback. At the lower part of the screen, you will find the play, pause, and back buttons.
You can 'like' a song by tapping on the heart icon in the middle of the music player. Doing this will also add it to the app's favorites section.
Understanding the Flow Feature
Similar to Spotify, Deezer also uses algorithms to make recommendations of what it thinks would be music you may enjoy.
The Flow feature uses a combination of your favorite tracks, new recommendations, and songs you may have listened to in the past which you might have forgotten about.
Simply press the play button of the Flow and it will immediately stream the audio included in these categories.
Conclusion
For me, the Deezer music streaming app is a great alternative to the traditional streaming apps available out there. For someone who likes both high-quality audio and simplistic interfaces, Deezer is a perfect match for me.
In conclusion, I would recommend getting at least the Premium subscription to really take advantage of the CD quality songs that the service offers. If you think this is also something you might enjoy, don't hesitate to download the app and try it out now.
Spanish version: Deezer – Las mejores listas de reproducción y podcasts