Staying fit and healthy is a priority for me, and many people, but is also a physically taxing one that can be difficult to achieve alongside all of life's other demands.
It can be hard to juggle work, school, family, and exercise, plus the required discipline and perseverance to stay committed to a healthy lifestyle can also make it tough.
But with the rise of technology and the advent of mobile applications, everything is becoming more convenient. This includes applications that make use of technology to guide people toward their weight-loss journey. Read on and discover the best apps that you can download online to help you start your road to fitness!
Nike Training Club
Noom
WW Weight Watchers Reimagined
Daily Burn
Lose It!
Nike Training Club
This exercise app will make you feel as if you're training in a gym with a personal trainer – without breaking the bank or enduring the awkwardness of having to interact with a personal coach.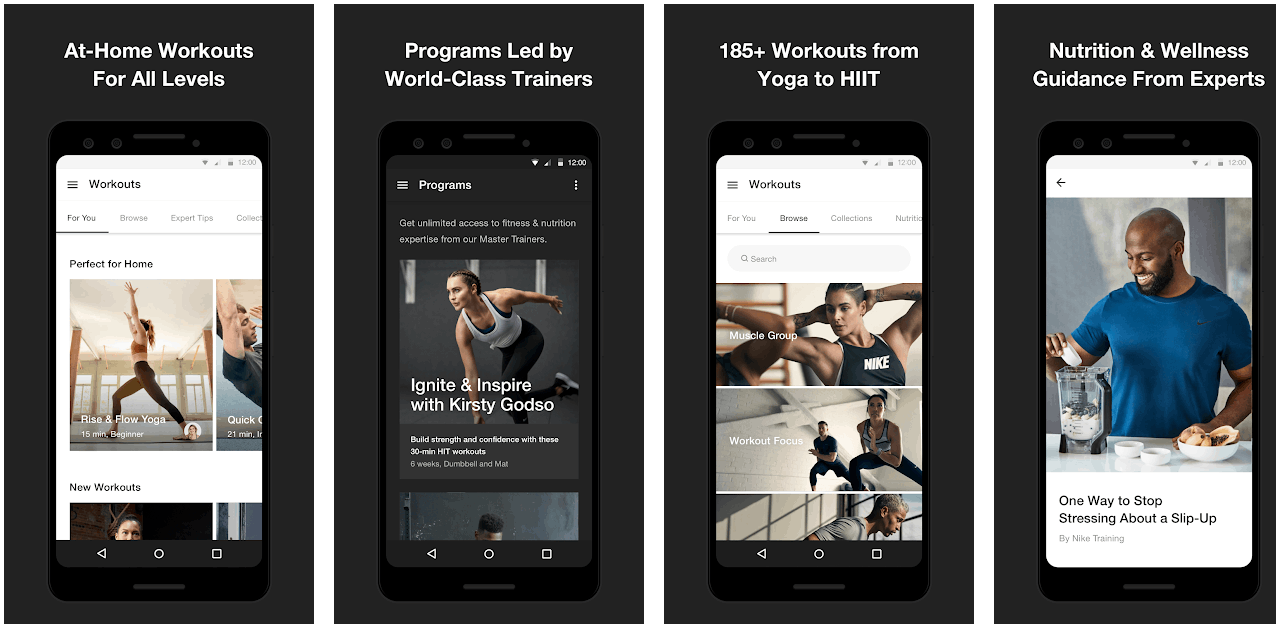 With Nike Training Club, you'll have access to tons of instructor-led routines and workouts from some of the best pro athletes, celebrity trainers, and Nike professionals. Its trainer-led programs are led by a Nike Master Trainer who will help you achieve healthy habits even during your busy schedules.
Whether you're comfortable with using professional equipment or just looking for a simple and basic workout routine, the app provides training programs that will suit a wide range of contexts and situations.
I love that the app constantly updates its personalized recommendations based on my recent activity. With Nike Training Club, the more I train, the more personal my recommendations get.
How to Download Nike Training Club
The app is available on the App Store and the Google Play Store for free. With a 4/5 star rating and over 10 million downloads, this app is one of the top weight loss apps on the market.
As a bonus, Apple Watch users will find the app's pairing and syncing function to their Apple Watch via NFC a helpful feature that will surely help to make the most out of each training session.
After downloading the app, make sure to maximize its workout library which includes Essential Yoga Flows, Best of Abs, Arms, and Glutes, Done in Under 20, Rejuvenate with Yoga, and For the Whole Family.
Noom App
Noom isn't your ordinary weight loss app – it recognizes that the journey to weight loss and fitness starts with the brain. This is why Noom is designed as a psychology-based weight loss course that aims to help you develop a long-term and sustainable healthy lifestyle.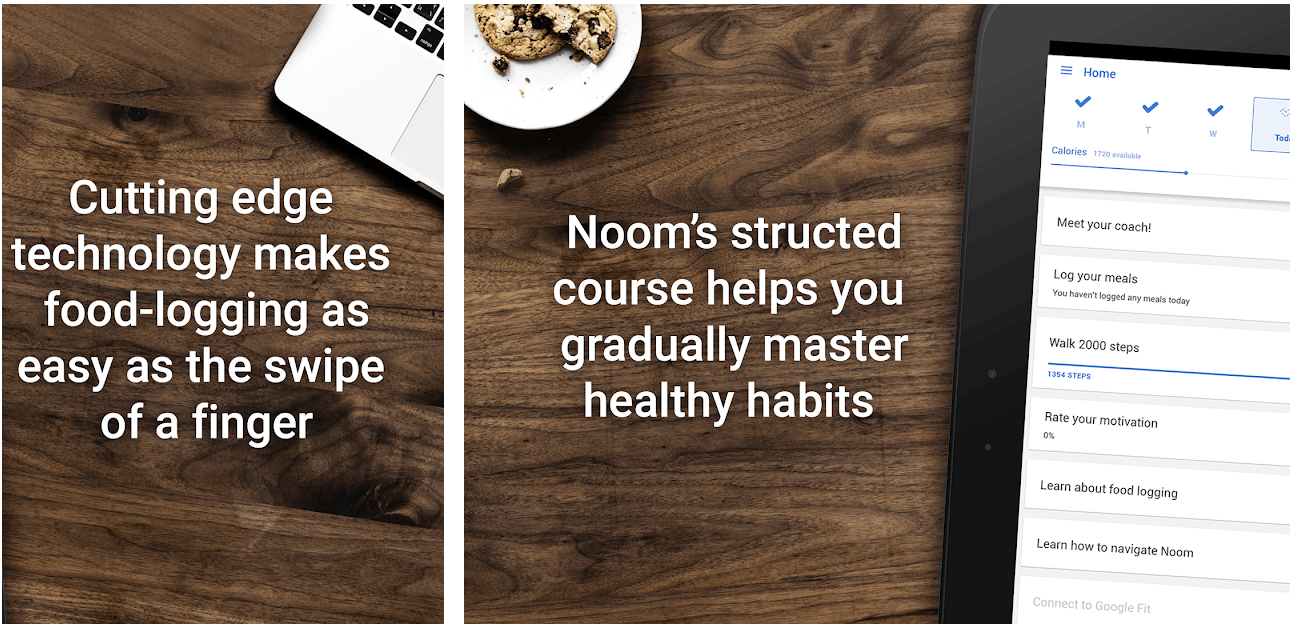 The app's trifold function of setting a weight-loss goal, monitoring food intake, and recording your exercise and daily activities is a great companion to help you develop healthier habits and choose healthier options.
Through ten mini-courses which you can complete at your own pace and time, you will gain the needed knowledge and skills to help you change your habits, lose weight, and build your own lifestyle.
As a science enthusiast, I love how the app is heavily influenced by the concepts of caloric density, Dialectical Behavioral Therapy, Cognitive Behavioral Therapy, Mindfulness-Based Stress Reduction, Acceptance, and Commitment Therapy, among many others.
How to Download Noom
Noom is available for iOS and Android users. With a star rating of 4.4/5 and over 10 million downloads, the app is a great tool to help people achieve that healthy and happy body.
It comes with a free two-week trial, after which you'll be asked to pay $59 monthly to continue your subscription. However, you can save more if you choose the $99-for-two-months plan or the $129-for-four-months plan.
Noom guarantees that by the end of your Noom journey, you'll have a set of healthy habits to keep away weight gain and unhealthy food consumption, aside from earning the title of Noom Master!
WW Weight Watchers Reimagined
WW Reimagined is an award-winning application that is scientifically regarded as one of the best weight loss apps out there. It works through monitoring three major aspects: your food, your activity, and your mindset.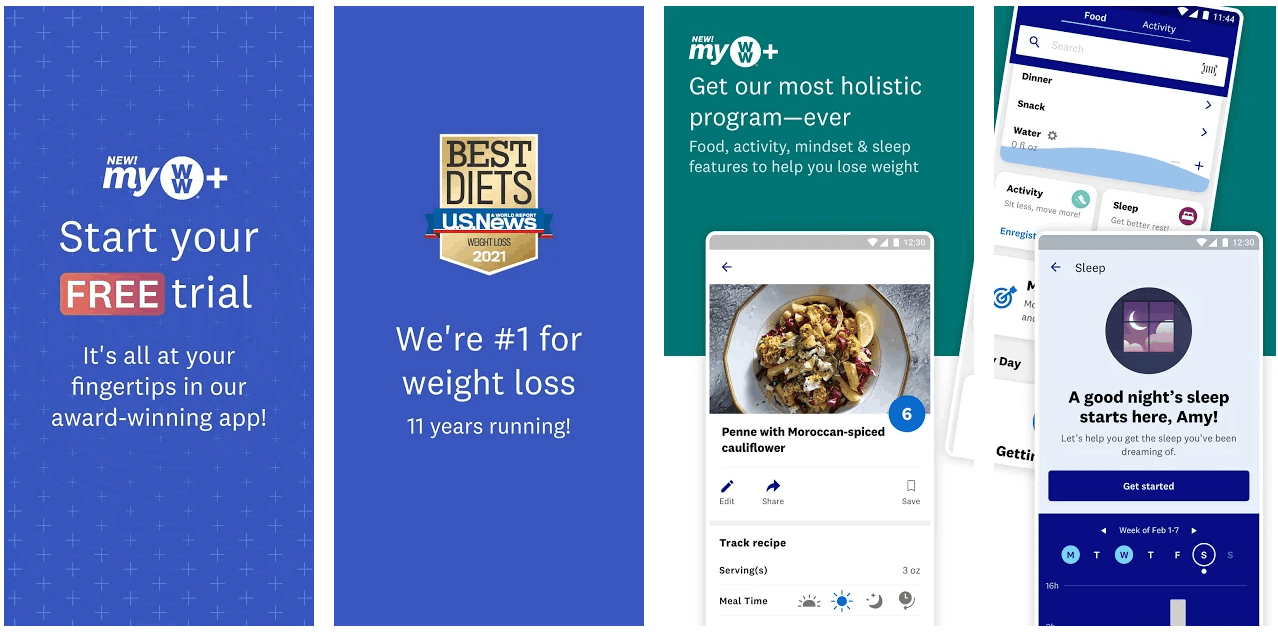 The app's personalized SmartPoints® Budget and ZeroPoint™ food lists help you track the food you consume through a point system which is drastically different from the calorie trackers. Instead of counting calories, the system creates a food list filled with guilt-free and healthy choices for you.
Moreover, WW has partnered with Headspace, the leading meditation and sleep app to help you gain mindfulness, and some 5-Minute Coaching to incorporate in your weight-loss journey.
The app guarantees a customized weight-loss plan by answering the myWW+ personal assessment. Its motto of "Tap, track, succeed" tells users that the app is easier to use and is an effective way to make weight loss easier.
How to Download WW Reimagined
WW Reimagined is available on the Google Play Store. Note that it comes with a $15/month membership fee for a digital-only membership, but you can explore other modes of membership such as access to the digital app and virtual workshop, or access to the digital app and personal coaching.
What I think really stands out about this app is the 24/7 live coaching where you can consult a WW Coach to answer any questions or provide you with motivation to keep going.
With over 10 million downloads and recognition as U.S. News & World Report 2021's #1 Best Diet for Weight Loss for 11 consecutive years, the app will truly help those who seek a healthy lifestyle and reliable companion on their journey to fitness.
Daily Burn
Another fitness-focused weight loss app similar to Nike Training, Daily Burn is an app designed by fitness gurus at the popular health blog Daily Burn. The app is great for beginners who are intimidated by the overwhelming features of advanced fitness apps out there.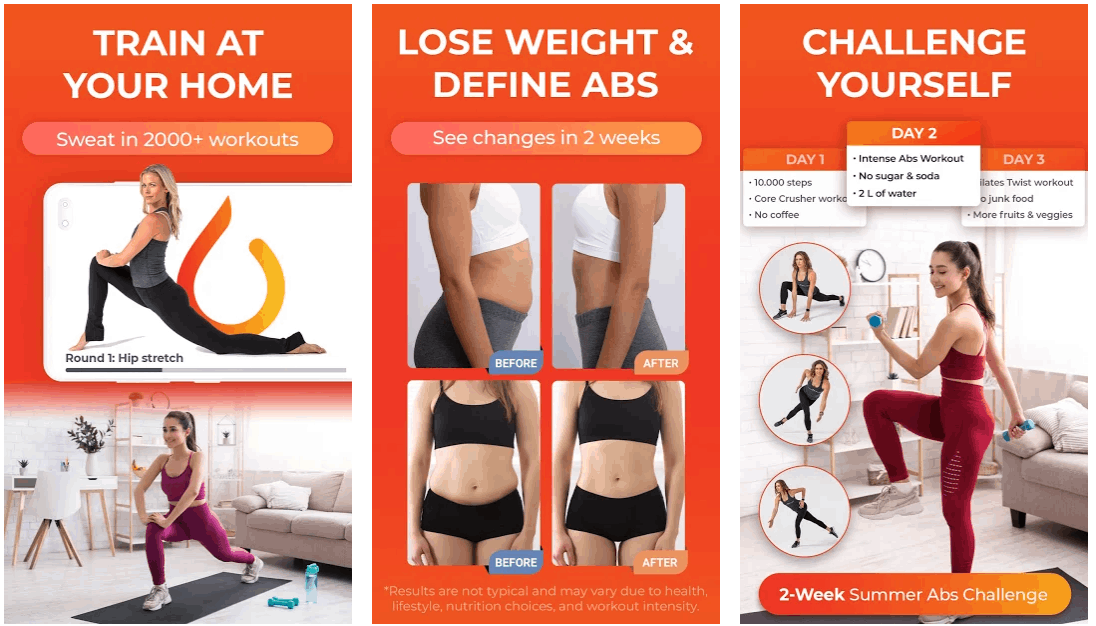 Because the app is beginner-friendly, its prescribed workouts and routines do not require any gym equipment and can be done in the comforts of your home. However, for those who are more advanced, the app also offers a variety of routines with more advanced goals where you're able to track your progress.
Daily Burn also provides its users access to professionally written wellness and exercise articles, aside from enabling them to create weight goals and track workouts and weight. Its huge collection of workouts to choose from includes yoga, cardio, mobility, kickboxing, dumbbell strength training, dance, pilates, meditation– the list goes on and on!
If you don't want to choose a specific exercise, you can tune in to Daily Burn 365 and follow a group workout class at 9 AM EST every day. Here, you can chat with friends and some members of the exercise community while staying healthy and fit!
How to Download Daily Burn
Daily Burn is available for iOS devices on the App Store and Android devices on the Google Play Store and comes with a free 60-day trial. Should you continue your membership, you'll be charged $15 per month.
One of the best features of the app for me is the ad-free interface. What's even more fantastic is that Daily Burn is committed to keeping it that way to avoid pestering and derailing its users!
The app also allows you to sync between your devices such as your mobile, desktop, laptop, or even cast onto your TV with Roku and Amazon Fire TV for a more immersive and enjoyable workout experience.
Lose It!
A straightforward and simple calorie counter and food diary diet app, Lose It! lets you set your own goal, track your activities and food intake, as well as your progress. No matter what your diet is– vegan, keto, vegetarian, among many others– this app will be your best friend!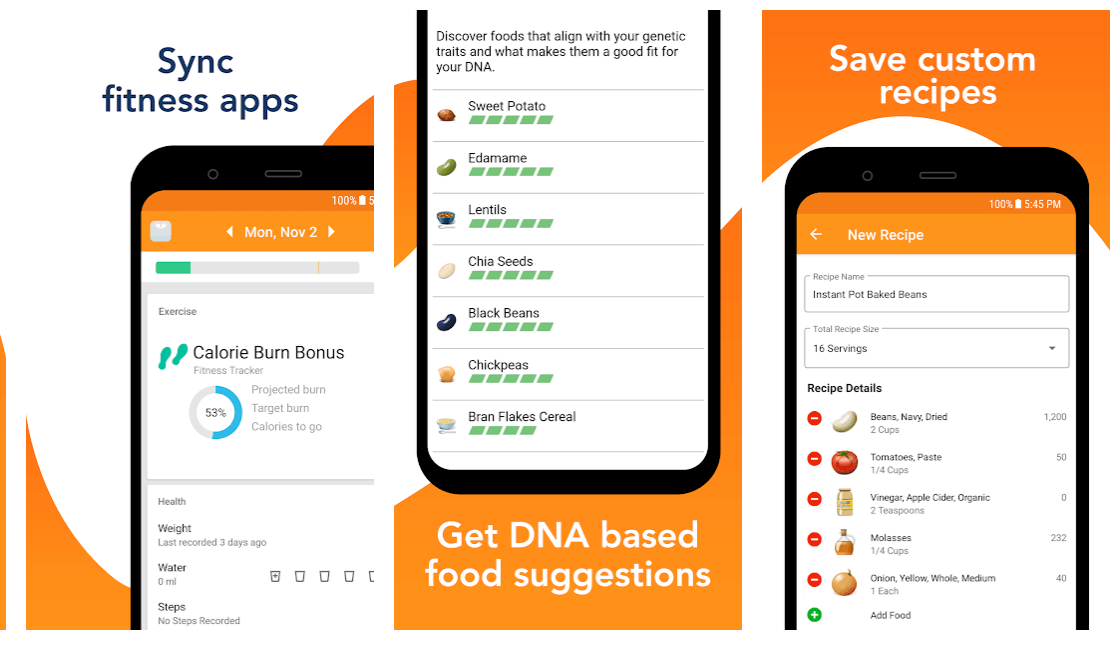 The app provides insights on calorie intake, diet habits, and nutrition needs based on the information you provide. Its ingenious Barcode Scanner feature lets you scan food barcodes and calculate your carb, macro, and calorie intake on a daily basis.
Lose It! also provides meal planning and targets that help you calculate your suggested overall calorie intake. With its wide collection of workout guides, you can also complement your diet with exercise routines found on the app.
The Snap It feature lets you know your total carb count by snapping a photo of your food using the camera icon for food tracking. The app then searches its database and calculates your total carb intake.
How to Download Lose It!
The app is available on the App Store and Google Play Store. What's best about this app is that it provides a free option for those who don't want to splurge on tech. However, if you want the premium version, you'll have to pay a minimal annual membership fee of $40.
Other additional features of the premium version include the meal planning tool, water tracking, and macronutrient analysis.
Conclusion
Weight loss is ultimately a challenging pursuit, but with the right mindset and technology, your goal to fitness and health shouldn't be as hard as it seems.
These apps will surely serve their purpose and help you achieve a healthier and fuller lifestyle for a better you. Download these apps now and start your road to fitness!