In the past few years, many have transitioned from network and cable TV services to streaming services like Netflix. I prefer watching TV shows and movies on different devices, from TV to smartphones. Depending on the situation, I want to be able to switch between devices to be able to watch comfortably.
Netflix is currently one of the most, if not the most, popular streaming services available to us. However, some people may want to look for other apps that are similar, like free streaming or exclusive content not carried by Netflix. In this article, I will list ten apps like Netflix.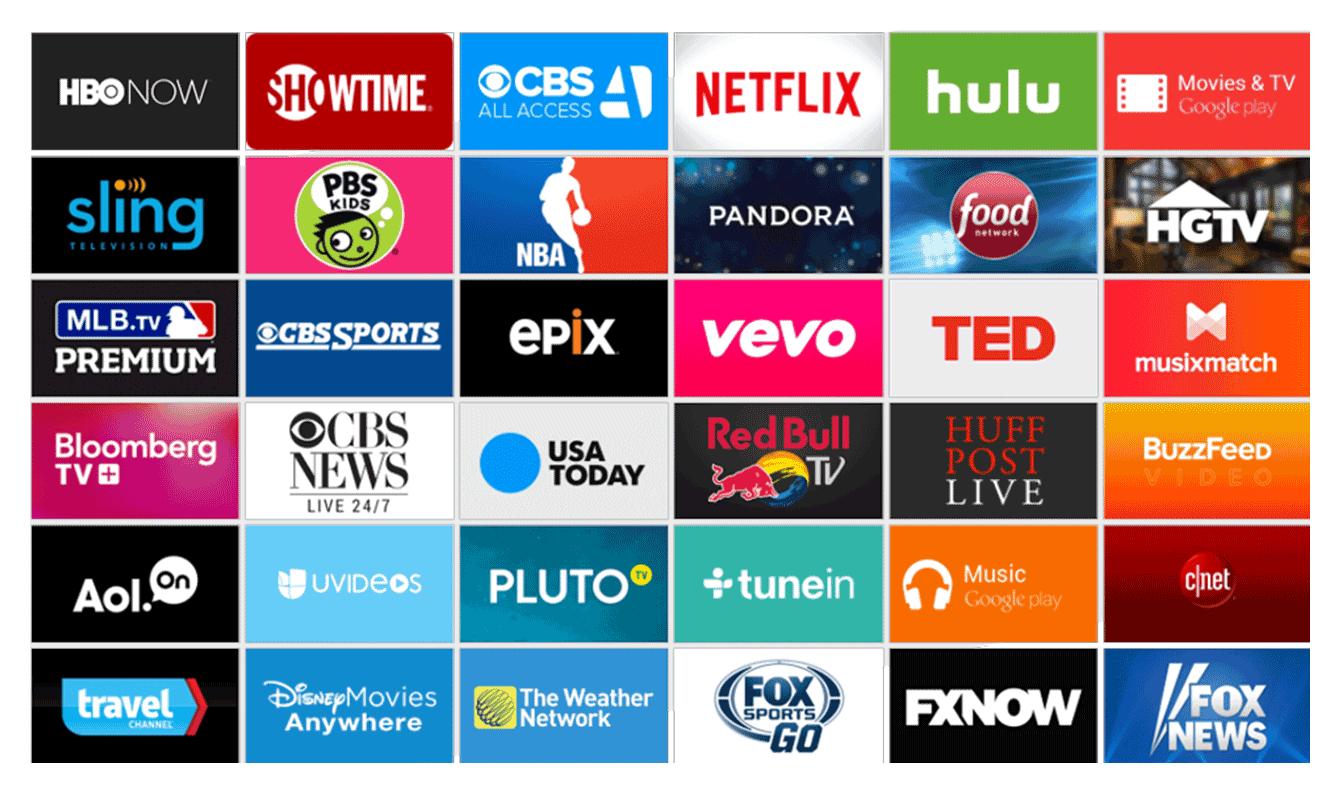 Tubi TV
Aside from Netflix, Tubi TV is considered one of the most popular apps available for streaming movies. I like this app because it includes a vast list of free movies that you can watch right away. Fox Corporation currently owns the app, which generates revenues through ads.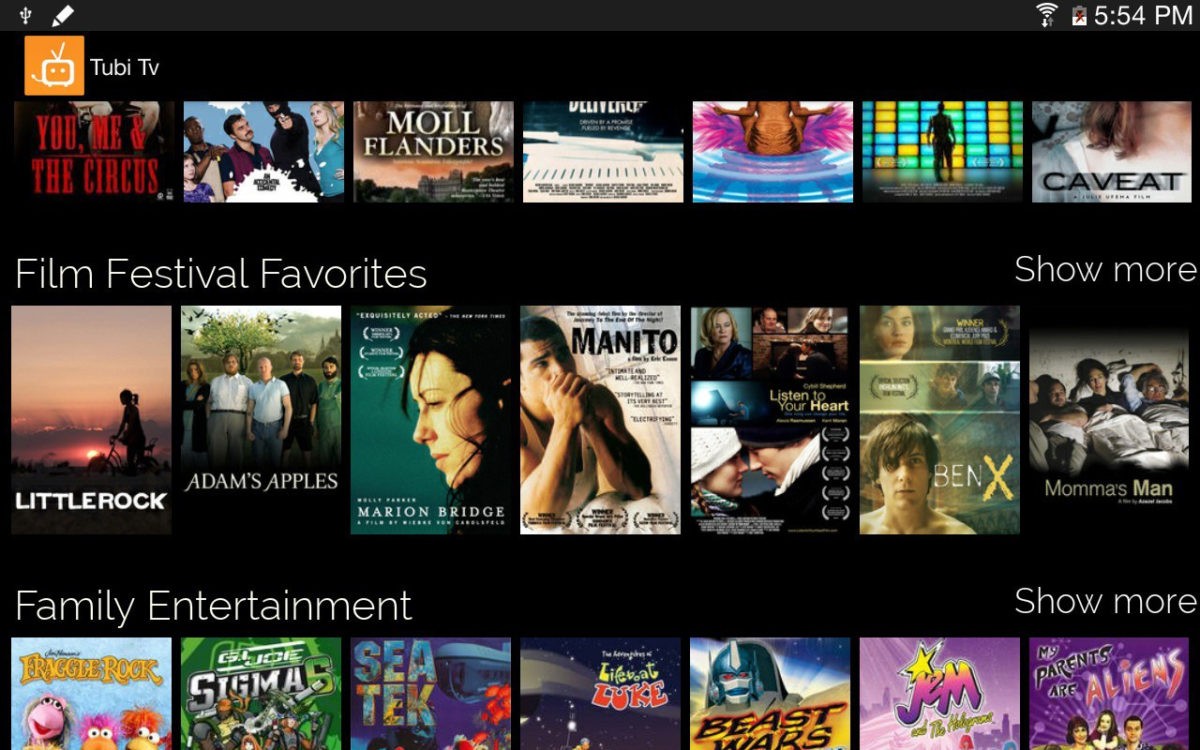 If you like TV series, there are also a lot that Tubi TV has to offer. Almost all of its films and TV shows have subtitles included, which is great for people who love to watch foreign-language films.
For Android users, you can download Tubi TV via the Google Play Store, while iOS device owners can also find it on the Apple App Store.
Crackle
Formerly known as Grouper and Sony Crackle, the Crackle video streaming app can take on Netflix in terms of original content and acquired programming. The service, now owned by Chicken Soup for the Soul Entertainment, is available in 21 countries.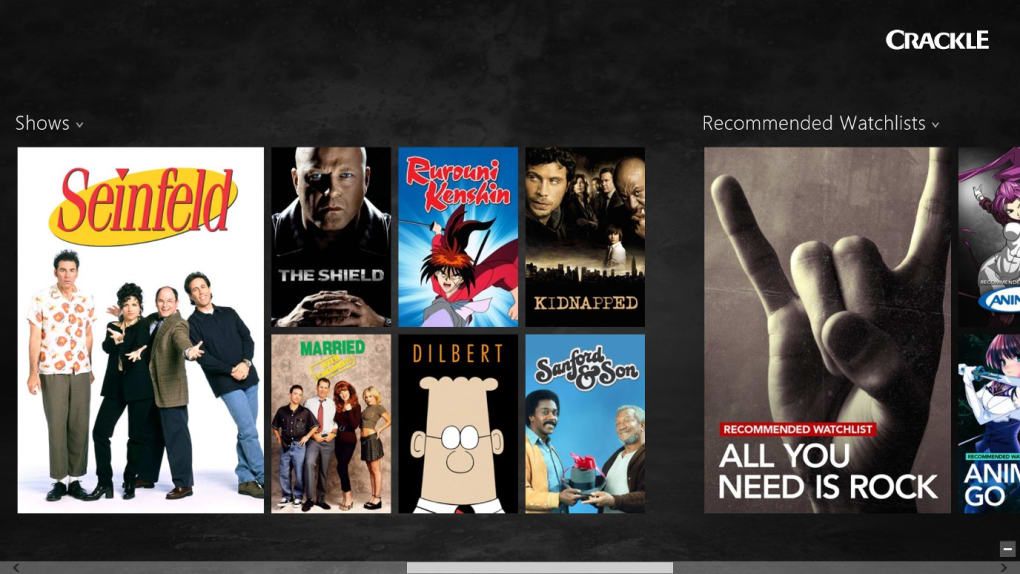 The Crackle app features films and TV shows from Sony Pictures and its subsidiaries, including Columbia Pictures, TriStar Pictures, Screen Gems, and content from other studios, such as DreamWorks Pictures, Lionsgate, and Paramount Pictures.
The app is accessible in English, Portuguese, and Spanish. You can download Crackle from the Apple App Store for iOS users, and it is also downloadable from the Google Play Store for Android device owners.
Pluto TV
Pluto TV is an internet television service categorized as an advertiser-supported video on demand (AVOD) service. The app categorizes its channels into different sections, such as Featured, Entertainment, Movies, Sports, Comedy, Kids, Latino, and Tech + Geek.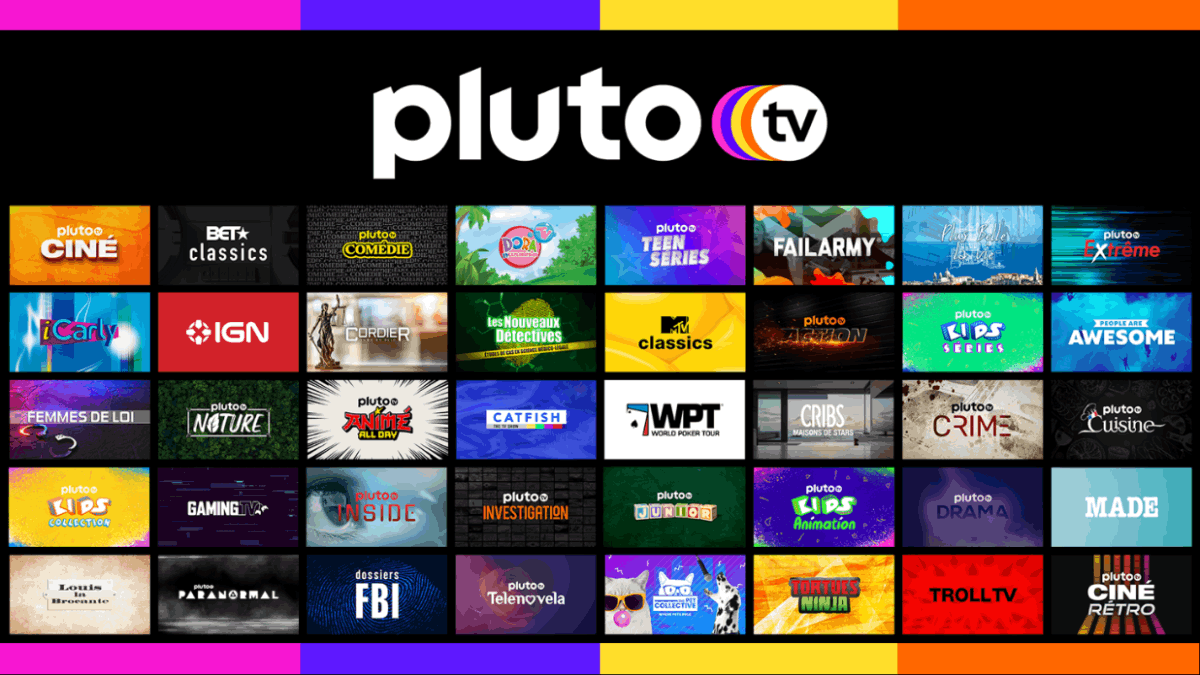 The Pluto TV app also has news channels, but these are curated, pre-recorded videos instead of a live stream. Its sports channels also have similar content, focusing on previous games, highlights, or analysis instead of live matches.
You can download the Android app from the Google Play Store and the iOS version from the Apple App Store.
Popcornflix
Another app I discovered that's similar to Netflix is Popcornflix. The Screen Media Ventures-owned streaming app offers a large library of free movies and TV series available to watch right away. Popcornflix even has its own original content as well, which includes web series and film school originals.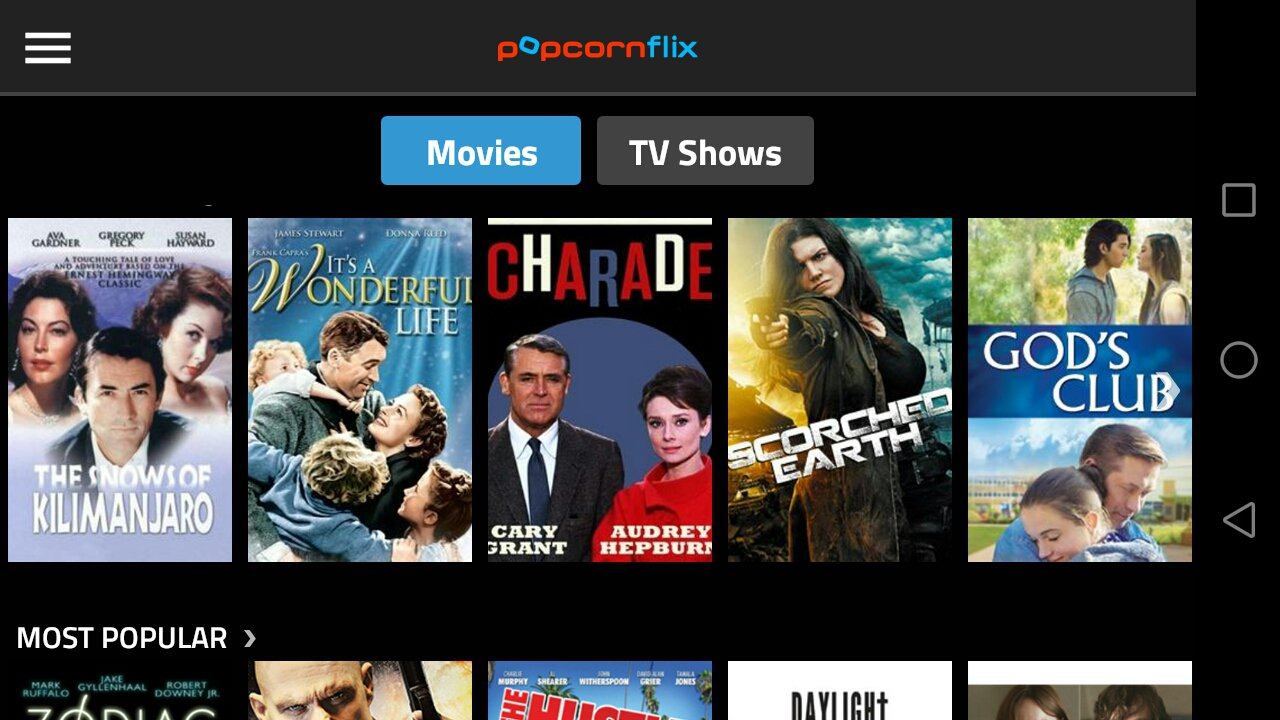 Popcornflix can offer its service for free because it gets its revenues from ads. It supports various devices, including iOS mobile devices, Apple TV, Android, Roku, Amazon Firestick, and even Microsoft Xbox video game consoles.
If you use iOS devices, you may download the app from the Apple App Store, while Android users will also find it in the Google Play Store.
Hulu
Hulu is another app that may be considered on par with Netflix. It also offers tons of movies and TV shows, but its advantage over Netflix is that it can broadcast the latest seasons of popular sitcoms the day after they are shown on primetime TV. Netflix typically only has the previous seasons.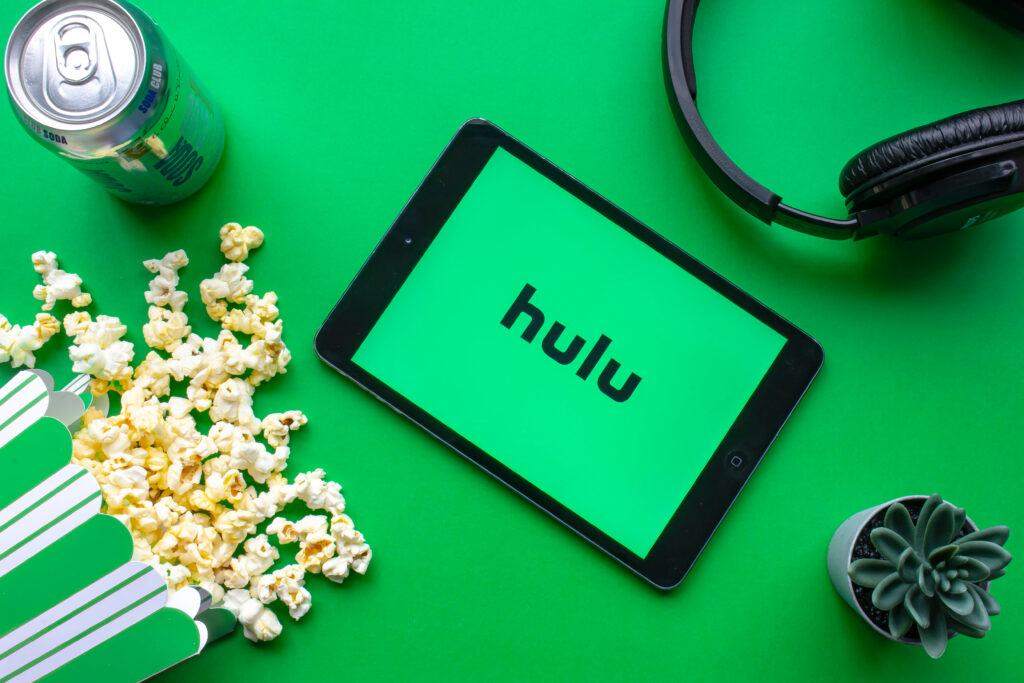 Like Netflix, the Hulu app requires a subscription that costs $5.99 per month, but this still has ads within programs. If you want to get rid of ads, you need to upgrade to a plan that costs $11.99 a month.
The Hulu with Live TV is an even more upgraded service, including more than 50 live and on-demand channels aside from the basic plan at $44.99 a month. The Hulu app is available on the Google Play Store for Android users and the Apple App Store for iOS device owners.
Xumo
Unlike Netflix, whose bread and butter come from streaming movies and TV shows, the Xumo app focuses on TV channels that are usually found on broadcast TV. It has around 200 live streaming channels that you can watch on the app, including lifestyle channels, music networks, and food and travel channels.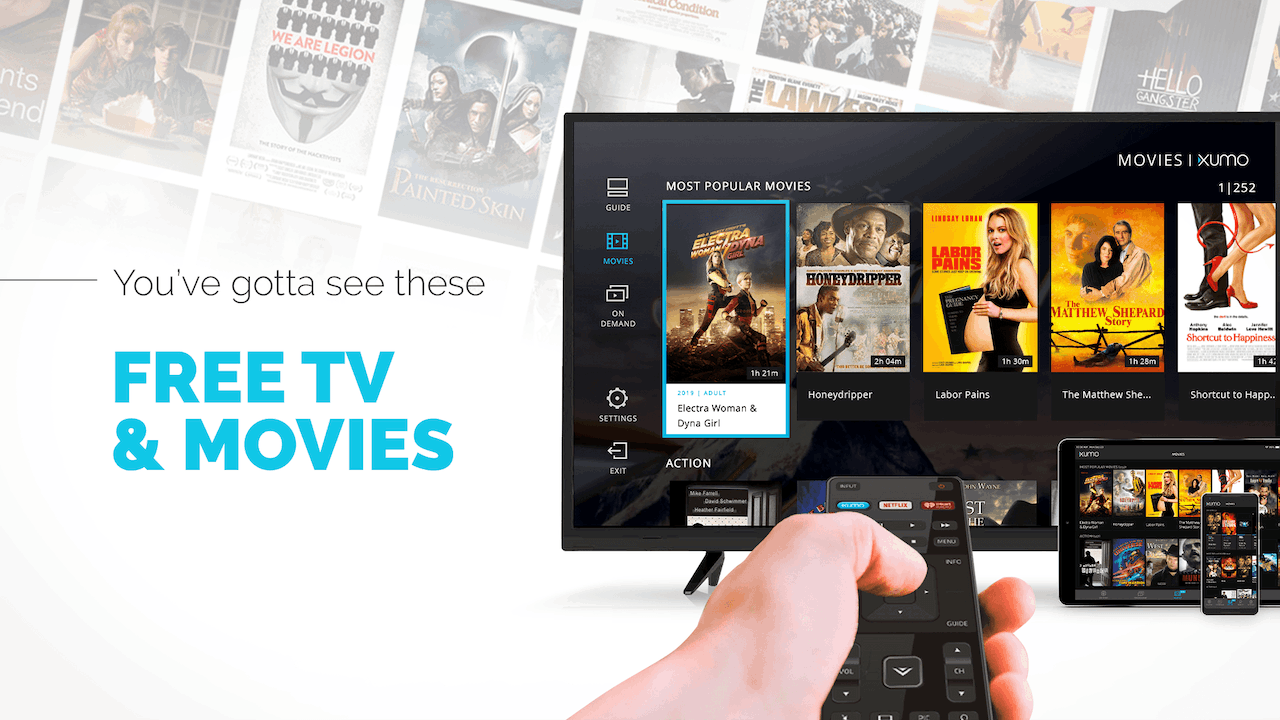 However, Xumo still offers quite a big lineup of on-demand films and TV series. I recommend browsing through the genres instead of using the search tool because it will likely result in more TV shows than movies.
The Xumo app can be used on various devices and several smart TVs, such as those from LG, Philips, and Sanyo; it is already pre-installed. You may download the app from the Apple App Store for iOS and the Google Play Store for Android for mobile device users.
Disney Plus
If you have kids at home who will be using the streaming service, I recommend that you get a Disney Plus subscription. Some people call Disney Plus the Netflix for kids as the service offers a lot of content that caters to children, including classic Disney cartoons and its latest movies.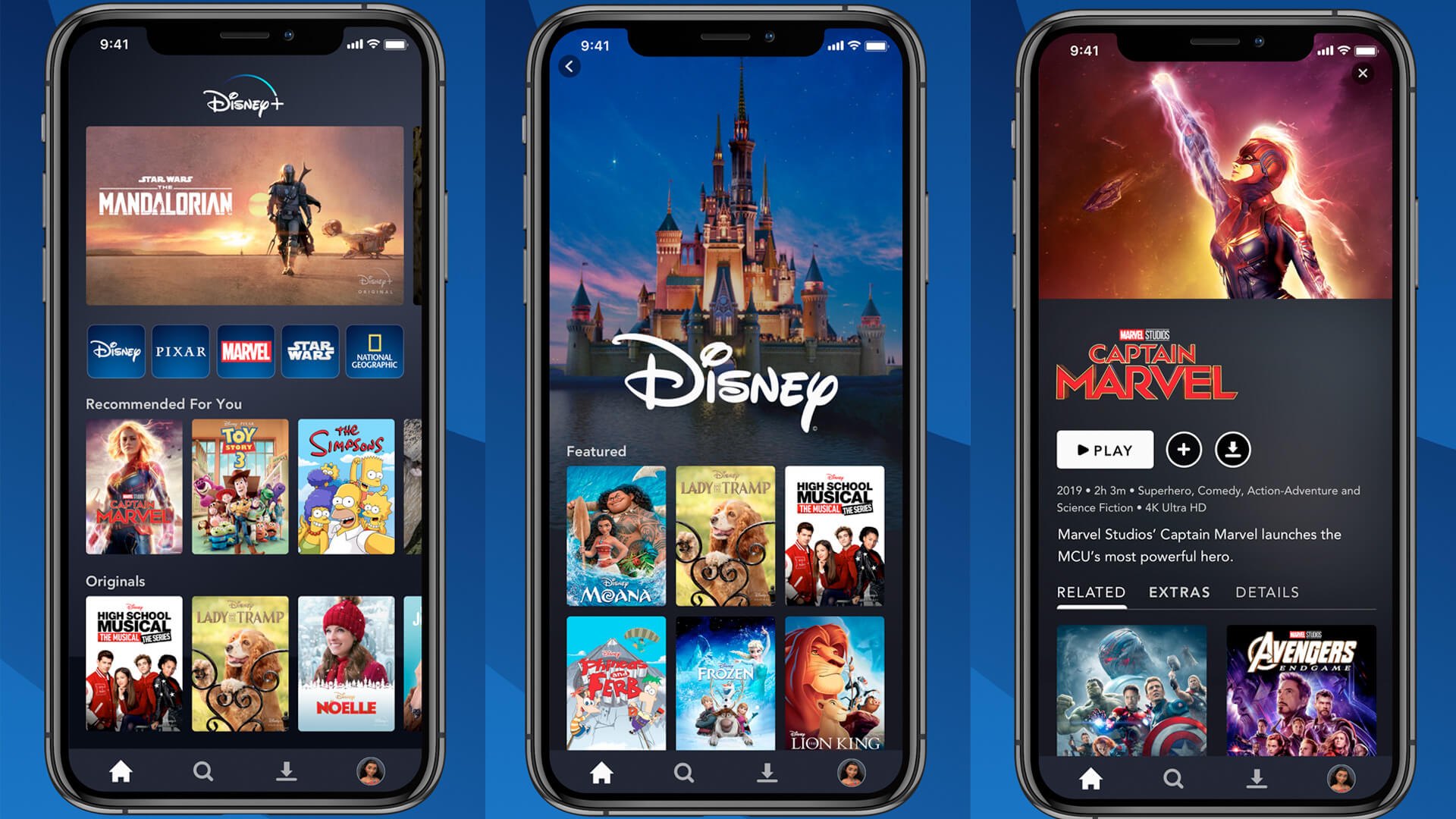 But don't forget that Disney also owns Marvel, Pixar, and Star Wars films, so adults would also enjoy using the app. Subscription to Disney+ costs $6.99 a month, and you can even save more money if you get the annual subscription at $69.99.
You may download the Disney+ app from the Google Play Store for your Android devices, while iOS users can get it from the Apple App Store.
HBO Max
If you're a fan of HBO films and TV series and want to be able to watch them on-demand on your mobile device, you might want to consider getting HBO Max. HBO's video streaming service has tons of movies and TV shows, including its most popular titles like Game of Thrones, Westworld, and Chernobyl.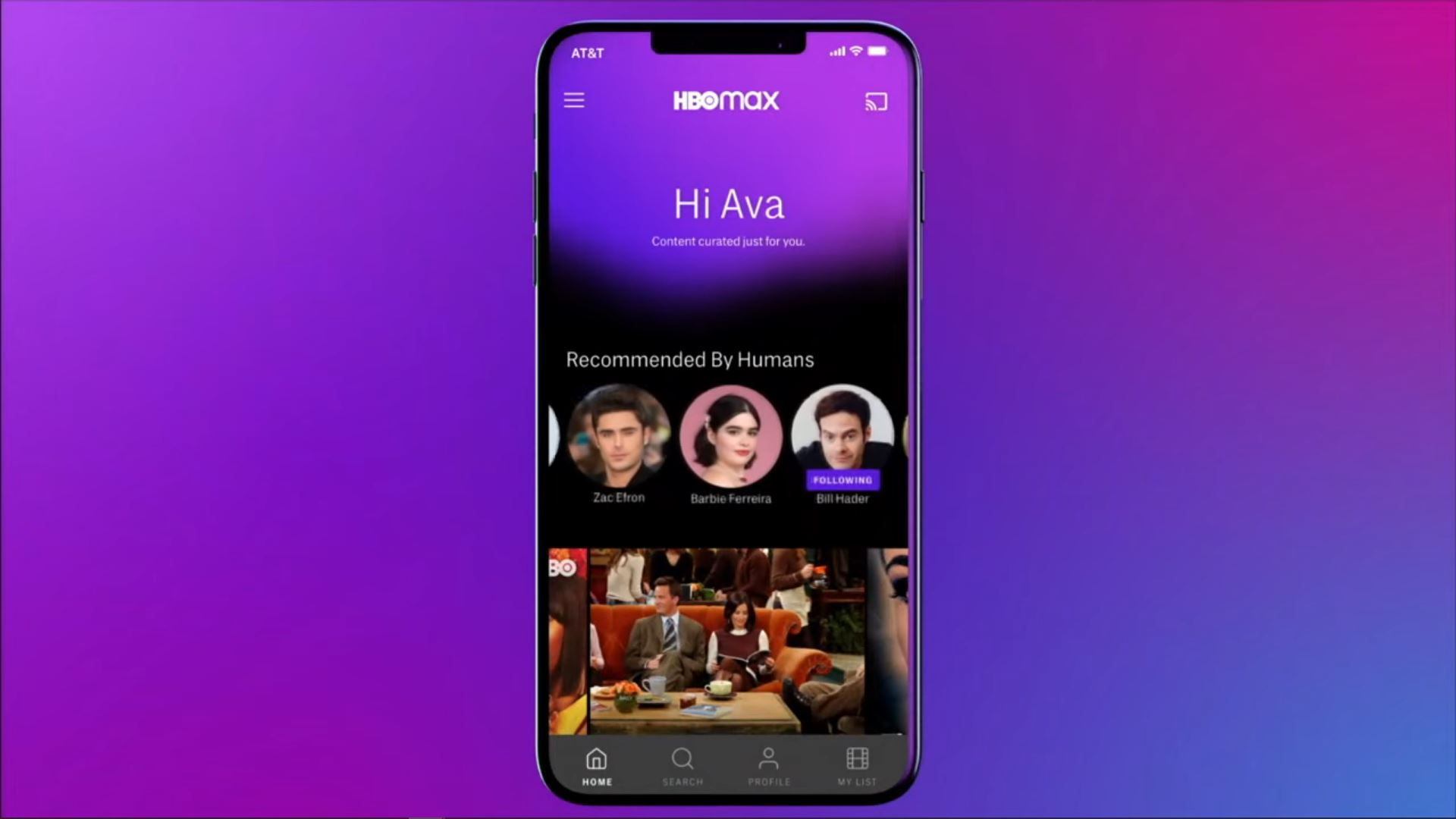 The HBO Max app also contains many non-HBO films and shows, and you can find popular sitcoms like Friends, The Big Bang Theory, and Pretty Little Liars in there. Content from WarnerMedia's other TV channels, such as CNN, TNT, and TBS, may also be encountered using the app.
You can find the HBO Max app on the Apple App Store for iOS device users and the Google Play Store for all Android users.
Mubi
If you're looking for something unique and are into award-winning films and foreign movies, the Mubi app may be for you. Mubi is a streaming app just like Netflix, but it veers away from other similar apps to offer thousands of films and shows.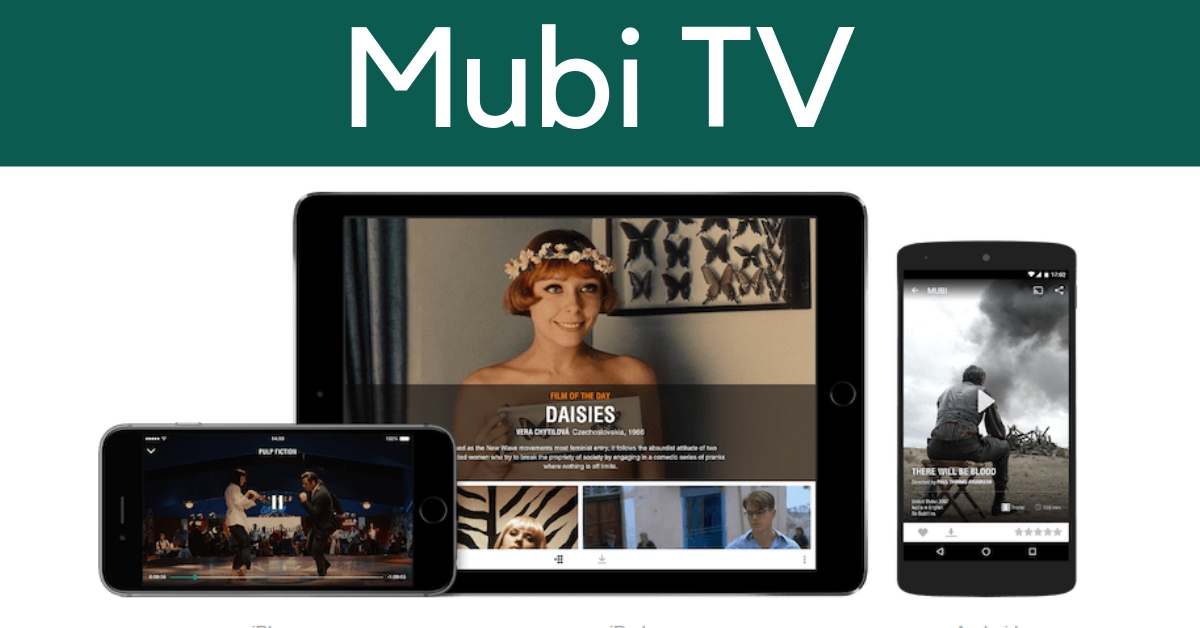 Instead, the app only offers 30 titles daily and then replaces one title the next day. While the selection is limited, Mubi users are sure to get classic and award-winning local and foreign films. This app is great for people who are tired of browsing through tons of titles and only want to choose from the best ones.
Subscription to the service costs $10.99 per month, and there's even an option to rent movies for $2.99 to $5.99 per title if you've exhausted all titles before the end of your subscription period. The app is available on both the Google Play Store for Android and the Apple App Store for iOS.
Yidio
The last app on this list is a bit tricky since it's like a hybrid video streaming app, in my opinion. Yidio, which stands for Your Internet Video, is a platform for searching across all your movie and TV apps or serves as an aggregator for all your video streaming platforms.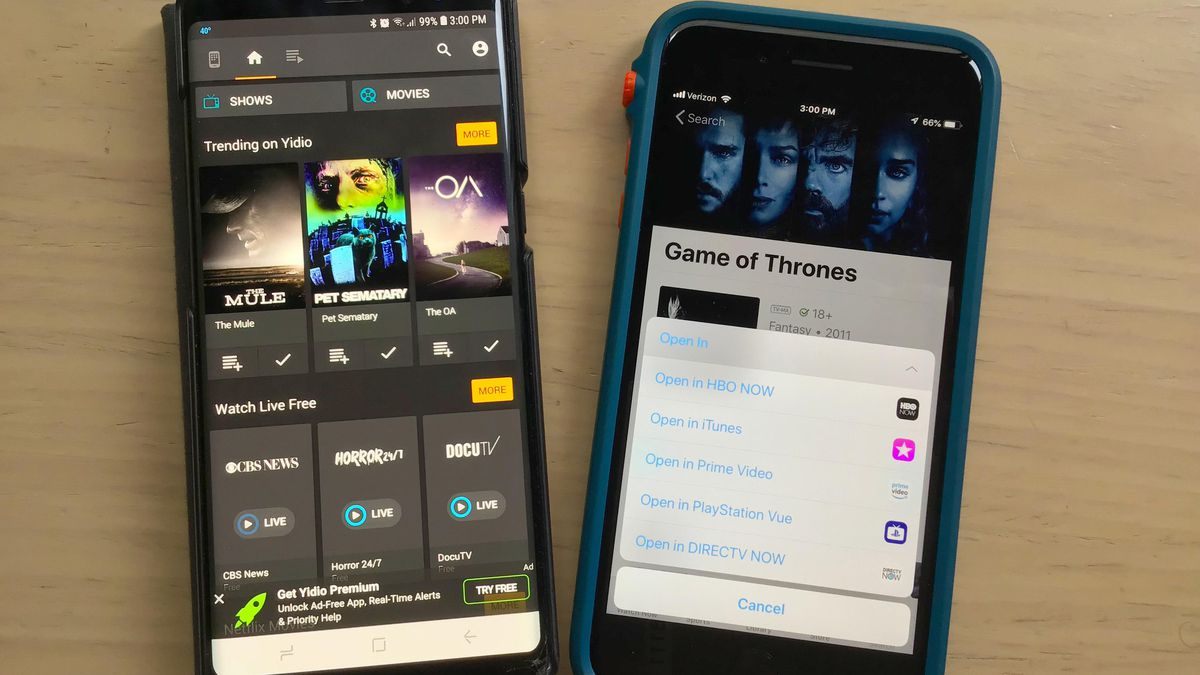 However, the Yidio app also offers its own content, and the video quality of films and TV shows on the app is quite impressive. If you only want to access free content, you can filter out the search results. You can also filter movies based on various criteria, such as IMDb rating, age rating, and decade.
You can download the Yidio app on your iOS device via the Apple App Store, while the Android version of the app can be found on the Google Play Store.
The Bottom Line
Video streaming apps are an excellent way to enjoy your favorite films and TV shows on mobile devices anywhere and any time you want. Surely, the Netflix app is one of the best services available in the market, but if you're looking for another option or want to supplement your subscription, this list might help you.
Hopefully, this article helped you decide which Netflix alternative is the right fit for what you want in a streaming app. These apps are meant for your entertainment, so whatever you choose, I hope you enjoy them!