It is no secret that we live in a world where photos tell us the greatest and biggest stories. However, I am sure that it's not only me who finds using the original camera app on our phones a bit underwhelming and limiting.
An excellent camera application can boost the quality of my photos and allow me to explore different aesthetics and capture content that reflects various moods and themes. One of the aesthetics I'm particularly drawn to is the retro vibe, which makes me travel back in time to the 1940s to the 1960s.
Here are some of my favorite apps which I like to use when taking retro photos characterized by bold and vivid colors that pop with life. Bring back the vintage retro vibe with these apps and see if these are the perfect fit for you.
Huji Cam
1998 Cam – Vintage Camera
Retro Cam Vintage Camera Filters & Photo Effects
Lomo Cam – Vintage Cam, Analog Film Filters
Prequel Effects, Filters & Editing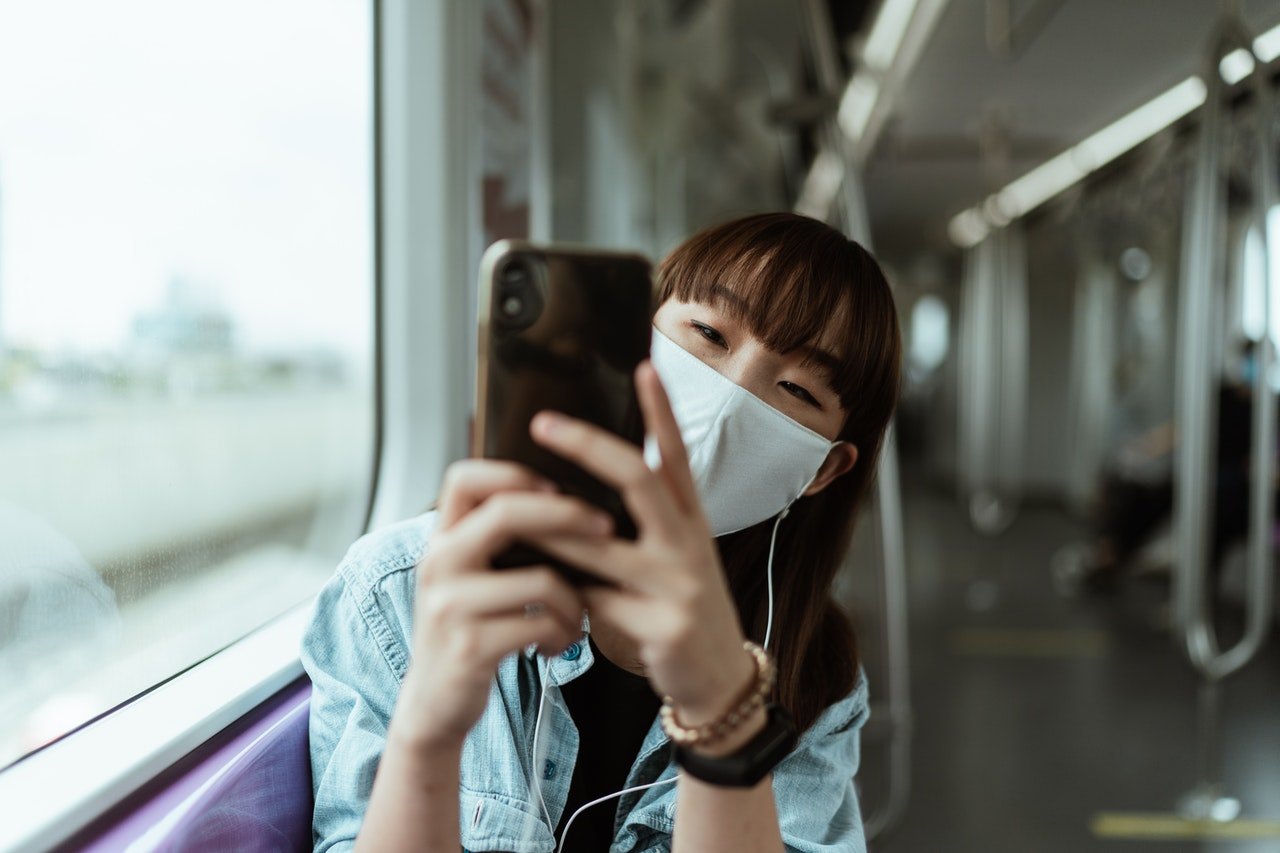 Huji Cam
Huji Cam tops my list as one of the best vintage filter camera applications. It has a wide variety of filters and light leaks which incredibly mimics a 1990 film camera that will surely produce dazzling photos.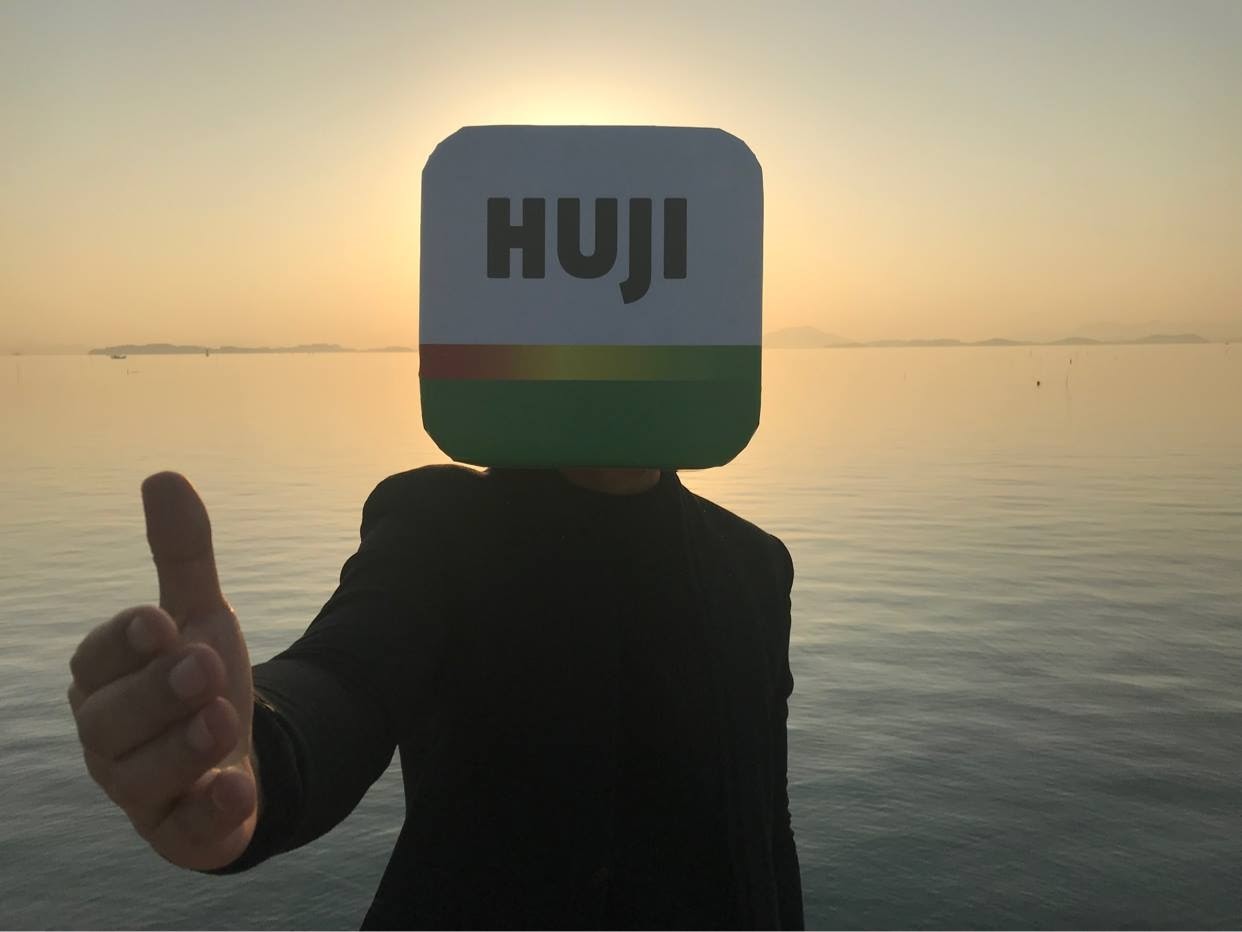 The app comes with a tiny phone lens that users have to look through to capture the photo, much like a real film camera. The lens can also be adjusted to full screen, depending on your preference.
I like this app because it comes with a completely customizable time stamp feature that adds to the retro effect. To top it all, the picture takes some time to "develop" before seeing the finished product – making the retro photography experience more genuine and real.
Once photos are snapped, the app applies filters to the pictures at random. Take note that if you would like to modify or edit the photo, the app does not allow you to do so. Overall, Huji is a great app with lots of high-caliber celebrity and influencer endorsers, such as Selena Gomez, so you can be sure that the app will suit all your retro needs.
How To Download Huji Cam
The app is free to download at the Google Play Store and Apple App Store. With over 10 million downloads and a 4.2-star rating at Google Play Store, Huji is recommended by its users and photography enthusiasts worldwide.
While taking photos is free with Huji, you can still edit existing photos in your gallery for only a dollar per photo. There is no subscription needed, so you can still enjoy taking retro photos with Huji for free.
1998 Cam – Vintage Camera
As the name suggests, the 1998 Cam is another wonderful camera application that makes photos look like a 1998 disposable film camera took them. Unlike Huji, this app allows me to edit existing photos, so I am more inclined to use this than Huji, especially when I would like to modify the effects.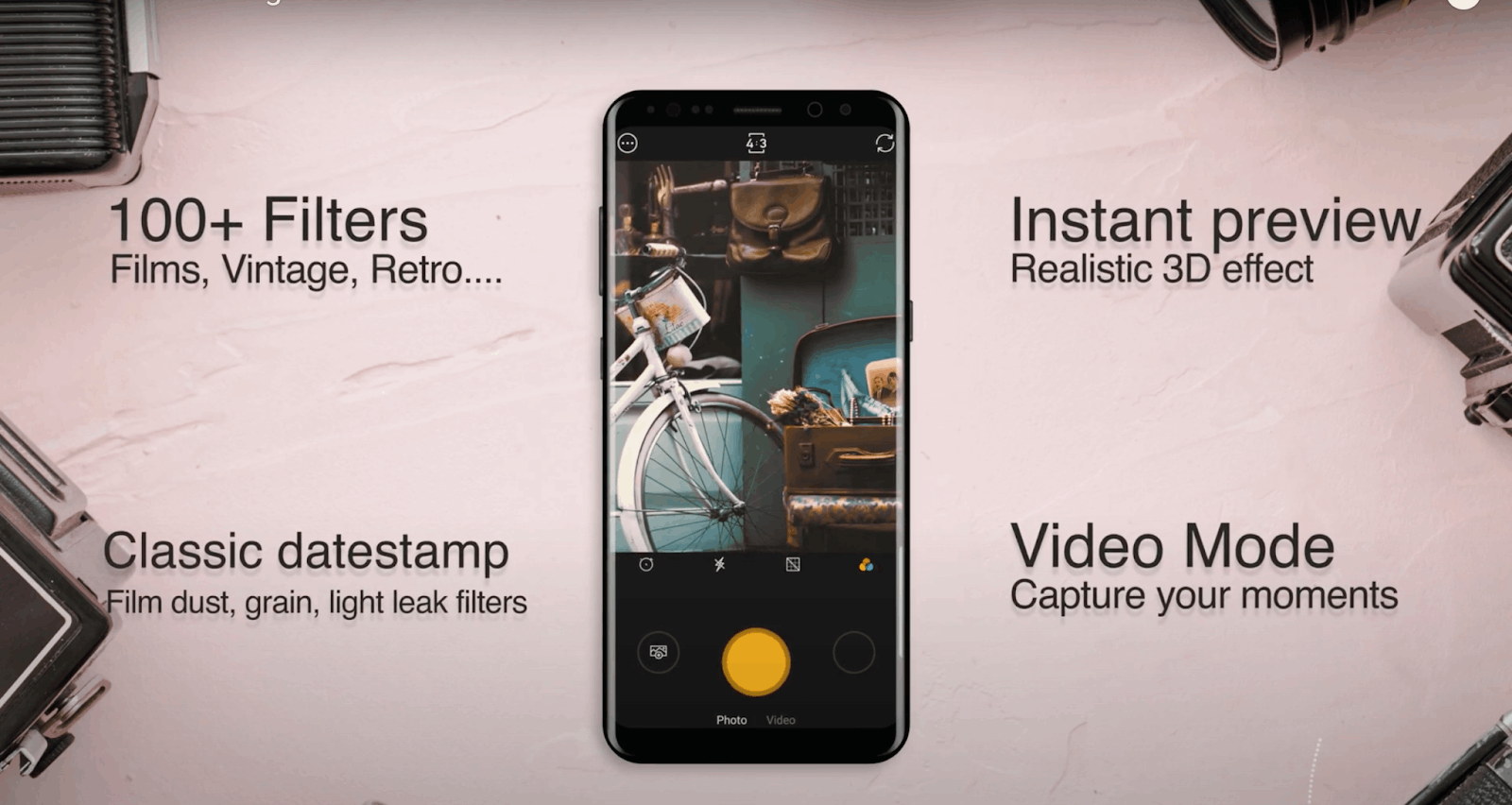 The app has a wide library of over a hundred overlays, glitch effects, grain, light leaks, and scratch effects which can be applied to existing photos or photos captured via the app. These effects range from film, vintage, retro, black and white to cinematic, portrait, and color boost filters.
The app also features a self-timer and advanced editing features such as cropping, skewing, straightening, and other post-processing essentials. What I like best about this app is that it has all the features I need for editing, such as manipulation of exposure, color, and other photo properties, which I can edit in just one app.
How to Download Vintage Camera
1998 Cam is free to download on Google Play Store and Apple App Store. It has over a million downloads and a 4.6-user rating at the Google Play Store.
The app does not place watermarks on photos, which is a great (and sometimes rare) thing nowadays.
Retro Cam: Vintage Camera Filters & Photo Effects
Retro Cam is another app that creates stunning, incredible, and artistic photos that imitate analog photography in the 80s and 90s. With over 80 color filters, 50 retro film filters, and 60 analog light leaks, you can transfer the authentic character of retro photography to digital media.

I love this app because aside from its huge collection of every possible retro filter and effects out there, the film profiles are sophisticated and more realistic as they are curated and developed by professional photographers.
Aside from hundreds of film filters, users can also apply 3D-Glitch Photo Effects, which range from VHS glitch filters, trippy effects, special Lo-Fi (low fidelity) effects, and neon light filters that will surely bring out the artist in every user. It also recently added a timestamp feature, which is essential to give photos that retro vibe.
This simple yet powerful application allows me to create beautiful photos with a vintage touch. True to its name, it is one of the best retro camera filter applications out in the market today.
How to Download
This state-of-the-art application is free to download at the Google Play Store and Apple App Store. The app has over a million downloads and a 4.1-user rating on Play Store.
Lomo Cam – Vintage Cam, Analog Film Filters
The Lomo Cam is a more straightforward and simple photo app that allows me to easily apply retro filters on lazy days. This app stands out for me because it features a ton of retro Instax/Polaroid-type photos which is perfect if I'm aiming for a complete retro vibe.

The app features over 25 realtor vintage camera filters, 30 light leak effects, overlays, fil burns, and dust texture, as well as unique picture frames which replicate the appearance and aesthetic of Instax/Polaroids.
What's more is that the app also allows me to manipulate other properties of the camera within the app, such as the size, ratio, and details before the capture.
How To Download Lomo Cam
The Lomo Cam is downloadable only on the Google Play Store. It has over a million downloads and an all-time rating of 4.8 stars on Google Play.
Although the app is free, you will have to purchase additional filters and effects at varied prices, starting from $1.50 per filter.
The app is still free to use because of the many existing filters and presets from the app, so you don't have to worry about paying the price to create photos with great and excellent quality.
Prequel Effects, Filters & Editing
Prequel is one of my absolute favorite photography apps out there. It probably has the largest collection of filters and effects, which can be applied to videos and photos. Prequel is my go-to app if I want to take photos and edit them straight from the app.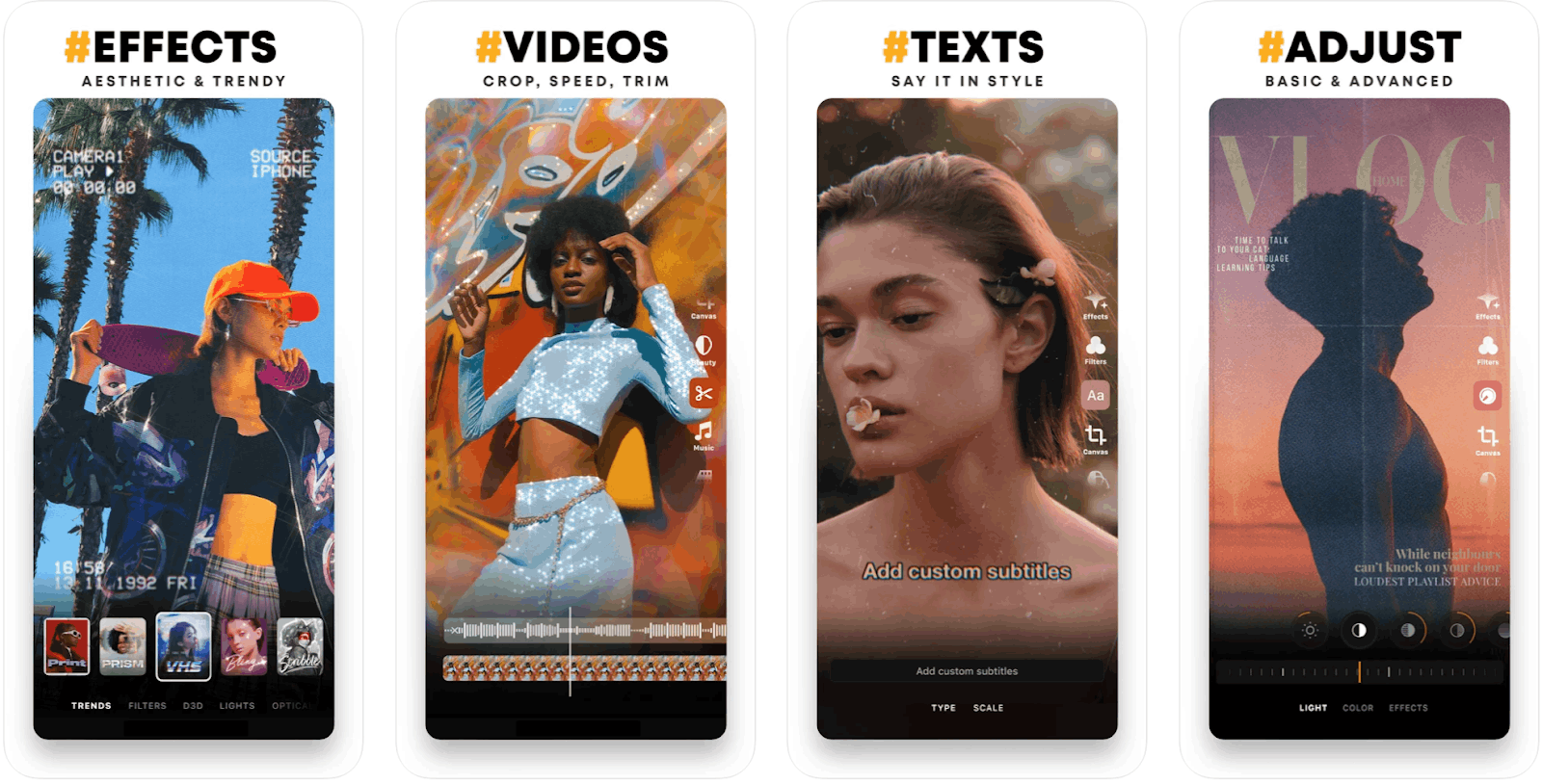 Although it might take me some time to edit photos because of the overwhelming number of choices and presets, believe me – it's worth the wait. Prequel has everything you need in terms of effects and even has effects that you could not even imagine.
The app is the ultimate photography tool for influencers who like to be creative with their content and want to try something unique with their photos. I can do pretty much everything in a photo with Prequel without the hassle of complicated applications and complex interfaces.
With Prequel, you have access to trend-setting effects such as Polaroid/Instax, VHS Recordings, Denim, Monroe, Dust, Cinema, and other groundbreaking effects that turn your photos into state-of-the-art photos with superb editing and quality.
How To Download Prequel
While the free version of Prequel (called Prequel Life) is already enough, you can do more if you pay the $35 annual subscription and have access to the most in-demand yet exclusive filters and effects. With Prequel Gold, you can unlock more films and effects at such a worthy price that you won't regret paying.
Prequel Gold comes with unlimited editing possibilities, access to the full filters and effects collections, plus access to newly-released filters every week! You also get to use the advanced editing tools which are not available on Prequel Life.
The app is free to download at the Google Play Store and Apple App Store. With over 10 million downloads and a 3.5-star rating at Google Play Store, the app is one of the cult favorites and go-to photography apps for celebrities, influencers, and photography enthusiasts who want to give their photos a retro touch.
Conclusion
These are just some of the best retro photography apps I use whenever I want to achieve that retro, nostalgic vibe on my social media photos. I'm sure there are many more apps out there, so I've rounded up the best apps I recommend using.
Whichever app you use, there's no doubt that the retro and vintage aesthetic will bring out the artist and photographer in you. Travel back in time and create photos that are taken in the present but with the spirit and art of the past.