Have you ever wondered if your internet service provider (ISP) is actually delivering on speeds that it promised when you first signed up as a user? Do you want to know how to test your mobile internet speed so that you can determine if you're getting your money's worth?
If your answers are YES to these questions, then you are in the same situation as I was a few weeks ago. There were several days when I felt like my internet connection was very sluggish and I couldn't even watch online videos without them constantly stopping to buffer. I called my network provider but they said there were no signal problems in my area.
So I decided that I needed proof that my internet connection was really slow. After some research, I came upon the Speedtest by Ookla app. In this article, I will share with you info on the app, its features, and how it helped me test my mobile internet speed.
How Speedtest by Ookla Started
How the App Works and Its Features
Online Privacy and Security with Speedtest VPN
How to Download the Speedtest by Ookla App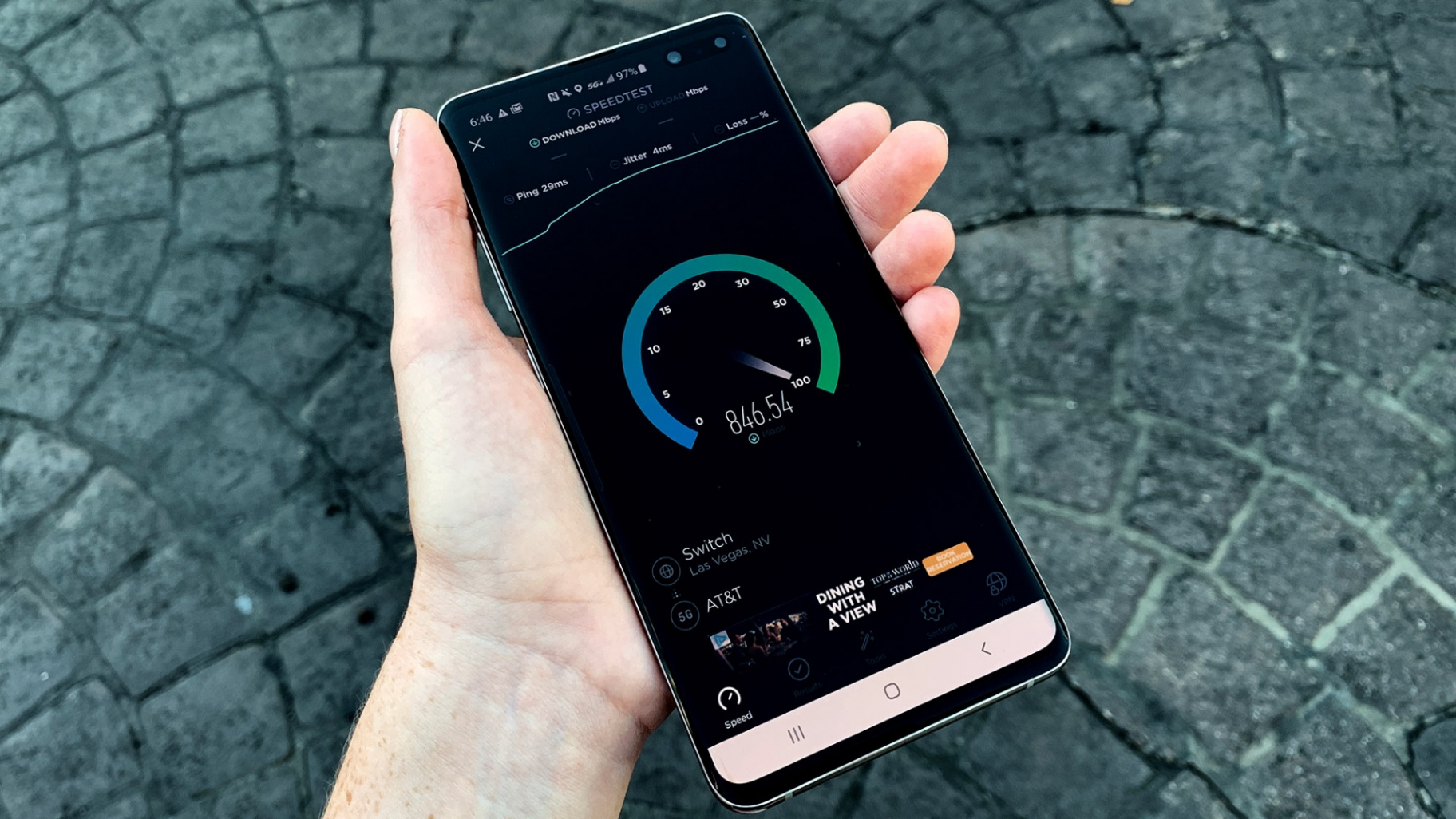 How Speedtest by Ookla Started
Prior to becoming an app, Speedtest by Ookla was known as Speedtest.net, a web service that offers users a free analysis of their internet access performance, including connection data rate and latency. Its developer, Ookla, is a web testing and network diagnostics firm based in Seattle, Washington.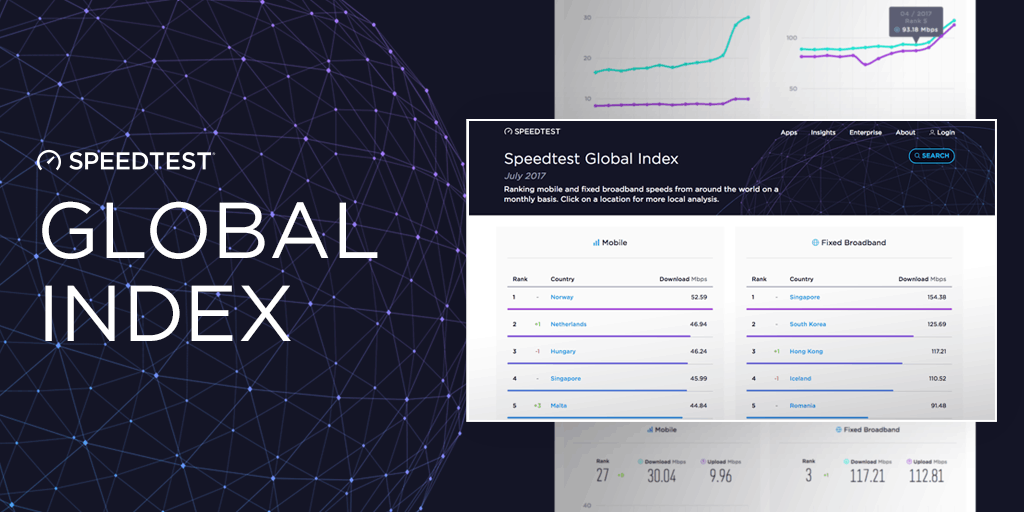 Co-founder Doug Suttles suggested the name Ookla because it was his cat's name and he already owned the domain name Ookla.com in honor of the cat. The cat's name came from a character in the Thundarr the Barbarian TV series.
The company used data from Speedtest.net to release market reports on download and upload speeds for ISPs and mobile carriers in different countries and cities. These ISPs and carriers are then ranked based on their performance in each geographic area.
How Speedtest by Ookla Measures Internet Speed
The app and web service conduct internet speed testing over the Transmission Control Protocol (TCP) standard. Measurements include ping or latency, download speed, and upload speed.
Latency, measured in milliseconds, is based on the time it takes for the server to reply to a request from the user's client. The lower the latency or ping, the better connection the user will have. Meanwhile, download speed is measured based on the amount of time it takes to request and receive data from the server.
Upload speed, on the other hand, is calculated based on the time it takes for a client to send data and for the server to receive them. Both upload and download speeds are measured in megabits per second (Mbps).
How the App Works and Its Features
As I mentioned earlier, I found Speedtest while looking for ways to test my internet speed. While I initially found the app for both iOS and Android smartphones and tablets, I also saw that Ookla also has native apps and a web service for Windows, MacOS, Google Chrome, and even Apple TV.
Of course, the main feature of the app is its speed test function. I only need to tap on the 'GO' button at the center of the interface and the app will automatically configure its settings, run the tests, and generate the test results.
On average, the entire process took me less than a minute to complete and get the numbers I needed. I tried to run the speed test a few times and I can say that results generated by the app and those using my computer's web browser are very consistent.
I liked how the app also allows me to share the test results via social media by clicking on the icons beside the word 'SHARE' on the results page but I was also able to copy a direct link to it by clicking the chain icon and used it in the report I sent to my provider.
Other Speedtest Features
The app also allowed me to choose the server I want to test and, since I created an account with Ookla, save this server to my account to be used on my next speed test. I can also view my entire test history, which will help me monitor the consistency of my internet connection.
The Speedtest Global Index provides information on the average download and upload speeds of mobile and fixed broadband connections in different countries and cities and compares the coverage of different service providers in an area. This is useful if you are moving or planning to move and you want to ensure strong coverage.
It also generates real-time graphs showing how consistent my internet connection is. The app also boasts of being the only internet connection test capable of providing accurate measurements of 5G networks.
Online Privacy and Security with Speedtest VPN
While exploring the Speedtest app, I came across its VPN service when I tapped on the padlock icon below and wondered what it was for. A VPN or virtual private network is a service that provides increased privacy and security when I use shared or public networks.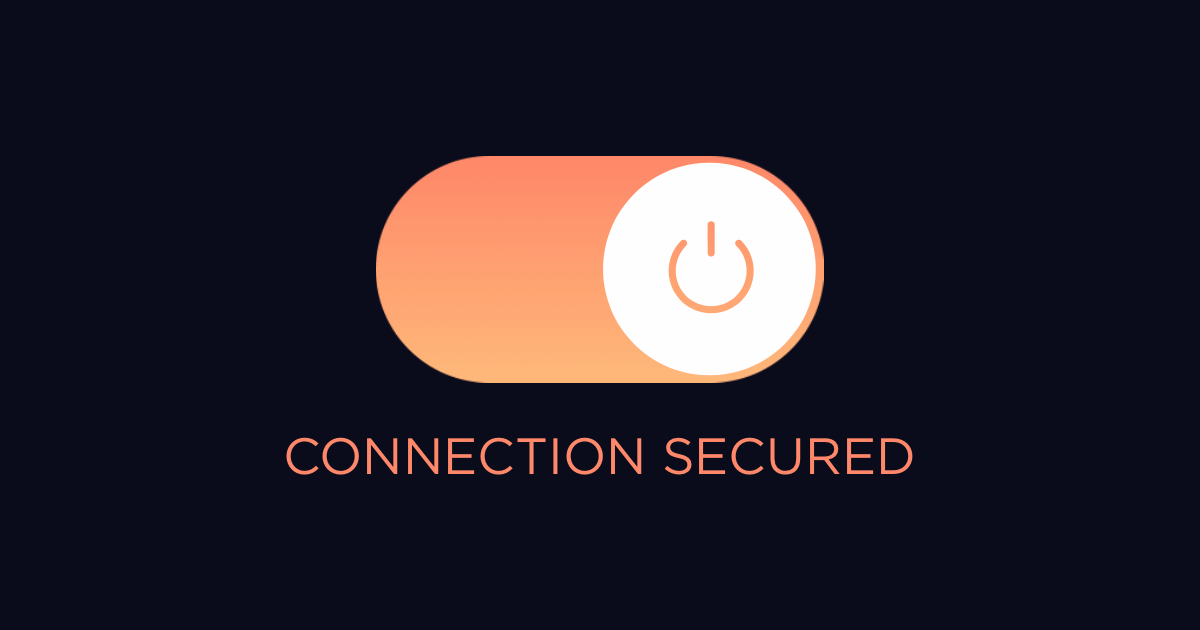 According to Ookla, Speedtest VPN protects my online identity by using encryption on my phone's internet connection and making my IP address and location anonymous.
By redirecting my connection to a trusted server, I am able to use the internet and other apps without worrying about my security and privacy.
Using Speedtest VPN will prevent third parties from getting and selling my information to advertisers and worse, malicious groups. The privacy of the messages and media I send and receive is also maintained in this age of hacking and identity theft.
Subscribing to Speedtest VPN Premium
Using the Speedtest app is entirely free and Ookla actually gives users free access to Speedtest VPN but with a limited amount of data. Free users are able to enjoy the VPN service at a limit of 2 GB of data monthly.
If you find this service useful, I suggest that you subscribe to the Speedtest VPN Premium service. At only $4.99 per month, you will be able to enjoy unlimited access to the VPN service. I think this is a very good price for protecting your security and privacy if you travel a lot and use shared or public networks often.
Aside from the VPN service, Premium subscribers also enjoy the absence of ads on their app. If there's something that I don't like about the Speedtest app, it's the presence of numerous ads on the screen, which could be annoying at times.
How to Download the Speedtest by Ookla App
As I mentioned above, the Speedtest by Ookla app is available to iOS and Android device users.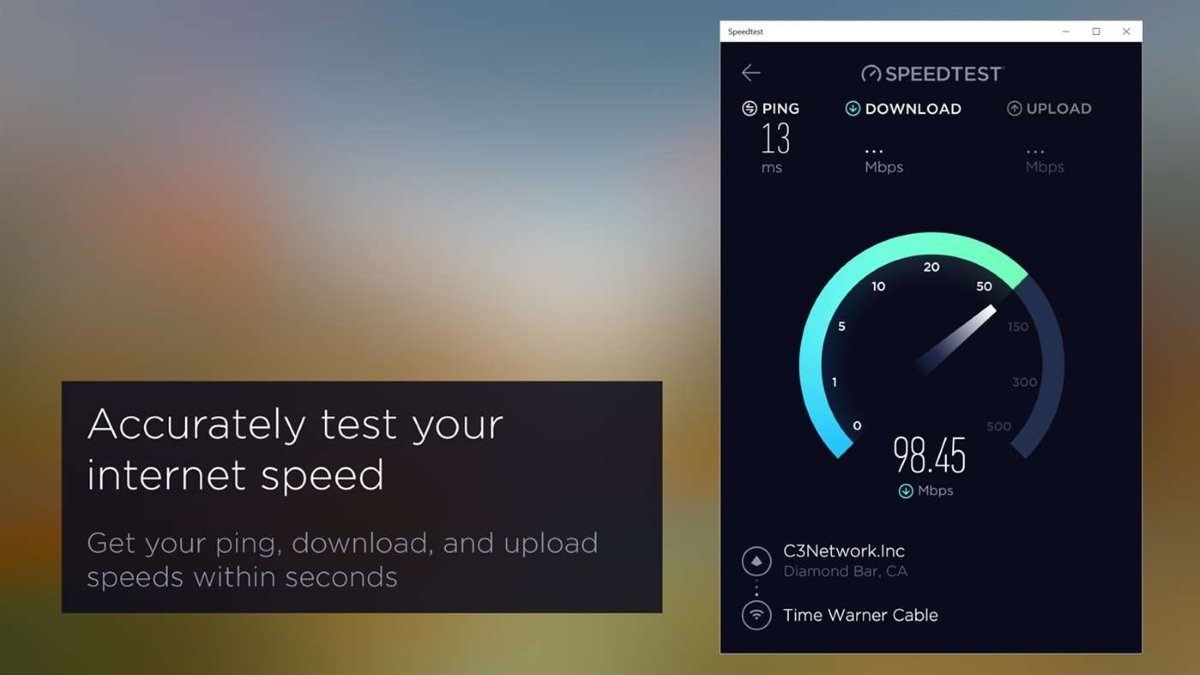 For Android users, launch your Google Play Store app and search for 'Speedtest by Ookla' found under the Tools category. Once you've located the correct result, select it to navigate to its app page. From there, tap on the 'Install' button to start downloading the app to your device.
For iOS users, launch the Apple App Store app on your device and search for 'Speedtest by Ookla' listed under the Utilities category. Once you've found the correct app and selected it to go to its download page, tap on the 'Get' button to initiate installation.
Be sure to confirm any requested permissions during the download process that may arise. When the app has finished installing, launch it from the app store or from your home screen. You can then create an account for better management of your data.
Apps for Other Platforms
Aside from the mobile apps, Speedtest by Ookla may also be used in other devices, such as desktops, laptops, and even Apple TVs. Desktop apps are available for both the Windows operating system and the macOS, through the Microsoft Store and the Mac App Store, respectively.
An alternative to the desktop app is the Google Chrome browser extension. Also, since the Apple TV is reliant o an internet connection, Ookla also developed an app for it.
You can get more information on all these apps by visiting the Speedtest official website.
Conclusion
Overall, my experience with the Speedtest by Ookla app was great and I found all of its features helpful and useful. I love how easy it was to use, particularly when getting my internet speed data by simply tapping on a single button. Its availability across different platforms was also very convenient, enabling me to use it on all my devices.
I was also impressed that regardless of what device I use, test results were accurate and consistent. It was a great tool and its result-sharing capability really helped me bring up the connection problems I had to my service provider in a more detailed manner, which eventually led to its resolution. I highly recommend this app if you're looking for a way to test your mobile internet speed.