The weather is a huge factor for someone like me who loves going out with friends and family, traveling across and outside the country. It affects how I plan my vacation and select the clothes I wear. Thanks to the weather app on my phone, planning isn't hard as it sounds.
Weather apps give us a sense of predictability even if weather, by nature, is not strictly static. What's fun about them is they have additional features that are relevant to predicting the weather.
Isn't it interesting how technology can now communicate with nature and then relay the info to humans? If you're also curious about how weather apps work and which one you should install on your device, here's a guide for you.
What's With Weather Apps?
Three Types Of Weather Apps
The Art And Science Of Developing Weather Apps
The Basic Features Of A Weather App
Discover The Best Weather Apps For iPhone And Android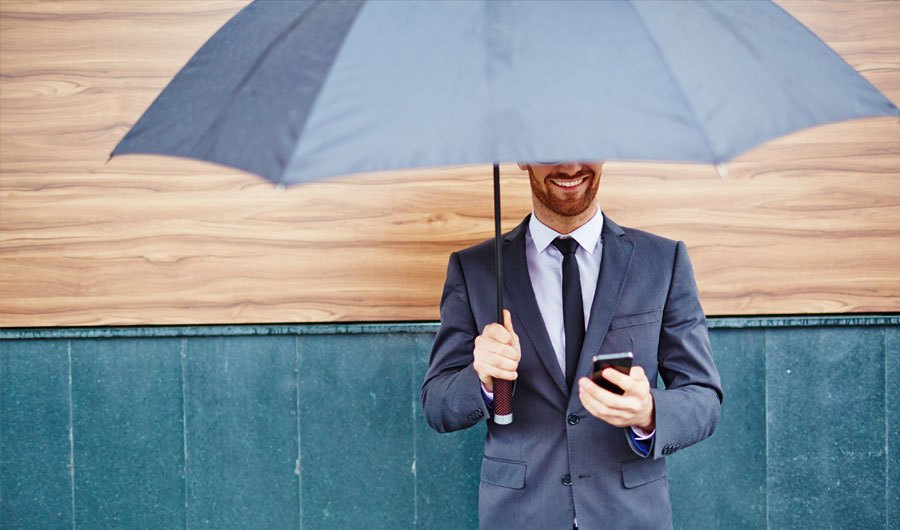 What's With Weather Apps?
Are weather apps effective? Why do we need weather apps when people were able to survive without them before? These are also my questions when I first learned about weather apps.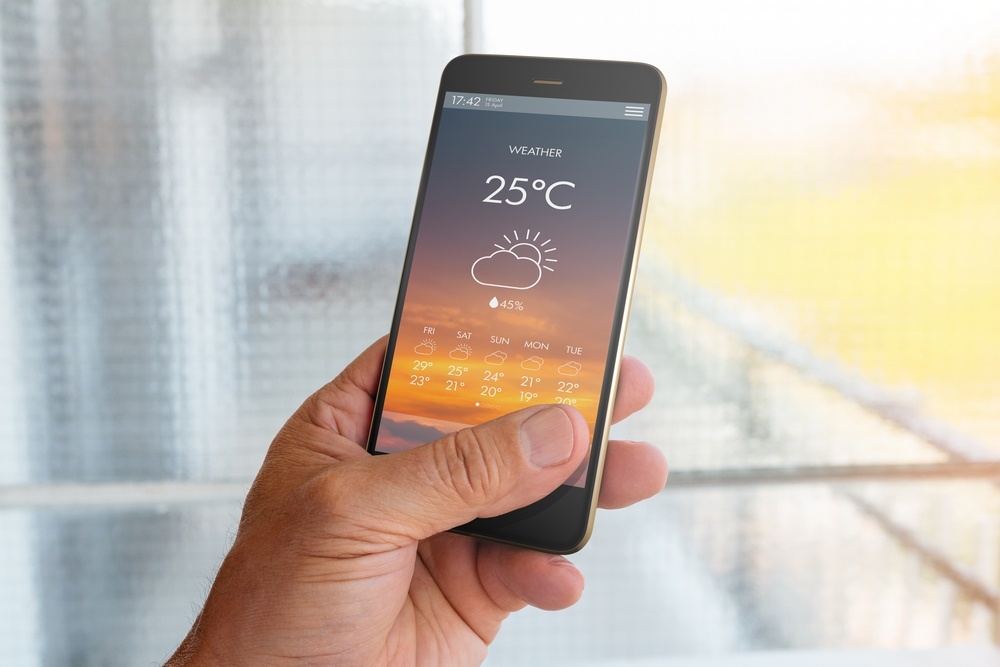 Traditionally, weather forecasting is feasible through observing weather conditions data of the last few decades and gathering information from weather satellites. Meteorologists use barometers, temperature sensors, and computing technologies to forecast the weather.
I found out that today, weather apps rely on government satellites, a team of meteorologists, tools like weather satellites and Doppler radar, and some have their own technologies. Weather apps do not simply predict the weather, and the time the sun will rise or set. They also have advanced features that make them more convenient for users.
For instance, smart notifications or push notifications are sent to users to remind them to bring an umbrella or wear something light for a humid day. Some apps have a hyper-local forecast that can predict a storm, rains, and other weather changes. Of course, who won't notice the striking weather visuals that make weather checks fun and easy?
Why Do Weather Apps Have Different Forecasts?
I read reviews of weather apps saying that not all of them show the same weather prediction. While computer modeling is used to store and process huge quantities of data, experts say that the whole process is still based on the forecaster's judgment.
Moreover, I realized that weather apps or stations have their own systems and formulas to assess meteorological conditions. Meteorologist Jeff Masters, the founder of Weather Underground, explained that apps and stations have similar mathematical equations, but the coding sparks the difference.
Forecasters decide how to process the data they get from satellites, radar, and weather stations worldwide. Because of this, slight errors or differences among apps may happen. Now I understand why meteorologists emphasize that their forecasts are "guidance" and not "the future."
Three Types Of Weather Apps
I learned that weather apps are divided into three categories: the climate apps, forecast, and image of changes.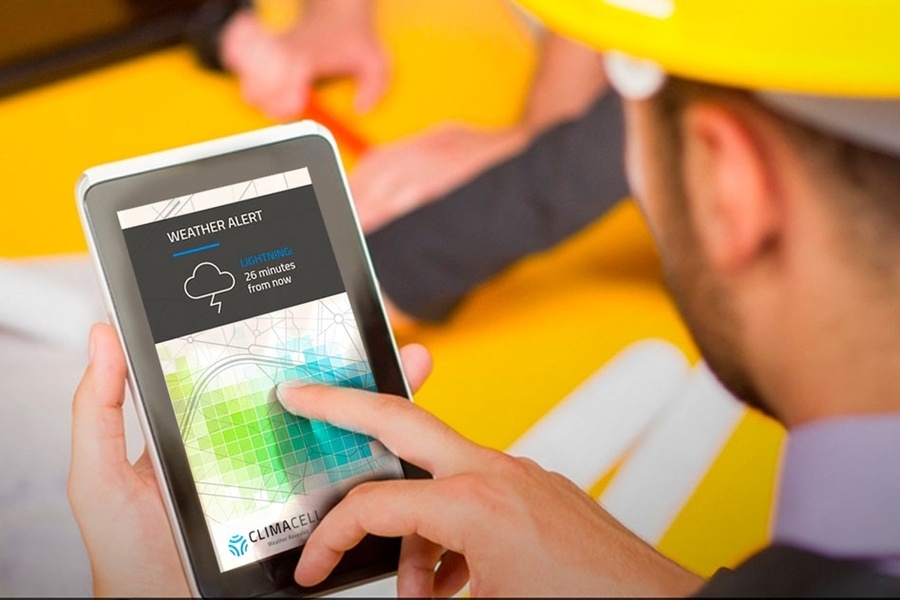 Climate apps show climate changes through time and existing climate worldwide. They also display the entire earth climate map covering information, like sea level, gravity field, ozone, air temperature, and carbon dioxide percentage. Some apps can even track hurricanes.
The most common weather app type is forecast, which utilizes location services. The forecast apps you should download must have the standard features, such as hourly, daily, weekly forecast, and a wealth of widgets. There are other apps with more functionalities, but most of them require payment.
The Image of Changes is an app type designed for entertainment and educational purpose. It gives users the climate changes over the years or a period. It's not the most popular app type, but it has a certain market segment.
Additional Features Of Weather Apps
Some weather apps have advanced features. They can display historical temperature trends and changes in various areas. Some have a comment feature, which allows the system to describe the day's temperature.
There are apps that feature a drought monitoring and forecast tab, which is helpful to the agriculture industry.
The Art And Science Of Developing Weather Apps
Do you also wonder how weather apps are developed? I realized that it is not all about science and technicalities but also about how they are being used by people.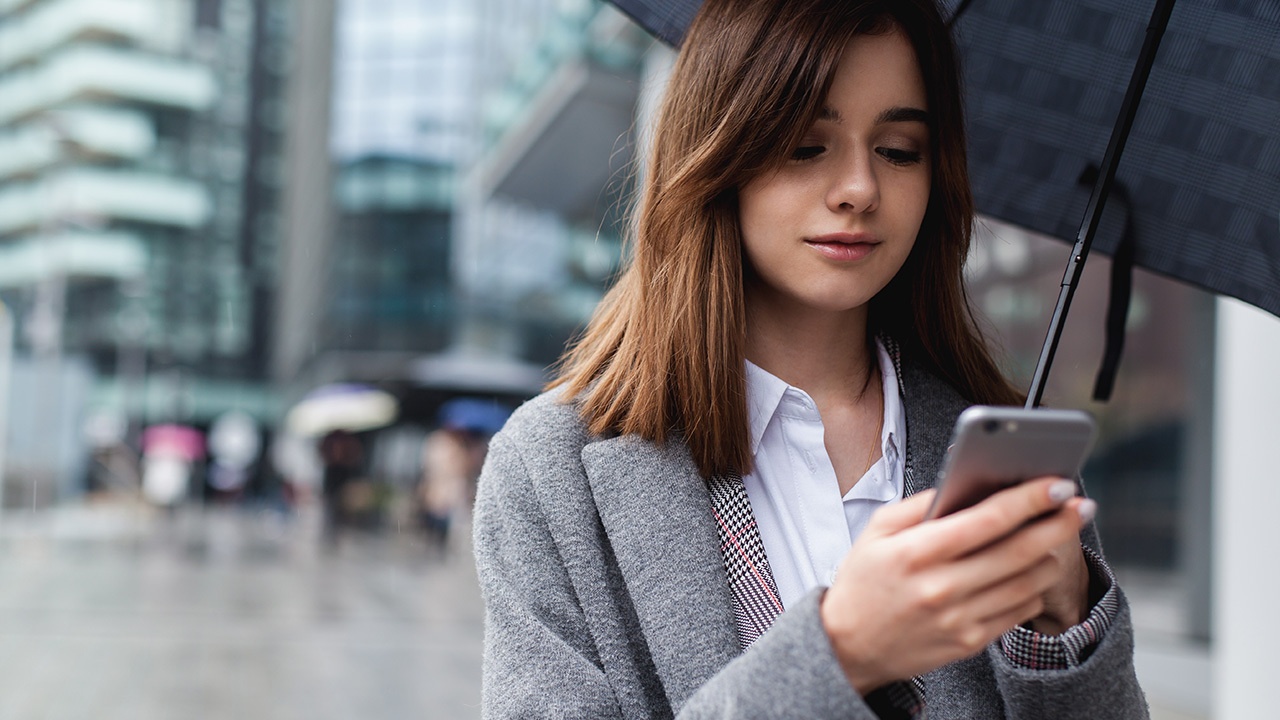 For instance, if you are an app developer, you must know your target audience, who they are, and what they want for weather apps. The design should also stand out, especially if there are competitors in the field. One must have a unique selling proposition, which would help the weather app become marketable and unforgettable to the users.
Another area of concern is monetization: how will the developer earn from the weather app? Some apps earn through advertising while others through premium content.
Essentials Of Weather App Development
There are details in developing weather apps that must not be overlooked. For example, the weather must be able to support a maximum number of devices. It should also work with both iOS and Android platforms.
An app developer should have good designers, too, to ensure that the features are accessible and easy to navigate for users.
The Basic Features Of A Weather App
The ideal weather app should have standard functions. Now, let's take a look at the basic features of a weather app.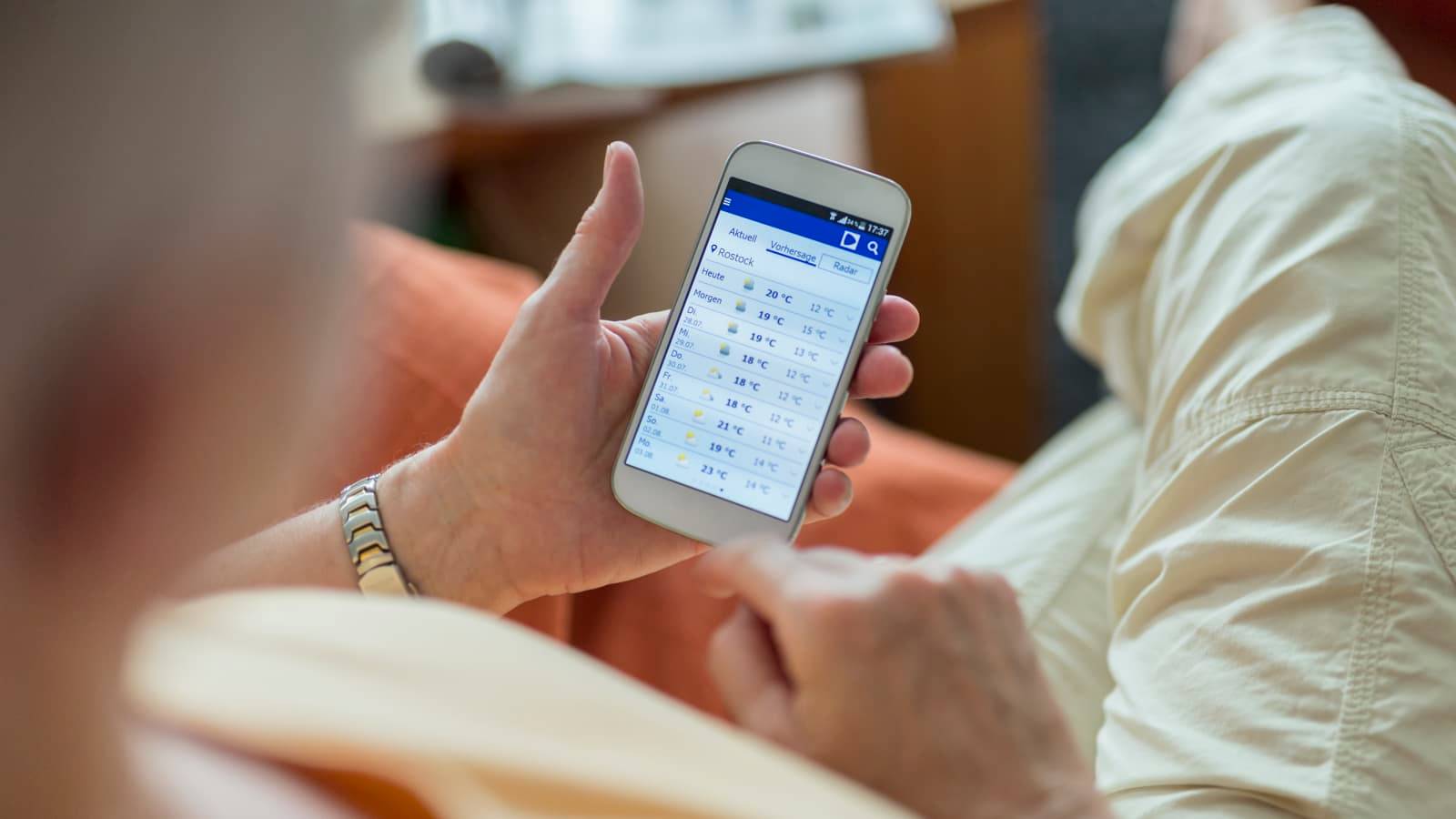 Earth-time lapse usually displays the climate changes all through the history or specific time period. Rain-forecast is another basic function that identifies the percent possibility of rain as well as cloudy and very cloudy indicators.
Meanwhile, sunrise and sunset time determines the day's length. This makes it easier for people to monitor the day's length for different astronomical, cultural, and traditional events.
Wind information is most helpful to kite-surfers, paragliders, windsurfers, and sailors. I need this feature too if my friends and I plan to travel to a mountainous place. Meanwhile, the humidity and visibility feature would help those who are always driving like me because people need to know if the road is clear and safe for driving.
Working With Maps
The standard weather app should also have maps, like Climate Map and UV Weather Map. The Climate Map discloses the whole of climate information, like sea level, humidity, carbon dioxide level, and air temperature. It can be used for educational and scientific purposes.
Meanwhile, the UV Weather Map shows the sun's ultra-violet radiation level on the world's map by Solar UV index. This feature is typically used during the summers.
Those maps can significantly support weather forecast, which displays current weather, along with hourly, daily, weekly, or even minute-to-minute weather forecasts.
Discover The Best Weather Apps For iPhone And Android
Which is the best weather app in the market today? I think it depends on your location, your activities, and on your phone usage.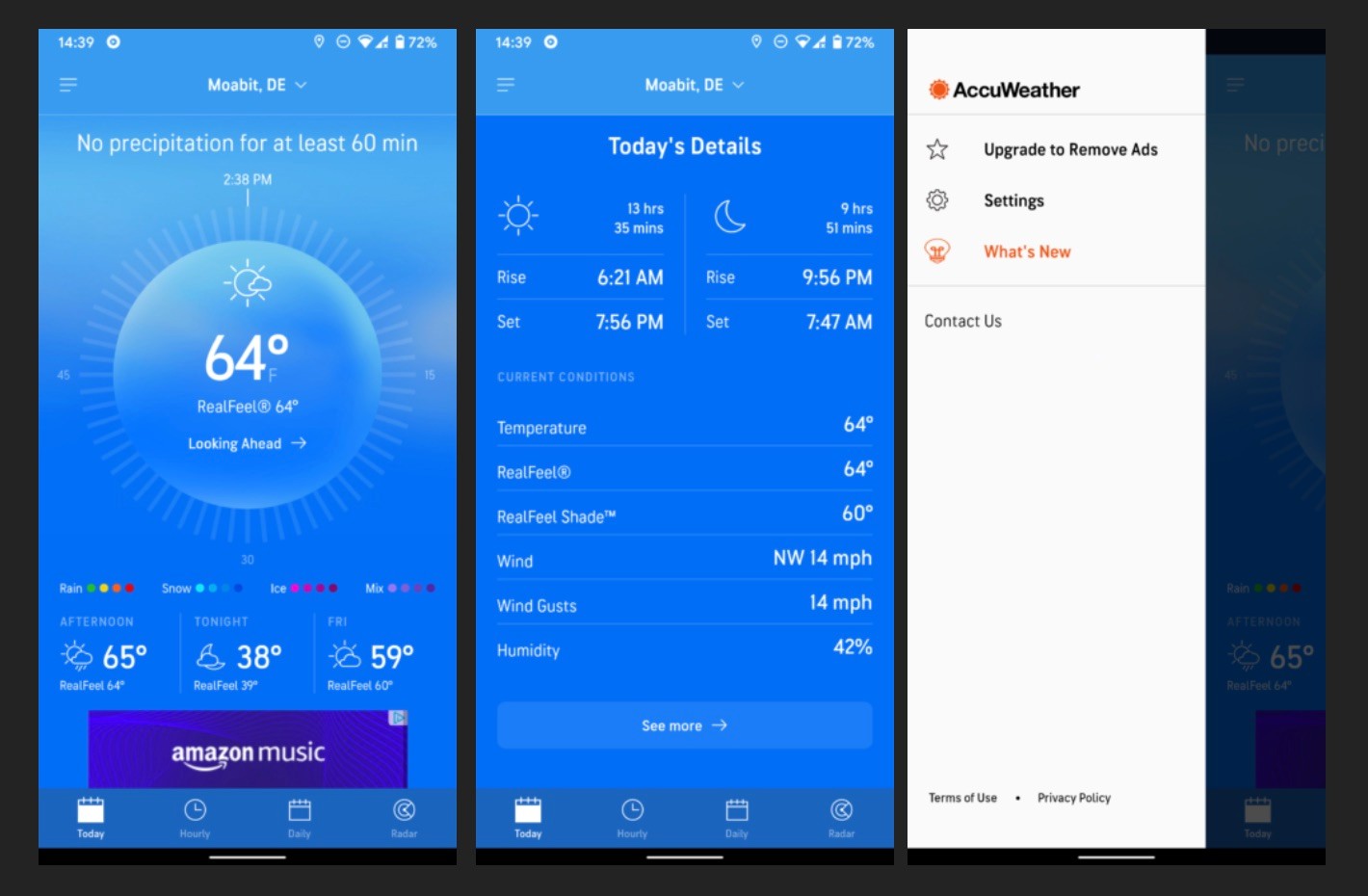 AccuWeather provides details on solar ultraviolet radiation (UV) levels, wind speed, humidity, cloud cover, visibility, and more. If you are a constant traveler, you'll appreciate the depth and precision of the app's data. To download AccuWeather, go to the Google Play Store or the App Store.
Weather Underground is known for its striking and intuitive interface, including a radar map, severe weather alerts, and sunrise and sunset times. My favorite part of the app is its smart forecast tool for hiking, running, or any other outdoor sports. To use Weather Underground, search for its name on the Google Play Store or the App Store.
Meanwhile, Dark Sky is recognized for predicting imminent local weather conditions using existing data readings and smart algorithms. It also provides longer-term forecasts and covers extensive geographic areas. If you're into daily and weekly forecasts, temperature, and other meteorological data, download the app from the Google Play Store or the App Store.
Sophisticated Visuals
Some apps are known for their aesthetics and viewing experience. For example, the Weather Channel may make you feel like you are watching TV weather on your phone. It has a summary of current and future conditions.
What I like about it are the little flashcards that display key data, such as precipitation risk and sunset time, in a rotating carousel. If you would like to try the app, go to the Google Play Store or the App Store.
The weather app Flowx is one of the apps with aesthetically pleasing designs. It shows important information, such as temperatures and precipitation levels, in different ways. To see it yourself, you can download the app from the Google Play Store.
Conclusion
The weather apps that we use are tools that can guide us when predicting the weather and provide a glimpse of how our environment is changing as time goes by. To me, the best weather app is one that aspires for ease of use and accuracy.
Whether you are developing a weather app or a user, it is important to note that weather apps are imperfect and can't beat proper preparation.