When my friend introduced me to club music, I couldn't believe that all the beats and bursts I heard come from only one person. It's the DJ who controls the turntables, mixers, and audio effects.
Today it is easier to digitally mix music with the Cross DJ Pro app. At first, I was intimidated by the thought of blending tracks and arranging them with style.
Cross DJ Pro effortlessly merges the art and science of audio mixing. Whether you are an aspiring or an experienced DJ, you'll like how comprehensive this app is.
What Is Cross DJ Pro?
How To Download The Cross DJ Pro App
Cross DJ Pro's Interface
Cross DJ Pro's Audio And Syncing Features
Recording Mixes In The Cross Pro DJ App
What Is Cross DJ Pro?
Cross or Cross DJ is a DJ mixing software designed and released by Mixvibes. The company has been developing digital solutions for DJs for 15 years now. The Cross DJ app serves as a digital music club for DJs to perform and mix music.
Cross DJ works on almost all external MIDI controllers. With this, DJs can use either the mouse/keyboard or MIDI controllers to develop music. The app is equipped with effects, samplers, loops, locators, beat matching and quantize features.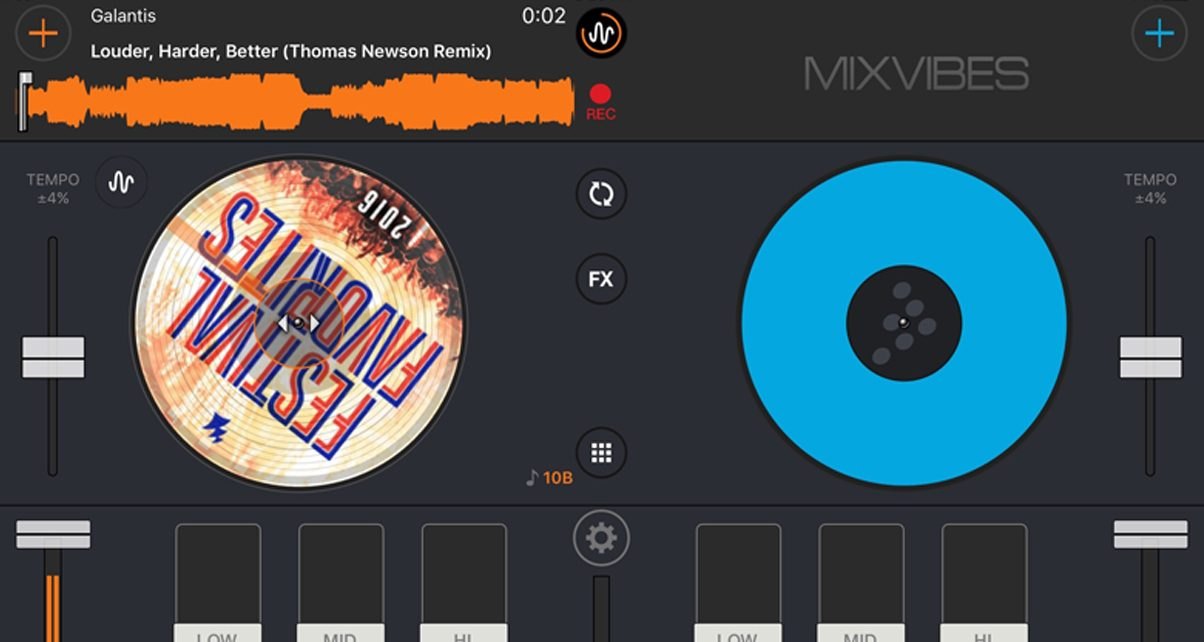 Cross / Cross DJ 3.3, the most recent version, boasts a four-channel mixer, four-band EQs, eight-pad samplers, beat-matching, automatic beat-gridding, and looping.
What I like most about Cross DJ is it can easily be integrated into other music applications. In 2012, the Cross software became completely compatible with various mobile devices.
About Mixvibes
Mixvibes, the company behind the Cross DJ Pro, specializes in developing software and electronics audio and video products for home and professional DJs. Based in France, Mixvibes is also behind music solutions, such as Rapmaker, Beatsnap, Remixvideo, and Remixlive.
If you'd like to learn more about Mixvibes and the creative apps they developed, you can join the MixVibes online community. There, you can share your experiences with other DJs, seek advice, and wait for updates.
How To Download The Cross DJ Pro App
Android phone users can enjoy mixing music on the Cross DJ Pro app. Downloading the app is free and secure. According to the app's privacy policy, it collects data like unique device identifiers to identify your device and allows users to decide how they want their data to be used.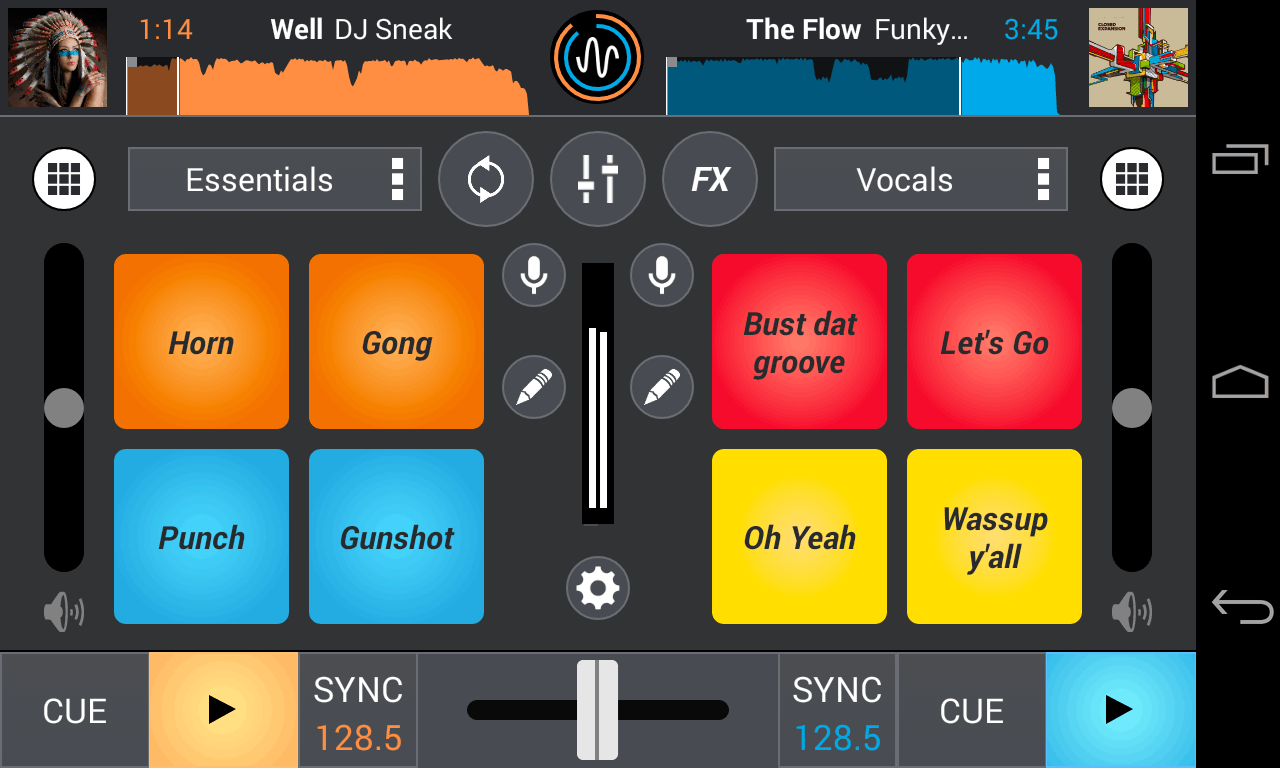 Android phone users can download the app from the Google Play Store. Search for "Cross DJ Pro – Mix your music." Open the app and then hit "Install."
Once you have the app on your phone, you'll be amazed by how easy it is to connect to other systems and devices. You can import tracks that are supported by music platforms, such as MP3, WAV, MPEG4 Audio (AAC), Apple Lossless, AIFF, and WMA.
You can also connect an external sound system to your device using an external sound card plugged into your Android device.
Costs And Configuration
I consider the Cross DJ app perfect for amateurs because first, it's accessible, and second, it's free. The app is compatible with Android phones 4.4 and up. While the app is free, there are available in-app purchases, such as sound effects and functional features.
Some of these are the Beat Effects cost $1.99, Automix for $2.99, and External Audio Connection for $2.99. Another advantage of downloading the app is its added streaming support for SoundCloud Go+.
Note that SoundCloud is the world's biggest open audio platform and home to 200 million tracks by over 20 million creators worldwide. With the integration, you can mix tracks streamed directly from the music platform.
Cross DJ Pro's Interface
The first thing I appreciate when I download any app is the interface. Cross DJ Pro's interface is full of movements and colors, yet the labels are easy to understand, making it easier for me to control.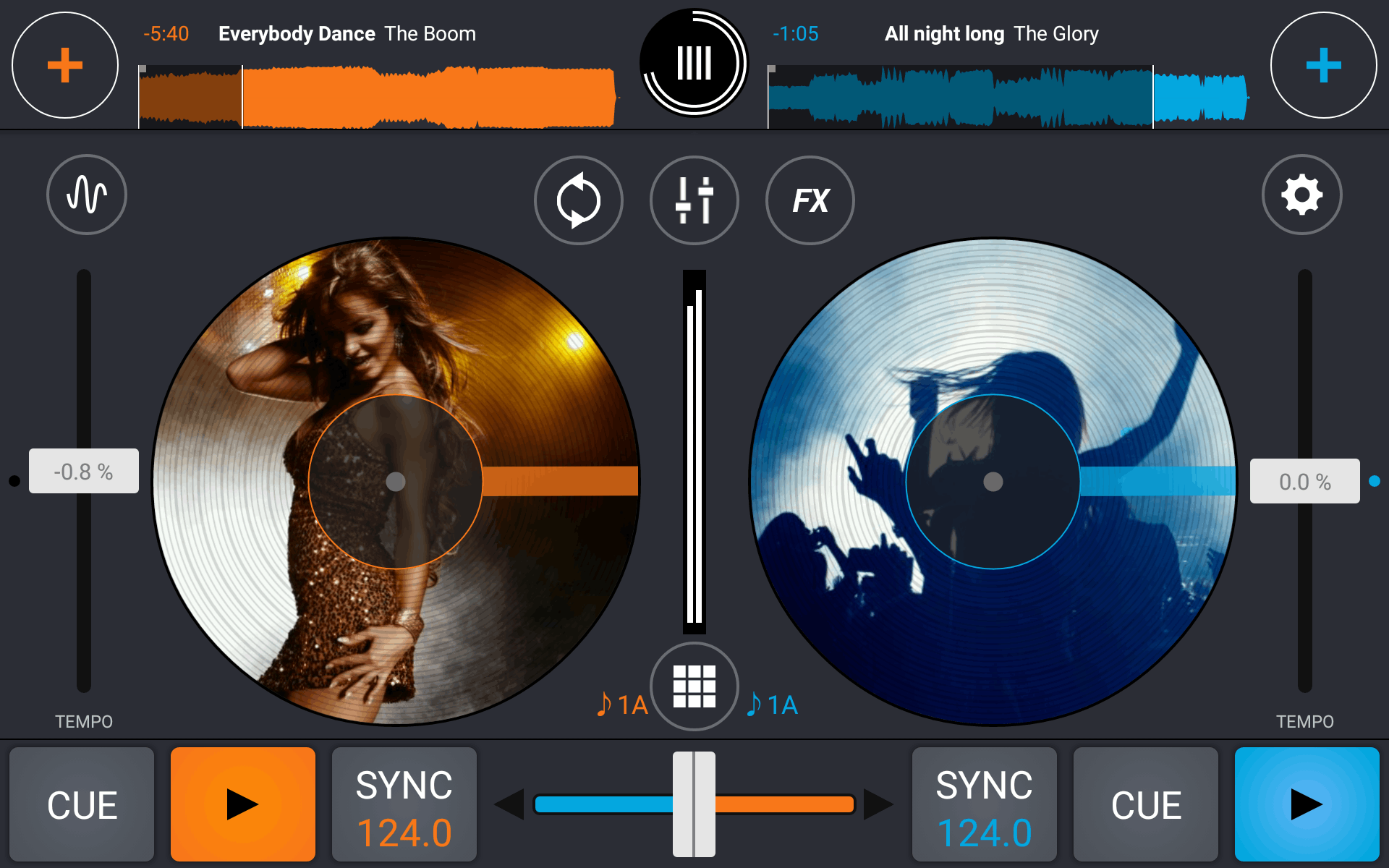 You'll see an industry-standard DJ setup on Cross DJ Pro's interface, consisting of two decks, Cue/Play/Sync buttons, and a crossfader. There is also a three-band mixer with DJM EQ preset.
You can explore the music library by album, artist, title, BPM, or length. You'll notice that there are separate tabs that you can swipe to view different panels on each side. The Mix SoundCloud feature allows you to explore and mix all SoundCloud.
You can also play MP3s, AAC, FLAC, and more in the app.
Overall Appearance
I like that the pads and controls are big and easy to access. When it comes to its overall appearance, you can change the color of every deck: green, blue, red, orange, pink, yellow, and purple.
Overall, the app is optimized for mobile and tablet, and Intel processors. With this application, you can mix your music on the go like a professional.
Cross DJ Pro's Audio And Syncing Features
It is amazing that a free app like the Cross DJ app covers a range of audio mixing features, from the standard to the sophisticated ones.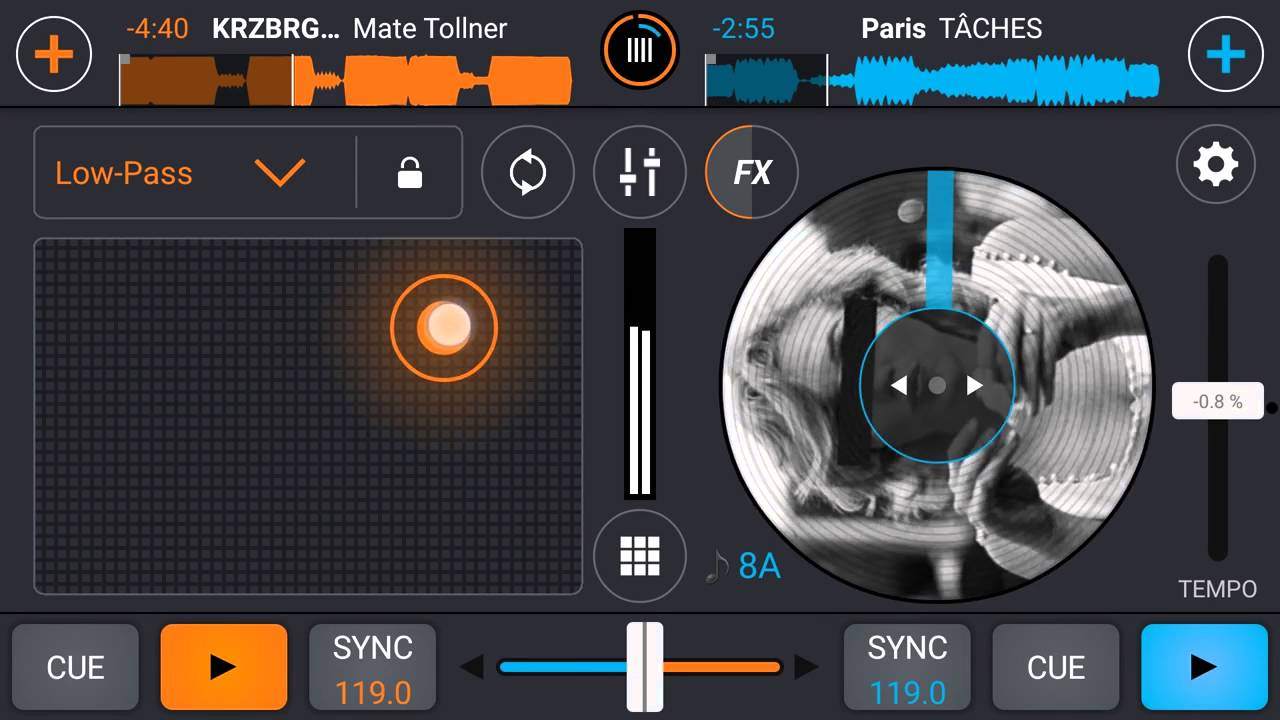 The Cross DJ app is known for its BPM detection of music. With its Ableton Link feature, Cross DJ Pro can be synced with Remixlive or any Link-compatible apps.
You can smoothly sync tracks with Cross DJ Pro's accurate beat-grid editing. Even before you mix tracks, the app's split audio feature will allow you to pre-listen to your tracks.
The app also has a flexible, manual pitch range and a progressive, manual pitch bend. For pitch-bending, you can use the waveform view for parallel waveforms.
Cross DJ Pro's Audio Performance
My favorite part of Cross DJ Pro is its dynamic audio features. From realistic scratch sound to the low latency effect, the app can take your music to another level. Cross DJ Pro's Audio FX consists of Hi & Low-Pass, Chopper, Delay, Echo, Roll, Phaser, Flanger, Brake, and more.
The app has amazing slip loops, 16 large hot-cues pads, and 72 samples synced to the main player. You can also make and record your own samples. Once you've recorded your mix, you can share it to Mixcloud, SoundCloud, Twitter, and Facebook.
Other features that can help fine-tune your audio setup are the keylock mode, key detection, and autogain. You'll also appreciate the app's external mixer, which manages EQs and crossfader with hardware mixers. The supported MIDI controllers in the app are Pioneer DDJ-SB & DDJ-WeGO2, U-Mix Control Pro 1&2, U-Mix Control 1&2, and Gemini Mix2Go.
Recording Mixes In The Cross Pro DJ App
The Cross DJ app comes with a recorder that can record your mixes with an internal mixer mode. But before recording my mixes, I configure the recording settings first.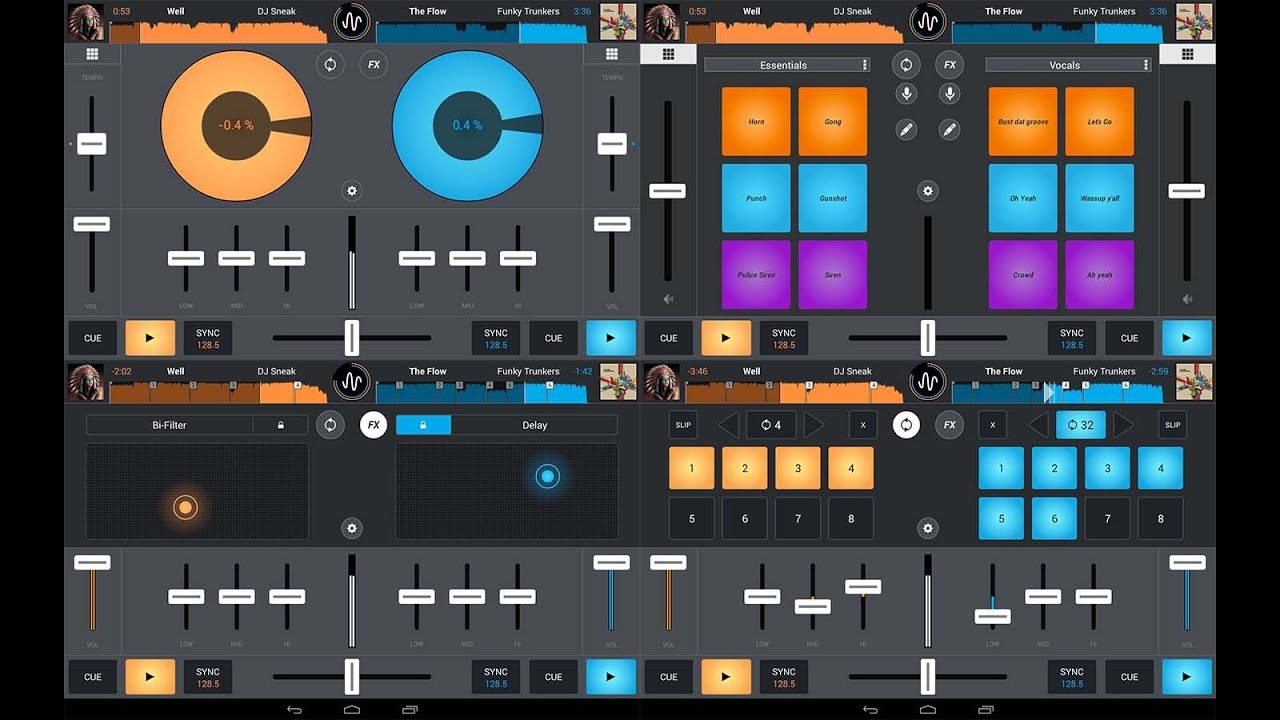 To do that, head to the menu and choose File/Preferences. Select the Recording button to view the settings panel for the mix recorder. When the option "Automatically Start Recording" is activated, clicking the Rec button will move the recorder into waiting status. Still, recording begins as soon as you start your playback in any of the players.
Then, click the Browse button beside the Recording directory to set the folder where Cross DJ should save the recording. Click into the Naming pattern text area if you want to alter the pattern that Cross DJ will use to name your recordings.
Head to the list Audio Format and choose one of the four formats. For example, if you choose OGG, a slider where you can set the quality will appear. A higher number provides better audio quality for the price of a bigger file size.
Recording Your Mixes
Now, let me share with you how to record your mix once you're done with configuring your recording settings. First, determine which audio streams must be recorded by tapping the buttons on the Recorder panel. You can record Audio from Player A, Audio from Player B, and Audio from Master Mix.
Next, press the Rec button on the Recorder panel to begin your recording. If the "Automatically Start Recording" is on, begin playback on any of the players to start recording. While recording, you'll be able to monitor the duration of the recording and the file format at the center of the Recorder panel.
To stop recording, tap the Rec button again. Here's a bonus tip for you: You can actually turn vinyl into a digital copy using the app's recorder. Just connect your turntable to the inputs of your audio interface, configure your settings, and play your vinyl on the turntable, and the digitization can begin right away.
Conclusion
From audio effects to interface navigation, the Cross DJ Pro app allows you to be in charge of your creative vision. With the app, you can mix tracks and save them in your preferred output quality.
The system is ideal for professionals and aspiring DJs who want to start developing their own style before jumping to a physical DJ setup.