Having passion for a hobby or a professional activity is one of the best feelings in the world. In my opinion, what can make passion much more fulfilling is having a community that can help nurture, support, and inspire the appetite for hobbies and passions.
When it comes to photography as a casual activity or a professional one, I find the Flickr app one of the best ways to practice my passion while belonging to a community engaged in and focused on photography.
In this article, we will talk about what Flickr is and how it helps budding and veteran photographers find a community and more. Check out these topics below.
About Flikr
How to Download Flickr
Connect with People Worldwide
Creative Editing Features
Efficient Content Organization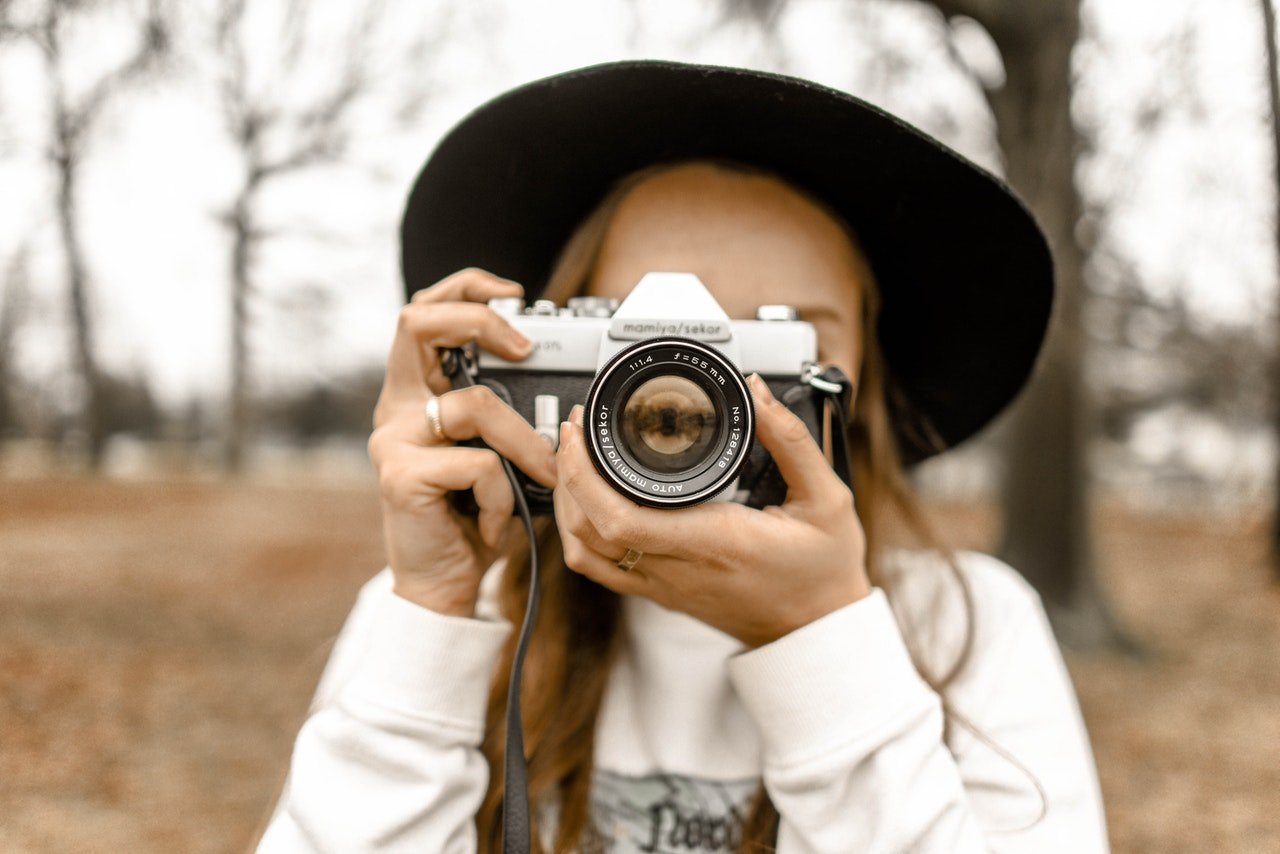 About Flikr
Let us first look into what this application actually is. Flickr is a social site that opens up space for beginner and expert photographers alike. Much like Instagram, it is a social media application that lets me upload photos and follow other users.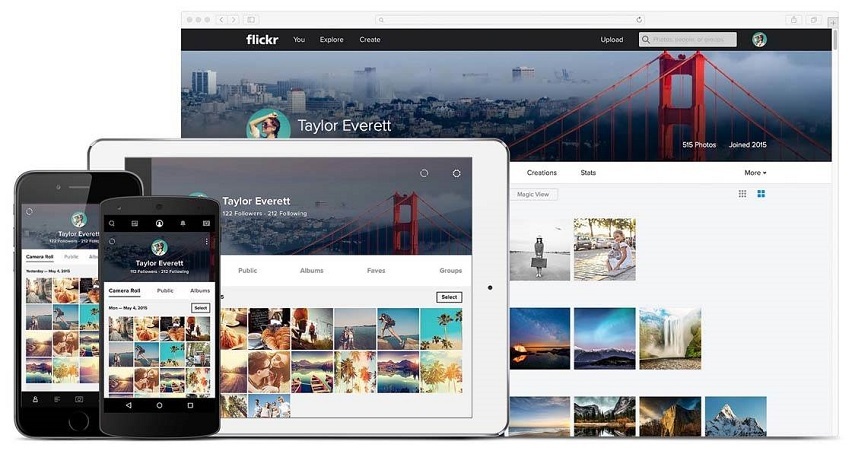 This application allows me to share my photos with the world, helping me put my work out there for all Flickr users to see. It also lets me connect with other photographers who can appreciate my works and whose works I can admire and find inspiration from.
When I go to the pages of people I follow, I find their Photostream, which is what Flickr calls users' feeds. This is where I can take a look at the images they upload. I can also mark their photos as my favorite.
As a social media application, Flickr definitely lives up to the name as it lets users interact with one another through comments.
More than Just a Social App
Aside from its social features, this application offers much more than that. As I use this app, I find that it is as much an image and video hosting service as it is a social app. It lets users upload their content complete with detailed access controls.
When I upload my images and videos, I can label them as private or public, giving me total control over who can view my content. Private photos are viewable only by myself, but I can also set them to be viewable by friends.
I can also set a group pool to control access to my content. This lets users belonging to that pool see my Photostream. I can also create groups that let me pick users that can view particular photos. Setting my photos to public lets every Flickr user see my photos.
How to Download Flickr
With the social and hosting features of this application, it is easy to find Flickr an attractive choice for individuals who love photography. The good news is we can snag this app for use on some of the most popular devices.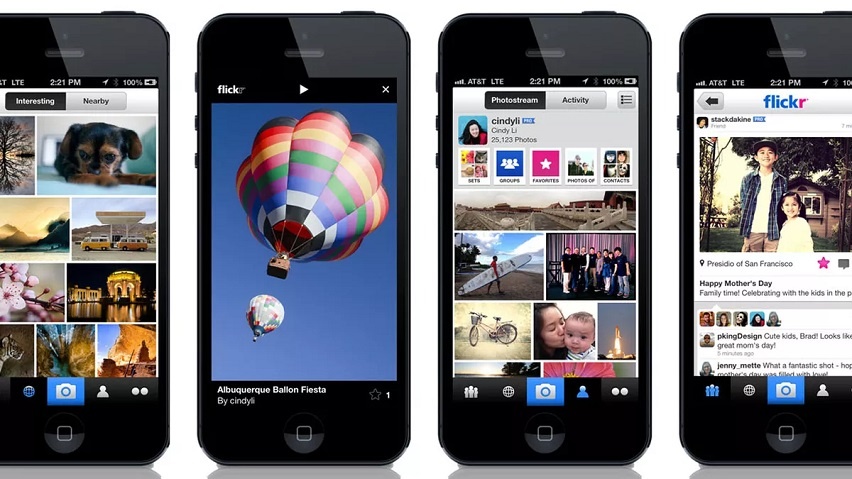 It is compatible with Android smartphones and tablets, as well as iPhones and iPads. It can be used on devices that run Android versions 5.0 and up, and iOS versions 12.0 and later.
To download, I just need to go to the Google Play Store or the App Store and look for 'Flickr'. Tapping on 'Install' or 'Get' will initiate the download. Just wait for the download and installation to finish and you can launch and be using the app within minutes.
While I wait, I like checking the permissions to see what requests I need to grant the app. It asks for access to photos/media/files, storage, microphone, camera, location, Wi-Fi connection information, and more.
Premium Plans
This application is free to download and use because it has a free membership plan. This offers complete features of the social and hosting application, so free members definitely do not feel left out.
The free account lets me upload up to 1,000 photos and videos with a limitation of three minutes' playback. Advertisements are also present, while no statistics are available. As it is free, users do not have a need for discounts. All images are in full resolution.
However, those who can spare some cash can opt for paid premium plans. If I want to upload an unlimited number of photos, at sizes of 200 megabytes per image, my best bet is to buy Flickr Pro for $6.99 per month or $59.99 per year. This will give me unlimited storage and bandwidth, unlimited video uploads, full resolution, access to statistics, and an ad-free experience.
Connect with People Worldwide
The main goal of this application is to give photographers a community to which they can belong to. As a budding photographer, this application helps me find like-minded individuals who share my passion for this art.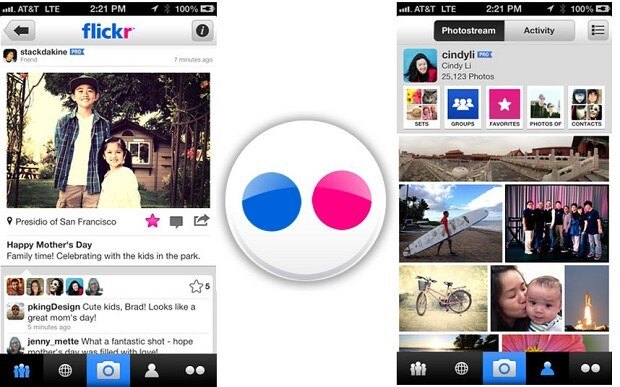 This also gives me access to other users' photographs, which can be a learning experience for individuals wanting to learn about the craft and those looking to improve their techniques, perspective, and many other aspects of photography.
What I particularly like about this application is it is a space where beginners and experts can gather and interact. These individuals have a lot to learn from one another, and this platform where they can mingle allows them to find out more about how new and veteran photographers create their art.
Inspire and Be Inspired
For many people, being able to explore other photographers' works is a means to find inspiration for their own art with their own twist or interpretation. In many instances, I use this application to feel inspired by the amazing work of others.
Similarly, sharing my work lets me provide some inspiration. Whether I feel good about my work or I'm looking for feedback on how to improve my techniques, Flickr's mix of experts and beginners serves as a great way to inspire and be inspired.
Of course, getting positive comments on my works can be a great source of inspiration and drive to practice my art more. Likewise, I can leave praise and constructive criticism on other people's posts.
Creative Editing Features
What I like best about this application is its editing features. While this application is mainly a social and a hosting app, it also lets me edit my photos to help me achieve the style and appearance I am going for.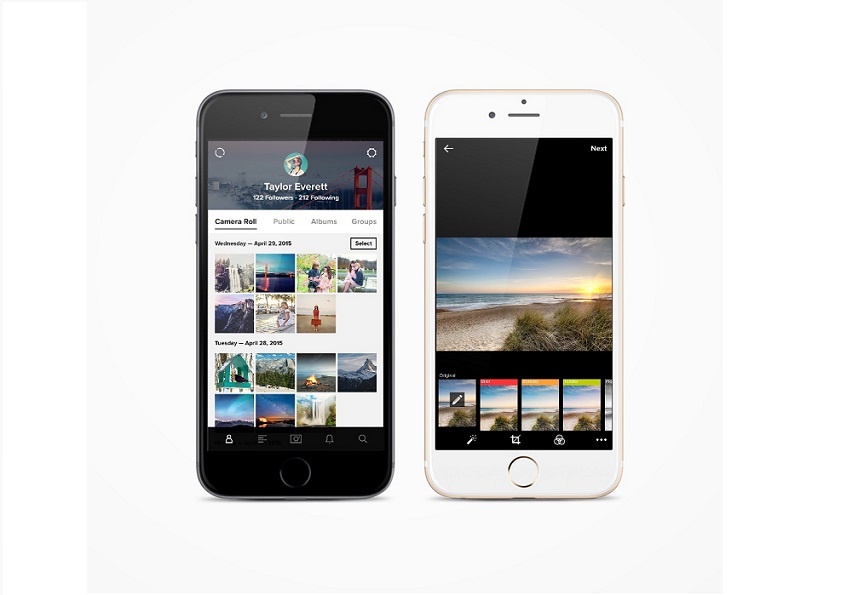 Flikr comes with different pre-set filters to apply to my photos, helping to provide a different vibe and ambiance to my works. Some of the filters included in the app are Bleached, Antique, Brooklyn, and Iced Tea.
I can also crop my photos to fit my vision right within the app. It also lets me adjust the settings to correct the brightness, saturation, contrast, and gamma, giving me ultimate control over its coloring. Moreover, I can adjust the focus to highlight the subject of my photos better.
Should I find the need to transform my image, I can easily do so by setting the ratio of my image after cropping and rotating it. It also gives me the ability to lock the resolution to ensure that the quality of the image even as I edit.
Insert Elements
For a better editing experience, this application lets me insert different elements into my photos. To create informative photos with words, I can add a text box where I can add anything I like.
I can also choose among five frames with editable width and opacity. When used correctly, this lets me make the image a much more sophisticated one.
For a more creative edit, this application has a brush tool that allows me to draw on the photo. With it, I can simply let my creativity run wild. It comes with different adjustment settings such as color, width, and hardness.
Efficient Content Organization
Another superb feature of this application is its organization system. Whenever I upload on my Photostream, I am given not only access control but also organization options.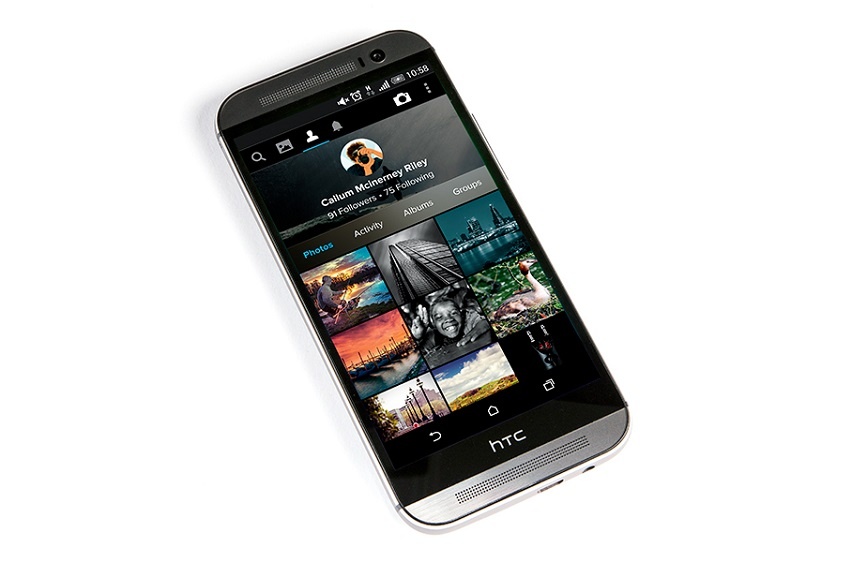 I can choose whether I want to show the image in a justified view or as part of an archive. I can also add more details to my photos, including dates, captions, titles, and descriptions.
Whether uploaded individually or within an album, I can sort my images without the hassle. I can simply select the items I want to organize and choose where to place them with just a tap of my finger. It also has a collections feature which allows a more detailed organization.
Collaboration and Sharing
The organization features combined with the access control settings on Flickr lets me share my photos more effectively with selected users. It also enables more efficient collaboration because of its sharing and commenting system.
Flickr also partnered up with SmugMug, which is a paid image sharing platform, allowing users to put their works up for sale.
Conclusion
Flickr is one of the most reliable and sought-after social and hosting applications for photographers.
With its pool of new and veteran photographers in its user base, I can find people who share my love for the art of photography while also accessing works that can serve as inspiration to my future outputs.