I am a certified homebody as I do not want to spend time going out for dinner or doing bar hopping. I would rather invite friends over and spend the night watching movies or playing our favorite online game or board game.
Inviting people over lets us have more time together because we do not have to worry about the traffic going to a restaurant for dinner. Plus, I can get dinner delivered to my house with the help of food delivery services. For this, I trust the DoorDash food delivery service.
DoorDash has a mobile app where I usually order our dinner from our favorite restaurant downtown. Learn more about the DoorDash app's services and how to order food on the DoorDash app below.
Introducing DoorDash
Starting with the DoorDash App
Checking Nearby Restaurants on DoorDash
Filtering Restaurants on DoorDash
Exploring Other Stores on the DoorDash App
Other Order Features on DoorDash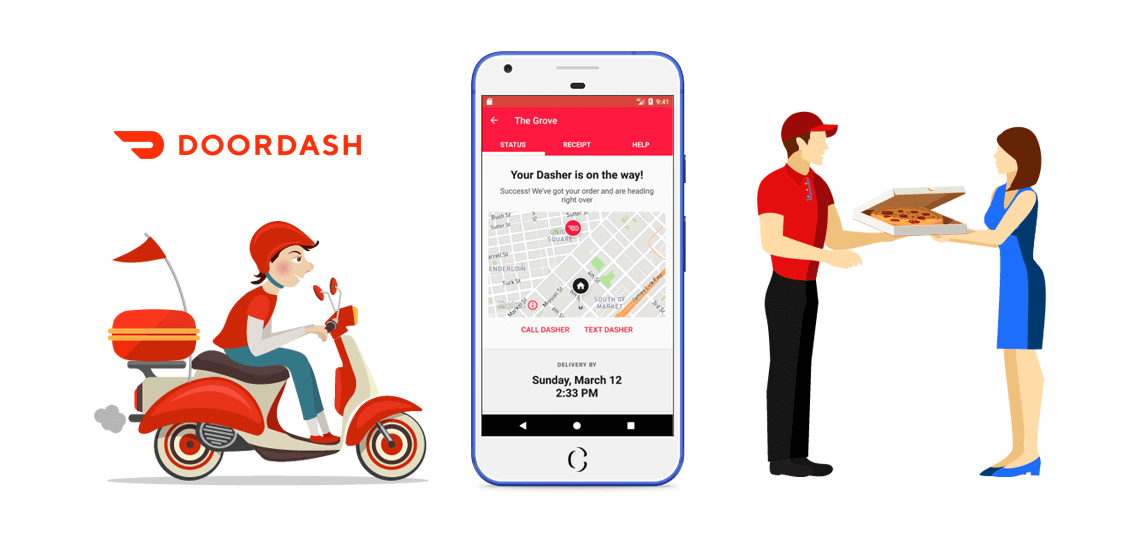 Introducing DoorDash
As someone who loves to stay at home, food delivery is my savior whenever I do not want to cook. Food delivery also provides convenience every time I invite my friends over. We can enjoy our favorite restaurants' menus at my dinner table.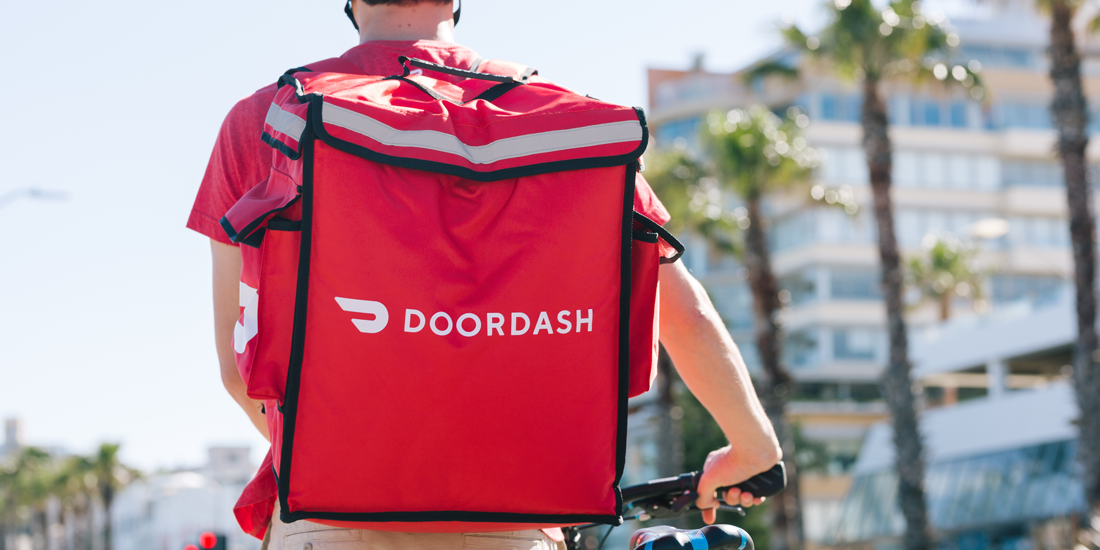 My trusted food delivery service is DoorDash. It is a technology company that helps connect people with the best restaurants in their neighborhoods. DoorDash allows local businesses to meet customers' needs with ease and convenience.
DoorDash operates in the United States, Canada, Australia, Japan, and Germany. The company aims to build last-mile logistics infrastructure for local commerce. In this way, DoorDash fulfills its mission to grow and empower local industries and economies.
Interestingly, DoorDash helps three groups of people: customers, merchants, and Dashers. Customers can easily get anything from local merchants like convenience stores, restaurants, etc. Plus, the company can help Dashers earn more money by delivering the customers' demands.
Getting to Know the DoorDash App
DoorDash aims to provide convenience to its customers. It starts from the platforms we can use to avail of its services. DoorDash offers a website and mobile apps where I can order from my favorite restaurants or get something from the nearby groceries.
The DoorDash app is free to install from the Google Play Store and the Apple App Store. It is entirely free as there are no in-app purchase products or premium subscriptions. I only need to sign up to enjoy the app's services.
DoorDash is compatible on devices with AndroidOS 5.0 and up or iOS 14.0 or later. When I installed the app, it asked me to access my phone's file storage, location, Wi-Fi conenction information, photos, camera, and other media files.
Starting with the DoorDash App
The DoorDash app welcomed me by asking if I would like to sign in or sign up. DoorDash users can sign in using their registered email and password. New users need to create an account on the DoorDash app.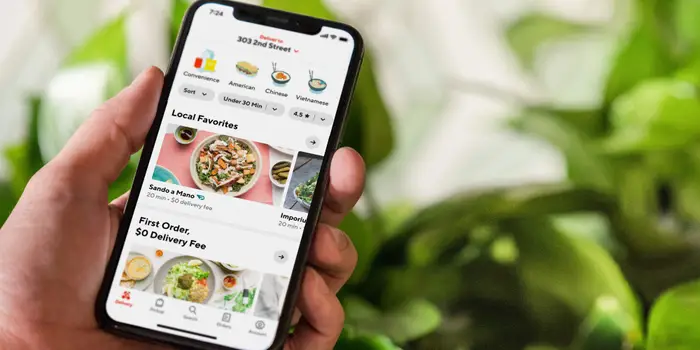 The app mentioned that by signing up on DoorDash, I automatically agree to its Terms & Conditions and Privacy Statement. New users can use their Google account, Facebook account, Apple ID, or other email address to sign up.
DoorDash also asked me to provide my complete name, email address, country, and mobile number. Then, I had to create a unique password for DoorDash. The app does need further verification upon providing the required details.
The app will use their Facebook or Google accounts for those who decide to use their profile information, including profile picture, name, and email address.
Sharing My Location on the DoorDash App
Upon creating an account on the DoorDash app, it will immediately ask about my current location. It is necessary to agree to give the app to access your location. The DoorDash app will try its best to show all the nearby restaurants or merchant partners in the neighborhood.
Initially, I was concerned with my online security because the app would have to access my location every time. However, DoorDash clarified that I might choose the "Allow while in using only" option. In this case, I do not have to worry all the time.
The DoorDash app will only access my location whenever I use it for ordering or tracking my order. My location will be needed to check which restaurants are available for me to order from. It will also be easier for the Dasher to find my house.
Checking Nearby Restaurants on DoorDash
By default, the app accesses my location to display all the nearby restaurants, groceries, pet stores, convenience stores, and other partner merchants. I do not have difficulty manually looking for a store on the DoorDash app.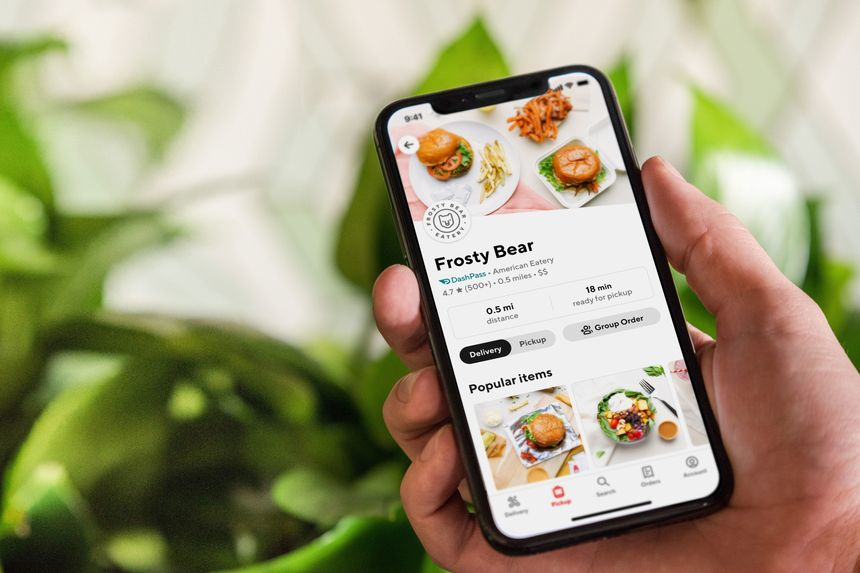 There are times that the app cannot find my current location for some reason. The DoorDash app allows me to manually enter my location to find the nearby restaurants. Sometimes, I use this feature when I want to look for restaurants in a different city that I intend to visit in the coming days.
I never had a hard time looking for a restaurant where I could order my food because there are so many partner merchants of DoorDash. The huge number of restaurants and stores is my problem because there are many options.
For example, I spent a few minutes before I decided which restaurant to order from when I visited New York City. At present, DoorDash displays over 8,800 restaurants in New York City.
Choosing Delivery or Pick Up for Orders
I have been using the DoorDash app for food delivery because I do not want to go out. DoorDash offered free delivery for my first order when I installed the app. DoorDash delivery usually ranges from $1.99 to $5.99, depending on the distance.
The app also offers an option where I can pick up my order from the restaurant. This works best when restaurants are on my way home. Whenever I pick up my order, I order ahead to ensure that the food is ready when I get there.
Filtering Restaurants on DoorDash
As mentioned, there are times when there are thousands of available restaurants where I can order my food. DoorDash understands this problem, so it provides different filters. With various filters, I can narrow down my options for restaurants.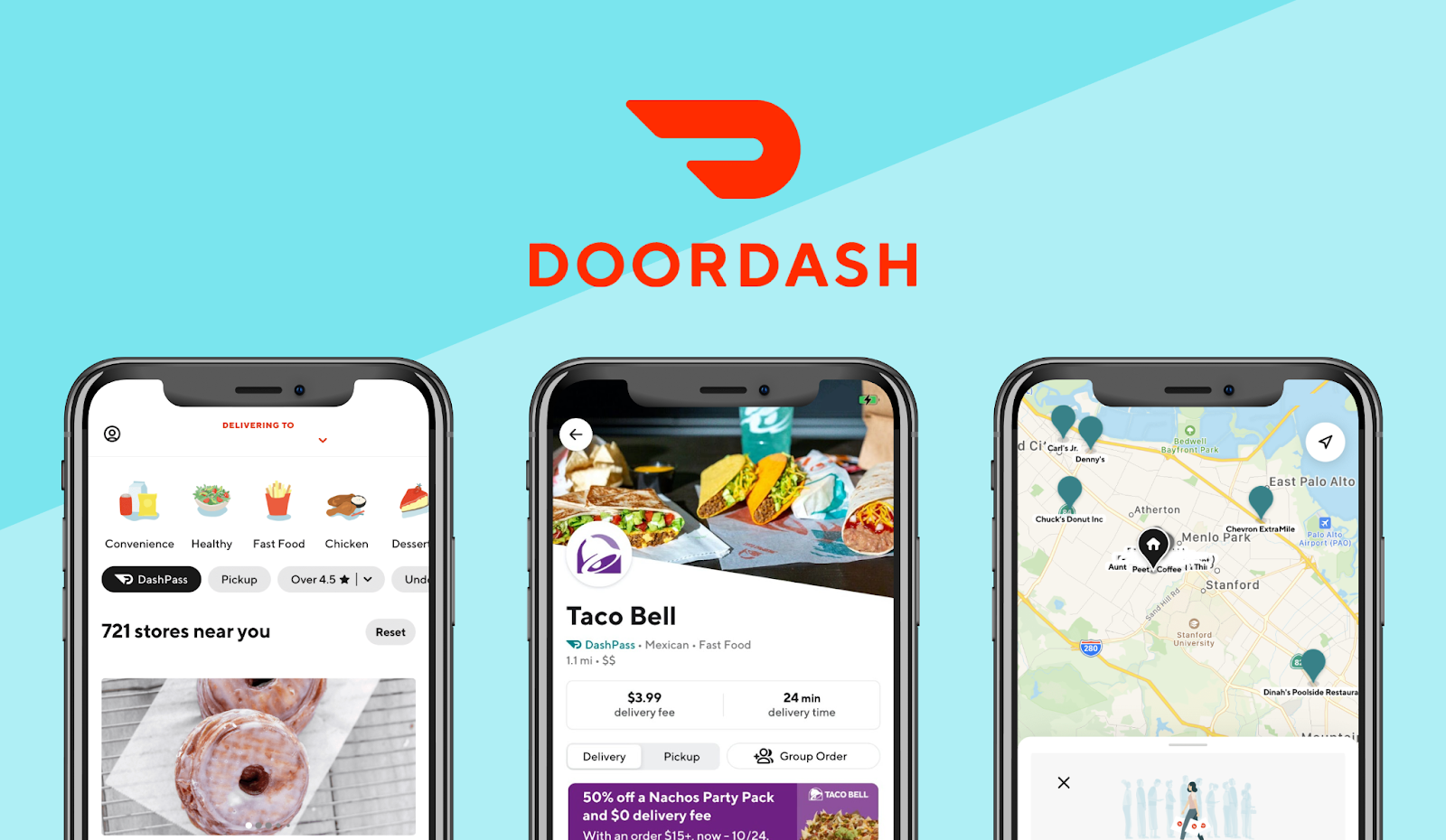 First, DoorDash asks for my cravings. I can set the type of food I would like to order on the app. The filters are found on the Cuisines tab, where I can see the following: desserts, breakfast, fast food, sandwiches, burgers, chicken, salad, bakery, healthy, Mexican, pizza, Japanese, vegan, and soup.
It is also possible to find places where I can order drinks, like smoothies, bubble tea, and coffee. Moreover, I can set my ideal price range of the food to trim down my choices.
Then, I can sort it further by choosing my preferred restaurants according to customer ratings like 4.5 stars and up only. This ensures that the restaurant is trustworthy and reviewed by previous customers.
Exploring the Search Results on DoorDash
Once I applied all my filters, the DoorDash app displayed all the restaurants that met my demands. DoorDash shows the names of the restaurants alongside their feature photos of their best-sellers.
I can also find the restaurant's distance from my current location and the estimated arrival time.
For example, I wanted something from a restaurant that is 1.2 miles away. The app will inform me that the estimated arrival time will be 35 minutes. Lastly, DoorDash shows the delivery fee for each restaurant.
Exploring Other Stores on the DoorDash App
Aside from restaurants, I can also ask Dashers to deliver me products from other merchant partners of DoorDash. This proves the convenience that DoorDash aims to provide to its users.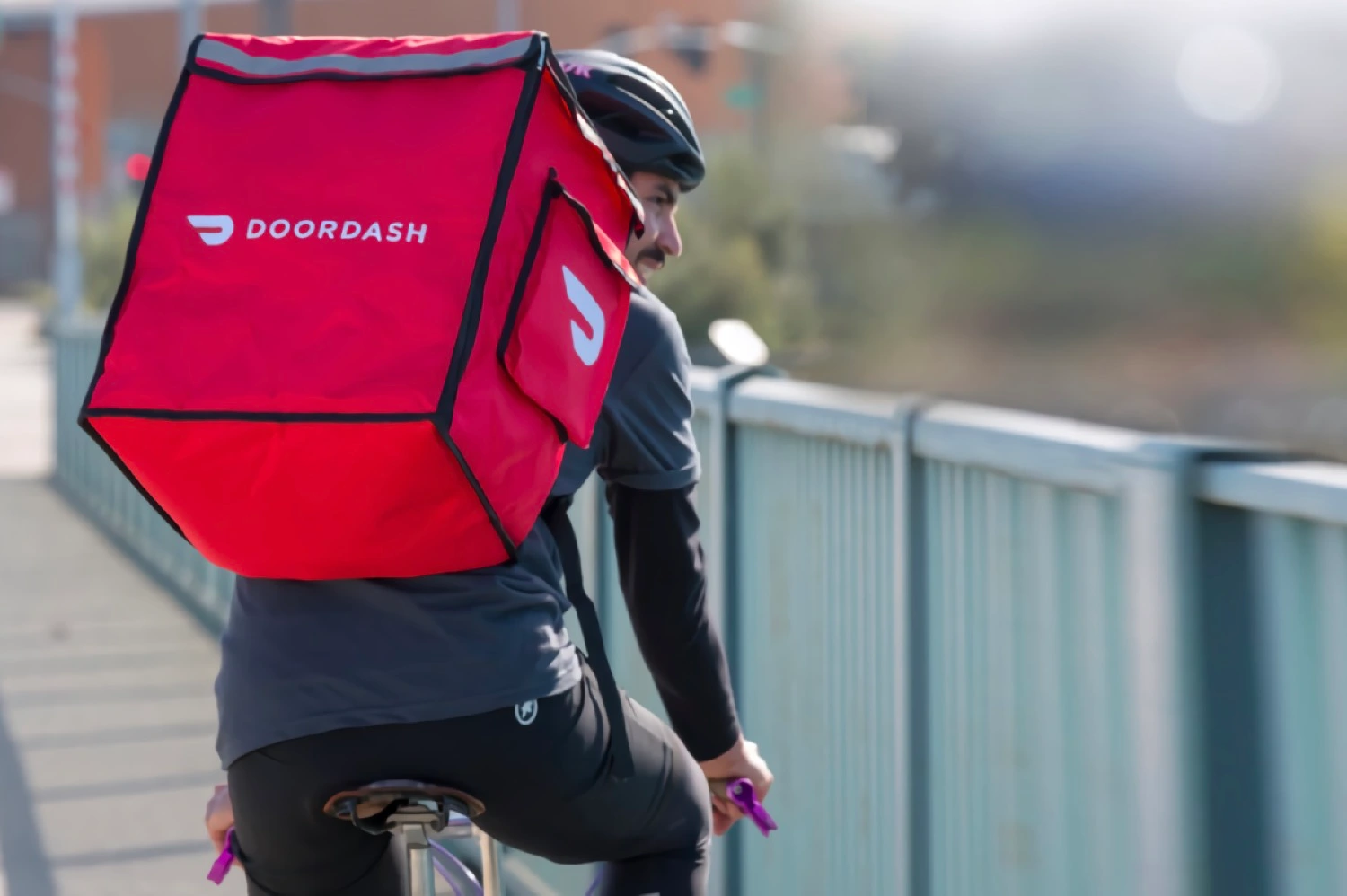 The DoorDash app makes it possible to find other stores like convenience stores, grocery stores, alcohol places, pet stores, gift shops, retail stores, flower shops, and many more. It is almost possible to ask the Dashers to deliver anything I need.
Like the restaurants, I can filter the search results in location, estimated arrival time, and delivery fee. There is just a piece of additional information: the store hours, so I will be informed if the store is still open.
Ordering Products on DoorDash
After finding the available restaurants or stores, I can now order whatever I want and need. For restaurants, I can check the menu. Meanwhile, other stores offer a list of the available items.
The ordering process on the DoorDash app is the same as online shopping. I need to select the products I want to order and check out.
Since I am a frequent app user, I have already saved my home address on DoorDash. However, the app still supports manually entering the delivery address whenever I want the food delivered to a different location.
Other Order Features on DoorDash
DoorDash allows its users to order as many products as they want. There is also no minimum order required. If I just want a burger and fries, I can have them delivered through the DoorDash app.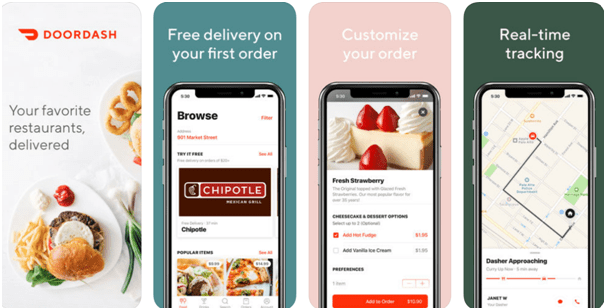 In addition, the app lets me order in advance. I can order food in the afternoon and have y order delivered in the evening in time for dinner.
I can also ask for a special request for my Dasher, wherein I can provide specific instructions. For example, I can ask them to leave the delivery at my door.
Paying and Tracking My Order on DoorDash
The DoorDash app lets me pay for my orders using Apple Pay or a credit card. The app will only process my order once I pay successfully.
Lastly, the app has a real-time tracking feature. I can track my order to see when will it arrive. Interestingly, I can check the preparation times, traffic, and weather to have a clear idea of where my order is in real-time.
Conclusion
The DoorDash app allows its users to enjoy staying at home as everything they need will be delivered to their door. DoorDash lets users order from nearby restaurants, grocery stores, convenience stores, etc., to get what they need.