Over the years, there have been a lot of mobile apps that try to emulate the experience of playing musical instruments, such as the guitar, the piano, and the violin. However, I personally think that the instrument best suited for creating music using mobile devices is the electronic drum pads.
This is because I feel like the basic tapping movement needed to produce sounds on electronic drum pads can be more easily replicated using smartphones and tablets' touchscreens compared with other instruments. Plucking or strumming on guitar strings would feel vastly different from swiping down on the screen.
With this in mind, I decided to discuss one of the most popular electronic drum pads mobile apps available online. In this article, I will talk about the Drum Pads 24 app, its features, how to use it, and how to download and install it on your mobile device. If you want to know more about the app, continue reading below.
What Are Electronic Drum Pads and What Are They For?
Take a Look at the Drum Pads 24 App
Notable Features of the Drum Pads 24 App
How to Download and Install the App on Your Mobile Device
How to Use the Drum Pads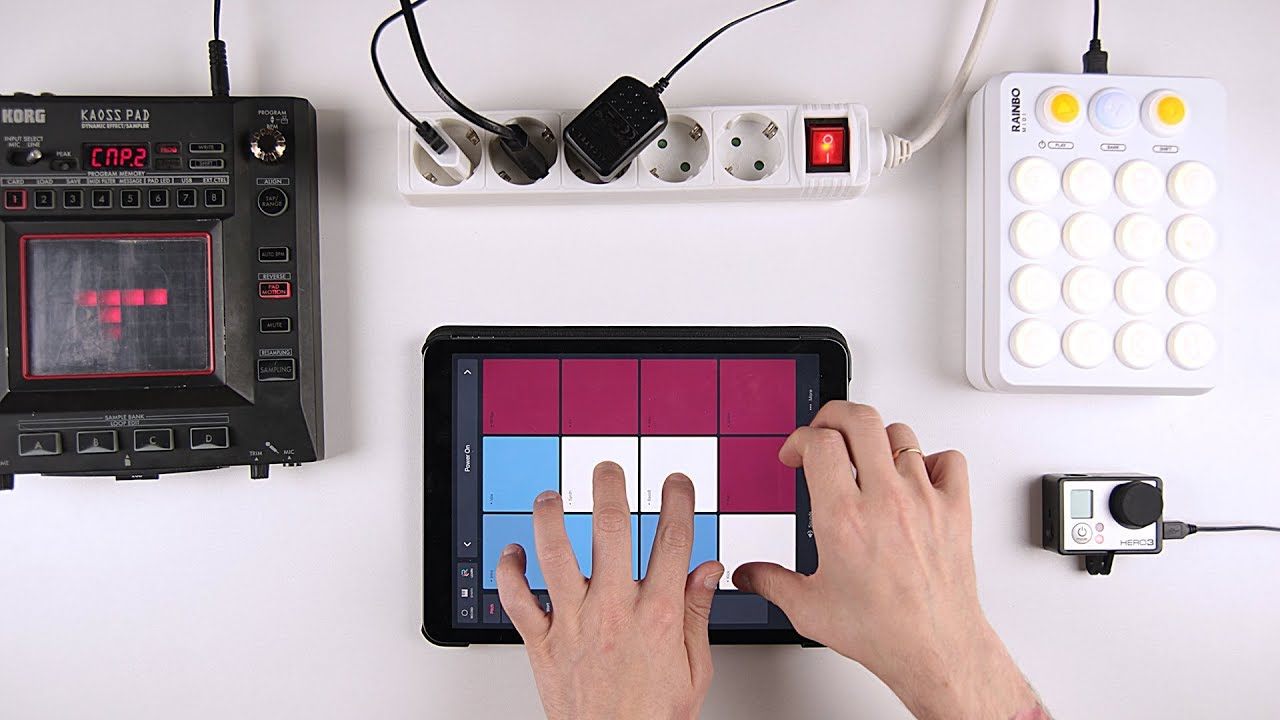 What Are Electronic Drum Pads and What Are They For?
Playing the drums is usually perceived as a cool talent or hobby by most people but not as many people pursue it compared to other instruments, like the guitar. It's typically because drums are very expensive, too noisy for residential areas, and takes up so much space.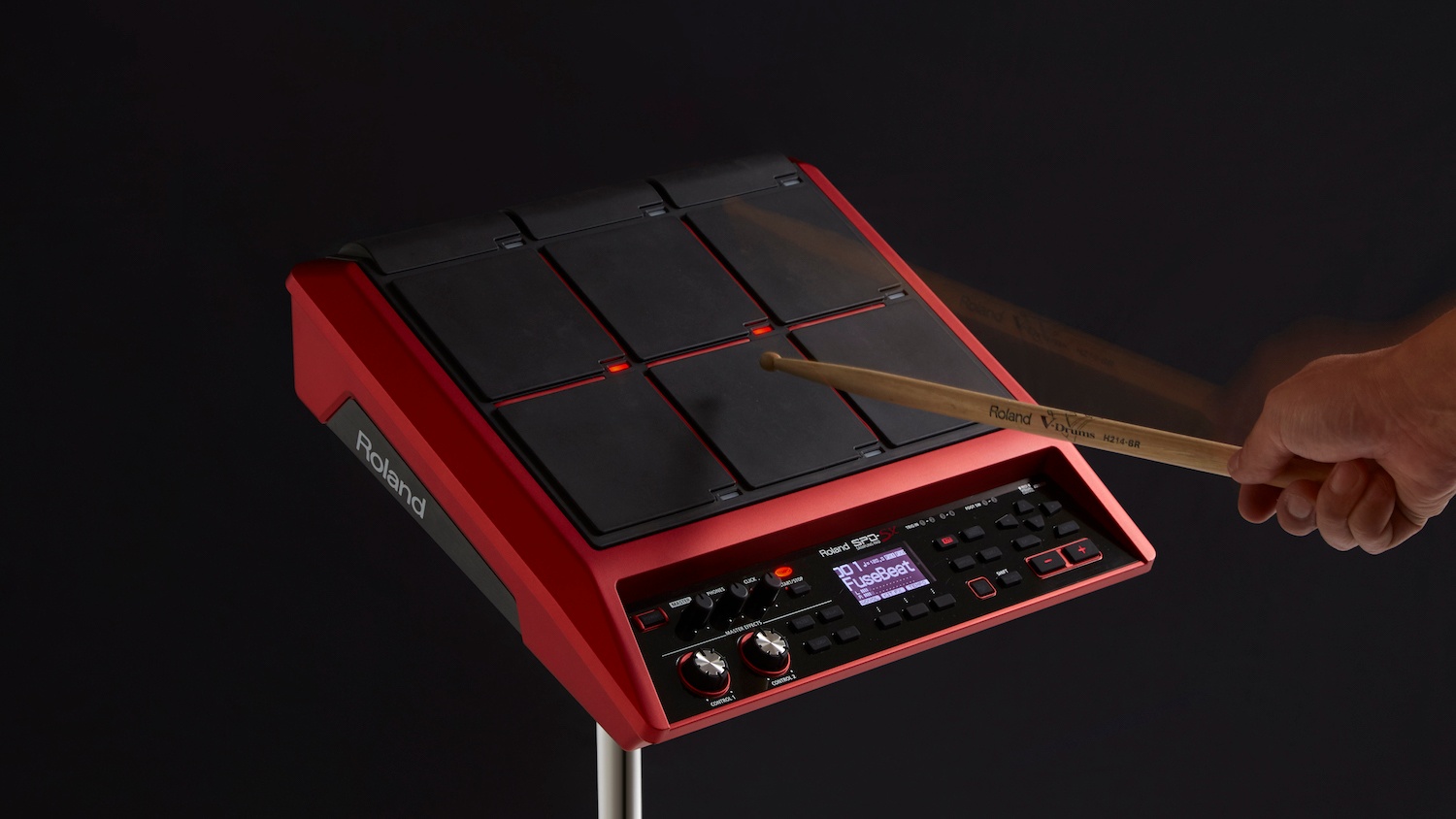 To address the noise, electronic drum kits were developed but the price point is still high and they still take up a lot of space. This is where electronic drum pads come in. These drum pads serve as a compact option for electronic drum kids so you can practice or record music.
Aside from the cheaper cost and minimal space required, these pads can also be hooked to a computer for recording. Various software, such as EZDrummer, BFD, or Battery, can be used to produce an unlimited range of sounds from the pads.
Why Use Electronic Drum Pads?
Electronic drum pads are great for children, teens, and beginners since I mentioned earlier that they are very quiet to use. And because they are quiet, they can be used to practice anywhere, even in shared accommodations or apartments without the need for soundproofing.
They are also easy to learn and fun to play with. However, you shouldn't underestimate the electronic drum pads. There are numerous famous drummers who use them in their live performances.
Take a Look at the Drum Pads 24 App
The Drum Pads 24 app from Paul Lipnyagov serves as a drum machine, electronic drum pads sampler, and beats music mixer in a single app. The app can be used to create music and tracks wherever and whenever you want and it can even be used for live performances.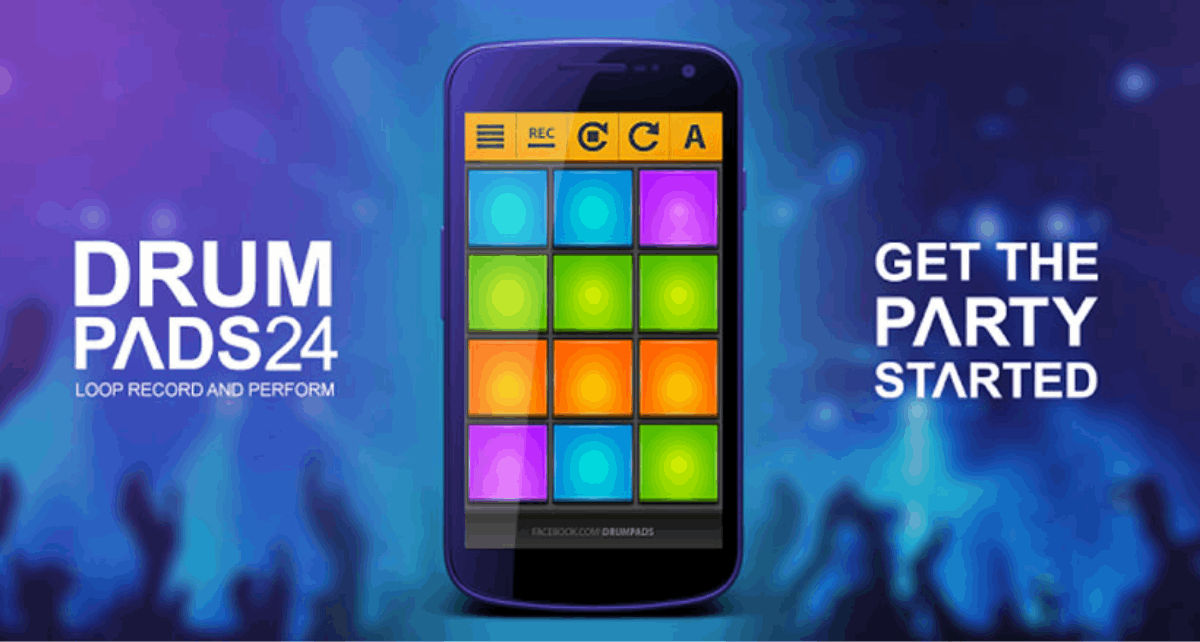 The app is compatible with beatboxing, finger drumming, playing loops, creating your own sounds, and even recording and sharing music. It does not only emulate drum machines and drum pads, you can also record your own voice and sounds to turn your personal beats into music.
If you're a rapper, you can use Drum Pads 24 as a rapper soundboard app because it includes ready-to-use and high-quality sounds. It can even function as a DJ app for mixing music by using your fast fingers on its drum pad controller.
A Brief History of the Drum Pads 24 App
The app was created by Pavel Lipnyagov and Karina Lipnyagova in 2013 but they began with the idea of bringing finger drumming to mobile devices as early as 2008. However, Android devices back then did not have the technology to output their desired touchscreen response.
The first version of the app was released in 2013 on both Android and iOS devices and was immediately recognized by musicians globally. In the past years, Drum Pads 24 has evolved from a simple application with four sound packs to a musical tool for live beat-making and sound pack creation.
It now has various content from developers, popular producers worldwide, and thousands of users. The developers are now focusing on the expansion of the music ecosystem of their applications, which include Drum Pads 24.
Notable Features of the Drum Pads 24 App
To aid in your music creation, the app includes sound packs that contain more than 14,000 sounds from different genres, including dubstep, trap, EDM, and neuro funk. These sound packs were created by the developer's music team in cooperation with popular producers and DJs.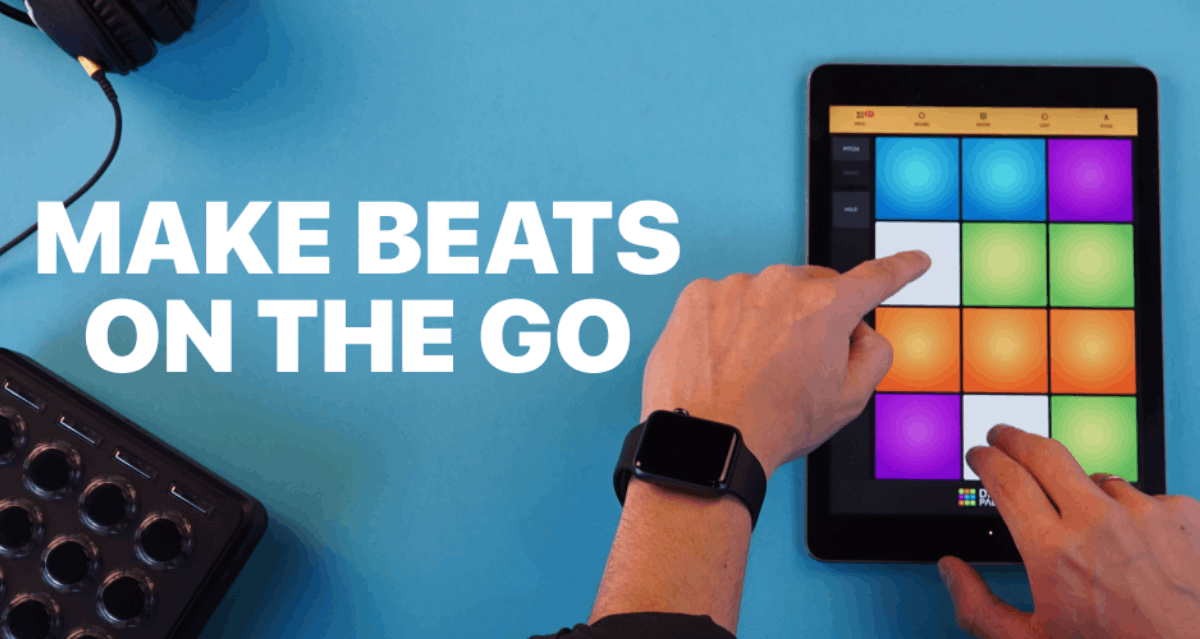 The Pad Editor feature allows you to create your own sound packs, sample audio from video, import audio files, and even record your vocals or actual instruments using a microphone. The Pattern Editor or step sequencer has 16 x 4 steps for each pad which you can use to set up your rhythms.
You can loop beats or even use the pad as a metronome. There is also a pitch audio effect that you can utilize to make more unique sounds.
Non-Technical Tools that Are Also Helpful
Similar to social media apps, Drum Pads 24 also has a feed where you can pick up sound packs from beatmakers across the globe. You can even share your own sound packs so others may download and use them too.
The app also features video tutorials to help users hone their skills. The app also has its own community where you can record freestyle sessions with friends or share your beats via messengers or Soundcloud. You can even upload your performances directly to YouTube or Instagram.
How to Download and Install the App on Your Mobile Device
Now that you've learned about the Drum Pads 24 app and its great features, it's time to discuss how to download and install the app.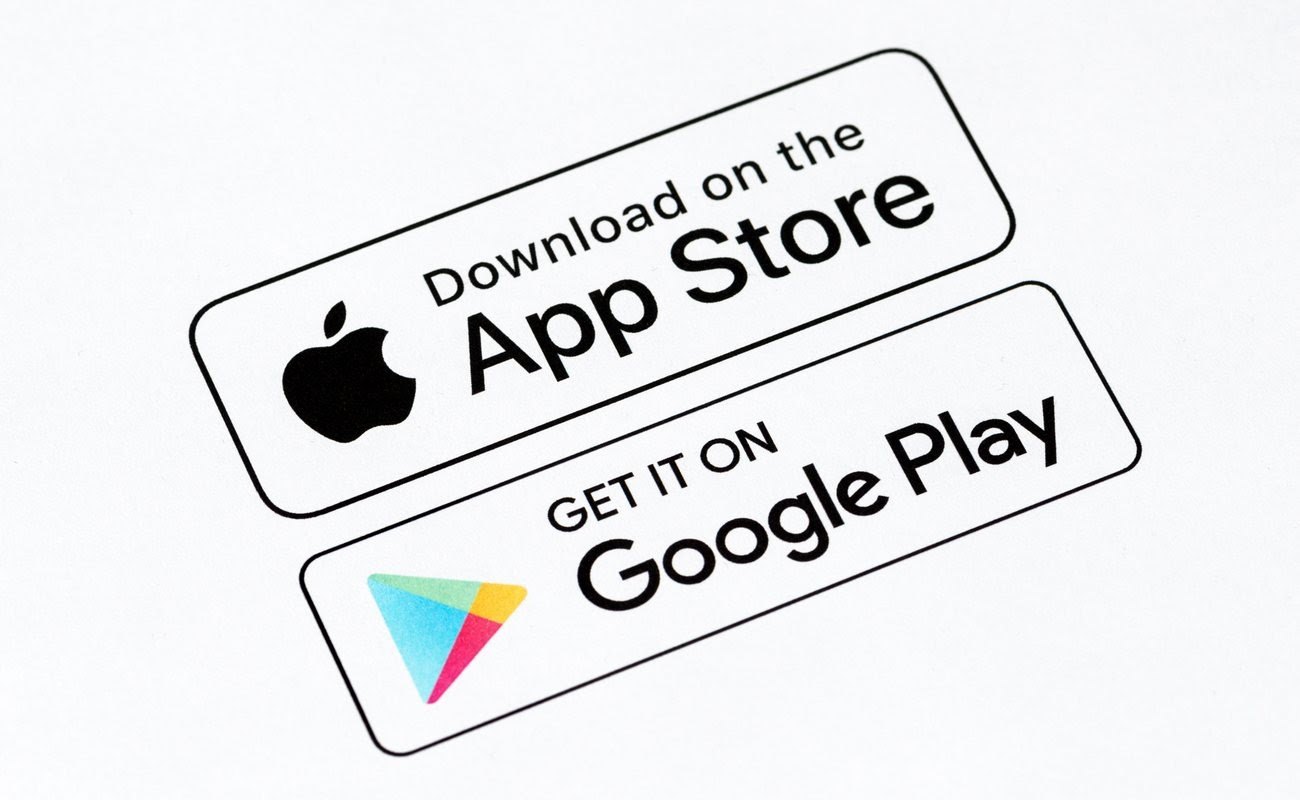 Fortunately for mobile users, the app is available to both Android and iOS platforms. This means that I can use it on my Android smartphone and tablet, as well as my iPhone and iPad.
For Android device users, open the Google Play Store and search for the app. You will find it in the Music & Audio category under the name, Drum Pads 24 – Music Maker. It is currently rated at 4.4 out of 5 stars, based on more than 200,000 user reviews.
The app has a file size of 36 MB and requires your device to run Android 4.1 and up. It is free to download and use but offers in-app purchases ranging between $1.49 to $49.99 per item. Tap on the Install button to initiate the download and installation process.
Drum Pads 24 for iOS
Meanwhile, iOS device owners may search for the app on the Apple App Store and will find it in the Music category under the name Drum Pads 24 Beat Maker Music. It currently has a rating of 4.7 out of 5 stars based on almost 11,000 user reviews.
This version of the app has a file size of 174.9 MB and requires iOS 10.0 or later for the iPhone and iPod touch, and iPadOS 10.0 or later for the iPad. To download and install this free-to-use app, simply tap on the Get button.
How to Use the Drum Pads
Once you open the app, you will see twelve colored pads on the main screen. You can access the other 12 by simply tapping on the letter A on the upper right corner of the interface and then tap B to switch back.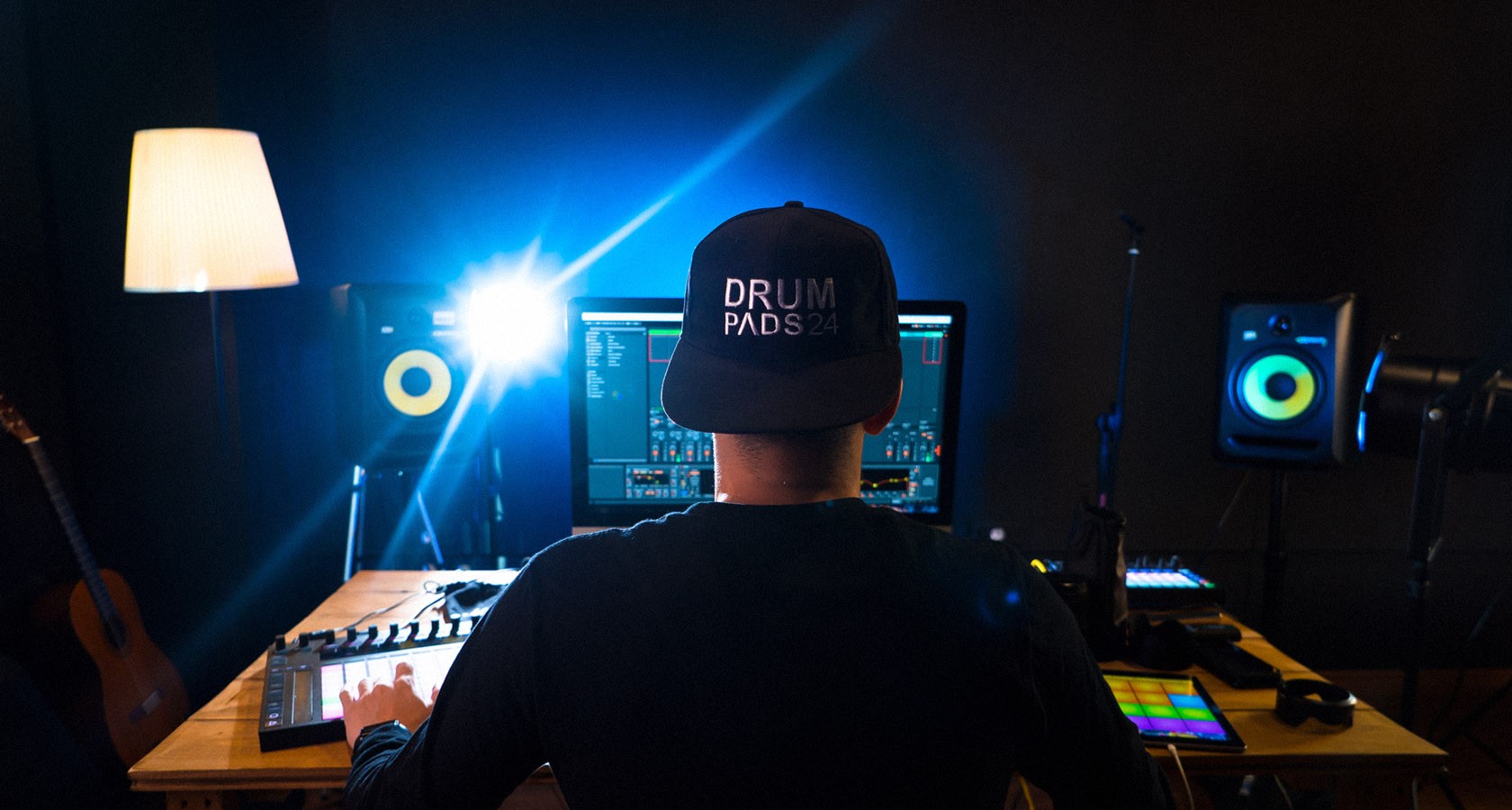 Each of the pads creates a different sound when you tap on them. Some of these pads even produce a distinct sound if you hold them down while others simply make short sounds so holding them down won't make a difference.
Settings and Recording
On the top left corner, there is a settings menu where you can change the pads' pitch to further expand the range of sounds you can make. This means that the sound combinations you can produce using these pads are vast and will only be limited by your imagination.
You may also notice a record button at the top of the screen. Tap on it if you want to record your session and then share the end product with your family and friends.
The Bottom Line
For a free mobile app, the Drum Pads 24 app offers a lot of useful features and content that you will definitely enjoy for creating your own beats and sounds. The video tutorials and the online community also helps add to the attractiveness of the app, since it assists beginners and helps them grow their skills.
I'm not really musically gifted as a person but I really enjoyed using the app to create my own unique music and I felt like I was a professional despite just tapping a few buttons here and there. If you want to learn finger drumming and produce your own beats, this very easy-to-use app is a must.