Free or affordable CAD software with a high quality is rare nowadays. When I discovered the eDrawings app, it improved not just how my colleagues and I develop designs but also how we collaborate as a team.
As someone who is a part of a start-up, designing new products and upgrading them is a meticulous process. I must be able to see our output from all angles as any error or gaps could lead to a negative outcome.
eDrawings is even designed for people who are not CAD software users but need to understand 2D and 3D designs, like our marketing department. Whether you are an engineer or simply a curious person, here's how eDrawings can bring your design to life.
CAD in a Nutshell
eDrawings for Epic Designs
Top eDrawings Capabilities
Expand Your Design with eDrawings Pro
Downloading the eDrawings App
eDrawings Augmented Reality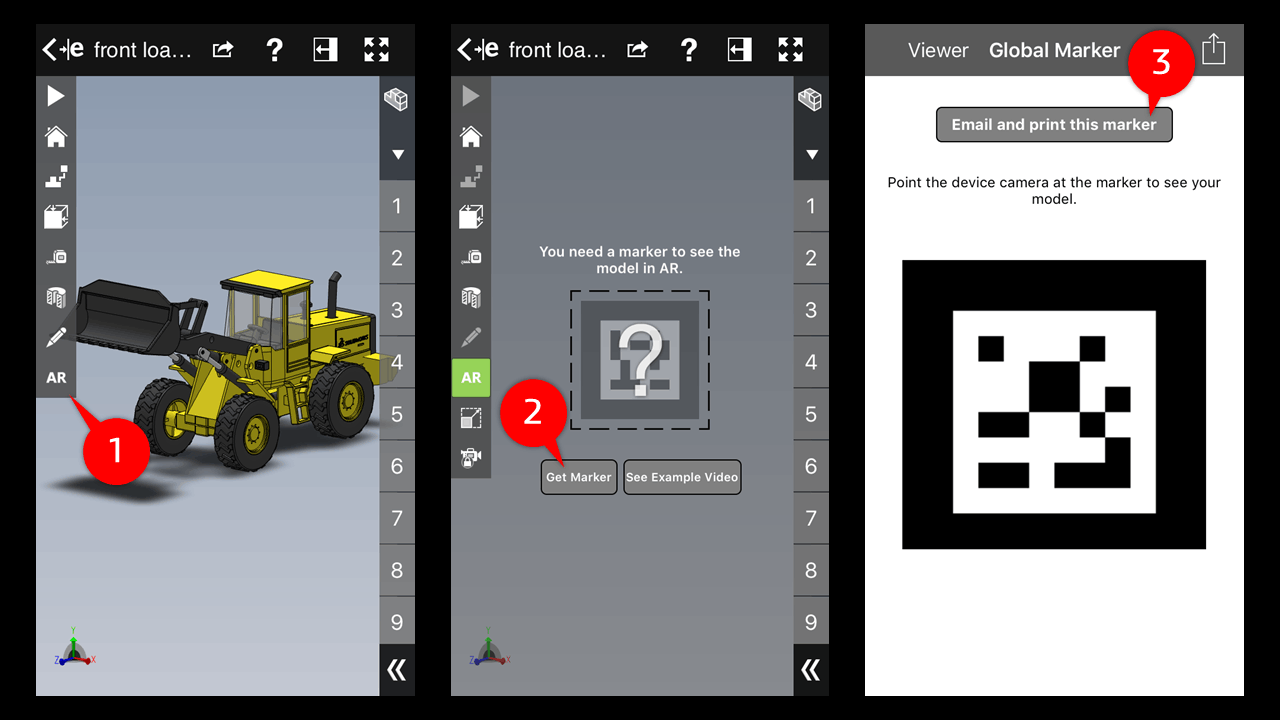 CAD in a Nutshell
Computer-aided design, commonly known as CAD, is the process of developing and designing different products using computers. CAD is commonly applied to manufacturing, particularly in 3D printing, carpentry, and metal fabrication.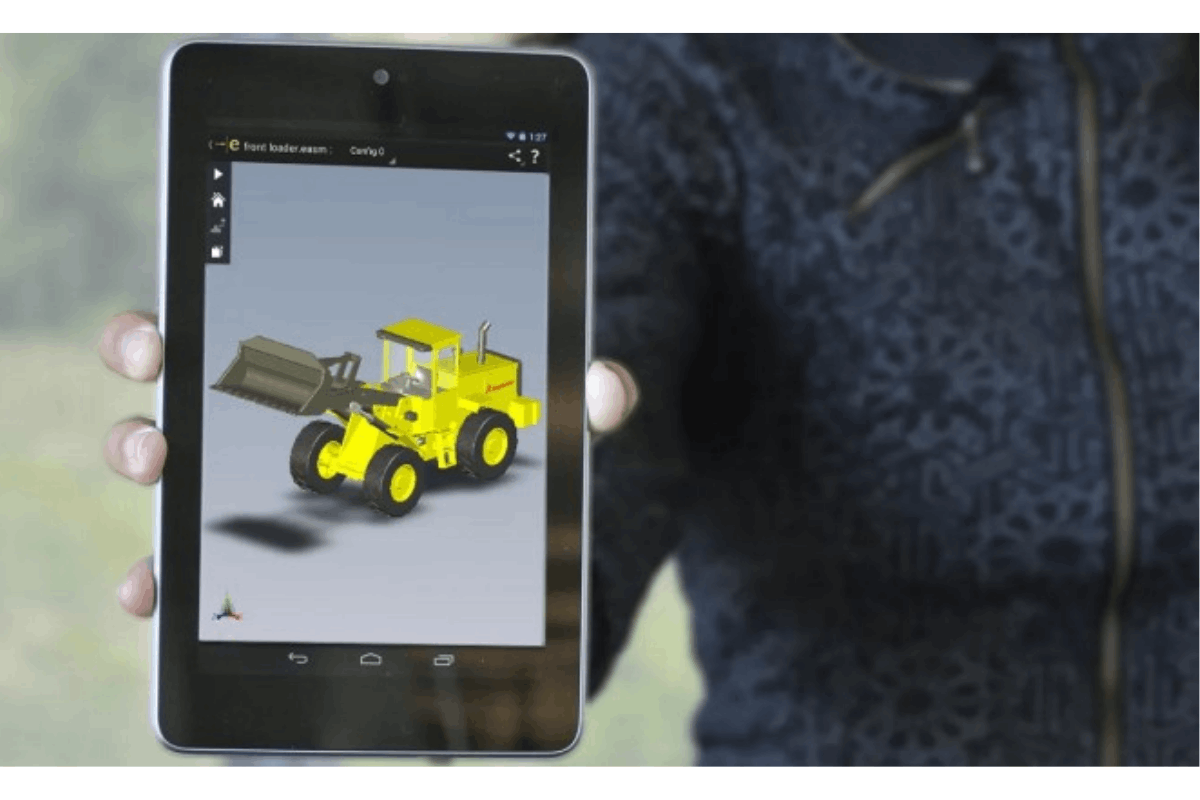 The use of CAD software helps enhance the quality of design, communications, and productivity. It can also be applied to industries like shipbuilding, automotive, aerospace, prosthetics, and industrial and architectural design.
I discovered a system similar to CAD called computer-aided geometric design (CAGD). It involves computer science that is focused on creating geometric shapes.
These are usually found in animation and graphic design and less used in 3D manufacturing.
Understanding AutoCAD
You may have heard of the term AutoCAD, which is a software used in drafting, engineering, and design, from jointers and rafters in carpentry.
AutoCAD is easy to use especially for instructors, students, and people in industrial jobs and roles. However, many people are not able to afford AutoCAD, so they look for alternatives.
While huge companies can pay for vendor licensing, small businesses would struggle when accessing it. This is where apps like eDrawings could be a huge help.
eDrawings for Epic Designs
My team at work is responsible for product design and development. As a start-up, we look for cost-efficient tools that will help us perform our jobs, and eDrawings came at the right time. eDrawings software is a product design communication tool used for sharing representations of 2D and 3D models.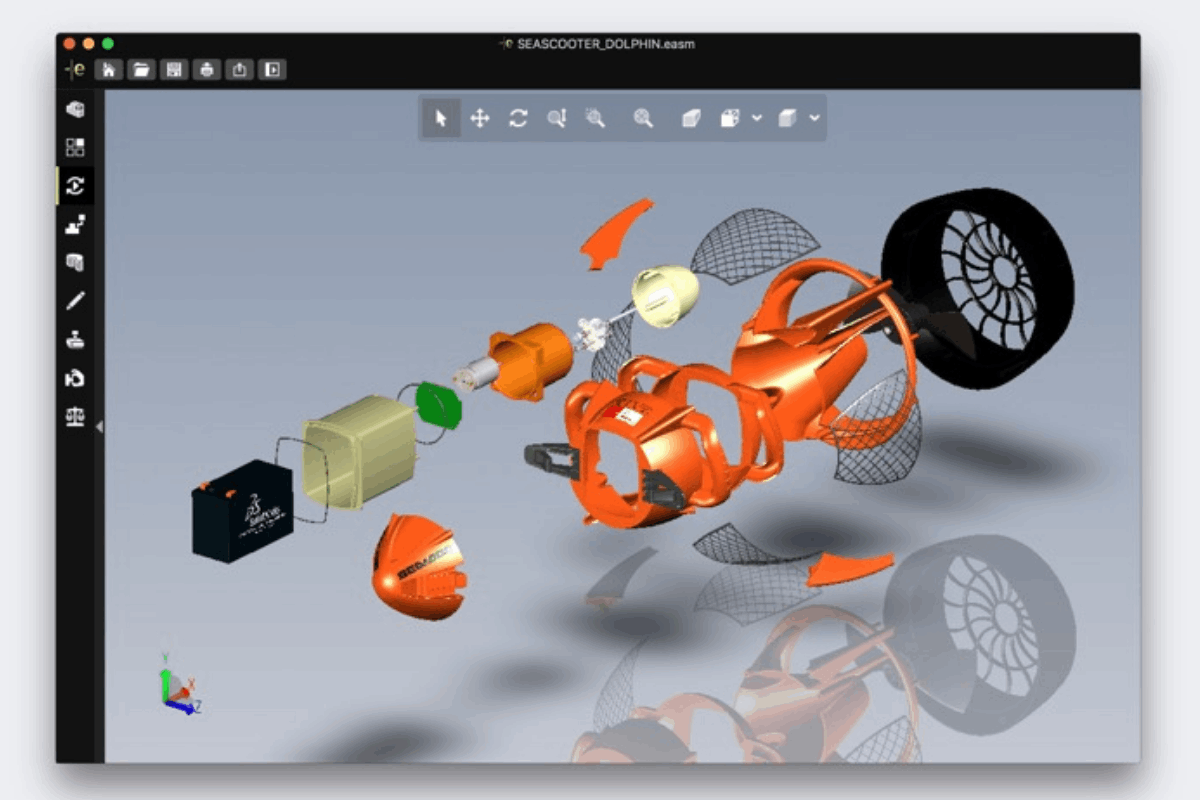 At first, I didn't believe it would work because of the huge amount of data we were processing, but eDrawings files can be compressed to make transmission easy via email possible.
eDrawings, the only CAD viewer on Android phones and tablets, allows me to view native eDrawings files and SolidWorks® parts, drawings files, and assemblies. eDrawings mobile solutions are flexible, easy to understand, and efficient.
Moreover, I can even zoom, pan, and rotate models effortlessly. Because of eDrawings' interface, my team and I can share, communicate, and collaborate even if we're at home or on a business trip. Both internal and external design teams can benefit from the platform.
Behind eDrawings
The developer behind eDrawings is Dassault Systèmes SE, a French software corporation. It is a part of the Fortune 50 list of the biggest software companies that develop software for 3D simulation, product design, and manufacturing.
Headquartered in Vélizy-Villacoublay, France, Dassault Systèmes SE is home to 20,000 employees in 140 different countries.
It pioneered computer-aided design with CATIA and has become known for its 3DEXPERIENCE platform, which is used to optimize consumer and business-to-business products and services.
Top eDrawings Capabilities
I was completely amazed by eDrawings the first time I used it because of its comprehensive functions and its hassle-free interface. To me, the best thing about eDrawings is sending and sharing files is easy with the eDrawings Viewer.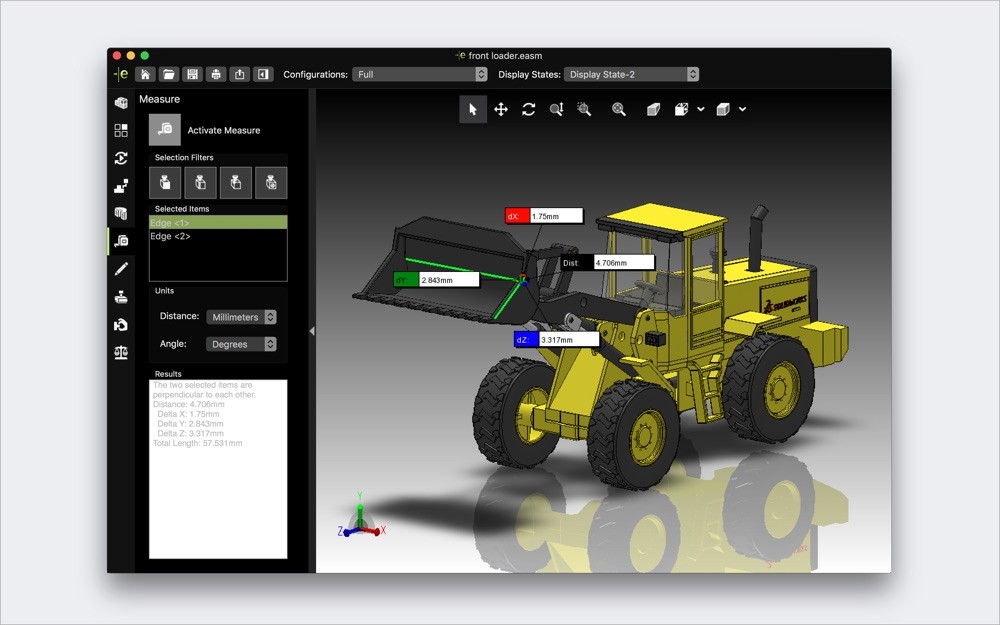 The files provide intelligent interpretation tools that allow recipients to easily interpret and navigate the data they get. eDrawings files are created through the use of the eDrawings Publisher add-in, which works as a plug-in for many popular CAD products.
I can send an eDrawings file to anyone via email. The viewer can even be embedded directly in the file. With this, I can open 3D (EASM, EPRT, SLDASM, SLDPRT, IGES, IGS, JT, STEP, STP, IFC), 2D (EDRW, SLDDRW, DWG, DXF), and any files from email attachments, cloud storage services, web, and FTP sites and network folders.
My other favorite features of eDrawings are its ability to animate 3D standard views and its browsing option for 2D drawing sheets. In terms of navigation, I can view designs in full screen and double tap to fit it on screen.
eDrawings Publisher
As a user, I can create eDrawings files from different applications using the appropriate eDrawings Publisher application. These are SOLIDWORKS 2005 or later, AutoCAD version R14.x, AutoCAD 2000, AutoCAD 2002, or AutoCAD 2004, Pro/ENGINEER® 2001, Pro/ENGINEER® WildFire 1.0, 2.0, 3.0, 4.0 and 5.0, and CATIA V5 R14, R15, R16, R17, R18 & CATIA V5 R19.
My fellow engineers may appreciate eDrawings more because Unigraphics: NX3, NX4, NX5, NX6, and NX7.
Autodesk Inventor 8, 9, 10, 11, 2008, 2009 and 2010, Solid Edge® V17, V18, V19, V20, ST and ST2, RapidFire Lite (View/Publish IGES, STEP & STL files), and Sketchup (Free/ Professional) 5.0, 6.0 and 7.0 are also on the list.
Expand Your Design with eDrawings Pro
If you want to go beyond the initial version of eDrawings, you have the option to upgrade to eDrawings Pro.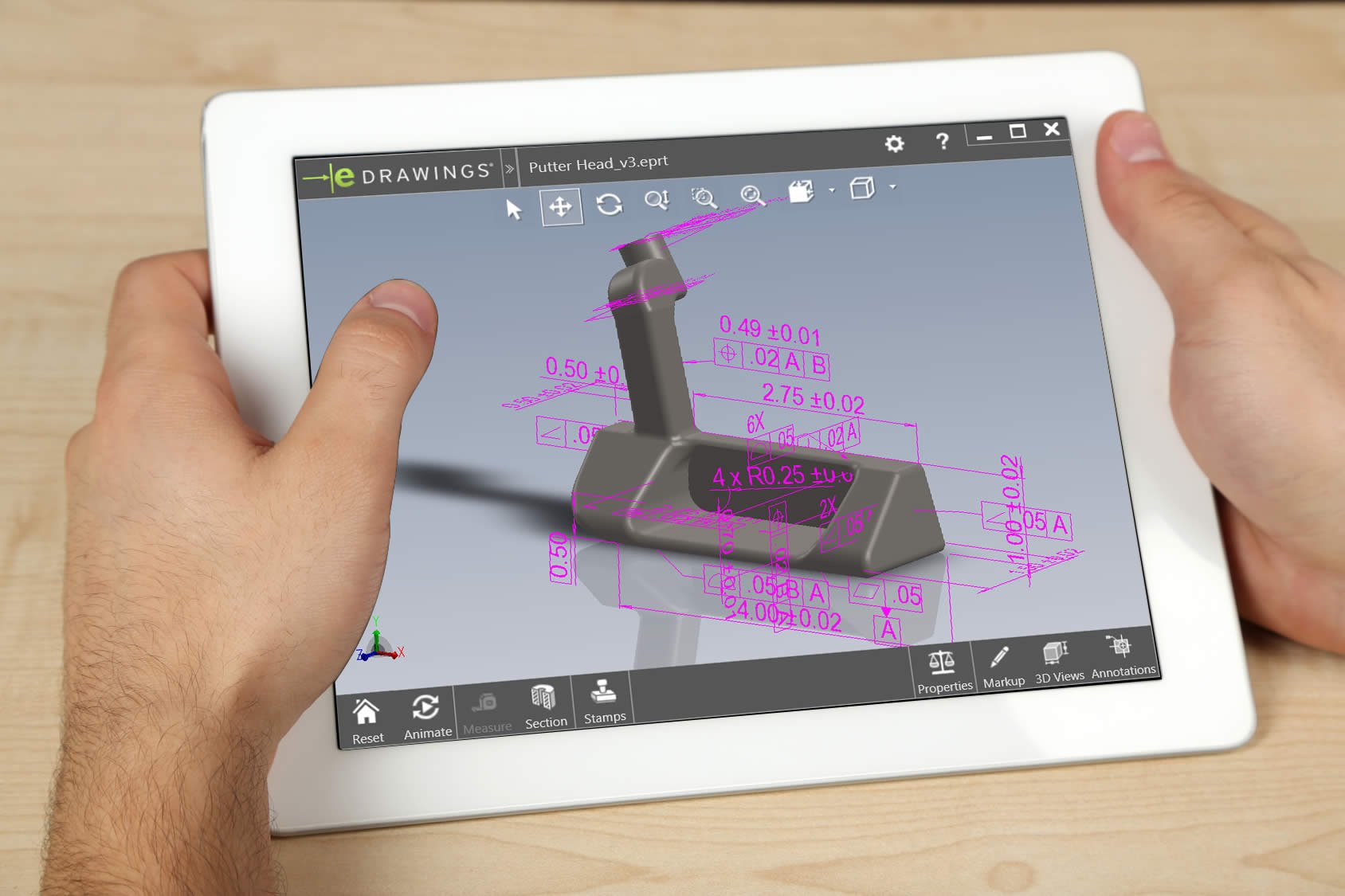 I found that some of the capabilities of eDrawings Pro are the ability to measure designs and dynamically view cross-sections of your models in XY, YZ, or ZX directions from both sides and drag the cross-section plane.
What I also find amazing is the Pro version can allow users to create markups in their designs, including text notes and freehand notations.
Moreover, marked-up eDrawings files can be shared with others for review and further comments. All markups can be saved within the eDrawings file.
How to Upgrade to eDrawings Pro
It's easy to upgrade to eDrawings Pro, and the best way is to make an in-app purchase.
If you're an Android user, you can simply press the Menu icon and then select Upgrade to Pro.
Note that this is not yet available on iOS.
Downloading the eDrawings App
To experience the eDrawings app yourself, install it on your iPhone or Android device now.
If you are an Android user like me, simply head to the Google Play Store. Look for "eDrawings" under SolidWorks. Once the app's name appears, open it and then tap "Install."
Meanwhile, iOS users can go to the App Store. Search for "eDrawings" under Dassault Systemes SolidWorks Corporation. When it shows up, click on the "Get" button.
Downloading eDrawings Viewer costs $1.99, but the viewer is free. The collaboration capabilities of eDrawings Professional are quite advanced and can be accessed at an additional cost. Note that pricing may vary by region.
Compatibility
The eDrawings app works on your Android device as long as it is version 9.4.2.
For iOS users, make sure your iPhone, iPadOS, and iPod touch have iOS 13.0 or later. Meanwhile, Mac requires macOS 11.0 or later and a Mac with an Apple M1 chip.
eDrawings Augmented Reality
One of my favorite features of the eDrawings app is the Augmented Reality or AR. It is a technology that augments a live video feed through additional information, graphics, or 3D models.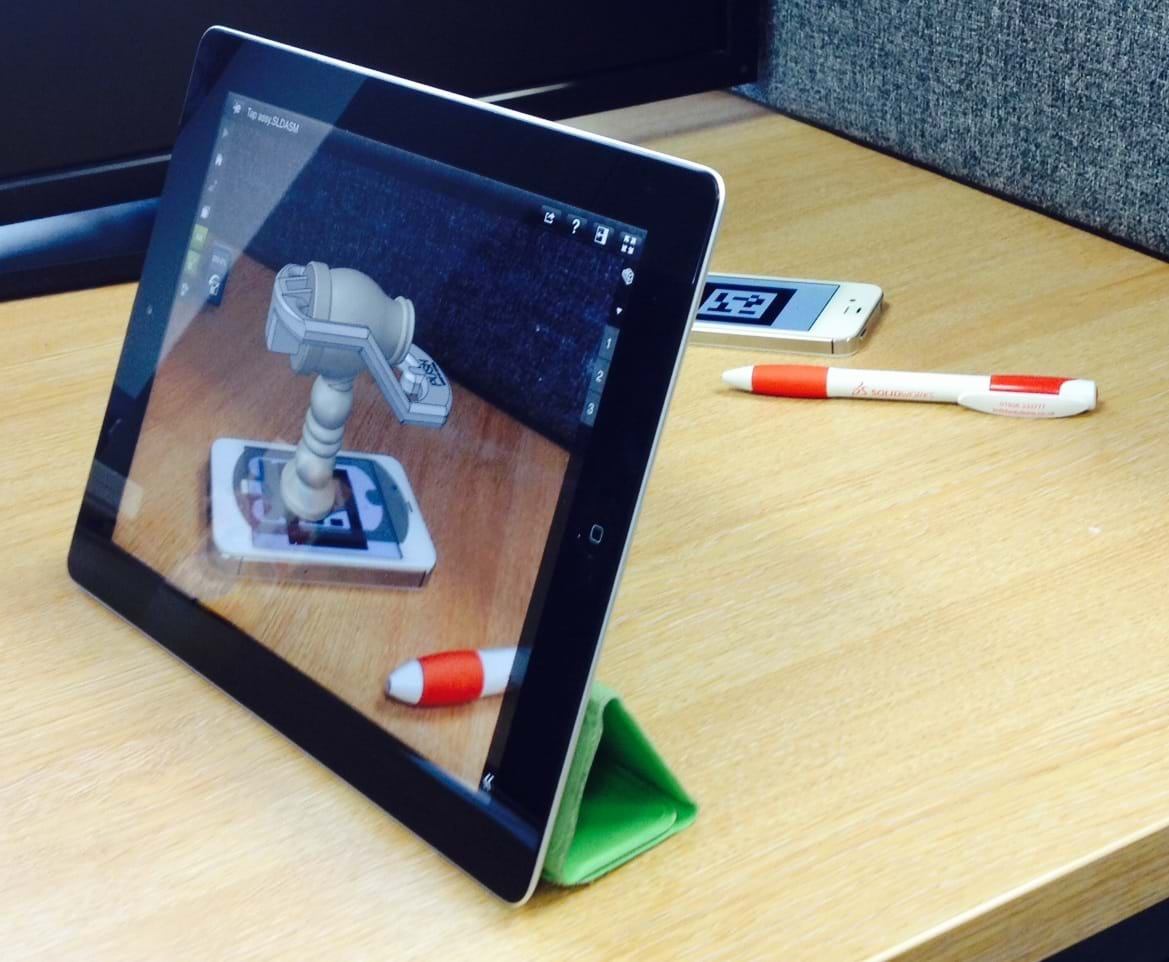 With AR, I can visually experience a 3D design in a more realistic context. At work, we use this even at the beginning of the design process. Our designer usually spends minutes developing an initial design concept, and then our team hovers over the table to evaluate it.
Because of the output, we can prevent misinterpreting a design's size and scale. This is a common issue when working with 3D design tools.
To use AR in the eDrawings app Android version, simply tap on the AR icon, tap "Get Marker", and then tap "Email" and print the marker. For iOS users, just tap on the AR icon, tap Get Marker, tap Email, and print the marker.
Sharing AR Models
What amazes me more is that as a user, I can share AR models. To do this, just tap the share button at the top of the page to share and save pictures easily.
You can choose the freeze-frame function to freeze the screen and edit the material before saving the image.
The feature comes with annotation (notes and symbols) of the AR image, cross-section (to see the internal parts of the design), and freeze background for a prolonged AR experience without having to hold up the phone all the time.
Conclusion
The eDrawings app is one of the most sophisticated apps I have ever used as a product engineer. It gives your ideas shape and form. It makes the creative process efficient, dynamic and fulfilling.
With its real-time functions and dynamic interface, eDrawings is an app to keep on your phone if you are into product design and development.