With the invention of the internet, the education industry went through a huge transformation. Everything got a lot easier as more and more learning opportunities moved onto the web. Now you can use educational apps to teach kids about nearly anything.
Now you can find all sorts of lessons on various apps that can teach your kids basic and complicated lessons from an early age. If you decide to homeschool your kids, these apps offer everything you would ever need to do so. 
Learn more about the best educational apps for toddlers below. 
ClassDojo

Duolingo 

DragonBox 

Quick Math 

YouTube Kids 

NSF Science Zone

Spelling Stage 

My Molecularium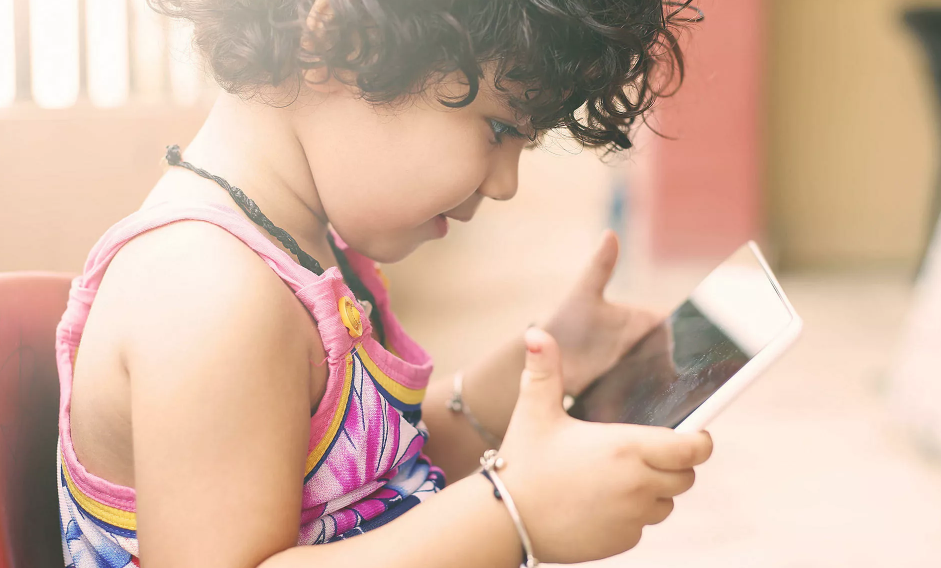 Image Source: The Bump
ClassDojo
This is an interesting app for kids that is designed as a virtual classroom. It can be found on the Google Play Store.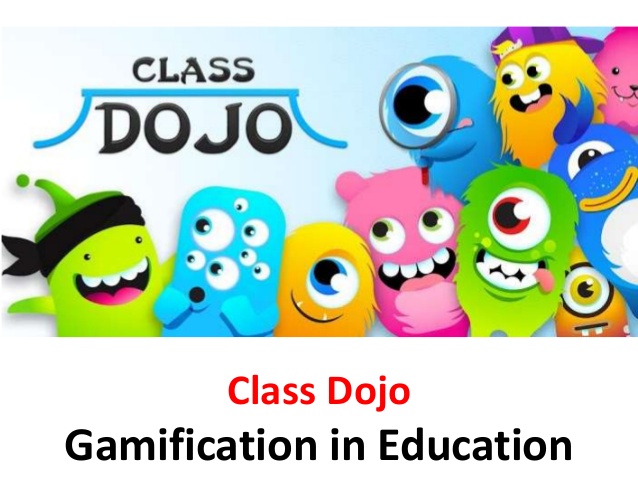 If a student wants to communicate with the teacher on educational matters, they can do so through the app. It engages kids so they can receive the required attention for them to receive a good education. 
Parents are able to stay updated on their kid's progress on the app. The app also enriches the kids with a classroom experience, which exposes them to what they can expect in the future.
This app is great for positive reinforcement and teaching your young ones how to communicate with teachers and how to be confident.
App Features
Class Dojo binds parents, teachers, and the students in an engaging and safe classroom community. Teachers can send important announcements, notifications, media, and so on, directly to parents. This brings parents closer to the classroom experience. 
Children can easily add their work to their unique digital portfolios. These portfolios can also be accessed by parents, thus ensuring strong parental involvement.
The best feature of this app is that it can be accessed on all devices, from smartphones and tablets to even smartboards! This makes using the app a truly enriching experience. 
Duolingo
If you are looking for a simple option for helping your kid learn a foreign language, then this app is one of the best of its kind.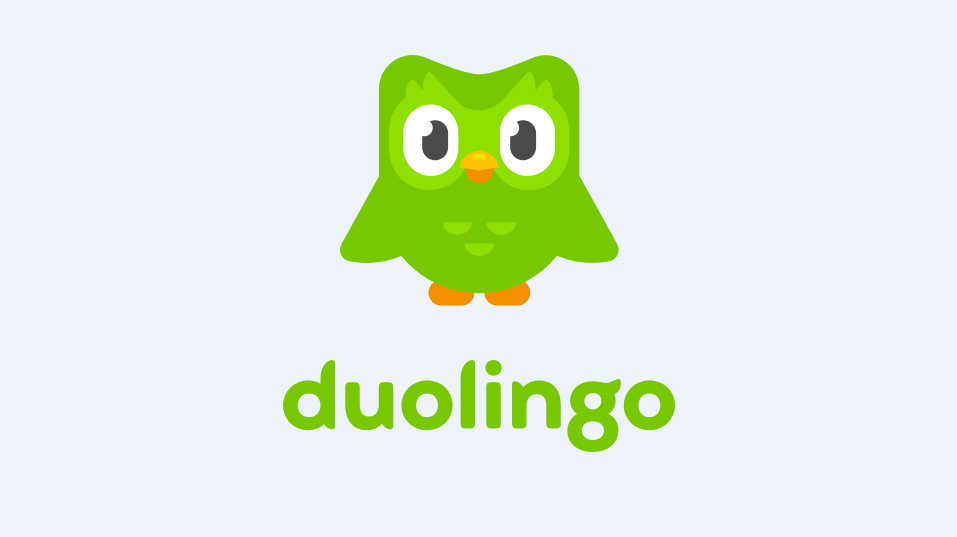 It teaches a wide variety of languages such as Dutch, Spanish, Danish, German, French, Irish, Italian, and even English. It uses engaging graphics and sounds to keep users interested.
It is also incredibly fun and effective for teaching new languages. The app uses clever gamification to keep users hooked, in the form of badges, levels, coins, and regular reminders.
This is a free app that you can download from the Google Play Store. The in-app purchases are kept purely optional and include premium subscriptions. 
App Features 
The creators of Duolingo claim that 34 sincere hours spent on Duolingo for a language is equivalent to a semester of university-level education.
The lessons on Duolingo are short, precise, and effective and include tools for slowed-down and repeated pronunciation of new words and subtle prompts at all the right places. 
For toddlers, the best feature of the app is its playful interface. Packed with bold colors, expressive images, and sounds, learning with Duolingo is a treat. 
DragonBox
This is an app that is full of innovative activities. It has a series of educational games that teach kids fundamental math and makes it fun and interesting for them. The DragonBox app series aims to teach children mathematics without them even realizing it!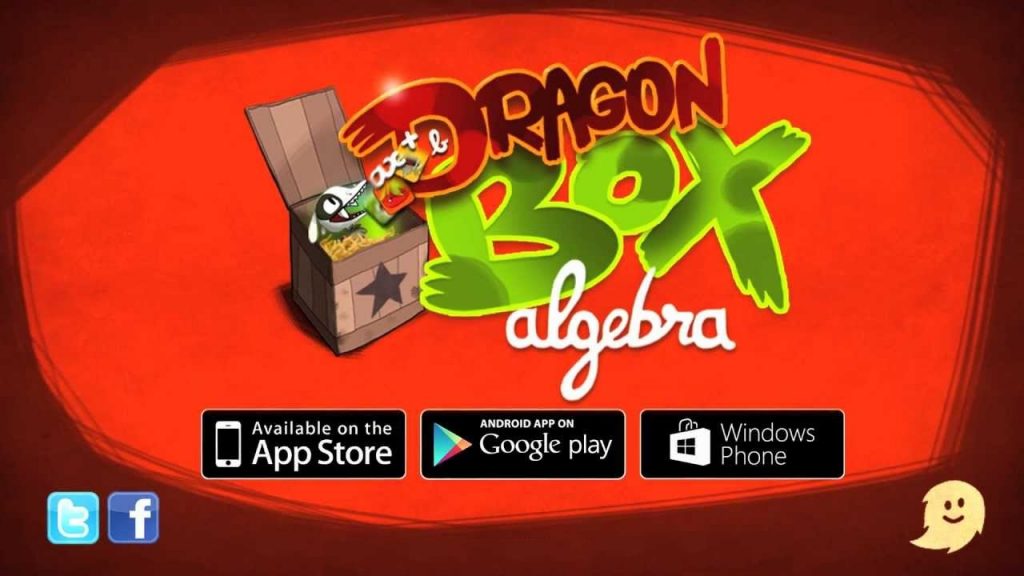 There are five features on the app to teach math, and they include geometry and algebra.
For people who want to teach their kids math in a fun way, and teach them that they do not really have to take it so seriously, this app is for you.
DragonBox is available for download on the Apple App Store and the Google Play Store.
App Features
DragonBox activity sections include Sandbox, Puzzle, Ladder, and Run. Sandbox fosters the spirit of experimentation in a child. Puzzle urges kids to use the skills that they learned to solve increasingly complex puzzles. 
The Ladder section fosters intuition and mathematical strategy in the child. Run makes children use instant mental math to guide their specific characters through an obstacle-filled course. 
Suitable for children aged five and above, this app combines a colorful user interface with a creative game environment. This allows children to grasp concepts in algebra, geometry, and basic mathematics quickly and easily.
Quick Math
Quick Math helps kids build familiarity with numbers and to impart general math skills to kids. It is also the best option for self-learning and helps increase a child's skills to tackle different difficult problems.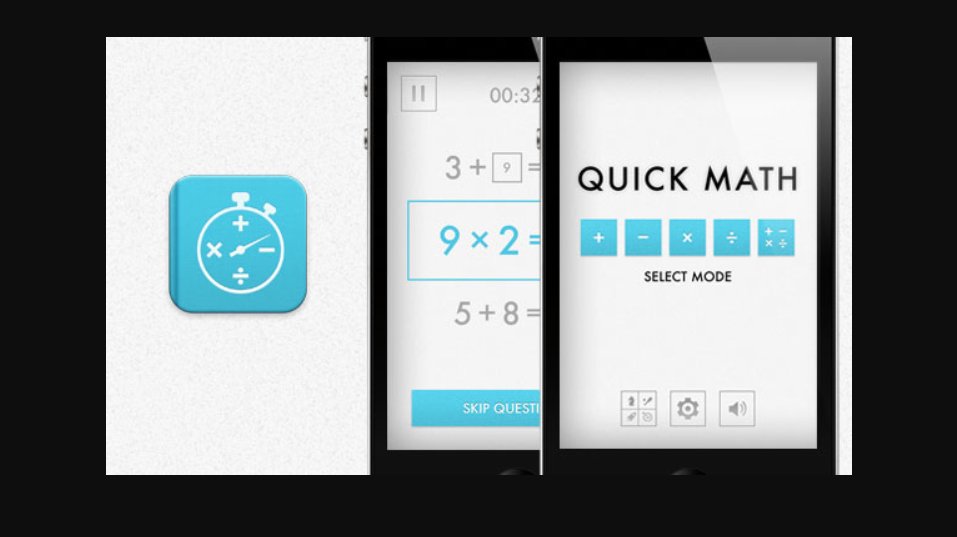 It is the perfect app for children belonging to the age group of 3-8 years old. However, it can also be used by older students for improving their general math skills or speed of calculation.
It is available for iOS devices and has top ratings and reviews, thus ensuring credibility. Download Quick Math from the Apple App Store.
App Features
The user interface of the app is incredibly easy and navigable. It consists of three different levels of increasing difficulty, namely Easy, Medium and Hard.
As the level increases, the number of rounds in each level also increases. At the same time, the number of game lives available for a particular round decreases. 
The competitiveness of the child is tested using an online Leaderboard to compare and improve scores. The best part of the app is that it combines a variety of features and tools with a minimum application size.
YouTube Kids
YouTube Kids is designed specifically for kids and is one of the best apps for kids on the internet right now.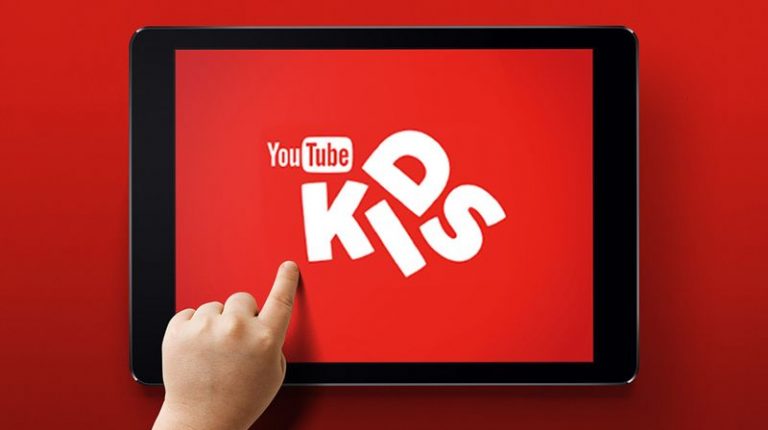 It offers plenty of entertainment and educational videos, as well as other kinds of content that are meant to inspire and enhance the minds of the little ones.
YouTube Kids is also an easy way of watching your child's favorite shows. You can also explore all the other features that capture your imagination.
YouTube Kids is free to download on your phones and it is also very easy to use. Find it on the Google Play Store.
App Features 
The best feature of this app is the level of online safety it offers for its young viewers. This online safety is made possible by a careful combination of automation and human reviews. 
An extension of this online safety is the host of parental controls that can be implemented. It allows parents to keep an eye on the content that their kids watched and the amount of time spent on the app. 
Parents can also block and report videos that they consider inappropriate for their children. YouTube Kids aims to reduce screen time in young viewers by letting parents set a watch-timer.  
NSF Science Zone
The NSF Science Zone app was created by the National Science Foundation. If your kid is a science fanatic then you should already have it on your tablet.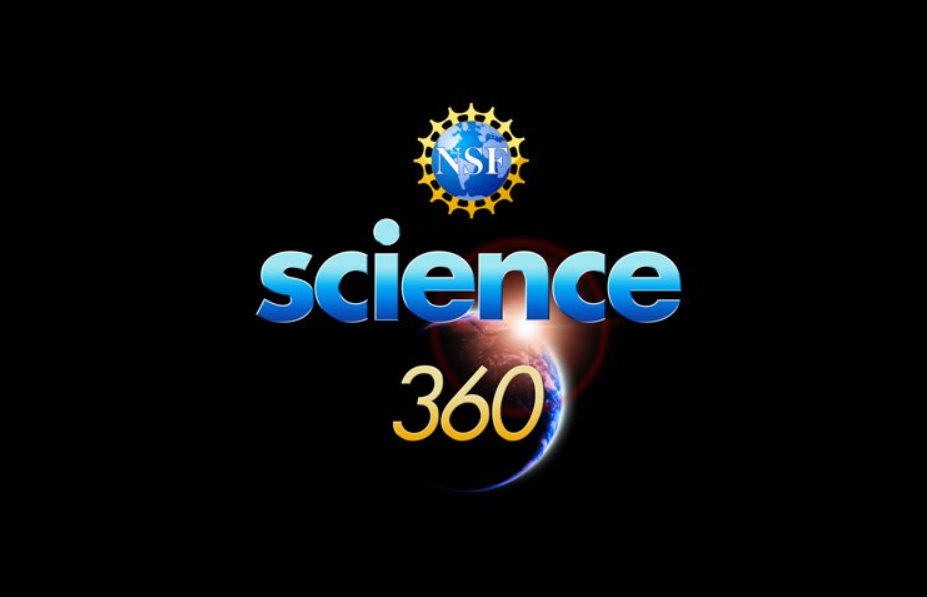 The NSF Science Zone app offers a truly immersive dive into the world of Science with the help of captivating videos and high-resolution photographs.
The app is designed exclusively for tablets and the users can showcase engineering news, advanced science, and videos for kids.
While it may seem a bit advanced for toddlers, it's never too early to start teaching them scientific facts. Even as early as one year old, they can start watching the videos so they learn some science.
App Features
All of the content is produced by the NSF and it has been gathered by universities and scientists from around the world. It features articles and media from scientific fields such as Physics, Chemistry, Biology, Nanoscience, and so on. 
The app has several filters and categories you can search through to find videos that are most relevant. It also lets you add items you like to your interest list.
You can find the NSP Science Zone app to download on the Google Play Store.
Spelling Stage
Spelling might be a tough nut to crack for some, but not anymore with the Spelling Stage app! It is an educational app that makes it interesting to practice how to spell.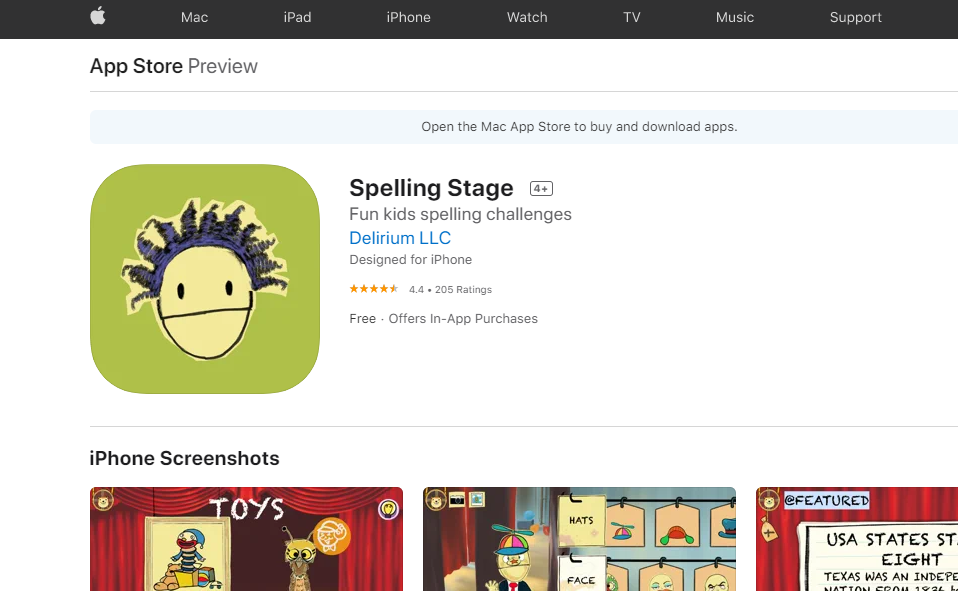 This one's designed for kids who are having a hard time with spelling. It is perfect for kids aged four and above. 
From those learning how to spell three-lettered words to those brushing up on their already 1000-strong vocabulary, this app is a catch for all.  
Although it is a paid app, found on the App Store, it offers a wide range of words that make it more than worth it and ideal for kids of all ages.
App Features
The Spelling Stage app is loaded with word collections across categories and is easy to access and navigate. New spelling contests are added to the app every week so that the fun never ends!
The app boasts of other different features such as allowing kids to create their own characters or 'avatars' for the game. It even comes with a special 3D Touch Feature, that makes the gaming experience much more real.
The app helps build an innovative spelling community by letting children create and share their own spelling contests and challenge their friends to the same.
My Molecularium
The My Molecularium app is primarily focused on building key concepts of chemistry in young children. The catch, however, is that it does so without kids even realizing that they're being fed fundamental chemistry.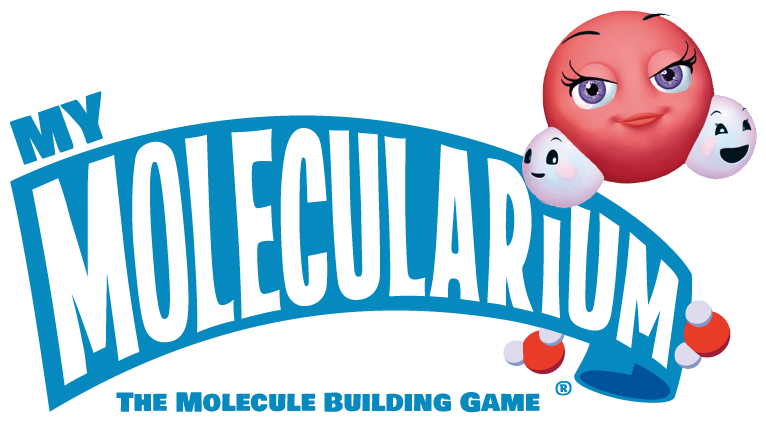 The objective of the game is to launch atoms at different target sites to build a molecule. As the level of the game increases, the complexity of the molecule being created also increases.
This is one of the most fun educational apps you can find. It is well designed so kids can study new things all the time. The fun games on the app make it easy to understand and to learn concepts that are related to the environment.
App Features
Fun features of the app include favorite atomic characters like Oxy and Carbon inside the game. The app contains laser-guided gyroscopic aiming and variable speed control.
Molecular models are three-dimensional and come with built-in information about chemical properties. Each level of the game throws a new challenge at the player, engaging kids in strong mental activity for hours.
With a tracking Leaderboard and innovative motions and challenges, it makes learning chemistry a truly fulfilling experience. My Molecularium can be downloaded from the Apple App Store.
Conclusion
Mobile app development has revolutionized the world, and now helping your young child to learn concepts and get a headstart in life is very easy!
Help your toddler learn today through these educational apps.