I love looking good in photos, but I often don't have spare time to edit them to how I like to look. Because I don't consider myself very photogenic, I usually use photo editors to touch up my appearance.
I also like to find fun effects and filters to use to edit my images into funny, retro, or futuristic styles. To do this, I use FaceApp, which rolls all of the features out of photo editing apps into a single app.
Read on and discover more about the FaceApp app, how to use it, what you can do with it, and where you can find it to download for your device.
FaceApp – Achieve Realistic Edits on Photos
Getting Started with FaceApp
Search for Your Fave Celebs
My Favorite Features
The Face Swap – Playful and Fun
Professional Editing Features
Saving and Sharing Photos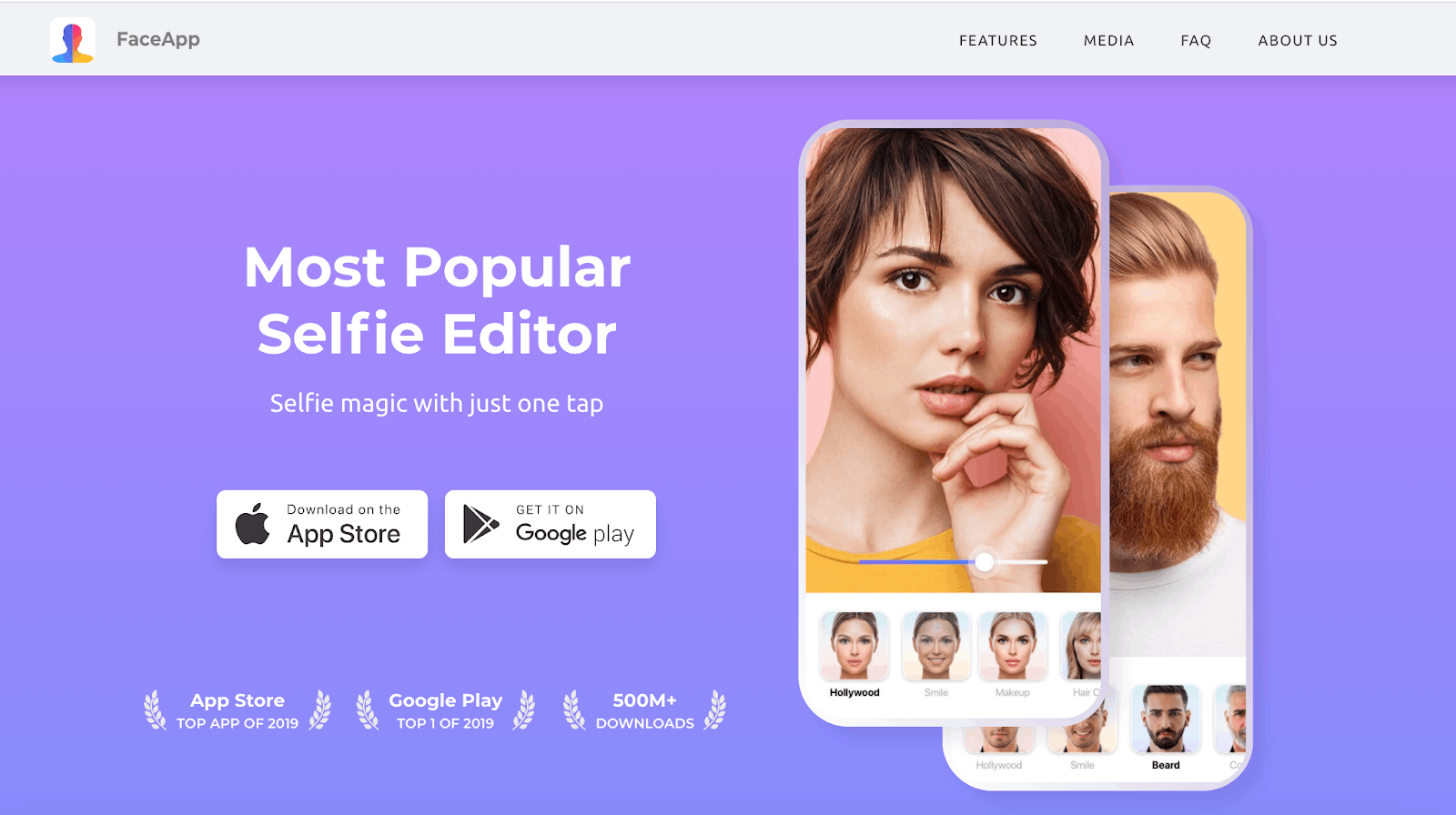 FaceApp – Achieve Realistic Edits on Photos
FaceApp is one of the best artificial intelligence (AI) photo editors I have used. I can turn my selfies and photos into great portraits or add fun filters to enhance my appearance.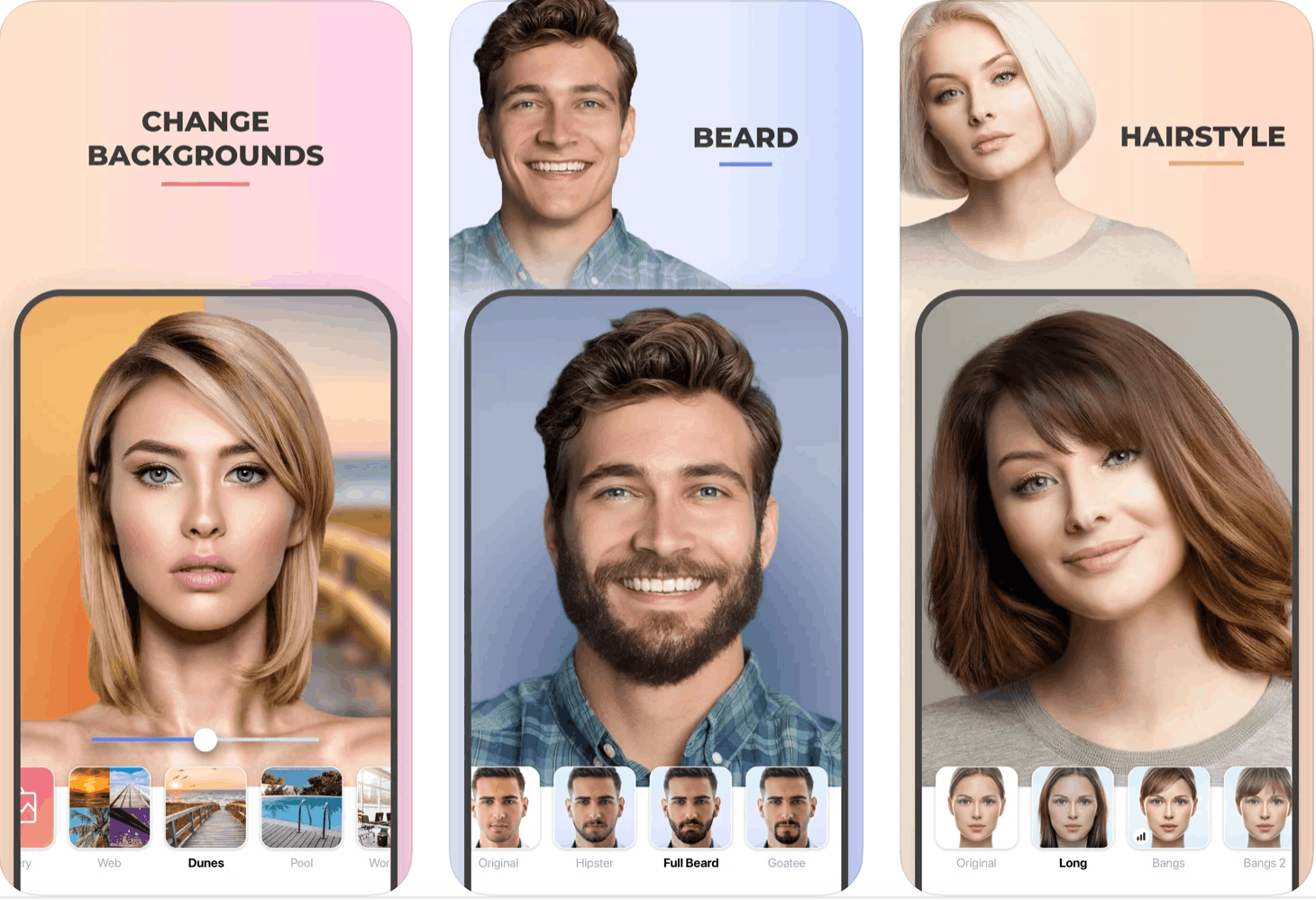 As a person who always loves to post my photos on social media, I am always looking for great photo editors to touch up my face.
The app has over 60 photorealistic filters that I can use to create Instagram-worthy edits, all for free!
With its wide range of AI filters, effects, and backgrounds, I don't have to resort to complicated photo editing tools. With FaceApp, I can achieve the perfect portrait in just one tap.
The Trend that Started it All
I stumbled upon this app, not because of my desire for beautification but actually because of the trend of people posting realistic photos of themselves as what they would look like if they were elderly.
I was intrigued and downloaded FaceApp because I was impressed with how the application manipulated people's faces and came up with such realistic photos.
Since then, I've enjoyed the high-quality of the FaceApp app, not just for its fun filters but also for its tools that make my selfies look stunning.
Getting Started with FaceApp
Upon downloading the app, I was asked to grant the app access to my photos. After doing so, all the photos in my gallery appeared. This makes it easier for me to choose photos that I want to edit.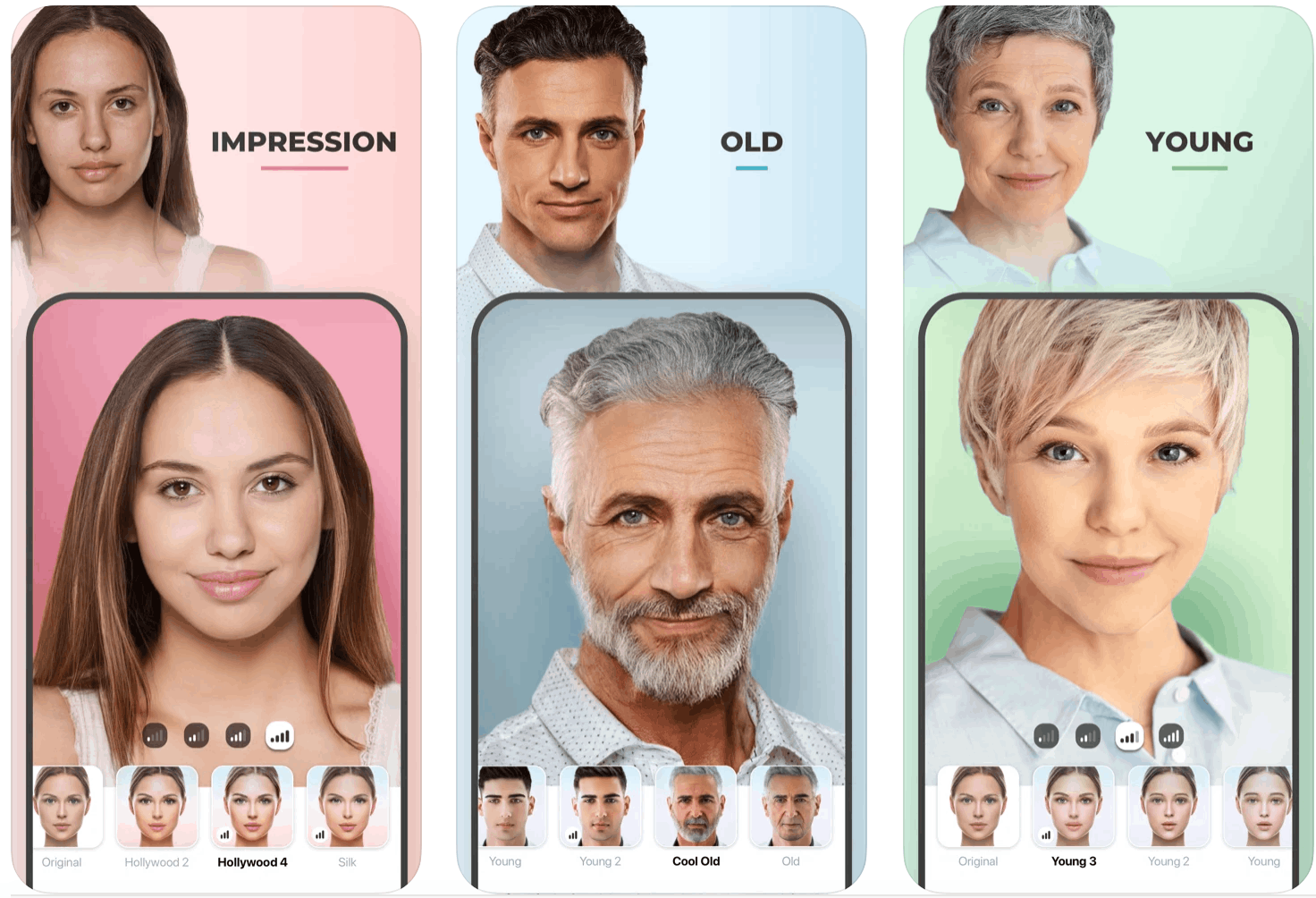 FaceApp is a simple app with a user-friendly interface. However, despite its simplicity and straightforwardness, the quality of its photo edits is anything but simple. The application produces high-quality and realistic photos that enhance my appearance.
The two main tabs on the app are Photo and Video. Under the Photo tab, there are four options to choose from – Camera, Gallery, Demo, and Celebrities.
When I first downloaded the app, I used the Demo feature to explore all the filters and edits available within the app.
Downloading the App
FaceApp is available for free download on the Google Play Store. It has over 100 million downloads and an impressive 4.6-star rating on the app store.
For $5 per month, I can have access to the premium version. This means no more ads and the removal of watermarks on my photos.
Search for Your Fave Celebs
Another favorite feature of mine on the app is the celebrity photo finder, which I find very entertaining and valuable when practicing my editing.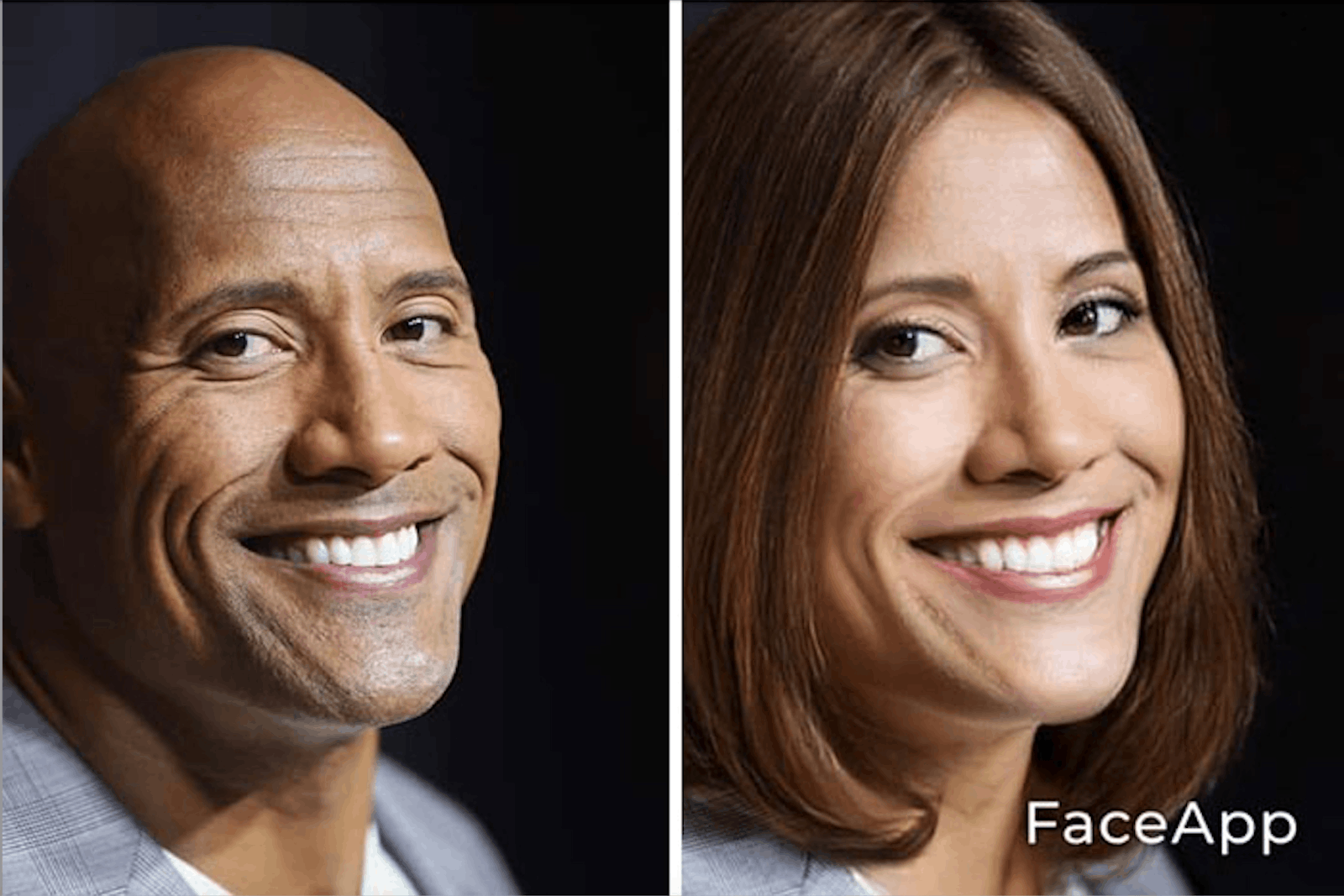 I like how I do not need to leave the app to search for celebrity photos that I can edit because I can do that under the "Celebrity" feature.
Celebrity photos come in handy when I use the Face Swap feature. Instead of downloading photos from my browser, I can directly search for photos and use them.
The Demo Feature
What I like about the Demo feature are the preset photos that come with the application. I do not have to upload any of my photos to be able to test the features out.
The Demo feature also lets me try Premium filters for free.
My Favorite Features
I use FaceApp mainly for two reasons. Primarily to enhance my appearance, and otherwise to poke fun at myself and try out silly filters.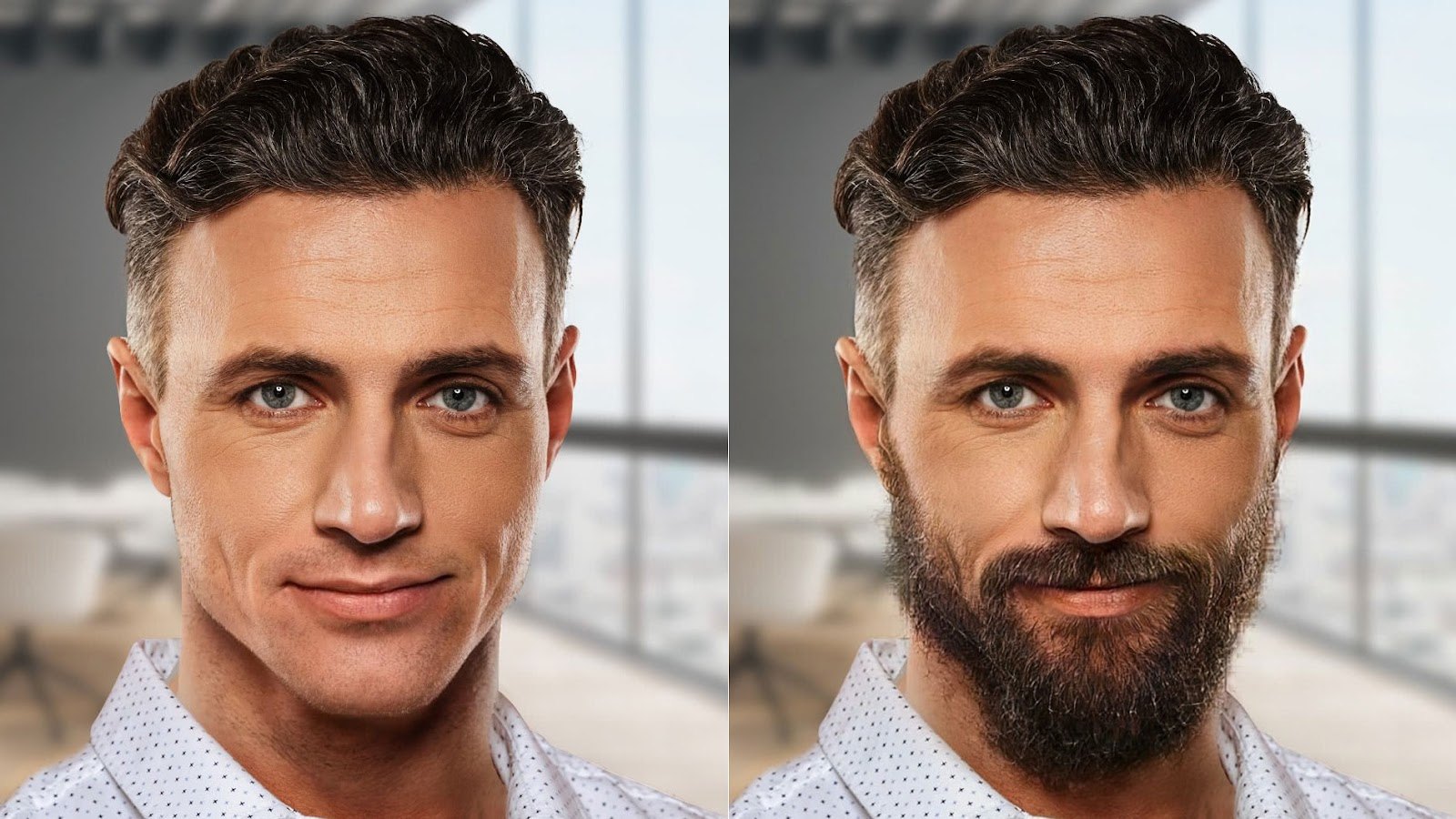 I head to the Hair Styles, Sizes (faces), Makeup, Skin, and Hair Colors options for beautification purposes and play around with those settings.
For example, under the Hairs Styles option, I can choose between Long, Bob Cut, Volume, Straight, Bangs, Wavy, and more. However, most filters can only be unlocked and used when I subscribe to the premium version.
To apply a certain edit or filter, all I have to do is tap on the option, and the changes will automatically appear on the photo I am editing.
Unleashing My Creativity
On the other hand, I use FaceApp to make my photos more creative and fun. On some days, when I don't feel like being too serious about posting glamorous photos of myself, I go for the more playful filters.
The filters can make me look older, change my gender, swap faces with celebrities, and even morph my face onto other people's faces.
The Face Swap – Playful and Fun
The Face Swap has been my absolute favorite feature mainly because I can do many things, such as swap faces with others, morph two faces into one face, and even create a photo of future offspring!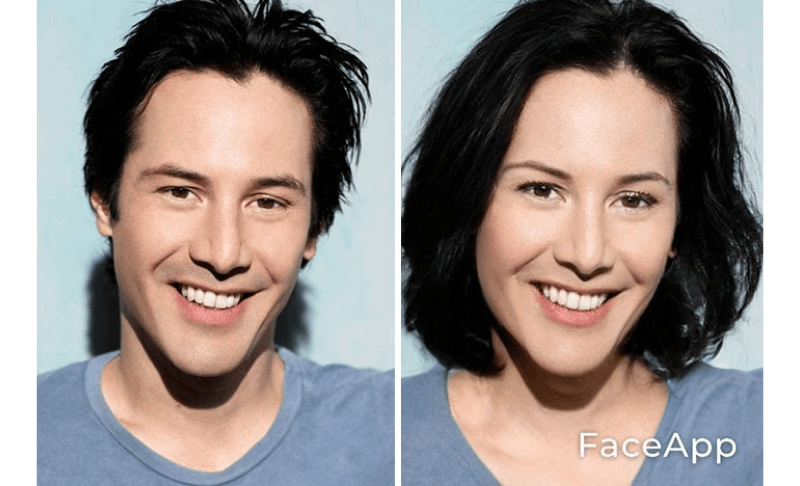 To find the second face, I can either choose from the in-app celebrity photo searcher or go to my gallery and choose a photo.
It works like a dream! I've spent countless hours using this feature, and it's been an enjoyable experience playing around with faces.
Vignettes and Overlays
The app also allows me to use the vignette effect to cast a shadow around the photo's edges to frame the subject better.
I only have to slide to the left or to the right to control the intensity of the shadow or glow.
The overlay effect allows me to put objects on top of my photos, such as sun rays, twinkles, purple highlights, and other effects that can make my image look better and cooler!
Professional Editing Features
Aside from the fun filters and effects that FaceApp has, several features also come in handy for more serious photo editing.
With the Adjustments option, I can configure certain aspects of the photo, such as its brightness, contrast, shadows, highlights, saturation, temperature, tint, details, and grain amount.
I can also crop my photos freely or use preset sizes such as the square size, story size, 4×5, 16×9, 2×1, 2×3, and many others.
I can also change the background of my photo in just one tap to create a realistic photo. The app offers a vast collection of background images that can be used, but I can also upload my own background image.
The Lens Blur
FaceApp also has a fantastic lens blurring feature which creates a beautiful portrait look, with soft edges around the subject.
I can configure the softness around the edges and customize it according to my preference.
Saving and Sharing Photos
The results of the photos I edit with this app are incredibly realistic. Saving and sharing those photos is a simple and easy process, too.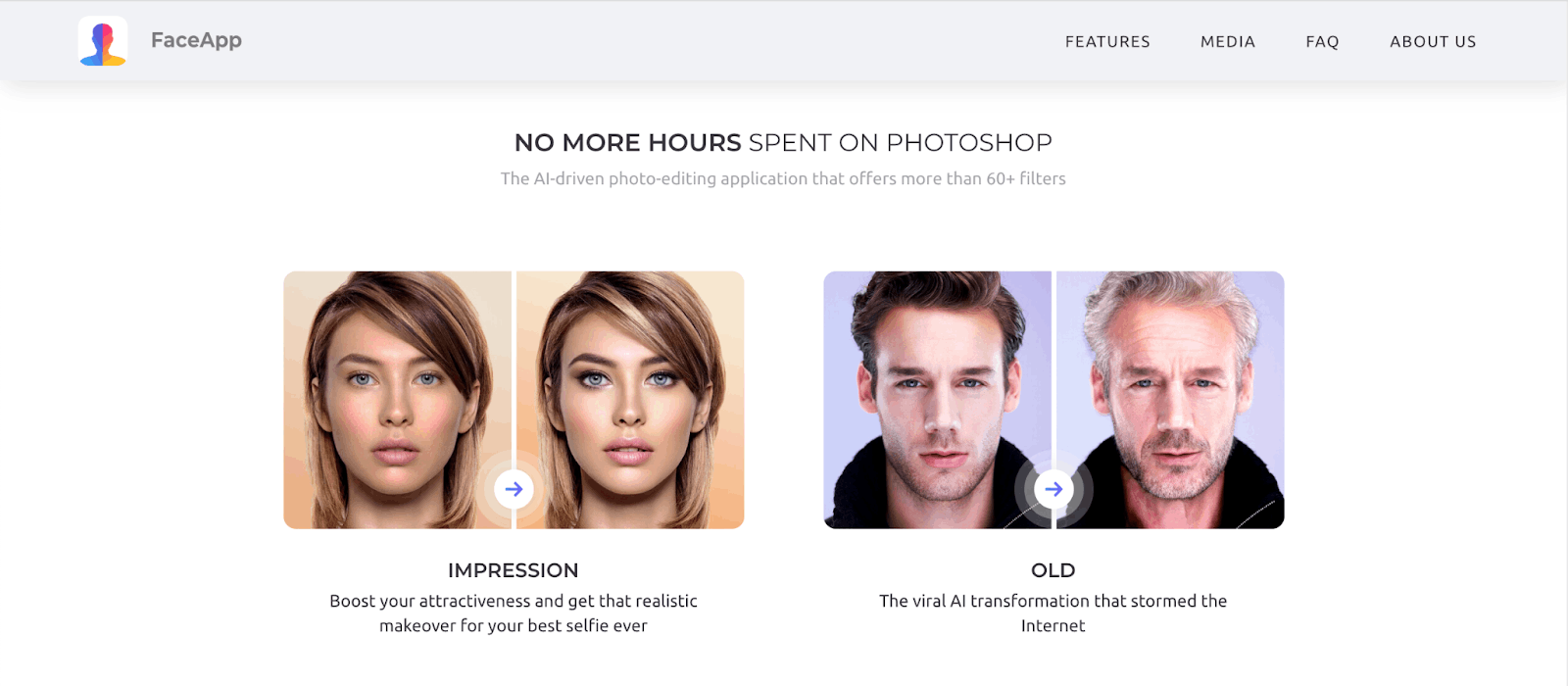 Once I'm done editing the photo, I can directly share them on my social media accounts or direct messages to Messenger, WhatsApp, Telegram, and other platforms.
I also like how the app offers me an option to save my photo as a 'Before and After' with the pre-edited image appearing alongside the edited one in a collage or as a GIF that flashes between the two.
The GIF comes in four different animations to choose from, so I don't' have to use the same transition effect every time I post GIFs.
The Watermark
Unfortunately, users of the free version have no choice but to post photos with the FaceApp watermark appearing on the lowermost portion of the photo.
I recommend that users subscribe to the premium version to be able to download photos without the watermark. This will also provide access to the premium filters.
Around 60% of the filters can only be used with the premium subscription, so upgrading to the premium version will be worth the money!
Conclusion
FaceApp is a great photo editing app to use to unleash my creativity. I like how I can use the app for both glamour and fun. This impressive application using sophisticated AI technology is helping to shape the future of AI photo editing.
I am excited to see what the future holds for AI photo editing and experience how FaceApp will take this technology to the next level. Try this app for yourself and see if it can help you with your image editing and silly face-swapping fun.