When I was at a very young age, flashcards are what my parents used to teach me things like words, numbers, and shapes. It was a very effective way to teach children like me new concepts and help them improve their memory.
However, as I grew older, I felt like using flashcards is a little bit juvenile, and I avoided using them. Surprisingly enough, I recently learned that flashcards are more versatile than that and could also be used for learning more complex ideas.
With the proliferation of mobile apps, I was able to find a great flashcards app that I think would be useful for learners at every level. I'm talking about the Flashcards Maker app and if you want to know more about it, continue reading below.
Using Flashcards As An Effective Learning And Teaching Tool
Examining The Flashcards Maker App
Amazing Features Of The Flashcards Maker App
Downloading And Installing The Flashcards Maker App
Recent Updates For Flashcards Maker
Keeping Your Data On Flashcards Maker Secure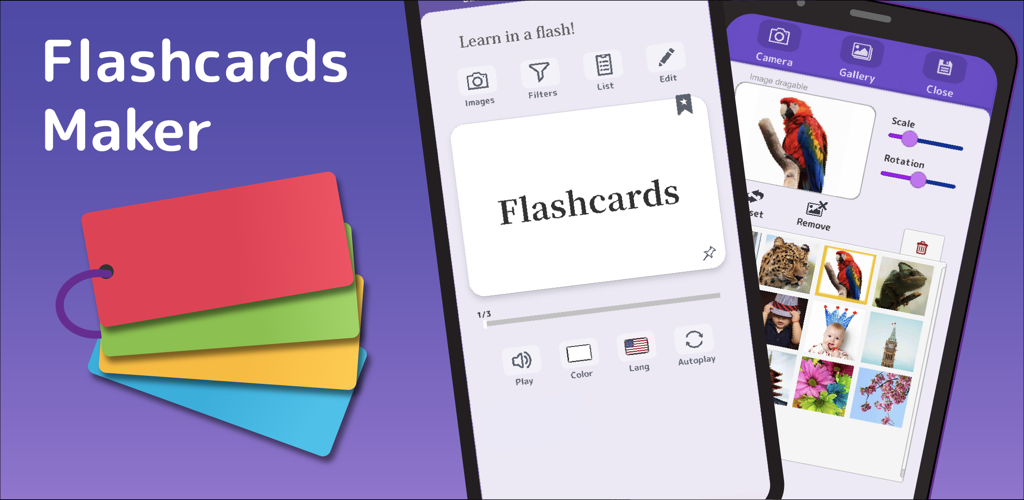 Using Flashcards As An Effective Learning And Teaching Tool
Flashcards are considered effective tools for teaching because they are based on rote learning and memorization principles. They also allow your brain to do a quick check if you got the correct answer, which deepens memory as a result.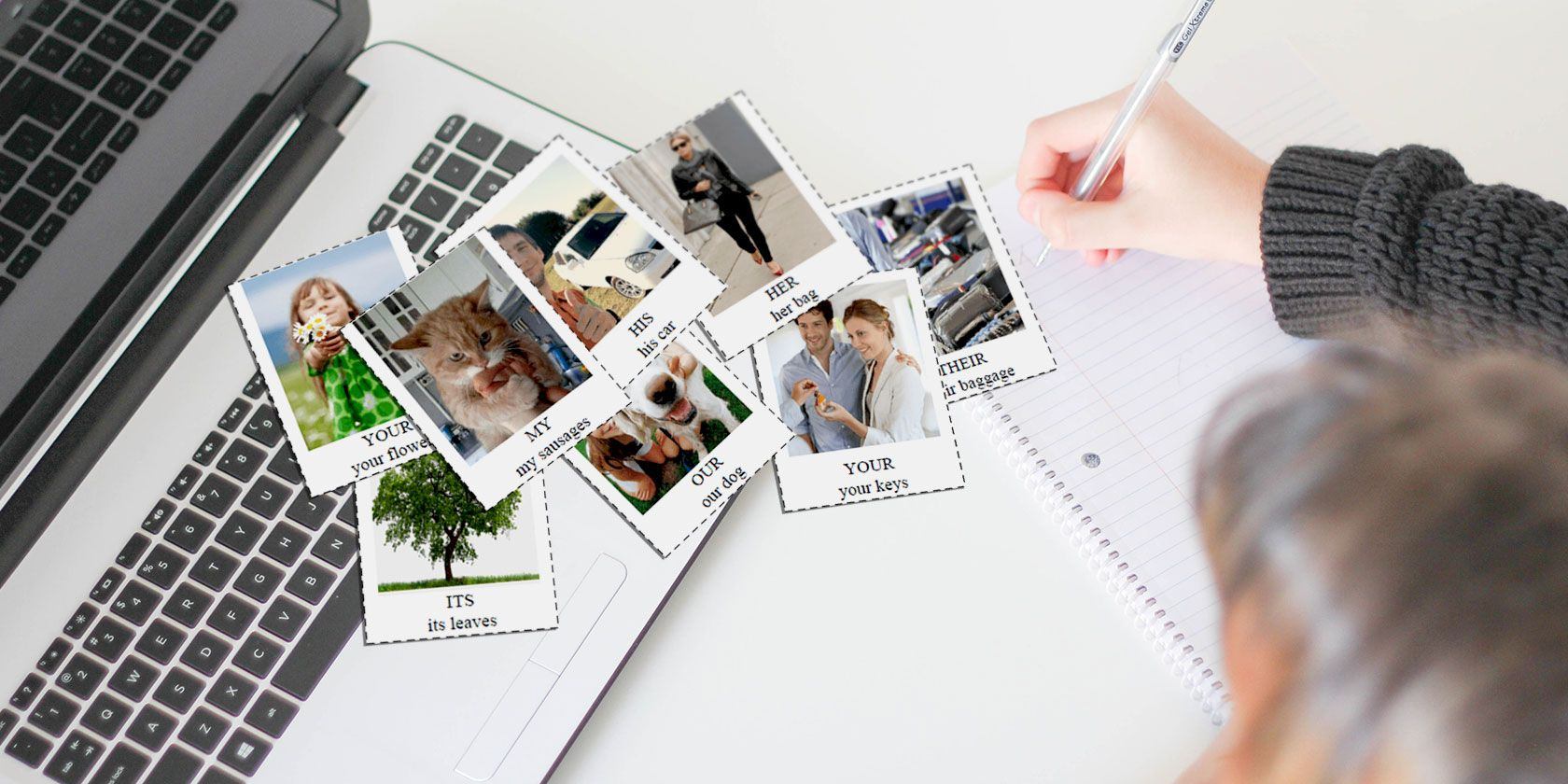 The use of flashcards also helps a person engage in active recall, enabling the brain to remember things. This process of learning is more difficult for the brain, making the information more likely to be remembered in the future.
Lastly, flashcards enable people to continuously learn and memorize until they become sort of an expert on the information they're learning about. I might even consider flashcard learning as an embodiment of the saying "practice makes perfect."
The Emergence Of Online Flashcards And Flashcard Apps
I initially thought that flashcards are outdated, but to my surprise, there has been a recent rise in the popularity of online flashcards and flashcard apps.
I haven't used flashcards since I was studying for exams back in high school because they are too time-consuming to create. However, using apps or computers would make it easier and more fun to create flashcards nowadays.
Not only do these apps and software offer a more convenient way to create flashcards, but they also integrate learning activities into them. This is why I decided to look at the Flashcards Maker app in particular since I use my mobile phones more often.
Examining The Flashcards Maker App
The Flashcards Maker app is one of those flashcard apps that have become popular among students and adult learners. The app is a free and easy-to-use flashcard maker that allows you to create flashcards anywhere you are.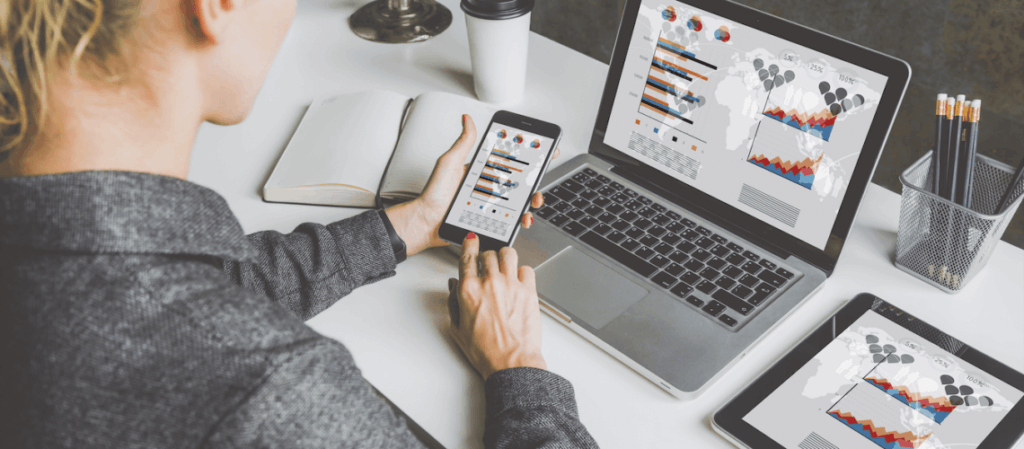 Just like with traditional flashcards, the app allows you to organize all your cards based on filters, colors, and subfolders. Creating cards and folders via the app has no limit so that users could go ahead and many flashcards as they like.
Unlike with physical flashcards where you have to draw a picture for them to have illustrations, users of Flashcards Maker can easily add images into cards with a few taps.
Who Developed The Flashcards Maker App?
The app was developed and published by Ubacoda, a mobile game, learning tools, and application development studio based in Yokkaichi, Japan.
Founded in 2009, the Japanese firm specializes in developing casual games, and some of these are Match10, 100 Masu Keisan, Gem Plinko, Spooktacular Creeps, and My Little Hedgehog.
Ubacoda apps are available on both Android and iOS platforms. Since the apps are free to download and use, most of the company's revenues are generated through in-app purchases.
Amazing Features Of The Flashcards Maker App
Since this was my first time using a flashcard app, it was a unique experience for me using the Flashcards Maker app. I was dumbfounded by the number of things you can do with it.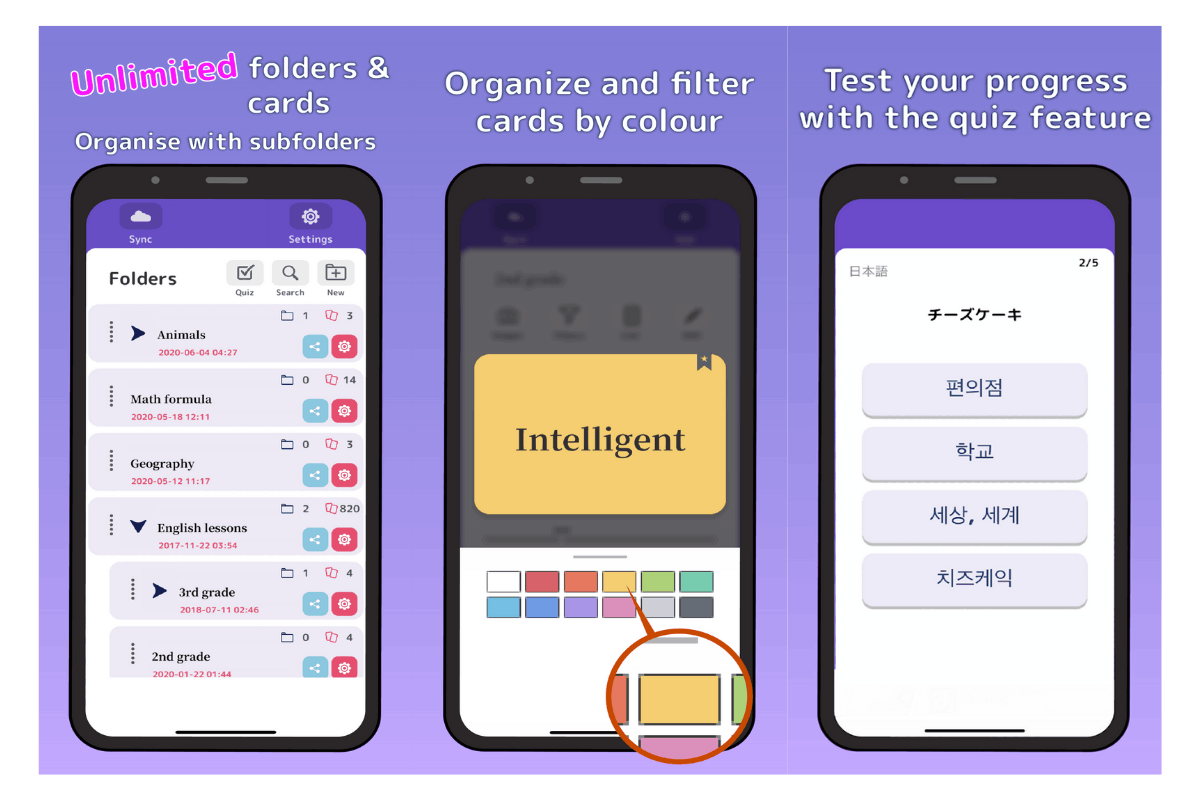 Aside from the unlimited number of cards and folders you can create, the app also boasts of text-to-speech support for 30 languages. There's also a quiz feature that you can use to examine how much you've progressed using the flashcards.
If you have friends who are also using the app, you can easily share your cards and folders with them so you can help them with their studies. Flashcards Maker also has shuffle and filter features.
Other Noteworthy Features Of The App
In the past, I've experienced writing so many flashcards in single sittings, so it was unavoidable that I made a mistake on one card and carried it over the next few cards before I realized what I was doing wrong.
Fortunately, with this app, I don't need to edit each and every card I made a mistake on because of its bulk card editing feature. For critical information, the app allows you to place bookmarks and memos on the cards that you make.
To make the flashcard experience more realistic, the app also enables users to display just the front or just the back of the card, but you can still display both sides simultaneously.
Recent Updates For Flashcards Maker
Since its launch, the developer has been making updates on the app. Recently, several new features and functions have been added to Flashcards Maker.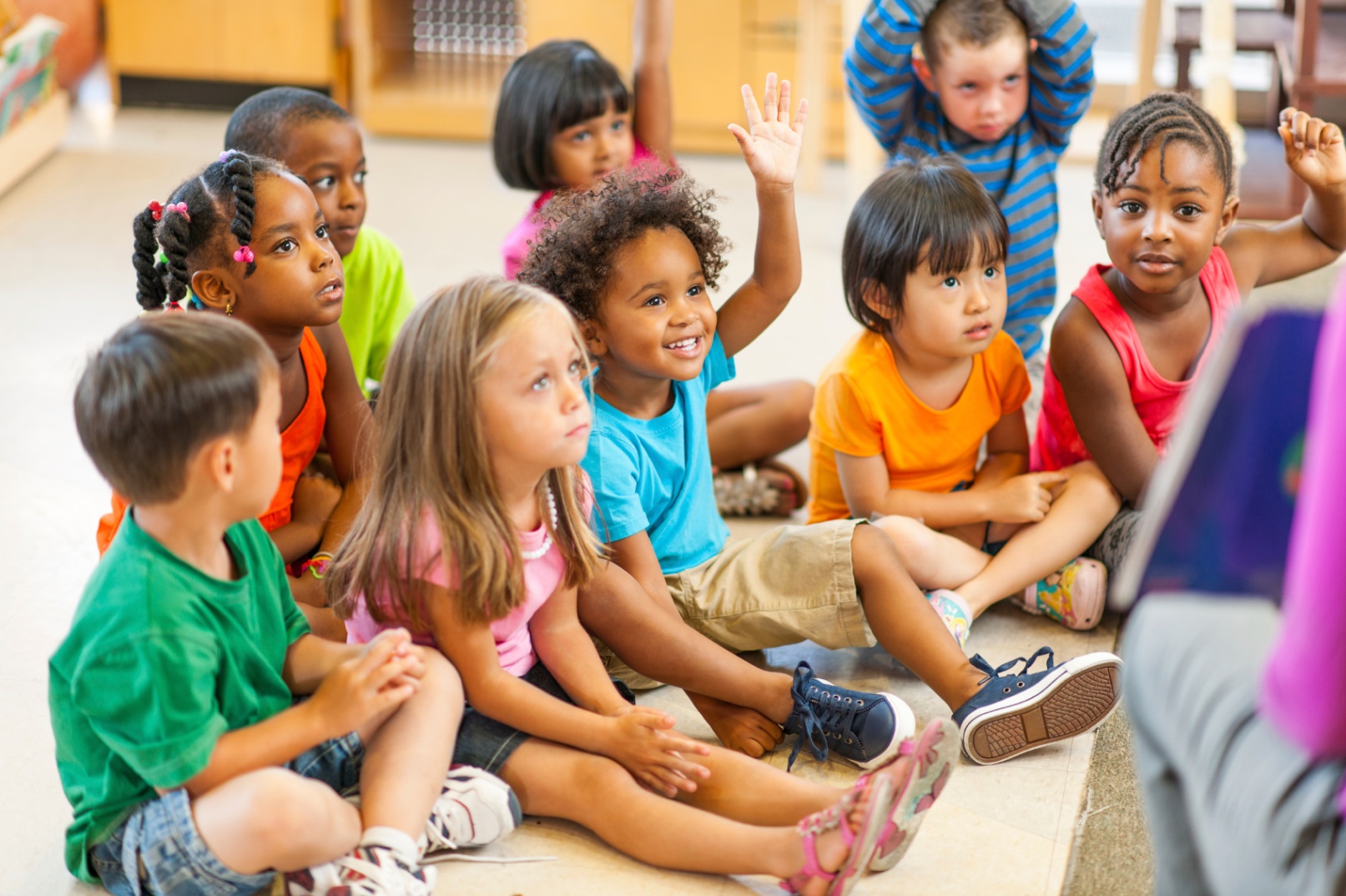 A search filter has been added to allow users to search for individual folders they created in the app. When creating a new folder, you can now immediately set the folder names.
In the List view, you can now select and move multiple cards after a specified card. The app now has filter settings for each individual folder to make it more personalized, and it now remembers these settings.
Other Exciting Changes
The folder creation date has now been corrected by setting the date from UTC to local.
I found it a bit annoying that every time I turn off the bookmark icon, the app immediately moves focus to the beginning of the folder. This has also been fixed.
Downloading And Installing The Flashcards Maker App
I find it easy to download and install Flashcards Maker on my device. It works across all Android and iOS devices and is free to download and install but offers in-app purchases.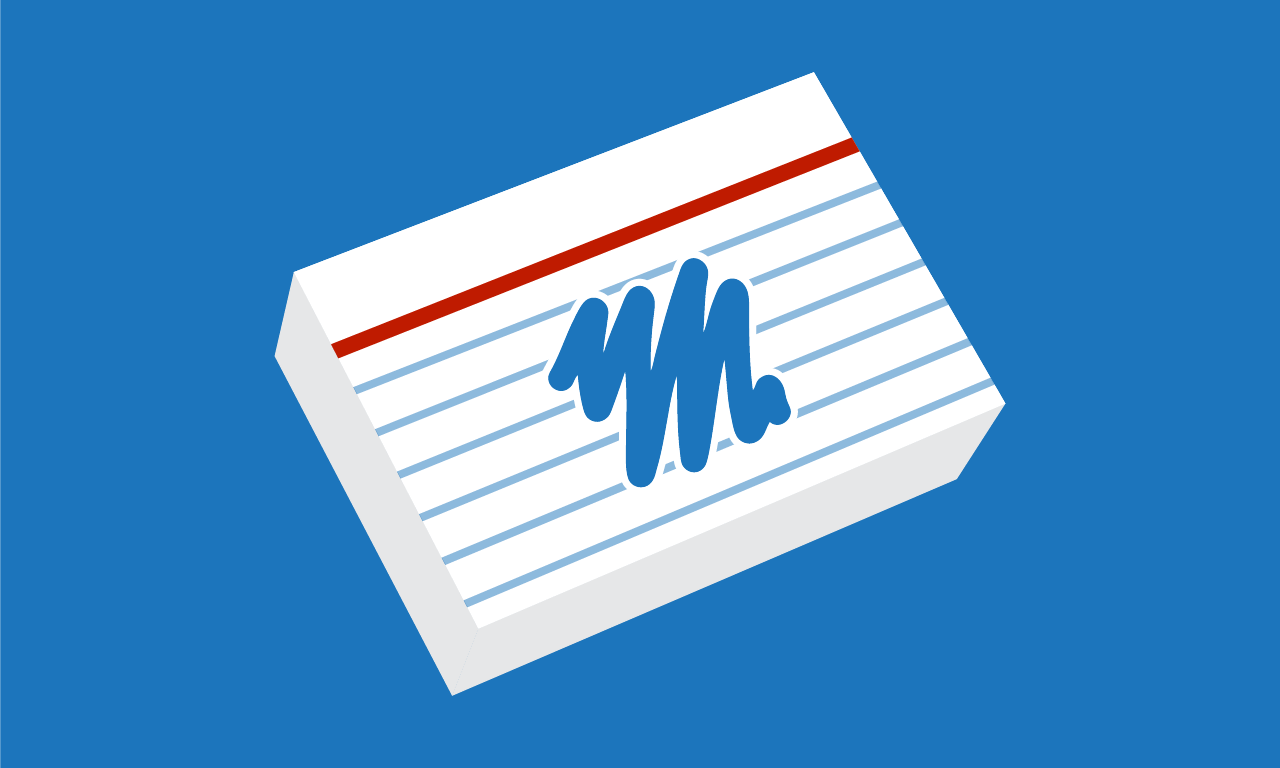 Since I am an Android user, I downloaded the Flashcards Maker from the Google Play Store. Simply look for Flashcards Maker but make sure it is under Ben Walker. Once the app's name appears, open it and then tap the Install button.
Suppose you have an iPhone, iPad, or iPod Touch, head over to the App Store and search for Flashcards Maker. When you find the correct app, hit the Get button and wait for it to start downloading.
Checking Compatibility Of The App With Your Device
To ensure that Flashcards Maker will work properly, Android users like me should make sure that their phones and tablets have version 4.4 and later. Be sure that there is at least 48 MB of free space in your storage.
For iOS device owners, the app requires iOS 11.0 or later for the iPhone and iPod Touch, while iPad users should have iPadOS 11.0 or later.
The app is also available on Mac and requires macOS 11.0 or later and a Mac with an Apple M1 chip.
Keeping Your Data On Flashcards Maker Secure
In this day and age where almost every aspect of our lives has a corresponding app, understanding the privacy policy of developers should be basic due diligence.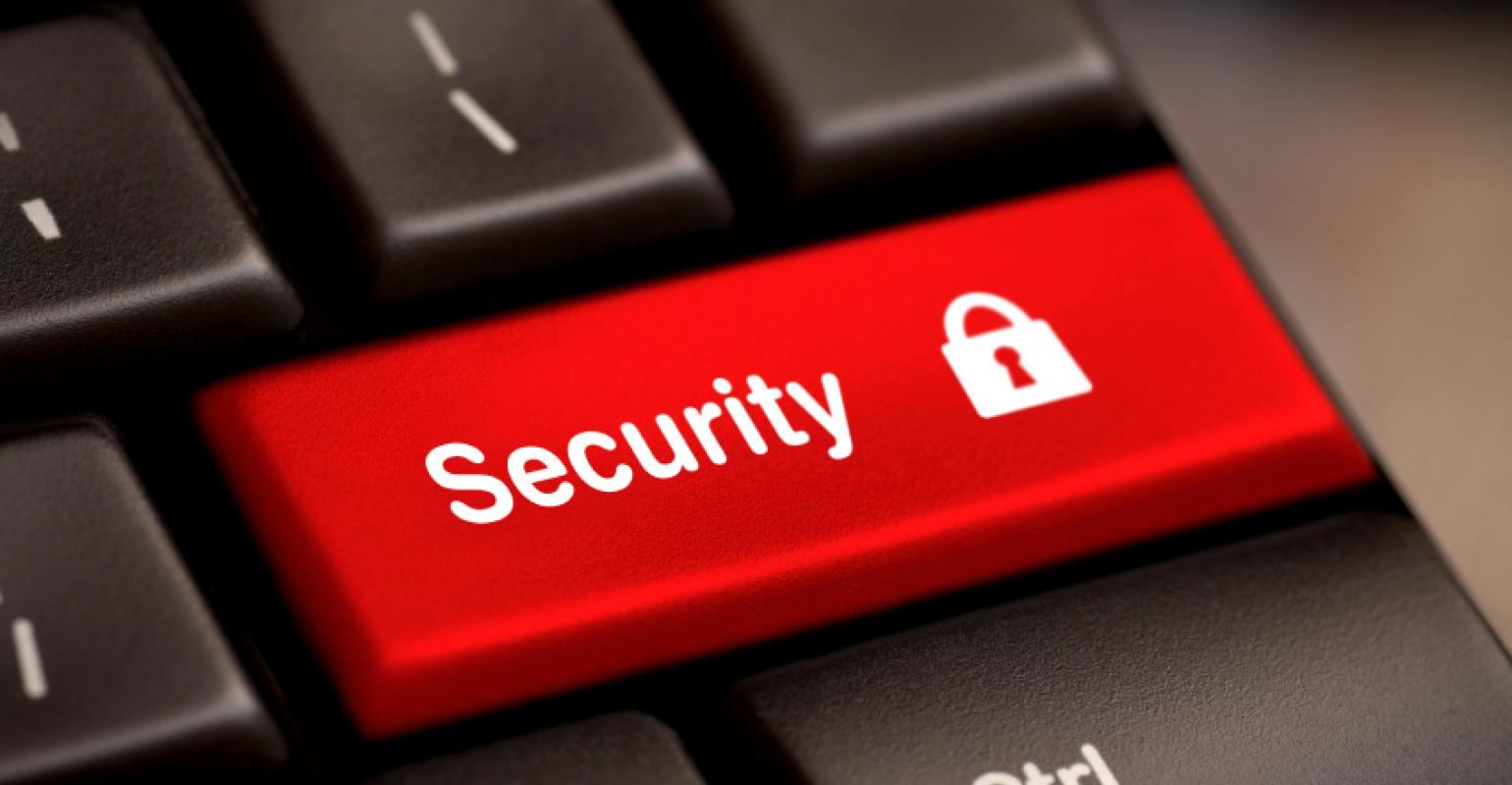 I read that the developer may collect and use certain personally identifiable information. It may use location information, usage data, and even diagnostics information to track you across its apps and websites.
While there's an option to use the Facebook service in-app to invite friends to participate in a game, view scores or progress, and send or receive gifts in the app, Ubacoda assures that it does not log, save or store any personal information resulting from such in-game events.
Where Your Information Goes
The developer uses mobile analytics software to record your usage information, such as how often you use the application, what happens within the application, and where the application was downloaded from.
Users may occasionally receive push notifications through the developer's mobile applications to provide game updates and other service-related notifications. To opt out from receiving these notifications, you may go to the app settings to turn it off.
Ubacoda also mentions in its privacy policy that its apps may contain third-party tracking tools from its service providers, including Google Analytics. The company emphasizes that its privacy policy does not cover these third-party tools and that it doesn't have access to them.
The Bottom Line
Overall, the Flashcards Maker app is a great tool for learners at every level, even for someone like me who wants to learn new things such as new languages, concepts, and other cultures. Creating flashcards on the go and as much as I can take the bacon home for me.
The app offers the benefits of traditional physical flashcards and provides the convenience and flexibility of most modern apps available out there. If you're someone who's trying to learn something new, I recommend that you supplement your learning methods with this app.