Whether you are a traveler getting around a city or someone who rides buses or trains every day, the Transit app takes a huge amount of weight off your shoulders.
Transit's easy-to-navigate features and compatibility with car-sharing and ride-hailing apps help you plan your trip, route, and schedule. Using the Transit app when traveling to or from work, and for any other purpose really, helps save time and energy.
I get from one place to another with less hassle and more peace of mind. If you also want to experience this convenience, here's what you need to know about Transit.
About the Transit App
How to Download the Transit App
How to Use the Transit App
Planning a Multimodal Trip with Transit+
Adding Favorite Locations and Lines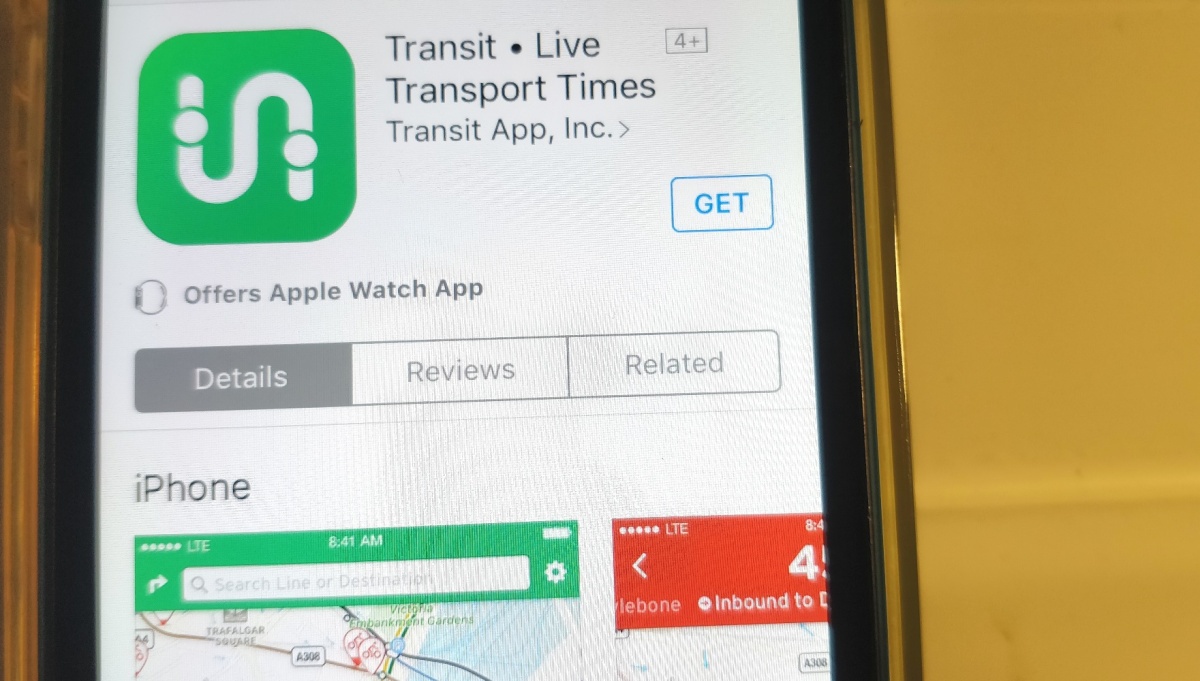 About the Transit App
Transit, launched in 2012, is a mobile app designed to offer users real-time public transit data. This data includes schedules and alerts for different types of transportation, such as rail or bus.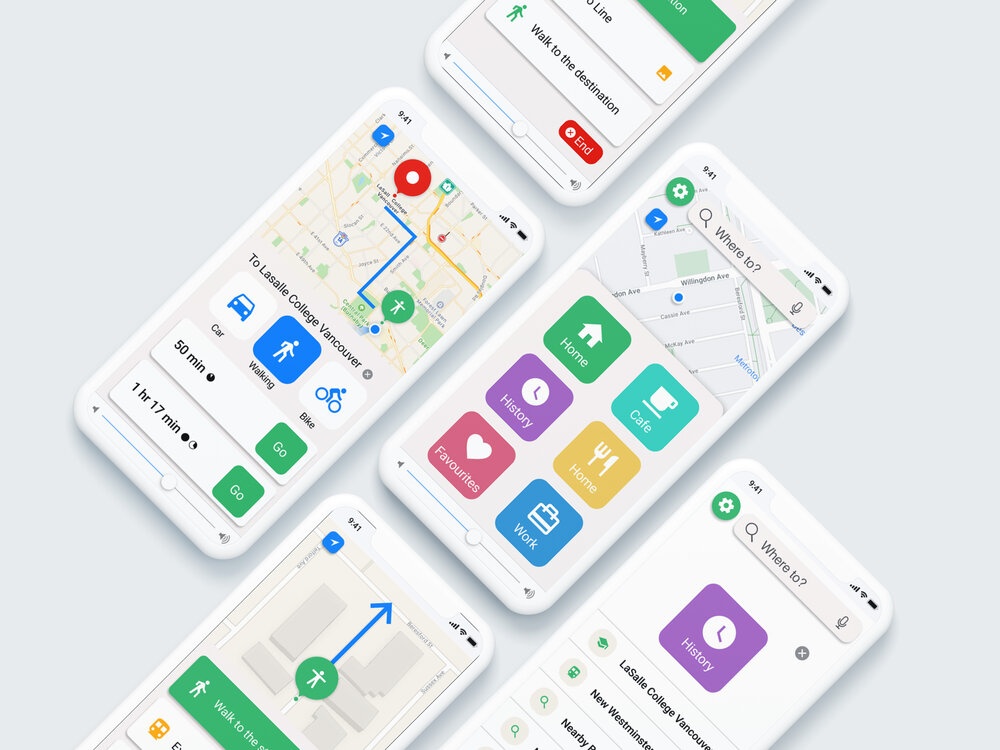 Developed in Montreal, Canada by Sam Vermette and Guillaume Campagna, Transit is now being used in over 200 cities worldwide. Transit can be used for buses, subway, light rail, ride-hail, bike share, scooter, car share, ferry, Ubers, and Lyfts.
In 2020, Transit was hailed the official Big Blue Bus (BBB) app for travel planning and arrival details in real-time buses. Even if you are using NYC's MTA / LA Metro / WMATA / MBTA / BART / CTA / SEPTA, you'd still be able to use Transit.
Transit is currently competing with other transportation mapping services such as CityMapper and Moovit, as well as general mapping platforms like Bing Maps, Google Maps, and Apple Maps.
Cities Where Transit App Works
You can install and use Transit if you are in New York City, Washington DC, Chicago, Los Angeles, San Francisco & the Bay Area, Cincinnati, Houston, Philadelphia, and Dallas.
The app is also available in Toronto, Vancouver, Montreal, Paris, and other cities across Europe. Its services are present in Australia and New Zealand.
How to Download the Transit App
You can get the Transit app from the Google Play Store and App Store. But first, check the Support Cities list so you know if the app will work wherever you are or are traveling to.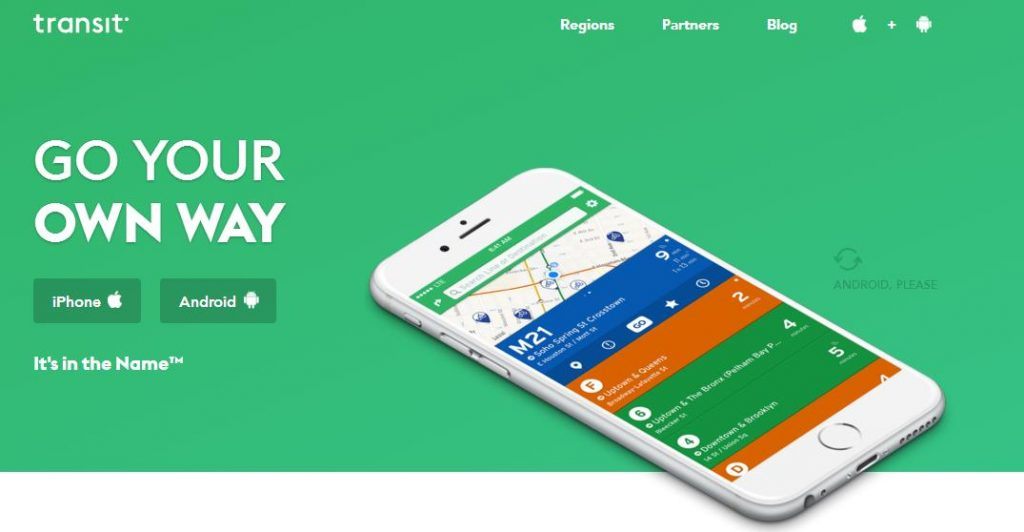 You can download Transit on the Google Play Store. Go to the store and type in "Transit" in the search bar. Once you find the app, tap on "Install" and wait for it to launch.
For iOS users, check out the App Store. When you're there, look for "Transit." Click on "Get" on the app page.
What to Expect from Transit
What I like most about Transit is its clear interface that allows me to monitor its real-time map with ease.
The app features a color-coded system that corresponds to colors with modes of transportation. This way, users are able to easily associate a color with the mode of transportation they need.
I switch on mobile data to get real-time updates. If you don't have data, Transit allows users to check bus and train schedules offline. You can also spot the nearest public transport stops and trace their journey.
How to Use the Transit App
Transit works on two primary modes of operation. First, the Nearby mode displays the closest stops to where you are and the length of time before the next bus or train arrives at that stop.
When I check out those listings, a sub-menu offers different options. Direction Toggle can show the info between two directions for the selected transportation. Map View pinpoints where I am on a map and the journey of the train or bus.
Favorites show the route I want to see at the top of the route list the next time I refresh it.
Meanwhile, the Schedule on the menu contains a list of the departure times for that route. Checking nearby departures and tracking your ride on Transit is easy.
How to Use the Directions View
I find the Directions view efficient and convenient. I let the app detect my location and then indicate the place I am headed. It will present four available routes using any and all available transit options.
To further narrow my options, I simply tap the settings icon and remove any transit modes I don't prefer. I tap the clock icon to enter a specific departure or arrival time, and the app will show me the first available departure with a route overview.
The app provides a step-by-step view of the route. You can choose any of the steps to lead you to the corresponding area on the map. Just note any transfers you might have to do along the way, and if possible, allow extra time to account for traffic and other unexpected obstacles.
Planning a Multimodal Trip with Transit+
If you want optimal transport options, use Transit's multimodal trip planner, which is called Transit+. It basically combines public transport with other modes, including bikeshare, ridehail services, scooters, and bikes.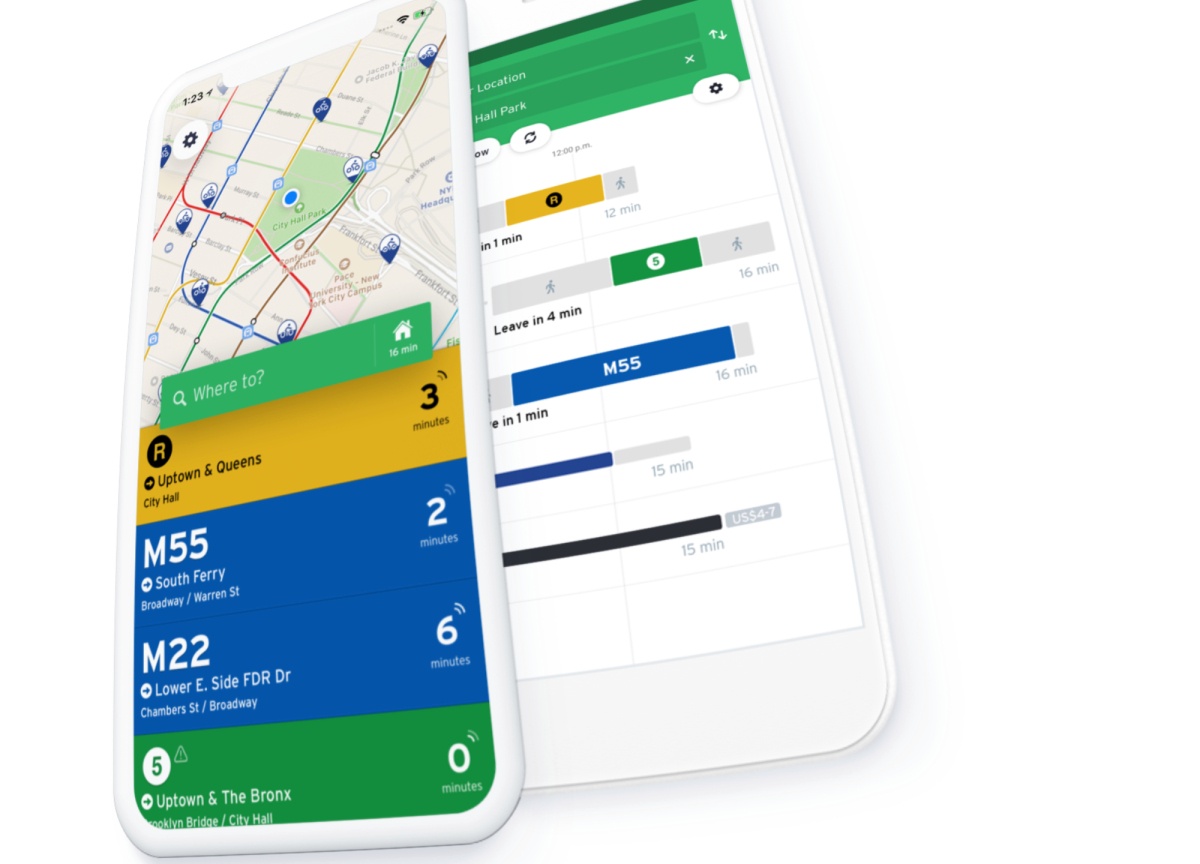 Transit+ upgraded the Transit trip planner, but you can plan your trip as you would normally using the regular one. When the trip planner detects that you can save more time on your journey, you'll see Transit+ suggestions below your public transport options in the trip planner.
The fee beside each trip is for the ride-hail portion only and excludes the public transport fare.
When I want to request a ride with Transit+, I choose a trip and then I tap Request. It will order my ride directly from the transportation information on the screen. To access a bikeshare bike with Transit+, I just choose Unblock a Bike, and I'll get an unlock code from the travel particulars on the screen.
How to Disable Transit+
If you do not want to use Transit+ anymore, you can discontinue it by disabling the personal bike, ride-hail, scooter, or bikeshare modes in the options menu.
Tap the gear icon in the top left-hand corner of your screen, and then tap the middle slider icon. When you are on the Options section, choose the arrow to expand modes to display different services.
Click on the circle next to any services that you will no longer use to disable them. The green checkmark will become a gray circle if the services are disabled already. You will no longer see those options in the list of nearby options and they will not be covered in the trip planner.
Adding Favorite Locations and Lines
You can experience speedy access and receive service-alert notifications by adding Favorite Lines on Transit. Choose the line you want to appear on the list on the Main Screen. You can also type it into the "Where to?" search bar.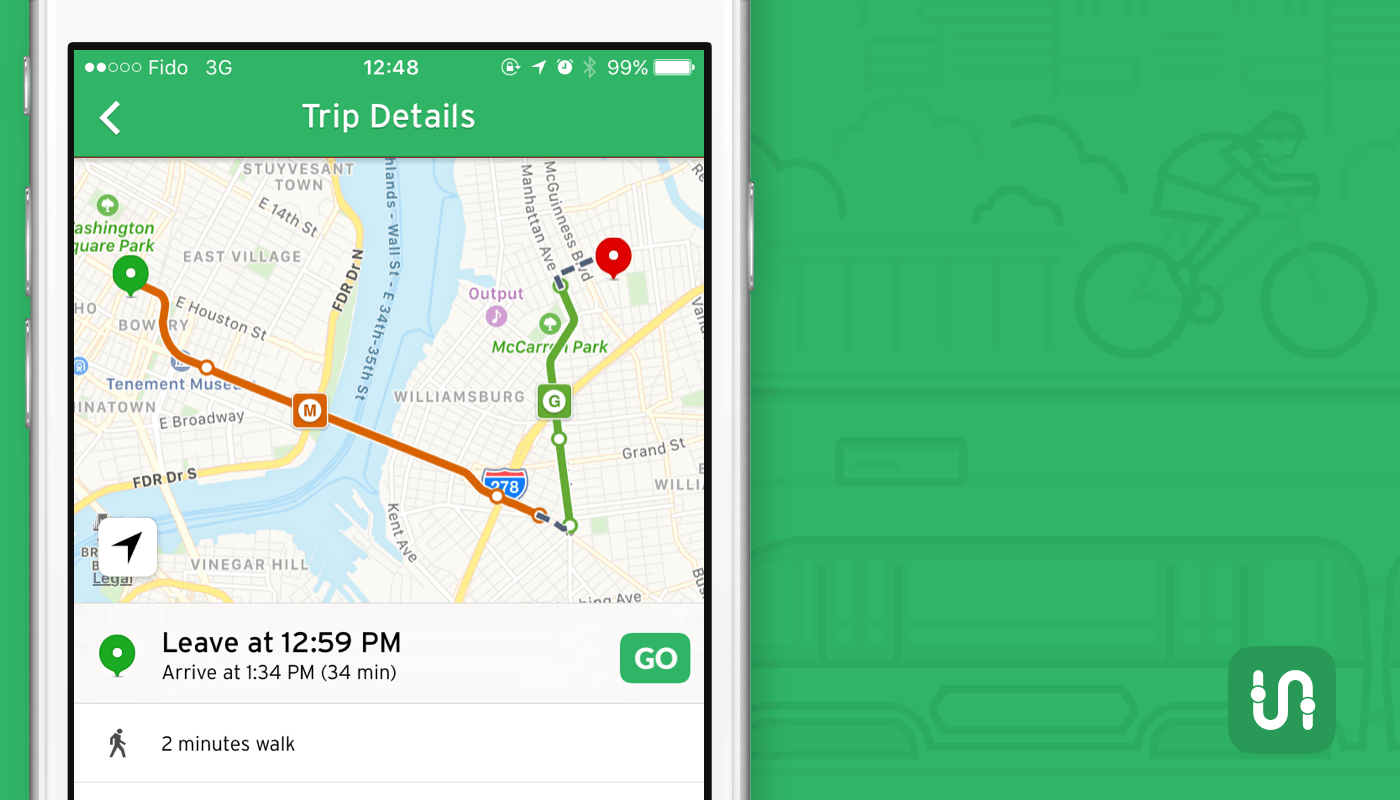 Then, tap the star icon, where you may be asked to determine whether to activate service alert notifications. The line will appear at the top of the list on the main screen whenever you are near. I save my favorite locations so it is faster for me to search for them and get relevant suggestions at the same time.
To save favorite locations, you can enter the address into the search bar, hold on to the result you like, and click on 'Add to Favorites'. Label your location and select an icon for the map. Once you're done, tap 'Save Location'.
To make your favorite locations show up, just tap the search bar. To edit or remove a favorite location, tap the gear icon in the top left-hand corner of the Nearby screen and then tap the slider icon in the middle. When you are in the My Locations section, choose 'Edit' beside the From Here so you can edit or delete the favorite address.
How to Access Favorite Locations and Data Offline
Even if I do not have data, a Wi-Fi connection, or the signal is just spotty, I can still enjoy some of the services provided by Transit. The features that are available offline are Schedules and Route Maps, which allow me to view the map and schedule any route when I search for it in the search bar.
Another feature available offline is the schedule-based transit options, the ones with fixed arrival and departure times. I can access walking and biking options offline too, but not bikeshare, ridehail, or scooter trip.
GO offline will give information based on scheduled times, and the user can still receive notifications of when to get off the bus by using their phone's GPS location to function. However, users cannot get information on real-time arrivals, disruptions, or delays without an internet connection.
Conclusion
Easily catch whatever bus you need, determine the length of time you need to travel for, and plan your route for the day using Transit.
The app offers personalized service alerts, a well-designed interface, a variety of options for your mode of transportation, and offline functionality. You can expect top-notch reliability, inch-perfect information, and real-time updates wherever you are.