Renovating, furnishing, or building a house from the ground up could be a challenging journey, but the Houzz app can help make your experience easier. Instead of carrying a proposal thick with printouts, you can now carry your smartphone with you instead.
You can do almost everything, from gathering design inspiration to collaborating with your interior designer on your smartphone. Houzz helps you save time and avoid unnecessary expenses; with its interactive features and a rich database of home improvement tools, you can access any time.
The app also connects homeowners with professionals who can help furnish your home according to your budget and schedule. Discover the features of Houzz and the difference it can make in your project.
About Houzz
Features Of Houzz
How To Use The Houzz App
Participating In An Interactive Community
How To Download The Houzz App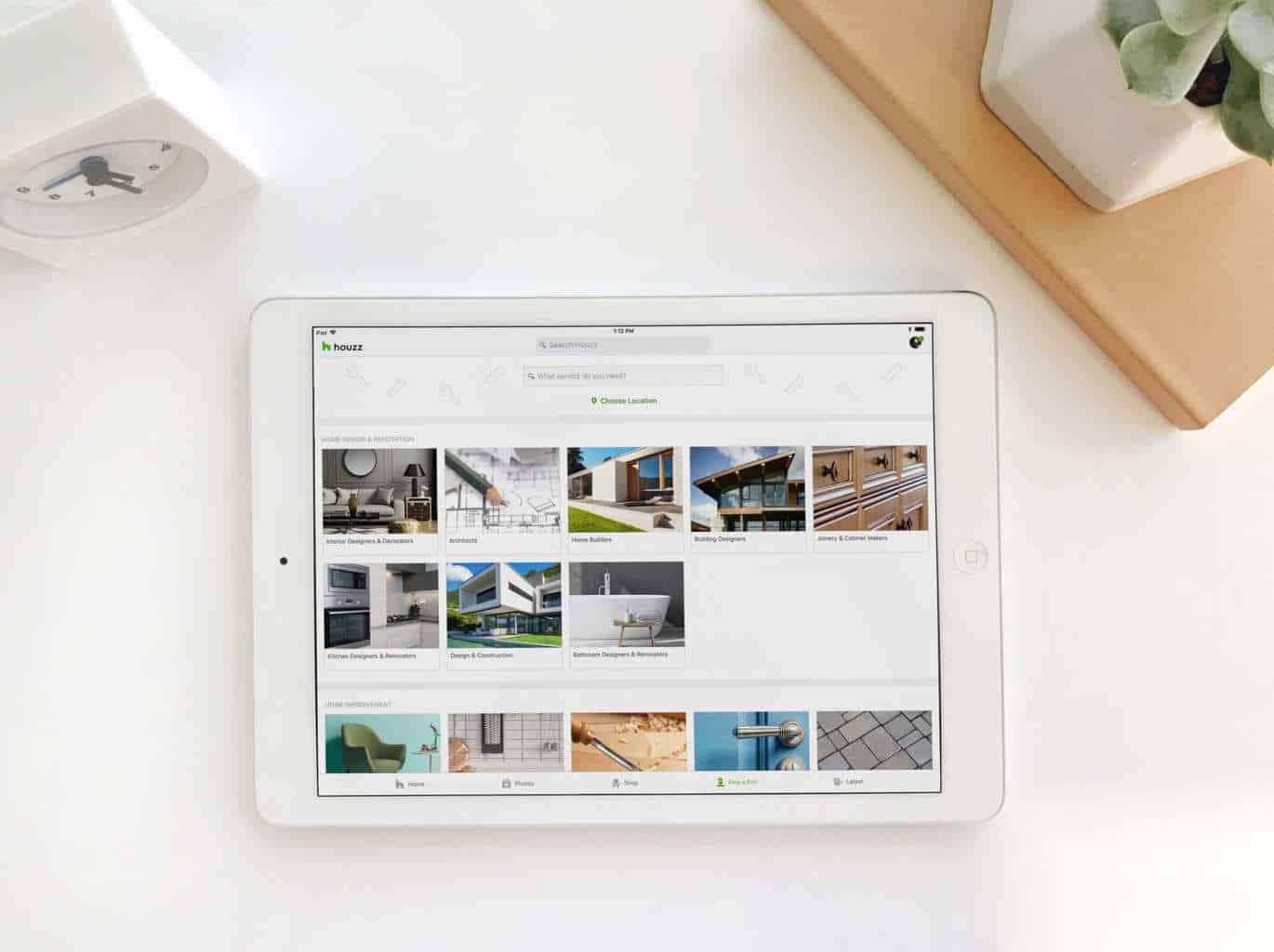 About Houzz
Houzz is an online platform about interior design and architecture. Its features focus on design, home improvement, and landscape visualization. Founded in 2009, Houzz launched its app for the iPad in 2010 and Android in 2012.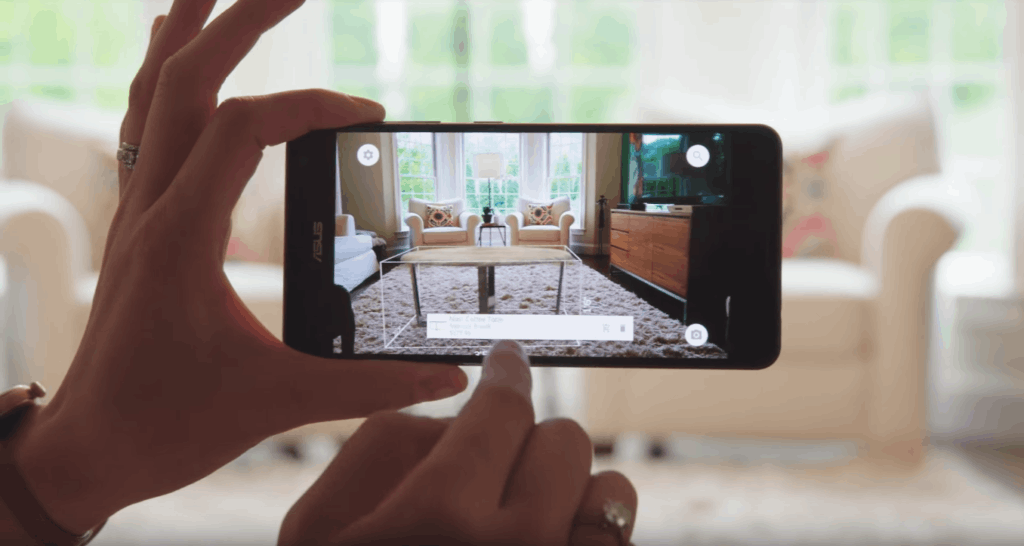 Houzz started expanding in January 2014 and opened offices in the UK, Australia, Germany, and Japan. The New York Times named the Houzz app one of the "best apps for home improvement." The Washington Post described Houzz as the "single best source" for inspiration, while CNN labeled the app as the "Wikipedia of interior and exterior design."
The Houzz app acts as a catalog, a community, and a creator of house designs that benefit both homeowners and professionals. Its features allow users to browse images, learn about design, generate ideas for projects, and share content with other people. Whatever room you need to furnish or build, whether it is your kitchen or bathroom, Houzz has something you can use and enjoy.
What I also like about the app is it comes with the biweekly Houzz Newsletter. It is a helpful all-around guide for one's home improvement needs. The newsletter contains informative articles about remodeling must-haves, organizing tips, home tours, gardening tricks, and the hottest interior design trends.
Services For Professionals
Houzz also helps professionals like architects, interior designers, and contractors to showcase their work and advertise their services. With Houzz's Site Designer, they can build free websites for their businesses and connect them to their Houzz profiles.
They can use the images, reviews, and other details from their existing profiles to complete the content of their websites. Professionals on Houzz can view their metrics which can help improve their marketing strategies.
The metrics dashboard shows them how their images are being perceived by potential clients on Houzz and provides real-time data about photo impressions, the number of clicks on specific pictures, add rates, and click-through rates.
Features Of Houzz
Let us dive further into the details of the Houzz app. Find out which features you will use the most when you furnish your home.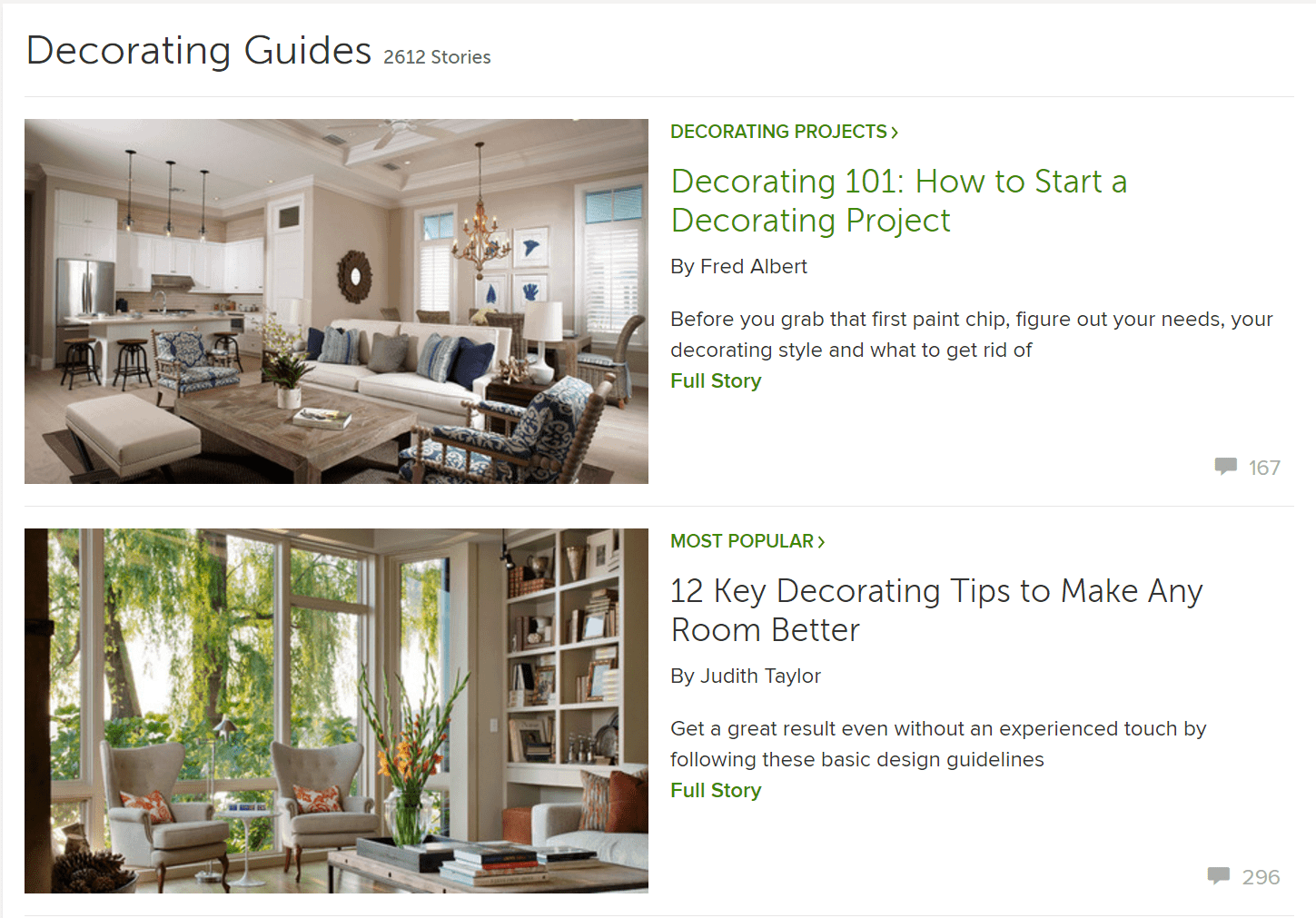 On the Houzz app, you can ask for advice about your renovation plans and ideas. Meet the Houzz community on the app's discussion boards. Post a question or share your experience so professionals and other homeowners can give their feedback.
I know how hard it is to look for trustworthy professionals who will help you with your home project. The Houzz app features a directory of over 2.5 million home improvement contractors, interior designers, repair professionals, and architects. You can check their profiles, reviews, and previous projects to determine which one suits your needs.
Whenever I come across stunning images and great ideas on the Houzz app, I share them with my friends and family. You can share them with the professionals you work with. Just don't forget to save those images to a private virtual idea book.
Houzz As A Marketplace
I was surprised to know that Houzz is not just a house design app but also a marketplace. You can buy the products you need for the house you're furnishing on Houzz. You can find different types of furniture and home decor.
The store section showcases over five million materials and products, including vanities, lighting, cabinets, tiles, furniture, and more for interior and exterior design. The products come with verified reviews too.
Make sure you visit the store often because the products can go on sale. You can use Visual Match, Houzz's visual recognition technology that allows users to purchase the products they see on the app's home design photos. When you find an item you like, you can use the View in My Room 3D feature to see how it would look in your own design.
How To Use The Houzz App
What can you do with the images you stumble upon? On Houzz, you can collect them and save them to Ideabooks.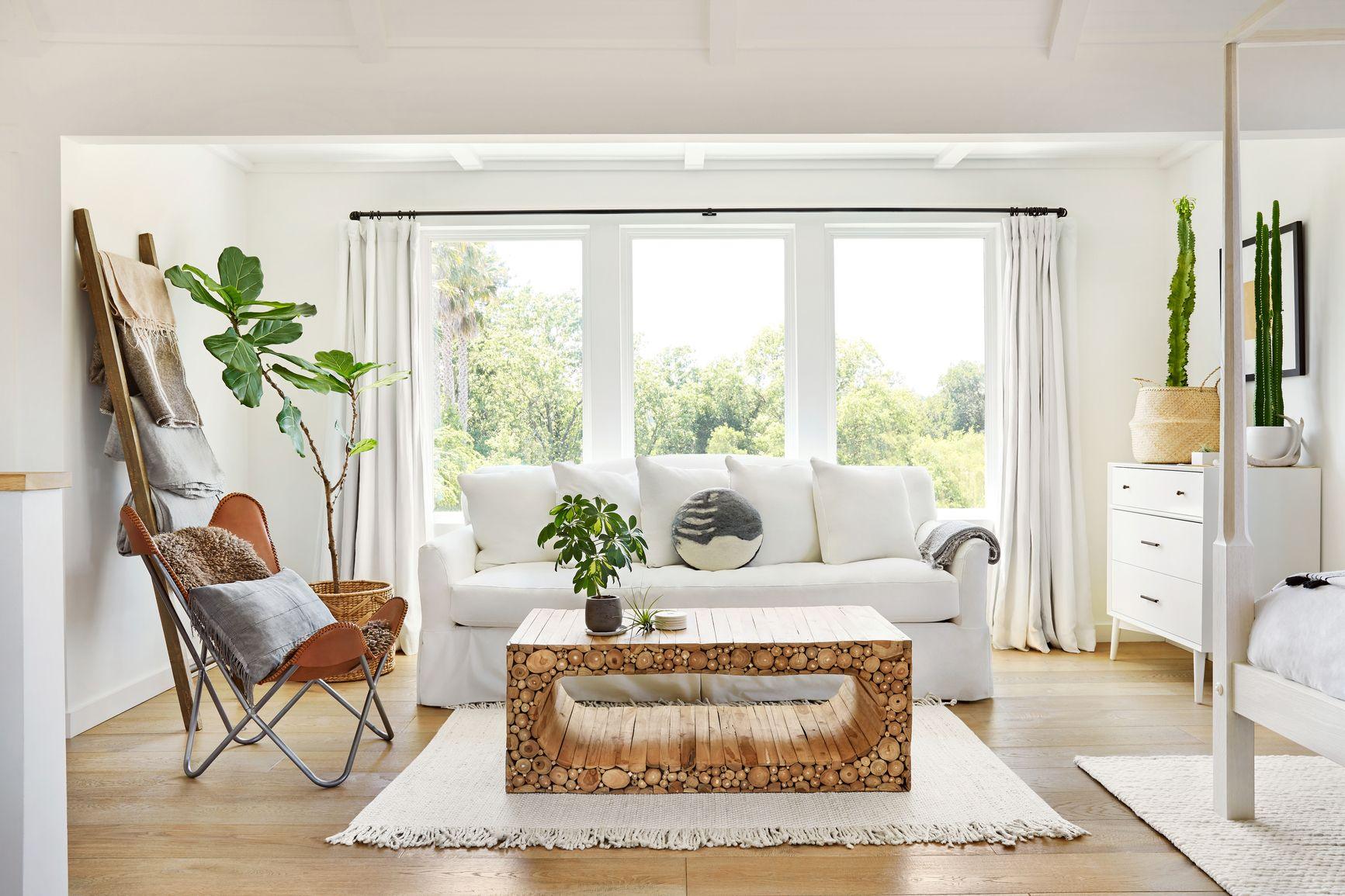 Ideabooks stores all the photos you like based on the type of product, design, color, or idea. Go to the "You" tab from the sidebar to see "Ideabooks," which you'll find along with "Today" and "Account." If you are a Pinterest user, you'll notice that the Ideabooks feature looks like a pinning board.
On the Ideabooks section, you can make a new Ideabook and access your current ones. You can download images, organize photos, add notes and descriptions, or move around your materials. You can give your Ideabook a name, like "Kitchen Remodel" or "Dream Bathroom," and keep it private.
To save photos to an Ideabook, hover over the photo that you like and once you see the Save button pops up, tap it. Click on the Upload File button on the right side of the Ideabook if you want to download photos to your Ideabook from your computer.
Commenting On Photos
I always add comments to every photo I upload to my Ideabook to remind me why I save them in the first place. This is also a way to inform your interior designer of your choices and the reason behind them when you share them.
Let them know in the comment area if you want a modern feel, a traditional design, or a mix of both.
Without comments, your designer may not realize your purpose in saving a bunch of photos. This is where the Houzz app becomes a communication tool for you and the professionals you're working with.
Participating In An Interactive Community
Whether you are furnishing a house or building it from scratch, getting the feedback of experts and other homeowners could enhance your ideas. Houzz is equipped with interactive functions that allow you to meet other users and professionals.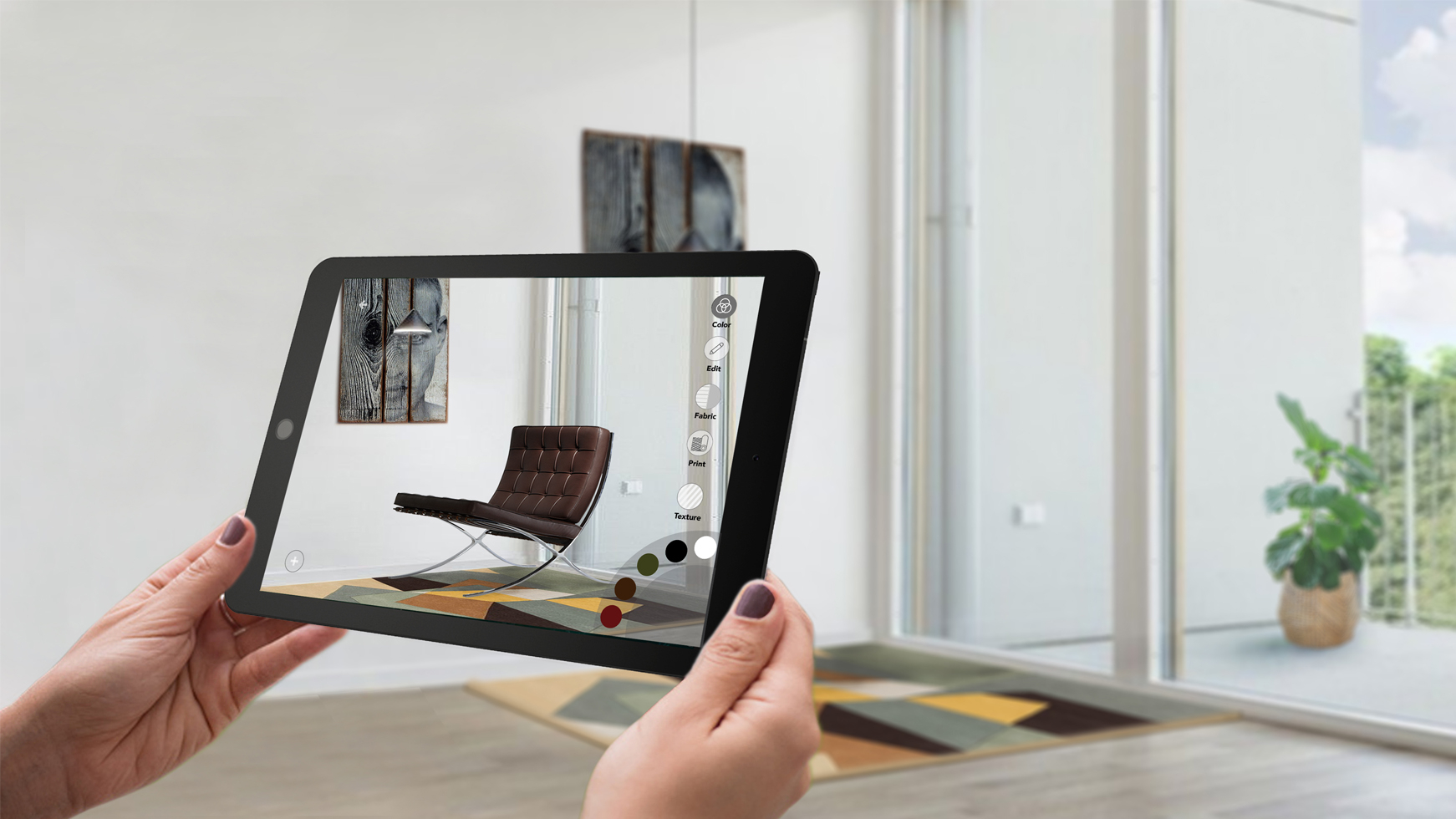 I find the interactive features of Houzz very convenient and efficient. For instance, once you have stored your photos in your Ideabook, your interior designer can review each image and your comments while making notes. This way, you are on the same page and will be able to collaborate smoothly.
To invite users to collaborate with your Ideabooks, tap the icon that shows a silhouette of a person and a plus (+) sign. When the other person accepts your invitation, they will be able to make edits on your Ideabooks. You can also use the share button or send a link to a photo.
Once invited, that person will be granted editing privileges to your Ideabooks. Use the share button to copy a link to your clipboard or directly send a link to a photo or Ideabook through Gmail, Bluetooth, Hangouts, Drive, Google+, and QuickMemo+.
Using The Sketch Feature
Houzz's "Sketch" feature allows users to test out home design options. You can place any product from the marketplace directly into your design. You can annotate photos with features like stickers.
With Sketch, you'll experience real-time collaboration, work with mood boards, and create floor plans easily. You can save your Sketches to Ideabooks, which you can share with family and friends.
How To Download The Houzz App
Houzz is available to iPhone, iPad, and Android users, and you can enjoy the app for free.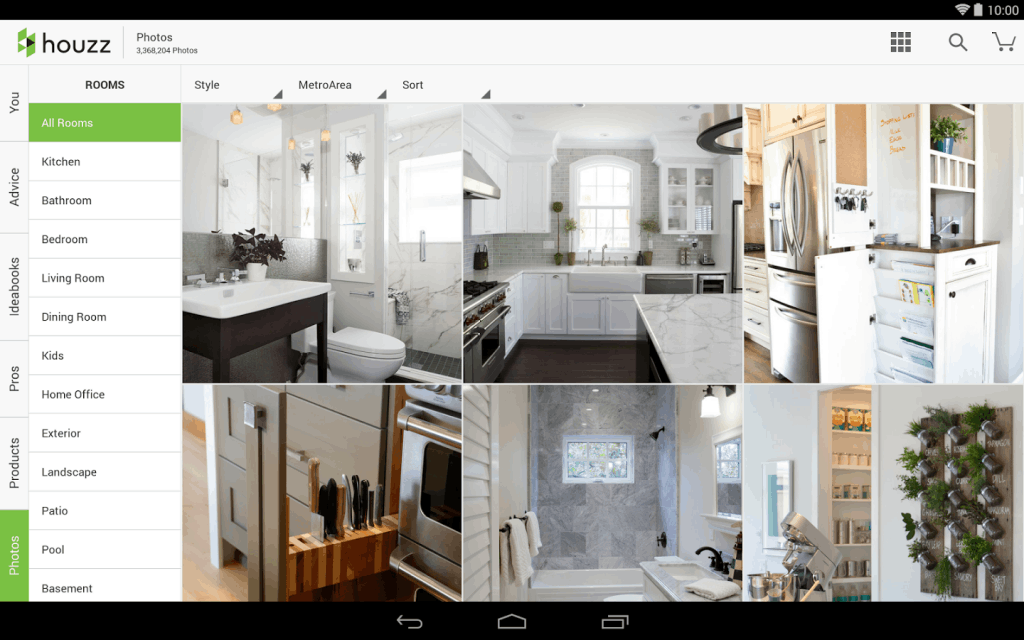 To install the Houzz app on your Android device, go to the Google Play Store. Search for "Houzz" and then click on "Install" once you see the app.
iOS users should go to the App Store to download the Houzz app. Look for "Houzz" and tap "Get" beside the app's name. You will be asked to sign in with your Houzz account login.
View In My Room 3D
The Houzz app comes with an augmented reality feature called View in My Room 3D. iOS and Android users can tile their floors virtually. It's like building a house or room on the game The Sims.
The system will detect the orientation of your floor. With this, you will know how many tiles you need and buy the exact amount all within the app on iPhone and iPad.
To do this, choose the View in My Room 3D button on a product page to make the iPhone, iPad, or Android camera show. Scan your floor, and the app will automatically fill the floor with tiles in 3D on your smartphone's screen. The items can be directly added to your account's shopping cart.
Conclusion
Install the Houzz app if you are looking for a house renovation app that is comprehensive yet easy to use. With high-resolution photos and features that almost bring your ideas to life, Houzz makes furnishing your home a lot easier and more fun.