When reading eBooks, I stumble upon impactful lines and unforgettable scenes in novels that I want to read over and over, so what I do is copy-paste them to my notes app. It is quite a daunting task but using Moon+ Reader's highlighting function simplified that for me.
Whether you have a huge collection of books on your device or want to build one, Moon+ Reader also has features that make mobile reading experience more flexible.
In this article, I'm highlighting all the things that bookworms, authors, and learners will enjoy about Moon+ Reader. Read on!
All About Moon+ Reader
Features of Moon+ Reader
How to Download Moon+ Reader
Moon+ Reader Pro
How to Use Moon+ Reader
How to Highlight Notes on Moon+ Reader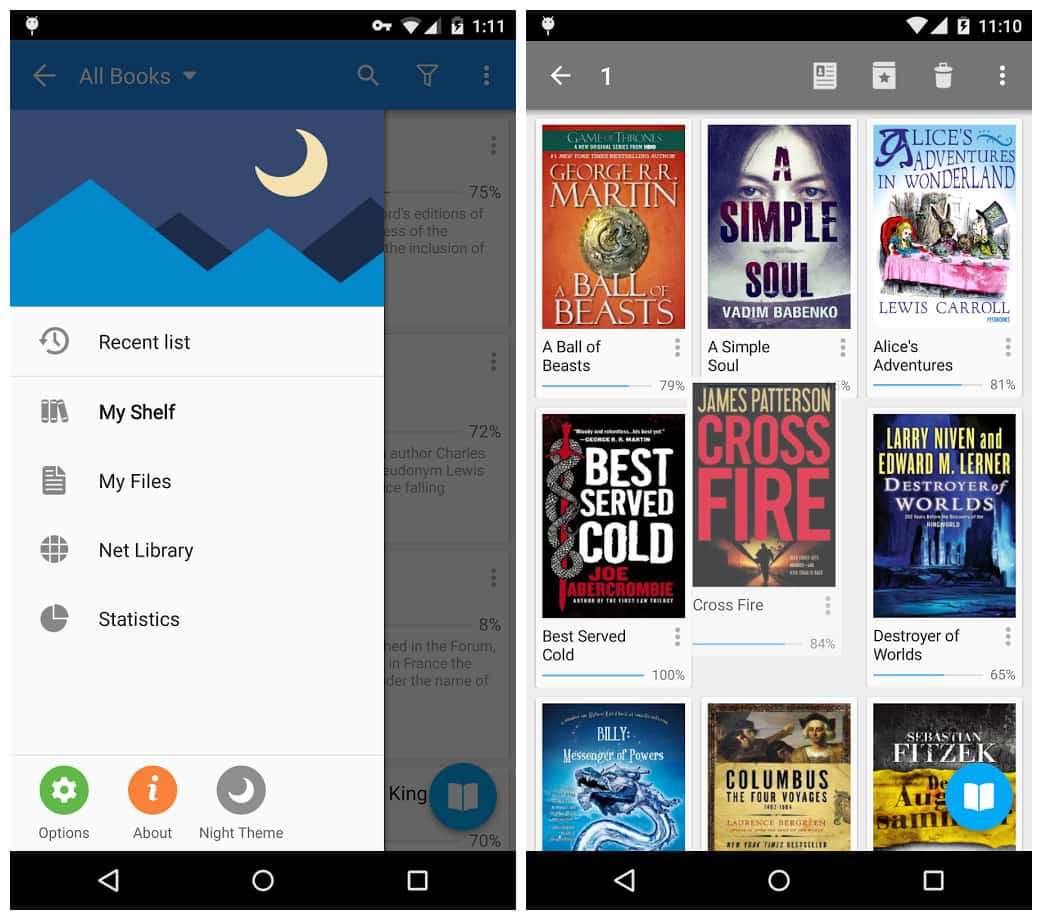 All About Moon+ Reader
Moon+ Reader is a digital book reader that allows you to load and read thousands of books without hassle. From nonfiction works to literary masterpieces, the eBooks that you purchase, collect, read, and store on your device could be overwhelming if you're not able to track, organize, and fully enjoy them.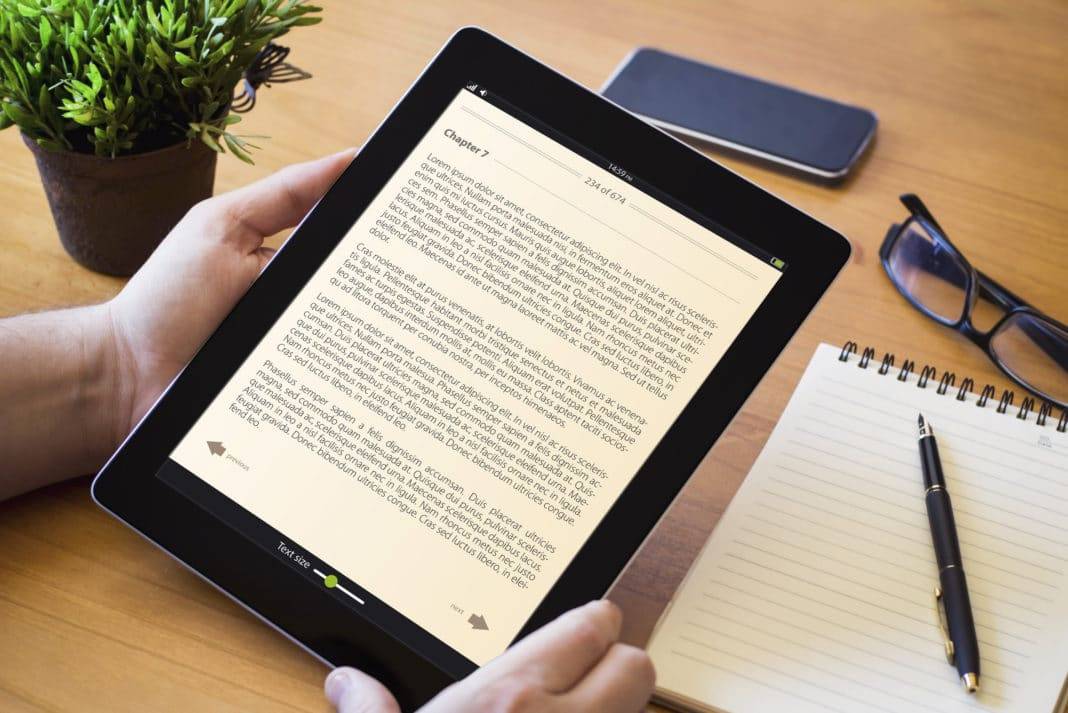 For an easy-breezy reading experience, I use Moon+ Reader. I am able to easily access my book collections on the app's home screen. I can bookmark pages, highlight text, and even customize the appearance of the app.
Moon+ Reader supports multiple online book sites and several file formats. I can keep files like mobi, txt, pdf, html, epub, djvu, fb2, prc, docx, rtf, odt, webp, chm, cbr, azw/azw3, cbz, rar, umd, zip, and OPDS.
The book app also allows me to load a book from my SD card, an internal storage folder, Google Drive, or Dropbox.
Synching to Google Drive or Dropbox
Moon+ Reader makes the linking of powerful storage spaces possible.
To sync Moon+ Reader to Google Drive or Dropbox, you need to install Moon+ Reader Pro.
When you have installed it, any eBook that you will add to Google Drive or Dropbox will be available on Moon+ Reader.
Features of Moon+ Reader
Now, let me walk you through the Moon+ Reader and examine its features in detail. With Moon+ Reader, I can access any book on my device's internal memory. Apart from offering convenience and accessibility, Moon+ Reader provides flexibility for book lovers who want to customize their reading experience.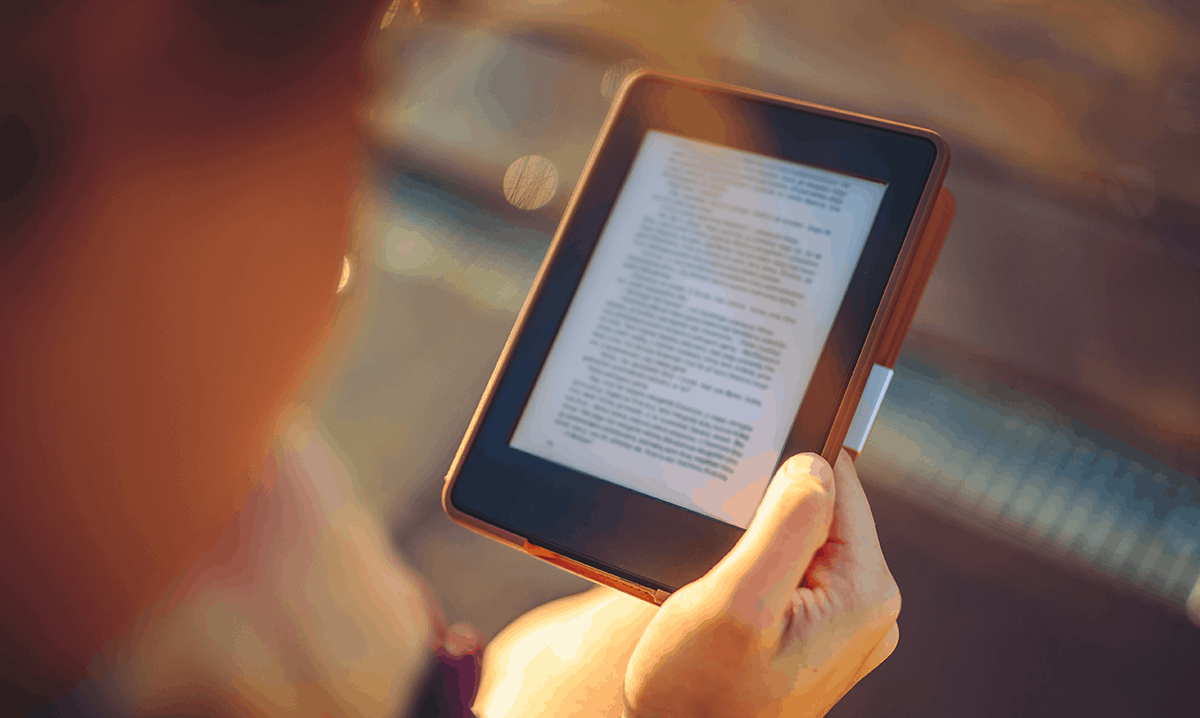 On the app, I get to choose from a variety of visual options for the book's text, such as font scale, bold, shadow, italic, line space, alpha colors, alignment, and effects like fading edge. There are more than 10 themes that can set the mood of your reading session, including Day & Night mode switcher.
What I like most about Moon+ Reader is it helps protect my eyes from getting weary. If you're reading eBooks for hours, you can simply adjust the brightness by sliding your finger across the left edge of the screen. You can even customize the speed, color, and transparency when choosing your page-turning animations.
Moon+ Reader's paging options include touch screen, volume keys or camera, search, or back keys. I can adjust paragraphs on the app, from their indentation and hyphenation to alignment and unwanted blank spaces. I can set the screen orientation and choose dual page mode for landscape screen, so it looks like reading a physical book.
Dynamic Functions
When I downloaded the app, I was surprised by how dynamic Moon+ Reader's interface was. It is packed with 24 customized operations, such as screen click, hardware keys, and swipe gesture. All the basic functions, like search, bookmark, navigation, and themes, are easily accessible too.
I am able to organize my Bookshelf's design according to the contents I have. I can arrange everything using different groupings, namely Favorites, Authors, Tag, and Downloads. The app also has EPUB3 multimedia content support for video and audio files.
Moon+ Readers comes with features that cater to different types of readers. It has functions that are perfect for those writing research papers, like Highlight and Annotation, and features for regular readers who are into learning new words, like Dictionary. If English is not your preferred language, Moon+ Reader is built with a Translation feature.
Moon+ Reader Pro
With Moon+ Reader Pro, I can enjoy the ad-free version of the app. Hence, less distraction and a more seamless usage of the digital reader.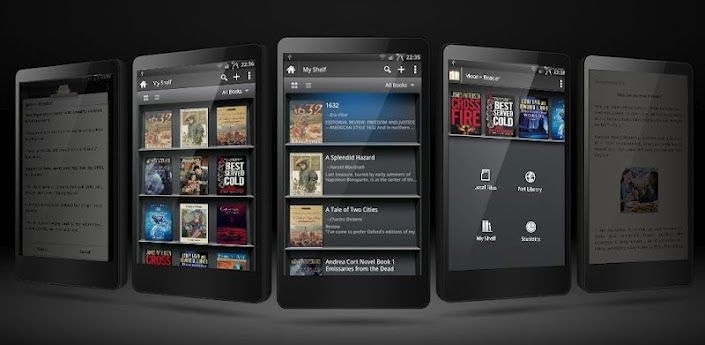 Moon+ Reader Pro has unique features that add more layers to one's reading experience. These features include text-to-speech, multi-point touch support, headset and Bluetooth keys control, and a customizable reader bar function.
Another striking feature of Moon+ Reader Pro is its ability to support PDF multiple annotations with smart scroll lock.
You will also notice more themes, background images, and fonts. You will benefit from having widget shelf support, which allows you to group your favorite books and transfer them to desktop as widget.
Customer Service
For only $6.99, you can enjoy all the benefits of installing a Moon+ Reader Pro.
To secure your Moon+ Reader Pro usage, you can opt for password protection.
If you're having trouble with this or with any features that are not functioning, you can reach out to customer support via email.
How to Download Moon+ Reader
Moon+ Reader is only available for Android devices to date. It has been downloaded on the Google Play Store more than 10 million times and displays an average rating of 4.4 out of 5 stars.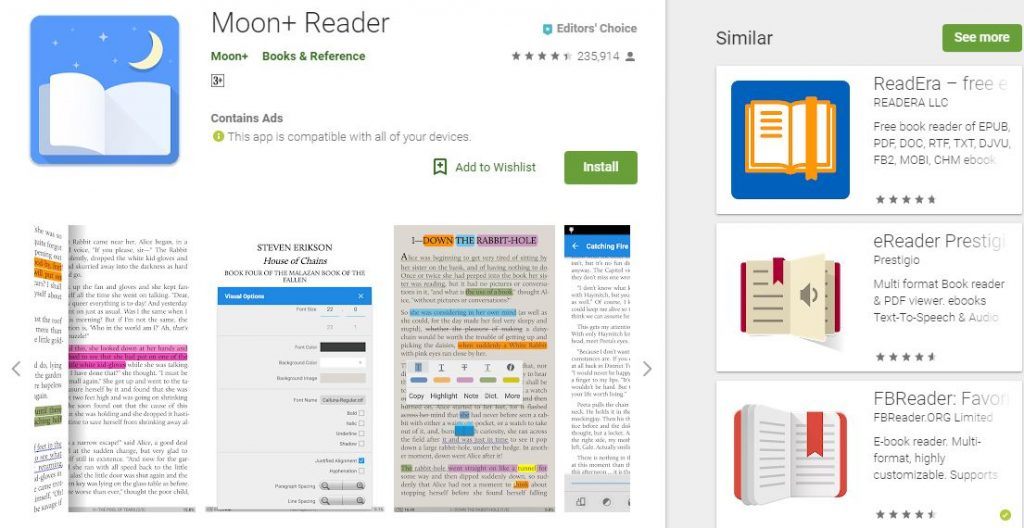 To download Moon+ Reader, open the Google Play Store. Tap the search bar at the top of the screen and type in "Moon+." Choose the free Moon+ Reader app and upgrade later to the Pro version.
Click on the "Install" button near the top-right corner of the screen. Then, wait for the Moon+ Reader to launch on your device or press "Open" to launch the app.
What to Expect
Once you opened the Moon+ Reader, feel free to scroll any way you want, whether by tapping or choosing an automatic speed. You will notice some ads, and they're gone on the Pro version.
If you are using Galaxy Nexus, Nexus 7, or other Android devices without a menu key, you can tap the middle of the screen so the reader bar will pop up and show you customizable options.
To sync your reading state between your phone and tablet, go to "Miscellaneous" and then choose "Sync reading positions via Dropbox/WebDav."
How to Use Moon+ Reader
I find Moon+ Reader easy to navigate since its interface makes the functions I need accessible. Moon+ Reader is an organizer of your eBooks but with lots of interesting twists.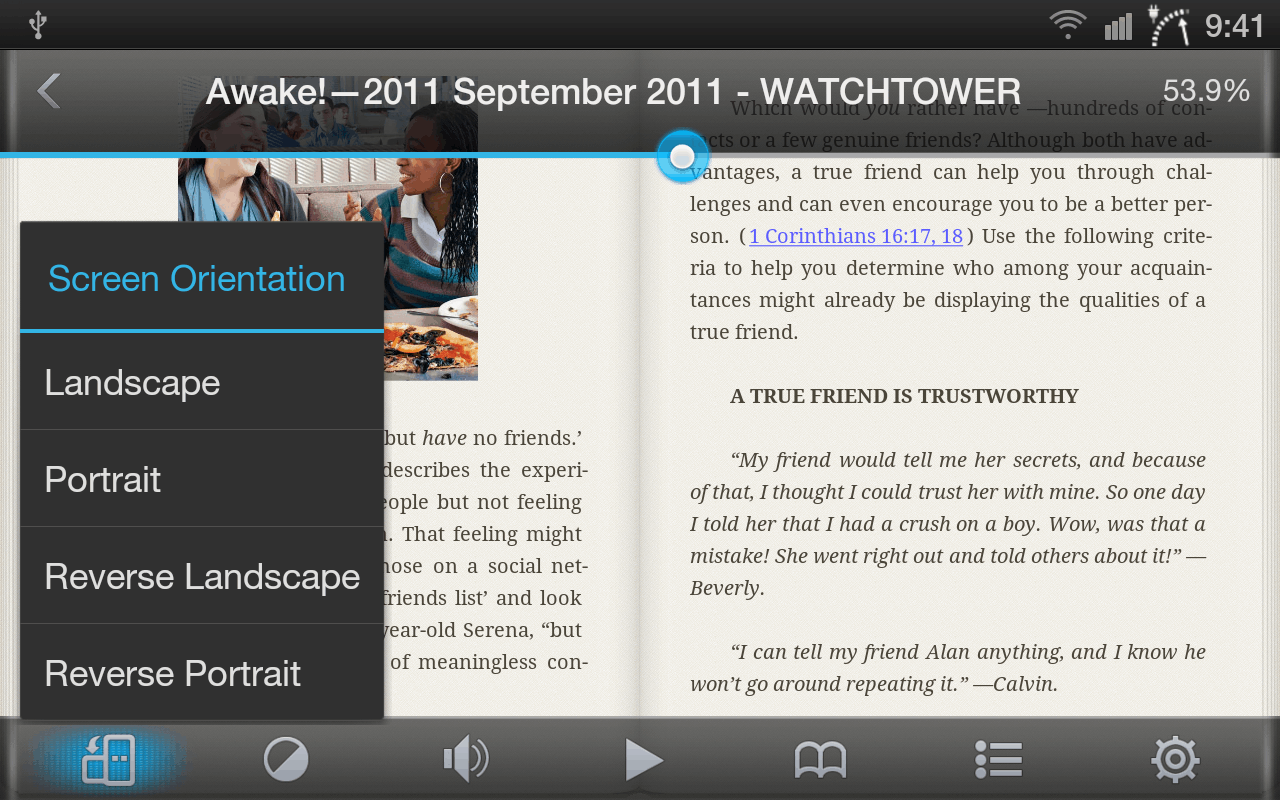 To import files or books to the Moon+ Reader Shelf, tap on the three dots at the top right of the screen. Then, choose the Import Books option and choose where you want to import the books from. You can also add some of these books to your My Favorites section.
To add an eBook to your favorites, you can long-press on the book and then tap on the book icon with a star in the middle. You can also open the book and tap on the time at the bottom right-hand area. Select the Add to My Favorites, which must appear at the bottom right.
I can also modify the book's information, such as the name and author's name. I am able to write a description, manage tags, and change the read filter: all, unread, reading, and finished. On the Sort By section, I get to decide if I want books sorted by book title, author, import time, storage folder, and recent list.
Creating and Managing Bookmarks
One of my favorite features on the app is the bookmark. To create one, tap on the percentage at the bottom and then choose Add New Bookmark. Don't worry if you've amassed so many bookmarks because you can use the search option to find what you need.
I am able to sort my bookmarks by time as long as the side-page is open. I do this by tapping the cogwheel icon and checking the box for Sort By Time. If you're looking for text, tap on the percentage and then use the search icon at the bottom left.
How to Highlight Notes on Moon+ Reader
When I highlight text on Moon+ Reader, I long-touch the lines I want to highlight, and a beginning marker and an ending marker will appear.
I tap the ending marker and stretch it to the end of the text I want to be highlighted. I tap the pop-up that says "Highlight" so the box that contains the color I want to use for my highlight will appear.
Sometimes, I select "Underline" or "Strikethrough" if I want the lines emphasized further. Once I've decided how I want my text marked, I tap "Save." If I realize that I highlighted the wrong text, I simply long-touch it again and then tap "Delete" on the pop-up.
If you want to transfer your highlights or notes from Moon+ Reader's free version to the Pro version, click "Backup" in Misc Options of the free version and "Restore" in Misc Optons of the Pro version. All your previous settings and highlights/notes will be imported to the Pro version.
When Books Disappear
When book covers disappear from your "My Shelf," check first if you have apps like "Clean Master."
Tools like this could be the source of the disappearance of your books because the cover cache may have been removed accidentally.
If you're using Android KitKat(4.4.x), see if you set your main folder to 'ext-sdcard' because the new Kitkat system is not compatible with files in 'ext-sdcard'.
Conclusion
Moon+ Reader personalizes your reading experience while giving you the freedom to organize and secure your digital reads. All kinds of readers will find something on Moon+ Reader that matches their needs and personality.
With its dynamic features, Moon+ Reader is the ultimate eBook app for Android book readers.