Short video content creation has become a trend. Professional and amateur content creators need to exert their creative juices to produce quality, unique, and compelling short videos that will stand out from the pool of millions of other users.
With this trend, I was not able to keep myself from exploring and creating content. However, I found out about a particular mobile app that allows users to create and edit short videos, but with monetary compensation. It means that I can earn money while spending time on this app.
The Kwai app has so many features that users can enjoy as a video-sharing social media. At the same time, there are several ways to earn through the app. Learn more about the features of the Kwai app, and how it can be downloaded on your phone.
Discovering The All-In-One Video-Sharing App
Watching And Creating Videos On Kwai
Earning Money While Spending Hours On Kwai
Converting Golds To Real Money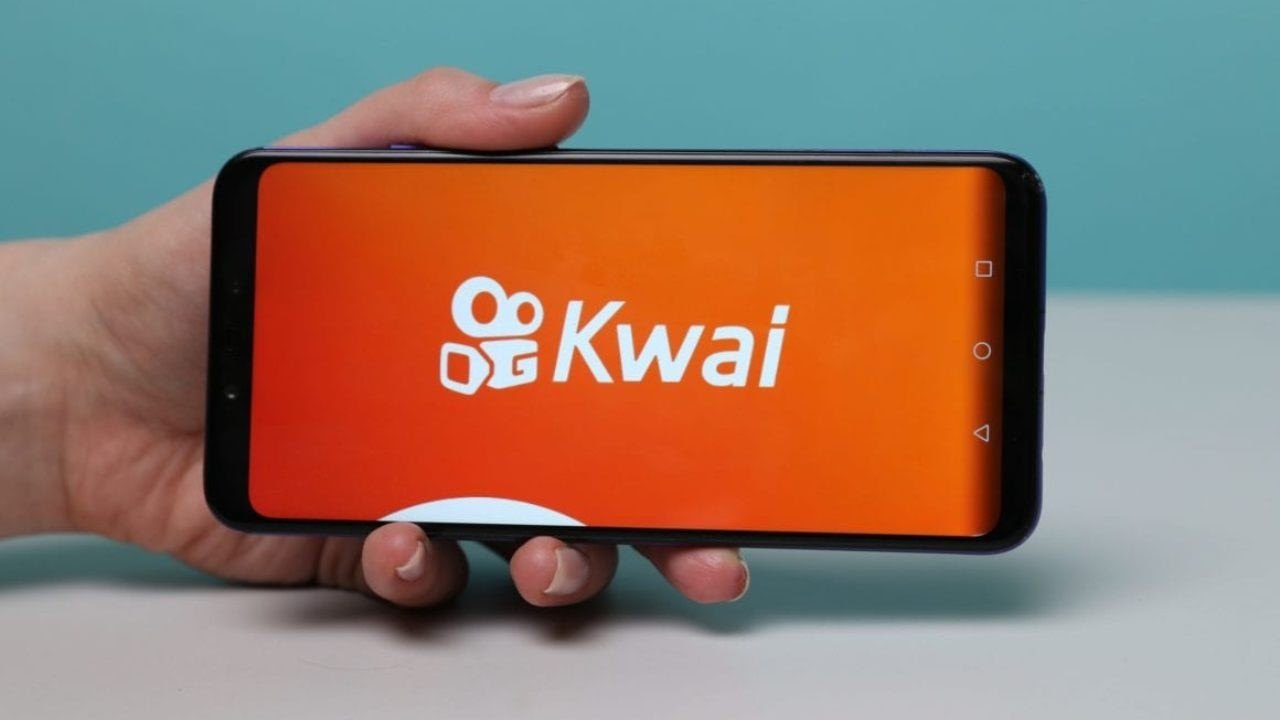 Discovering The All-In-One Video-Sharing App
I spend hours browsing and watching videos on social media in a day. It takes so much of my time, especially when I decided to create my content to be posted on these platforms. From brainstorming of ideas, video shooting, editing of the clips, and uploading, I needed a few hours for just a quarter of a minute video.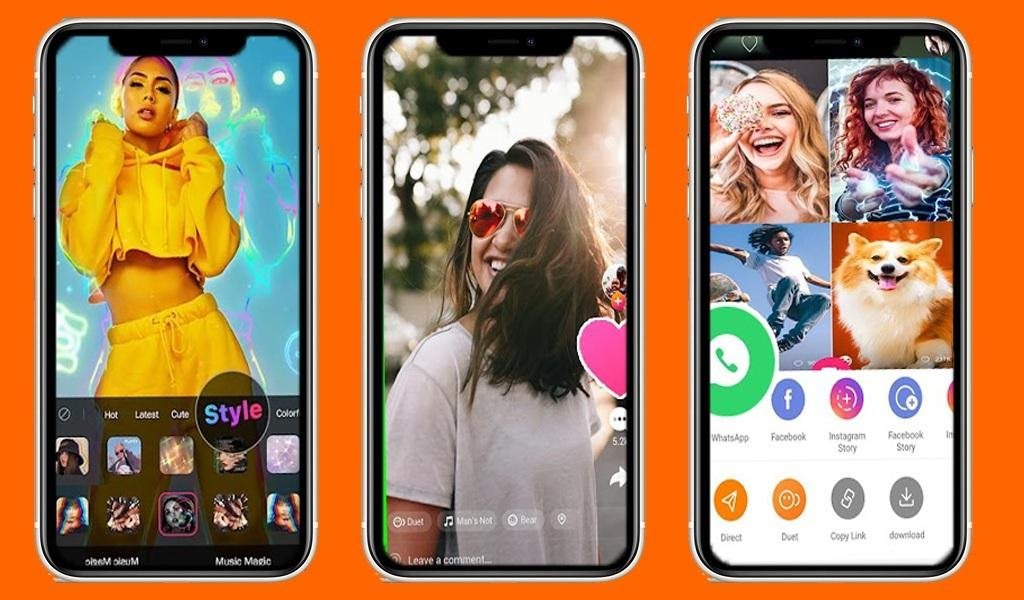 The editing process for me is most challenging as I need other video-editing apps. I spent this huge chunk of my day on social media until I discovered the Kwai app through an advertisement. I would say that everything I need for a video-sharing app is on Kwai because of the features.
On the surface level, Kwai also has what the other social media platforms offer – video watching and content creation. But, the thing I liked about Kwai is that it has built-in video-editing tools and features, which saves my time and storage space from using another app.
Aside from these features, I love how my efforts on the app are rewarded monetarily. Yes, users can earn money through the app in different ways. This is probably why the Kwai app skyrocketed to fame with over 20 million user gains in Brazil alone in just two months of 2020.
The Popular Video-Sharing App
In 2013, Beijing Kwai Technology Co. Ltd. released the Kwai app in China. After four years, it expanded its reach to other Southeast and East Asian countries like South Korea, Philippines, Vietnam, Indonesia, etc. Interestingly, the app recorded over 10 million downloads in South Korea in less than a month of release.
Furthermore, the company made the Kwai app available on other continents. As mentioned, the app made an immense impact in Brazil. At present, Kwai has over 700 million registered users, wherein 120 million are actively active users daily. Moreover, the user-generated content of Kwai has reached the four billion mark, and it keeps growing.
Of course, I cannot help but get curious about what it has that people are going crazy about it with this kind of popularity. I immediately downloaded the Kwai app on Google Play Store, although it is also available on iOS App Store. Kwai is free to install.
Watching And Creating Videos On Kwai
I liked how the Kwai app is totally free to download, so I immediately signed up. The app required me to use my Facebook account, Google account, other email address, or phone number.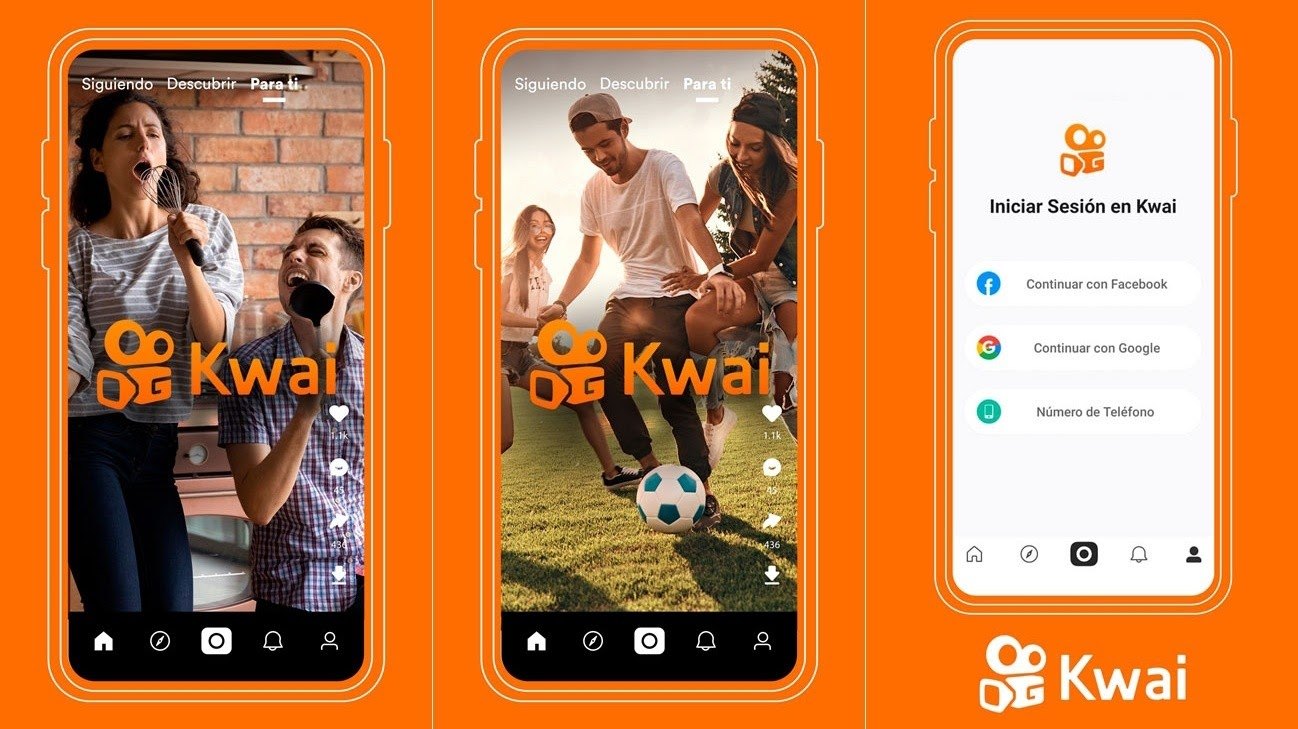 Then, I have to set up my account on the Kwai app by choosing my unique username and uploading my profile picture. Lastly, I need to set up my password. Finally, I can start enjoying the app's features, such as creating, editing, and sharing video content.
Video content creation in Kwai is more challenging as it has seven second-limit. To have interesting and compelling content, I need to compress it into just seven seconds. I take it as a challenge to be creative so that my followers and audience will love it.
Although, I think the seven seconds limitation in videos in Kwai is helpful for browsing videos. It is because I can explore and watch more videos that I find exciting. Moreover, the video ensures that it can capture the attention of the users and viewers because it is very short, they will not be bored.
Personalized Experience On Kwai
In addition to the things that I like about Kwai, I can personalize my experience. It allows me to choose the content shown on my feed based on my interest and preferences. I made sure that I can check the content about memes, dogs, trending dances, fashion, sports, and many more.
The best content to be seen on Kwai are the funny videos. Most content creators share laugh-inducing clips that will bring momentary joy and smile to us users. Moreover, I can find new friends on the app who shares the same interest.
Since I personalized my feed, the videos show fall under my preferences. The more I spend time on the app, and I get to know numerous content creators, finding my favorite ones. Kwai ensures that I can follow my favorite content creators to be updated on their latest releases and uploads.
Earning Money While Spending Hours On Kwai
I can attest that the Kwai app enticed people because of the opportunity to earn money while using the app. It is rare to find an app where ordinary users like me can make money just by spending hours on the app. Kwai provides a reward system where each activity of the users is given tokens or Golds.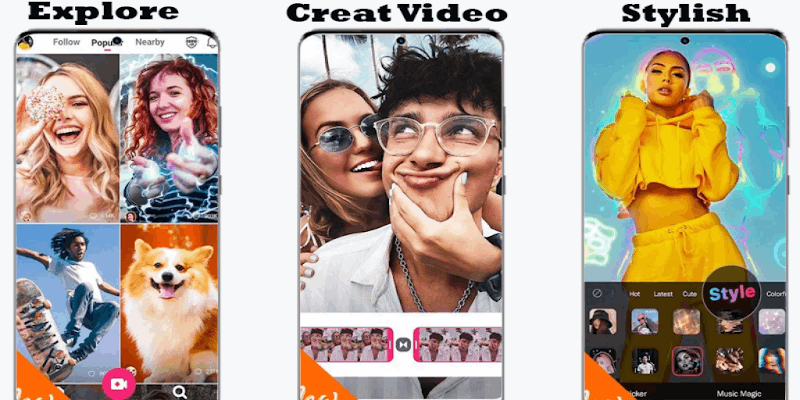 The in-app currency of the app is called Kwai Golds, which users collect, so they exchange it for real money. The exchange rate is 100 Golds for $1, and I do not find it bad as there are many ways to collect Golds. As long as I spend more time on the app, I can guarantee that I can earn more money.
Like how I spend hours on other social media platforms, I now dedicate my time to Kwai, wherein there is a direct reward. The primary way to collect coins is by watching videos in which I can have a chance for a spin. The spin guarantees several Golds, although with a minimal amount.
But, I think it encourages me to watch more videos to get a chance to get the spin. Aside from watching, uploading my videos provides more chances to collect coins as the rate of five views is equivalent to 0.01 Golds. Thus, I share the video on other social media platforms so that my friends and followers can help me gain more views.
Other Ways To Collect Golds On Kwai
As I mentioned, there are many ways to collect Golds, one of the easiest ways is by daily log in to the app. Each day guarantees a treasure chest that varies with the amount of Gold to be collected. The treasure chest will give a relatively bigger amount on the seventh day of login and prompt the weekly cycle.
There are daily tasks as well, which also give treasure chests once accomplished. These tasks vary every day, so aside from logging in, I finish the tasks for more Golds. Lastly, the biggest reward comes from the successful invitation of friends.
Kwai makes sure to reward me once one of my friends downloaded the app or created a profile using my invite code. This invitation code can be found on the Financial Center tab. Then, I can share it with my friends on different social media platforms like Facebook, Whatsapp, Telegram, etc.
Converting Golds To Real Money
Everything on the app is user-friendly, especially the features such as collecting Golds by watching videos, uploading content, accomplishing tasks, inviting friends, and logging in daily. Once I collected enough Golds, I can now convert it to real money.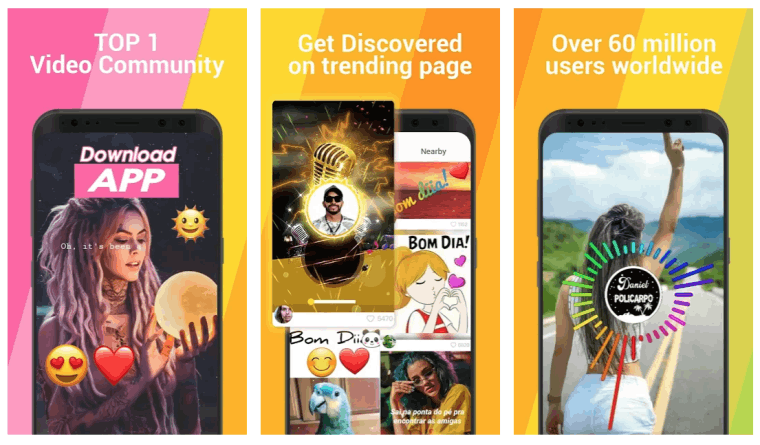 Some people might be hesitant to believe whether these Golds can be converted to real cash. I can say that it is true; even the millions of other users can prove this. No need to worry because I already redeemed some hefty amount of cash by just using the app.
The Golds can be transferred to my account in the form of real money through PayPal. So, I have to set up and link my PayPal account to my profile. Note that the Kwai app only allows redeeming $2 to $200 daily for all the users.
So, I tend to collect up to 20,000 Golds to maximize the limit of redemption in the app. The number of processing days varies from time to time. Nonetheless, users can duly receive their respective money.
More Users, More Investment
People might wonder how the app generates revenues as it just keeps on giving money to the users. There are two ways mainly—the advertisements on the app help in revenue generation.
But, the most significant contributor is the investments that the company receives, like from Tencent. The investment increased the valuation of the app to $3 billion. By the end of March 2020, it even grew to $3.6 billion worth of revenue.
Since the app is considered one of China's biggest social media platforms because of the number of users, the company attracts more potential investors.
Conclusion
Kwai proved to be a user-friendly app for sharing content with its built-in video-editing tools. It made the user experience good as it allows us to personalize the content we watch on the app.
Moreover, the best selling point of Kwai is that it lets us earn money just by spending time on the app. In different ways, we can collect Kwai Gold that is redeemable as real cash through PayPal.