For many people, the ambient temperature can spell the difference between optimal performance and reduced capacity to perform. This is why knowing how cold or hot it will be outside offering a great advantage for many.
I, for one, like knowing what the temperature will when I leave home for work. Then, I also like checking indoor temps to assess whether I need to cool down or warm up by wearing a jacket. Carrying an ambient thermometer may not be the most convenient thing for this purpose.
What I found more accessible is to simply download an app on my smartphone that gives me the information I need. For checking ambient temps, the My Thermometer app does the job right. In this article, I will explain more about this cool app.
Introducing the My Thermometer App
How to Download this App
Check the Temperature in Five Modes
Different Use Cases
Tips for Using this App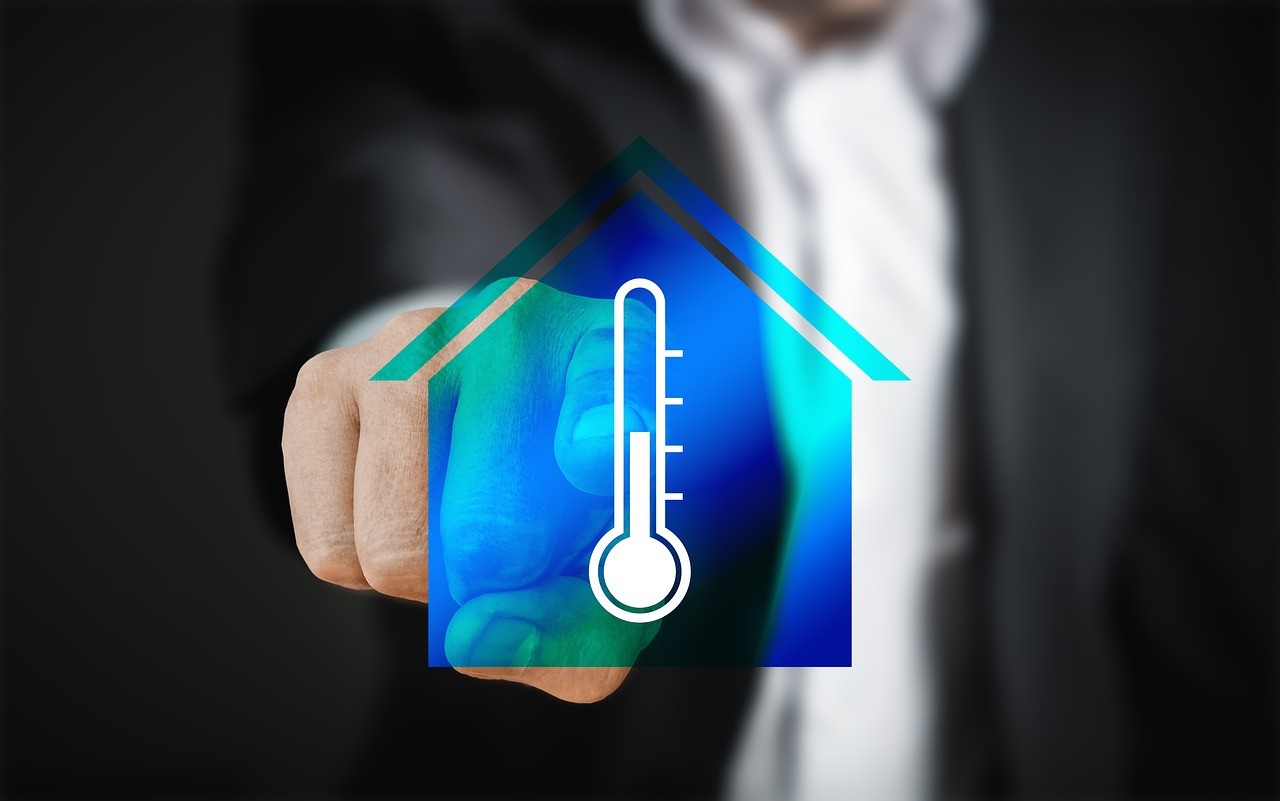 Introducing the My Thermometer App
My Thermometer is my go-to application when I want to check the temperature of my surroundings. It uses data from different sources to provide a more or less precise reading of the temperature around me.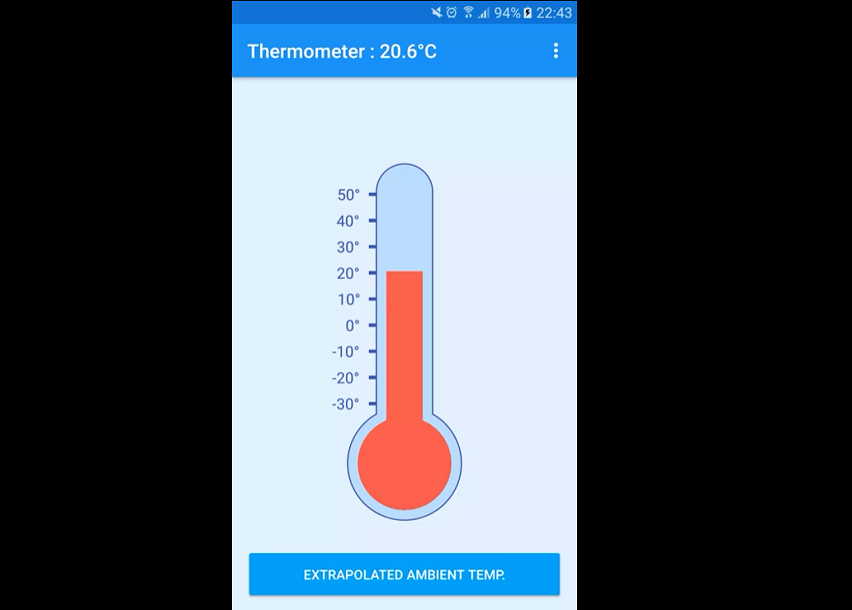 It has an interface that is easy to read. If I want to check the temp, I just head to the app and see an image of a thermometer with labels showing the current temp. This makes it easy for me to read the temp at a glance.
Now, the makers of this application understand that not everyone uses the same unit of measurement. Just to demonstrate, the United States uses Fahrenheit, while most countries across the globe use Celsius.
So, if I want to see the temperature in Fahrenheit, I can simply tap on the three-line menu and choose 'Set F'. If I want to set it back to Celsius, then I can do the same and choose 'Set C', making this application a widely accessible one.
Ambient Temperature at Your Fingertips
What I like about this application is it is easy to use. In fact, booting it up will immediately show you the temperature, depending on the current setting. It also shows the exact temperature at the top left corner.
You can choose between ambient temperature, extrapolated ambient temperature, battery temperature, CPU temperature, and weather temperature.
To set this up, I just need to tap on the option I want to use and the thermometer will show the temp I am looking for.
How to Download this App
This application is useful for a lot of purposes, which makes it understandable why many people are downloading it. Currently, it has more than 10,000 downloads on the Play Store and a star rating of 3.3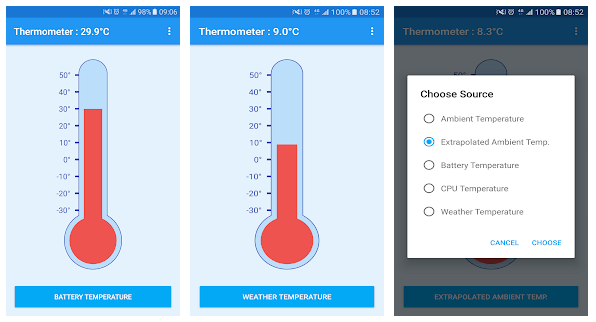 I was able to download this application on my Android device just by heading to the Google Play Store. The thing about it is you need to find the right app as there are a lot of similar ones in the results. To get the correct one, I downloaded the one by Sylvain Saurel.
If you are not sure if this app is compatible with your device, remember that it only requires Android versions 4.1 and up. This covers almost all old and new Android smartphones and tablets out there. Unfortunately, it is not compatible with iOS.
Upon downloading this application, all I need to do is to launch it and it will immediately show an approximation of the ambient temperature.
Purchasing the Pro Version
Now, what I find slightly off-putting in this free application are the advertisements. When I open the app, there are ad banners at the top of the screen. These ads can change from time to time, which can be annoying for some.
For some lower-end devices, this feature can cause their devices to slow down, while it might not have a lot of effects on higher-end devices. However, these advertisements can be distracting.
The best way to remove these annoyances is to purchase My Thermometer Pro. This is a great way to support the developer while also benefiting from the purchase. This application does not have in-app purchases.
Check the Temperature in Five Modes
What I find fascinating about this application is it can provide temperature in five different modes. As mentioned, it can give temperatures such as ambient, extrapolated, ambient, battery, CPU, and weather.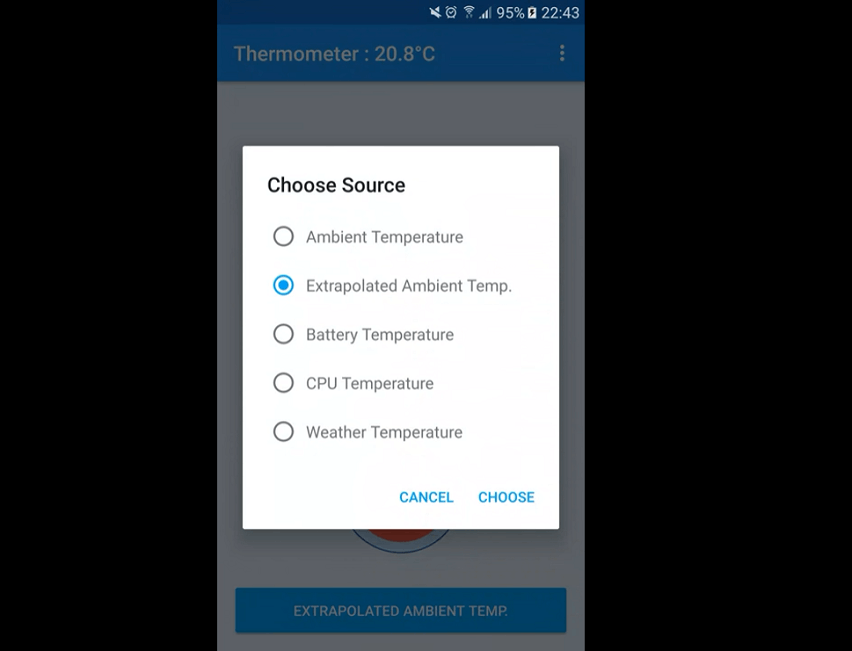 These different sources have their respective purposes. If I want to see the actual temperature around me, I can simply choose the ambient temperature mode. However, this only works if your device has a sensor for this very purpose.
If yours does not have this hardware, you can get the extrapolated ambient temp, which uses the battery temperature of the device to provide an estimate of the ambient temp. The battery and CPU temp modes check how hot your device's battery and CPU are.
Lastly, the weather temp offers a reading of how hot or cold the environment is based on the weather. This requires the app to know my location and taps into the nearest weather station or weather data in my area to provide a reading.
How it Works
This application uses data from the five different sources to provide the information you are looking for. It combines the temperature from each of these sources to offer a relatively accurate reading of the temperature.
Perhaps the most accurate readings can come from the ambient and weather temp modes as one uses a dedicated sensor, while the other uses data from reliable sources.
However, it is important to keep in mind that some modes may not be as accurate, especially the extrapolated ambient temp mode as it only provides a reading based on the device's battery temp.
Different Use Cases
This application is designed to be used for different purposes seeing that it has different modes. Personally, the most useful are the ambient and the weather temperature modes as they are applicable all the time.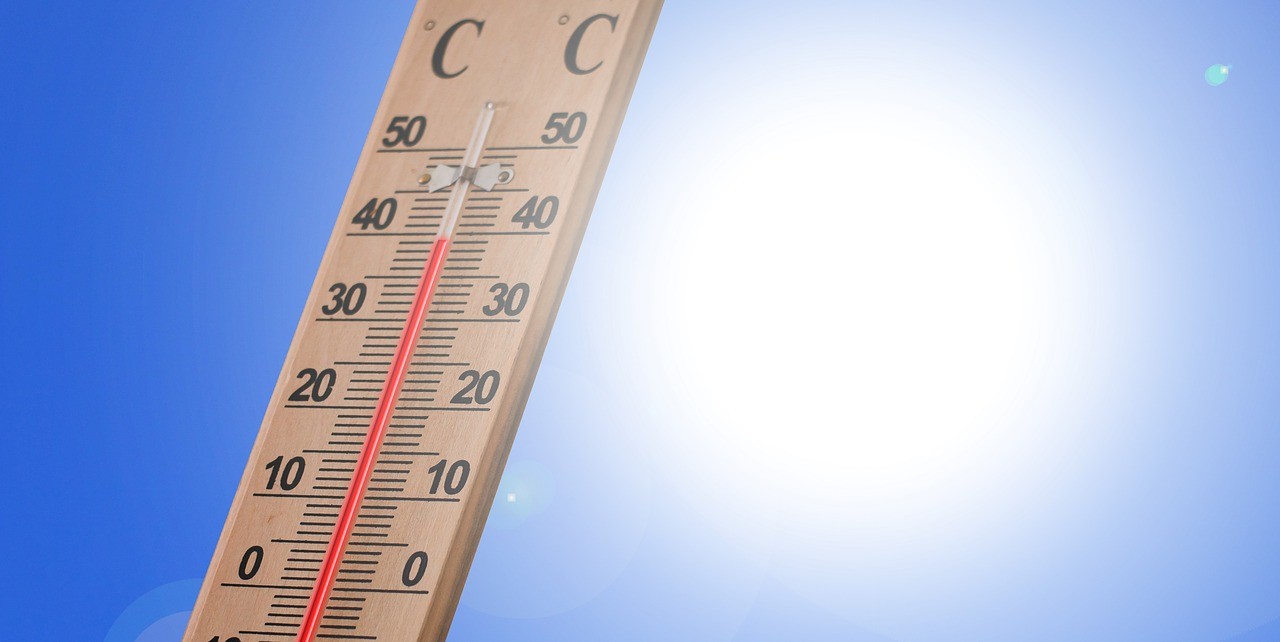 One use for this app that I find valuable is knowing what the weather outside will be before going out. This way, I can wear the right type of clothing and bring the right weather gear before heading out.
This application can also be useful for people who are traveling. Travelers may not be as familiar with the local weather as locals, but they can have an idea of what to expect with the help of this application.
Another way we can use My Thermometer is to check the current temperature of a room or space. This is helpful for individuals with health conditions that require them to be in a place with just the right temperature.
Permissions to Grant
Using this application means having to grant permissions for the application to work optimally. According to the app, it uses device identifiers to help provide more accurate services. Using the app means we are agreeing to the use of device identifiers.
Other permissions we need to grant include location services, especially if you want to use the weather temperature mode. This allows the app to know where we are so that it can tap on the right weather station.
The app also needs permission to receive data from the internet, view network connections, full network access, run at startup, and prevent the device from sleeping.
Tips for Using this App
If you want to use this app efficiently, I recommend downloading and buying the Pro version, which only costs less than $1. This way, I do not have to deal with annoying advertisements when viewing temperatures.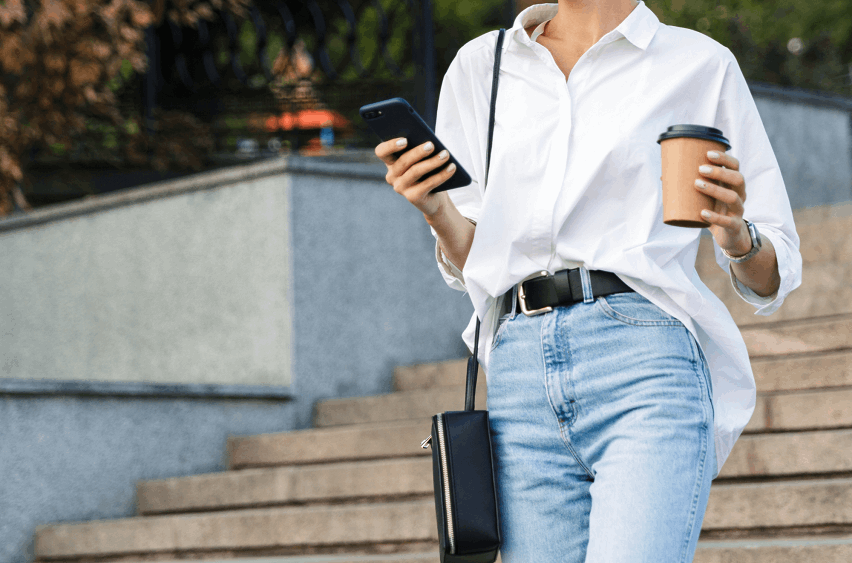 The next thing I do is to provide the permissions needed for the application to deliver its services optimally. This way, I do not have to worry if I am getting the right reading. This is important for weather temperature mode, which I frequently use.
Another thing is to have the application on your home screen. With this app in an accessible place on my device, I can quickly access it with just a few taps, giving me an almost instantaneous reading of the temperature.
Lastly, you might want to try out the different modes if you have not already. This way, you can see what works for you.
Leave Feedback
Should you find the readings quite inaccurate or you want to suggest improvements, you might want to leave feedback to the developer. This way, they know what to do to help you enjoy their application more.
To express my opinion about this application, what I did was I left a rating on the app's Google Play Store page. This can also affect the app's star ratings on the store for better or for worse, depending on your rating.
Conclusion
There is nothing better than being prepared for all types of weather and the My Thermometer app is your best bet for this.
Whether I want to check the room temperature or the temperature outside, this application provides all the necessary data for me to prepare.