If you're new to The Sims, be warned that you may get hooked whether you play it on your PC or your phone. The Sims Mobile is a life simulation game that allows you to create characters known as Sims, builds houses, start families, and interact with other Sims.
The game is loaded with fantastic story elements and lets you stay in control of your Sims' lives by making the right life decisions. You can choose their path as they go through their career, commit to relationships, and improve their lifestyle.
To succeed in all those areas, you must manage your Sims' energy and constantly grow their finances. If you want to learn how to make more cash on The Sims Mobile and create the story you want for your Sims, here is your ultimate guide.
About The Sims
The Sims Mobile
Sims Tasks And Missions
Money On The Sims Mobile
How To Get Cash On The Sims Mobile
Watching Ads And Saving Up Money
How To Download The Sims Mobile
About The Sims
The Sims that many people now know is a part of the more extensive Sim series, which SimCity started in 1989. Developed by Maxis and published by Electronic Arts.
Image Source: EA
The Sims requires players to build houses, start families, and make sure their Sims are thriving in their careers, having healthy relationships, and meeting their needs in life.
The Sims, which has already sold nearly 200 million copies worldwide, retains fans because of its open-ended simulation of the Sims' lives and the release of expansion packs and deluxe editions with exclusive content.
Expansion Packs
The expansion packs include Livin' Large, House Party, Hot Date, Superstar, University, Pets, World Adventures, Island Paradise, and Into the Future.
The Sims 4, which was developed with Maxis, showcases Get to Work, Get Together, Get Famous, and Island Living. In December 2002, The Sims became available online, making it a massively multiplayer game.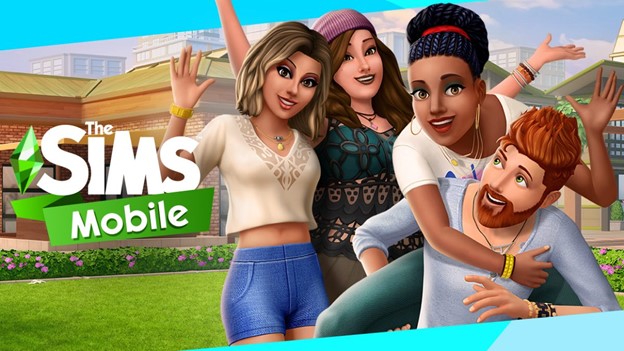 Other spin-offs are The Sims Stories, The Sims Carnival, The Sims Social, and The Sims Medieval. The console and handheld versions are The Sims era, The Sims 2, MySims, The Sims 3, and The Sims 4.
The Sims Mobile
The Sims Mobile was launched on May 9, 2017, with a Brazil trailer and was officially released worldwide on March 6, 2018.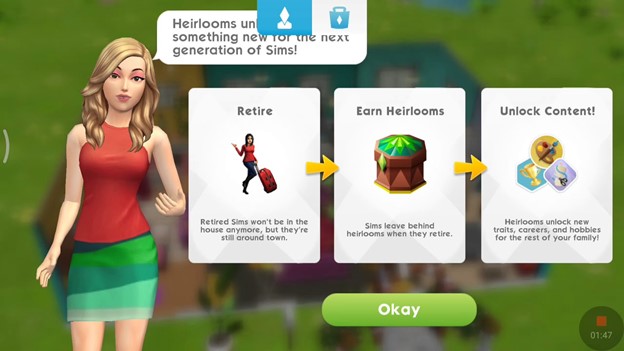 Image Source: Nelsvle Tav98 | YouTube
The game is packed with multiplayer and story-mode elements to provide a playing experience close to what main Sims installments have. When playing The Sims Mobile, you can switch between Sims even if they are not in the same place.
The Sims Mobile allows you to customize two playable characters. You play with a simple home for your Sims and accomplish a list of tasks.
You will come across long-term Quests that can give you experience points and different kinds of currency, allowing you to purchase furniture, clothes, and decor.
How The Sims Mobile Works
You will receive grant currency and energy refills when you log in every day. In this game, the key to hitting your targets is energy, and you can purchase more energy in the in-app shop or stop playing.
While playing The Sims Mobile, you can "meet" other Sims by tapping on a non-playable character, attending social gatherings or parties, or rating their Sims using a sticker system.
Players spend energy when their Sims are taking action. With the help of in-game quests and microtransactions, players can restore their energy. Compared to The Sims FreePlay, The Sims Mobile is more similar to the PC series of games.
Sims Tasks And Missions
Creating stories through Sim's actions is emphasized on The Sims Mobile as the player decides on the Sims' career and relationships.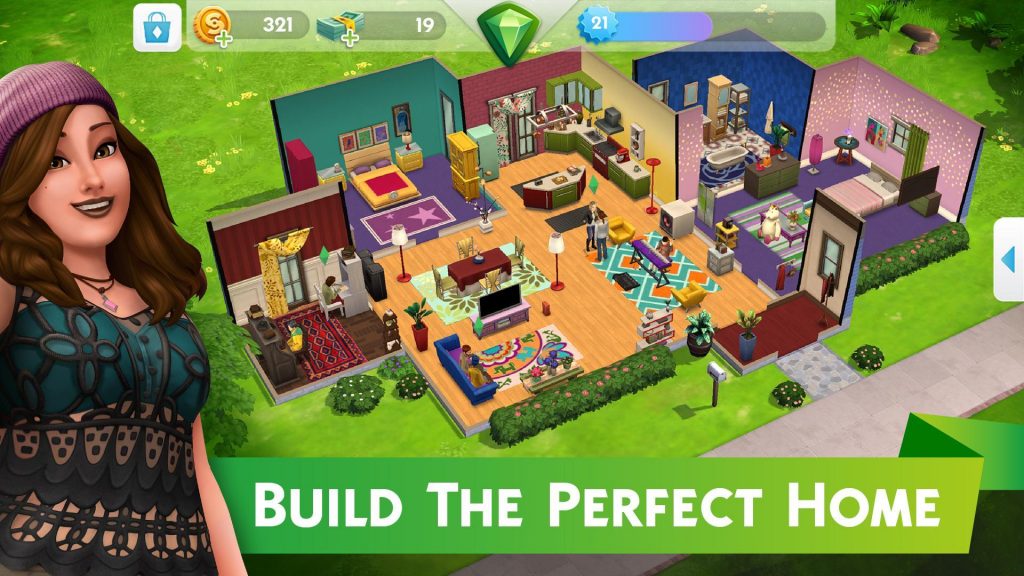 Image Source: APK Pure
As Sims progress in the journey, the players get to discover new cutscenes. New furniture or clothes can also be gained by advancing stories.
Your Sims has a list of new tasks almost every day, and it will be based on your experience level. Fulfilling a task will give you a corresponding reward, like a cupcake. The tasks refer to the things you perform during the day.
Sims Missions
The missions on The Sims Mobile are very diverse and can consume so much time. These include completing 100 percent of a career path and those that only need a single click, like expanding the grounds.
Note that these missions do not have any time limits, so they are fun to do. On the other hand, event missions do not happen often and can be found in the "missions" section.
Unlike regular missions, event missions have a time limit. Most of the time, event missions might require things that the player does not currently have.
Money On The Sims Mobile
On The Sims Mobile, there are two types of money: Simoleons and SimCash. Like in real life, money on The Sims Mobile does not grow on trees, so Sims have to earn them. Both types of money can be gained after the completion of different actions in the game.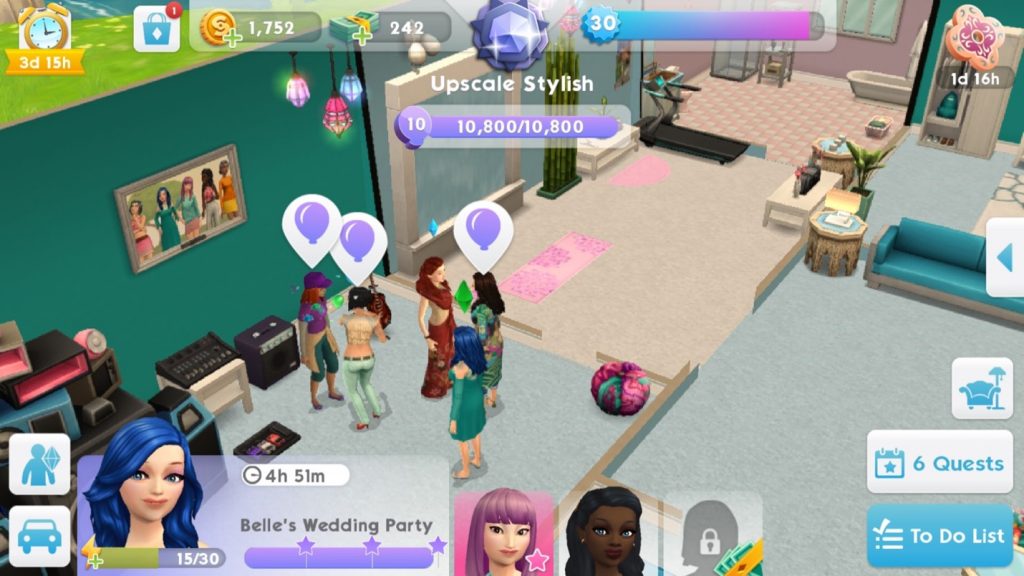 Image Source: Sims Mobile Wiki
Sims use Simoleons to purchase clothes, furniture, accessories, and hairstyles. You earn them upon the completion of work, a hobby, and special events.
The amount of Simoleons one can get depends on the duration of the event and can be exchanged for SimCash, which is harder to gain.
SimCash requires achieving experience levels and completing missions. Players can also buy SimCash using real money. SimCash is used to pay for house utilities as well as hairstyles and clothes.
Buying Items
To purchase an item on The Sims Mobile, like accessories, new clothes, hairstyles, and makeup patterns, just put it on your Sim and then hit the finalize button. Once the shopping cart pops up, you will know the price of the item.
Click the Buy button, and the game will leave the shop and resume. The prices are displayed under each item that is available in the store. Some of the clothes can be bought using Simoleons, but some require SimCash.
The prices do not change over time, so you can plan and work on buying your desired items as the game progresses.
How To Get Cash On The Sims Mobile
To make the most of your gaming experience, you have to earn SimCash by performing certain activities, or you can buy it at the in-game store with real money. A Wallet of Cash with 250 SimCash costs $4.99 while a Stack of Cash with 600 SimCash costs $9.99.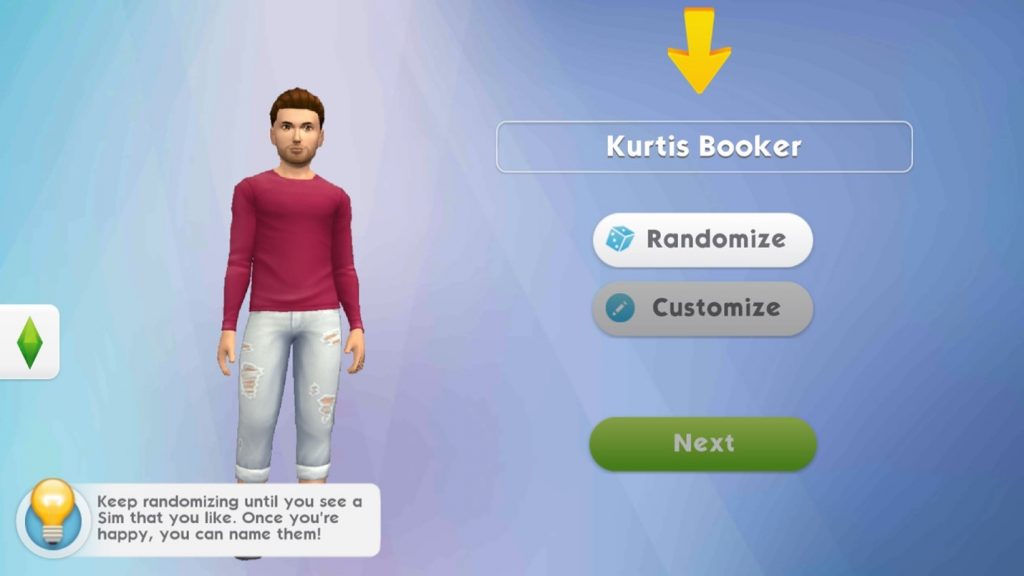 Image Source: Sims Community
If you have lots to spend on for your Sims, a Vault of Cash with 7,500 SimCash costs $99.9. However, there are several ways to spend less real money to get SimCash on The Sims Mobile.
The first one is to complete the To-Do Lists and Quests Lists that pop up in the game. A player's To-Do List typically includes interacting with other Sims, improving your Sim's home, and giving stickers.
On the other hand, the Quest List has regular updates and includes getting married and having a baby.
Leveling Up For SimCash
Note that completing Quests gives more SimCash compared to To-Do Lists. Another strategy to get more SimCash is to level up in the game. Once you level up, you can get access to new home items and receive free cash.
To achieve this, complete the Hobby Events and Relationship Work to earn EXP points.
Hobby Events may require you to cook, play the guitar, or write, while Relationship Work is about socialization and building relationships with other Sims, whether romantic or platonic.
Watching Ads And Saving Up Money
Do not ignore the ads when you are playing The Sims Mobile because that is one way to earn SimCash.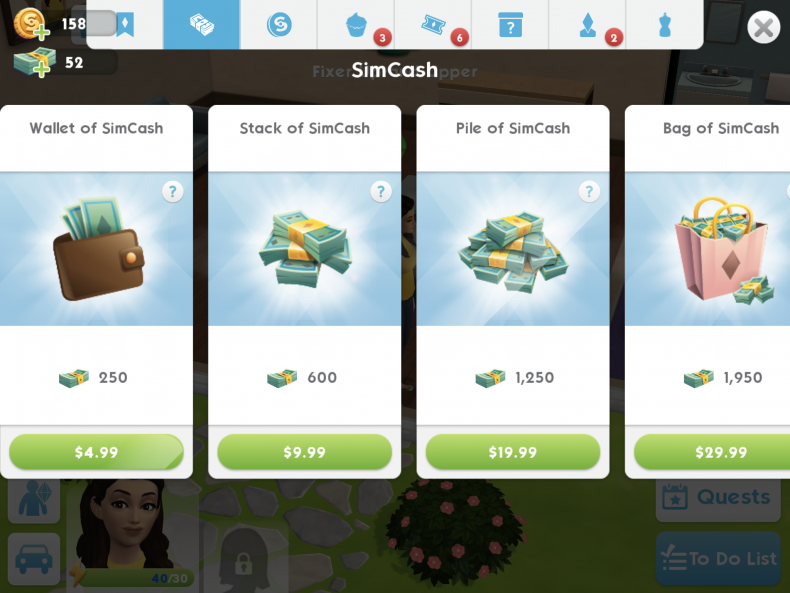 Image Source: News Week
Upon completing tasks like a Hobby Event or Relationship Work, you will get the chance to watch an ad, click on the option, and view the short ad to receive some free SimCash.
Buying Luxury Items
If you want to buy luxury items like quality beds and chairs, you can't overspend your SimCash, and you have to create a strategy to achieve that.
Save your SimCash and avoid making efforts on mundane activities. Be alert with in-game offers that pop up from time to time in the game as they usually sell SimCash for a much lower price.
How To Download The Sims Mobile
The Sims Mobile is available for both iOS and Android users. Both types of users need an Internet connection and disc space of around 106 MB.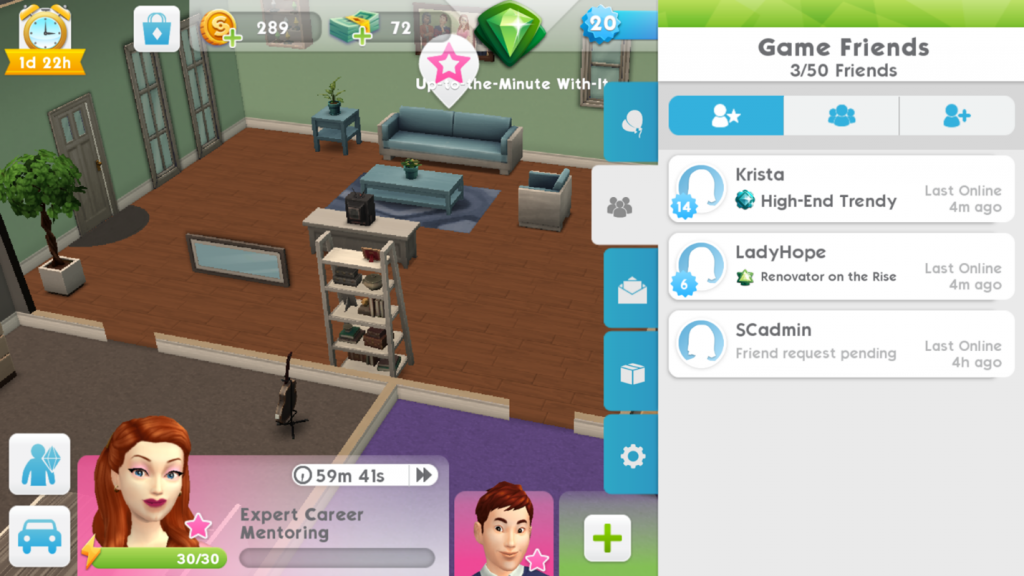 Image Source: Sims Community
If you are an iOS user, go to the App Store, search for The Sims Mobile, and install it.
If you are an Android user, you can find The Sims Mobile on Google Play Store. Look it up using the Search bar, and once you found it, hit the Install button.
The Sims Mobile app works on a horizontal screen setting. You can play in a multiplayer mode and "meet" other Sims. If you chance upon an interesting one, you have to click on that character.
Invitations
If another player invites you, you'll receive a notification in the messages. You are free to accept or refuse an invitation.
If you invite a friend, ask for the friend code, and you can spot the appropriate window in the friend's section.
Conclusion
The Sims Mobile is a stimulating game because of its close-to-real-life situations, activities, and challenges. The game also allows you to create your storyline and ensure that your Sims' lives are on the right track.
The secret to reaching milestones in the game is, like in real life, to persevere, work hard, and have a great relationship with your family and the more extensive community.