French is a beautiful language. When learning to speak a foreign language, it can be a challenge to find time and convenience to do it every day and improve steadily. 
If you are always on the go and don't have time for language school, then a mobile app such as Mondly – Learn French: Language Course can go a long way. It is convenient, fun, and helps you learn French on your own time. 
We will be going through the key features that make it such a great online tutor, and we'll also discuss any related costs, let's get to it!
About Mondly – Learn French, Speak French

Intuitive AI Features

How to Download

Pros and Cons

Conclusion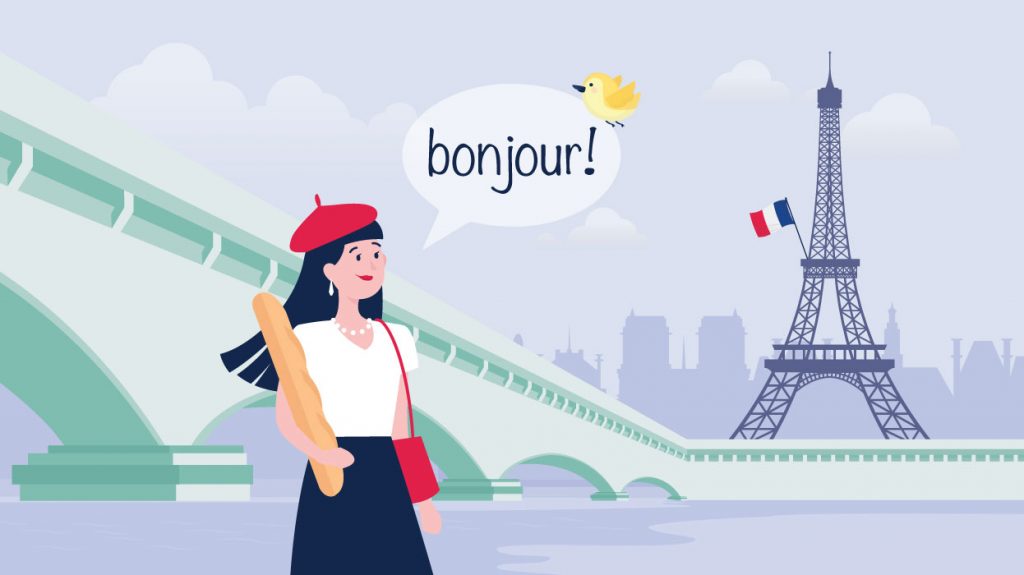 About Mondly – Learn French, Speak French
The app is an online language course that provides numerous entertaining learning methods. It helps you to get comfortable with French words and phrases, and in a few weeks, be able to form complex sentences and communicate with strangers.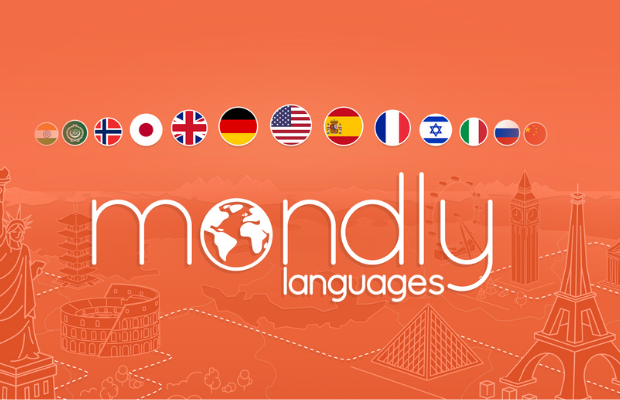 Learn French, Speak French was created by ATi Studios. It boasts over 1 million installs on the Google Play Store with an average rating of 4.7 by 100,000 reviewers.
The app is also available on the iOS platform, with an average rating of 4.7 by over 340,000 reviewers. 
Go-To Guide for French Learning
The company has pegged this app as the go-to, pocket-friendly guide that helps you learn vocabulary, form sentences, and speak and take part in conversations.
It has positioned its product for newbies and self-help travelers of the world who are early adopters in picking up new technology, products, or services.
Main Features
There are a number of useful features that make this app such a great choice. The first is that you get to listen to professional native speakers with crystal-clear audio.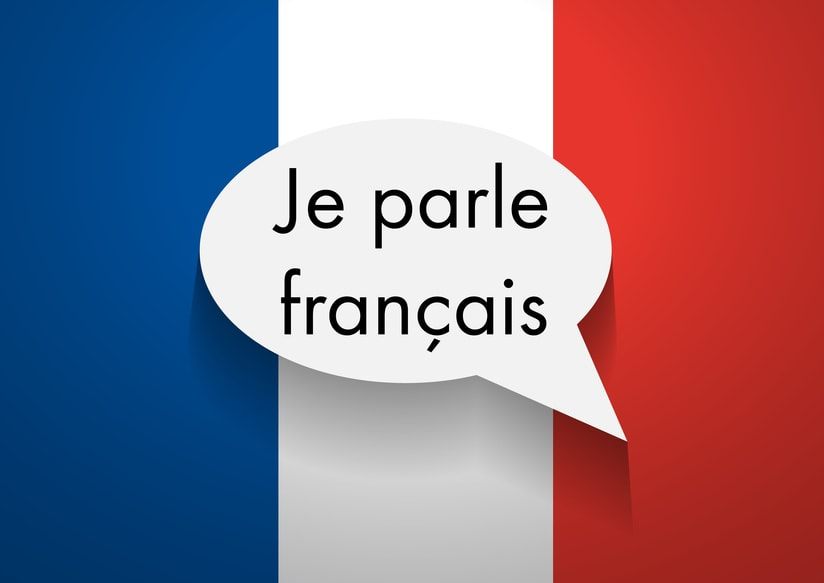 This means you are able to listen to and practice correct pronunciation from the very start of your French learning. 
Additionally, speech recognition technology is a fantastic tool to practice your speaking, as positive feedback will come once you get it right.
Several different theme packs include popular phrases instead of isolated words, making it quite efficient when it comes to teaching you how to communicate with strangers early on. 
Interesting Ways to Learn Core French
Keep in mind that you won't be missing out on core French, as Mondly also offers hundreds of verbs and nouns for you to learn. Starting simply with these concepts helps you to build the vocabulary necessary to make the conversation flow.
Even though it can be tough to learn the rules of grammar in a language that feels much more different than your own, getting the hang of grammar at the beginning is key.
The advanced statistics and leader board both go a long way towards guiding you into further work and progress. 
Intuitive AI Features
Among the many different features, you will get to practice writing, speaking, listening, and reading through exercises. Mondly's Learn French, Speak French app contains speech recognition technology that has been developed to the latest industry standards.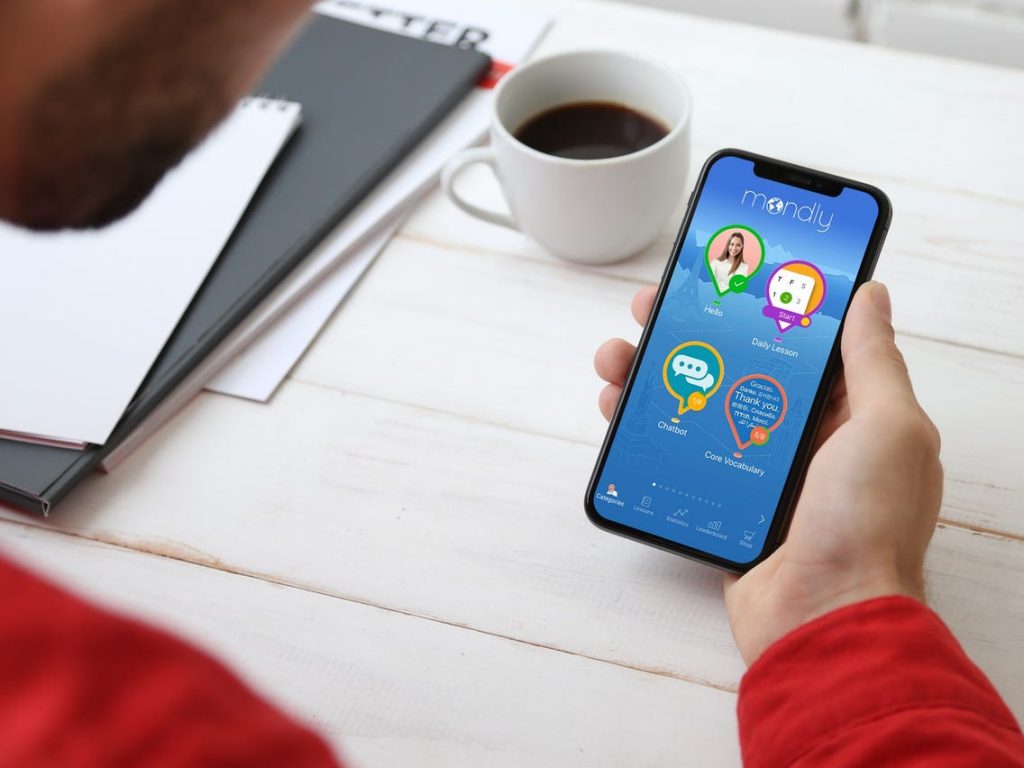 This technology provides instant feedback which makes learning and honing your skills in a foreign language much more accurate and streamlined.
The best part about the app is that it doesn't offer mundane theoretical banter when it comes to words. You will learn to converse about real-life topics and situations. So, instead of learning words or phrases in a vacuum that will not add any real value to you, Mondly claims to offer you practical lessons broken down into parts.
The app's AI is so intuitive that it picks up your individual learning needs and pace and presents relevant content to you in terms of where you are at any specific time in your learning. 
Affordable Pricing for Various Language Learning Needs
Learning French with this app is more affordable than going to a traditional language school. The first and base subscription option is a one-month plan that is set at $9.99. It is worth noting that the subscription will auto-renew each month until you cancel it.
While the 30-day package is quite affordable, Mondly provides its customers with an even more attractive offer set to $47.99 for an Annual plan. This plan is cheaper compared to other language learning apps like Duolingo Plus. So, if you like what the app after your first month on the monthly plan, it is a good idea to upgrade to this plan to reap more savings!  
There is another plan called Premium that costs $14.99 per month. While the content and the usage time limit are fixed in this plan, it is still not that great compared to the unlimited Annual plan that costs $47.99.
How to Download
Learn French is available on the Google Play Store for Android users. Go to the app store, search for the app name 'Learn French. Speak French' and click on the Install button from the app's download page.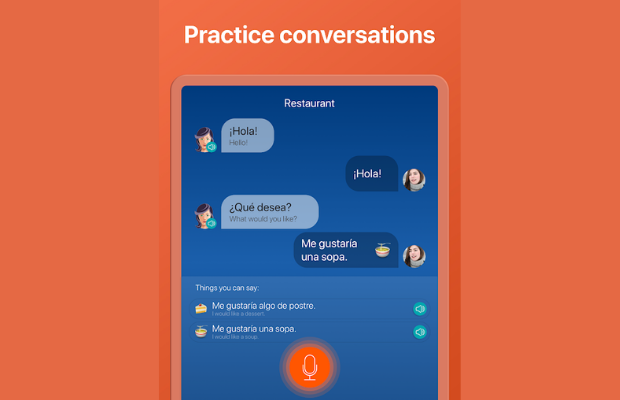 Image Source: Google PlayIf you use the iOS platform, go to the Apple App Store and download the app by searching 'Learn French: Language Cours‪e‬' and selecting the appropriate app from the various options in the search results.
Click the 'Get' button to begin downloading to your device. You will have to confirm the download with your fingerprints or password since it contains in-app purchases. 
If you use the Microsoft platform then this app is not available on their app store. Nor is it advisable to try to download any software that claims to be coming from this company. It may contain a virus and may hack your system to take away valuable data. 
How to Get Started
Once you download the app and open it, the first page you will be taken to is the setup dashboard. Here you will enter details like what your native language is. Next, you will also enter your current French level, for example, beginner, intermediate or advanced. Lastly, click the start tutorial button. 
Next, you will be taken to some interactive features of the app, and eventually, you will land on the page where you will choose what topics you like. For example, travel, business, fun, school, and romance. Thereafter, you will be taken to the activate trial page that will require you to enter your credit card details. 
The card doesn't get charged immediately as the company gives you the first 7 days as a trial period. Make sure to cancel with the time frame so as not to get auto-charged the monthly amount if you do not feel the app is right for you after the trial ends.
Pros and Cons
Like all the products and services out there in the market, Mondly too has its pros and cons and it will be wise to consider them before making any financial commitment.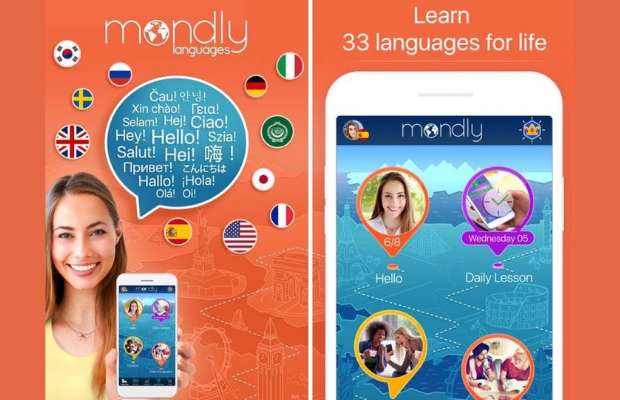 Hands-down this app is a better draw if you are going for a single language only. (Do not forget that Mondly offers other similar apps for different languages like Spanish, Russian, among more).
Also, users have pointed out that this app can be useful as an add-on to a French class program that can boost your learning and get you results.
The speech recognition system is not that great and not up to speed with recent times. Also, you cannot slow down the audio in listening exercises unless you are using the iOS platform. So, Android users are out of luck.
Tips
There are many good competing language learning apps out there. Give a few of them a try to see what learning environment helps you the most, and whose tools and features help you to be more engaged and committed when learning French. Free trials are a good way to test out different ones.
Not many people know but you can hit the cancel subscription button right at the beginning and you are redirected to use the trial without even having to pass through the initial credit card details! This way, you are more secure and assured that your money stays with you till you want it to!
As you progress in the lessons, you get points to show off your skills to fellow learners from around the world. However, this feature is allowed only for signed-in users. Beware that this feature takes you back to the subscription page so keep pressing the 'cancel' button whenever applicable.
Conclusion
The biggest advantage of this tool is its efficiency and the intuitive interface that it is highlighted by. It is suitable for beginners, advanced learners, and anyone else looking to improve their vocabulary, pronunciation, and grammar in French.  
Mondly offers an innovative approach to perfecting your vocabulary, grammar, pronunciation, and conversation!
German version: Wie Man Zuhause Mit Dieser App Französisch Lernt