No matter how well your baby sleeps at night (or not-so-well), now and then, there's nothing wrong with the need for some outside support. Apart from the prominent role that you and your spouse play in teaching your baby to sleep, sometimes you need to speak and pull out the big guns.
With technology running the planet, it's no wonder there are many excellent apps to make your baby's sleep more comfortable – and you certainly shouldn't feel guilty about installing one or more of them. Read on to learn about these sleeping apps.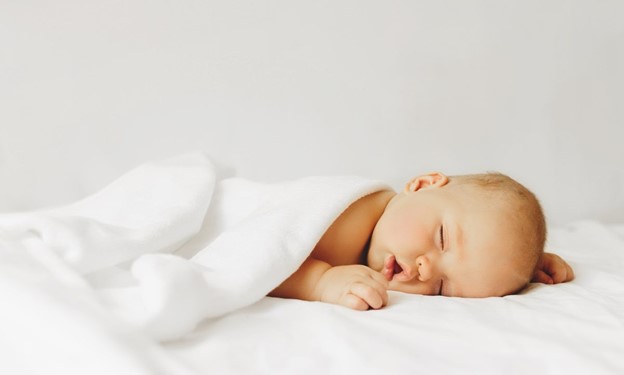 Image Source: Hello! Magazine
Sleepy Sounds
You can download this app for your Android and iPhone, and it is free. You can use this application to help your child or infant sleep. Adults that suffer from insomnia or sleep disorders can also use it.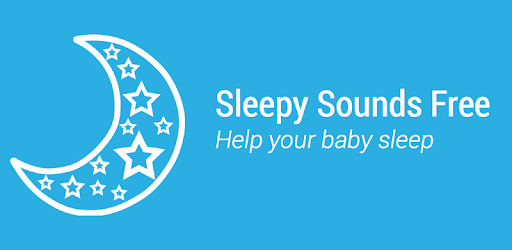 Image Source: Google Play
There are four choices to pick from: a set of lullabies, a collection of white noise, soothing nature sounds, or even your playlist.
You can continuously play the music (until you want to interrupt it) or set a timer. When you put the timer for 20 minutes, after 20 minutes, the device will automatically end the music.
Lightning Bug – Sleep Clock
You can download this app for Android and it is free. Lightning bug is a white noise filter and is suitable for setting the ambiance. Find sleep and relax faster on Android-powered apps with Lightning Bug, an ambiance, and a white noise mixer.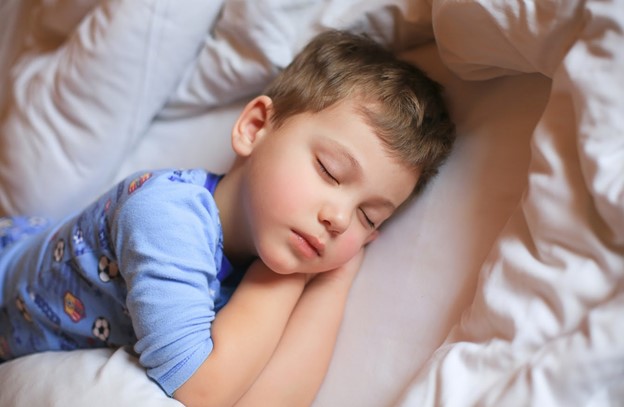 Image Source: The Journal
Lightning Bug includes a catalog of nearly 200 sound loops and samples ranging from the natural peace of rainstorms and ocean waves to pure white noise, urban trains, meditation bells, acoustic and electronic instruments, and down-tempo breakbeats.
Lightning Bug also incorporates many soothing backgrounds and visualizations of sound. It also has a sleek, customizable digital alarm clock, a perfect substitute for the alarm clock at your bedside.
Baby Sleep Sounds
You can download this app for your Android and it is free. Continuous, monotonous, and soothing noises help make your baby sleep.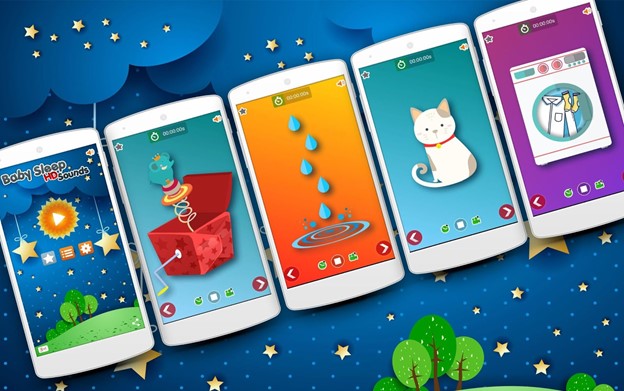 Image Source: APK Pure
Use the Baby Sleep Sounds app when a child has colic or is overstimulated and can't sleep, and you'll find that lulling your baby to rest can be quick and fun.
It's effortless to use baby sleep sounds: place the phone at an acceptable distance from the infant, select a sound, and set the timer that switches off the device after a designated time.
The child will calm down after a short period, stop crying, and fall asleep.
Moshi Twilight
If you're looking for an app that has it all, try the Moshi Twilight, downloadable on both the Play Store or App Store.  It boasts a massive library of sleep stories, meditations for mindfulness, sounds, and music. These sounds are soothing and are scientifically proven to help your toddler achieve the perfect environment for great sleep.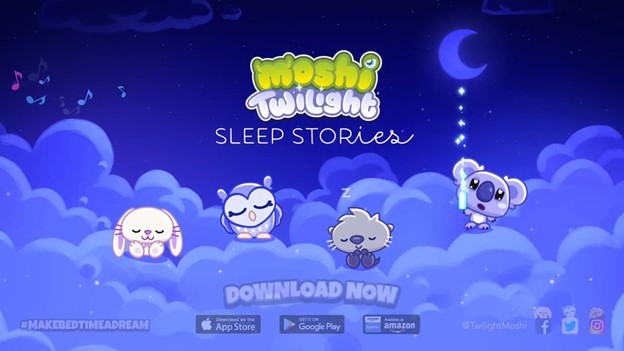 Image Source: Vimeo
Moshi includes over 200 pieces (around 85 hours) of original audio content, featuring characters such as SleepyPaws the Snoozy Koala. The app also includes special guest stories and meditations narrated by Goldie Hawn and Patrick Stewart.
The app includes bite-sized meditations and deep breathing exercises, soothing sleep sounds, and white noise tracks. You can also use the loop and replay functions if you need music to play throughout the night, aside from exploring curated playlists for specific situations like "Ease Anxiety," "Nap Time," and "Bedtime."
Baby Shusher
Catch some z's with the Baby Shusher, a sleep app that will incredibly match a baby's volume when they start crying. The app, available on iOS, allows parents to record their own shushes, which can be stored in the app and replayed.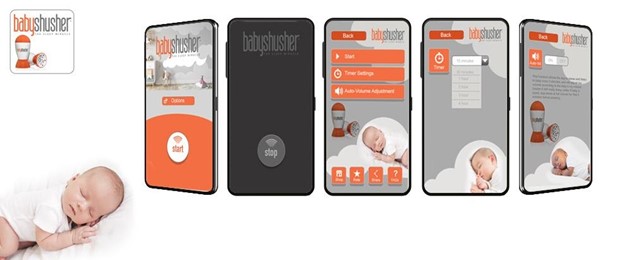 Image Source: Baby Shusher
By creating calm sounds, the app can stop the baby from crying with a rhythmic "shush," which engages the baby's natural calming reflex. This "shush" reminds babies of their time in their mothers' wombs so that babies can sleep peacefully and calmly.
Its Sound Equalizer feature "listens" to the sounds of crying every three minutes and automatically adjusts the "shush" volume to the volume of the baby's crying. This app is undoubtedly a lifesaver for parents and nannies trying to get their babies to fall asleep!
Lullaby For Babies
With over 5 million downloads on Play Store, Lullaby for Babies is a 4.9 star rated app that is guaranteed to make your babies fall asleep like an angel.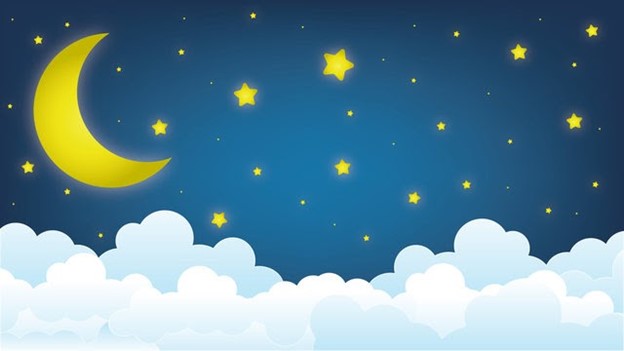 Image Source: Adobe Stock
With Lullaby for Babies, users are given the option to choose their music and the time or duration of playing the song. The songs are of high quality, which is relaxing for kids and babies.
Users love Lullaby for Babies because it's a straightforward application that gets the job done without many complexities and unnecessary features. It's a no-brainer app that parents of all ages can use.
Bedtime Music Lullaby Songs
Wanting to sing lullabies to your babies, but you keep forgetting the lyrics? This app has got you covered. This app, available on Android, contains natural music and relaxing sleep sounds of high quality that will surely give a soothing effect on your kids.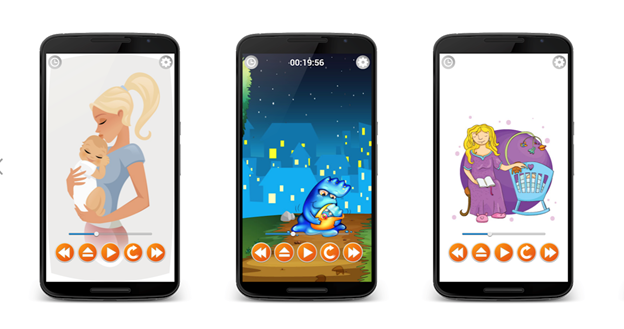 Image Source: Google Play
Lullabies are great tools to make kids fall asleep as their gentle tones and melodies help induce relaxation, calmness, and peace.
This app contains lullabies from the greatest composers of all time, such as Brahms, Puccini, Tchaikovsky, Schumann, Mozart, and Mendelssohn. You can get all of these for free.
Ninja Focus: Kids Stress Relief & Sleep
Ninja Focus partnered with a pool of child development experts, behavioral pediatricians, yoga instructors, mindfulness experts, parents, and school leaders to design the app to help kids focus and meditate before going to sleep.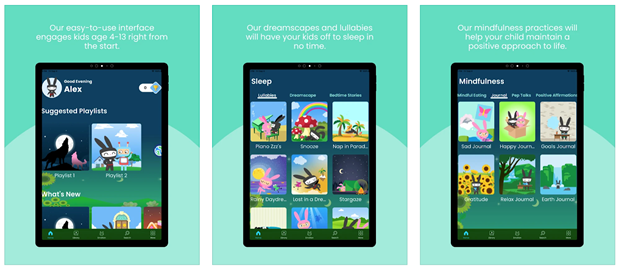 Image Source: App Store
With its rich collection of bedtime stories, guided meditations, and even yoga flows and focus music, the app is a one-stop app to promote positive behavior, emotion regulation, and focus. The music is engineered with bi-neural beats to support sleep, focus, and relaxation.
The app is free on Play Store and the App Store, but the premium version costs about $9.99 per month or $69.99 for an annual subscription. The app constantly creates and provides new content weekly to make your purchase worth it.
Children's Bedtime Meditations For Sleep & Calm
This meditation app features children's meditation stories by best-selling audio authors Nic & Sam, Christiane Kerr, Glenn Harrold, Lynda Hudson, Dr. Elizabeth Scott, and Jan Yoxall.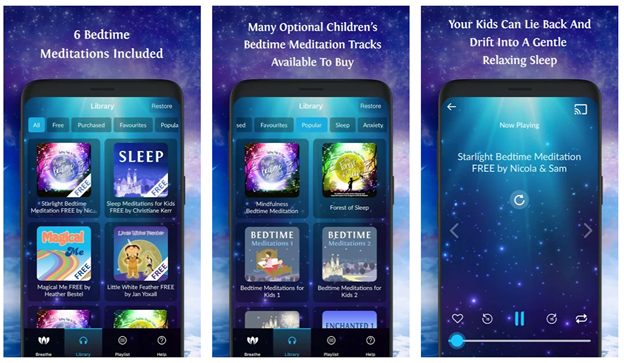 Image Source: Google Play
The app has six free bedtime meditations and kids' mindfulness exercises that you can purchase through the app. Children's Bedtime Meditations for Sleep & Calm is available for download via Play Store and App Store.
You can find many meditation tracks for children of all ages to help your kids sleep soundly on the app. The recordings are of the highest quality as they are professionally produced, so you are guaranteed that kids will fall asleep soundly and safely.
Ultimate Sleep App- Relaxing, Calm Music, And Sounds
The Ultimate Sleep App allows you to choose between 30 different nature sounds and white noise, all pre-mastered and the highest-quality stereo recordings. There are also 24 musical selections you can choose from to induce sleep and meditation.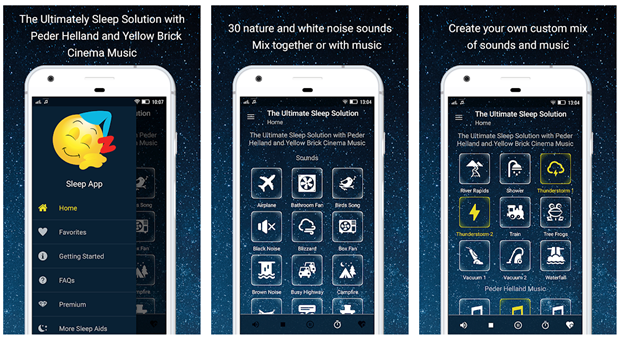 Image Source: Google Play
The app also allows you to create your playlist where you can create your custom mixes. With the Ultimate Sleep App, you can soothe your kids to sleep by turning your house into a peaceful sanctuary and blocking unfamiliar noise.
You can download the Ultimate Sleep App on Android but you can try out the Premium version for a fee. Don't worry; you can always avail of the 14-day subscription if you'd like to see if the app is the right fit for you.
Relax Melodies
Although not developed for children and babies alone, this app is filled with endless sounds and music that will tune out stress and anxiety and will allow you and your baby to have a good night's sleep.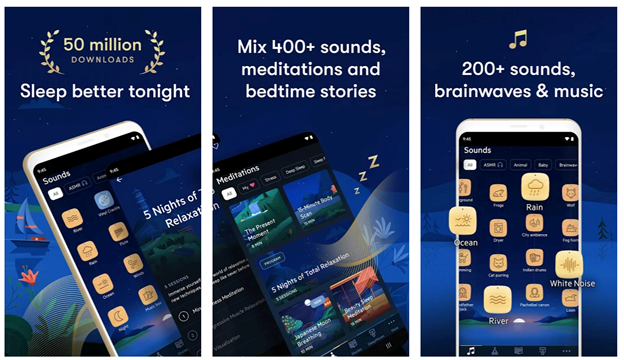 Image Source: Google Play
With over 200 sounds and music, 160 meditations and SleepMoves, and bedtime stories for the kids, Relax Melodies is a sure hit to all parents who want comfort and relaxation for their child.
The app is available for download on the App Store and the Play Store for free.
Sleep Meditation For Kids
Sleep Meditation for Kids is brought to you by award-winning author Christiane Kerr. The app includes a free track and access to the full range of Calm for Kids meditations which Kerr founded in 1999.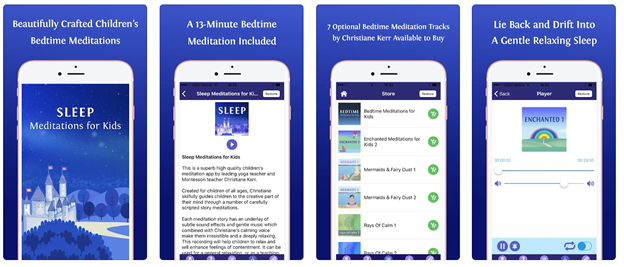 Image Source: App Store
The meditation stories are professionally recorded and carefully crafted with subtle sound effects and gentle music to make stories deeply relaxing and irresistible enough to make kids fall asleep.
Made for all kids of all ages, the app is available for download on the App Store and is completely free!
Baby Sleep-White Noise
Downloadable on Play Store, the Baby Sleep White Noise app contains a great library of soothing white noise and lullabies for your baby.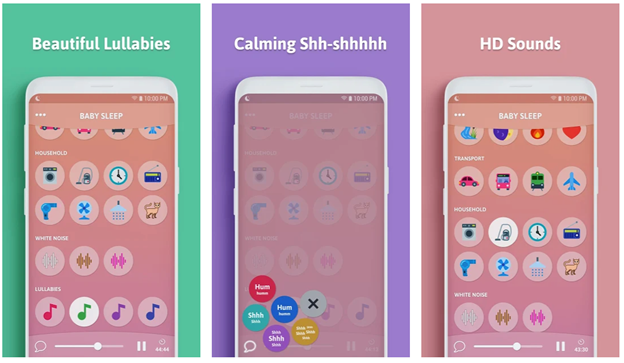 Image Source: Google Play
The app contains a smart yet simple feature, a timer, that enables you to save your battery by letting you decide on the duration of playing music.
Moreover, the app does not require an Internet connection, so your baby can still have a good night's sleep even if you are out of data or you are somewhere with limited Internet access.
Conclusion
Getting your child to sleep (and stay asleep) isn't a mission for the weak. Repetition, patience, and even a little meditation are, for the most part, a part of the vocabulary for any parent.
Try out these apps to make your babies sleep faster and for you, as a parent, to gather more sleep too!