There is no doubt that videos are one of the most relevant and engaging content formats on today's social media platforms. Video content has become a convenient, efficient, and effective marketing tool for companies and is currently more relevant than print and direct mail combined.
Speaking about my experience with video marketing, posting original videos won't do the trick at all; you have to have awesome video-recording skills. If you are willing to take your video content to the next level, in which it will look attractive, professional, and engaging, you will require a good video-editing application.
Today, I will talk about the Spark Video App – a video editing app that helped me enhance the quality of my video content.
About The Spark Video App
The User Interface
Easy Availability
How To Get Started
Editor Features
Create And Share
What Are The iOS Requirements?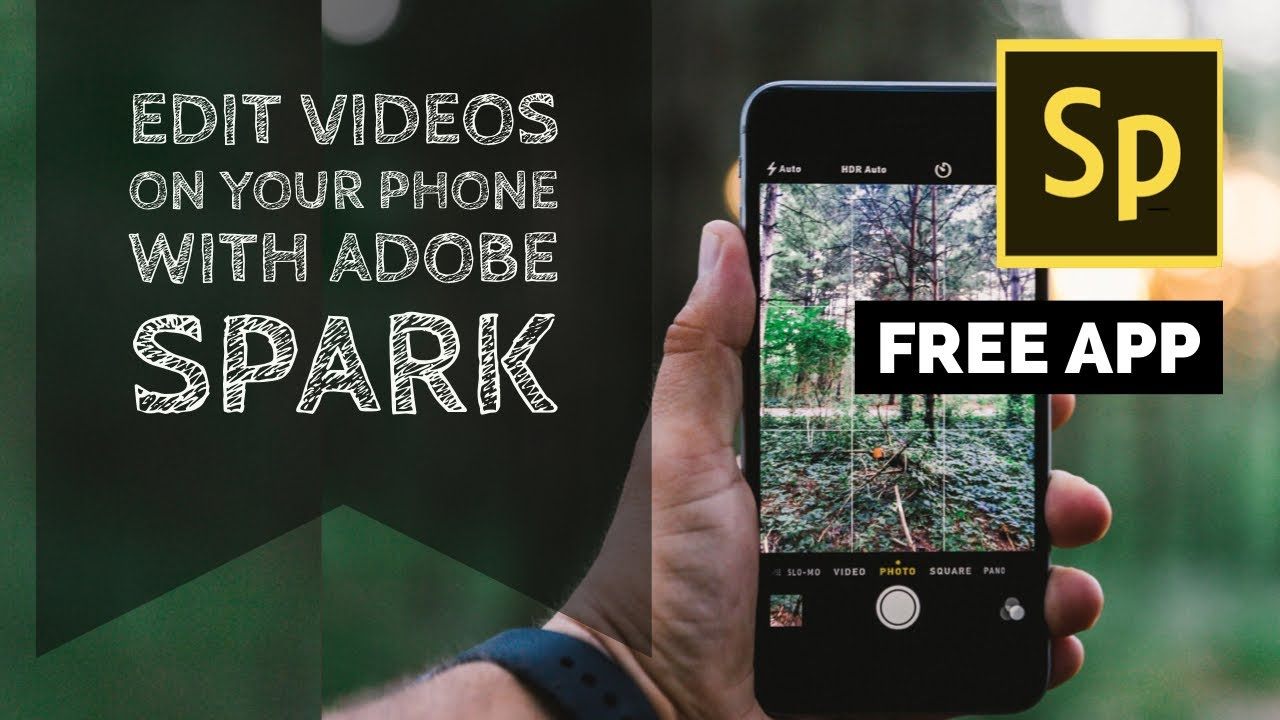 About The Spark Video App
Spark Video App is a free online and mobile graphic design app developed by the American multination software giant Adobe Inc. With Adobe's Spark Video app; I can quickly create professional and eye-catching video content without the help of a professional videographer.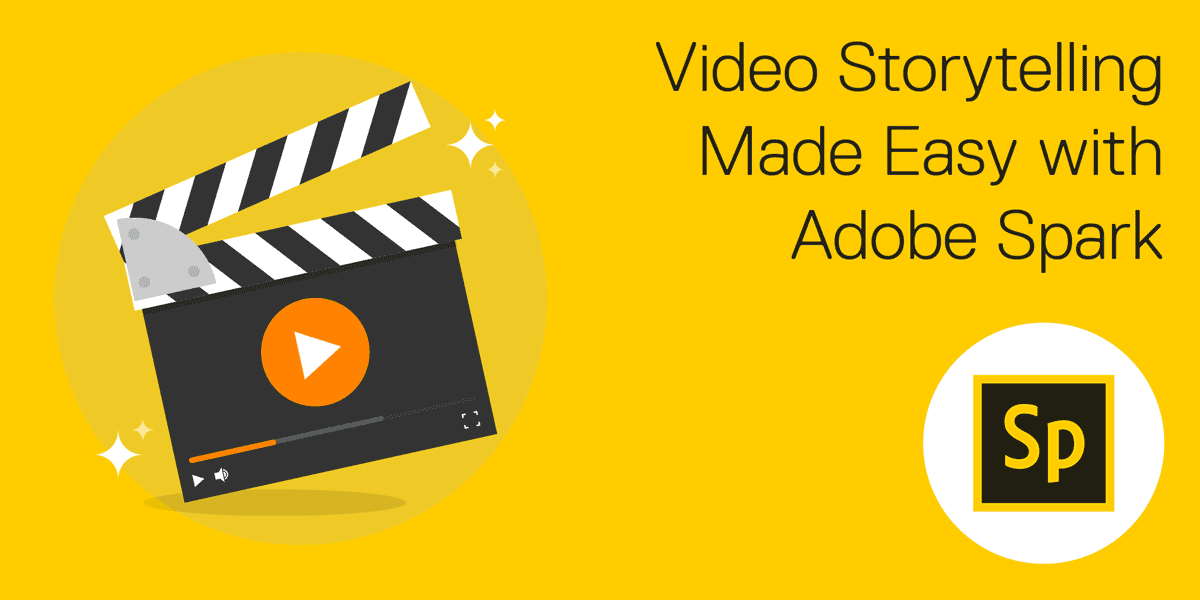 Though the app is not a tool for filming content, it allows me to create custom videos by combining motion graphics, audio recordings, photographs, texts, and icons.
With the Spark Video app, I can create short animated videos, narrated explainer videos, marketing videos, social media videos, tutorials, and so much more video content with ease.
Key Features Of The App
There are numerous other video editing applications on the web; however, Adobe's Spark Video app houses some amazing and exclusive features that make it a standout application in its field.
Below are some of these features that stand out to me because I couldn't find the same features in competitor apps.
The User Interface
The prime reason why I am in love with the Spark Video app is its super-friendly user interface. It has an extremely easy-to-use user interface, which makes the creating of video content fun, super simple, and very fast.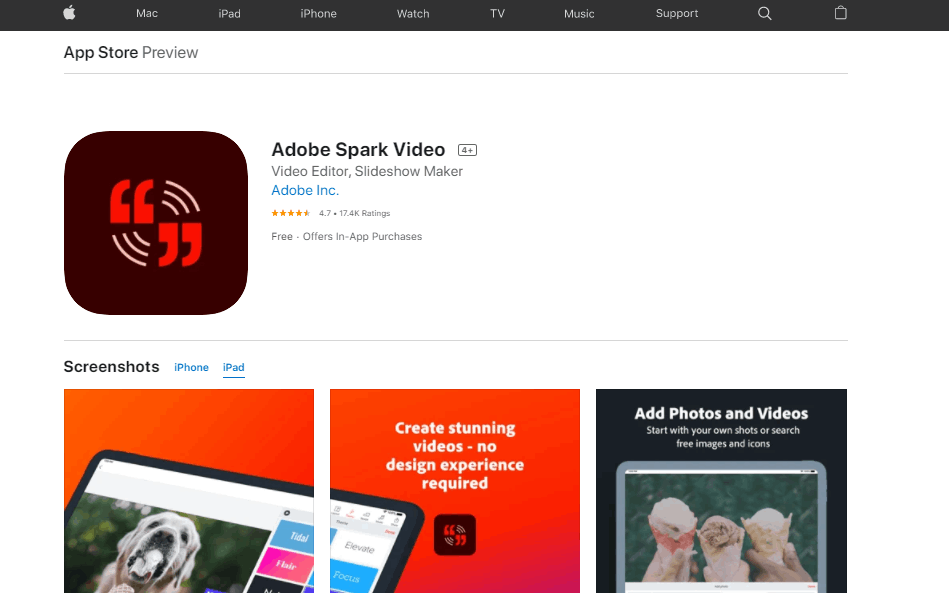 Another great benefit is that it doesn't take a lot of time to create these super cool videos.
Other video editing applications have comparably steep learning curves, but the Spark Video app has been minimized to the essentials.
It is built with the beginner in mind and truly is accessible for everyone.
Beautiful Typography And Professional Themes
The Spark Video App houses a huge library of beautiful typographies and professional themes that is super handy while editing videos.
Thanks to Adobe Spark Video, I could take advantage of Spark's expertly curated video themes as I began building videos.
The themes come loaded with a wide variety of fonts, transitions, and color schemes. Users can choose the theme that suits their videos and their contents and then decide if the final product is a compelling video or not.
Easy Availability
Uploading and downloading the video every time you want to watch it is a hassle I detest. The app is available as both a mobile and online-based application.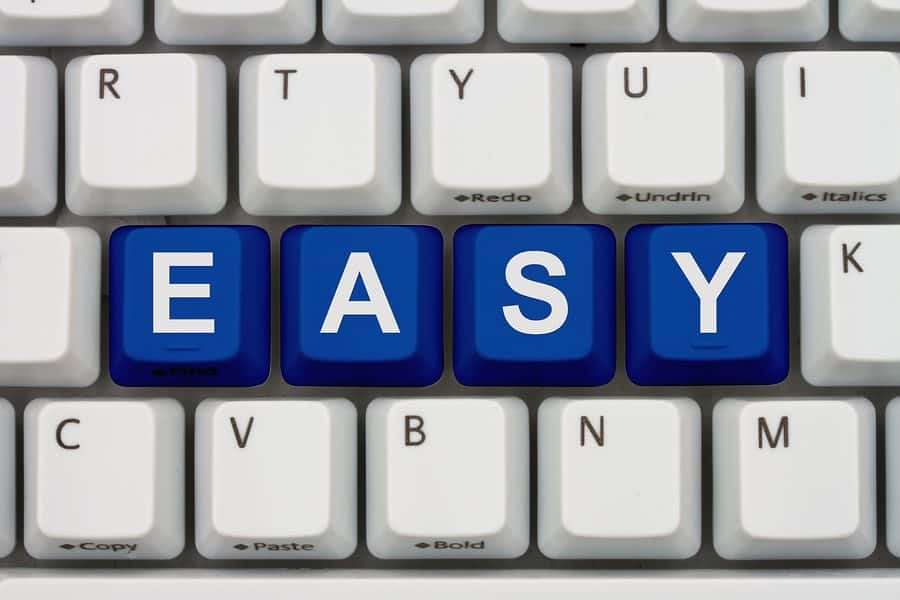 Therefore, it is much easier to access my Adobe Spark video content because every project is automatically synced to my Adobe account. Thus I can start from where I left on any of my devices.
Add Music To The Video Contents
All the video content that you see online has some background music. That is because music can add an entirely new dimension to the videos.
Developers at Adobe understand this and thus allow its users to add music to their videos. The Spark Video app has a library full of unique soundtracks categorized by different moods.
All you have to do is find the Music Tab, which is in the upper right corner, and scroll through the list of the songs, or if you want further customization, you can upload your own music file.
How To Get Started
First of all, I had to download the app on my phone. After the download, I was asked to sign up for an Adobe account to edit videos. Additionally, I was also provided with a login option via Facebook or Google, or Apple ID.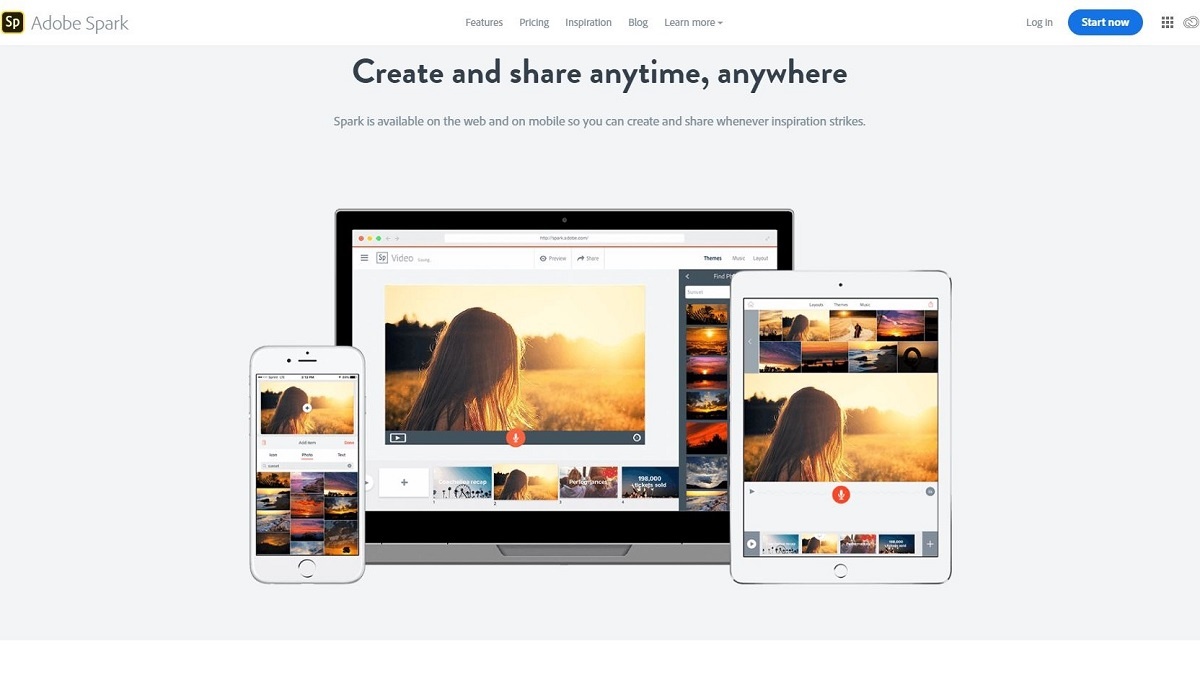 I suggest creating an Adobe account; it is way better as you could try all the editing tools in Adobe Creative Suite. And most importantly, the sign-up process is completely free. After this, the first thing you will see on the screen is a quick tutorial titled 'Get Started,' which is a minute long.
This video guide encompasses all the easy ways to make your video stand out in a sea of videos on the internet. From trimming and adding texts to adding and recording slides, the tutorial allows you to learn the basics of the app.
I also found that I could resize my videos between widescreen and square, record narration, and preview video. While you will learn these features once you use the app, I reckon you should watch the tutorial to get started.
Find Inspiration
Being a writer, I have experienced the unwanted writer's block where I feel that I am at a loss of words – not knowing what to write and that I need inspiration. This is the same thing I felt where I started using the app.
Although I was excited to use the app that everyone's been raving about, I didn't know how to make a video, what narrative to use, or what theme to choose. Thankfully, the app has a wonderful feature, 'Inspiration,' that helps you get out of your video creation block.
Editor Features
One of the very first things you need to do when you have to edit your video is to choose the layout of your video. The layout option lets you choose between having a full-screen or split-screen video. There is also an option to add a caption and the title to the video.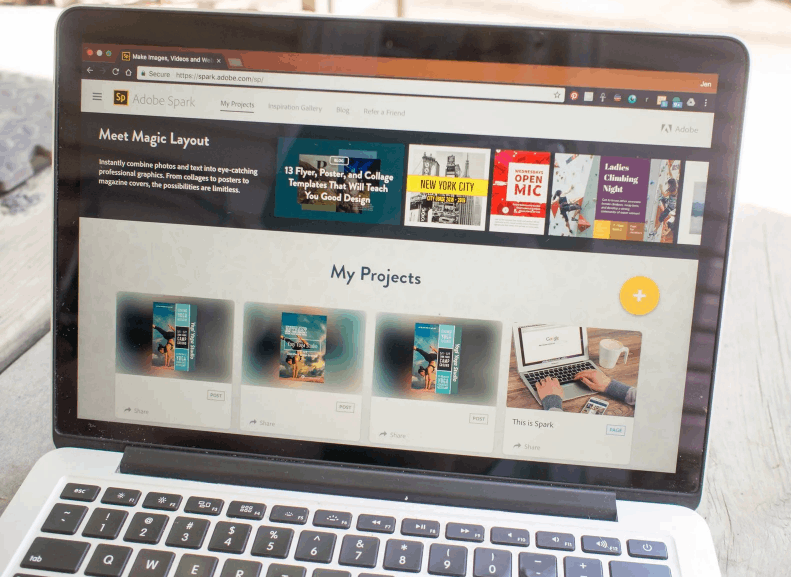 For me having the right theme matters a lot when making a video, and I'm sure it'd be the same for you. In this app, you will be relieved to find a handful of themes to help you can create magic with your video and editing skills.
As mentioned earlier, there is an option to resize your creation. While some videos come out best when shot on a widescreen, there are videos that look good on a squared size. This also depends on the platform you will upload your video to.
You can choose any of these options to make sure that your video turns out great. Remember that size does matter.
Add Music To Your Video
Breathe life into your incredibly shot and brilliantly edited video by adding music. You can either choose the music from iTunes or any files on your device.
There is also a collection of music categorized under different genres to get you started. From happy and playful to relaxed and rousing music, there is a wide range of niches to pick your music from.
Create And Share
Once I am done with the video editing, I can share my video with the world. You can either share it on Facebook or Twitter. You can also share via email or save it on your camera roll.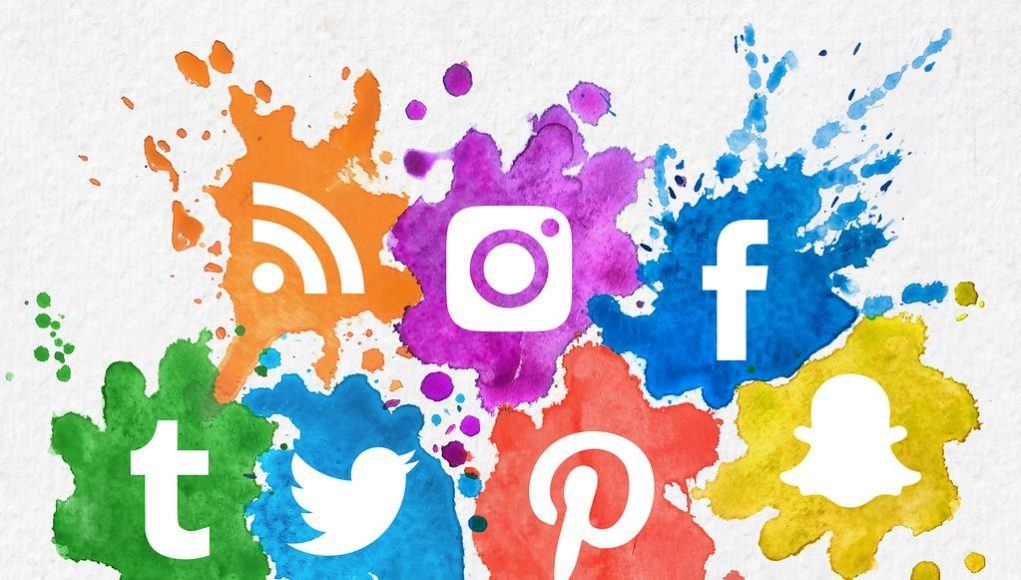 As I'm not a big fan of social media and I am just starting my video journey, I usually share my videos with my dear friends via messages or mail.
How To Download The App
The app is currently available only for Apple devices and, of course, on the web platform. As for installing the app on my Apple device, it was pretty easy – all I had to do was go to my phone App Store, find the Adobe Spark Video app, and tap on the install button.
Unfortunately, after years of success in the iOS platform, developers are not releasing an Android version. All in all, Android users might have to wait a little while to get their version of the app.
What Are The iOS Requirements?
The actual size of the app is just 168.8 MB, so it should not be a problem to fit the application on your phone.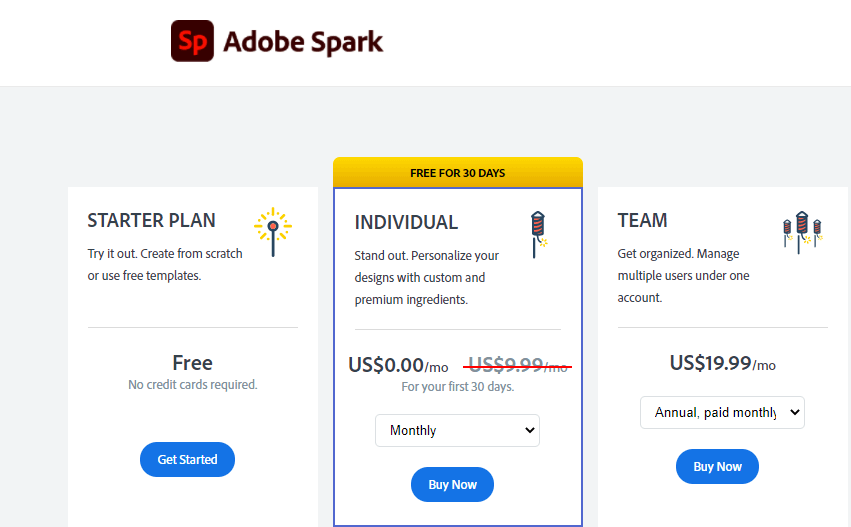 If you are using an iPhone or iPad like I am, you have to run iOS 13.0 or above use the Spark Video App without any issues.
How Much Does It Cost?
You can do a lot of editing with just the free subscription of the Spark app, but if there's more that you want to explore, you can always opt for a paid subscription. It starts at $9.99 per month and goes up to $99.99 for a year's plan.
You can crack your videos up a notch with the paid subscription by adding your own brands for a one-of-a-kind feel and presence. The subscription also lets you use shared brands and switch between them even when you are in the middle of editing.
Yet another feature I am happy to pay for is styling videos with my own customized themes. I have realized this boosts my audience recognition. I also make sure to add my watermark and bumper, which makes my work stand out and recognizes the hard work that I put in.
The Bottom Line
To sum up, I would say that the Spark Video app is a great platform for beginners. Spark Video is the perfect app for you to uplift your editing game and create masterpieces. However, the only problem with the app is that it is not available for Android devices. We hope that might as well soon be resolved.