UFC stands for the Ultimate Fighting Championship; if you are a huge fan and you don't have cable, then don't worry; you can still watch all the action online. Generally, watching UFC is pretty easy, and all you need to do is log on to UFC.TV.
Other than the UFC.TV app, the other platforms that have permission to stream the fights live are Sling TV, BT Sport in the UK, Match TV in Russia, and Amazon Prime Video.
Here are the ways and platforms to watch UFC online:
UFC Pay-Per-View
ESPN with FUBOTV Live Stream
Reddit
Fox Go
VIPBox
MMA Mania
Hulu TV and YouTube TV
First Row Sports
Image Source: The New York Times
UFC Pay-Per-View
First and foremost, the most fantastic option to watch any UFC event online is by signing up with the official service. From the website, you can navigate to the "Watch" tab. Please open it and log in with your details to start watching live streams and other content.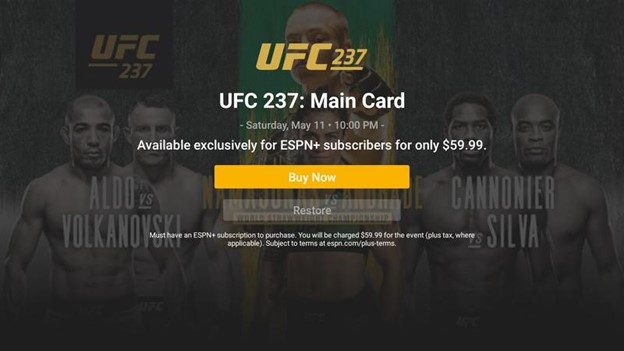 Image Source: Techno Buffalo
You have two subscription options; one is the UFC Pay-Per-View. The second option is a UFC Fight Pass. The Fight Pass gives access to UFC and Dana White's, Titan FC, LFA, and tons of library content.
If you are a patron of only UFC, go with the Pay-Per-View option, but if you want access to other types of content, too, choose the Fight Pass.
Watch UFC On The Go
This means that you can download the UFC Go official mobile application on your phone. The application works seamlessly with Android and iOS devices. The best thing about watching from the mobile app is that you can watch from anywhere.
In addition to this, the mobile app will also send notifications and alerts so that you never miss a single minute of your favorite events.
ESPN With FUBOTV Live Stream
ESPN is the most well-known name in sports. They have a website that you must pay to watch their sports, but there are a few fights that are available to stream for free.
Image Source: Film Daily
The best thing about this site is that it provides high-quality videos, and you can watch as many fights as you want and other sporting events as well.
Watch ESPN On Your Phone Or TV
The best thing about watching UFC with ESPN is that you will be watching from official channels. First, the official channels comply with the privacy norms. Second, you get the option to watch the same content on your phone or tablet.
This gives you the freedom to watch the UFC matches anytime, anywhere without depending on a cable connection.
Reddit
Most people have heard of Reddit, but they probably do not know that it can also stream some MMA fights and other sports. This is one of the best places to find free unofficial streams that you can watch whenever you want.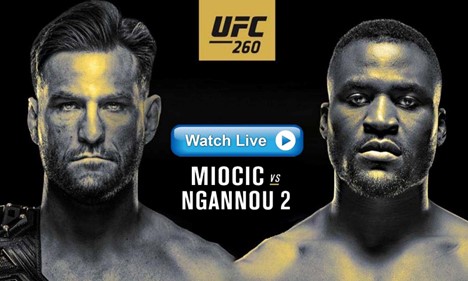 Image Source: The Sports Daily
The streams are usually posted on the site by other Reddit users. You are likely to find plenty of communities supporting many different sports that are streamed on the site. The users usually down-vote or up-vote the video based on its quality.
But Is Watching Live Stream From Reddit Safe?
Well, watching any live stream has its pros and cons. If the stream is powered by an authentic channel or service like HBO, ESPN, or even Star Sports, it is safe to watch as these services rely on their infrastructure.
But when you choose a stream from a link given on Reddit, safety can take a back seat mainly because the unauthorized live streams are mirrored from other official channels. Facilitating these live streams is not done in a legible manner.
When you select any link to watch content from a Reddit post, do a Google search of the website mentioned in the stream link. Check some reviews and authenticity information of the same. It will give you some idea about its safety.
Fox Go
This site allows you to watch live streams from FOX Sports. This network has a wide variety of sports, and plenty of MMA fights for fans to watch.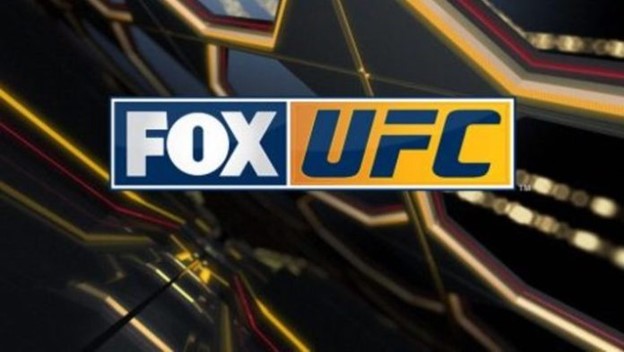 Image Source: MMA News
You can download the app and access it on your smartphone. It is free to download but requires you to sign into one of the cable TV providers.
The best part about this site is that they have plenty of videos for you to watch, and they do not contain any dangerous ads. On the other hand, it is not free as you must have a cable TV subscription and it is not available in all countries.
Can I Also Watch Live Stream On The Fox Sports Go App?
Fox Sports has its dedicated official iOS application that provides access to the content that is available on the TV channel or the website.
The benefit of using the mobile application over TV or computer is the accessibility and convenience.
To watch the content from the app, you need to use TV credentials for signing in with the application and start watching. You will come across advertisements within the application, just like the TV channel.
VIPBox
VIPBox is the curator of many MMA streams and other sports. The platform is easy to download and use, plus it is free of charge.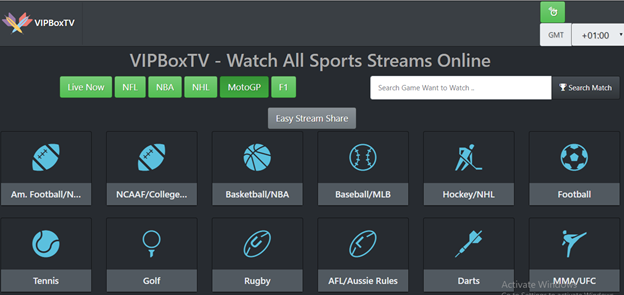 Image Source: Tech Viral
Most of the available streams come from sources unavailable in most countries due to geo-restrictions and copyright laws.
A VPN comes in handy at this point to combat these restrictions and enables you to access the fights right on your phone.
The beauty of this app is that it is simple to use and free, plus it provides you access to millions of streams from around the world.
Concerned About The Safety Of Using VIPBox?
The best way to check an application's authenticity is by conducting a quick Google search. If you prefer checking the antivirus websites, they regularly post reviews and safety checks about several third-party applications.
Most of the applications like VIPBox will install malware called SuperFish in the mobile phone. This will lead to abrupt advertisements popping up on your phone. Once such applications are installed, it is not easy to remove their malware that comes with them.
So, your best bet is to thoroughly check the application status before downloading the same.
MMA Mania
MMA Mania is a connected service to ESPN+. It is an online website that provides live streams to all the UFC fights and other events. This website has been providing the ESPN live streams of UFC and other events for quite some time.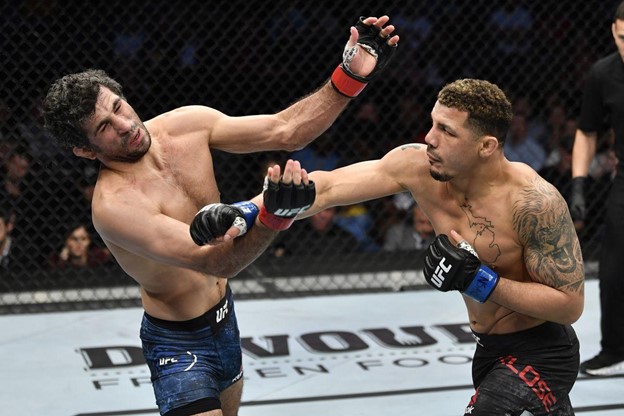 Image Source: MMA Mania
Apart from the live streams, MMA Mania also shares general and event-specific information via news articles, videos, and other content types. Out of all the alternatives that you might find online, MMA Mania is a better option.
Is MMA Mania Free?
No, the pseudo-official website for watching events related to UFC and other similar events is not free. Since it is attached to ESPN, you must have an ESPN subscription to watch the same content on this channel.
Hulu TV And YouTube TV
You must be wondering why we have mentioned both these website names in one heading. Well, this is because both the platforms provide high-quality content, both as live streams or as recorded files.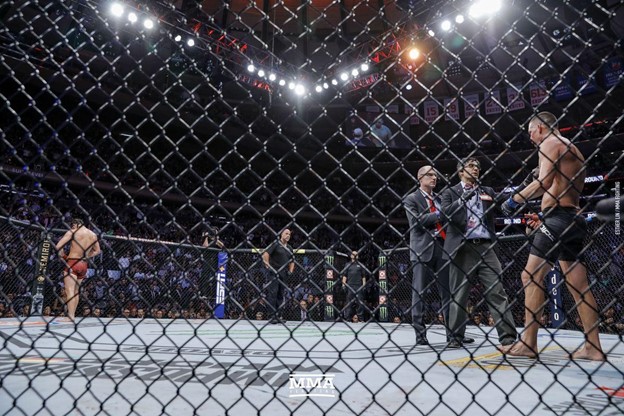 Image Source: MMA Fighting
Hulu and YouTube are somewhat similar platforms. Some of the content on both these websites is free; live events like the UFC are available to a subscription plan.
Do Hulu And YouTube TV Have Their Own Channels?
No, the thing with these websites is that they run like a TV service. If you have a TV service at your home, then don't go for this option. Instead, ask your TV service provider to give you the credentials and log in with them to the official channel websites for access.
With Hulu and YouTube TV, you will get access to the same channels as on your TV. So, when you log in to your Hulu account, you will come across the option of watching ESPN on the platform.
That is the kind of live stream that these platforms offer. The same is the case with YouTube TV. You will get access to the official TV channels from where you can watch the content you like.
First Row Sports
First Row Sports site provides free MMA streams and other sports as well.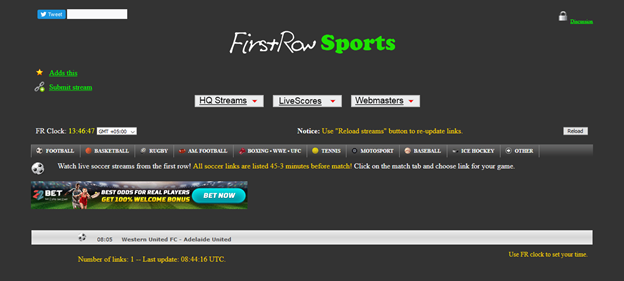 Image Source: The Tech Blog
It is effortless to download and use, plus you do not need to have any subscriptions.
Ads In First Row Sports
It is, however, full of annoying ads that are likely to cause some frustrations as you try to stream a fight.
These ads may also be dangerous and infect your device with a virus. Therefore, it is advisable to either use an ad blocker or subscribe to a VPN system that ensures you are well protected.
Conclusion
The best thing about these sites is that they also provide you access to other sporting events, and we all know that most people enjoy more than one sport. Considering that if it's basketball season and you want to watch both sports.
You have the added advantage of having a site that is free and able to keep you updated on both fronts. However, it is always better to prefer watching such live events from the official channels.