Being a content creator requires a lot of creativity. There is never a day that I did not need a tool that sparks my creative passions and helps build my unique brand, especially on my socials.
Fortunately, I discovered Instasize, a free app that makes my content stand out with easy-to-use photo and video editing tools. As they say, the best things in life are free, and this app's features are no exception.
Learn more about the features and tools of Instasize as you read on, and discover why it's a great photo and video editor for content creators like me.
Applying Filters to Photos and Videos
Layering Photos and Videos
One-Tap Resizing—Fitting Entire Photos Anywhere
Getting Vintage Overlays
Editing Videos from My Phone
Accessing Millions of Stock Photos
Choosing from Hundreds of Unique Backgrounds
Retouching Photos with Beauty Tools
How to Download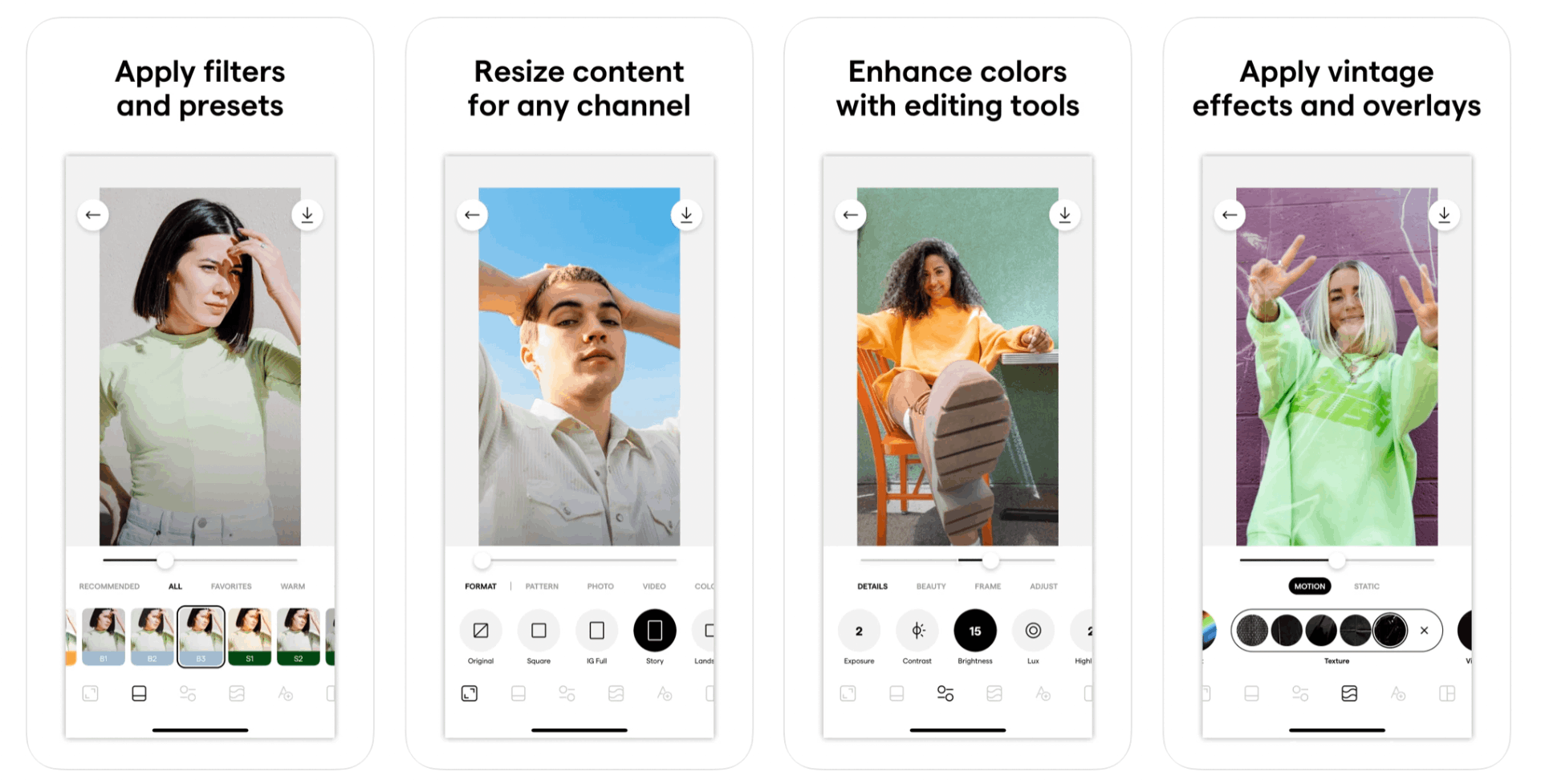 Applying Filters to Photos and Videos
Over 130 professional-grade photo filters inspired by influencers and photographers are available in the Instasize app. This is fantastic because I can also use them on my videos!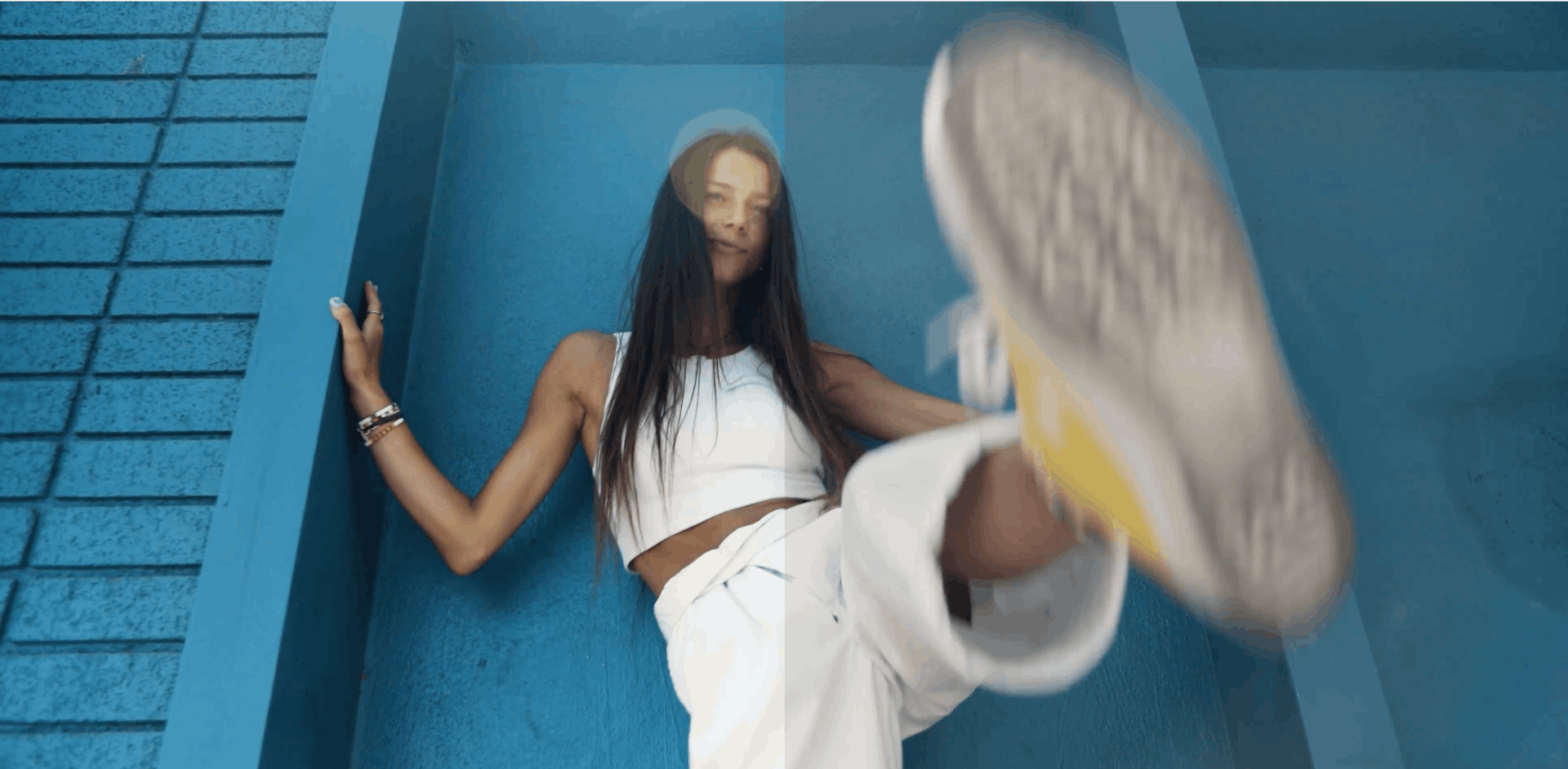 Since I am just starting out using the app, I stick to one filter to create my chosen aesthetic. After all, if I want to, I can expand my filter selection based on the colors in my photos.
Color Packs and Adjustments
Gladly, Instasize has grouped its filters into color packs, making finding one that matches my photos a breeze. After finding the main filter I like, it's already simple to pick a few complementary filters to add to the mix.
Since filters aren't one-size-fits-all, I always need to make a few adjustments. The first and most basic adjustment is increasing or decreasing the filter's intensity. After I've got the filter where I want it, I start working on more intricate details.
Layering Photos and Videos
This type of photo editing has most likely appeared in your Instagram feed. It's all the buzz among influencers and creatives, and for a good reason!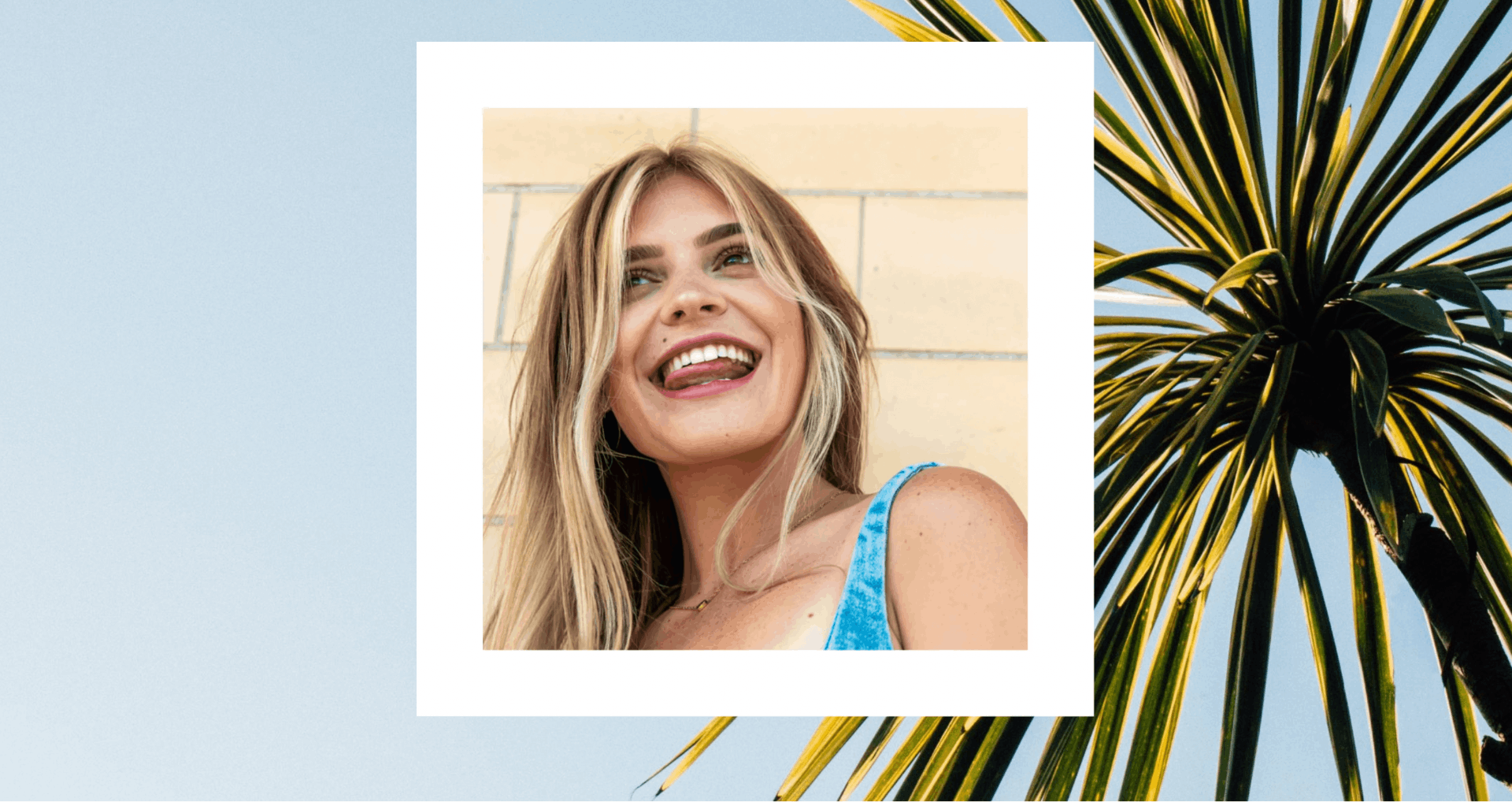 Layering photos gives my feed more appeal and variety, and it's a simple way to incorporate stunning colors and patterns. Stacking my favorite photos is so easy with Instasize's layering feature.
I keep my photos and videos simple to avoid a cluttered final image when it comes to layering. I also use blank washes of color, zoom in on my photos, or even employ slow-motion video footage to balance my layered compositions.
Moreover, I usually go to nature for inspiration. Clouds, rocks, flowers, chain link fences, buildings, brick, and other common textures and patterns create excellent backdrops for my main picture.
Considering Colors
When layering my photos and videos, I make sure that my content matches the colors in my foreground.
I interchangeably use monochromatic or complementary colors for contrast, depending on the theme I want to achieve.
One-Tap Resizing—Fitting Entire Photos Anywhere
The Instasize app specializes in resizing, as its name implies. For every popular social media channel, it can access the perfect one-click crop. This includes crops for IG full, IG story, square, Facebook, Pinterest, and Twitter.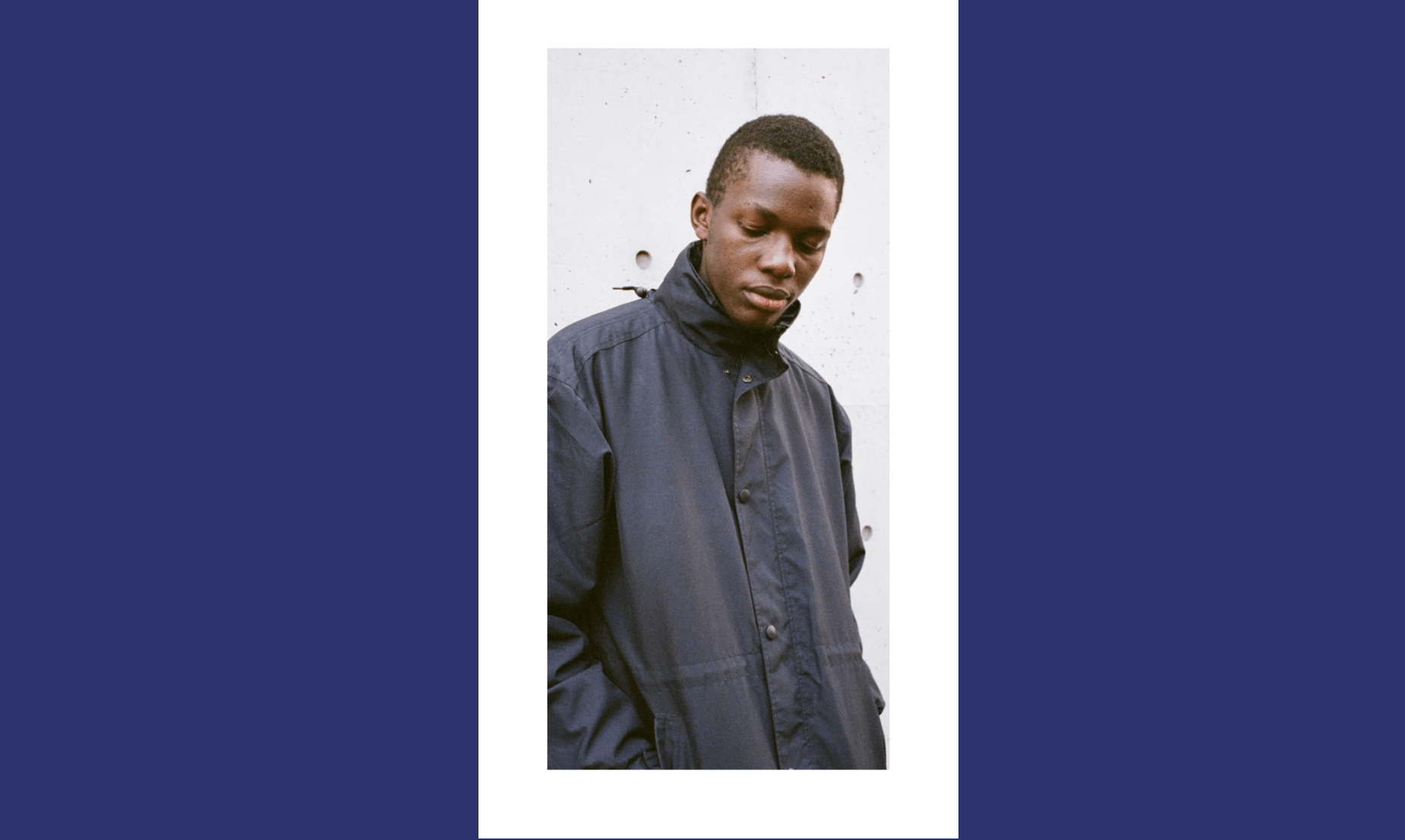 When cropping my content, I need to keep in my mind a few things like the Rule of Thirds and 4×5 Ratio. For the Rule of Thirds, I divide the image into nine equal sections by two equally spaced horizontal and vertical lines. The subject is positioned along these lines or their intersections.
The 4×5 ratio is the way to go if I play the Instagram algorithm game. This crop takes up the most space, giving my shot the best chance of being viewed.
Overall, I find the Instasize cropping feature simple to use because I can do it with one tap. Also, the image resolution is never compromised.
Video Resizing
I don't have to spend money on video resizing software anymore with this feature! The Instasize cropping tool allows me to easily crop my video to fit it into an Instagram post.
I usually use a photo for the first slide and then swipe for the fully formatted video to keep my feed clean.
Getting Vintage Overlays
I don't need a film or DSLR camera to create an artistic image with Instasize. The app has some lovely, vintage-inspired effects to create a retro vibe. I can take photos with my phone and apply an overlay for stunning photo effects.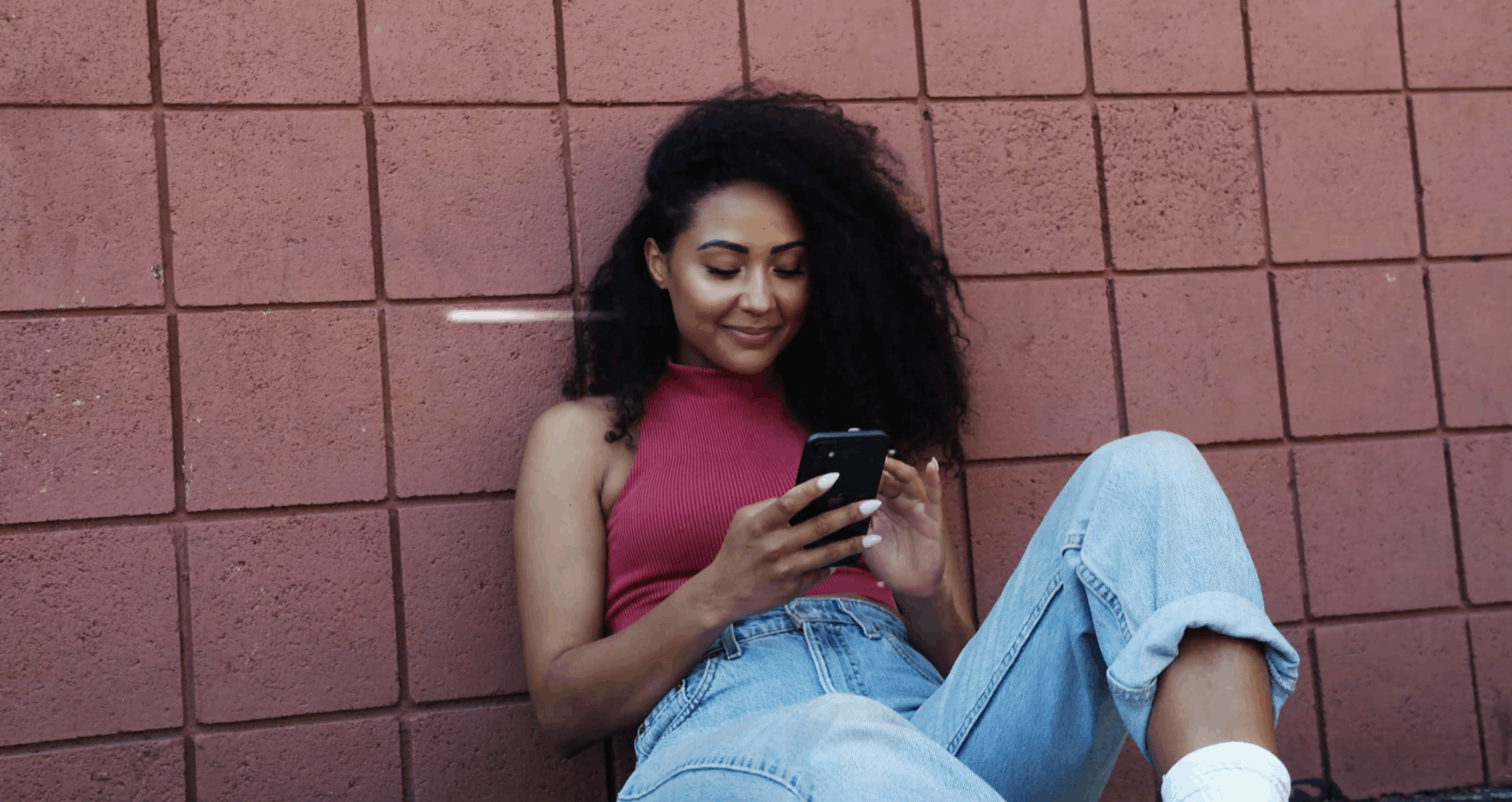 I also use static overlays for photos and motion overlays for video. I sometimes get creative and mix motion overlays with static images for subtle, fascinating movement in my edits. The light leaks like amber, rainbow, electric, burn, and flare also keep my feed fresh.
The film overlays create a realistic film grain look on my phone images that imitate ancient analog cameras' vibe. I adore how effects like flutter, dust, and scratch transform my modern photographs into old, beautiful memories.
I use textures like bubble wrap, folded paper, creased paper, and plastic overlays to add depth and produce unique grunge photo effects. The use of timestamps, light strips, and VHS buttons evokes a sense of nostalgia from the 90s while also eliciting emotion.
How to Use Overlays
To use overlays, I open a photo in Instasize and select overlays. Then, I choose an overlay based on the content and vibe I am going for.
Lastly, I decrease intensity according to my desired effect.
Editing Videos from My Phone
Video editing is a challenging task, and Instasize simplified the procedure! With only one click, I can apply stunning video effects and filters. With this app, creating compelling video content doesn't have to include complicated software.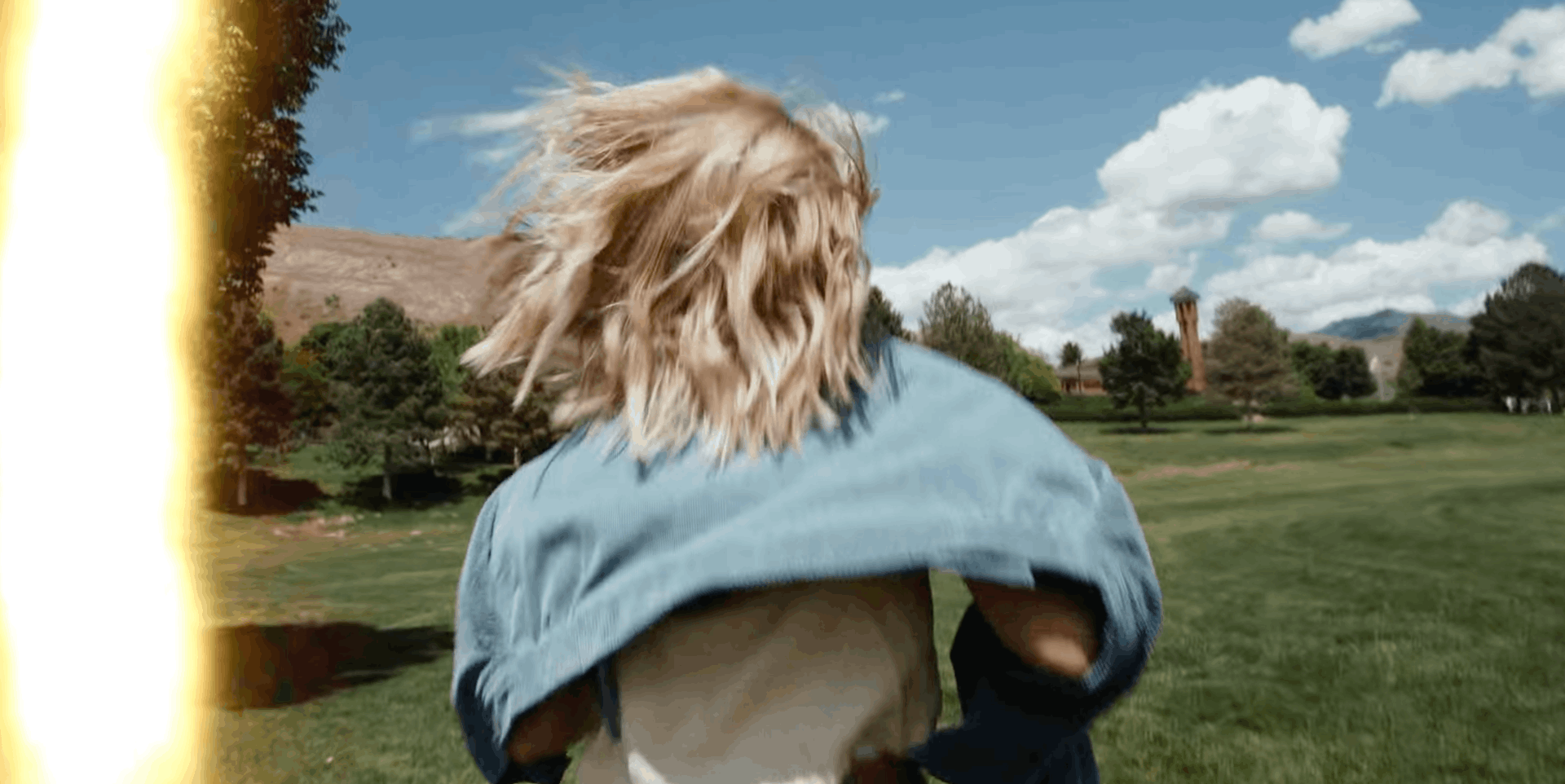 Instasize offers one-click preset formats for most social platforms, with differing requirements for optimal video dimensions. I can get the size I desire without the headache of odd crops and low-quality uploads with this feature.
I use its mobile video trimmer and user-friendly UI to optimize my videos. Instasize also supports various video formats, allowing me to download in any format I need! I can resize the same video in any format to make it look presentable and ready to be shared across different platforms.
Influencers, social media managers, small business owners, and anybody who needs to create rapid, high-quality promotional content would appreciate this tool.
On Filters and Fonts
Its professional-grade filters, vintage-inspired overlays, effects, and backgrounds also add life to my videos. I also chose from the app's 30 carefully curated fonts to achieve the perfect look.
With this functionality, I can easily add titles, subtitles, descriptions, and more to my videos.
I select the add text button, pick my favorite font, customize its size, style, and color, and align it.
Accessing Millions of Stock Photos
Instasize collaborated with Unsplash to offer users access to their entire photo library. Using the app's stock photography collection, I can easily layer my work with work from thousands of other creatives.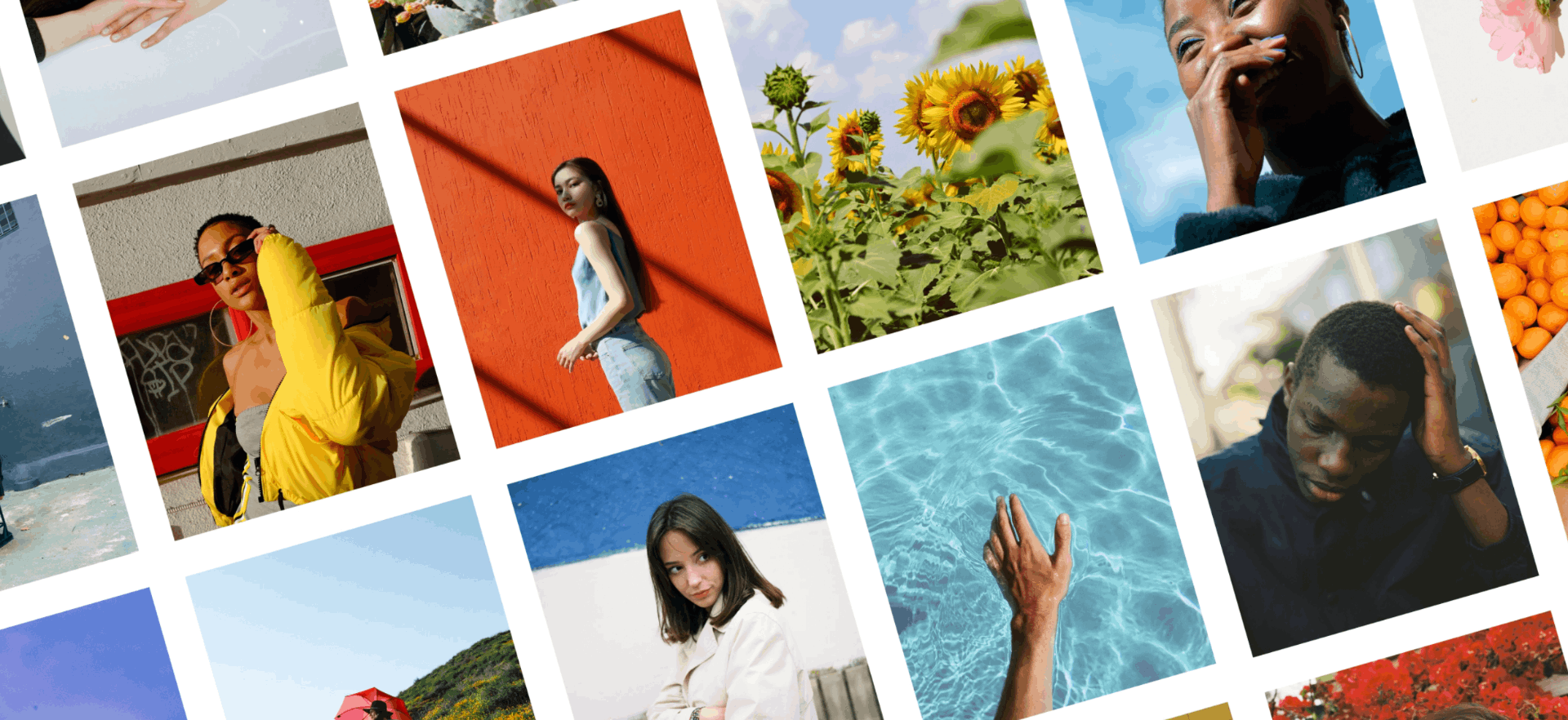 All photos have a universal license, which means I can use them for personal and professional projects, such as photo backgrounds, advertising, websites, social media posts, Instagram stories, and art projects.
Plus, I can customize the photo with Instasize's editing and design tools to make it my own.
How to Access Free Stock Photos for Instagram
When I need high-quality stock photography that doesn't look like stock photography, I open Instasize and go to the top right and select "free images."
Then I use Unsplash to search the library by subject, color, theme, etc. After that, I chose the stock photo I'd like to use and edited it as usual. I go to the background section to use stock photographs as backgrounds.
Choosing from Hundreds of Unique Backgrounds
I use aesthetic backgrounds to up my Instagram game. This feature is great for maintaining the size of original content by using a clean, white background and providing white space between the images on the grid for an artistic look.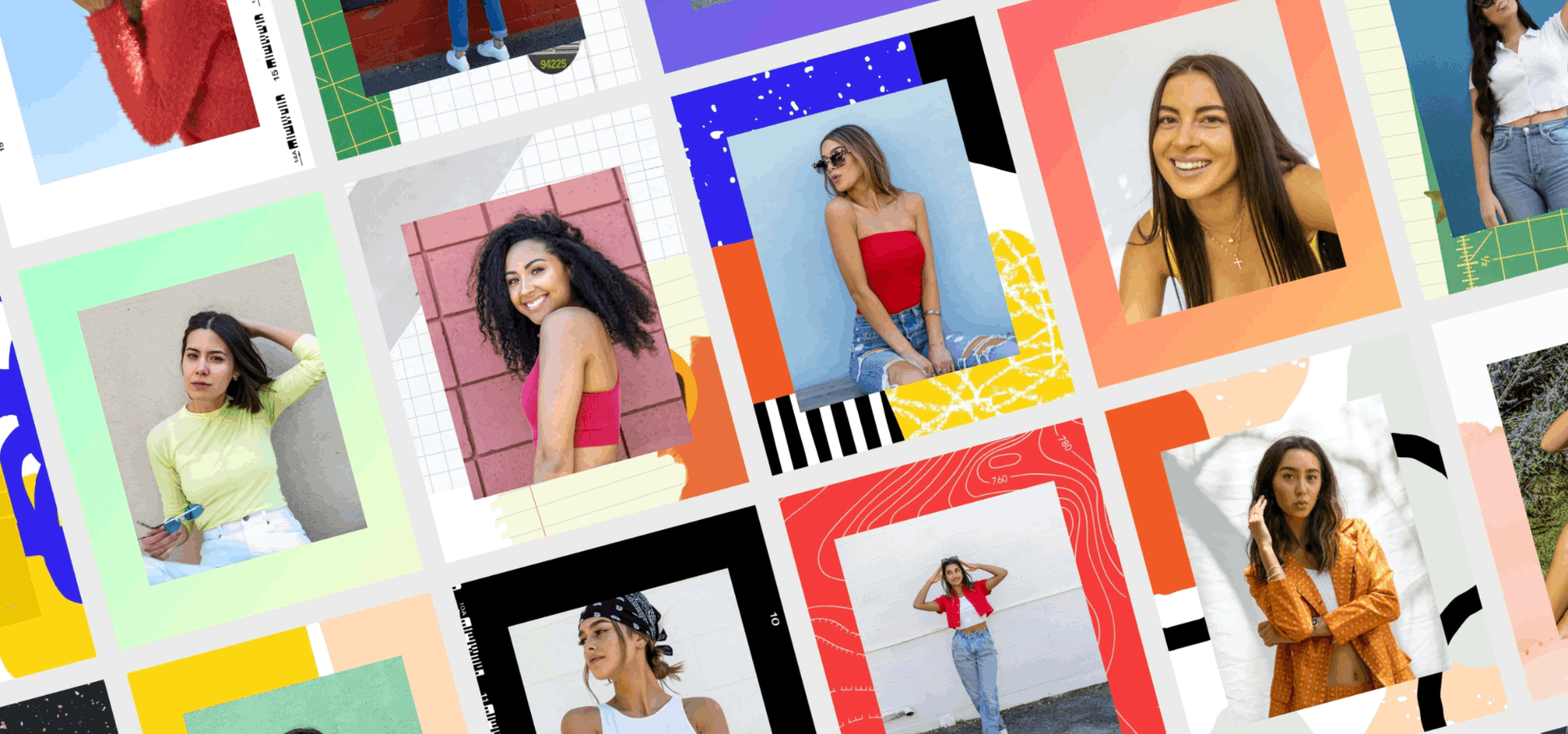 Alternatively, I create a variation to my feed by using patterned backgrounds and photos. Adding backgrounds to my photos on Instagram stories and generating cover slides for my story highlights are some of the uses of this feature.
Widening and Heightening Backgrounds with Magic Fill
Before, I would worry if I'd edited the perfect photo, but it wasn't the right size. It's good to know that Instasize has a simple solution for my problem. Using powerful AI, its new Magic Fill tool automatically widens and heightens backgrounds on narrow photos.
To fill the selected format, I simply move the slider. The AI technology reads my image and fills in the content in whichever format I want. This is useful when I have a portrait photo that I want to use as a Facebook, Twitter, or LinkedIn cover photo.
Retouching Photos with Beauty Tools
I once used Instasize's simple beauty tools to achieve the perfect, glowing selfie. The app's subtle retouching features are deliberately designed to look natural, letting me present my best face on my social media.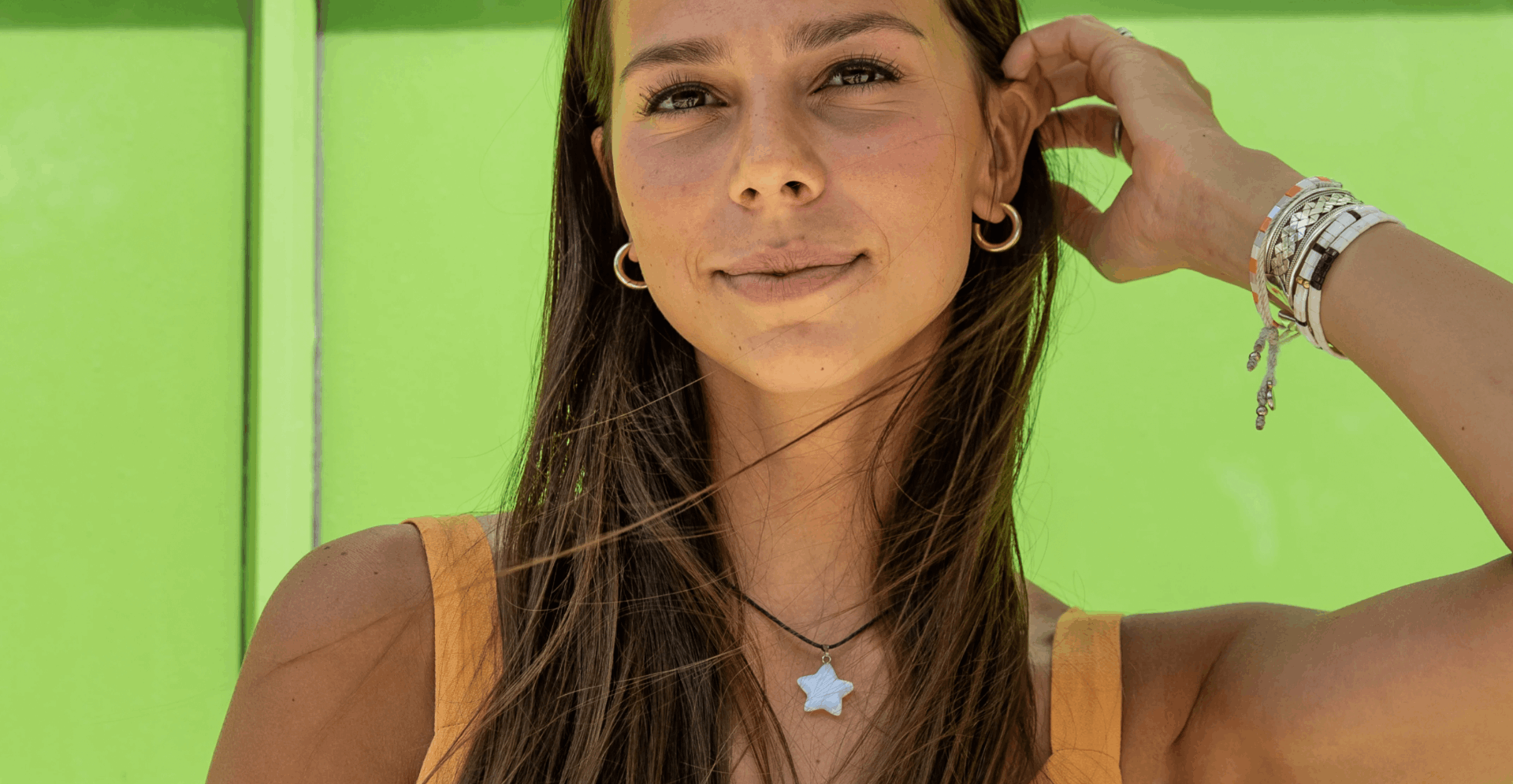 With the Glow feature, I can kiss my self-tanner goodbye and give my photo that coveted golden-hour glow with just one click.
When I used the Smooth feature, it gave me a picture-perfect finish–it works like the classic airbrush feature! This is important as it is a common feature on many photo editing apps.
Acne Removal and Tanning Effect
I use the tanning tool the same way that I would an airbrush. I adjusted the intensity after I applied it to my photo. Because I can see what I'm doing, it's easier to adjust after I've applied it.
I zoom in and tap to see my flaws vanish using Acne Removal. However, this isn't only a tool for getting rid of acne! It can also be used to remedy blemishes ranging from annoying blackheads to leftover lettuce in my teeth.
How to Download
If you want to try out this app for yourself, you can get it for free from the Google Play Store and the Apple App Store.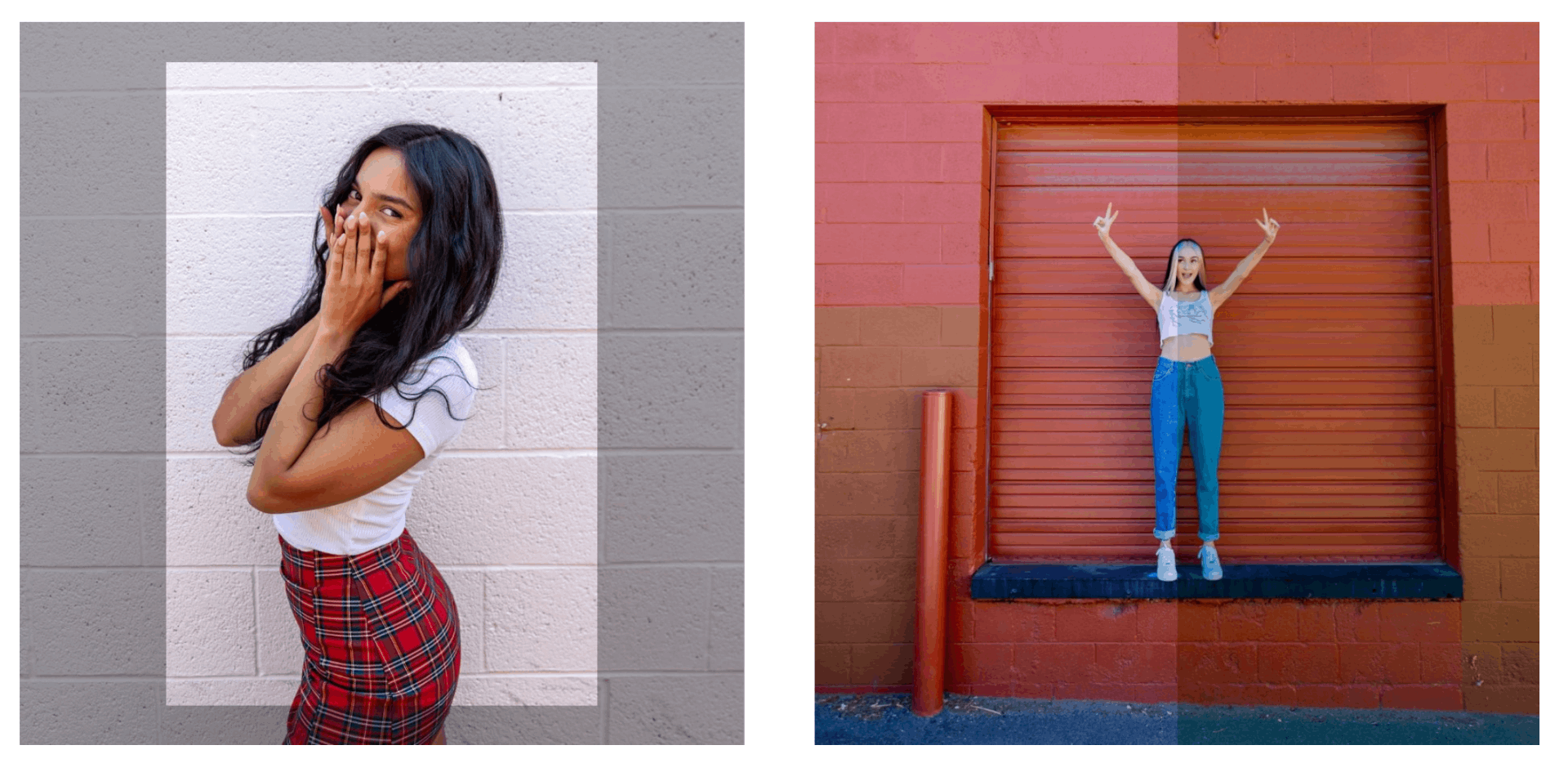 The free version gives me complete access to all of its editing, resizing, and cropping features. Filters, fonts, border sets, and beauty tools are available with limited access.
Premium Version
With its Premium version, priced at $4.99 a month, I can access Instasize's entire library of filters and create tappable stories and post them anywhere. I can also elevate my photos with hundreds of unique backgrounds.
Moreover, I can edit blemishes, whiten teeth, remove redness, and more. Lastly, exclusive content from social influencers and experts is available for Premium users.
Conclusion
Because the Instasize team believes that everyone can be creative, they provide the tools and features needed to produce original and meaningful content.
The Instasize app's photo layering, video backgrounds, professional-grade effects, and other features make turning users' photos into one-of-a-kind edits a breeze.