Having a full-time job, I sometimes overlook details at home that need attention, like bulbs and electric outlets that are not working. When I discovered the Jiffy app, I felt like a burden had been taken off my shoulders.
The Jiffy app offers to do small jobs at home for its busy users like me. With their system, I can say that their workers are trustworthy enough.
If you're too busy to manage your housework and can't delegate tasks to other family members, it's time to install the Jiffy app on your phone. Read on to discover how you can make it work for you.
About Jiffy
How to Download the Jiffy App
How the Jiffy App Works
Jiffy's Privacy Policy
How to Become a Jiffy+ Member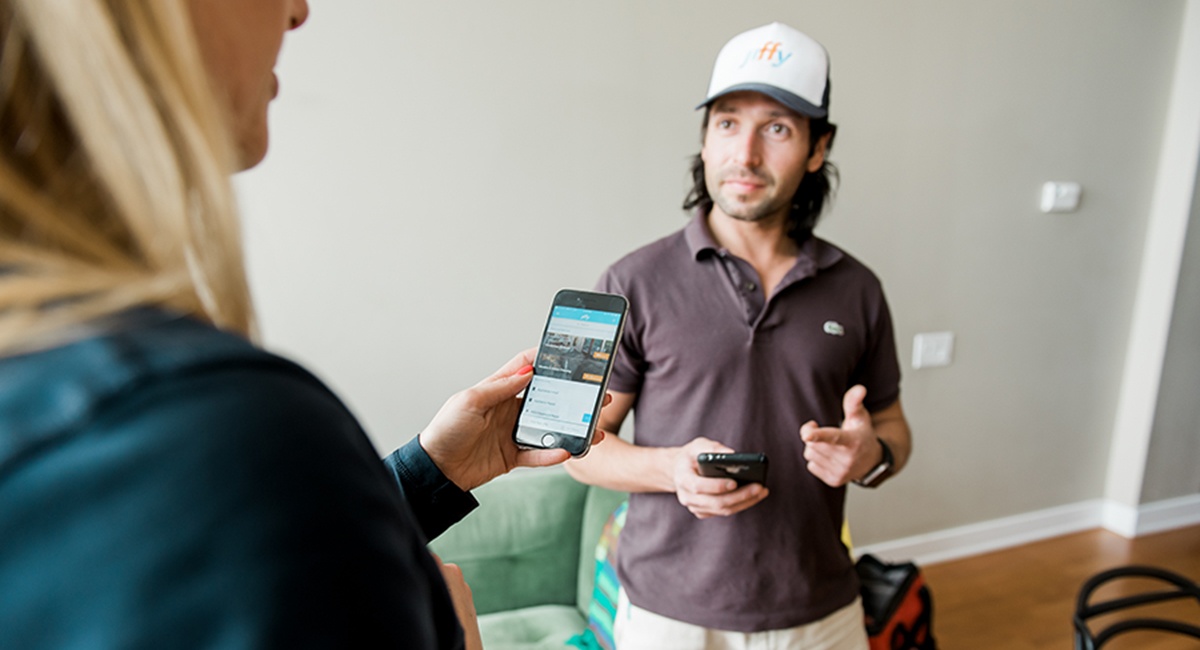 About Jiffy
Jiffy is an app where homeowners with repair and cleaning issues in their homes meet home service professionals who can help them. Connecting both parties happens in real-time so it's easier and convenient.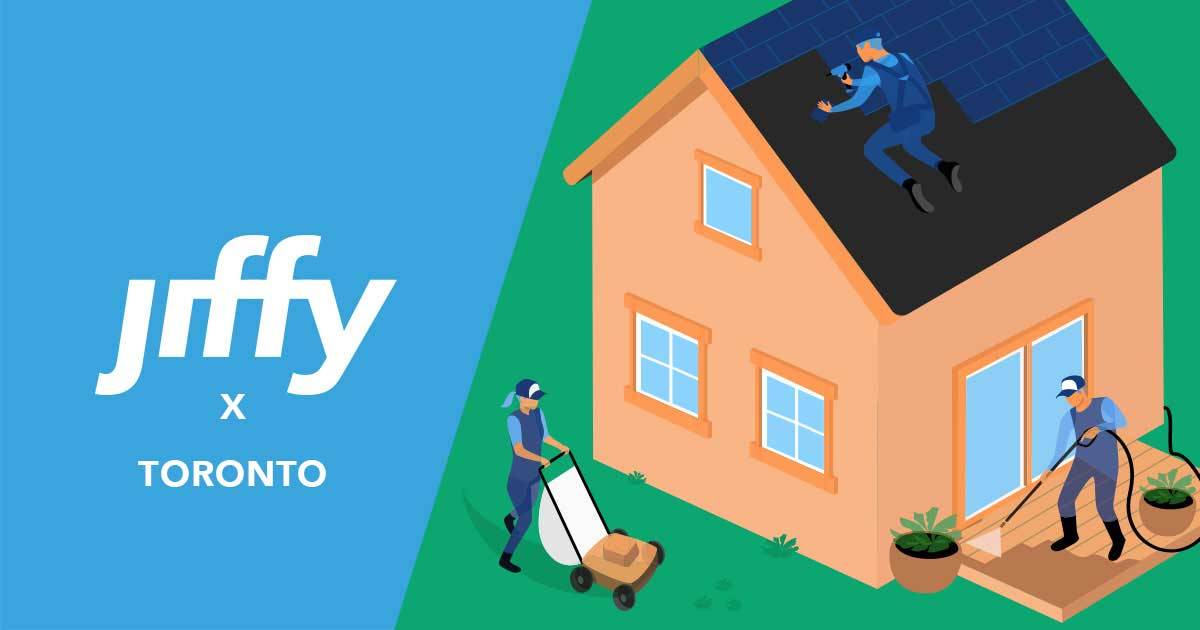 Homeowners in Ottawa, Toronto, Boston, and Chicago can download and use the Jiffy app. To date, Jiffy's team has completed over 200,000 jobs.
What I like about Jiffy the most is how comprehensive the services are yet the process of using the app is so simple. Currently, there are hundreds of pros in more than 30 categories.
I appreciate the transparency of the service fees in the app. Using the app, I don't have to spend time calling customer service and as the one who handles the budget, I am able to compute how much I will spend on getting our house cleaned or fixed.
Jiffy's Services
The Jiffy app provides the most needed home services. For work inside the house, you'll find appliance installation, electrical repair, furniture assembly, and flooring and tile services. Jiffy has licensed plumbers who can fix your pipes, drains, and bathroom/kitchen fixtures.
The services for outdoors include lawn maintenance and stone, masonry, and asphalt work. If you have a problem with your roof, the Jiffy workers can fix water or ice damage above or below the shingles, cracked or rotted wood, fungal growth, and weak spots.
You can also have your trees taken care of, from tree removal to emergency tree work to soil and root care. Another area you may need help outside is water and sewage damage. Jiffy's Pros are trained to remove water and sewage and implement a comprehensive three-stage drying process.
How to Download the Jiffy App
The Jiffy app is available for both iPhone and Android users. It's free to download, and what you will only pay is the fee for every service you book.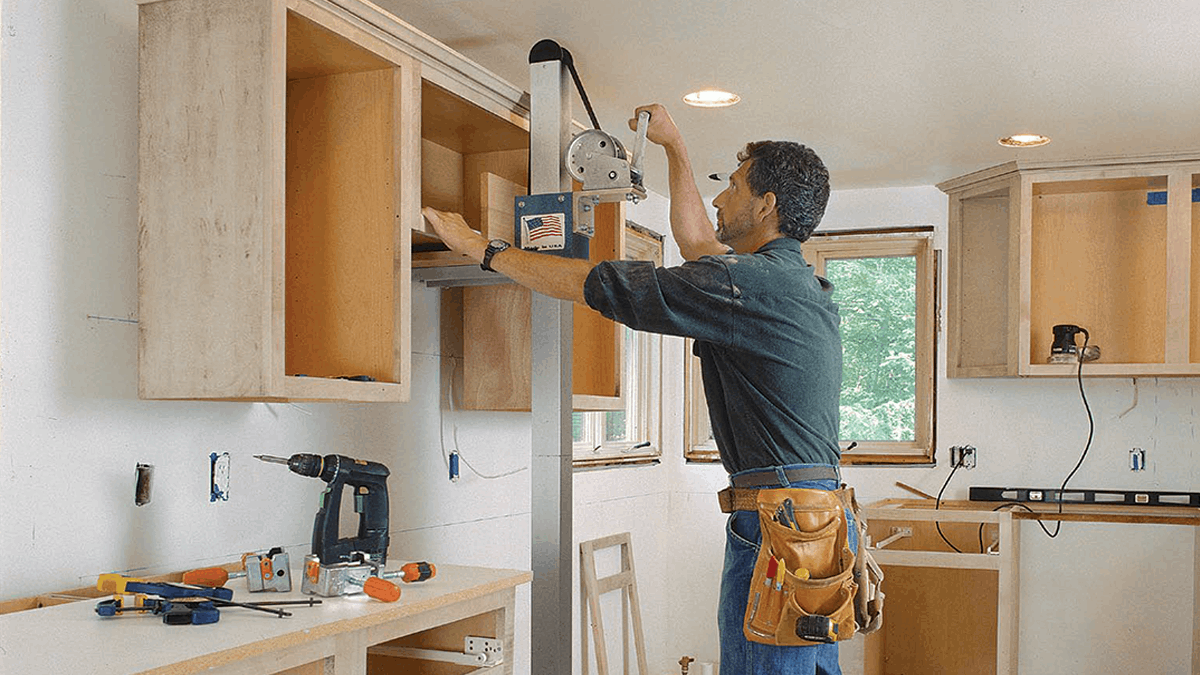 if you're an iPhone user, go to the App Store and search for "Jiffy." Once you find the app's name, make sure it comes with the line "Easy Home Maintenance." Then, tap the 'Get' button.
Android users should head to the Google Play Store. Type "Jiffy" in the search bar. When it appears, open the app and then hit 'Install.'
For Android, you need devices with versions 4.4 and up. For iOS users, make sure your iPhone, iPad, and iPod touch have iOS 12.0 or later.
The Jiffy User Protection Plan
When I signed up for Jiffy, I was assured of its credibility with its Jiffy User Protection Plan. The plan allows users to file a claim if they are not satisfied with the work done by Jiffy's Pros.
If Jiffy finds the claim valid, the company will address the problem. The solution could be using another home service professional to attend the premises and correct the issue. Your payment amount could also be reimbursed in kind or by issuing credits redeemable towards future services.
To file a claim, simply email Jiffy at claim@jiffyondemand.com. Jiffy will remedy your eligible claim by sending up to two home service professionals at the company's expense. The company may also pay you the Home Service Payment amount you originally paid for the Home Service.
How the Jiffy App Works
The Jiffy mobile app functions like a meeting place for homeowners and home repair crews.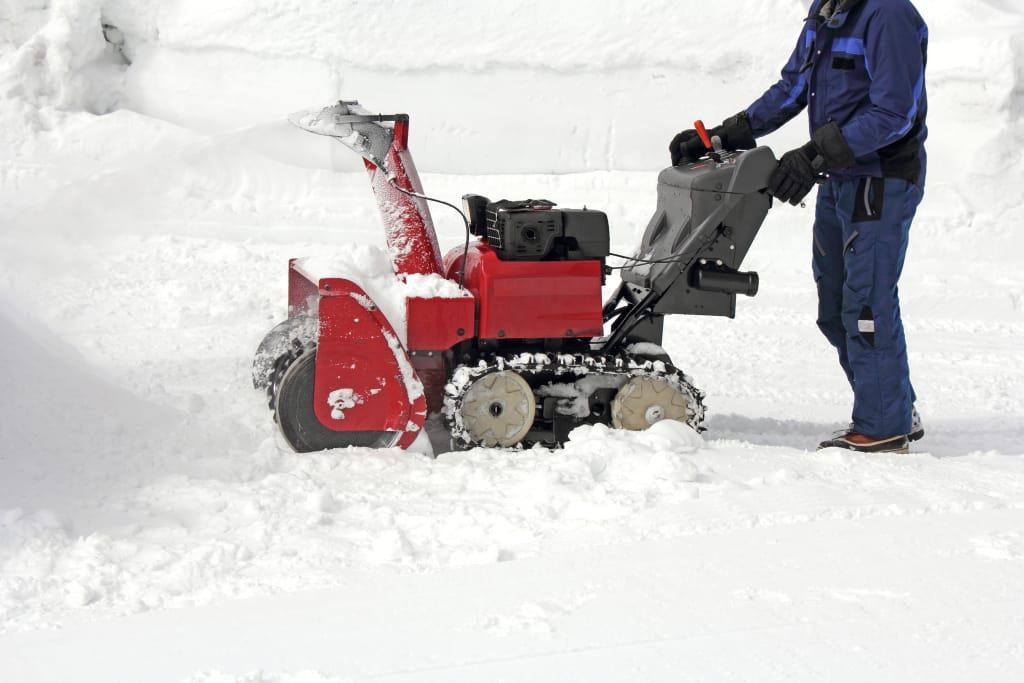 When I need some repairs done in my home, I open the app and the first thing I do is look for a pro. My appointment gets confirmed in minutes.
Jiffy's network of pros who are nearby and available are the ones who will receive the user's request. They will review the request and accept the job in minutes. The average response time in Jiffy is 10 minutes.
When I get a match, I contact the pro through the Jiffy app. This is my time to discuss any details about the repair or cleaning I need. Note that users can always cancel the job if they do not wish to proceed.
Terms and Conditions
When it comes to processing your request, there are two timelines available to you: "On-Demand" and "Later." However, Jiffy reminders users that they cannot completely guarantee that one's request will be accepted within the timeline that matches the service category.
Regarding charges, there is a minimum fee that will be shouldered by the user. Jiffy sets the rates for home services that may be determined during the request process. It excludes any materials needed to complete the home services so that kind of purchase will be added to the total expenses.
In terms of payment, users can complete the transactions using their credit card or bank account details. These details will be given to the app when registering for a user account. Note that the payment rate used includes all applicable federal, local, provincial, and state taxes.
Jiffy's Privacy Policy
As a user of Jiffy, I am aware of the data I need to disclose to the app. This is important to note because my home address where the service will be done would also be shared.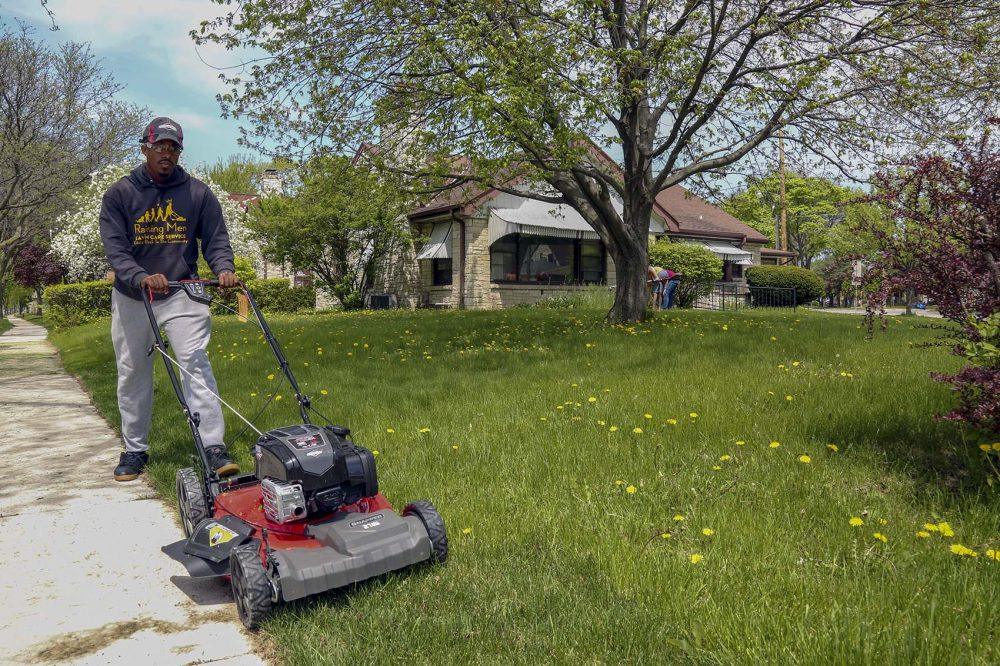 According to Jiffy's Privacy Policy, the app will collect personal information that identifies the individual, such as the individual's name, home address, social security number, phone number, and family status.
Other types of information collected from users are credit card numbers, billing addresses, and photographs uploaded as profile pictures. Any data I share, such as video, text, audio, and images, will be stored in the system.
Unique identifiers such as user name, account number, and password will be entered into the system. Meanwhile, professional information, such as licenses, training, qualifications, insurance, certificates, and tax-related information, will be gathered by the app too.
Use of Personal Information
The Jiffy app has different purposes for using one's personal information. Some of these are to fulfill your request as a customer, send you a request confirmation, share new product or service information, and respond to customer service requests.
Other important activities that may require your personal data are administering your user account, sending you a newsletter, carrying out competitions, and responding to questions and concerns.
Jiffy also collects customer data to improve its services and marketing efforts, conduct research and analysis, and process payment services.
How to Become a Jiffy+ Member
I find the membership option called Jiffy+ worth considering. It offers several benefits and freebies to its regular clients.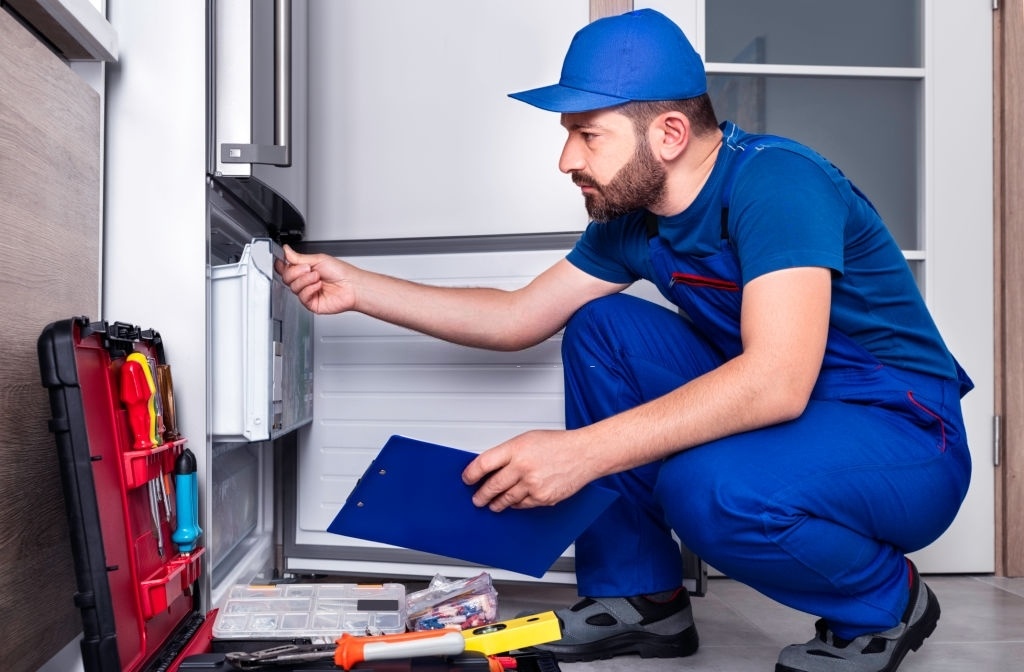 You will see the regular rate and the Jiffy+ rate when you are requesting a job. When you have the Jiffy+ rate, you will automatically be recognized as a Jiffy+ Member. Your regular rate will be discounted by $25.
That discount will reflect on your invoice once the job is done. When I think about it, that is huge savings because an average house needs 10 jobs done throughout the year. That is $250 worth of value.
As a Jiffy+ member, you will enjoy an extended warranty on all jobs for 60 days.
Freebies for Jiffy+ Members
You will receive a free treated salt bucket with unlimited refills shipped to your doorstep. The average house requires more than three full buckets a winter season. That will help you save over $65.
You will also get free yard bags in the summer, spring, and fall. The average house needs five packs throughout the season. That means you'll get a value of over $15.
If you want to sign up as Jiffy+ Member, you will be billed $10 per month. You have the option to cancel anytime on your account.
Conclusion
The Jiffy app is one of the best examples of how technology can help humans be more efficient, save time, and use their energy wisely. When it comes to usage, the Jiffy app is simple, fast, and convenient. It can tick off your household tasks and repairs easily.
Jiffy strives to hire and provide quality professionals to its loyal clients. If you need help with cleaning and keeping your house in order, download the Jiffy app today.