In the past, video editing was mostly done by professionals on their PCs and laptops using complicated software that can be difficult to navigate and use. However, the emergence of mobile devices and mobile apps has led to the development of numerous beginner-friendly video editing apps.
I've always been intimidated by video editing software because I was so overwhelmed the first time I tried using one, and never attempted to do it again. However, when I tried using video editing apps, I felt like it was easier to use and features are easily accessible.
In this particular article, I will talk about the KineMaster video editing mobile app that I have been using recently. I will discuss its features, how to use it, and how to download and install it on your device. If you want to know more about KineMaster, continue reading below.
About Video Editing
Discover the KineMaster Video Editing App
The Numerous Features of the KineMaster App
How to Download and Install the KineMaster App
Creating a New Project in the KineMaster App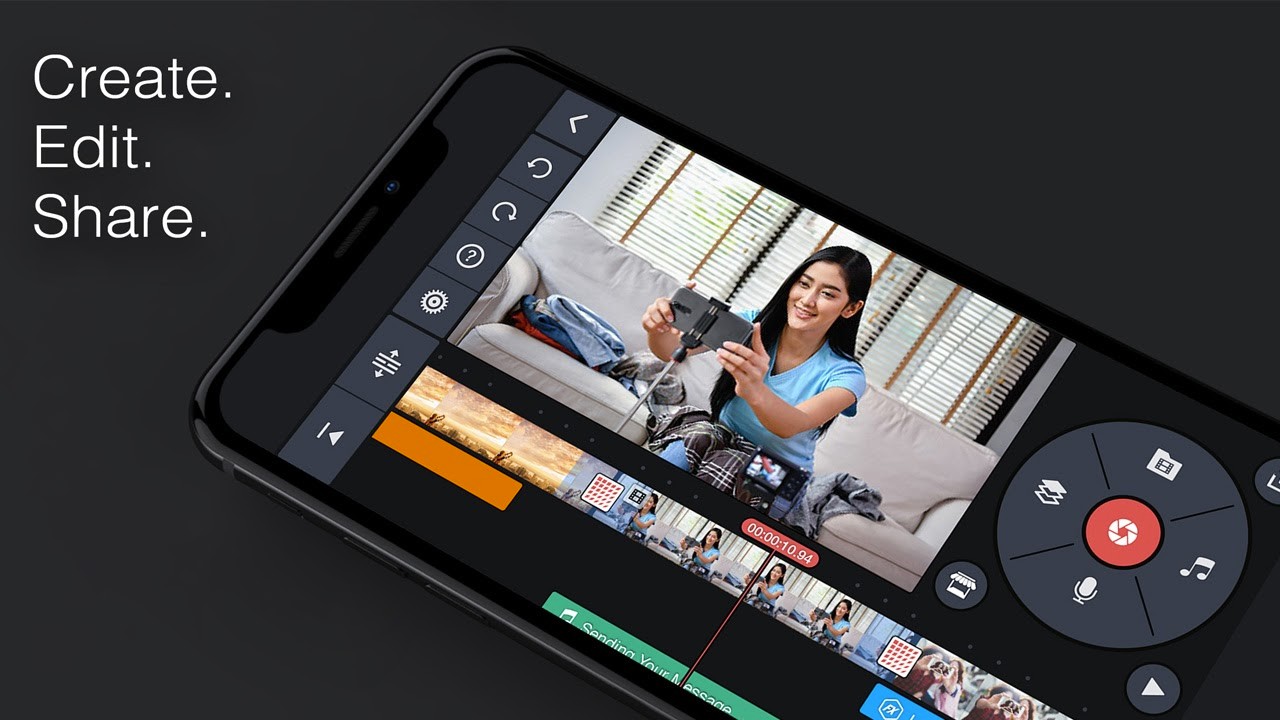 About Video Editing
In order to understand the benefits of using the KineMaster app, I decided to briefly discuss the concept of video editing. Simply put, video editing is the process of manipulating and arranging video clips that you shoot to create a desired video output.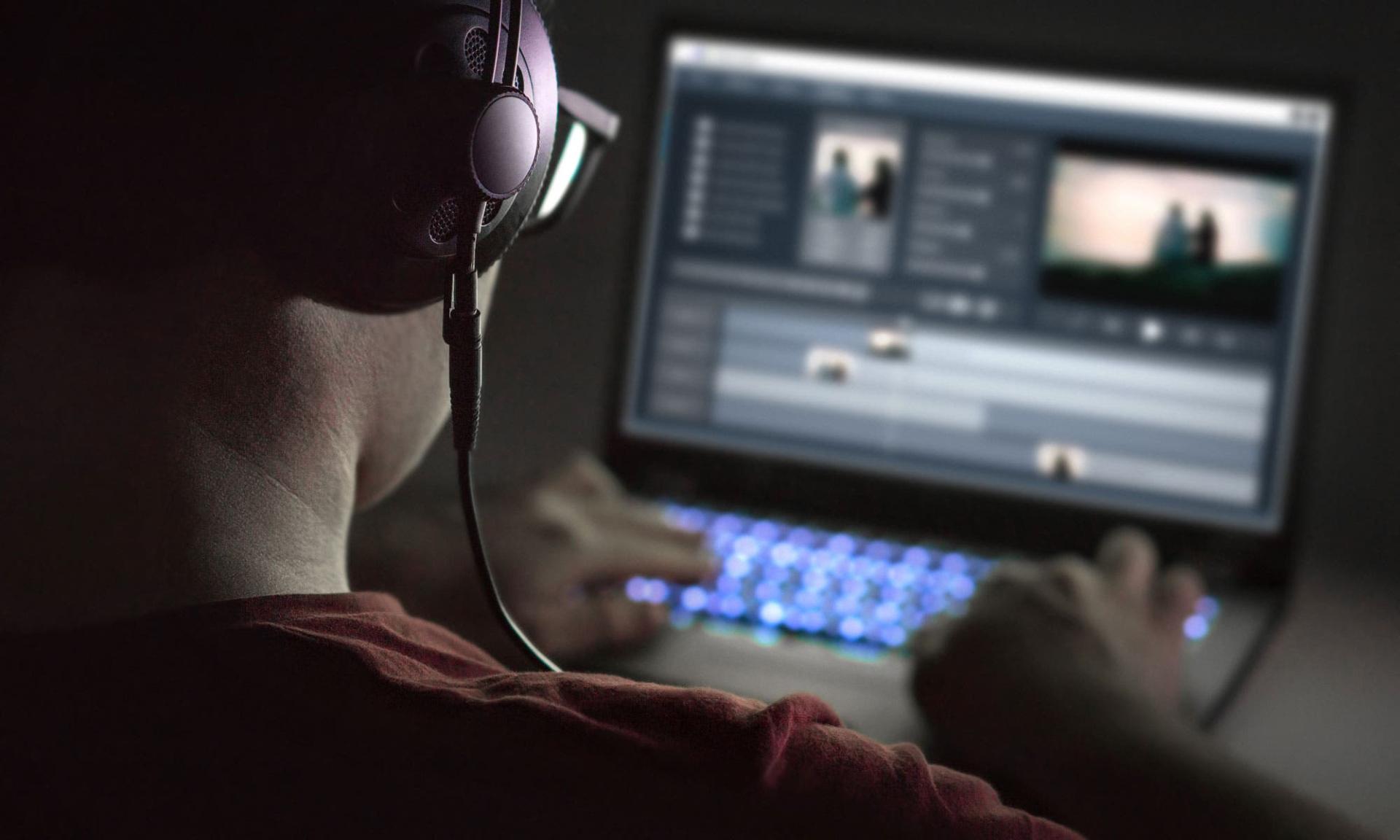 Video editing is used to create a structure and present all video information in a coherent and creative manner. It is used on all types of video content, including video essays, television shows, motion pictures, and advertisements.
Historically, editing has been done on expensive machines called video editors before video editing software were developed for PCs and laptops.
That's why only professional videographers were able to do video editing. However, mobile apps have now been developed so anyone can do some video editing on their own.
Video Editing Using Mobile Devices
In recent years, more people have used mobile devices and gained access to the internet, effectively resulting in the emergence of mobile apps. These mobile apps were developed to simplify processes and help people with tasks, including video editing.
The emergence of video editing apps has greatly empowered even ordinary people to be able to edit their video footage on the go and upload them online within minutes. Some of these apps are even powerful enough to be used by professional filmmakers and YouTube creators.
However, the large number of video editing apps available online may be overwhelming. This is why I've examined one of the apps that I was able to use over the past few months, which I think is flexible enough to handle various tasks and simple enough to be used by beginners.
Discover the KineMaster Video Editing App
Unlike other mobile editing apps which only have the most basic features, the KineMaster app has a more comprehensive set of tools, offering a simpler way to edit videos without the use of computers but with more functionalities than the usual video editing apps.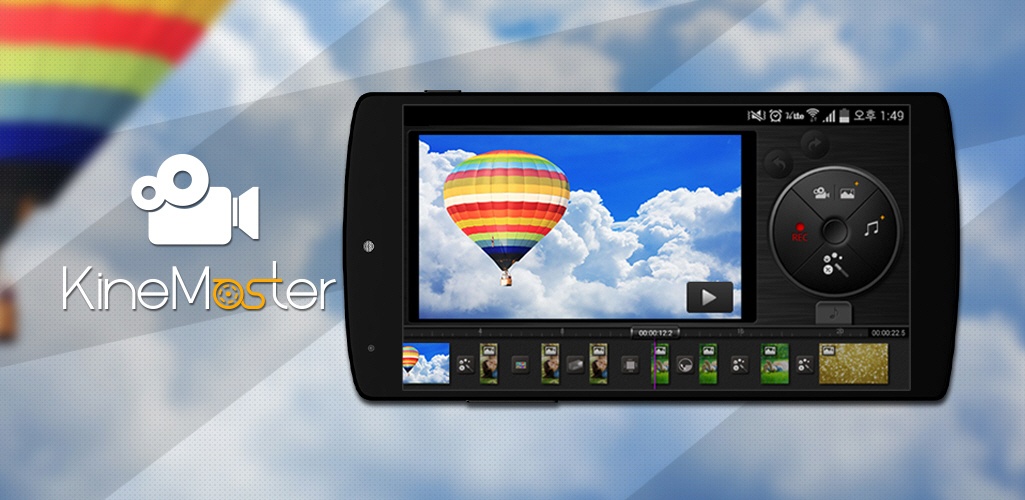 What's more impressive is that the app's standard edition, which includes all the essential features, is absolutely free to use but will place a watermark on finished projects. Among its features are audio mixing, blending modes, and chroma keying.
The app was first released for Android in 2013 but was made available for iOS users in 2017. Unlike other mobile editing apps, it did not limit its features in order to simplify the editing process for users. It was able to maintain a number of tools despite having an easy-to-use interface.
About the KineMaster App's Developer
The video editing app's developer is KineMaster Corporation, South Korean software company based in Seoul.
The firm is among the leading multimedia software providers globally and is known for its advanced technologies in video & audio codecs, as well as post-processing, streaming protocols, and media containers.
The company is publicly listed on Kosdaq, the Korean stock market, and operates several branches across the world, including the US, Spain, and China.
The Numerous Features of the KineMaster App
As I mentioned earlier, the KineMaster app has a lot of features compared to most mobile video editing apps. The app has several tools for cutting, splicing, and cropping videos as well as functions for combining and editing images, videos, special effects, stickers, and texts.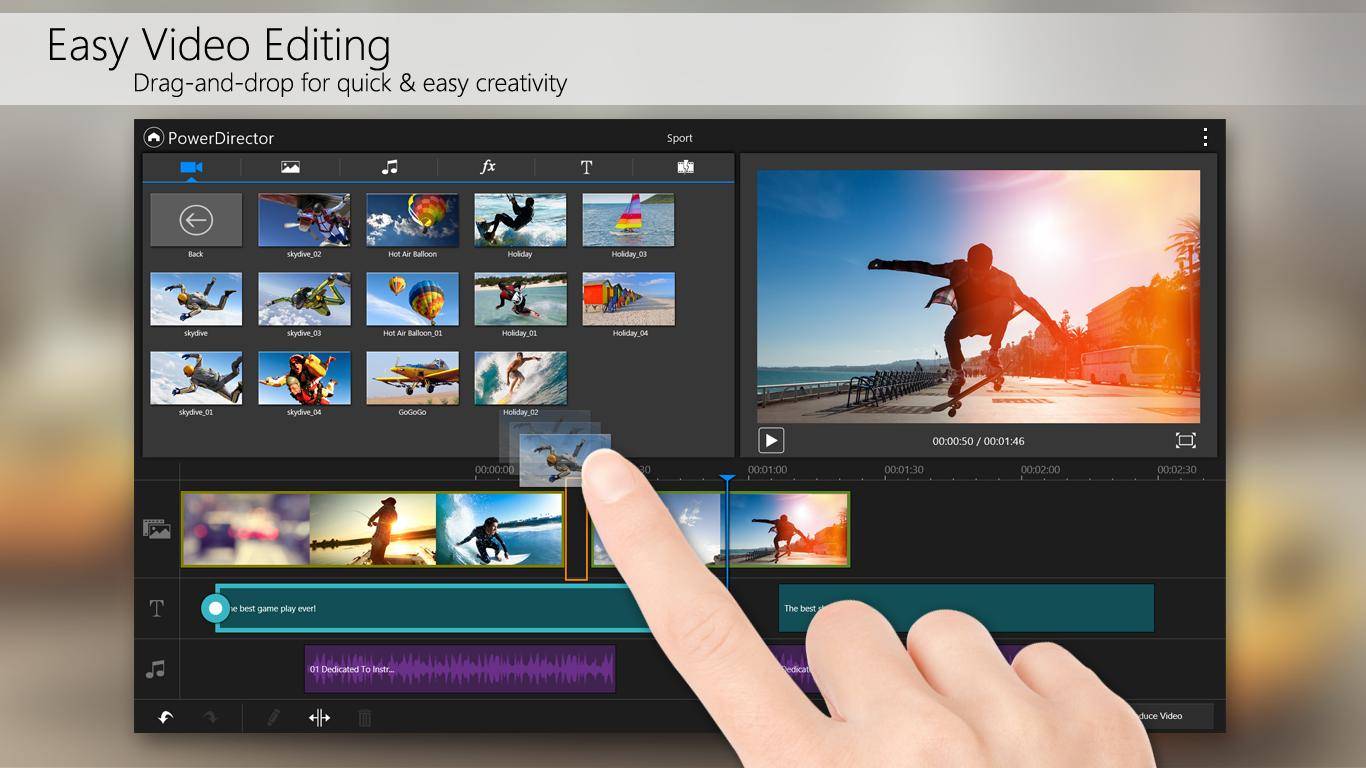 Using the KineMaster app, you can spruce up your videos by using keyframe animation to integrate motion to layers. Your videos could tell a better story by using the more than 2,500 downloadable transitions, fonts, animations, and effects from the KineMaster Asset Store.
Speaking of storytelling, the app also allows you to create your own special effects by being able to speed up, reverse, apply blending modes, and add slow motion effects on your video project.
To make your video stand out more, you can also take advantage of its color filters and color adjustment tools.
Other Notable Features of the App
If you're a fan of the 4K standard, which is increasing in popularity nowadays due to the development of 4K-capable displays, you'd be glad to know that projects made using the KineMaster app can be saved in 4K 2160p at 30 frames per second (FPS).
Great videos won't be complete without great audio so the app also offers tools to make the audio more immersive, including equalizer presets, ducking, and volume envelope. You can also add voiceovers, sound effects, music, and even voice changers.
Since we are in the age of social media, I liked how video projects can be easily shared directly to YouTube, Facebook, TikTok, Instagram, and other social networks.
How to Download and Install the KineMaster App
Now that you've learned about the KineMaster app and its features, you may be wondering how you could download this app onto your mobile device. Fortunately, the app is available to both Android and iOS platforms.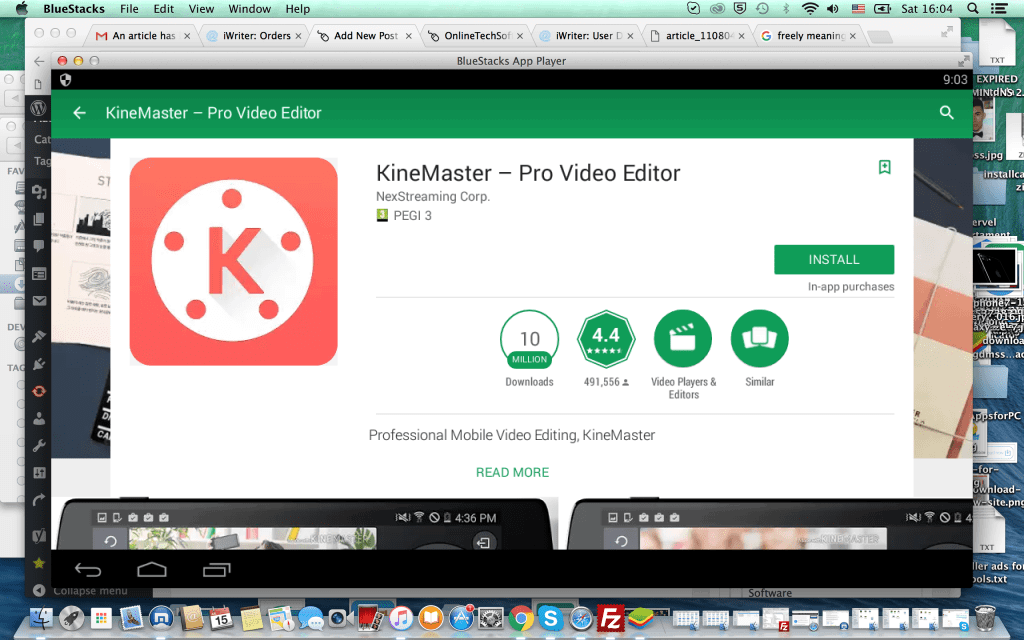 For Android device users, open your Google Play Store and search for the app there. You will find it in the Video Players & Editors category under the name "KineMaster – Video Editor". It is currently rated at 4.4 out of 5 stars based on over 4.4 million user reviews.
The app has a file size of 96 MB and will require your device to run on Android 6.0 and up.
To download, simply press the Install button and wait for it to finish. Once all files are downloaded, it will automatically install onto your device.
KineMaster App for iOS
Meanwhile, iOS device owners will need to open their Apple App Store to look for the KineMaster app. You will find it in the Photo & Video category under "KineMaster – Video Editor". It currently has a rating of 4.7 out of 5 stars based on more than 438,000 user reviews.
This version of the app has a file size of 125.2 MB and is available in several languages, including English, Korean, and Spanish.
The app requires iOS 12.4 or later for the iPhone and iPod touch and iPadOS 12.4 or later for the iPad. To initiate the download process, tap on the Get button to begin.
Creating a New Project in the KineMaster App
Once you've downloaded and installed the KineMaster app on your device, the first thing you need to learn is how to create a new project.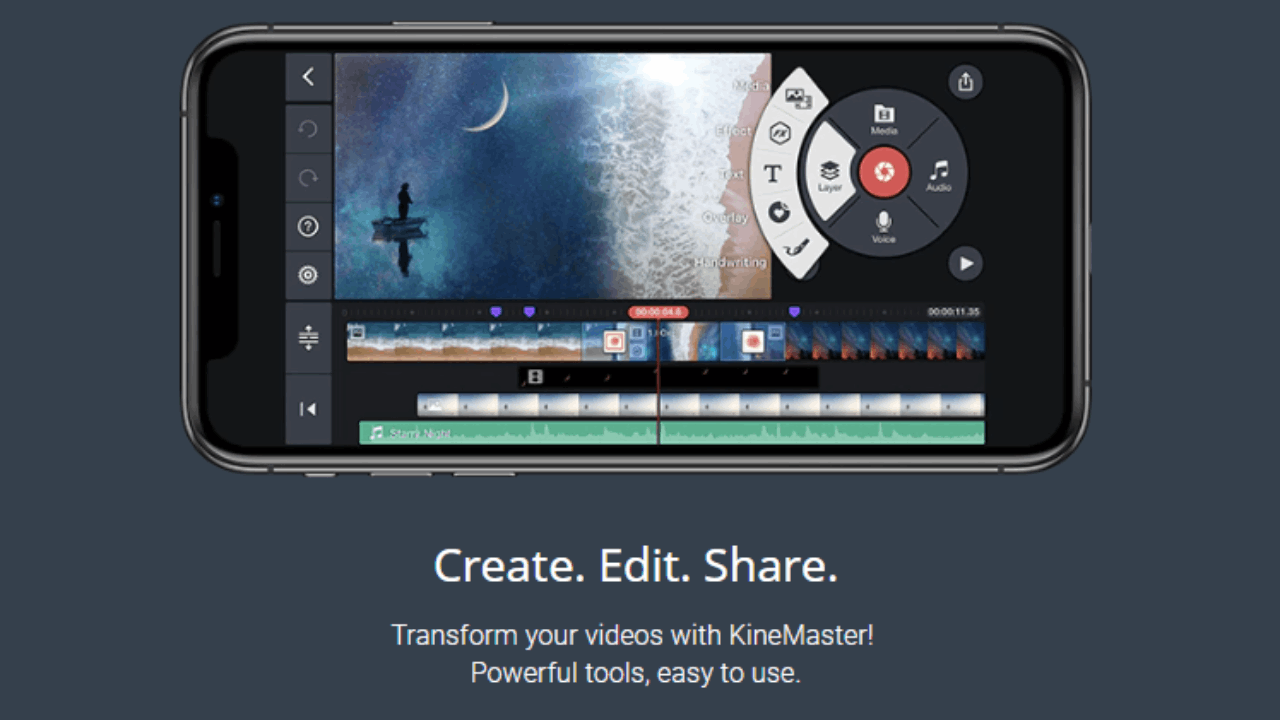 Upon opening the app, you will find a New Project option on the screen. Tap on it and you will be asked to choose which aspect ratio you will use for your video.
Selecting an aspect ratio depends on the purpose of the project. Instagram stories are best made in 9:16 while 16:9 is suitable for YouTube videos. After making your choice, the space where the video will be, along with the basic controls and options, will appear on the screen.
You can add media, several layers, voice overs, and audio in this part. Click on the media option to import files that you want to add to the project and work on.
Trimming Videos on the App
Aside from creating a new project, trimming videos is among the basic tasks you will do on the app. To do this, you will first need to select the video you want to trim and it will change its color to yellow.
Next, tap on the scissors icon you will see on the right side of the interface. Tapping on the scissors will reveal the different trimming options that you can choose from.
You can begin trimming from the left of the playhead or split it at the playhead, depending on what you want to do. Once you're finished, tap on the check icon on top of the menu.
Conclusion
After a few months of using the KineMaster app, I can say that it was the ideal app for someone like me who's a beginner in video editing and avoids any video editing computer software. I have been enjoying making my own edits to personal videos and I may even try doing projects for friends.
If you're looking for a video editing app that's simple to use yet very functional and has a lot of features, I recommend that you try the KineMaster app.