The global Korean culture invasion has been strong in the past few years, fueled by the popularity of Korean popular (K-pop) musicians, such as BlackPink, BTS, and Momoland. But beyond music, many people have also been captivated by Korean drama (K-drama).
The K-drama fever is not only popular due to Korea's handsome actors and beautiful actresses, these TV series are known for their tear-jerking stories, situational comedies, and sometimes film-level action scenes.
These are some of the things that made me jump into the K-drama bandwagon. Luckily, I was able to satisfy my K-drama cravings anytime I want using my phone with the KOCOWA app. If you want to know more about this great app, continue reading the article below.
Getting to Know KOCOWA
How to Download the KOCOWA App
KOCOWA Subscription Plans and Pricing
How to Sign Up on KOCOWA
How to Watch KOCOWA with Roku
How to Watch KOCOWA with Chromecast
Getting to Know KOCOWA
KOCOWA is an American online video streaming service that provides Korean entertainment content, including K-Dramas, K-Reality, K-Variety, and K-Pop. With KOCOWA, which stands for "Korean Content Wave", I was able to access various Korean programs.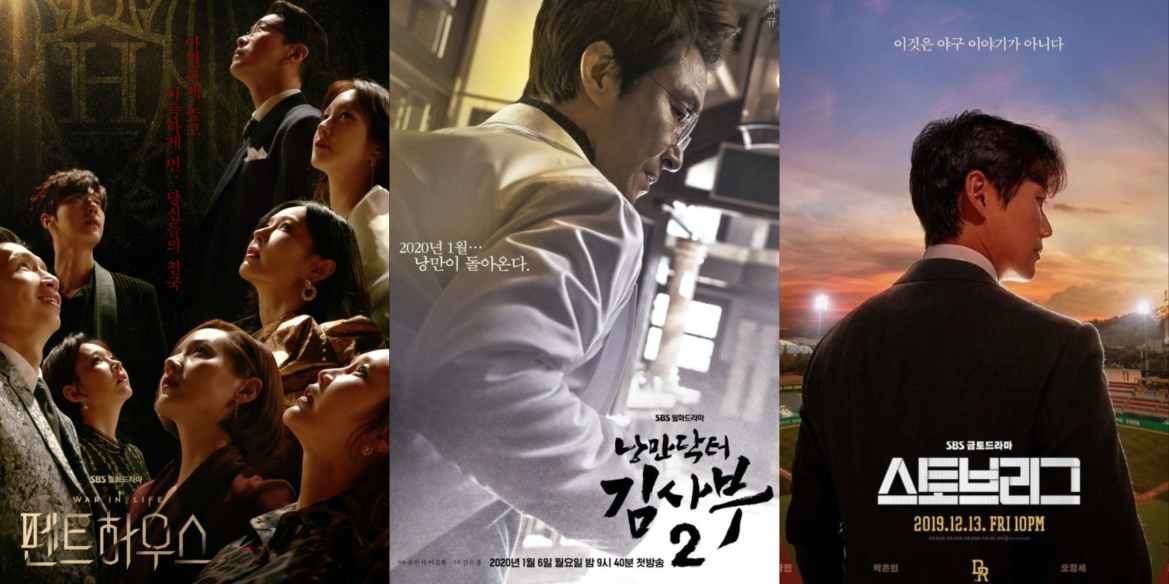 Using the service, I was able to watch Korean TV series such as Descendants of the Sun, My Love from the Star, and Kill Me, Heal Me, variety shows such as Running Man and Infinite Challenge, and music programs such as Music World Bank Tour and Inkigayo just a few hours after they air in Korea.
KOCOWA has its own certified translation team that provides translation and subtitles to its content unlike other services that use crowd-sourced translations.
There is also a Live Stream focusing on its content where subscribers can participate in.
Brief History of KOCOWA
The Los Angeles-based KOCOWA was formed as a joint venture between three leading broadcast networks in South Korea, namely the Korean Broadcasting System (KBS), Munhwa Broadcasting Corporation (MBC) and Seoul Broadcasting System (SBS).
To take advantage of the increasing demand for Korean content worldwide, KBS, MBC, and SBS consolidated their distribution initiatives into KOCOWA. The streaming service was launched in July 2017.
It eventually became the IP holder and serves as the centralized content broker for Viki and OnDemandKore, both established streaming websites that offer Korean content.
How to Download the KOCOWA App
Please keep in mind before downloading the KOCOWA app that the service is only currently available in North and South American countries, including the US, Canada, Mexico and Brazil. The streaming service can also be accessed through its official website.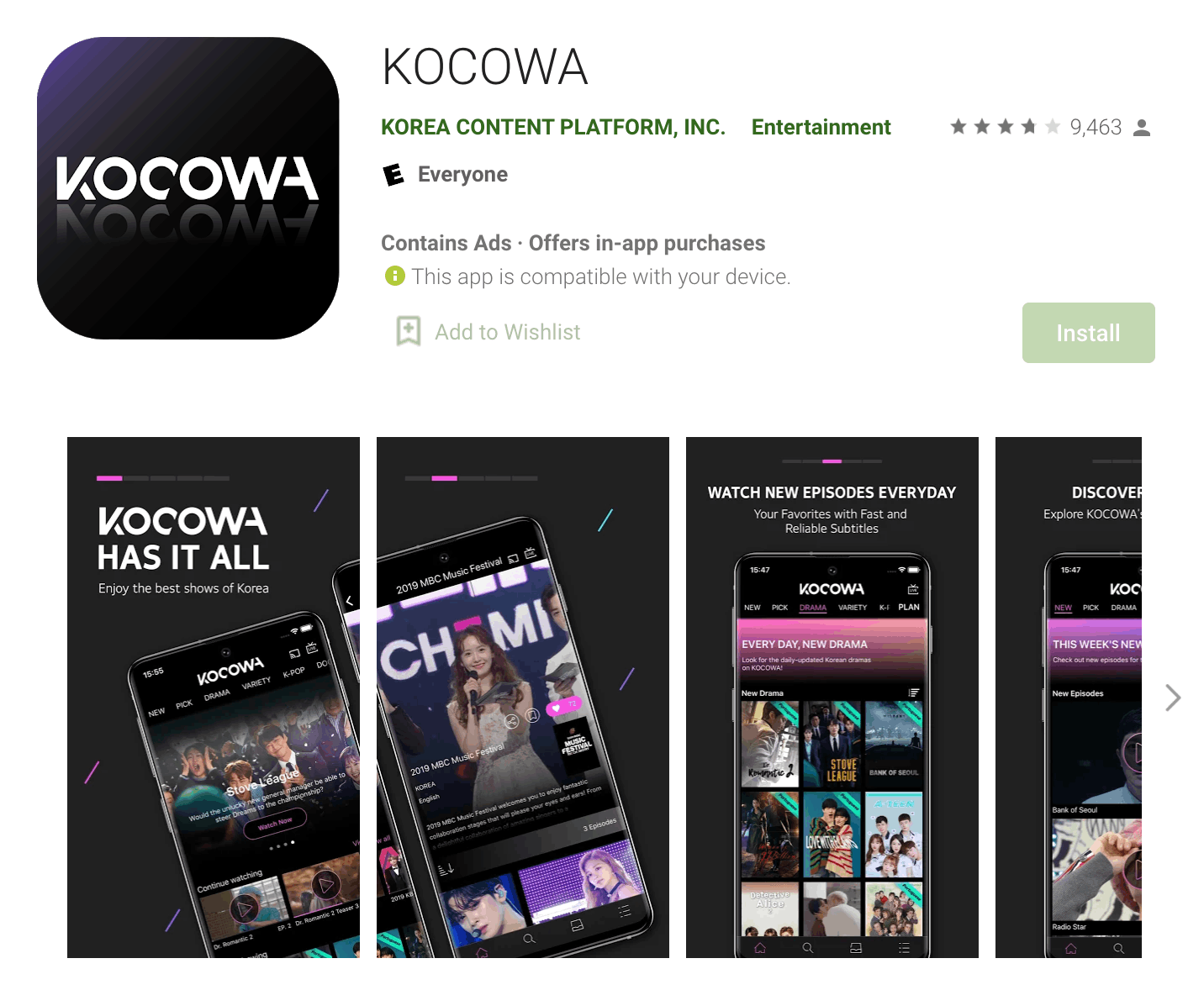 Because I own multiple mobile devices, it was great that KOCOWA is available to both Android and iOS users.
For Android, you will find the app under the entertainment category in the Google Play Store.
To download the app and initiate its installation afterwards, tap on the 'Install' button. Since the app is free to download, this will immediately download to your device.
KOCOWA for iOS and Other Devices
I also wanted to download the app on my iPad so I can watch K-dramas while resting in bed so luckily, it's also on the Apple App Store.
Installation can be initiated by pressing the 'Get' button. The app is also free to download and use on this platform but offers premium subscriptions.
KOCOWA can also be used through other devices, such as AndroidTV, Chromecast, Xfinity X1 & Flex, Xumo, AppleTV, Roku, and Smart TVs.
KOCOWA Subscription Plans and Pricing
Just like I mentioned above, downloading and using the KOCOWA app is free but there is an available subscription service you can sign up for to enjoy an unlimited number of Korean shows with no advertisements.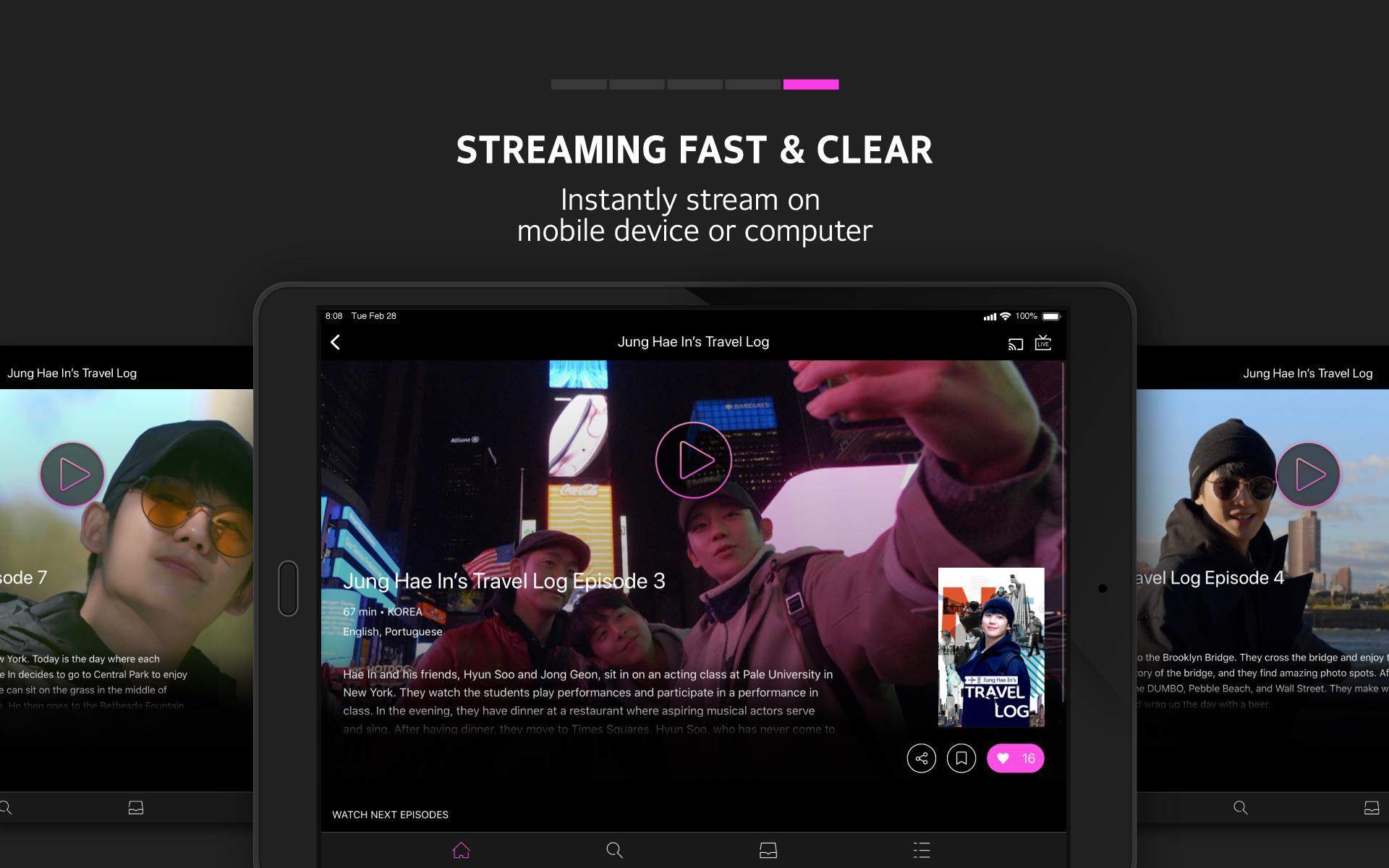 A great way to try out the service is the 14-Day free trial KOCOWA offers but this may only be used once per account. Meanwhile, the premium subscription may be availed on a daily, monthly and yearly basis.
The daily plan costs $0.99, the monthly plan is at $6.99, and the annual plan is available for $69.99, which essentially gives you two free months. If you're an avid K-drama fan, I suggest you get the monthly or annual plan.
A Taste of Premium with Taste24HR
The difference between an anonymous KOCOWA user and a member who signed up to the service for free is that members can enjoy the Taste24HR service. Members without subscriptions can only access limited content released a year ago.
However, with Taste24HR, they can enjoy all the newest content for 24 hours on KOCOWA with/without subtitles before they get "locked" and be accessible only through subscription.
This feature is available through the Taste24HR tab as long as you're signed in to the service.
How to Sign Up on KOCOWA
Just like I mentioned in the previous section, the Taste24HR feature is only available to KOCOWA members who signed up for the service. This is actually what I did initially before deciding to subscribe.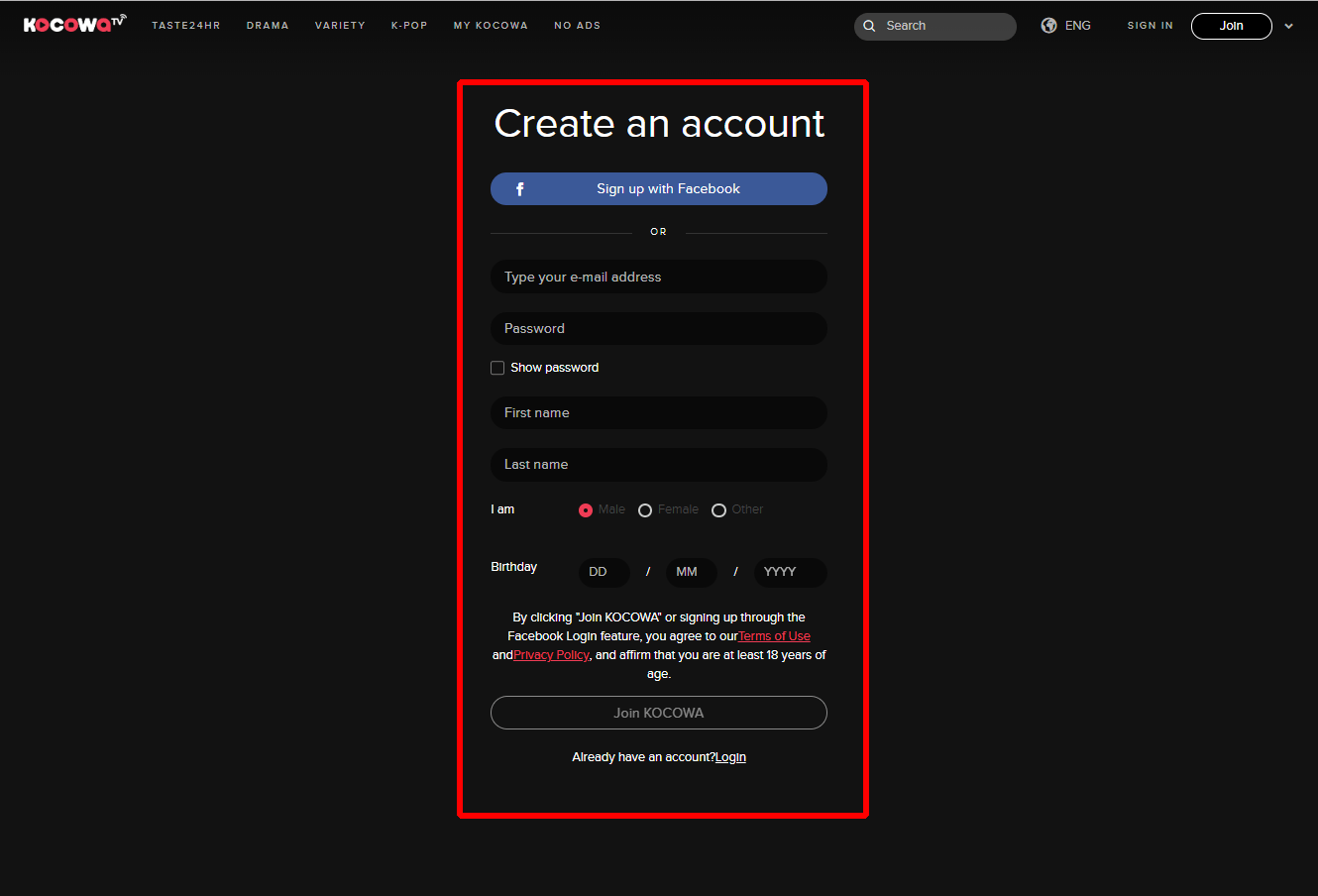 To sign-up, open the KOCOWA app on your device and tap on 'Create an account'. You can do this by either using your existing Facebook account or providing all the required information along with your email.
If you choose the email process, you will need to open your email, look for the verification email from KOCOWA, and click the verification link.
Once you've completed the verification process, you may now sign in to your account on the app.
AVOD and SVOD
Advertisement Video on Demand or AVOD are videos you can access for free with ads whether or not you're signed up for a KOCOWA account. AVOD includes some advertisements. You can simply click and enjoy AVOD.
On the other hand, you can only watch Subscription Video on Demand or SVOD after you've signed up with the service and subscribed to a plan. These videos contain no advertisements of any sort.
How to Watch KOCOWA with Roku
If you're a Roku user, fear not because there is a KOCOWA channel for your device. Just make sure that you've downloaded the channel on the Roku device and you've signed in to your account with KOCOWA subscription.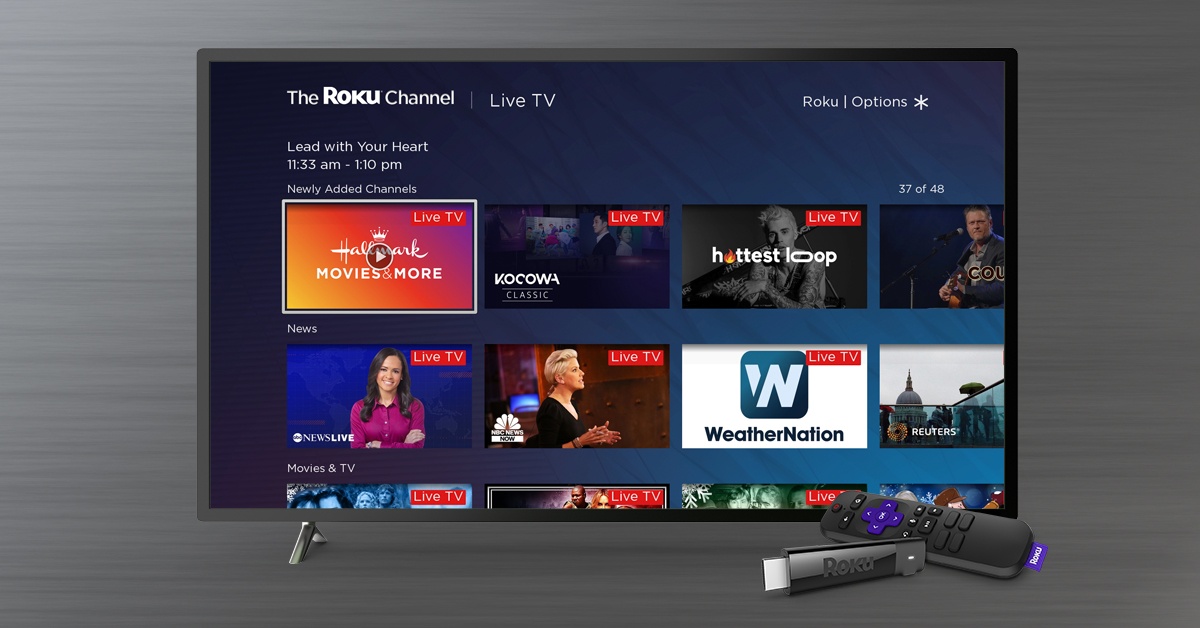 To download the KOCOWA channel on your Roku device, head to the Roku website and sign in to your Roku account. Click 'Add channel with a code' under Manage account and input "kocowa" in the Channel access code box.
Check the reCAPTCHA box and click the 'Add channel'' button and follow the instructions.
After installation, open the channel in your Roku Home screen and log in to your KOCOWA account.
Accessing KOCOWA with Apple TV
If you are an Apple user and you also want to watch KOCOWA using your AppleTV, you can do so by casting the app from your iPhone or iPad using AirPlay.
To do this, you should open the app and play any video that you want to cast on the AppleTV, Then, you will need to tap on the AirPlay button on the control panel and select the AppleTV as the display you want to cast to.
To stop casting to the AppleTV, simply click the activated AirPlay button and select your device.
How to Watch Kocowa with Chromecast
Aside from Roku devices, you could also watch KOCOWA shows using Chromecast and there are two ways to do this.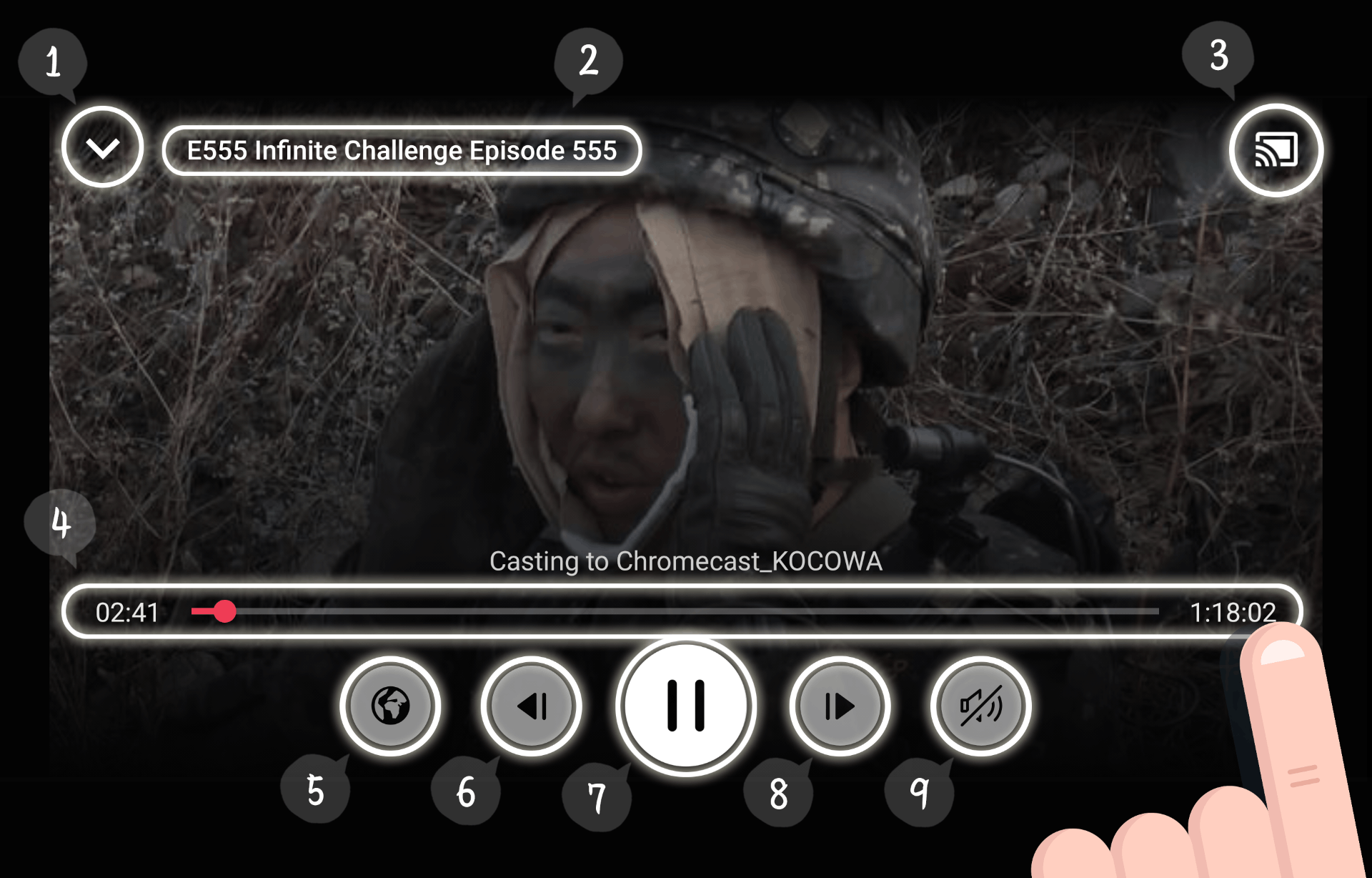 First, you need to open the KOCOWA app on your mobile device, sign in to your account, and then tap on the Chromecast button on top of the screen. Select which Chromecast device you would be casting to and then play the video you want to watch.
Alternatively, you may play any video immediately after opening the app and signing in to your account. Then from the video interface, tap the Chromecast button and choose the device you would cast to.
Subtitles for KOCOWA Shows
While the service promises to deliver shows a few hours after they air in South Korea, it may take a while for some to have subtitles. I know that as English speakers, we need these subtitles to make sense of what's happening on screen.
However, it takes on average around 12 hours for dramas to be translated and 24 hours for variety shows. Expect some delays in the upload of subtitles because of unexpected factors.
This may affect KOCOWA members who are trying to enjoy new shows via the Taste24HR feature but this won't be an issue if you are a subscriber. You could always go back and watch it once subtitles are available.
Conclusion
As a K-drama lover myself, I could say that the KOCOWA service is a great option even for those with free membership. The three networks produce so many great shows that I truly enjoy and having access to all of them in one app is truly a thing of comfort for me.
I could also say that the subscription service is something that's bang-for-your-buck especially for avid viewers that spend hours on end watching series, variety shows, and music events. If you truly are a K-drama buff, you may want to try and install the KOCOWA app on your device now.
Spanish version: KOCOWA: disfruta de los mejores programas