I am familiar with the "If this, then that" phrase condition used in academic subjects such as mathematics and information technology. Interestingly, I discovered an application that used the premise of this statement to create a practical web application and mobile application.
The IFTTT app allows its users to create programs or tasks through its Applets feature to connect two or more applications or devices. The IFTTT app enables other applications to do something that they initially cannot do with the help of another external application.
Learn how to utilize the IFTTT app in different areas such as mobile applications, work, home, and many more. Check below how you can subscribe to enjoy the premium account on IFTTT Pro.
IFTTT Development
Subscription Plans
About the IFTTT Applets
How it Works and Key Usages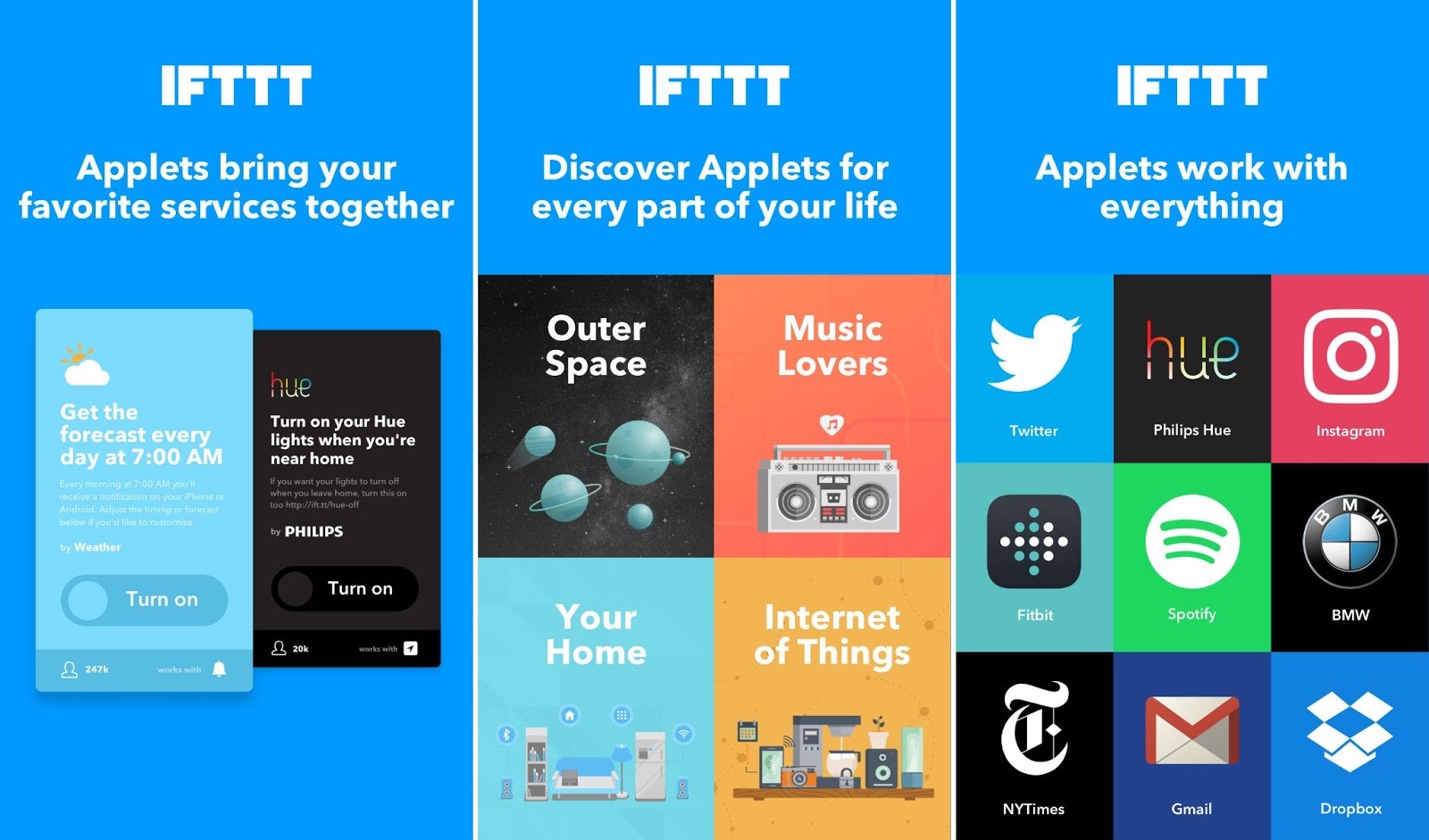 IFTTT Development
IFTTT is an application that lets its users set conditions or responses to anything happening around them. Users can create a response to a variety of events as long as it is connected to the internet.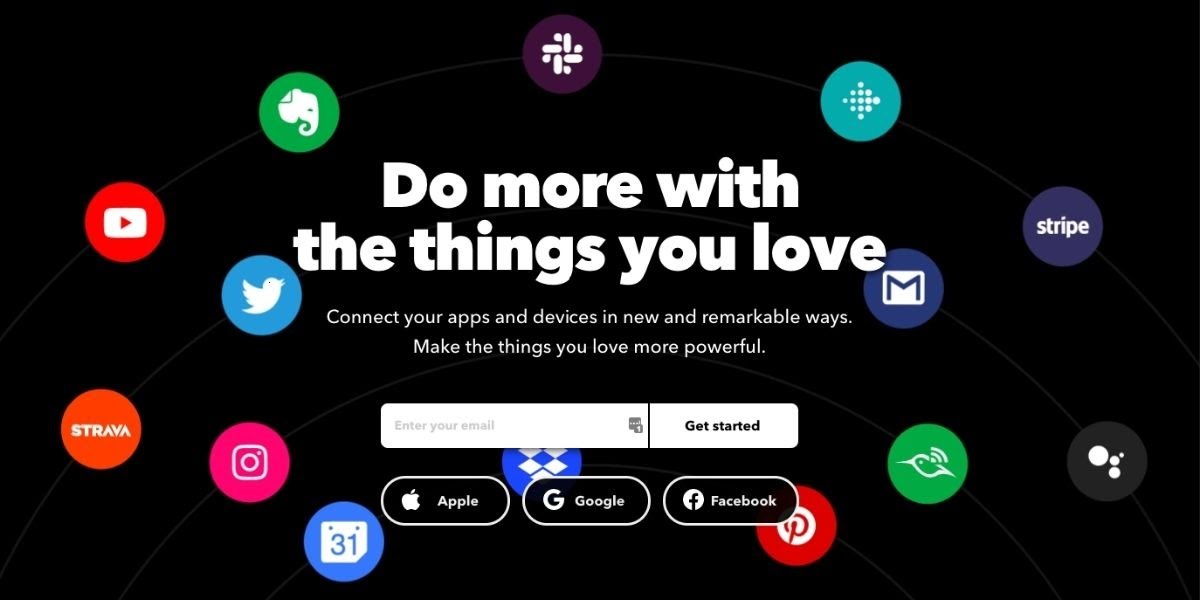 When I use the app, it feels like I am developing my own program but without the need to code.
It is because I can create conditions or commands that the app will follow, and these programs are called "applets." For example, I can set a program to send me a text message if it will rain the following day.
The company of the same name launched the app in September 2011. After a year, they recorded over 1 million tasks created on the app. Since then, the IFTTT app gained recognition among different technology and business magazines such as Time, Forbes, and The New York Times.
IFTTT Mobile App
The company first released a web-based application in 2011 where it caught the attention of many. So, they decided to launch mobile versions of the app, which came in July 2013 for Apple products and April 2014 for Android.
At present, the IFTTT mobile application is free to download on both Google Play Store and iOS App Store. You just have to search for "IFTTT." Upon installing, the app will prompt you to sign in if you already have an account or sign up to create a new account.
You can proceed using your Google, Apple, Facebook account, or any email. Setting up an account just requires you to sign in on any of the platforms mentioned above and create a password for the application.
Subscription Plans
After creating an account or signing in, the IFTTT app will ask whether you would like to proceed with the IFTTT Pro, its premium subscription. The app also explains a general overview of what it is to subscribe with a premium account.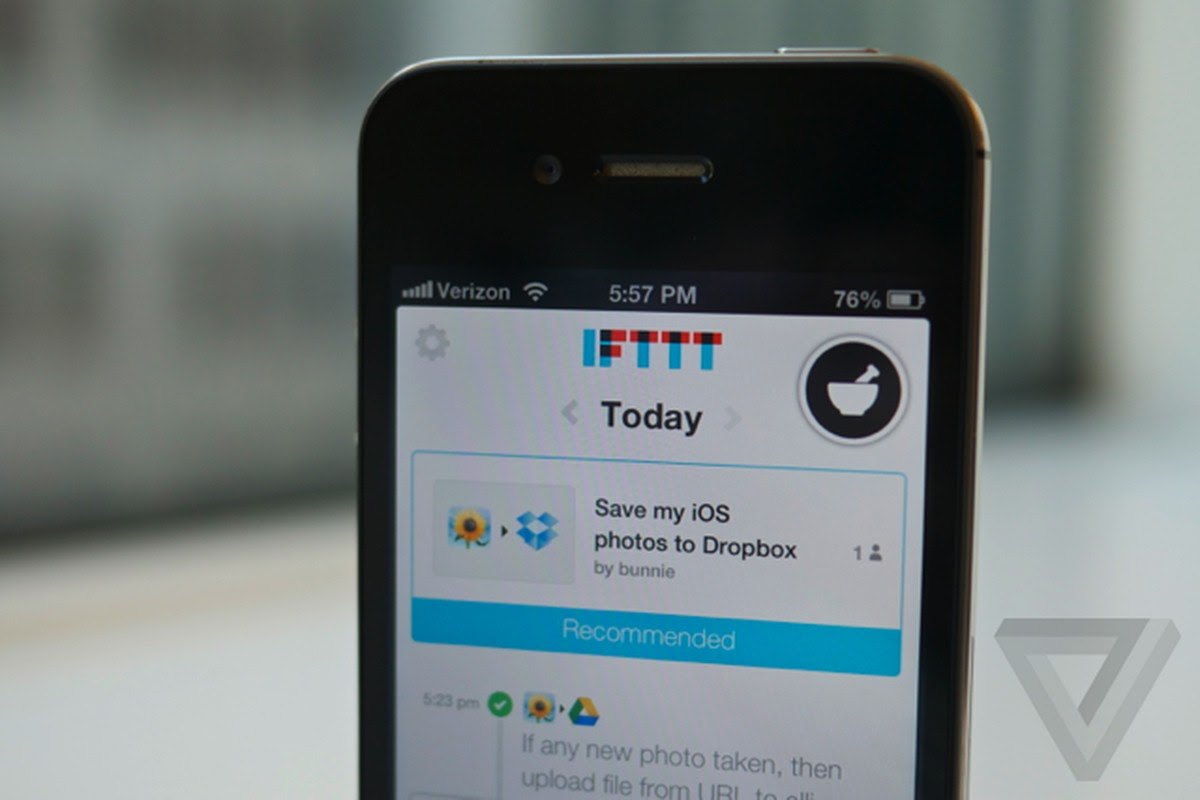 Before subscribing, IFTTT allows its users to try a seven-day free trial. I find this subscription plan worth the money because of the perks like unlimited creation of applets, multi-step applets with queries, conditional logic, multiple actions, faster execution for polling and real-time applets, and customer support.
The IFTTT Pro is billed monthly at $3.99 or if you want the Developer's version of the premium account, it is a yearly subscription that costs $199. The team also allows customizing a plan for Team or Enterprise, and the price depends on what features you will take advantage of and upgrade.
With the free account, you can still enjoy some fantastic perks, like creating up to three applets and unlimited functioning of applets. Lastly, even if you are using the free version, you can still make in-app purchases when you need an upgrade for the specific features of IFTTT.
IFTTT Home Screen and Tabs
Besides the app's valuable features, I like the app for its modern and bold user interface. With its minimalist design, the navigation of the app becomes more manageable as you can find things quickly.
There are two primary tabs on the application, which can be found on the bottom part of the screen. The first one is Create, which lets you create your applets depending on your preference and want. It has two big buttons, "If This" and "Then That," which follows the app's basic premise – conditional logic.
The second one is Explore that lets the users search for applets made by others. There are categories of applets for more convenient exploration. Some categories are based on the applications that are commonly connected to the app, such as Amazon Alexa, Hue, Google Assistant, Instagram, WeMo, Telegram, and many more.
About the IFTTT Applets
To create the programs or tasks using IFTTT, you have to explore starting or finding applets in the app. Applets look like cards with the tasks and conditions that you want the app to run. Basically, the applet links two or more devices together so you can do something that the other devices or apps could not do on their own.
The company designed the applets following the 'If this, then that' (IFTTT) logic. But they tweaked it in the applets. The "If this" part is called "Triggers," which tells an applet to start or the condition that needs to be met by other apps or devices. The "Then that" part is called the "Actions," which result from any applet run.
For example, you want to receive a notification if it will rain the following day. You need to connect a weather app on IFTTT, then turn on the applet. In this case, the Trigger will rain tomorrow, and the Action is a notification.
IFTTT allows other apps to do something they cannot do. In the example above, you can see how the IFTTT app was used to send a notification, something the weather app does not usually do. This is the primary function of the applet of IFTTT, and once you have mastered it, the possibilities are endless.
Connecting Apps on IFTTT
One of the company's main goals is to connect different devices and applications, which they embedded on the IFTTT app. It is easier to connect the applications using the app through the applets. In just one tap, you connect the apps, and users love it for simplicity.
I find it easy to navigate through the app as everything is easy to find. When using the app, I tend to search for applets on the Explore tab, and once I find something interesting, I can connect it immediately and turn on the applet. Note, I can connect any app or device as there is no limitation.
For example, an applet says that I will receive a notification when my battery is low. I just clicked Connect, and then the app will process the connection on my device. Another one is to save my tweets in a spreadsheet, and I can connect my Twitter account and a spreadsheet app in just a few seconds.
How it Works and Key Usages
Since I can connect almost anything, I find this application helpful in every aspect of my daily life from my personal use of my phone, work, safety purposes, and even house utilities. For the personal use of my phone, I connect Google Assistant to open different applications on my phone using a voice command.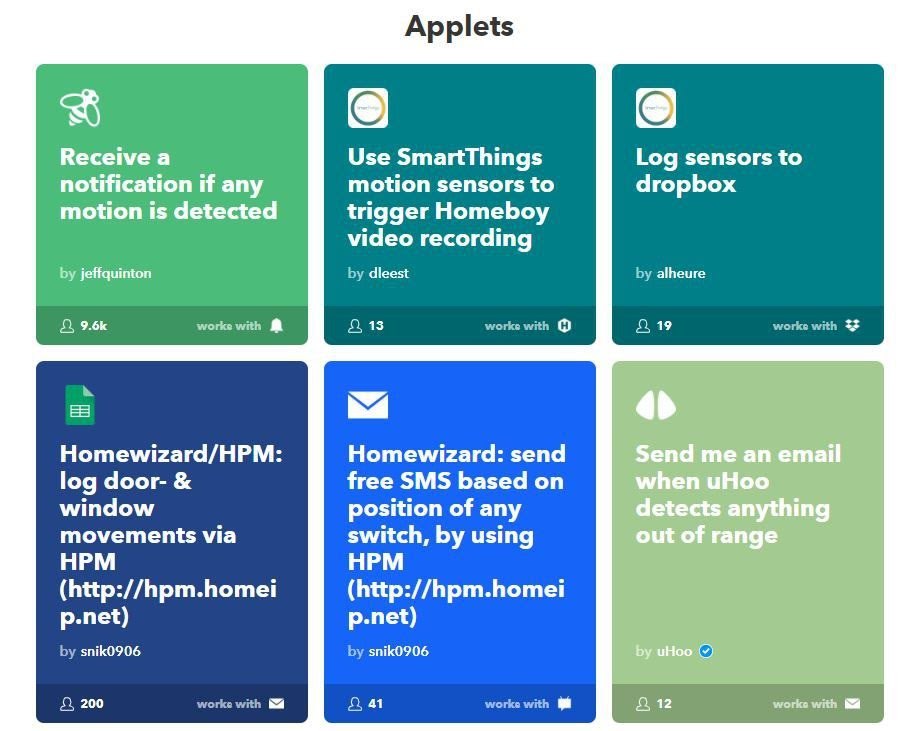 This Trigger-Action allows me to use my phone even if I am holding it. Another applet that I turned on is that my phone will automatically send a message to my mother whenever I leave home. There is another applet that I find interesting, and the app will send you the exact location of the caller.
I also use it for work purposes as it makes other tasks be finished quickly. I have an applet stating that every time I receive a work-related email, the phone will sound an alarm so that I will not miss out on the email. Since I have the premium account, I can set another condition like if there is a file attachment, it will be opened and saved.
Aside from Google Assistant, emails, and social media, which IFTTT is usually used for, there is also a gem function that you can use. You can set your appliances in command through the app, such as setting the thermostat on once you reach home automatically, and receiving a notification when the fridge door is left open.
IFTTT Other Functions and Perks
You can also check on the app all the applets you have turned on and the applications or devices you have connected. You may find them on your profile, then click "Activities." Your activities on the app are time-stamped so that you can monitor your transactions.
The company provides technical support to its users, especially those who encountered problems such as the app crashing, applets not working, and others. Based on experience, they respond efficiently through email and the app.
Conclusion
The IFTTT is a great mobile application as it offers a unique service to its users. It allows the users to link two devices or applications for the convenience of the people.
The company made sure that they followed their name "If This Then That" logic with its functions and features. As a user, you can create conditions using the Triggers and Actions that the app will follow or run once met.