The holiday season is only a few months from now, and some of us have already started doing our early gift shopping, may it be in-store or online. However, not everyone is great at picking gifts for their family, friends, and colleague, so they turn to gift cards as a safe bet.
I personally buy gift cards for people whose preference in gifts I'm not familiar with, and they are highly appreciated by everyone who receives them. However, with the ongoing global health crisis, some people are hesitant to go to stores and buy physical gift cards.
This is where the Ding online service comes in. Using Ding, you can buy gift cards using your computer or smartphone and send them to people all around the world. In this article, I will discuss Ding, its features, and how to use it.
What Are Gift Cards?
The Rise Of Mobile And Virtual Gift Cards
What Is Ding And What Services Does It Offer?
How To Buy And Send A Gift Card Via Ding
How To Download And Install The Ding Top-Up Mobile App
What Are Gift Cards?
Before diving into the process of purchasing gift cards from Ding, let's first talk about what gift cards are and what they are for. Also known as a gift certificate, gift voucher, or gift token, the term gift card refers to a prepaid stored-value money card issued by a retailer or bank.
Gift cards are often used as a substitute for cash when making purchases in a particular store or business. They can also be given out as rewards or gifts by employers or organizations or distributed as a promotion strategy by retailers and marketers to convince customers to visit or return to a store.
These gift cards are often only redeemable at a particular retail establishment, are not convertible to cash, and may have expiry dates or fees. However, some generic gift cards from American Express, MasterCard, and Visa, may not be limited to any particular business and are often used for cashback marketing strategies.
A Brief History Of Gift Cards
The first gift card was introduced by luxury departments store chain Neiman Marcus Group in late 1994 using a payments infrastructure, but video rental service Blockbuster Entertainment took the concept to a wider scale. Blockbuster did a test marketing in 1995 before launching them across the US in 1996.
The gift cards were introduced to replace gift certificates, which were being counterfeited at that time when color copiers and printers became available to the public. Nabanco handled the processing of Blockbuster gift cards as it was the first developer of a third-party platform for processing gift cards.
Mobil and Kmart followed the footsteps of Neiman Marcus and Blockbuster and introduced their own Mobil gas card and Kmart Cash Card. At present, the use of cash cards as an alternative to cash for non-receipted returns has become widespread among businesses.
The Rise Of Mobile And Virtual Gift Cards
With the advancements in mobile technology and widespread availability of internet access globally, gift cards also evolved to keep up with the times. Companies developed mobile gift cards which are sent to mobile phones via SMS or email.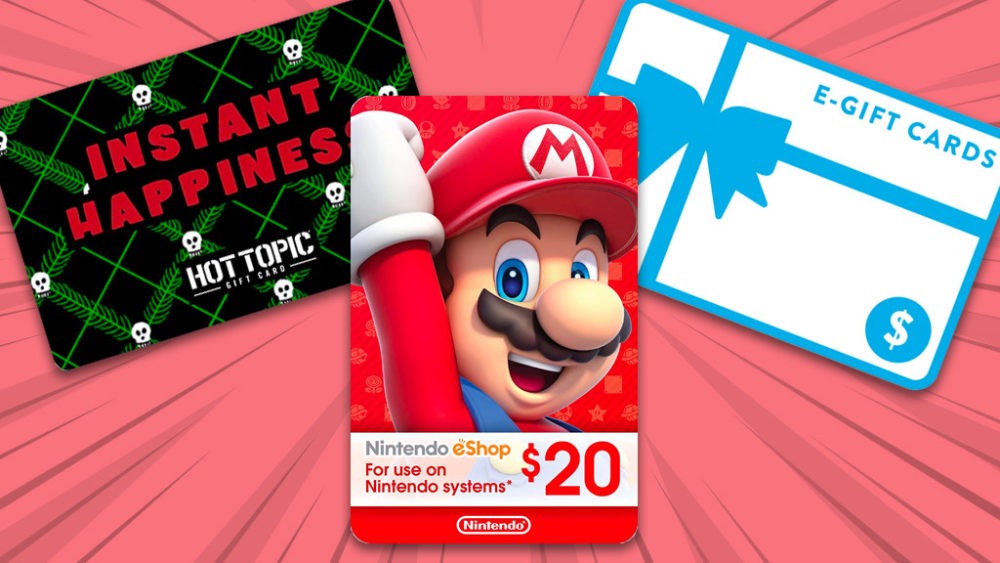 These mobile gift cards can only be used by carrying your mobile phone and using the phone app In-store. Meanwhile, virtual gift cards are sent to the recipient's email, making them impossible to lose physically, and can be redeemed using any device.
These virtual gift cards are considered more convenient as the user doesn't need to spend time buying a physical gift card from a store. As gifts, they are very easy to send to anyone we like since most people nowadays have mobile devices and access to the internet.
Issues With Giving Gift Cards As Holiday Present
Some say that cash is the best gift to anyone as it's the most efficient way to keep value and avoid mismatches between what recipients want or need and what they receive. However, some cultures find giving money as a gift socially unacceptable.
This is partly why gift cards became increasingly popular. They can somehow keep the value while not being considered cash. However, they are also considered impersonal and lack the spirit of pouring one's thoughts into choosing the perfect gift for another person.
Other issues raised regarding gift cards are their expiration dates, the presence of administrative fees in some cases, restrictions on how they can be used, and the lack of protection against fraud or loss. Some fraudsters use gift cards to steal information, while others use stolen credit cards to purchase them.
What Is Ding And What Services Does It Offer?
Ding is an international mobile recharge service company based in Dublin, Ireland. The firm has formed partnerships with over 600,000 retailers and more than 550 mobile operators and platforms worldwide to provide a convenient and safe top-up service.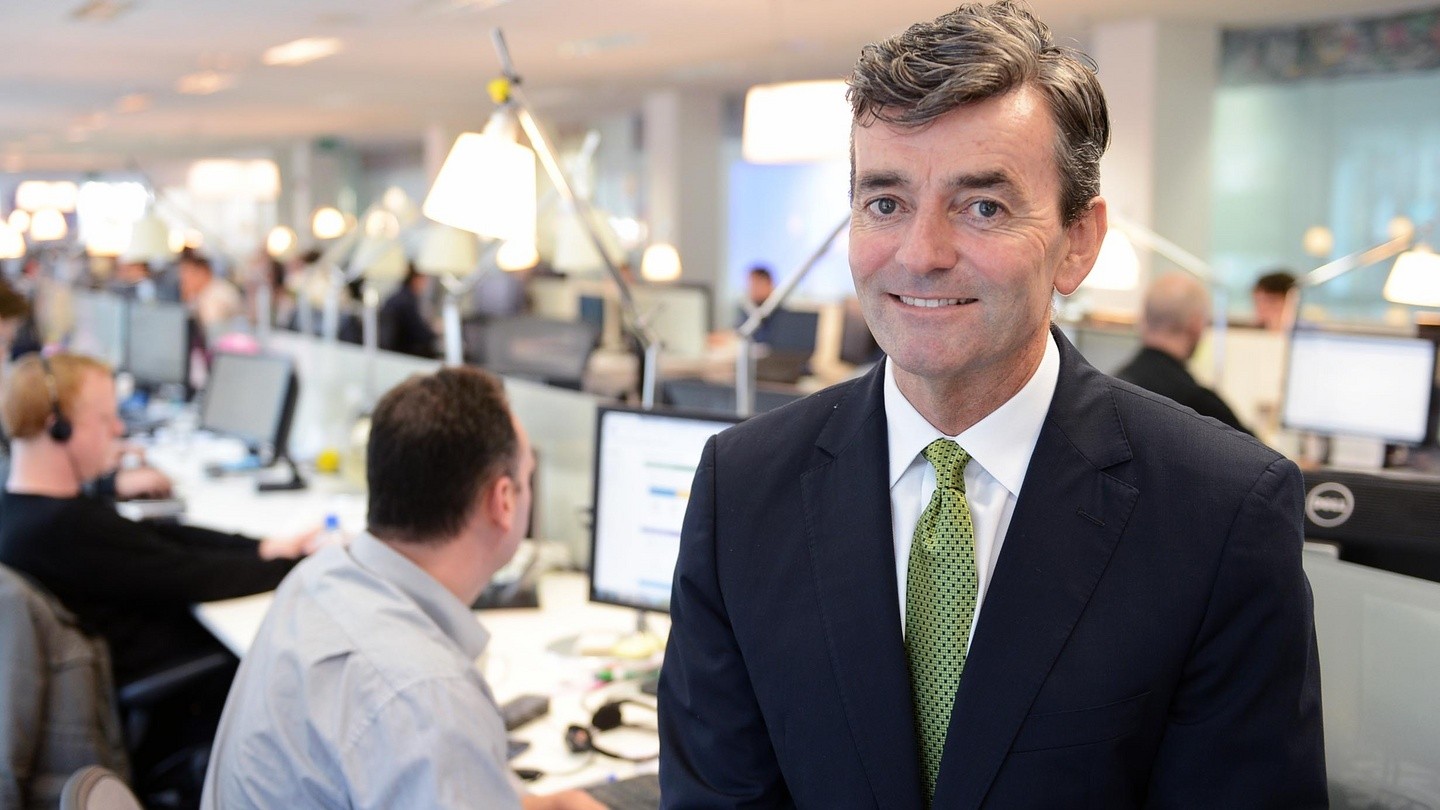 The company claims that its customers in more than 150 countries have successfully sent over 450 million top-ups and have reached five billion phones worldwide. Aside from mobile top-ups, customers can also purchase gift cards on Ding's website.
The available gift cards on Ding come from various companies, including Sony PlayStation Store credits, Nintendo e-shop credits, Amazon gift cards, and Netflix gift cards. It even has gift cards for video games like Roblox, Fortnite, FIFA 21, League of Legends, and PlayerUnknown's Battlegrounds (PUBG).
Brief History Of Ding
The firm was founded by Mark Roden on June 23, 2006, to create the safest, simplest, most effective, and convenient top-up service in the world. According to Roden, mobile phones can change lives, so the company has the responsibility and opportunity to make a difference via mobile top-up.
It started in Dublin and eventually expanded to create regional offices in several cities, including Barcelona, Dubai, New Jersey, Paris, and San Salvador. The firm acquired the French retail top-up company Transfert Credit in 2016 and opened an office in London in 2019.
The Financial Times has named Ding as one of the fastest-growing companies in Europe in 2018. In 2019, it partnered with Logista to tap into its more than 10,000 Spanish outlets and with LuLu Money to provide an international mobile top-up to foreign workers in the Asia-Pacific.
How To Buy And Send A Gift Card Via Ding
Ding recently launched the gift card feature to allow users to send various virtual gift cards for family and friends overseas. To purchase and send a gift card, log into your Ding account and click on the Gift Cards tabs you will see beside Top-up at the top of the screen.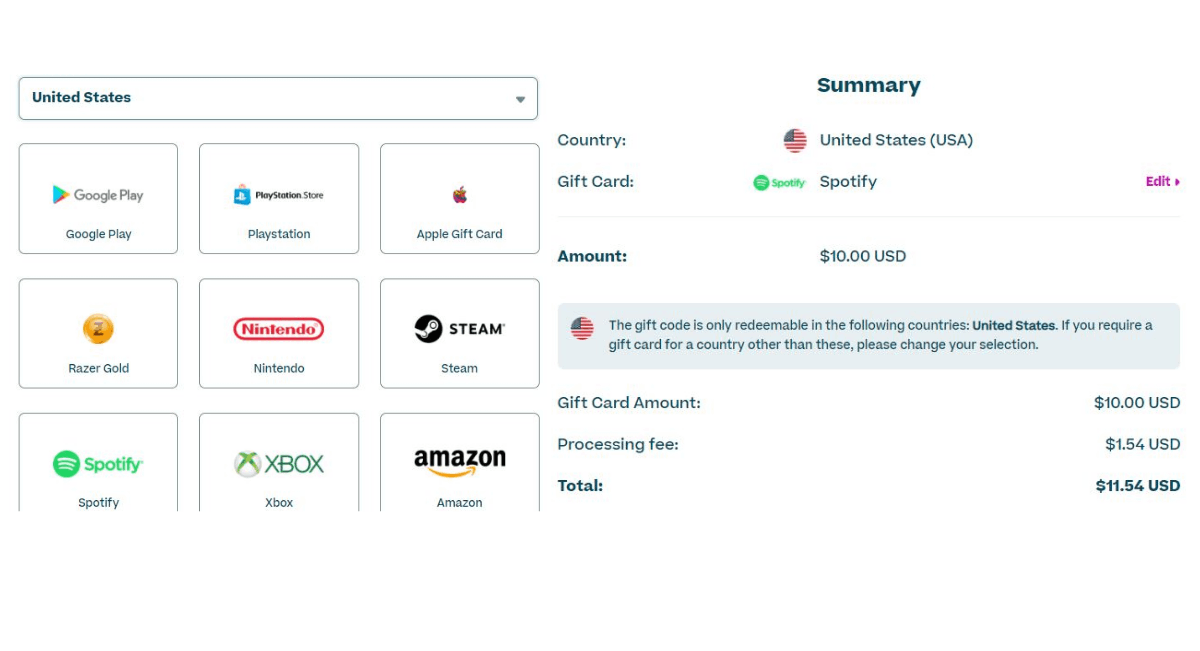 Select the country of the designated recipient of the gift card by clicking the drop-down menu and scrolling through the list of countries. Once you've chosen a country, you will notice that the list of gift cards available will change to only those that are available for that particular nation.
Click on the gift card of your choice, and it will take you to another page where you could choose the corresponding value of the gift card you want to send to the recipient.
Paying For The Gift Card
Once you're done choosing the gift card you want to send and its corresponding amount, you will be redirected to a page showing the summary of your purchase and the available payment methods that you can use to complete the purchase. You will find that there are processing fees for each purchase.
Select the payment method of your choice and provide the required payment details for the transaction. Hit the green Pay button to complete your purchase, and a gift card will automatically be generated.
How To Download And Install The Ding Top-Up Mobile App
If you've decided to use Ding for its top-up services aside from buying gift cards, then you definitely should consider using its mobile app. The app is available to both Android and iOS users and is free to download and use.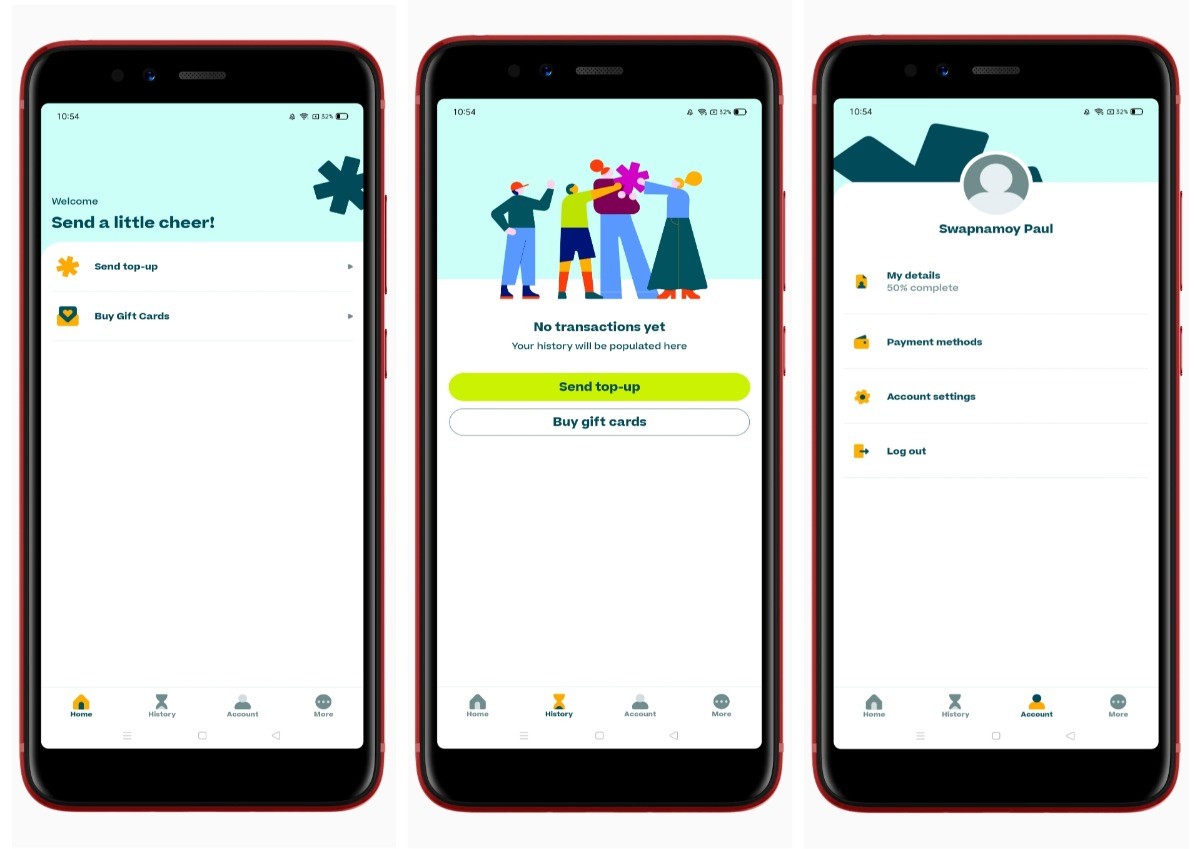 For Android users, you may search for the app on the Google Play Store in the Communication category under the name Ding Top-up: Mobile Recharge. It currently has a rating of 4.3 out of 5 stars based on more than 29,000 user reviews.
This app version has been installed over 1 million times and was last updated on August 9, 2021. You can initiate the download and installation process by simply tapping on the Install button.
Ding Top-Up App For iOS
On the other hand, iOS users will find the app on the Apple App Store under the same name, Ding Top-up: Mobile Recharge. It is currently rated at 4.8 out of 5 stars based on over 46,000 user reviews.
This app version has a file size of 32.5 MB and requires iOS 12.0 or later for the iPhone and iPod touch, while iPads need to run on iPadOS 12.0 or later. Tap on the Get button to start downloading the app. Once the download is finished, it will automatically install on your device.
Conclusion
Overall, I found the Ding service very convenient and easy to use, especially when making gift cards for myself or friends abroad. I was even convinced to try out its top-up service, and I was pretty impressed, particularly with the mobile app.
I will recommend Ding to my friends and family who work overseas and want to buy gift cards or top-up mobile accounts for their loved ones at home. I hope that this article helped you understand what Ding is and how you can take advantage of its services.